Travel Specialties
Interests
Food & Wine
Ocean Cruising
River Cruising
Destinations
United Kingdom
Antigua And Barbuda
Bahamas
Dominican Republic
France
Selling Travel Since
2000
My Background
For more than 15 years, I've been arranging high-end experiences for my clients, from cruising along the Danube to exploring the streets of Paris and Prague. River cruising is currently one of the 'hottest' travel trends - let me help you experience this as well.
I've traveled extensively and some of my favorite trips have been to Paris, where I explored the Musee d'Orsay on a private, after-hours tour, and to many of the historic sites in Israel and Jordan. Some of my other favorite cities to travel to include Amsterdam, San Francisco, and New York.
I love to arrange travel to Europe, as well as both river and ocean cruising adventures: there's something to be said about unpacking once and waking up in a different city every morning.
I want to ensure that your trip is one that dreams are made of, and I will do everything in my power to make your holiday what you're expecting. I have been fortunate to see much of the world, and I'm excited to share those experiences with you.
Places I Have Traveled
Reviews and Recommendations for Lorrie Dirksen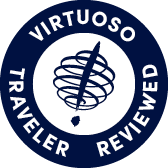 Virtuoso Verified Traveler
All reviews are from confirmed guests sharing exclusive insights
Sort reviews by
Recommended
McDougal wedding
By: John
Reviewed on: 27 Jan 2014
Overall good.Resort in need of repair,running toilets,showers with lose connections. Check in was exceedingly slow...a three part process that was frustrating after a six hour flight and two hour bus ride.
Recommended
Highly Recommended
By: Dale & Tess
Reviewed on: 06 Feb 2014
We had exceptional service from Lorrie. The resort that was recommended exceeding our expectations. Room and resort were excellent and the food was outstanding.
Recommended
Excellent service
By: Not provided
Reviewed on: 19 Mar 2014
Recommended
You are the best!
By: Buzznos
Reviewed on: 25 Feb 2014
Thanks again Lorrie for arranging another fantastic trip - you always seem to figure out what we want to do even when we are not sure. The cruise was great and just what we needed. We will be talking to you soon about our next trip - Europe here we come!
Recommended
Incredible
By: mcmoolyk
Reviewed on: 20 Mar 2014
Lorrie got us the best tickets for " O " and we had an incredible time in Vegas.  Thanks for everything Lorrie, the hotel was just wonderful. 
Recommended
Highly recommended
By: Fran
Reviewed on: 19 Mar 2014
The Riu Emerald was amazing, great people, clean, friendly, food was good.The weather was perfect, swimming pools clean, no garbage laying around, if there was, they were around to pick up right away. Highly recommend to anyone.
Recommended
Wonderful
By: Greenestoil
Reviewed on: 26 Mar 2014
Lorrie is a superb travel agent, and has helped enrich our travel on multiple occasions. This last trip was truly one in a lifetime and we have wonderful memories from it
Recommended
would recomend
By: Bunny
Reviewed on: 11 Apr 2014
the place is very good the people are excellent the building is very goodthe only thing that is deceving is the kids play area it is of no use we wee lucky the grandchildren  were old enough to be in the big pool  besides that everything was great.  that is our second time at this resort
Recommended
By: Not provided
Reviewed on: 24 Apr 2014
Lorrie was diligent in find out our wants and needs then planning out trip accordingly. Everything went as planned on the Cuba trip but the most recent trip to Mexico there was some miss communication. After booking I don't belive the agents have much control. The hotel booked us into a room with the wrong bed combination and floor level. They also overbooked the resort but offered a 1 or 2 day stay at their sister resort on Cozumel Island so it was almost like 2 vacations in one! The accomodations and both resorts were very nice. Both trips were very good.
Recommended
By: Not provided
Reviewed on: 01 May 2014
Lorrie booked our flights quickly, got a good price, and we had enough time between each flight. We couldn't have asked for more.thanks,Malcolm Connell
Recommended
Simply the best travel agent I have ever worked with
By: PeterS
Reviewed on: 09 May 2014
Lorrie is able to find the most appropriate travel arrangements, resolve any complications, and is available for our needs. I have traveled well over 2 million miles in the air, and have visited over 60 countries, but have never found a travel agent as good as Lorrie
Recommended
Highly recommended
By: P T
Reviewed on: 26 May 2014
Yes, Lorrie, is always competent and very helpful!
Recommended
By: Not provided
Reviewed on: 29 May 2014
Lorrie has booked many trip for my husband and I and we have always been fully satisfied.  She in incredibly professional and always has the answers.   We recommend her to all of our friends.
Recommended
Excellent
By: Greenestoil
Reviewed on: 01 Jul 2014
As always Lorrie provides superb guidance and support for our trip, and I have no hesitation strongly recommending her. She is able to help us deal with whatever arises, even when we are in the middle of a trip and need to make changes. 
Recommended
Waikiki 2014
By: kach
Reviewed on: 11 Aug 2014
We had a wonderful trip! The only hickup we encountered was when we were checking into our hotel. We had three rooms reserved and they only had two rooms scheduled for July 20th and the third room was scheduled for July 22nd. Not sure how they had that date as all of our paper work showed the three rooms for the 20th. They eventually found a third unit for us and everything went smoothly from that point forward. Thank you for all of your help organizing our trip!
Recommended
Successful
By: Ad
Reviewed on: 19 Nov 2014
Hepful and competent assit when flight cancelled.
Recommended
Low key holiday
By: Giant
Reviewed on: 19 Dec 2014
Resort was very good, fairly busy but not overly. Food was great. Service was excellent. Rooms were large and very clean, all be it a little dated. Locals were very nice and were truly proud of there beautiful country. Even got me on a Zip line. My second visit to Costa Rica and would go back.
Recommended
Mexican Christmas Cruise
By: fran
Reviewed on: 30 Dec 2014
Very good Lorrie, talk to you soon
Recommended
Beautiful Hotel
By: Lucy1955
Reviewed on: 13 Feb 2015
Transat should put TVs in their planes it is such a long flight and a tv would make the time go by faster. The Barceló Hotel was absolutely gorgeous. Beautiful waterfalls in the hotel, looked like marble floors and the staff were very friendly and helpful. Going on different excursions I found were too expensive. The beds were hard as rocks and so were the pillows ,actually got a kink in my neck and hips really hurt. Other that these few things it was an awesome vacation.
Recommended
Good Job.
By: Seth G
Reviewed on: 12 Feb 2015
I am satisfied with the service I received from Vision and their agents. While on our vacation, the Transat representatives were also helpful and accommodating. The only complaint I have is the outrageous fee charged by the resort (Barcelo Maya Colonial) for wifi access. I believe such service should be included with a holiday package, or available for a nominal fee at most. Another suggestion for future large group travel would be the organization of a private transfer upon arrival from the Airport to the Resort and vice versa. The included shared bus service was slow, late and inconvenient. For the price ($20-30pp return) I think a private transfer is preferable.
Not Recommended
Wedding in Mexico
By: Family of 3
Reviewed on: 24 Feb 2015
The resort was lovely, clean, great food and the staff excellent. The Sun Wing flight attendants were unfriendly both going there and coming home. The trip home due to Sun Wing's incompetence was a sad way to end such a nice vacation. I will avoid using Sun Wing in the future. The 2.5 hours on the runway in Cancun was inconsiderate. They should have left us in the terminal where water and food were available instead of a hot overcrowded plane. When we booked this trip I asked if there were another single that my daughter could share with as we had to pay full price for the 3 of us to share one room. I was told to check with the couple but not sure why, they were not booking flights, As it turned out the sister of the bride, her boyfriend and a friend of their's shared a room when you could have easily suggested the friend and my daughter share a room. Nicole Doyle was the most efficient & courteous agent to deal with. I would recommend her!
Not Recommended
No Friendly Service here
By: Disappointed
Reviewed on: 24 Feb 2015
The service provided by Lorrie Dirksen was minimal. Phone calls and emails not returned or responded to. If you were able to speak to her - the first time she was friendly and after that she made sure you were aware you were bothering her. Definitely not a travel agent I would return to.
Recommended
England Trip
By: claytied
Reviewed on: 02 Mar 2015
I though Lorrie was very helpful in planning my trip to England. She even found me a hotel in Bristol at the last minute that I forgot I had needed to book.
Not Recommended
not a 4 four star resort
By: Brenda
Reviewed on: 27 Mar 2015
The service at Oasis Tulum was great, the food was great and the view was great. But the room was ,not. The shower if you can call it that was something else, to flush the toilet you had to hold it down 5 minutes to flush. I could barely open the patio door myself, it stuck so much. Once we got the screen working, it had big tears in one side. Spoke to some people who stayed at The Grand Oasis Tulum and their room was not great also with chips in the tile on the bathroom. the common areas were all closed in by glass, only area that was open was beach bar area. You did not stay in other areas because it became very hot and stuffy very soon This was the first time I felt 2 weeks was too long, I was ready to leave after 1 week.
Recommended
Scuba diving delight
By: Hec
Reviewed on: 23 Jul 2015
Anthony's Key Resort in Roatan, Honduras is a terrific dive enterprise, perhaps the best operation I have experienced to date. One of the largest operations in this part of the world, very good accomodations, which can be right on top of the water in your cabins on stilts with a patio extension(covered) into the ocean inlet. Diving was excellent with beautiful corals to rival or possibly best Cozumel. Variety of fish was good with lots of all kinds of fish including moray eels, turtles, goliath groupers, frog fish etc.... Make this area one you hit for diving at some point.
Recommended
Expert Friendly Service
By: Sweet Pea
Reviewed on: 30 Aug 2015
We had a blast on our trip to New Orleans. With the help of our friendly travel agency everything was very well organized and went according to plan. Lorrie was a big help to us. We have gone there in the past and will continue to do so. They are very knowledgeable and patient in fitting your needs. Absolutely love the service and have no complaints. Hope to call you back in the near future for another fantastic vacation.
Recommended
The Best of the Best
By: MikeN
Reviewed on: 17 Sep 2015
Once again Lorrie has provide professional, knowledgeable travel solution for our travel needs, we continue to count on Lorrie to provide us with the best rates, the best carriers and variety of solid options, this is appreciated.
Recommended
Grand Mediterranean
By: singingsnowbird
Reviewed on: 14 Oct 2015
We had an excellent time on our Mediterranean Vacation. The only problem we had was the super tiny hotel room in Amsterdam and the mob mentality at the disorganized Marco Polo Airport in Venice. None of these could be controlled by Lorrie tho. Our Travel Agent, Lorrie Dirksen is the best.
Recommended
Lorrie is excellent!
By: Lesley
Reviewed on: 20 Oct 2015
There is no better travel consultant. We have been dealing with Lorrie for years, and she knows exactly what to book for us. She has planned many excellent vacations for us.
Recommended
Knowledgeable and timely service
By: Mae
Reviewed on: 22 Oct 2015
Our recent 19-day Panama Canal cruise on Holland America's m/s Oosterdam which was booked through Lorrie at Vision Travel. Once again the planning, scheduling and booking we experienced with the staff at Vision Travel resulted in another stress free holiday. The cruise through the Panama Canal, which has been in operation since 1914 will be an unforgettable portion of this cruise.
Recommended
expert friendly service
By: franny
Reviewed on: 13 Nov 2015
trip and itinerary very good. The hotel "Quality inns and suites" not so good, so would like to go back to La Quinta
Recommended
very expert service with lorrie
By: sonya t
Reviewed on: 26 Nov 2015
the whole trip was great we will go one more time. we didn't have enough times set aside. to much to see and do.
Recommended
Outstanding Holiday Service
By: Mae
Reviewed on: 24 Mar 2016
In January, we completed a 10-day Oceania Cruise Sands & Shores in Caribbean on the Riviera through Lorrie at Vision Travel Farlie. During the planning, scheduling and booking, we experienced knowledgeable advice and very efficient service. Having an excellent travel agent made for a stress free holiday.
Recommended
Absoloutely amazing
By: angielala
Reviewed on: 08 Feb 2016
Exceeded my expectations. People there at our resort were so sweet treated us like queens. has to be the friendliest place on earth Disney land has nothing on them :) I am already saving up for my next trip same time next year, I am going to take all my girlfriends there for sure!
Recommended
Exceptional service
By: BrendaBS
Reviewed on: 06 Jun 2016
Brisas Guardalavaca is a fantastic resort, food was excellent, service excellent. I will definitely go back there. Our room was very nice, it was very clean, only comment I could say, the plumbing fixtures could use an upgrade. But other than, we had a fantastic time, the beach is amazing.
Recommended
Vacation
By: Digger
Reviewed on: 25 May 2016
From the time we landed until the time we left we had a great time. I would recommend this resort to anyone. Singles, married couples, married couples with children. The resort was clean, our rooms were clean and spacious and the food was good. The staff everywhere was very cordial and helpful. The temperature couldn't have been more pleasant. If I were to find a fault it would be in the aircraft. I thought the seats were pretty tight. Other than that everything was wonderful!!!
Recommended
Fantastic service
By: Mae
Reviewed on: 18 Oct 2016
We recently completed a four-week holiday in New Zealand and Australia organized by Paula Williamson at Vision 200 Farlie Travel. During the planning, scheduling and booking, we experienced knowledgeable advice and very efficient service. Having an excellent travel agent made for an absolute stress free holiday, which was enhanced by having great hotel bookings, a super Great Southern Rail trip and excellent flights with Air New Zealand.
Recommended
Plan to retire
By: The Pair
Reviewed on: 02 Nov 2016
Excellent! Ready for another go.
Recommended
Bahia Principe Vacation
By: Doug
Reviewed on: 28 Nov 2016
The resort was very good, our room was clean, but our bed was very uncomfortable. A mattress on wood slats, no box spring. Service was a bit disappointing in that every day the room cleaning service missed either giving us water, re-stocking the fridge or leaving washcloths. Why do they only allow you to book 3 dinners during your stay, Doug
Recommended
Lorrie is great!
By: Miranda
Reviewed on: 25 Jan 2017
Lorrie has booked 2 trips for us, the most recent was in December, 2016... to Mexico. She was great to work with, she returned emails quickly, answered my question, etc. We had a problem with our credit card and she immediately offered to split the charges between 2 cards. We had a fabulous holiday. We would definitely recommend Lorrie to others!
Recommended
Lorrie did a great job in planning our trip and flights.
By: Alexis
Reviewed on: 12 Jan 2017
The Trip was great and I saw all the places that I wanted to see. The weather was hot everyday , in the 90-100F range. The Avalon River cruise on the Mekong River was most enjoyable. We did miss our return flight when we arrived in Vancouver from Honk Kong, as the plane was 25 minutes late and we only had 1 hour and 40 minutes to clear customs, security and board again. Over all it was an enjoyable holiday and my first time to Southeast Asia.
Recommended
Riviera Maya resort vacation
By: Ingrid
Reviewed on: 23 Jan 2017
Lorrie was super helpful, very quick to respond and got us a great deal on an all inclusive vacation. I would definitely use her again. Thanks Lorrie!
Recommended
Super knowledgeable and helpful
By: Shelbear
Reviewed on: 04 Feb 2017
Lorrie is excellent! Willing to assist us with anything! All of our questions were answered quickly and thoroughly. We look forward to having Lorrie assist us in our future holiday planning.
Recommended
Great experience again!
By: HHY
Reviewed on: 21 Feb 2017
We have worked with Lorrie several times now for our yearly trips and have been very happy with her. She follows up promptly and is knowledgeable. Her experience shows. We would certainly recommend working with Lorrie when booking a Mexican vacation.
Recommended
cruise
By: cruiser
Reviewed on: 24 Feb 2017
we were refured to lorrie by our daughter . lorrie met us at visions and we explained what we were interested in,lorrie helped us in all of the planning, she even came up with some ideas thet we never thought of. everything was all in place as lorrie had booked it. we went on our cruise and had a great time.can,t wait till we can do it again
Recommended
Awesome
By: Jkarpa
Reviewed on: 22 Apr 2017
Lorrie is a fantastic lady. She does everything in her power to make sure your trip is great
Recommended
Lorrie Dirksen
By: Rebecca
Reviewed on: 26 May 2017
Great! She gave great attention to detail and picked up on a discrepancy in how my name appeared on the ticket compared to my passport.
Recommended
Very helpful
By: Bowz
Reviewed on: 19 Aug 2017
She's very helpful! She is good at keeping you updated on your trip and she always checks in to see how everything went!
Recommended
Trip Overview
By: Knobby
Reviewed on: 14 Sep 2017
She made it easy and worry free.
Recommended
Iceland with Globus
By: Alexis
Reviewed on: 10 Sep 2017
Lorrie is excellent . We have worked with her before.
Recommended
Lorrie Dirksen
By: Paul
Reviewed on: 09 Oct 2017
Very prompt; being experienced she anticipated my needs for the trip; very friendly and helpful
Recommended
travel
By: Franny
Reviewed on: 18 Oct 2017
Grrrrrrrrrrrrrrreeeeeeeaaaaaaaaaaaaaaaaaat
Recommended
Grateful for Professional Support
By: Happy Clam
Reviewed on: 29 Oct 2017
Lorrie Dirksen provided fantastic service to me in booking my travel for a recent trip to rural Cape Breton. I had specific things that I wanted in terms of seating and carrying of medical type extra carry on baggage, and Lorrie made it all happen, and provided exactly the right info to me at the right time. 10 out of 10. Thanks to Lorrie my air travel was as good as it gets for my budget, and truly hassle free.
Recommended
Reply
By: Bishop Paul
Reviewed on: 06 Dec 2017
She was very competent and gracious!
Recommended
Huatulco trip
By: HHY
Reviewed on: 22 Feb 2018
Lorrie is knowledgeable and efficient. Follows up in timely manner. Pleasure to work with. We've worked with her 4 years in a row and will be back!
Recommended
Again
By: Newly Senior
Reviewed on: 08 Mar 2018
Always ready to assist - reads my mind
Recommended
St Lucia honeymoon
By: Marc and Janelle
Reviewed on: 16 Mar 2018
Excellent, she got everything ready for us well before our trip even though we booked late. On the night we paid for our honeymoon she worked late to make sure we got the daily deal. Thanks again Lorrie. We will use you for our next get away.
Recommended
All Exclusive at Grand Sunset Princess
By: Franny
Reviewed on: 22 Mar 2018
This was the most beautiful place I have ever stayed at, everything was Excellent. Lorrie you outdid yourself. Thank you
Recommended
Satisfied
By: Pax
Reviewed on: 18 Apr 2018
She is very competent and friendly
Recommended
Mazatlan in April 2018
By: Sunshine Seeker
Reviewed on: 04 May 2018
Lorrie was great. She made sure I had everything I needed for my trip.
Recommended
Cruise
By: Leanne
Reviewed on: 09 May 2018
Lorrie was attentive and dealt with questions in a timely and comprehensive manner
Recommended
Rome Trip
By: Bishop P
Reviewed on: 18 May 2018
Lorrie is not only competent but friendly and easy to work with.
Recommended
Grand Tour of China
By: Xavier
Reviewed on: 07 Jun 2018
Very Good. I am happy with Lorrie and she does all my travel planning and trips now. She handled all the Visa and booked our flights and out complete trip and the hotels as we came several days earlier prior to the Tour Trip.
Recommended
Helpful, friendly, well informed
By: S
Reviewed on: 14 Sep 2018
Went beyond the basics to find us best deals, times, and hotels.
Recommended
Kaz
By: Kaz
Reviewed on: 20 Sep 2018
She was very helpful. Good agent
Recommended
Airline Booking
By: KNOBBY
Reviewed on: 02 Oct 2018
She has always been very efficient and accommodating. A delight to work with.
Recommended
Great travel adviser!
By: JB
Reviewed on: 02 Oct 2018
Lorrie is very personable. She was great at watching for flights for us and knowing what to recommend for our flight needs! She takes the time to check in before and after the trip, which is a nice touch that makes us feel well attended to!
Recommended
European travel
By: Susie
Reviewed on: 01 Oct 2018
Very good great to book our seats ahead of time and really liked flying with KLM.
Recommended
Review Title
By: Nickname
Reviewed on: 09 Oct 2018
Pleasant, Lorrie knows what we want.
Recommended
Christmas/New Years Vacation
By: Fran
Reviewed on: 09 Jan 2019
Excellent, flights on time, destinations great, all connections were on time. Fight attendants very helpful and friendly. A job well done by Lorrie
Recommended
Huatulco...again!
By: HHY
Reviewed on: 20 Feb 2019
Fantastic. This is our 5 th time booking our Mexico trip through Lorrie. Prompt in her follow-up and responses. Never had an error in what she's booked for us. Great at emailing us everything we need. Will happily work with her again.
Recommended
great
By: Mrs. D.
Reviewed on: 09 Mar 2019
Excellent. She was organized and thought ahead for what we would need
Recommended
Very happy
By: Janelle
Reviewed on: 19 Mar 2019
Lorrie is very flexible - we live out of town and Lorrie has no issue communicating through email or phone. She is always quick to answer and stays on top of all the planning Lorrie is knowledgeable - she always has good advise about hotels, tourist spots, do's and don'ts. She had visited many locations herself and often can give her personal opinion and experiences. When she's not familiar with location, she is happy to research and set you up with the best she can find. She is super knowleable about airlines and flight schedules which is super helpful.
Recommended
stormy
By: stormy
Reviewed on: 22 Mar 2019
well this the second cruise that we booked with lorrie and so far we have had no trouble with her bookings. we do have a deposit with princess at this time, when we are ready and decide on where we are going we will book it with lorrie. thank toy
Recommended
Trip to Toronto and back
By: Bishop Paul
Reviewed on: 14 Apr 2019
Competent and friendly as usual!
Recommended
fantastic trip
By: leona
Reviewed on: 22 Apr 2019
Lorrie was great to work with..she answered all texts immediately even though all arrangements were made after normal business hours. this is the first time we have used an agent in several years and this is the first time our special requests were met...we got our king bed on a high floor.. Lorrie let us know before booking about elevator work being done..we didn't care and it caused no trouble but it was nice to now about ahead of time. she let us know we were scheduled to fly on a Max 8 (that was before they were grounded) she checked in with us after we arrived at the resort... I would recommend her in a heart beat and have already told all my friends how great she was to work with.. going forward we will book with Lorrie unless we are using points to travel. Thank you Lorrie
Recommended
viking
By: tws
Reviewed on: 06 May 2019
very good.........
Recommended
Alexis
By: Alexis
Reviewed on: 19 May 2019
Very good , we have planned several trips with Lorrie She is excellent
Working with Lorrie Dirksen, you will have access to:
- An experienced travel guide whom you can rely on before, during, and after the trip
- Exclusive luxury resorts and properties
- Once in a lifetime experiences
Explore with the Best
Virtuoso Advisors are constantly pushing the boundaries in unique travel experiences.
Alliance programs are unique tailored experiences exclusive to travelers working with Virtuoso Travel Advisors.
learn more
United Kingdom
Antigua And Barbuda
Bahamas
Dominican Republic
France
Germany
Hungary
Jamaica
Netherlands
Saint Lucia
Switzerland
Mexico
Cuba