Travel Specialties
Interests
Beach & Sun
Honeymoons
Destination Weddings
River Cruising
Destinations
United Kingdom
Peru
Mexico
Dominican Republic
French Polynesia
Selling Travel Since
1983
My Background
Kathy Grant, CTC is a certified travel advisor and has been a travel advisor for 32 years. She joined our Travel Market Vacations staff in Racine in 2013.
Kathy is a specialist in selling the Caribbean, Mexico, Hawaii and Disney vacations, and is also knowledgeable in many other exciting destinations. She is a Scenic River Cruise specialist, and AM Resorts Master agent and a Globus Tour Expert. One of her new passions is selling river cruises in Europe! She just recently returned from a fabulous river cruise on the Danube with Scenic Cruise Lines!
She has traveled to Hawaii, the Bahamas, the Virgin Islands, Jamaica and many resort areas in Mexico, England, France, and throughout much of the United States. Kathy has been to Disney World over 15 times!
You can contact Kathy at Kathy@Travelmarketvactions.com or 262-456-5727. She looks forward to planning a memorable and exciting vacation for you!
Places I Have Traveled
Contact Info
Phone
Primary
+1 (262) 456-5727
Addresses
Primary
6220 Washington Ave
Suite A
Racine, Wisconsin 53406
United States
Reviews and Recommendations for Kathy Grant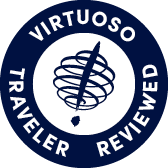 Virtuoso Verified Traveler
All reviews are from confirmed guests sharing exclusive insights
Sort reviews by
Recommended
Great Trip!
By: Mark C
Reviewed on: 05 Nov 2013
We had a great trip to Vegas that went off without a hitch! Thanks Kathy.
Recommended
Kathy Hits a Home Run Again
By: Pat
Reviewed on: 15 Jan 2014
We traveled to Hawaii, one of our favorite places. This was the 12th trip Kathy planned for us. We stay at the same wonderful hotel. We flew first class and rented a car. The weather was perfect. Thank you to Kathy once again for an amazing vacation.
Recommended
Great cruise experience.
By: Not provided
Reviewed on: 13 Feb 2014
Recommended a balcony for our cruise.  Perfect!  Will not cruise again without one.
Recommended
highly recommend
By: Rick
Reviewed on: 09 Feb 2014
As always,Kathy did a great job for us again in setting up our vacation,thanks Kathy,and already lookin forward to the next one (which will be sooner than later)
Recommended
kathy knows her stuff!
By: susieq
Reviewed on: 27 Feb 2014
Kathy is a great travel agent and is always looking for the best deals for us! We will definitely go to Kathy again for our travel needs!
Recommended
great trip
By: mls
Reviewed on: 05 Apr 2014
Have used Kathy for many years.  she always takes good care of us and I have recommended her to others.
Recommended
The Best!
By: lbeyer
Reviewed on: 10 Apr 2014
What can I say about Kathy......with the millions of times we ask for quotes, different places, new flights and cancelations Kathy is always there to help!  She is a pleasure to work with!! She gets to know you and what you expect when you travel and then gives options! You can always count on her to get back to immediately.  She's amazing!
Recommended
Highly recommend
By: Mls
Reviewed on: 27 May 2014
We have used Kathy as our travel agent for many years and have the highest confidence in her abilities to plan our travels.  She investigates and gives us options.  If we encounter any problem (which is rare) she takes care of it.  I have recommend her to others and to other family members.
Recommended
Highly recommend
By: AnnK
Reviewed on: 12 Jun 2014
Kathy always finds us a great deal and makes sure all of our needs are met. She is the best!
Recommended
Excellent!!!!!!!!!!!!!
By: jock
Reviewed on: 11 Oct 2014
Well planned, well executed. Very responsive to us re: questions/help. Have already contacted her re: future travel.
Recommended
Very helpful
By: Traveler
Reviewed on: 11 Oct 2014
Kathy was very helpful while planning this trip--going the extra mile to straighten out a passport issue. Our trip was a huge success.
Recommended
Hasn't steered me wrong
By: LisaP
Reviewed on: 14 Jan 2015
Kathy has put together two vacations for our family; Amsterdam and Disneyworld. Both times Kathy's travel experience and expert advice has been invaluable. Kathy is extremely organized and detail oriented which I believe is the reason our vacations were so perfect. We're planning another trip to Europe in 2016 and I wouldn't think of using any other travel agent.
Recommended
Friendly, Knowlegeable,Reliable,Trustworthy
By: Annabelle
Reviewed on: 24 Jan 2015
Kathy always finds us a great deal at a great destination. We completely trust her experience and expertise to advise us on a memorable getaway.
Recommended
Great job again Kathy!!!!
By: MLS
Reviewed on: 22 Mar 2015
Got out of town before last big snow and looked like spring when we returned. Perfect timing! All accommodations great. Love Enterprise for rental. You served us well as always. Thank you!
Recommended
Aruba
By: Skeeter
Reviewed on: 12 Sep 2018
Kathy was very helpful and did a great job of handling the entire trip from start to end.
Recommended
Great time!
By: Annabelle
Reviewed on: 23 Apr 2015
Kathy, as always, made sure our trip was great. She found us a non stop flight from our local airport. We were researching the trip online and found nothing like what she was able to book. It really does pay to get a professional. Kathy has booked many trips for us and always finds the best deal. My husband is always looking for a "bargain" and always makes me look online for the best deal. Each and every time, Kathy finds a way better deal. Kathy has always had the answers to all of our questions. She is a wonderful travel guide and we are never disappointed. I will keep trying to find my husband that great "online" deal just to keep him quiet, but in the end I will ALWAYS look to Kathy for her expertise and guidance. She is wonderful and we have many great vacation pics and memories thanks to her. Top Notch!
Recommended
Recommended
By: Yaya
Reviewed on: 28 Apr 2015
Hi Kathy Thank you so much for arranging our trip to Clearwater Beach, FL. The hotel was awesome with our gulf view room. The flights both for departure and arriving were on time. We had a wonderful time. Thanks again, and we will definitely be going thru you again for future trips.
Recommended
Wonderful service!!!
By: Patty54
Reviewed on: 06 Aug 2015
Working with Kathy Grant was wonderful! She was so helpful and really planned an awesome trip for us! I would recommend her to anyone as she really cares about the people she is working with and really so Simplified things for me and was so organized. Planning another trip soon and have so much faith in Kathy to help us plan another great trip!
Recommended
Great Help
By: Me
Reviewed on: 05 Sep 2015
Kathy was a great help in planning our first ever cruise. She was available whenever we had a question. This help make this the experience of a lifetime.
Recommended
Top Notch!
By: Annabelle
Reviewed on: 11 Feb 2016
Kathy Grant is the best. The entire trip was a blast. Kathy set us up with a wonderful limo service that was timely and the driver was wonderful. The whole experience was smooth and stress free....Thank you for another great adventure Kathy!
Recommended
always happy with kathy!
By: susie
Reviewed on: 12 Feb 2016
We love Kathy.. She is always very helpful, and she has a lot of patience when I change my mind!! She knows a lot of things about different places and if she doesn't know something she always finds out for us!
Recommended
Very professional and quality focused
By: Bmile812
Reviewed on: 29 Mar 2016
Excellent communication and the personal tips as far as transportation and excursions was great. Very professional and years of experience really shines
Recommended
Florida Disney trip
By: Bords
Reviewed on: 19 Aug 2016
Great vacation. Restaurant recommendations include the seafood restaurant in "The Seas" at EPCOT, The "Tusker House" in the Animal Kingdom, "Hollywood and Vine" in Hollywood Studios, and the "Columbia House" in Liberty Square in the Magic Kingdom (sit upstairs). The Frozen Ever After ride in the Norway Pavilion at EPCOT is worth a Fast Pass, and also worth the wait if you don't have one, especially if you have seen the movie and have kids. Use Fast Passes for Soarin', Star Tours, Test Track, Seven Dwarfs Mine Train, Kilimanjaro Adventure, and Everest Expedition. Surprisingly, The Peter Pan Flight at Magic Kingdom had a long wait. We used a Fast Pass.
Recommended
Phenomenal Trip to Cozumel
By: Sue
Reviewed on: 25 Aug 2016
I wanted to travel to a new destination during the 2nd week of August to celebrate my 13th anniversary. I worked with Kathy to find the right destination. We are avid outdoors people, yet we also both needed some well-deserved R&R. Kathy suggested the Secrets Aura all-inclusive, adults only resort in Cozumel. The choice could not have been more spot on. The Aura resort was absolutely gorgeous. Our upgraded Jr. suite with an ocean view gave us a tree level view of the beach and the ocean. The room had recently been remodeled and included a modern bathtub as well as an open shower with an optional "rain" shower head in the ceiling, which we loved. The patio had an outdoor couch as well as a table with two chairs that looked to the west, so we could enjoy the sunsets. Great food. Some days, we just relaxed on the beach and at the pool. We went on 2 excursions (Wrangler Jeep tour of the island, and a 4x4 mud ride through the jungle). We also snorked and went diving. Simply awesome! :)
Recommended
Knowlegable and helpful
By: Mae
Reviewed on: 27 Sep 2016
Kathy was able to find the perfect Alaska Land & Cruise trip for us on short notice. All of the trip was well planned and turned out great.
Recommended
Excellent service
By: EAP
Reviewed on: 18 Sep 2016
Thank you to Kathy Grant. Her expertise in arranging flights, recommending hotels, and scheduling tours made this vacation fantastic. Can't wait for the next trip!
Recommended
Cruise
By: no nic
Reviewed on: 13 Oct 2016
Every thingy you planned worked out very well. The cruise was great and the tours were excellent. The last 2 stops could be eliminated as nothing interesting. The people in the adjoining room were loud. No wall just a door. Next time no adjoining room. The new ship was beautiful.
Recommended
Great Follow Up
By: Jodi Sue
Reviewed on: 16 Oct 2016
Kathy always has wonderful vacation recommendations. She does a great job with all the details and paperwork and I am confident that everything will be handled and in order for my vacation - which makes the entire trip more enjoyable. She has been in the industry for some time and her knowledge is extremely helpful in planning!
Recommended
Expert Service Every Time!
By: Annabelle
Reviewed on: 11 Nov 2016
Kathy found us a great resort in our price range! Top Notch as always!
Recommended
Trip
By: rvs
Reviewed on: 13 Feb 2017
The resort was very good, food was great. Kathy took care of all items with Apple
Recommended
Very Happy
By: Hppy
Reviewed on: 16 Feb 2017
Easy Very informative Excellent at following through
Recommended
Planning with Kathy Grtant
By: CHIEF
Reviewed on: 11 Apr 2017
KATHY IS VARY THOROUGH. She ensured that we knew exactly what was going on each step of the way. She scheduled us frm our front door back to our front door. Our vacation went very smooth because of Kathy's expertise.
Recommended
Great vacation!
By: Anonymous
Reviewed on: 11 Apr 2017
Kathy was a pleasure to work with. Provided us with many options to fit our preferences and was timely in getting back to us with our questions.
Recommended
St. Maarten
By: Lynda
Reviewed on: 06 May 2017
Would definitely work with Kathy again. She listened to what we wanted and made excellent suggestions.
Recommended
Sandys Finistera Cabo
By: Jazzy
Reviewed on: 28 May 2017
Kathy was great!!! I gave her our budget and asked her to find us a fun family vacation and she definitely did. I sent her a lot of emails and she always got back to me timely. I will definitely use her again! Thanks
Recommended
40th in Hawaii
By: Trish
Reviewed on: 12 Aug 2017
Kathy has planned many trips for us. We celebrated our 40th Wedding Annivesary on the Big Island at our favorite hotel The Mauna Lani Bay Hotel and Bungalows. The flights to and from Kailua-Kona were first class, non-stop. The room at the Mauna Lani was deluxe ocean view. It was perfect in every way! We have always appreciated Kathy's attention to detail.
Recommended
Anthem-New England
By: Brian Weill
Reviewed on: 29 Sep 2017
I want to thank Kathy for handling everything for our cruise. She listens well and follows up all the details. Could not ask for more. Thank you Kathy,
Recommended
Trip Advisor
By: luvtotravel
Reviewed on: 29 Oct 2017
Kathy is always great to work with. We have arranged several trips with Kathy. She is does a great job making sure all the details are arranged and confirmed. We have never had any issues with trips she has planned for us.
Recommended
Most Relaxing Trip Ever!
By: MarkC
Reviewed on: 19 Feb 2018
Kathy was great. She had to talk me into Mexico, but I was glad she did. Everything went off without a hitch. The over the water bungalows where everything they were hyped to be and more. I definitely would go again. Thanks, Kathy.
Recommended
Grand Cayman Trip
By: Lynda
Reviewed on: 03 Mar 2018
Kathy is great to work with. She responds promptly to questions and is very helpful.
Recommended
Australia
By: Australia
Reviewed on: 11 Mar 2018
Awesome she kept us very informed. She does her best to make sure everything is taken care of.
Recommended
Cruising the Caribbean
By: Mike
Reviewed on: 23 Mar 2018
Awesome very helpful and knowledgeable! Thank you so much for the chocolate strawberries!!
Recommended
2018 Trip
By: Anonymous
Reviewed on: 29 Mar 2018
Kathy is great to work with and very knowledgeable.
Recommended
Florida small ship cruise
By: Cruisers
Reviewed on: 23 Mar 2018
Kathy was very informative professional and went the extra mile to make sure we got the vaca we wanted..
Recommended
Cabo
By: Dan
Reviewed on: 25 Mar 2018
I walked in about 2 months before I wanted to travel with limited experience or knowledge of the area or all inclusive resorts. I wanted to take my wife and two other couples on a business/entertainment trip. I told Kathy how much I could spend and she made specific recommendations for flights and the resort. My wife and other guests could not have been happier with every aspect of the trip. My guests were avid travelers that had been on many more expensive trips and were impressed the resort Kathy planned for us. I will definitely call Kathy for help planning any future vacationing I may do. Sincerely, Dan Toutant
Recommended
Best trip ever!
By: Greg
Reviewed on: 13 Apr 2018
My wife and I cannot express enough gratitude for the wonderful job Kathy has done booking our vacations over the years. All I have to do is tell her where we want to go, when we want to go and our price range and she comes up with the ideal vacation every time. We love the attention to detail she puts into our itinerary. She is a true gem for Travel Market Vacations!
Recommended
Great trip!!
By: Kbeck
Reviewed on: 01 Apr 2018
Kathy did a great job planning our trip. Have used her several times and always great results! Couldn't be better!!
Recommended
Dominican!
By: Laurie D
Reviewed on: 14 Apr 2018
Kathy was professional, thorough and easy to work with! She made all of our wishes come true for our great vacation! I would ( and have) recommended her to many people!
Recommended
Kathy is and was great
By: Bilybob
Reviewed on: 03 Jun 2018
Kathy always takes care of all our needs through the entire cruise and beyond. We'll definitely be use Kathy anytime we cruise.
Recommended
Travel to the West
By: Heidi
Reviewed on: 13 Jun 2018
She found the hotel, airfare, and a side trip. The travel from the hotel was farther than anticipated and resulted in cab rides. Did not expect this. The hotel was nicely appointed. Side trip was fun.
Recommended
Great travel agent
By: Dawn
Reviewed on: 15 Jun 2018
Kathy is great! She puts up with all my questions and emails. She is a veteran travel agent. That's what you want especially when traveling out of the country.
Recommended
National Park train trip
By: Drooper
Reviewed on: 14 Sep 2018
We have worked with Kathy many times and have always been very happy, she always goes the extra mile so we have a great vacation!
Working with Kathy Grant, you will have access to:
- An experienced travel guide whom you can rely on before, during, and after the trip
- Exclusive luxury resorts and properties
- Once in a lifetime experiences
Explore with the Best
Virtuoso Advisors are constantly pushing the boundaries in unique travel experiences.
Alliance programs are unique tailored experiences exclusive to travelers working with Virtuoso Travel Advisors.
learn more
United Kingdom
Peru
Mexico
Dominican Republic
French Polynesia
Italy
Jamaica
Saint Lucia
U.S. Virgin Islands