Travel Specialties
Interests
Safari
Hotels
Ocean Cruising
River Cruising
Adventure
Destinations
United Kingdom
Germany
Austria
Italy
France
Selling Travel Since
2001
My Background
I have been in the travel industry since 2001 and am thrilled to be working with a Virtuoso affiliated company. I have extensive experience specializing in all types of cruise and land tour luxury products. I have managed and escorted corporate incentive cruise and land groups as well as organized out of country weddings and family reunions. Some of my favorite travel experiences include cruising on The Paul Gauguin in Tahiti, exploring Cinque Terre - Italy, The Baltic and St. Petersburg - Russia, Alaska and New Zealand/Australia. I have personally experienced almost every cruise line in the industry at least once. I was honored to be awarded the Disney Cruise Line sales rep of the year in 2010. I am knowledgeable, well travelled and take pride in the customer service I provide. I enjoy the relationships I build with my clients. I assist them to make their vacation dreams become a reality!
"The little things really do matter"
Places I Have Traveled
Reviews and Recommendations for Sandie Harman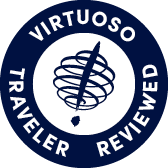 Virtuoso Verified Traveler
All reviews are from confirmed guests sharing exclusive insights
Sort reviews by
Recommended
great value for the price.will do again
By: gerry
Reviewed on: 19 Feb 2014
new adult pool and childrens pool doing a lot of clean up and reno
Recommended
Highly Recommended
By: Not provided
Reviewed on: 27 Feb 2014
Recommended
Highly recommended
By: Cusp
Reviewed on: 05 Mar 2014
Excellent, excellent, excellentWould use her exclusively fro now on.
Recommended
Highly Recommend
By: Barbie
Reviewed on: 01 Apr 2014
Fantastic!  Helped coming and going with luggage and customs.  Checked hotels coming and going to make sure all OK.  Helped with picking day tours and arranged wheel chair when needed.  Joined her for dinner most evenings.  
Recommended
Highly Recommended
By: Augi33
Reviewed on: 29 Mar 2014
We were very pleased with Sandie Harman.  She was extremely helpful, prompt, polite  and  very professional.  She always kept us updated regarding our cruise. She always answered all of our questions promptly. Without doubt we will recommend her to our family and friends, and we have already done so.  Though we were not very keen on this trip, she encouraged us to carry on and told us everything would be fine.  We took her word for it and we enjoyed.    She is a very pleasant person to deal with.  She works very hard to ensure that her clients are completely satisfied.  Before she left on her cruise, she even took time to leave a message for us wishing us a very enjoyable trip.  We would like to thank her for the efforts she put to make this trip enjoyable for us. We wish her only the best in her career. We will  book our next cruise through her. Great job Sandie !. Augi.
Recommended
highly recommended
By: she
Reviewed on: 25 May 2014
I only participated in the events planned for London, and found them most enjoyable and extremely well planned.  Sandie had created a harmonious group and I found her most accommodating, unfailingly cheerful.  I would have no hesitation in recommending trips with her in the future, she definitely has superior organizing skills and is absolutely unflappable. 
Recommended
highly recommended
By: Larry
Reviewed on: 27 May 2014
extremely organized person= very caring & understanding.a pleasure to travel with regardless of the age of the individual.great sense of humor & never moody.
Recommended
Awesome!
By: Jude
Reviewed on: 25 May 2014
Travelling with Sandie, and having her manage the pre-trip stuff, was an incredible experience. Sandie is cheerful, calm, welcoming and marvellously efficient. Prior to my trip, Sandie was prompt in answering my emails. What she didn't know, she found out. During the trip, Sandie was fun, organized and on top of everything. I would travel with Sandie again in a heartbeat.
Recommended
highly recommended
By: Jackie
Reviewed on: 04 Jun 2014
Recommended
Large group? No problem. Sandie's your best bet!
By: JulieB
Reviewed on: 20 Jul 2014
Thank heavens for Sandie!  Our family reunion of 22 was not an easy bunch to coordinate a big trip for, at least not for us. Sandie was a central point of contact and our goto person.  Booking excursions were a hassle with the cruise line, but Sandie took care of them and made sure we were all signed up for the excursions together.  We had many wonderful memories  and thank her for making it all come together smoothly. Definitely will be utilizing her services again. 
Recommended
Expert friendly service. Making the extra effort to ensure a smooth vacation
By: Ron 66
Reviewed on: 29 Sep 2014
Could have asked for a more service oriented consultant. Top of the chart.
Recommended
Fabulous service
By: Doebird
Reviewed on: 18 Nov 2014
It is always a joy to work with Sandie. She goes that extra mile to ensure her customers' needs are met. We have used her for a number of trips over the past few years and would highly recommend her to anyone looking for a competent, friendly, knowledgeable travel cosultant.
Recommended
Expert Service and advice
By: Nickie
Reviewed on: 13 Dec 2014
Sandie Harman provided excellent advice and information about the LIndblad/National Geographic Galapagos Trip hosted by Robert and Birgit Bateman. She was always courteous, helpful, and willing to go the extra mile to ensure I was satisfied and comfortable with my travel arrangements and had the information I needed regarding the expedition.
Recommended
Excellent Expert Friendly Service
By: Ron A
Reviewed on: 29 Dec 2014
Sandie was exceptional (as usual). I decided to catch the RCCL's Quantum of the Seas in its inaugural season (ie. before it leaves for the China Sea). Called Sandie and all arrangements were completed to my satisfaction. Interestingly, she even followed up with me to ensure that all my on-board reservations were also completed. Without her guidance we would have been at the mercy of the new "Dynimic Dining" glitches and on wait-lists / stand buys, for the restaurants and shows. In my humble opinion RCCL would have been rated much worst for those glitches and reduced level of customer service had such not been offset by the charm and comprehensiveness that seems to be in Sandie's service DNA. Will definitely be using her in future travels
Recommended
Exceptional
By: Derek and Linda
Reviewed on: 15 Feb 2015
We had a great vacation, very well organized. We were really pleased with the transfers from airport to hotel, hotel to ship and ship to hotel. Everything went very smooth. Friendly and helpful tour guides. No worries. Definitely ten out of ten. Would recommend it.
Recommended
Fast, Efficient, Attention to Detail
By: JJ
Reviewed on: 12 May 2015
If Sandie took care of all aspects of every trip I took, it would be smooth sailing from beginning to end. She never ceases to impress.
Recommended
Excellent and knowledgeable service
By: H.A.
Reviewed on: 22 May 2015
We have been clients of Sandie Harman for well over a decade. We enjoy working with someone who goes the extra mile, follows through and executes flawlessly. Our latest family vacation to The Big Apple (NYC) was no exception - thanks for all your efforts and expertise that created lasting memories.
Recommended
Prompt Customer Service
By: Newlywed Girl
Reviewed on: 01 Sep 2015
Sandie was very helpful with helping me and my husband plan our honeymoon. She was easily available by phone or email to answer any questions or concerns that we had during the planning process. Even after we booked everything, she still contacted us to ensure we received all our documents and to pass along her well wishes for the wedding and honeymoon. Sandie has outstanding customer service skills and is an amazing travel agent, I would not hesitate to use her again for booking any future trips.
Recommended
Excellent service
By: Sandi
Reviewed on: 05 Oct 2015
Sandie provided us with excellent service and her attention to detail made our cruise enjoyable. Her suggestions and ideas have always been based on her knowledge and understanding of us and how we like to travel. I have an will continue to recommend Sandie as the best travel agent.
Recommended
A pleasure to work with
By: Oldbrit
Reviewed on: 02 Oct 2015
You can just sit back and let Sandie do all the work on your behalf. She was very helpful and efficient. I'm a very satisfied client.
Recommended
Attention to detail excellent. Would definetly travel with Sandie again.
By: Happy traveler.
Reviewed on: 28 Dec 2015
Vision hosts ensured everyone had a good time.
Recommended
Well planned and executed
By: The gardener
Reviewed on: 12 Nov 2015
No clever suggestions
Recommended
River cruise along danube
By: Tamtam
Reviewed on: 21 May 2017
Very efficient well organized accommodating informative friendly drlightful
Recommended
Sydney, Australia
By: Sharon
Reviewed on: 19 Jan 2018
Sandie was AMAZING, managing every detail and ensuring that our accommodation was the very best!
Recommended
Barcelona/Lisbon
By: PMK
Reviewed on: 10 Nov 2015
|Enjoyed the trip. It seems when we dock that we are ready to go home although I enjoyed just about everything but on the tours shopping time is too short and mostly confined to cheap souvenirs. Some of us would have liked some LLadro or a rug or even clothes (my favourite souvenir). Perhaps tours could include more shopping time for those interested and more historical time for those more interested in the culture. Also, maybe a one-week boat tour would keep us from getting too lazy from the good food. OR, maybe as a group we should plan to do more of the ship group activities, i.e., planning to do this in advance rather than just using shipboard activities to fill in time.
Recommended
Excellent friendly service
By: Shireena
Reviewed on: 16 Nov 2015
I found Sandie to be a very competent and friendly agent to deal with. She was very thorough and did her best to make every one feel comfortable, Her choice of restaurants and guides was very good indeed. I highly reccomend her services to any one wishing to have a well planned holiday.
Recommended
Barcelona - Lisbon Tour
By: Kammie
Reviewed on: 13 Nov 2015
It was great having Sandie and her husband, Mark travel with the group on the Barcelona - Lisbon "Treasure of Iberia" Tour along with Bill Anderson (Host of 96.3fm) and his wife Sharon. Sandy took such good care of each one of us on land and on the cruise by ensuring that none of us was ever left behind / lost. Sandie's expertise as my Vision Travel Advisor, met all of my travel needs from beginning to end, attending to them in great details to help make the trip a very safe and enjoyable one. Sandie you are a fun person to be with. Thanks for being my "dancing partner" at the after hour "Happy Hour" on deck 15. You are the best; a 5*s gal in the service that you provide! I'll keep the "Vision" for future travel plans.
Recommended
Very much on top of things
By: R561
Reviewed on: 10 Nov 2015
Sandie as very efficient and looked after every one to make sure things were enjoyable and going smoothly
Recommended
Sandi Harmon
By: Lin
Reviewed on: 12 Nov 2015
Sandi did a great job. All the group gatherings went She met all of my requests and the events outside of the cruise were excellent.
Recommended
Helpful and professional service
By: Sliver44
Reviewed on: 10 Nov 2015
Sandie always provided timely information and documentation on various aspects of the trip and replied efficiently to any questions I had. It was good to have her on the trip to arrange and inform as we went along.
Recommended
florida
By: larry
Reviewed on: 16 Nov 2015
Trip was well planned and all we expected
Recommended
Everything taken care of
By: GRR789
Reviewed on: 05 Apr 2016
Our recent trip on Regent Transatlantic crossing all went smoothly thanks to Sandie for helping to organize everything. The special tour she organized for us to participate in as Virtuoso travelers was the best! Given our late arrival at port, the ship's tours were all cancelled, but for the small group we were part of the tour was effectively rescheduled. Thanks for connecting us to your colleagues who served as host for this trip. Sandie also handled our airfare upgrade which went well too. We appreciated her follow-up to ensure all was in order and we can't wait for our next trip.
Recommended
Quick to Respond; Great Eye for Detail
By: Three Hat Ladies
Reviewed on: 18 Apr 2016
Excellent!!! I had an amazing trip. Thanks to Sandie for dotting all the "i's" and crossing all the "t's".
Recommended
Terrific friendly service
By: Happy 97
Reviewed on: 11 Jun 2016
Terrific trip! All phases. Ready to do it again. Hurrah!
Recommended
expert friendly service
By: sybil 14
Reviewed on: 10 Jun 2016
Sandie is fun, accommodating and makes her guests a priority. Sandie and Mark Harman worked as a team on the trip to the benefit of all participants. Sandie provided an excellent travel experience. The Rocky Mountaineer Musical Journey to the West met all my expectations with wonderful food and great accommodations.
Recommended
opinion box l
By: Kitty Cat
Reviewed on: 10 Jun 2016
It was a fantastic journey to remember for many years to come. Number of the tour group could have been a bit lowered....maybe down to 40 at most instead of over 70. Wish we had a few more music experiences, i.e. something light at Banff School of Fine Arts as it is considered as Canadian Tangle Wood. Over all it was well organized and I enjoyed the journey immensely.
Recommended
friendly competant service
By: kent and Dar
Reviewed on: 13 Jun 2016
We were very satisfied with most aspects of the trip. We were concerned about being with such a large group but it was well organized and problems were handled quickly and competently. We would recommend this trip and already have. If we had to express one difficulty, it was some restaurants (Lake Louise) were unable to deliver meals in a timely manner. Sometimes the dining rooms were very noisy with such a large number of people and that made it difficult to hear conversations. The Rocky Mountaineer itself delivered impeccable service throughout the day. Mike the bus driver was knowledgeable in both history and geography which added to more enjoyment of what we were seeing. All of our rooms were quite satisfactory with the exception of Jasper with their banging pipes but that was solved quickly. This was a most memorable trip.
Recommended
A trip of a lifetime!
By: rhubarb
Reviewed on: 10 Jun 2016
This was a trip that I'd wanted to go on for years and when the opportunity arose, I decided to finally do it. It was well worth the wait. Excellent service from everyone and so well organized, despite the fact that it was a much larger group than I've ever travelled with before. Everything went like clockwork. I met so many wonderful new people and had a great time. I will definitely use Sandie again for future trips.
Recommended
Professional and Personable
By: Miguel and Kim
Reviewed on: 14 Jun 2016
From the moment we connected until our return home we knew we were in good hands. Sandie (and Mark) were friendly and attentive to everyone's needs. We recognized this was no small feat given the size and diversity of the group. The itinerary and time tables allowed us to see a wide selection of locations and events. Her arrangement of luggage pick up and drop off (between locations) went off without a hitch. Sandie paid particular attention to those small details that enhanced the enjoyment of the trip. We would eagerly take a trip with Sandie (and Mark) again.
Recommended
Beyond Friendly Service!!!!!
By: Caroline 43
Reviewed on: 11 Jun 2016
This kind of job takes an exceptional person and personality and Sandie Harmon is your IT person beyond a doubt. I never saw Sandie without a smile on her face and her attitude and kindness towards everyone on Rocky Mountaineer was exceptional. The whole trip was extremely upscale and I cannot find ANYTHING negative to say about it and Sandie. I will certainly travel with Sandie again.
Recommended
Helpful and organized
By: Lorraine
Reviewed on: 11 Jun 2016
Sandie showed us first-class service with a cheerful attitude.
Recommended
Tour arrangements good but a little rushed!
By: Dana*7
Reviewed on: 10 Jun 2016
Enjoyed the bus tours, first class hotels, variety of meals and the Rocky Mountaineer Train. No worries regarding luggage or times of tours. Sandie kept us informed of any last minute changes or dinner arrangements. Wish we had an extra day to relax at Lake Louise because there wasn't enough time to see Moraine Lake or Tea House. I had requested to see Moraine Lake when I booked the trip and Sandie assured me that it would happen. Well, it seemed more important to check into the hotel earlier at 3:00pm rather than an hour later which I had requested. I recommend the 11-day tour be extended to 12 or 13 days to avoid the tight schedule. It would be more relaxing to have the extra days of free time to explore on our own.( Banff stop in town was too short for lunch...only 45 minutes.) We were very tired by the end of the trip. Overall, a very informative and enjoyable experience!
Recommended
Always helpful, - cheery, bubbly, warm, friendly
By: Pam
Reviewed on: 15 Jun 2016
- great! - so thrilling to see many places we'd hiked 25 years ago! - and: we made new friends!
Recommended
Enthusiastic, Competent and Friendly
By: CLC
Reviewed on: 11 Jun 2016
This is the second trip with Sandy Harman. It won't be my last. She is enthusiastic in her job and takes her work very seriously. She is thorough and communicates well with the guests. She is friendly to talk to and easy to approach with any concerns or suggestions.
Recommended
Professional and Positive!
By: Val
Reviewed on: 10 Jun 2016
Sandie was very professional and on top of the game...with 72 people to look after, she did a great job! I would book another trip with her no doubt...!
Recommended
very helpful
By: B2
Reviewed on: 11 Jun 2016
ready to help ---- having the keys to give out and not go through reception desks was great Would have preferred Lake Louise in place of Jasper . All around a good trip
Recommended
Expert friendly service
By: Sharon
Reviewed on: 22 Aug 2016
Sandie was extremely helpful in arranging our second Un Cruise Adventure for us, and made herself available for whatever we needed. She was professional and friendly at every turn.
Recommended
Fantastic lifetime memories
By: Harap
Reviewed on: 07 Sep 2016
Great trip and a wonderful tour of Italy. Probably the best vacation experience to date. Thanks for making it happen Sandie!
Recommended
Friendly well organized trip
By: Dancer 16
Reviewed on: 04 Oct 2016
Trip well organized as we had all our hotel keys while on the bus. Scenery in Banff of the mountains and lakes was spectacular as viewed from the bus so the views from rocky Mountaineer were disappointing from jasper to Kamloops, mainly trees and rivers, perhaps better scenery if travelled for vancouver to Banff. Fairmount hotels were lovely with great breakfasts but no entertainment in the evenings, not even a piano bar. Was this re the off season? For this reason , we probably won't take another trip with vision travel ( this was our 2nd trip)). But all in all, trip well organized, Kevin and Laurie Litchyou were wonderful people and we were happy to see our western Canada for the first time . Irma and gordon Taylor
Recommended
Great resort
By: Gibsonboy
Reviewed on: 15 Dec 2016
Great food, very nice looking restaurants, friendly staff, great pool, pool area, and swim up bar, good size rooms, and the rooms are quite nice.
Recommended
Cruise 2017
By: Donna
Reviewed on: 15 Feb 2017
Sandie is wonderful! She listens and finds us trips we want. I would definitely recommend her.
Recommended
Sandy Harman
By: Larry
Reviewed on: 13 Feb 2017
Excellent to work with
Recommended
success!
By: shirleyI
Reviewed on: 27 Feb 2017
Sandie was extremely helpful and very quick to respond to my inquiries. She helped us narrow down a destination. The resort she recommended was more than excellent. All of our travel arrangements, set up by Sandie, were very smooth.
Recommended
Very satisfied
By: Stillmoving9
Reviewed on: 27 Feb 2017
Working with Sandie was a pure pleasure. She was knowledgable, considerate and documentation was complete and on time. I would certainly look to her for advice in the future.
Recommended
Trip to Iberostar Laguna, Cuba
By: One of the Musketeers
Reviewed on: 07 Mar 2017
As always, A+! Sandie is fast and cheerful and she really knows her stuff.
Recommended
AWESOME
By: Barbyz
Reviewed on: 30 Mar 2017
Sandie is awesome. Very helpful and knowledgeable. She has been on many cruises so has first hand experience and was able to give me some really good tips. I will definitely call Sandie for my next cruise vacation.
Recommended
Trip to DR
By: BB
Reviewed on: 27 Mar 2017
Extremely helpful!
Recommended
Luxury cruise
By: Glenna
Reviewed on: 26 Mar 2017
It was great to work with Sandie. All of our connections and tour arrangements worked out well. All of the details for the necessary travel Visas and tours were handled in a timely way and everything taken care of for us. Thank you!
Recommended
Danube Cruise
By: willy
Reviewed on: 20 May 2017
Sandie was great in all respects. She was most helpful wtih our bookings when we needed her.
Recommended
excellent
By: huggy
Reviewed on: 21 May 2017
she is quite easy to approach and as well to deal with. She is also discreet and values privacy. it was my first experience on such a cruise and probably, due to her, I would renew the experience. The excursions were well planned and we would always knew where we stood.. Al in all I had a marvelous trip and so I told my friends and family,!!
Recommended
A very memorable experience
By: Doreen
Reviewed on: 24 May 2017
Sandie is a gem - very knowledgeable, thorough and accommodating. This was my first European river cruise and thanks to Sandie it was most enjoyable. From beginning to end she looked after every detail with a patient and gracious manner.
Recommended
Danube cruise
By: Mari
Reviewed on: 22 May 2017
Sandie returned emails promptly and the relaxed trip had everyone arriving promptly for excursions. When a guest wasn't feeling well, Sandie made sure she had special attention to assist with luggage, etc. The trip morevthan met with expectations
Recommended
River Boat Cruise along the Danube - May 4th to May 16th, 2017
By: Terry
Reviewed on: 22 May 2017
Sandie is the most efficient and thoughtful person I have ever met in the travel business. All arrangements were made very efficiently for the trip and when problems arose regarding missed connections for some passengers due to our airline experiencing problems at Pearson Airport, she dealt with them with compassion and went over and above in her duties. She made sure each of the group had time with our Host Mr. Bill Anderson during luncheons and dinners. Her daily information about the next day's events was clear and concise and she took questions both during and at other times and solved any problems that arose. Her work ethic is impeccable and her sense of humour and thorough knowledge of the business shines through at all times. She is a gem to be with and obviously knows her trade inside and out. I look forward to booking trips through her some time in the future.
Recommended
The Best
By: shireen
Reviewed on: 24 May 2017
This is my second trip with Sandie. The first was The Classical 96.3 FM Iberian Delights Tour and lately River Cruise on The Danube from Budapest to Prague on Uniworld's Maria Theresa. The entire trip from start to finish was a delight. Thank you Sandie for facilitating my trip of a life time. It was a pleasure being with you Mark and Bill again. I just loved the element of surprise you introduced at the Budapest Opera House. We were still suffering from jet lag when the appearance of the fully costumed singers on the balcony appeared , delighted and totally revived us with the best medicine... Glorious Music. Your choice of Uniworld was excellent too. Bravo!!
Recommended
exeptional
By: darkent
Reviewed on: 25 May 2017
From first contact to goodbyes at the airport Sandy was well organized and cheerful. Always ready to solve a problem in a cheerful manner. The trip was well organized with an exceptional itinerary. Sandy goes out of her way to get to go to know everyone. She is a lot fun but always ready to lookout for whatever business needs to be attended to.
Recommended
Music
By: Cartoon
Reviewed on: 21 May 2017
It is my second trip with Sandie as an advisor and I would gladly recommend her even to the most demanding travellers.
Recommended
Greatest trip yet!
By: Cliff
Reviewed on: 22 May 2017
Sandie Harman is everything you want in an advisor. She listens, responds quickly, is polite and efficient. Having her travel with us is a great added bonus because you know any issues that arise will be addressed promptly. She also has a great sense of humour a much needed quality in her job. Yes I would recommend her services to others.
Recommended
Danube River Cruise
By: Curley
Reviewed on: 22 May 2017
Sandie combines warmth and professionalism. She doesn't miss a trick in the face of unexpected glitches, and makes sure that all works out. One feels in the hands of an expert, and an extraordinarily friendly and gracious one at that. Sandie extends the personal touch to each and every tour member. A pleasure to travel with Sandie
Recommended
number 1
By: bernie
Reviewed on: 22 May 2017
Couldn't have been better. Sandie was very good at keeping everyone informed. If you needed anything,all you had to do was ask.
Recommended
Sandie
By: Aim
Reviewed on: 22 May 2017
Sandie was extremely hard-working and arranged a most enjoyable trip. Any problems were dealt with in a speedy and efficient manner.
Recommended
Sandie Harman: Tour Host Extrordinaire!
By: janet.symons@sympatico.ca
Reviewed on: 25 May 2017
Excellent from beginning to end! Sandie is genuine, natural, friendly, helpful and has a necessary knack for details. All aspects of the trip were carefully and creatively planned and flawlessly carried out. We just had to show up and she took it from there. Every event she planned had a special or unique quality to it that made it delightful and memorable. Throughout the tour, where we were in different countries with sometimes different customs, we always felt safe and in good hands. She took care of any issue that arose and made sure everyone felt included and cared for . Sandie is obviously a professional of highest quality in her field.
Recommended
Thank you!
By: Rosebern
Reviewed on: 22 May 2017
W O N D E R F U L L ! ! ! Hope to do it again soon.
Recommended
Why use an Advisor?
By: JimK
Reviewed on: 25 May 2017
The real question, in my mind, is, "Why would you bother using an Advisor?" Is there anything that an Advisor can do that you can't do, or couldn't do, for yourself? I suspect that the answer is, no. You could do it all by yourself. In the same way, you could look at a series of pictures of the scenery and people in the places that you wish to visit and call that a successful holiday. But, it would be a lot more fun actually going there. And, it's a lot more fun, and a whole lot easier, when an expert puts together your holiday. Sandy Harman proved that to me. Was she worth the coin? Yes.
Recommended
Danube River cruise
By: Sondra and Stan
Reviewed on: 23 May 2017
Sandie is very experienced, well organized, helpful, and very friendly. She managed a group of seniors with great competence (no easy task). We will recommend her to others without hesitation.
Recommended
Bill Anderson's Danube River cruise
By: Spunky
Reviewed on: 25 May 2017
Sandie was lovely, welcoming and kind especially under pressure. She really went out of her way to make sure that everyone's needs were met and they were well looked after in all aspects of the cruise and trip. Extra musical trips arranged were wonderful as well as all of the accommodation. It was all so wonderful ,that surprisingly to me ,my usually non traveller man wants to do 15 days next time!
Recommended
Wunderbar
By: Paolo
Reviewed on: 28 May 2017
Sandie is very knowledgeable, personable and thoughtful. Throughout the trip she gives us a great feeling that we are in capable hands, and need not worry about anything.
Recommended
Sandie - The Best
By: Augustine
Reviewed on: 24 Jul 2017
Sandie is our regular travel agent. We have been doing business with her for many years. We trust her judgment, advices and respect her experience and knowledge. She is very patient and quick in her response to our questions. A very pleasant person to work with. We will always do business with her in the future and we have recommended her to many of our friends. We were very happy with her services. All the best to Sandie.
Recommended
Satisfaction
By: Johnadvm
Reviewed on: 06 Oct 2017
Very satisfactory
Recommended
Extremely efficient & knowledgeable travel planner
By: Wilson Yu
Reviewed on: 11 Oct 2017
Sandie - Exceptional travel planner - friendly | fast | knowledgeable | value-add We found Sandie on a travel reviewer site for Four Season Maui. They recommended to book through Sandie as they had great experience with her and she would be able to get us great deals. Sandie responsed very quickly and offered a much better deal I got online. She kindly helped us contacted the hotel and transfered my reservation to her deal. She managed to get us complimentary breakfast, room upgrade, and resort credits. What impressed me the most is that she took care of my request nicely even I already booked online. She also got us the extra $100 off per our stay. Upon arrival, we were treated like a VIP ( on top of FS already excellent services) as we booked through Sandie. We like the room so much that we wanted to extend our stay for few more days. A quick email to Sandie and it's taken care of right the way. That was Sunday! Thank you Sandie !
Recommended
Sandie Harman - Excellent service !
By: Sharon
Reviewed on: 30 Oct 2017
Sandie is exceptional. She is meticulous with all of the details, ensuring a worry- free experience.
Recommended
Uniworld River cruise Provence and Normandy and extra days in Aix en Provence and Lyon
By: Linnie
Reviewed on: 06 Nov 2017
Sandie was very diligent in finding us excellent hotel accommodations inAix and Lyon. She also got us hooked with an great driver in France who picked us up Marselles and who drove us on an 8 hour tour of the Luberon district and also from Aix to Avignon. Excellent service from Sandie. The whole trip was perfect.
Recommended
Great trip
By: Happy Wanderer
Reviewed on: 08 Nov 2017
Sandy did a great job organizing our recent river cruise! Everything went well and was very enjoyable. Thanks!
Recommended
Thank You
By: Jan
Reviewed on: 07 Nov 2017
Sandie was professional, pleasant and helpful. All of her arrangements were excellent. I was very satisfied with her service.
Recommended
30 years of planning
By: Ann travelers
Reviewed on: 24 Dec 2017
Accessible and always very pleasant to speak with!
Recommended
Sunscape, Puerto Plata, Dominican Republic
By: Wedding Guest
Reviewed on: 12 Jan 2018
Great! Great! Great!
Recommended
Destination wedding
By: Ed
Reviewed on: 12 Jan 2018
Always excellent
Recommended
Silver Sea Cruise- Panama Canal
By: Constant Traveller
Reviewed on: 14 Feb 2018
Sandie is fabulous to work with. There is never a detail that hasn't been attended to. She is customer service plus, plus, plus.
Recommended
Switzerland ski trip
By: sharon
Reviewed on: 05 Mar 2018
Sandie is outstanding. She is meticulous and ensures that every detail is taken care of. Sandie is an absolute pleasure to work with. Highly recommended !
Recommended
Sandie Harman
By: queen bee
Reviewed on: 13 Mar 2018
Sandie, is one of the best agents I have worked with. Her follow up, ensuring we have everything and advising us has been such an asset. I will definitely be using her for all my travel needs.
Recommended
Excellent
By: Lucy
Reviewed on: 16 Mar 2018
Excellent, attentative and thorough
Recommended
Trip to St. Lucia at the Royalton Hideaway
By: Karyn Warrick
Reviewed on: 21 Mar 2018
Sandie was such a pleasure to work with. We found her very knowledgeable and responsive. We will no doubt use Sandie for our next trip, a river cruise in Europe. Looking forward to working together again. Karyn Warrick
Recommended
Punta Cana
By: Donna
Reviewed on: 19 Mar 2018
Wonderful! So easy to book a trip with Sandie
Recommended
Panama cruise with Princess
By: Love travelling
Reviewed on: 03 Apr 2018
Sandie is an excellent advisor. She provides insight and advise which has been truly appreciated. I have and would again highly recommend using Sandie as my travel advisor.
Recommended
Trip of a Lifetime
By: Debbie
Reviewed on: 08 Apr 2018
Sandie helped us arrange a wonderful trip to Aruba. I loved the location, the hotel, the amenities, the food, no complaints at all! This was the nicest holiday I think I've ever been on! Sandie arranged everything for us, and there were no glitches at all. I would give her a five star!
Recommended
Well done
By: Murph
Reviewed on: 29 Apr 2018
Competent and efficient
Recommended
Available and helpful with details
By: glenna
Reviewed on: 02 May 2018
It is a pleasure to work with Sandie. We appreciated her attention to details when there were updates to the flight arrangements and/or additional cruiseship offers. She offered timely reminders to ensure our trip was well planned. At check in to our hotel on a weekend, we appreciated her availability to connect directly with the hotel staff to clarify the arrangements. As we were traveling with a group of eight, it was also great that Sandie appreciated both our collective and individual interests. Thank you Sandie.
Working with Sandie Harman, you will have access to:
- An experienced travel guide whom you can rely on before, during, and after the trip
- Exclusive luxury resorts and properties
- Once in a lifetime experiences
Explore with the Best
Virtuoso Advisors are constantly pushing the boundaries in unique travel experiences.
Alliance programs are unique tailored experiences exclusive to travelers working with Virtuoso Travel Advisors.
learn more
United Kingdom
Germany
Austria
Italy
France
Australia
New Zealand
French Polynesia
United States - Hawaii
South Africa
Croatia
Canada
Greece
Czech Republic
Iceland