Travel Specialties
Interests
Beach & Sun
River Cruising
Escorted Tours
Independent Tours
Ocean Cruising
Destinations
Germany
Switzerland
Austria
Jamaica
Mexico
Selling Travel Since
1990
My Background
Sandra Ortler has been in the travel business for more than 25 years, in vacation, group and corporate travel. She is a Europe specialist and lived in Switzerland for seven years. She speaks both German and English.
Not only has she traveled throughout Europe, but she has traveled and taken educational courses on many regions of the world, including Mexico, the Caribbean, Costa Rica and Las Vegas. She is an all-inclusive specialist and enjoys helping people plan their trips. Sandra likes to go the extra mile to find that "something special" to make her clients vacations memorable.
She has enjoyed assisting with her clients travel planning on National Geographic Expeditions Trans-Siberian Railway, Bhutan and New York Photography Tours as well as Peru and the Galapagos, Asian cruises and more exotic destinations.
Places I Have Traveled
Reviews and Recommendations for Sandra Ortler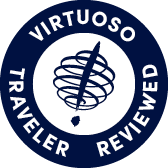 Virtuoso Verified Traveler
All reviews are from confirmed guests sharing exclusive insights
Sort reviews by
Recommended
Outstanding and Highly Recommended!
By: TimK13
Reviewed on: 01 Nov 2013
Sandra is always outstanding! She is very helpful, and nothing is ever a problem for her. She does an excellent job putting trip together, getting the best pricing and always provides options. Our group has used Sandra for a number of years and she is excellent.
Recommended
By: Fred
Reviewed on: 04 Nov 2013
She cares and tries hard to get the job done right.
Recommended
TransSiberian Railway
By: Homin
Reviewed on: 30 Jan 2014
Sandra was able to arrange the entire trip for 3 couples from Chicago and SFO. Even multiple changes with flights and accomodation does not faze her a bit. Have used her services for years without any problems
Recommended
Highly Recommended
By: florida bound
Reviewed on: 16 Mar 2014
Sandra is easily accessible, always trying to find new items to recommend to you, and continues to surprise me by beating prices that I research online myself. We've worked with her for the last 10 years. She's great!
Recommended
Sandra Ortler is the best.
By: Fred
Reviewed on: 19 Feb 2014
Sandra Ortler is the best.
Recommended
Excellent
By: Fred
Reviewed on: 19 Apr 2014
Sandra always goes the extra mile to make my trips be what I want them to be.  She's highly motivated to see that my arrangements are consistent with my long-standing preferences which she remembers faithfully.
Recommended
highly recommend
By: katie
Reviewed on: 19 Jun 2014
Recommended
Very helpful
By: Pmiller
Reviewed on: 11 Jul 2014
Sandra was very helpful with the arrangements, documents, and letting us know everything necessary to make our trip enjoyable.  Checking on our experience when we returned also.  Not to forget the goodies In  The room when we checked in...wishing us a good time,  thanks again Sandra for all your help.
Recommended
Knowledgable and Very Helpful
By: Ray
Reviewed on: 23 Aug 2014
Sandra helped us plan a family - seven of us - trip to London. Here knowledge of the location and ability to quickly explore options was very helpful. We've planned several trips with Sandra and have many more on the bucket list.
Recommended
Fantastic Times
By: Welsey9
Reviewed on: 13 Aug 2014
We just came back from a spectacular trip at Walt Disney World that was set up by Sandra. The suite she recommended was fantastic and the perfect size for our family. The hotel, Art of Animation, had a great atmosphere for people of all ages that was evident the minute you walked in. Pool was perfect temperature and huge with lots of activities and even a movie playing at night. Everything went really smoothly with our airline check-in and she had all accommodations pre-arranged for our handicapped mom. She is always very thorough and willing to take the time to answer any questions that we had. She is prompt in communication always. Having our luggage checked right through to our hotel room was so convenient and we looked at many different ways of organizing the trip and she always looked out for the best prices/most we could do for our dollar. I have used Sandra also for big group trips in the past and look forward to our next family or group trip set up by her.
Recommended
Great Great Great!
By: Megan
Reviewed on: 07 Nov 2014
Sandra was an EXCELLENT travel agent to work with! She was very informative during our decision making process, and spent a large amount of time on the phone (on hold!) for us in order to get special Disney deals in a timely manner. She also made sure that our hotel knew we were on our honeymoon, and once we got there, they upgraded us to a FANTASTIC suite in just the perfect location at the resort. We will be using Sandra again for our next trip!
Recommended
Routine trip worked as usual
By: Fred
Reviewed on: 14 Nov 2014
Uneventful trips are best. Reservations worked with no surprises.
Recommended
Fabulous vacation
By: Ray and C
Reviewed on: 19 Mar 2015
Sandra did another outstanding job for the third time, taking care of ALL the details for us for trip to South Africa with transfers, visas, hotels and scheduling flights. We are using her again for trip with 13 to Alaska. She provides all the options and keeps her pleasant smile and sense of humor as we make changes along the way. She is always prompt and polite. We love working with Sandra. Thanks so much. Ray and C
Recommended
Expert friendly service with awesome quality!!
By: Theresa48
Reviewed on: 04 Jan 2015
Sandra provided the very best service when organizing the trip for my daughter. She went above and beyond and would definitely use her in the near future. Would highly recommend her to anyone who needs a travel advisor!! Thanks so much for your expertise and incredible service. You made our holidays!!
Recommended
very patient
By: Arbylee
Reviewed on: 08 Feb 2015
Sandra was thorough and patient with us. The hotel and beach were great.
Recommended
great vacation
By: m&lhadfun
Reviewed on: 24 Feb 2015
Vacation details were handled perfectly. Except for catching a "bug" and spending time in bed, everything went perfectly.
Recommended
FL Trip
By: Fred
Reviewed on: 28 Feb 2015
No surprises. Everything went smoothly.
Recommended
Buena Ventura
By: dke
Reviewed on: 13 Mar 2015
Enjoyed our stay at the Buena Ventura. They have some excellent staff who really go out of their way to make your visit enjoyable. We enjoy the location and ability to get around. Drinks and menu have improved from previous years we stayed at the BV. Rooms could still use some updating. They have also expanded their entertainment on site. There was a great Cuban group one night!
Recommended
Very helpful and knowledgable!
By: Cookie45
Reviewed on: 30 Mar 2015
Sandra is a very helpful and knowledgable travel agent and goes over and above to make sure your trip goes smoothly!
Recommended
DC trip
By: Fred
Reviewed on: 03 Apr 2015
No surprises....good.
Recommended
Uneventful
By: Fred
Reviewed on: 19 Jun 2015
No surprises....just the way I like my travel!
Recommended
Another great trip
By: RayJ
Reviewed on: 19 Aug 2015
Sandra has helped us with several international and extended trips - China, England and now Alaska. What a great resource she has been. We've travelled extensively over the years but it's great to have a real pro on your side when planning and executing a trip. Highly recommend her for travel ideas and travel planning. Every details was in place with great follow up. Thanks Sandra
Recommended
Expert Friendly Service
By: Duke 1212
Reviewed on: 14 Aug 2015
Sandra was very informative and friendly. She made the process very smooth and made sure we had everything in place. She even made sure to follow up and ask how things went.
Recommended
Great time. Location was perfect.
By: j
Reviewed on: 24 Aug 2015
Sandra help immensely as I searched for a property to stay at while in TN. She found the cabin and gave me lots of tips on what to do. Thanks Sandra.
Recommended
Very helpful
By: Terminator21
Reviewed on: 03 Nov 2015
Went to the local travel agency to book a trip outside of the continental United States since I don't travel via plane a lot. My girlfriend and I knew where we wanted to go but need help booking flights and the hotel. Sandra was very helpful in finding a great location to stay and giving tips on where things were located in regards to our hotel.
Recommended
NYC
By: Fred
Reviewed on: 18 Nov 2015
No surprises, as usual. Excellent arrangements.
Recommended
Awesome!
By: D&J B
Reviewed on: 20 Feb 2016
We truly enjoyed our 8 night Caribeean cruise, organized by Sandra Ortler. The Navigator of the Seas, Royal Caribeean cruise line, was a very nice ship, and the staff was excellent!!!!! This was our fourth cruise, all on the same cruise line. We highly recommend Royal Caribeean and Sandra as an agent.
Recommended
very good service
By: carol
Reviewed on: 17 Aug 2016
organized our trip very well
Recommended
Had lots pof FUN
By: tina
Reviewed on: 21 Aug 2016
We went to Florida and was trying to book it our self and than I am like no. Lets go to KITTY(from racine) and book our trip. She found us a house for the same price for 1 room in the resort of Universal Studios. 6 people in 1 room? Not much fun. Than she booked our hotel for the rest of our trip. Didn't really have to do a thing! Thanks for helping me have the best first vacation ever! Next time we are going to fly though!
Recommended
I love you Sandra!
By: Nervous flyer
Reviewed on: 07 Sep 2016
Sandra was amazing and patient considering I had a list of what I did want, didn't want and open to discuss. Upon returning from our trip I knew she listened and my fears of cleanliness, size of resort, safety for my kids and allergies to name a few. Sandra rocked! She arranged our 8 day trip to a resort in Riveria Maya, Now Sapphire, with airfare and shuttles set so we knew what was going on. She listened carefully and "Got it" the way you want a hair dresser to understand your desired look. Sandra booked our dream vacation and that's exactly how my entire family felt as we boarded the plane to head home. It was a dream come true. Words cannot express how grateful we all are because of Sandra. I've told everyone I know about you and how I can't imagine what our trip would have been like had I been the planner! Sandra, the day I walked in your office you met a flustered gal and read me like a book. I'll be in soon because we need your help for next year!!!
Recommended
Miami Trip
By: Fred
Reviewed on: 28 Sep 2016
Professionally handled, as usual, including reschedules and cancellations for my wife.
Recommended
Sandra gets the job done
By: j
Reviewed on: 07 Oct 2016
She found the right place for our family
Recommended
Another smoothly planned international trip
By: RayJ
Reviewed on: 09 Nov 2016
Our recent trip to Ecuador and Peru via Globus went smoothly and comfortably. Sandra guided us through the planning phase and made sure everything was in order and all flights were booked with reasonable connections. We appreciate her knowledge and experience. This is the most recent of many international and family trips we've planned with Sandra's help. She's great.
Recommended
Plans well done
By: Fred
Reviewed on: 22 Nov 2016
Trip planning and reservations all handled well, as usual.
Recommended
Punta Cana 2017
By: Jeff
Reviewed on: 12 Feb 2017
Sandra is always a pleasure to work with. She listens to our requests and promptly replies with options.
Recommended
Travel arrangements
By: ram
Reviewed on: 17 Feb 2017
Sandra is probably the most reliable travel consultant I have ever engaged. She is available 24/7 if need be. She has a wealth of good ideas for international travel and this is a big asset since you do not want to have a bad experience in a distant land. She is not averse to do more digging to find more than couple of choices as related to boarding and lodging. I had followed her for the last 25 years, and counting. I can keep going, but I think this is sufficient.
Recommended
Germany
By: Fred
Reviewed on: 21 Feb 2017
As usual, in working with Sandra, travel was uneventful with no surprises. That's the best kind of travel when doing business.
Recommended
Trip
By: Dede
Reviewed on: 27 Mar 2017
I love working with Sandra!! I have booked about 8 different trips with her! Very easy to work with and very knowledgeable. Will continue to work with her exclusively.
Recommended
Fantastic trip!
By: Dede
Reviewed on: 27 Mar 2018
Sandra is great! She certainly goes out of her way to make sure we have a fun vacation!
Recommended
long time customer
By: Danielle
Reviewed on: 27 Apr 2018
Sandra knows our family and always does a great job of providing the best advice for wherever it is, that we choose to go!
Recommended
DC
By: Fred
Reviewed on: 13 Apr 2018
Easy, as usual.
Recommended
fine job
By: ya ya
Reviewed on: 24 Apr 2018
Sandra always does a great job for me wouldn't go anywhere else
Not Recommended
Do your own research
By: gjp
Reviewed on: 28 Apr 2017
We did a last minute all inclusive vacation Resort. Being last minute we went to Travel Market. We felt rushed as they have no late hours nor weekend hours and close at 5 pm. We both work and getting there early is not an option. She really knew not much of the area as it sounds like she was there only once. Apple vacations is now part of a "Time Share" for the Caribbean and it affected our vacation, we felt Sandra should have know and relay that to us when we booked. As did booking our excursion online with Sandra, we found out after the fact that she only knew what was written in the travel book and the book was not accurate.
Recommended
Disney Magic Cruise
By: Jen W
Reviewed on: 06 May 2017
It was a pleasure working with Sandra. She took care of all of my needs for my recent Southern Caribbean cruise on the Disney Magic. The whole trip was a wonderful experience.
Recommended
DC trip
By: Fred
Reviewed on: 13 May 2017
Easy. Sandra knows my preferences and works diligently to satisfy them.
Recommended
DC
By: Fred
Reviewed on: 14 Jun 2017
Easy and productive, as usual.
Recommended
Cornell
By: Fred
Reviewed on: 22 Jul 2017
As usual, well done with no surprises.
Recommended
Top Notch service
By: Christina
Reviewed on: 27 Aug 2017
Sandra is absolutely the best!! she's amazing at what she does she finds the best prices and the best deals and works with your budget. Customer service is top-notch.
Recommended
Reservations
By: Ram
Reviewed on: 07 Sep 2017
Fantastic very responsive, provides alternatives, responds with lowest cost, detail oriented, will go the extra mile..
Recommended
Traveler
By: Sandra
Reviewed on: 15 Sep 2017
Great She's the best
Recommended
Trip to Portland Oregon
By: Jayne
Reviewed on: 26 Sep 2017
I love working with Sandra. She has put together many trips for me and she always does a fabulous job. She listens to what I am looking for and gives me options. I contacted Sandra about a week before flying out to Portland because I was concerned about the air quality due to the forest fires. Sandra helped me understand my options for changing things. The air quality cleared up so we were able to go as planned, but I so appreciated her looking into options for us, just in case.
Recommended
Munich
By: PJS
Reviewed on: 23 Sep 2017
Sandra was wonderful.
Recommended
Great trip
By: GMSK
Reviewed on: 03 Oct 2017
Sandra answered our questions and concerns and offed quality advice to make sure the trip was a pleasant experience.
Recommended
Awesome Trip!
By: Mary
Reviewed on: 16 Oct 2017
Sandra is very organized and has wonderful suggestions because she is an adventure seeker too!
Recommended
CA
By: Fred
Reviewed on: 15 Oct 2017
As usual, no problems.
Recommended
october fall folage
By: dad
Reviewed on: 28 Oct 2017
She is very efficient and handled everything
Recommended
Last minute plans
By: TMO
Reviewed on: 18 Oct 2017
Last minute travel plans don't always work but Sandra came through for us. A spur of the moment idea to go to Albuquerque Balloon Fiesta worked out thanks to calls and details arranged by Sandra. Good time was had.
Recommended
New York
By: Fred
Reviewed on: 16 Nov 2017
She was tenacious in getting correct pickup instructions from uncooperative limo service.
Recommended
review
By: Dale
Reviewed on: 16 Feb 2018
always prompt knows her product explained all options available was a good transaction
Recommended
Trip
By: Jamaica
Reviewed on: 14 Feb 2018
She's very helpful. Confident going with her with all our travel plans.
Recommended
Palm Springs, CA
By: Fred
Reviewed on: 04 Mar 2018
As usual, no surprises. As usual, aisle seat in first class not in first row. Sandra's a pro.
Recommended
airline hotel and rental car
By: ram
Reviewed on: 09 Mar 2018
Sandra is one of the most dependent travel agent have worked with in the last 30 years. she gets the job done, always. She is very easy to work with.
Working with Sandra Ortler, you will have access to:
- An experienced travel guide whom you can rely on before, during, and after the trip
- Exclusive luxury resorts and properties
- Once in a lifetime experiences
Explore with the Best
Virtuoso Advisors are constantly pushing the boundaries in unique travel experiences.
Alliance programs are unique tailored experiences exclusive to travelers working with Virtuoso Travel Advisors.
learn more
Germany
Switzerland
Austria
Jamaica
Mexico
Bahamas
Costa Rica