Travel Specialties
Interests
Adventure
Family Travel
Food & Wine
Honeymoons
Spa Vacations
Destinations
United States - All
Ireland
United Kingdom
Bahamas
Czech Republic
Selling Travel Since
2013
My Background
Although new to the travel industry, I have always had a passion for studying and experiencing different cultures and destinations around the world. This was cultivated by my family hosting many international students during my childhood. Now as a mother myself of four children, I understand the value of encouraging my own family to discover the unique peoples and cultures of this world and all the hidden adventures that await them. I am a graduate of Texas A&M University and have spent 20 years in the education field with the last seven years specifically in admissions at an independent school. It is a true pleasure to begin this new phase in my career working in a profession which can enrich the unique experiences of various cultures and destinations to my clients.
Places I Have Traveled
Reviews and Recommendations for Nanci Cain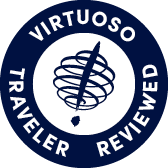 Virtuoso Verified Traveler
All reviews are from confirmed guests sharing exclusive insights
Sort reviews by
Recommended
Highky recommended
By: Oboegirl
Reviewed on: 19 Oct 2013
Wonderful, professional person. Knows her products. Easy to talk to and communicate with. End product is always great.
Recommended
Highly Recommended
By: LoriG
Reviewed on: 20 Nov 2013
This was my first time using Nanci Cain for travel arrangements - a business trip. I have been to NY many times but have not stayed at the Benjamin (which Nanci recommended and booked). We had a wonderful experience at the hotel and Nanci was able to negotiate a great rate with extras. We were upgraded upon our arrival! I am now using Nanci to plan a leisure trip to Europe. Very professional and responsive.
Recommended
Highly recommended
By: Buddy
Reviewed on: 18 Feb 2014
We have used Nancy twice recently and found the accommodations beyond our expectations in both cases. The rooms were spacious and well appointed. The amenities of the hotels were exceptional especially the restaurants and hotel personnel.  Very accommodating. 
Recommended
Highly recommended!
By: Kbm
Reviewed on: 17 Feb 2014
Nanci was awesome! TheHutton Hotel was perfect in every way!
Recommended
Great help with a great vacation!
By: cfurman
Reviewed on: 06 Mar 2014
Nancy recently helped me to plan a trip with a small number of my family to Maui for a vow renewal and winter vacation.She was extremely responsive to all of our inquiries and did a rock solid job of finding us great accommodations and recommendations on local vendors and activities et cetera. She had a great market knowledge and was very detail oriented, which was very helpful in planning the trip from quite a distance.  I would not hesitate to recommend Nancy and her team for any travel planning you might need – thanks very much Nancy everything went off without a hitch, well except for the getting hitched!   Cheers!
Recommended
Highly recommended.
By: FME
Reviewed on: 12 Mar 2014
Recommended
Silver Seas Cruise
By: Ann letton
Reviewed on: 07 Oct 2017
She was wonderful, expert on her advise and counsel. Always available for questions, even during Harvey.
Not Recommended
Hot & Cold - Not for 1st time cruisers
By: Mikaela
Reviewed on: 30 Nov 2017
Overall I would describe my experience with Nanci as stressful. Although her mistakes were followed up with some nice gestures I would have rather been treated like a priority from the beginning and at least until we were actually on the boat. At the beginning of my cruise planning I was impressed by Nanci's initial email that focused on identifying discounts and other opportunities for cruise perks. However, her initiative fizzled over time requiring me to take a more proactive role than one should when using an agent. A couple friends also later told me that their accounts were charged for other friends payments leaving a couple of them with an odd balance! It was cleared up before the trip but such a mistake shouldn't have happened in the first place.
Recommended
St. Lucia Vacation
By: Peter
Reviewed on: 06 Dec 2017
Nanci is skillful; customer-focused and made the entire the entire planning process and travel experience a pleasure. We've worked with Nanci previously in planning our vacations and, without a doubt, we can count on her to make the best recommendations based on our needs. Furthermore, she always goes that extra step to ensure that everything is effortless and uncomplicated from a client standpoint. I highly recommend Nanci! Peter
Recommended
Nanci Rocks!
By: Noel
Reviewed on: 18 Jan 2018
What can I say? We knew we wanted to go to Europe, but had absolutely no idea of what to do or how to do it. I called upon Nanci, who, I swear, keeps a magic wand in her desk drawer, and told her what we were thinking about in very general terms. After answering a few questions and getting a feel for what we were interested in (this was my husband's first trip and my first in over 40 years), she came up with the most wonderful itinerary for us! All our tours were either private or semi-private with "skip the line features" - well worth every penny when visiting Europe. She suggested things we would never have thought of - a cooking class in Rome, wine tasting in Tuscany, etc. Everything ran like clockwork - from our drivers getting us to and from airports and train stations, to letting us know where we had to be and when. When we had one small hiccup in Spain, Nanci was right on top of it and the matter was resolved immediately! The Axus app awesome as is Nanci - first rate!
Recommended
Christmas 2017 European Vacation
By: Brad
Reviewed on: 10 Jan 2018
Nanci was a pleasure to work with. She offered up excellent service and made suggestions for our itinerary that fit our plans and desires.
Recommended
Amazing Experience
By: Tami
Reviewed on: 25 Feb 2018
Nanci was beyond amazing to work with as our travel advisor. She truly went above and beyond. Nanci not only listened dutifully to our needs and customized our trip to our specifications but incorporated so many personal touches that made this experience like none other. She personally visited our home with travel documents, bags and a gift frame. The trip was a stunning success thanks to her intuition and execution. Moreover, Nanci came to the rescue and personally assisted my husband in the last minute obtaining of a passport for our baby. I don't know anyone else who would meet their client early in the morning at a downtown passport office to ensure the success of a family vacation! We are forever grateful to Nanci!!!! Thank you!!!
Recommended
Alaskan Trip
By: Susan
Reviewed on: 23 Jun 2017
Nanci was very helpful and planned my trip accordingly. She was responsive and answered my many questions in a timely manner, even late in the evening. I would and have recommended her to several friends and family.
Recommended
St Lucia Honeymoon!
By: Maddie
Reviewed on: 05 Jul 2017
Nanci was FANTASTIC. We told her what we had in mind and she planned the most wonderful honeymoon for us in St. Lucia! Sugar Beach was a dream, we couldn't have asked for anything better. Our room was upgraded when we arrived and we had the most wonderful experience from start to finish. Nanci was very responsive to our emails and questions, especially since this was our first time traveling abroad together without a group!! I would recommend her to anyone, no reservations. Thank you, Nanci!
Recommended
Japan
By: Julie
Reviewed on: 29 Jun 2017
Nanci was simply fabulous! She was attentive, thorough, and very helpful We will use her services again soon.
Recommended
Gogeous Ireland
By: kathi2342
Reviewed on: 14 Jul 2017
She was always on top of all the arrangements. The places she suggested were top notch and the areas beautiful. Great to work with and will use her services for future adventures.
Recommended
Best ever travel agent
By: Ann
Reviewed on: 24 Jul 2017
Working with Nanci was excellent. She was very attentive to all the details of our trip and checked in often to assure us that everything was going smoothly planning wise. I would recommend her to anyone scheduling any type of trip. She is knowledgeable, very personable, and a real joy to work with. She is already scouting out our next trip, can hardly wait!
Recommended
Advisor review
By: DmvSpence
Reviewed on: 05 Sep 2017
Awesome! Nanci helped fine-tune the details to create an itinerary that suited us perfectly!
Recommended
Impeccable Planning and Client Focus
By: Peter
Reviewed on: 15 Dec 2016
Nanci did a remarkably thorough job (again) of planning the perfect vacation for my wife and me. After asking us all the right questions and listening closely to what we were looking for, Nanci did her homework and recommended Jumby Bay, Antigua. Jumby Bay is a paradise in a luxurious and tranquil setting, along with the most beautiful beaches that you can imagine. To top it off, the employees at the resort are focused on exceeding every expectation for each guest. Nanci's impeccable planning and attention to detail made the entire travel experience an extraordinary one. Over the years, I have worked with a number of travel advisors and planners; however, Nanci is the best by far.
Recommended
Very timely responses
By: Alejandra
Reviewed on: 21 Jan 2017
Through email, and calls Nanci was very professional and timely in scheduling our trip to whistler. Very very satisfied
Recommended
Travel Agent Review
By: Andrea
Reviewed on: 22 Apr 2017
Working with Nanci has been a pleasure! We have worked with other travel agents in the past, and no one has put forth more effort to make sure our family had a trip to remember! She adds personal touches which added to our experience. We will definitely use Nanci again when planning family vacations. She spares no expense for her clients.
Recommended
Maui and Kauai Honeymoon
By: Alicia and Marty
Reviewed on: 24 Apr 2017
Nanci was awesome. She was very thorough and always available to answer any of our questions while planning our vacation. Our honeymoon could not have been any better. All the activities Nanci helped us plan and the resorts she booked us in were top notch. We had the best time in paradise, thanks to Nanci!
Recommended
Another Great Trip To Italy
By: Joe Davis
Reviewed on: 08 May 2017
Nanci once again knocked it out of the park! Our trip to Italy (Bologna, Florence, Como and Milan) was wonderful. The hotels were all lovely. But the highlight of the trip was the private 6 hr boat tour of Lake Como that she arranged. We were also grateful for the ground transportation service that she arranged (airport to hotel, hotel to train station, train station to Como). Each time there was a driver waiting with a sign - it made for very easy movement. We look forward to having Nanci plan our next trip!
Recommended
Great Trip to Tuscany
By: Becky
Reviewed on: 16 May 2017
Nanci put together a great trip to Tuscany. It was full of culture and fun. The cooking class in Bologna and the boat tour of Lake Como were highlights for me.
Recommended
Expert friendly service
By: Will
Reviewed on: 31 May 2016
Nanci Cain found the perfect accommodations for me for a recent business trip to Orlando. Everything went smoothly and as expected.
Recommended
Excellent help for a last minute overseas trip!
By: TinLizzie
Reviewed on: 01 Jul 2016
We are very appreciative of Nanci's very responsive, professional, and knowledgable assistance for a last minute trip (just a little over a week's notice) to Paris. She was very helpful with our hotel arrangements, and scheduling our tours which were excellent. We had some specific requests which she was able to fulfill without difficulty. She was able to make changes to our schedule when we had some last minute adjustments. Nanci was very prompt and friendly responding to our many questions and requests. We had a fantastic trip and would highly recommend Nanci to coordinate a vacation trip.
Recommended
Fantastic Service!
By: Clare21
Reviewed on: 24 Jun 2016
Had a fantastic honeymoon in Ireland planned by Nanci! Everything was spot on from the places she recommend we stay to the tours she helped set up. We will definitely be using her again for our next trip!
Recommended
Great expertise, well connected and friendly!
By: Peter
Reviewed on: 21 Jun 2016
Nanci Cain is the consummate professional. I had a great experience on my birthday visit to Las Vegas. As a result of Nanci's coordination and attention to detail with the Bellagio Hotel, it was an awesome vacation for my sons and me. I highly recommend Nanci; she's the best!
Recommended
Expert friendly advice!
By: Larry
Reviewed on: 15 Jul 2016
Nanci was extremely helpful and full of great ideas and contacts. She made a good trip a great trip! Thank you.
Recommended
Great Service; would definietly use again!
By: Sarah O.
Reviewed on: 28 Nov 2016
Having never used a travel agent before, I was a little skeptical. After using Nanci, she has completely won me over and I will never travel without her! She made the planning very easy, answered all my questions before the trip and had all our paperwork to us well before our vacation. Upon the arrival of our first hotel, Nanci had sent us a bottle of rose and the sweetest note! The hotel had a little mix up with our breakfast package and Nanci settled everything up for us and when we checked out there were no problems on our bill. Along with the great prices and little extras you get when working with Nanci, she is just a joy to work with and really goes the extra mile to make you feel special!
Recommended
Excellent help
By: Nolafan
Reviewed on: 26 Sep 2015
Nanci did an excellent job of coordinating my trip to Las Vegas and the rooms at the Bellagio. I would highly recommend her to anyone looking to travel upscale.
Recommended
Excellent service!
By: JG
Reviewed on: 26 Oct 2015
Excellent service by Nanci!
Recommended
Our trip could not have been better!
By: Gladys
Reviewed on: 26 Feb 2016
Nanci Cain was absolutely wonderful in planning our trip. Everything went smoothly and we did not have any problems. She got us so many free things, that when we checked out, I was amazed at how much we saved on our rooms. That was fantastic. And the staff treated us like royalty. We had simply a most marvelous time! I will be going back to her the next time I travel, you can bet on that.
Recommended
Flawless trip to St. Barth's
By: houstonfoodie
Reviewed on: 10 Mar 2016
Nanci's execution of our trip to St. Barth's was flawless. As my wife says, "she is the bomb". Every detail was thought through entirely. We travel with our infant and nanny, so there are many "t's" to cross and "I's" dotted. We look forward to working with Nanci on every trip we plan from here forward, and we travel extensively.
Recommended
Helpful and Caring
By: Emily13
Reviewed on: 15 Apr 2016
Nanci did an amazing job on our trip! I have traveled quite a few places and this was the first time I had someone else plan the trip for me. It was definitely nice for a change. It was easy to get where we were going (especially when there was little to no English). Private pickups were arranged when necessary. All the hotels were great and the traditional Japanese hotel Nanci picked was beyond amazing (personal hot spring in your room), wish we had stayed longer! I would absolutely recommend Nanci to anyone wanting a travel agent. She did everything for us and made the trip a blast!
Recommended
What a fantastic experience
By: Kathi327
Reviewed on: 08 Apr 2016
The trip was fantastic from the moment we arrived at the airport. Nanci is always on top of every detail and anticipates every need. Plan on using her for all of my travel needs. This is my second cruise she arranged and both were wonderful.
Recommended
A wonderful experiencd
By: Gramlyn
Reviewed on: 14 Dec 2014
We had a great time. Nanci gave us wonderful service. She answered all of my endless questions, and if she wasn't sure about something, she said so and found the information. We could not.have asked for better attention and service. I am recommending her to my friends and family
Recommended
Nanci was superior! Nanci is my top recommendation as a travel advisor.
By: Larry
Reviewed on: 17 Dec 2014
CSB Travel makes it happen for the inexperienced travelers. There was not a glitch to the schedule. We were expected and anticipated at every hotel, by every tour guide, and with every transportation arrangement. I rate your company with 6 stars and upward. Certainly with Nanci Cain and I suspect with other CSB travel consultants, CSB comes as a gift to any client-traveler. Thank you for making it all happen for us. Larry
Recommended
Professional and Expedient Service
By: Bill
Reviewed on: 14 Apr 2015
Outstanding, professional, and therefore worry-free service.
Recommended
Highly Recommended Advisor!
By: H7
Reviewed on: 01 Apr 2015
We had an amazing spring break in Turks and Caicos!! Nanci was able to narrow down some options for me that would be a good fit for our family of 7! We stayed at the Regent Palm, had a room downstairs by the pool which was key for me with a napping baby. I could still enjoy the pool and hang out with the other kids as he napped. The resort was a great fit! The beaches and snorkeling were amazing!
Recommended
friendly, effecient, thorough and knows her stuff!
By: HLZ
Reviewed on: 01 May 2015
Nancy was very friendly and her services were carried out very professionally. She compared /contrasted different tours to our chosen destination for us, making it easier for us to see the similarities and differences between the companies thereby allowing us to make our decision more easily . When our plane was delayed over 3 hours and we were concerned about missing our airport transfer, she took care of all the details and notification of the company meeting us so we didn't have to worry. She took all of the stress away so we could just relax and have a good time! I would highly recommend her as a travel agent.
Recommended
Fantastic Trip Fantastic Travel Agent
By: Andrea
Reviewed on: 13 May 2015
This was the third trip Nanci helped plan for my husband and I, and it was fantastic. We were having difficulties choosing the right resort in the Cancun area and Nanci was very patient with us. We even changed the resort at the last minute and it was the right decision. She now knows what we like and is fantastic at recommending the appropriate places for us to stay. Will definitely use her again and recommend anyone who wants the extras and professional advise that only a travel agent can give you to use Nanci!
Recommended
Great suggestion and amenities
By: John
Reviewed on: 11 Aug 2014
The Hutton was a great choice for a leisure trip to Nashville and the Virtuoso price and amenities made it very reasonable.
Recommended
Efficient Friendly Service
By: Andrea
Reviewed on: 26 Sep 2014
Nanci planned our trip to Asheville and Highlands North Carolian. She was very detailed oriented and listened to our needs and what type of vacation she wanted. Her suggestion to stay at the Inn on Biltmore Estates, was highly appreciated after seeing some of the other places in Asheville. Would highly recommend using Nanci as your travel advisor!
Recommended
Excellent Experience!
By: JDavis
Reviewed on: 21 May 2014
Nanci did a fabulous job planning our special anniversary trip to Italy.  The hotels she picked out were perfect.  And the highlight of our trip was the "Best of Tuscany" group tour that she arranged for our day in Florence.  Nanci did a particularly great job on a short timeframe, as I didn't reach out to her until about 3 weeks before the trip.  So I really appreciated how hard she worked to pull it together.  I was also very pleased with the travel packet she prepared for me with all of the tickets/vouchers, and clear instructions on exactly when and where to be on which day, and with which vouchers.  I look forward to using Nanci again in the future, and will surely recommend her to my friends.
Recommended
Another Amazing Trip to Italy!
By: JoeCindy
Reviewed on: 03 Nov 2014
For the second time this year Nanci helped us arrange an amazing trip to Italy - this time to the Amalfi Coast! As the first time, the hotels, ground transportation and tours were excellent. The particular night we needed in Rome was difficult to book as many hotels were full. But Nanci found a wonderful boutique hotel in the heart of the city, near the Spanish Steps, that proved to be our greatest surprise of the trip. Crossing Condotti's Jr Suite was wonderful - with a quiet, homely feel. We never would have known that we were just steps away from the bustle of the city. The suite had a separate kitchenette area, complete with an amazing Nespresso machine, fully stocked refrigerator, and a wonderful bottle of Chianti upon arrival. We would have never found this gem of a hotel if not for Nanci's knowledge and connection to the city. Nanci also arranged for a tour of Pompeii, which was wonderful. She recommended a tour with a second stop at Herculeum, which was amazing.
Recommended
Great Trip Advisor
By: H7
Reviewed on: 01 Apr 2015
We loved having Nanci help us with our trip to Costa Rica. She made sure we received the best rates and upgrades! We have 5 children that had a great time at the beaches to zip lining and a jungle tour! She is always available and answered all the questions I had about the resort and activities. We look forward to visiting Costa Rica again!
Recommended
Wonderful Trip - Lots of Extras
By: Bob777
Reviewed on: 24 Oct 2014
The trip Nanci planed was wonderful. She was able to arrange a wonderful room, at a premium level, with lots of extras (Spa passes, Free Breakfast, Credit towards resort purchases, etc.) at a price far below what I could have obtained for lower-tier room had I made the arrangements myself or used one of the on-line booking sites. She made the trip planning/payment easy, efficient and enjoyable. I strongly recommend that you check with Nanci before your next trip and see what wonderful things she can do for you.
Recommended
Expert Advice
By: John82
Reviewed on: 27 Oct 2014
Nanci Cain took great care of our Vegas group, despite the fact that it was like herding cats at times. She was able to get great rates and amenities at Aria and the entire trip was seamless. Nanci is great to work with and she provides a lot of extra information and personal service that you don't get from a website. Will definitely use her again.
Recommended
Thoughtful & thorough
By: 1972olds
Reviewed on: 23 Mar 2014
Nanci is totally invested on the success of her clients' travel. Conscientious in understanding the client's issues and careful in researching the options, Nanci is a natural for what she does. You're in good hands with N Csin. 
Recommended
Highly recommended!
By: Andra
Reviewed on: 28 Mar 2014
Nanci is both professional and accommodating. We just returned from a spring break trip she organized for us at Universal and Disney. This was a trip with teenagers and she made sure we had everything from fast passes to transfers from the various parks. When initially looking at all the options I was overwhelmed, but bringing Nanci in quickly alleviated the stress. The trip went smoothly and we all had a great time. I am now working with Nanci on planning a family summer trip to Europe. I know we are in good hands and look forward to working with Nanci on many future trips to come!
Recommended
Highly Recommend
By: Christie
Reviewed on: 03 Apr 2014
I will certainly use Nanci again to book a holiday.  This was only a quick trip to dive and snorkel in Indonesia and Nanci went out of her way to make sure everything was perfect.  She arranged our transfers, which can sometimes be difficult to do in Indonesia, and made sure we were taken care of from the airport to the hotel and back.  Once we arrived, the hotel had already upgraded our rooms on Nanci's request.  A lovely experience all in all and it was very easy to work with Nanci.  
Recommended
highly recommend
By: Kathi
Reviewed on: 01 Jun 2014
she found me a bungalow at the Fairmont hotel on memorial day weekend, which is no easy task.  She talked directly to the hotel and I was treated very nicely from the time I entered the hotel.I received a small basket of fruit and she even requested a small refrigerator for my medicines.Her attitude on the phone was friendly and efficient.
Recommended
Friendly, Helpful and Efficient
By: Chris 66
Reviewed on: 14 Aug 2014
Nanci helped us plan our spur of the moment trip. She was quick with emails, found us a great place to stay and on top of it all, even though we gave her only a few days to plan it! Will definitely work with her again.
Working with Nanci Cain, you will have access to:
- An experienced travel guide whom you can rely on before, during, and after the trip
- Exclusive luxury resorts and properties
- Once in a lifetime experiences
Explore with the Best
Virtuoso Advisors are constantly pushing the boundaries in unique travel experiences.
Alliance programs are unique tailored experiences exclusive to travelers working with Virtuoso Travel Advisors.
learn more
United States - All
Ireland
United Kingdom
Bahamas
Czech Republic
El Salvador
France
Germany
Italy
Switzerland
Austria
Mexico