Heidi Nanigian
Santa Ana, CA United States
Travel Specialties
Interests
Beach & Sun
Family Travel
Honeymoons
Independent Tours
Ocean Cruising
Destinations
United States - All
Canada
United Kingdom
France
Italy
Selling Travel Since
2009
My Background
My name is Heidi Nanigian. I am energetic about traveling & helping people create memorable vacations. I've workedfor Disney Travel, AAA and LOVE working for World Travel Bureau. Ispecialize in Hawaii, Alaska, Europe, Mexico, Caribbean, Tahiti & cruises.My hours are not 9-5. I'm available anytime you need assistance from the planning, during your trip toafter you return.
I'ma graduate of The Disney Academy, Celebrity 5-Star Academy, and a destination specialist with TheAlaskan Tourism board, the Hawaiian Tourism board & The Vancouver BC Tourism Board. I have been a top producer for Pleasant Holidays in both 2014 & 2017.
In 2015 I traveled to the Pacific Northwest to Seattle. I stayed at The lovely Sheraton, went to Pike Market, saw the gum wall LOL,The Space Needle, Chihuly gardens and Safeco baseball stadium. I also traveled to Spain where I stayed at The Ritz in Madrid, visited the Prado museum, Gran via and Puerta del Sol. From there I went to Barcelona where I stayed at The Arts Hotel across from the beach,visited the La Sagrada Familia, The Gothic quarter, Las Ramblas, Catalunya andmuch more. I am personable, always available and knowledgeable about traveling.In my free time I enjoy travelling, training for marathons, watching the Angels win, & scrapbooking my vacations.
Places I Have Traveled
Reviews and Recommendations for Heidi Nanigian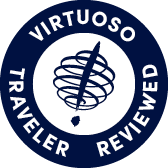 Virtuoso Verified Traveler
All reviews are from confirmed guests sharing exclusive insights
Sort reviews by
Recommended
World's Best Travel Agent
By: Thor
Reviewed on: 01 Dec 2013
My wife and I recently returned from a 3-1/2 week trip to Paris and various cities in Italy all arranged by Heidi. She was very, very patient in setting everything up for us, making sure we had the perfect hotels in the perfect locations and made all the arrangements for us regarding train travel between cities and helping make our airfare arrangements. I would definitely use Heidi again for our next vacation.
Recommended
Cabo Wabo
By: Not provided
Reviewed on: 27 Nov 2013
Heidi once again planned a great trip for our group. I would recommend for all your travel needs.
Recommended
Holiday Time Travel Arrangements
By: Colby Young
Reviewed on: 22 Sep 2014
Heidi helped myself and my friends book a trip to Atlanta during a busy holiday travel time and was able to beat the quote that Hilton themselves gave us. Not only that but the room we got was upgraded to have an extra pull out couch to accomodate everyone way more comfortably! She checked in with me when I landed in Atlanta and right before I checked in to my hotel, and during our stay. First class service I will always recommend!
Recommended
Highly Recommend
By: Blue
Reviewed on: 25 Nov 2013
Thanks Hydie!! Tina And I had a awesome time. We rate the hotel as a five star. Will be booking rooms for March for Louisville Kentucky. Looking forward to doing business with you again soon!!!!! Billy and Tina
Recommended
Louisville Kentucky
By: Colby Young
Reviewed on: 22 Sep 2014
Louisville Kentucky was awesome! There was so much we were able to do there simply because of the location we were accommodated at. I usually have to work with a certain budget when traveling and Heidi always can deliver the best of the best for what we can afford. It just so happens this hotel was located right in the middle of downtown Louisville and around all the amazing southern style bars and restaurants. Check her out before looking anywhere else, she always beats Expedia and all those other computer "bargain" sites that never save you money.
Recommended
The Best
By: Dale
Reviewed on: 21 Mar 2014
Heidi, has been so helpful with all of my travel plans. I have a tendency to forget about setting up accommodations, and she will send me reminders. What more could you ask for? 
Recommended
Highly Recomended
By: Carol
Reviewed on: 26 Mar 2014
Recommended
Highly Recommended!
By: Juicypots
Reviewed on: 09 Apr 2014
What a sweetie! Found me a hotel during a convention weekend when everything was sold out!
Recommended
Top Notch
By: Maiden2
Reviewed on: 22 Apr 2014
This was a positive experience for first timers at river cruising.  Regardless of the glitches, Heidi and UniWorld were most accommodating, starting with being on top of a Lufthansa strike!  The 60+ passengers all remarked that the crew of the Isabella and the passengers were the best they had ever traveled with.Kudos to all!
Recommended
Outstanding!
By: jax284@socal.rr.com
Reviewed on: 09 May 2014
Recommended
Southern California Staycation
By: Colby Young
Reviewed on: 22 Sep 2014
Heidi is definitely my go to travel agent. So when I needed to book a room a couple hours from where I live she was able to get us an amazing room at the Hilton that exceeded our expectations and didn't break the bank. Top notch service as always! Highly recommend her for all trip planning!
Recommended
Enjoyed my stay!
By: Kassi 529
Reviewed on: 01 Jul 2015
Yes it was a very clean room, Everything Heidi provided was Awesome thank you.  It was a disappointment they were do construction on the entrance and the pool was closed on Sunday and Monday,  due to construction also.  Their entrance had no place to have cocktail  like I tought it would, just not a becoming or inviting to meAnd to be staying there as a guest Parking was $36.00 Crazy!But Heidi took good care of me:)Thank you Kathryn Coburn 
Recommended
Scottish Ancestry
By: Big John
Reviewed on: 05 Aug 2014
I began not knowing exactly what I needed in this journey. Heidi helped me as much as possible throughout the process. In the end, she was a vital key that made it possible to celebrate the 700th Anniversary of the Battle of Bannockburn in Scotland with many from around the world.
Recommended
Highly recommended
By: AmbsL
Reviewed on: 22 Jul 2014
I reached out to Heidi to help plan a trip to Hawaii for my kids and I back in April. She was quick to give me many options that would not only suit me, but my kids as well. I ultimately went with the Hilton Hawaiian Village that Heidi herself recommended . It was amazing and had everything we needed and more. Heidi also sent suggestions for activities and was available if I had any questions or if I needed  help. I really enjoyed working with Heidi and would refer her to my friends and family planning a trip. Thank you Heidi, for helping me plan an unforgettable family vacation!
Recommended
Super helpful and friendly
By: Jeff B
Reviewed on: 11 Aug 2014
Heidi was very easy to work with, super friendly, and booked a great trip for me. I would definitely recommend her and book a trip through her again. Everything went smoothly with no issues at all.
Recommended
Heidi is Awesome!
By: michi
Reviewed on: 17 Aug 2014
Heidi put together an absolutely wonderful Hawaiian vacation for my daughter and I. She found everything I was looking for in a hotel. Ocean views with snacks all day included in the package as well as a happy hour every evening for free! Heidi also knew a lot of fun activities to try while we were there and pre-booked everything. Her prices were great, I happened to see what a few others paid for the same excursions. I also appreciated how quickly she put it all together. Looking forward to the next vacation she helps plan for me! Thanks again :)
Recommended
Fast and exceptional service!!
By: Twinhickey
Reviewed on: 21 Aug 2014
I have only used a travel agent once and was not impressed. I was charged a pretty hefty fee for just booking a hotel so when I was encouraged to go through Heidi I was apprehensive at first. Needless to say, I was so impressed!! She met EVERY single one of our needs and found us amazing rates. Plus, during our trip she'd check in to see if we needed anything g. She was amazing!! I will never plan a trip on my own again. I will ALWAYS call or email Heidi first and recommend her to my friends and family.
Recommended
Highly Recommended
By: MSinger
Reviewed on: 24 Sep 2014
Had a wonderful stay at Turtle Bay earlier this month. Our travel agent, Heidi Nanigian at World Travel in Santa Ana, California had perfectly arranged every detail for our relaxing time on the north shore of Oahu. We can't say enough good things about Heidi and about Turtle Bay. The Turtle Bay resort is gorgeous and the staff is terrific. Book this hotel - you won't be sorry!!
Recommended
Hassle free
By: Choppiestime
Reviewed on: 21 Sep 2014
Heidi planned our trip to Rome. Everything went smoothly. We were met by someone at the Rome airport who walked us to the correct shuttle and handled everything, which was an enormous relief. Excursions were fun and educational. Hotel was centrally located and lovely. Heidi was always available to us by text or email. I'll use her again.
Recommended
Best Trip Planner Around
By: Colby Young
Reviewed on: 22 Sep 2014
I've been using Heidi Nanigians services for going on almost two years now for my business travel. What I do requires a lot of back and forth with my colleagues on a daily basis which alters my plans for my trips. Heidi always is there when I need to make changes to the amount of people going with me, without hesitation she is there with friendliness and professionalism to make sure we are accommodated to the best of her ability. The rates she quotes and delivers are always better than anything I can find elsewhere. I'll continue to use her services as long as I travel! Thanks Heidi!
Recommended
WONDERFUL AGENT
By: Pam
Reviewed on: 03 Mar 2015
Heidi help me arrange a very special trip for myself and members of my family to New Orleans in Sept 2014 (yes this is late and I am sorry but want you to know how I feel). I had many request for this trip and she make all come true and with in my price line. She made sure to check with me before and after to see if she could help me with any other thing for the trip. I will always use her when I need to travel.
Recommended
Professional and personal
By: MikeW
Reviewed on: 15 Oct 2014
Heidi has handled a number of trips for me and she has always been a true professional travel consultant and very personable. She has handled the big tasks as well as the small detailed tasks with ease and has kept me well informed of all of my travel options. She even looks for ways to save me money in places I had never considered. I highly recommend using her as your own travel consultant! Like me, you will not be disappointed!!!
Recommended
Cruising made simple!
By: Nicmar25
Reviewed on: 23 Oct 2014
We loved every minute of our Disney cruise on the Disney Wonder! Thank you Heidi for making the planning part so easy!!
Recommended
Hawaii
By: Nancy C
Reviewed on: 25 Oct 2014
Heidi did a great job planning our flights to and from Hawaii as well as inter-island flights. We were really impressed with the Hawaiian airline inter - island flight between The big island and Maui. The jets were new and felt like a private jet. We highly recommend Lava Lava. Beach Club restaurant in Waiakola Bay which sits between Hilton and Marriott resorts right on the water. The food was delicious and the sunset amazing. We also recommend Tropics bar at the golf course. $2 happy hour sliders, fish tacos and drinks. In Maui we stayed in Ka'anapalli Beach club and enjoyed food at Java Jazz, an eclectic coffee house, Fleetwood on Front Street and for a special night out we treated ourselves to the plantation House Restaurant in Kapalua. The beaches north of Kona are amazing and the Faair Wind Snorkeling on Hula Kai south of Kona was fantastic. Crew was amazing and very helpful. All in all we highly recommend a trip to the Hawaiian Islands. Heidi can fix you up.
Recommended
Awesome Service
By: Ashvan18
Reviewed on: 19 Nov 2014
Heidi was great with planning our honeymoon, She provided us with lots of different options for our budget. We decided on a cruise, thanks to Heidi. She was so helpful during the whole process. Anytime we had a question or wanted to make a change she was very quick at responding and very helpful. She explained everything to us and even helped us set up a honeymoon registry so people could contact her and buy things for us on our trip. I would definitely book with Heidi again. She is great person to help you with all the planning that goes into a vacation!
Recommended
wonderful........
By: Teddy Bear
Reviewed on: 21 Nov 2014
sweet, very helpful, helped with everything I needed. I got on the plane and for once I enjoyed my trip like everyone else....have told others to book with her and for sure I will again soon... thank you so much for taking the time and effort to get everything just right for us....... can't wait for another trip.
Recommended
Always an EXCELLANT experience!!
By: Tanya3510
Reviewed on: 06 Dec 2014
Thank you for taking care of each and every little detail for us! Stress free planning made for a stress free vacation. Thank you Heidi!!
Recommended
The best of the best
By: Jacqueline 21
Reviewed on: 03 Jan 2015
The best service and the best trip ever. Heidi made everything perfect for us.
Recommended
best travel agent ... recommend to all
By: Pam
Reviewed on: 03 Mar 2015
Heidi, is great to work with, she is quick on getting things put together and always great places and prices. She follow up and make sure everything is going great. I can not express how much I love that I have found her and will recommend her to all I know, along with come back for my future travels
Recommended
She was the best!!!
By: Erica81
Reviewed on: 20 Mar 2015
She was awesome at booking our hotel
Recommended
Wonderful :)
By: R&D
Reviewed on: 25 Mar 2015
Heidi is amazing, she planned our honeymoon to perfection :) . She was very understanding about our budget, and she was able to provide us with reasonable options for Bahamas. Overall, our trip and Heidi's services are incredible. Heidi you Rock !
Recommended
exceptional service
By: isela;)
Reviewed on: 28 May 2015
I highly recommend Heidi for.all your travel needs. She went above and beyond expectations. I am a control freak so it was a Cool to let her take charge. Thanks for everything Heidi! My husband loved his birthday surprise!! Can't wait till our next trip.
Recommended
Heidi saved us!
By: Twinhickey
Reviewed on: 31 May 2015
Heidi got us a fabulous rate at a close by Disney hotel and we loved our amenities. The second night into our stay our son got sick and my daughter had to perform and could not get sick. We tried to get another room in our hotel but it was completely sold out!! Heidi to the rescue! She found us a room right next door to our original hotel and it was $40 cheaper! Thank you so much for everything!!!
Recommended
Multi trip itinerary
By: Nash
Reviewed on: 24 Jun 2015
My trip had several destinations which required flights to and from different cities. I was able to get a great deal on these flights. Had several problems with my flights because of the airlines and my travel agent, Heidi, answered my stressed out calls and spent several hours getting the problems fixed.
Recommended
Amazing and helpfuk service
By: Reissee
Reviewed on: 22 Jul 2015
Heidi always does an exceptional job for us!!! She always finds us better deals than what we find online! She's also very personable and makes sure to follow up on us before and after our vacations :)
Recommended
Fabulous experience!
By: Tanya
Reviewed on: 20 Jul 2015
Any time I've needed a quick get-away, Heidi is the one I turn to. She takes great care to consider all of our needs. Thanks so much for always making sure it's all we need/expect.
Recommended
VERY PLEASANT TO WORK WITH
By: FOSHEAD
Reviewed on: 04 Aug 2015
Heidi was a pleasure to work with, she took care of all our needs. Heidi answered all our questions, promptly. Even when I had an issue with Hertz the while we were on vacation, she took charge and handled everything. Her attitude was wonderful. I would recommend Heidi and World Travel to friends and family.
Recommended
EXPERT FRIENDLY SERVICE
By: HUNTINGTON BEACH HK
Reviewed on: 29 Jul 2015
Heidi was very friendly and easy to work with. Made all planning on time and fast. great service
Recommended
Continued Amazement!
By: Thor
Reviewed on: 21 Aug 2015
Our travel agent, Heidi Nanigian, continues to amaze us with her expert skills. We have used Heidi in the past to plan amazing vacations, so it was a "no-brainer" when we planned our most recent trip to Sicily. Heidi helped pick the locations, and not only did she remember we like small boutique hotels and apartments, she gave us plenty to choose from. As an added bonus, she even helped plan and book our train travel from city to city through-out Sicilia. We would definitely use her again, Ciao!
Recommended
Great trip
By: Joy
Reviewed on: 10 Aug 2015
Heidi helped me book and plan a short trip to Disneyworld-hotel and park tickets. Great communication and provided extra valuable information
Recommended
Outstanding Customer Service
By: BariMom
Reviewed on: 20 Aug 2015
Heidi provided outstanding customer service every step of the way! As first time travelers to California, we had many questions which she always answered in a timely fashion. Even when she was on vacation, she had back up in place, and we never felt worried about support. She is also super friendly and very patient!
Recommended
Quick, friendly service!
By: Twinhickey
Reviewed on: 27 Sep 2015
We have used Heidi several times to help plan our vacations. Each time, we have been so happy. She finds us exactly what we are looking for and so quickly! I recommend Heidi to all of my friends who need help planning their vacations.
Recommended
Heidi is the BEST!!!!!
By: Felix
Reviewed on: 28 Sep 2015
I have booked trips 3 times with Heidi and every time I do I remember why. She goes above and beyond for me. There was one instance when I had to cancel, uncancel and cancel again, through out all that fiasco she was exceptional. This trip I went to Vegas and had 5 people bail on me the week of and she jumped through hoops to get me a smaller room. She is the reason why I won't book with anyone else. THANK YOU HEIDI!!!!! YOU'RE AWESOME!!!!!
Recommended
She's amazing!
By: Mitortilla81
Reviewed on: 29 Sep 2015
Heidi was a huge help in helping us book our vacation, I will definitely go through her for my next one.
Not Recommended
Worst experience ever
By: NeverAgain100
Reviewed on: 26 Nov 2015
The last two experiences with Heidi have been absolute nightmares! I would never reccomend her "services" to anyone. When she knows she is wrong she gets short and rude, even when it is her mistake!! She screwed up our honeymoon hotel dates leaving us for a night on my father in laws couch... Yes on our HONEYMOON! And then booked a babymoon trip that my poor wife was trying to surprise me with that turned out to be "non refundable" and also NON REDEEMABLE due to the fact that my PREGNANT wife was too far along in her pregnancy with our first child! Heidi tried to defend her lack of knowledge about her own industry by saying the rules for the cruise had recently changed.... Come to find out that was also a lie! Surprise surprise. We are disputing the charges with our credit card and plan to still get our full refund despite Heidi assuring us that our only option was to use that money toward a future trip when our unborn child would be at least 6 months old... Are you kidding me!?
Recommended
Hotel Stay
By: Gabe
Reviewed on: 11 Dec 2015
Heidi booked a hotel room for my wife and I. She was able to get a lower price as compared to the hotel website. No issues on check in and Heidi confirmed we had our voucher ready for check in.
Recommended
Personal Touch and Fast Booking!
By: MeganDear
Reviewed on: 14 Dec 2015
Heidi was great - I didn't give her a lot of notice, and she was able to meet my budget constraints while booking me a lovely hotel and flights. I'd recommend her to anyone, and I've started using her to book everything travel related, even for short stays.
Recommended
Flexible and adaptable professional
By: Johnson family
Reviewed on: 05 Jan 2016
Heidi was very adaptable to our vacation requests. She was able to stay in the price range we budgeted. We asked for a last minute add on and Heidi was knowledgeable to know where to go and was able to book us immediately. She followed up with us before and after which means she valued our business. The hotels and excursions were on point to make our 15 year anniversary trip memorable and special. I would use her expertise for our next vacation.
Recommended
Perfect Trip from a Perfect Travel Agent
By: Elle
Reviewed on: 22 Feb 2016
Heidi is the best! We had a fantastic trip and all her recommendations were on point. Looking forward to booking our next adventure with her!
Recommended
Hideaway at Royalton, Playa del Carmen
By: Jared
Reviewed on: 25 Feb 2016
Nice and relaxing trip -- Everything you'd expect from an all-inclusive vacation. Planning the trip with Heidi's assistance was great and worry-free. It was our first trip to a resort of this style, which is very different than we're used to traveling. But, it was extremely nice having all services right at your fingertips!
Recommended
Amazing Service!
By: Seth8675
Reviewed on: 02 Apr 2016
Heidi was awesome! I would definitely go with her again. All questions were answered and her suggestions were great!!
Recommended
1st Time Alaska Cruise
By: Mikki
Reviewed on: 17 Mar 2016
I found Heidi to be such a lovely person to work with, so attentive to detail and pleasant. Thanks to her, I was able to introduce my granddaughter to her first cruise. Although my granddaughter was coming from South Dakota and I live in Los Angeles, plus we were meeting up with several other people on the cruise, Heidi made sure everything went like clockwork. She has patience above and beyond. As a result of my experience with this trip, a friend and I have entrusted Heidi with the next trip coming up in February 2017 to Dubai and on a Celebrity cruise to Asia. I know we're in good hands with Heidi, in fact I've recommended her to friends.
Recommended
Beyond helpful
By: Shay
Reviewed on: 23 Apr 2016
Heidi is a wonderful lady that went out her way to make sure that my family and I were well taken care of from the car to the hotel! She's amazing! I have never used a travel agent before & I'm soooo happy that we have her on our side, just speechless!
Recommended
Expert friendly service
By: Deanna007
Reviewed on: 16 May 2016
Heidi is a pleasure to work with. Her expert friendly service goes above and beyond each and every time. She's a pleasure to work with displays a lot of attention to details and a good listener and is always respectful to her customer. I would highly recommend her and I did so on my last trip. I rate Heidi as a highly effective professional with a great sense of humor who always delivers.
Recommended
awesome
By: lindsay
Reviewed on: 21 May 2016
We enjoyed our experience the cruise...Heidi did an awesome job setting up everything for us and we would highly recommend her to plan your next travel experience :)
Recommended
Expert friendly service with a smile!
By: Rene
Reviewed on: 22 May 2016
Heidi provided exceptional service for my trip plans to Maui for the first time! Everything was done on time, and flawless! Arrived at Maui, and from day one Heidi, and Jennifer from Westin provided a stress free, and friendly service! Without a doubt I would book any trips with Heidi. Everything was beautiful! Loved it!
Recommended
Superstar Heidi
By: Dogstar
Reviewed on: 30 May 2016
Heidi did over and beyond what was required. I will use her again Thank you
Recommended
Expert Service
By: Anna
Reviewed on: 24 Jun 2016
Heidi once again hooked our family up for a quick local getaway!
Recommended
Knowledgeable and so helpful!
By: Juju11
Reviewed on: 28 Jun 2016
I am so thankful for all the help I received from Heidi for my trip. She was knowledgable on the different tours we booked as well as helpful when needing to change a few of the tours. Our trip would not have been the same without her help. She really knows her stuff and is able to provide great advice for every place we traveled.
Recommended
Last minute assistance
By: HobiesHumanMom
Reviewed on: 14 Jul 2016
We are last minute travelers, and most likely a nightmare client- but Heidi never made us feel like that ! We changed plans 10 times, and Heidi kept us organized and well planned. We could not thank her enough for making our trip to Ireland so easy. Thank you!
Recommended
Fantastic Service!
By: Marie
Reviewed on: 15 Oct 2016
We just returned from a wonderful RC Pacific Northwest cruise that Heidi planned for a large family group. Besides her expert advice and knowledge, I mostly valued her patience and timely replies to the many questions our entire group kept sending to her. Heidi got all the details right for us and made sure everything was covered for us from booking the perfect hotel, to all the shuttles we took along the way. Also she booked our excursions for us and always was able to get us together as a group which we really appreciated. We would definitely use Heidi's services again and we credit her with being one of the main reasons our trip went so smoothly.
Recommended
Outstanding Customer Service & Attention to Detail
By: Nichole K
Reviewed on: 11 Aug 2016
We contacted Heidi to assist us in planning a trip to the Grand Canyon & Las Vegas for our family. She walked us through our options & worked through our requests w/ease. Heidi has always been accessible & is very quick to respond. In the days leading up to our trip, she would check in, to see if we were in need of any assistance, which was very reassuring. 12 hours before our trip, my husband decided it might be best to rent a car for our trip. Heidi was right there to assist us &was able to get us an amazing deal. Our trip was amazing! She found us a phenomenal hotel and was also able to assist us with reserving a poolside cabana. It was such an outstanding stay, that we decided to stay an extra day! We contacted Heidi, &she was able to get us another day of fun. Heidi handled every single detail for us &made it possible for us to enjoy our time & forget about the stress of planning such an amazing adventure. We HIGHLY recommend Heidi. She is an asset to the Virtuoso Agency.
Recommended
Friendly service
By: Jendia
Reviewed on: 26 Aug 2016
Heidi is excellent travel agent , I have used her before she knows and listens to what I like and makes her recommendations, I will use her again without any hesitation .
Recommended
Heidi truly cares...a superstar.
By: Jules57
Reviewed on: 28 Aug 2016
Thank you Heidi for all of your time and effort into our trip. You took care of so many details that we asked for and made them happen. You got back to us each day and truly made booking our trip a breeze. We appreciate you so much.
Recommended
First class service
By: SLP 247
Reviewed on: 27 Sep 2016
From the original planning to the actual trip, the service was out standing. They really made me comfortable with the process and was with me through out the process Made it so easy to go on my trip. The personal touches were awesome. taking care of paper work, sending reminders and a thoughtful and tasty bon voyage gift on the day of sailing all made me feel like a VIP client
Recommended
Amazing. Just simply amazing
By: Inkoner
Reviewed on: 18 Sep 2016
From the start of our trip planning to the very end Heidi was simply amazing. Very helpful and was able to make everything clear. She was able to help out with planning our adventures and recommended great activities to do. Will for sure be coming back to her. Thank you soooo much Heidi.
Recommended
Best Travel Agent!!!
By: JRod1633
Reviewed on: 04 Oct 2016
Heidi is truly the best! She helped plan my trip to Spain and Italy and everything could not have been more smooth! She gave us great options for hotels and tours to choose from. Got us the perfect flights and trains for our itinerary. She is readily available to help and answer all questions. Sends you a packet with all your travel info, tours, flights, hotels, trains and a wonderful calendar. I highly recommend using Heidi for any travel plans you may have.
Recommended
Fabulous Europe trip!
By: Paris girl
Reviewed on: 13 Oct 2016
Heidi arranged a trip for my husband and I to go to Paris and London. It was our first trip to Europe and we put our trust and confidence in Heidi to plan a great trip for us. As expected, Heidi exceeded our expectations and we had a wonderful time! This was probably our 5th or 6th trip that she planned for us and each trip has been different and each trip has been a success!! We look forward to our next vacation so that we can book with Heidi again.
Recommended
Above and Beyond Expectations
By: Betti S
Reviewed on: 14 Oct 2016
Travel agent answered questions quickly and put up with a lot of emails back and forth since we were a group of 13 - great recommendations and got us some nice perks while on our cruise.
Recommended
Friendly expert who knows her stuff!
By: Jen
Reviewed on: 19 Nov 2016
Aloha and wow, what a trip! Everything was amazing from start to finish! Heidi made booking this Hawaiian vacation super easy and took care of everything we needed with a smile. Heidi is definitely an expert in what she does, but what makes her exceptional is the service and attentiveness she provides to her clients. She goes above and beyond, all the time. Her suggestions were awesome and we loved every minute of our trip. We cannot wait to book our next trip with Heidi, she is truly an asset to this agency! THANK YOU HEIDI!!
Recommended
Excellent Customer Service
By: Cindy
Reviewed on: 14 Dec 2016
Have utilized Heidi's services a few times previous both domestic and international. This recent trip was international and her service, once again, was EXCELLENT! She's very responsive; available after hours if you need her and provide solid recommendations for hotels, etc. Would highly recommend her, and will continue to use her services. Thank you.
Recommended
A+ Customer Service!
By: Kris
Reviewed on: 14 Jan 2017
Part of the reason why I hesitated to start traveling more often was because I didn't want to deal with the hassle of making arrangements and didn't know if I'd want to take the time to find a good travel agent. Luckily, I found Heidi through a friend and she turned out to be a great travel agent. Heidi was great through the whole process and always made herself available to help out with every aspect of my trip. I was very impressed with how smoothly everything went. Because of Heidi I will now move forward with traveling more often. :)
Recommended
Mayan Riviera
By: Bash12
Reviewed on: 10 Feb 2017
Heidi is a joy to work with! She is so personable, kind and doesn' t put the pressure on. This was our first time nooking with an agent and it was an awesome experience! She was so on top of things, even when I decided last minute I might want to upgrade she hand responses for min in no time. She listened to us and our wants. I never had to ask twice for anything. She took into consideration our specific travel desires and supplied us with a variety of excursions tailored to us and even a few we wouldnt have even thought of trying. This is the first vacation I have taken where I wasnt stressed out! She covered everything, gave me all the documents I needed to have a smooth trip! Thank you Heidi!
Recommended
Cancun
By: Patty
Reviewed on: 16 Feb 2017
I really enjoyed working with Heidi on planning our family vacation to Cancun. She was always available and answered my questions about the area, flights, excursions, transportation etc. She made it enjoyable to book our trip.
Recommended
Beyond Awesome Advisor
By: Shay
Reviewed on: 06 Mar 2017
Heidi has been a tremendous help to me and my family! She is so nice and patient with me because I can be difficult (haha she doesn't think so) . I have and will continue to recommend her to all my family and friends! I can't thank her enough for her hardwork for our lovely hotel she put us in, which was close to the venue with an indoor pool-the kids loved it! We love our Heidi, wish it was something more we could do for her, she is so dedicated to us, I don't know what I would do without her! Love her to pieces!!
Recommended
Dubai + Southeast Asia cruise
By: Mikki
Reviewed on: 18 Mar 2017
Heidi is always positive, happy and thorough. I know I can trust her and know she has my back. This was the furthest I've ever traveled with a good friend; since I'm 67 and Linda is 71, traveling alone in other countries (two being Communist countries), our safety and health were our number one concerns. Heidi gave excellent advise/tips regarding everything we asked her (and I'm sure we drove her to drink at some point with all our questions!). She surprised us on the ship with chocolate covered strawberries upon our arrival, such a nice personal touch! This is not the first time I've enlisted Heidi's assistance as my travel agent nor will it be my last.
Recommended
Excellent Customer Service
By: Stella
Reviewed on: 18 Apr 2017
Heidi Nanigian has great customer service. Has a great attitude, you can tell she loves her job and wants to help her clients get and exceed their expectations. Will use and refer her new clients.
Recommended
ATL trip
By: mendoza
Reviewed on: 31 Mar 2017
short trip but the travels were nice. ret flt bumped to business class. nice
Recommended
Heidi
By: Ruby
Reviewed on: 13 Apr 2017
I have worked with Heidi several times now and she has always been available to assist with my requests. She always seems to be in a happy mood and responsive to fixing any issues
Recommended
Italian Getaway!
By: Veronica
Reviewed on: 11 May 2017
A friend of mine was getting married in Italy and I had never traveled out of the country so I was so lucky to have Heidi Nanigian help in our planning. She made our trip as stress free as possible. Heidi really took the time to plan our trip, listen to our needs, and easy to get in touch with. She offered her recommendations which we were very pleased with. She thought of everything! From landing in Florence she scheduled a driver to take us to Tuscany and booked all of our trains to get us to Florence and Rome. I couldn't have imagined having to figure out those accommodations while out there. Her thorough planning allowed us to spend our time enjoying the trip. She was right in saying we would love Florence, we will definitely have her plan our next Florence adventure!
Recommended
Las Vegas
By: Matt
Reviewed on: 12 May 2017
Working with Heidi is always awesome. She has been booking our vacations for several years now and has never let us down. She is everything anyone would ever want in a travel agent. Precise, caring, patient, responsive. I could go on but you get the picture.
Recommended
Always a pleasure!
By: isela
Reviewed on: 30 May 2017
Heidi was great. I am at ease whenever I book a trip through Heidi. She is very thoughtful and always on top of all the requirements and makes sure that we are properly situated in the best location. Thank you so much Heidi. Time to plan next years vacay!
Recommended
Great trip and honeymoon
By: Kelly
Reviewed on: 20 May 2017
Heidi successfully helped not only me and my husband, but over a dozen other guests who needed flights, hotels, etc in and around Italy. Since most of our guests came from Southern CA, coordinating was difficult from this end and she helped everyone without issues. I'm so grateful to have had a resource like her for planning this trip!
Recommended
Wonderful help
By: Jen
Reviewed on: 15 Jun 2017
Heidi was amazing to work with. Even when I stressed out over little things, she helped look into them, called the airline, and even offered to get a refund when we returned if needed for our seats in the exit row if the airline moved us. Heidi helped get tickets for our first family trip to Europe and we will be returning. This trip we only needed airfare but she helped get prices for a rental car that we ended up not needing due to this trip being with family that lives in England. I will use Heidi again for travel needs because she was very professional, kind, caring and even checked in when we got back to see how it went. Can't wait to save money to go abroad again soon.
Recommended
Cabo 2017
By: Mike J
Reviewed on: 10 Jun 2017
Heidi was very professional and was a pleasure to work with. She was recommended to us by some friends that had also utilized her services. She planned our trip perfectly. Everything went off without a hitch. From the flights to the airport transfers to the hotel stay. Everything was perfect. She also checked in on us to make sure everything was going well. I have already recommended her services to a co-worker that is planning a trip to Cabo for next month. I will definitely be utilizing her services in the future.
Recommended
Aruba
By: Kristina
Reviewed on: 26 Jun 2017
Working with Heidi was great! This is the second trip she has helped me with and it won't be the last! I told her all of the things I wanted to do while I was in Aruba and she found all of it and made it happen! My flight out of LAX was delayed and she helped me find another flight and get me on my way. It was a huge relief knowing that she was there to help even though it was late at night. I'm looking forward to working with her again! To many more adventures! Cheers! :)
Recommended
Washington DC trip
By: Erin McNabb
Reviewed on: 23 Jun 2017
Heidi is the best travel agent in the world. She has help on book many trips over the years and we have never been disappointed. She always exceeds are expectations with value and quality. Even while on our trips of something comes up she responds quickly and finds a solution within hours. We are a very high maintenance family and she always exceeds outstanding customer service. We love Heidi!
Recommended
Wonderful
By: Tony
Reviewed on: 24 Jun 2017
Heidi was absolutely amazing to work with. Knowledgeable courteous and efficient. Heidi made me feel more of a friend than as a customer and helped with the experience for my family and myself on our trip. While on the trip she was accessible and a huge help as questions arose and made the experience more enjoyable. I will definitely return to Heidi when planning my next family trip
Recommended
Amazing!!
By: Cherisse
Reviewed on: 03 Aug 2017
Working with Heidi is always amazing!!! She's so prompt and thorough!!! She remembers to follow up before and after our vacation and makes sure everything goes well :) this vegas trip she booked our rooms for a bachelor party and it all worked out perfectly :) we love Heidi!!!
Recommended
Dream Honeymoon
By: Deanna
Reviewed on: 04 Aug 2017
Heidi was above and beyond helpful with planning our honeymoon. We have used her to plan our past vacations and she hit it out of the ballpark with our honeymoon. She checked in with us throughout the trip and answered all of our questions, no matter the time difference. Even when we had bad weather on the way back and ended up in Hong Kong, Heidi offered to help us find a hotel and got on her computer to try to find out information about our flight when the airline was being less than helpful. As always, we could not speak highly enough of Heidi nor could we recommend her enough.
Recommended
She is the best!
By: Adoriable
Reviewed on: 19 Aug 2017
Heidi ALWAYS makes my travel experiences easy! I tell her where I want to go and she takes care of the rest. I never stress about it. I just worry about packing and showing up. She is fantastic and I HIGHLY recommend using her to book all your trips! She has been and will always be my agent for all my travels!
Recommended
Heidi is awesome
By: MissP
Reviewed on: 24 Sep 2017
It is great. she is professional and very helpful. Great attention to detail. She goes above and beyond with the planning and whatever else is entailed with the trip. Even once the trip has started, she is available if there are any issues (that are no fault of hers). She is an amazing travel agent.
Recommended
Amazing as Always
By: Cherisse
Reviewed on: 27 Sep 2017
Thank you Heidi for always helping us book our vacations :) everything always works out well without any problems :) we appreciate all of your hard work!
Recommended
Wonderful!
By: Amy
Reviewed on: 03 Oct 2017
Heidi is wonderful! She's super easy to work with, quick to respond, and extremely helpful along the journey of planning, booking, and taking a trip. Heidi helped my husband and I book our honeymoon this year, and our expectations were far exceeded throughout the process and especially when we arrived in Costa Rica! From the room, to the resort and excursions, everything was seamless. Heidi even helped make last minute adjustments after a food mishap! We'd definitely book with Heidi again and plan to do so for our first anniversary. Thanks, Heidi!
Recommended
Great experience
By: Mel
Reviewed on: 27 Sep 2017
Heidi was very helpful and provided me with the beat packages according to my needs and budget. She answered all my questions and followed up with me before and after the trip. She is great and I will definitely book a trip with her again!!
Recommended
Amazing Travel Agent!!
By: ReyesCA
Reviewed on: 05 Oct 2017
Amazing Trip! Thank You Heidi Nanigian, for putting together an amazing experience. Our flights, connections, tranporation transfer were great with no problems. Tours suggested were amazing. She knew that time was valuable and made our our connections, flights and ferries seem like a breeze. Our stay in Athen was great, enjoyed the monuments, shopped and was able to enjoy great foods and drinks with great recommendation due to a local food tour, all with the help with Heidi. Myknos Hotel was amazying, her selection was amazing, she knew what we were looking for. To be able to enjoy the hotel, beach and hotel offer complimentary transfer to the town, for our enjoyment of dinner and shopping was great. Santorini, I love the the fact that were centered in main city of santorin, within close proximity of shoppings, beaches and excelent view, while still being able to maintain our budget. We are happy to put our trust in her and making our trip unforgettable. Thank you again Heidi N
Recommended
She is where your fun trip starts.
By: Christina Lax
Reviewed on: 20 Oct 2017
She is so kind and professional that makes us feel already inside the plane to take off. True!! I felt eager to travel right after she finished my ticket. She makes everything easier, solve all issues in such smooth way, that me, who has never used a trip advisor, nor only decided to refer her to friends, as I will contact her again. She really saves your time digging the best for your vacation; and you also get the bonus of her smile and fun side over the phone. Have a nice trip with Heidi !!!!
Recommended
Outstanding 5 Star Service!
By: Nichole K
Reviewed on: 29 Nov 2017
We contacted Heidi about a month ago to plan a little getaway. We decided on Las Vegas but wanted to go all out. Heidi and her team were able to book us an amazing suite at the Bellagio along with some virtuoso goodies. We loved our vacation so much that, we referred her and Virtuoso to our friend Friends and family. We will never shop anywhere else for travel advice. Heidi is always on top of things, and is always there when we need her. Can't say enough good things about iher and this company. Thank you so much for all your help Heidi, we will be back soon to plan our next trip.
Recommended
Travel to Scotland
By: Vicki Delawder
Reviewed on: 12 Dec 2017
Heidi was very responsive, answered all my questions and made sure that she, or a fellow staff member was avaliable when I needed help,
Recommended
Heidi makes traveling easy!
By: Marcus
Reviewed on: 09 Jan 2018
This was my 2nd booked trip with Heidi and Costa Rica was amazing! I had no real idea of where to stay when I planned on booking and Heidi gave me a lot of great options where we found a great all in-clusive resort and had the best time. Great excursion options like a booze cruise catamaran with snorkleing and horse back rides through the jungle with ziplining. We met a lot of new friends this trip and plan to travel and visit eachother since Costa Rica created such a great experience. Thanks Heidi for the easy booking and guidance in my travels! Namaste
Recommended
Vacation
By: Robert Boyles
Reviewed on: 22 Jan 2018
Heidi, Our trip was wonderful and your amazing. We will use your talents when scheduling our next trip. Sincerely, Robert Boyles
Recommended
The Best!!!!
By: Adoriable
Reviewed on: 24 Feb 2018
Heidi is fantastic! She always makes my travel experience smooth and easy. I highly recommend her to everyone! She is wonderful at her "craft". :)
Recommended
BEST TRAVEL ADVISOR EVER
By: Shay
Reviewed on: 03 Mar 2018
Working with Heidi was VERY easy. She listened to me, she took her time to explain things to me that I didn't quite understand. She met ALL of my family needs. She was always polite and kind to me even when I had the same question many times (because I was forgetful during this time). I will ALWAYS stick with Heidi & will ALWAYS refer her to anyone I know. Couldn't ask for a better person to help you to go in the right direction!! She's a keeper ❤❤
Recommended
Best
By: Denise
Reviewed on: 15 Mar 2018
She was great..... emailed correspondence was awesome! She listened to all the needs my Eldery parents needed such as wheel chair Assistance from flight to flight round trip. She was wonderful and very very helpful!!!!!! Highly Recommended
Recommended
Siblings trip to Cabo
By: Marisa
Reviewed on: 12 Apr 2018
She made planning a trip to Cabo with 6 other people a breeze. She took care of every last detail from our seats on the plane to our rides to and from the resort. She even kept all 6 of our cards on file to run when we told her we were ready to make payments. She even checked in on us to make sure we were all happy. She's so amazing that she's already planning our next trip for us next year. Thank you for everything Heidi!
Recommended
Awesome.
By: Matt
Reviewed on: 10 May 2018
Heidi is always very helpful with planning a trip based on my needs. She is an absolute pleasure to work with.
Working with Heidi Nanigian, you will have access to:
- An experienced travel guide whom you can rely on before, during, and after the trip
- Exclusive luxury resorts and properties
- Once in a lifetime experiences
Explore with the Best
Virtuoso Advisors are constantly pushing the boundaries in unique travel experiences.
Alliance programs are unique tailored experiences exclusive to travelers working with Virtuoso Travel Advisors.
learn more
United States - All
Canada
United Kingdom
France
Italy
Mexico
Spain
French Polynesia
Costa Rica
Ireland
Jamaica
Turks And Caicos Islands
Bahamas