Travel Specialties
Interests
Family Travel
Culture, History & Arts
Hotels
Ocean Cruising
River Cruising
Destinations
United Kingdom
France
Italy
Selling Travel Since
1981
My Background
Valerie Ann Wilson, Founder, Chairman & CEO, of Valerie Wilson Travel, Inc. started the firm in 1981 when she could not find a travel agency that met her needs and expectations. Both Valerie and Valerie Wilson Travel have earned a reputation for discerning advice and impeccable customer service. VWT is a proud and active member of Virtuoso since 1998, and she is Chairman Emeritus of the Virtuoso Member Advisory Board.
She is the recipient of numerous travel industry awards such as Travel + Leisure's "A-List," as one of the top "Power Brokers" year after year since 2003, and "Most Powerful Women in Travel" by Travel Agent Magazine, as well as receiving two Lifetime Achievement Awards, respectively from Luxury Travel Advisor and Travel Weekly. Valerie serves on numerous travel advisory boards including The Ritz-Carlton Hotel Company, Luxury Board of Starwood Hotels & Resorts, Four Seasons Hotels and Resorts, and Abercrombie & Kent USA.
Under Valerie's leadership, with her two daughters, Jennifer Wilson-Buttigieg and Kimberly Wilson Wetty, Co-Presidents, Valerie Wilson Travel is one of the largest women owned and family managed travel consulting firms in the United States. Every year since 1998 the agency has been counted among Travel Weekly's "Top 50 Travel Agencies" and most recently as the 25th largest in the United States.
As a self-proclaimed "Frustrated Hotelier" she published the second edition of Valerie Wilson's World…The Top Hotels & Resorts, Second Edition as a milestone of the 30th anniversary of VWT. Valerie is passionate about travel, particularly when she is sharing her knowledge, expertise and stories with clients.
Places I Have Traveled
Reviews and Recommendations for Valerie Ann Wilson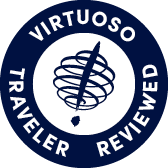 Virtuoso Verified Traveler
All reviews are from confirmed guests sharing exclusive insights
Sort reviews by
Recommended
Highly reccommend
By: Mitzi
Reviewed on: 29 Dec 2013
We liked the Hotel Beaucoeur very much. It had been renovated in 2012 so the bathroom and furniture were new. The room was not large but worked fine for our needs. We enjoyed the Alsatian flair in decor rather than contemporary which could be any where in the world. The location was excellent and allowed us to walk everywhere which was a joy.Did not have breakfast there so cannot speak to the restaurant.
Recommended
Highly recommended
By: Silvia
Reviewed on: 07 Jan 2014
It was excellent. Everything better than expected. Hotels, car, driver, plane...everything well organized and executed. thanks
Recommended
By: Nancybright
Reviewed on: 07 Jan 2014
My husband, adult children and I spent a glorious week in St. Lucia. It was a much needed vacation for all of us and St. Lucia a perfect destination. Ginny and Mallory were very responsive and helpful and we will us them again. Many thanks!
Recommended
Highly recommend
By: JMW
Reviewed on: 12 Jan 2014
Thank heavens I made my holiday flight reservations with Valerie Wilson Travel. My connecting flight was cancelled. I dialed her office and they were able to get me booked on the next flight out whereas the airport people told passengers they'd have to stay overnight and I overheard one passenger complain that her travel agent could find nothing out that day.
Recommended
They are the best
By: Robbie
Reviewed on: 16 Jan 2014
I have been working with Ginny and she is the best--- and it appears emily( her assistant) is equally as good
Recommended
By: Elbnc4241
Reviewed on: 10 Feb 2014
Valerie Wilson is THE best travel agent we have ever used.  She certainly knows her stuff.  We are in the midst of a 28 day cruise on Seabourn in the Far East.  Every stop has been wonderful.  But it was Valerie's idea that as long as we were in this part of the world, why not go to Cambodia for a few days before as we most likely will not get here again.  We are so glad she said that and we stayed at the Raffles Hotel in Siem Reap, which was her suggestion.  It was all wonderful.
Recommended
Exceptional trip, great service
By: Tricky D
Reviewed on: 14 Feb 2014
Emily was, again, spectacular in seeking out unique options for our trip.  Our accomodations were fantastic and all aspects of travel were without issue.  We are already planning our next trip(s) with Emily and VWT.
Recommended
Emily Prentiss Rocks!
By: JLPro
Reviewed on: 14 Feb 2014
My wife and I needed a quick getaway and didn't have any free time to plan it.  I contacted Emily Prentiss at Valerie Wilson Travel and she immediately made my life easier. She is extremely good at what she does and it seems the team she works with is great too. Not having to surf countless web was a huge plus for me. She got better pricing on the airfare and found the coolest resort on a perfect island in the Bahamas. We were treated to extras only because of our usage of Emily and Valerie Wilson Travel.  These extras would not be available otherwise.  I will always use Emily for any future travel and have already given her information to friends for there needs. Emily Rocks!
Recommended
aspen trip
By: sporty
Reviewed on: 17 Mar 2018
Very attentive and responsive
Recommended
Bangkok and Vietnam
By: Nick
Reviewed on: 05 Apr 2018
Organised by our NYC-based fellow travellers (Kendall & Kleland) so we had very little direct contact .. but the end result was great. See comments on Vietnam.
Recommended
great work as always
By: occasional traveler
Reviewed on: 04 Apr 2018
I always have a great trip when I use the Valeria Ann Wilson travel agency. The flights and the hotels always live up to my expectations. The hotel recommendations are very helpful.
Recommended
Perfect Honeymoon Has Been Planned!
By: Allison&Bob
Reviewed on: 20 Feb 2014
We just finished planning a 12 day honeymoon to Bali and Lombak, Indonesia with Emily Prentiss, our agent at Valerie Wilson Travel and we are beyond thrilled.  Obviously we haven't taken the trip yet and therefore can't yet review the trip experience itself, but the planning stage has been smooth sailing, exciting, and fun.  To start off, we spoke with someone who matched us with Emily, and it was a perfect fit as it is clear she specializes in honeymoons and has knowledge of exotic locales.  Emily has been enthusiastic, patient, and the best part - not only does she really listen to your wants/needs, but she correctly anticipates them with great suggestions.  With Emily's help (and that of the agency), we were able to get great rates, perks, and flight connections that we perhaps could not have booked on our own. We can't wait for our trip and would most certainly recommend Emily and Valerie Wilson Travel to others looking to book a trip!
Recommended
Highly recommend
By: Louise105
Reviewed on: 06 Mar 2014
This agency rep does an excellent job.  Listens to the client; attentive to what the client wants.  Prompt at all times.  Follows up quickly on any questions and will tailor itineraries exactly to what the client wants. 
Recommended
By: Not provided
Reviewed on: 05 Mar 2014
Angela Musso is fantastic!
Recommended
Highly recommend
By: Ellie
Reviewed on: 16 Mar 2014
It was a great trip and we did many tours.  The dinner at Henry Cabot Lodge's house was a real treat to us.
Recommended
By: Not provided
Reviewed on: 17 Mar 2014
Recommended
Unsurpassed Quality and Customer Service
By: Michael Z.
Reviewed on: 09 Apr 2014
Emily Prentiss of Valerie Wilson Travel is, by far, the best travel consultant that I have ever worked with.  Her knowledge is only surpassed by her desire to ensure that every detail is so attended.
Recommended
Highly recommended. We use Lorenzo & he's the best!
By: Not provided
Reviewed on: 12 May 2014
Recommended
well-coordinated trip
By: Jara
Reviewed on: 02 Jul 2014
Our agent, Ginny Caragol has always done an outstanding job on any trip she has planned for us. She is the best.
Recommended
Unbelievable Honeymoon Thanks To VWT & Emily Prentiss!
By: AllisonBob
Reviewed on: 10 Aug 2014
Emily Prentiss from Valerie Wilson Travel did an AMAZING job helping us plan an exotic, truly surreal honeymoon to Bali/Lombok. From helping us choose the right destination, to flight/hotel choices, to ground travel and services with a top-notch touring company in Indonesia, and especially with setting up unique, exclusive experiences, her recommendations were spot-on. Our hotels were all spectacular, the trip was well-paced, and we really felt immersed in the culture while still experiencing the extreme comfort and luxury one would like on a honeymoon. It's also worth noting that Emily was so patient, accommodating, and flexible. We had some budget concerns and she completely worked with us. We just had no idea how incredible this honeymoon would be or how much work and services were put into it until we arrived in Bali. Her hard work, and the great reputation of VWT, helped create a magical trip. It was a truly unforgettable experience!!
Recommended
Unflagging attention to every detail
By: Steve C
Reviewed on: 31 Aug 2014
My personal advisor was Franca Di Spigna and her attention to every detail made my recent trip to Milan and Lake Como a beautiful and very memorable one. I will definitely be returning to his part of the globe again and will certainly, without any hesitation, have Franca plan my next journey.
Recommended
perfect trip
By: Lauren
Reviewed on: 02 Sep 2014
Ginny Carogel and Mallory organized and absolutely perfect trip to Istanbul for us. They suggested changes that made all the difference, we were thrilled with upgrades, and the guides and advise in general made for a trip of a lifetime. We adores both hotels, and Ginny and Mallory were right to suggest doing both. They also organized and easy transfer. Lauren
Recommended
WOW vacation
By: Jack & Diana
Reviewed on: 28 Sep 2014
Sue Shiffman coordinated a last minute vacation for us to Provence & Cote d'Azur, France plus a stay in Barcelona. It was superb. Every aspect of our trip was well coordinated and seamless. Our guide/driver in Provence was superb: very knowledgeable, affable, efficient, flexible, and fun. Our hotels were mostly superb. Our meals at recommended and reserved locations and destinations were superb, whether a picnic after a visit to a local market day, molecular cuisine, Michelin starred restaurant, or our guide's favorite spots. Even as a relatively young man, our guide was obviously well known in the area. We were well received at each museum, shop, site, market by local people making us feel welcome. The sites we visited were interesting, informative, and fun. Whether we were at a religious site, art atelier, museum, mountain vista, Roman ruin, the Croisette, walking in lavender fields (an out of season discovery), tasting grapes ripe for harvest, or in a café it was wonderful. THANKS!!
Recommended
First Class Professional Service
By: Bill
Reviewed on: 19 Sep 2014
This was our second trip using Franca. As with the first Franca was excellent in providing recommendations and organizing our trip. She makes it easy to travel! ! This trip was even more special as it was our 40th wedding anniversary. We already have our third trip with Franca planned for next year. Thank you.
Recommended
Elizabeth is great
By: Ed
Reviewed on: 20 Oct 2014
Elizabeth Curtin planned a great trip to Budapest , Vienna and Prague. She listened well to our criteria, adjusted the hotels at our request, and mailed us a detailed typed out summary ( a rare treat.). Her restaurants were well chosen and her suggestion to schedule transfers was much appreciated; arriving by train is glamorous but the reality of coming Into a crowded station, ina city you've never been to, where you don't speak the language..... It was nice to have a driver there with a sign with our name on it and it didn't cost any more than a taxi. It was just typical of the level of detail that Elizabeth took to make sure we had a great trip. And we did.
Recommended
good service
By: lassie
Reviewed on: 01 Nov 2014
Mallory Bankson did an expert job Very pleased with her efforts.
Recommended
Hotel Londra Palace in Venice is perfect
By: steve
Reviewed on: 25 Oct 2014
You made the reservation for Londra palace (Roz Komeroff) it was wonderful. Perfectly situated and a lovely room with balcony overlooking Lagoon. We would return in a minute.
Recommended
Superb in every way!
By: Bea
Reviewed on: 25 Oct 2014
Everything was well organized and great cruise ship. I had a terrific time!
Recommended
Excellent Cruise
By: Billie
Reviewed on: 09 Nov 2014
The Cruise with Valerie Wilson on Seabourn Sojourn was one of the best. We had excellent and gracious service, always friendly and very helpful on all levels Oct 10 thru Oct 20
Recommended
Outstanding helpfulness!
By: Rolf77
Reviewed on: 05 Nov 2014
On a recent New York - Phoenix trip, Valerie Wilson's associate Franca di Spigna arranged very suitable flights for myself and my wife, together with helpful suggestions for dealing with a carry-on CPAP breathing machine. She also organized wheelchair reservations for both of us. The whole trip went perfectly smoothly, to our great satisfaction.
Recommended
Fabulous!
By: Linda
Reviewed on: 15 Feb 2015
Everything was perfection - service from travel agency and from hotel!!!
Recommended
Fantastic experience
By: janie23
Reviewed on: 29 Mar 2015
Our trip to Asia was a great success. Our hotels, transportation and hotels were all first rate.
Recommended
Expert professionalism
By: Richard
Reviewed on: 29 Mar 2015
Valerie's assistant, Franca DiSpigna, handled the trip arrangements perfectly, with her usual courteous friendliness.
Recommended
The land of Cheese and Chocolates!
By: Nancy and Carlo
Reviewed on: 05 Dec 2014
Fresh cheese and luscious chocolates were just the tip of the trip — the entire week was really magical. All of us send our thanks to you and Bucher Travel for arranging such an interesting, top notch vacation. Hans, our driver, was the best! The Widder in Zurich was a beautiful blend of old word and new. Just fabulous in its comforts and service. The Beau Rivage Palace was simply magnificent in every respect. The upgraded rooms took our breath away. Service was impeccable. However…the Beau Rivage in Geneva was a big disappointment (especially in contrast to the above 2). Some observations: It was tired and in need of renovation, though the upgraded rooms were grand — they were definitely in need of attention. Floors squeaked, bathrooms smelled (from the sewer pipe?), worn carpet, faded colors, off-kilter lampshades, soiled upholstery in the lobby, and more...we sent Alicia more detail. We question how it could be rated 5 stars. But overall, the trip was the best ever!
Recommended
Wonderful trip! Seabourn Legend will be the end of a ship dynasty.
By: Ellie
Reviewed on: 20 Dec 2014
It is too bad to see this kind of classic ship disappear. There will not be many smaller ships left on the seas as so many new big ones. We had a great time and saw some beautiful islands in the Caribbean. Love the cruise line.
Recommended
Top Notch Service!
By: Katie
Reviewed on: 06 Jan 2015
As usual, the best service and planning on a last minute trip to NYC during the holidays! Valerie Wilson Travel will not disappoint!
Recommended
trip to Atlantis
By: louise105
Reviewed on: 08 Jan 2015
Trip was great. Well planned; just one snag with transportation service at one end but that was resolved easily enough. Restaurant reservations were made in advance, as requested.
Recommended
Beating the Snow---Timing is Everything
By: Bill & Peggy
Reviewed on: 12 Feb 2015
This was our first rip to the island so we relied on Franca Di Spigna's expertise. As always, we were not disappointed as all of the details were perfect.. On hotels, we were undecided between Cap Juluca and the Viceroy. Based on Franca's probing we decided on Cap Juluca since we wanted a "Caribbean" vacation-beautiful beach, relaxing, nice rooms, good restaurants on the property, Fitness center(needs to be updated) and plenty of activities. For the most part we were satisfied with Cap Juluca. From our perspective, Cap Juluca has the best beach in the Caribbean---large stretch not crowded , white sand, clear blue water, very comfortable beach chaises and attentive service. Blue was fine for breakfast and lunch and Pimms for dinner(2x) was excellent. The best dinner we had off property was Veya. We also had dinner at the Viceroy to see the property which is all marble, large 150+ rooms and glitzy--known locally as Miami or South Beach. It's not a Caribbean experience. Thank you
Recommended
Just Right
By: Philippe
Reviewed on: 13 Feb 2015
Perfect trip. It was like a Swiss version of Asia. Great work.
Recommended
Emily Prentiss rocks!
By: Joe Pro
Reviewed on: 13 Feb 2015
I cannot say enough nice things about our travel agent Emily Prentiss. She is extremely good at what she does. We have traveled more because of how simple she makes everything. From the minute we landed in Saint Lucia our journey was well taken care of by Emily. Our resort was awesome and we received a generous upgrade! We have zero negative things to say about Sugar Beach. We were pampered by the whole staff. The landscapers trimmed some trees to allow for a broader view of the ocean per the GM 's request. The beach staff was so attentive and friendly all the time. The food was awesome, best sushi ever as well as a gran Marnier soufflé. Breakfast was terrific. Free yoga was enjoyed by Laura. The spa services were very nice, and the spa itself was one of a kind(in a good way). Will return to Sugar Beach in the future and utilize Emily Prentiss to make it simple and awesome.
Recommended
Another Terrific Experience
By: The DC Z's
Reviewed on: 05 Apr 2015
This is our fifth vacation planned with VW Travel (Emily P.). Just when one feels like the next vacation could never exceed the quality and superb customer service of the previous one, alas, it does. We are a family of four (two kids, elementary and middle-school). My wife and I both have insanely busy work schedules. Thus, when it comes to family vacations, we are not of the sort that any reasonable person would consider "planners" with a sensible amount of lead time. I can always count on Emily P. at VW Travel to come through with options that unfailingly meet our expectations and price-point. Once again, thank you VW Travel and your thoughtful-expertly-knowledgable Emily P! Yours in perpetual Emily P. praise, The DC Z's
Recommended
mayflower grace overview
By: george
Reviewed on: 23 Jun 2015
facility is beautiful spa is great very relaxing ,however the restaurant leaves much to be desired re; food, service etc everyone was very cordial and professional
Recommended
Stockholm and St Petersburg
By: sally
Reviewed on: 01 Jul 2015
We had an excellent trip - loved the two hotels, fantastic guides, we loved the agenda planned be Ginny and Dena., all of their advice was excellent
Recommended
Beautifully planned and executed
By: MDW
Reviewed on: 12 Jul 2015
Lovely trip from beginning to end! Thanks for a wonderful time!
Recommended
great
By: mariu
Reviewed on: 02 Aug 2015
perfect organization
Recommended
daughters Birthday trip
By: Melissa167
Reviewed on: 06 Aug 2015
My experience on the Norwegian Gem was fabulous. We were celebrating my daughters 5th birthday and my husbands birthday. The food, entertainment, the staff, everything was more than we expected. Great job! Planning for 2016 already!
Recommended
Miami trip
By: Zuly1218
Reviewed on: 24 Aug 2015
Alicia Diez it's always a pleasure to work with. Her recommendation of The St. Regis Bal Harbour Resort-Hotel was delightful. We thank her for the perfect guidance when it comes to resorts.
Recommended
Excellent service & expertise
By: Bill & Peggy
Reviewed on: 19 Sep 2015
Franca Di Spigna is a true Tavel professional who takes the time to understand a client's needs and plans a trip that exceeds expectations. This is our third major trip working with Franca and we are highly satisfied with her service. Her recommendations for hotels, tours and restaurants are all "spot on". She goes "above and beyond" in her desire to plan the perfect rip. We are already looking to plan our next trip with Franca. I would highly recommend her!
Recommended
Expert service all around!
By: Bea
Reviewed on: 22 Sep 2015
A wonderful experience at the Stafford hotel. Everyone was very friendly and accommodating. Breakfasts were a pleasure as was my virtuoso dinner! Thank you!
Recommended
Another great trip by VAW!
By: Madodaman
Reviewed on: 09 Oct 2015
Our 12 days in Italy covering Rome, Tuscany, Florence and Venice was expertly choreographed. Hotels were top notch and the restaurant choices complemented the end of each day. Recommended guides and drivers were extremely helpful, making the entire trip a seamless adventure.
Recommended
A very well designded trip
By: Cristina
Reviewed on: 23 Oct 2015
The tour was very well organized. Should point out the following: - Sudden CHanges in itinerary on the go. - The seats of the bus were far from confortable for the long trips we had every now and again. - My diet restrictions on salt ( I have hipertention) and spieces was absolutely ignored , and that is not a minor issue. The food was great but still inadecuate for my health. Sincerely Cristina S Yarnoz
Recommended
Africa
By: Rochester
Reviewed on: 05 Mar 2018
Amazing - Tina is the best! I had a major issue and she was relentless to make sure that I had the best trip. I can't thank her enough!!!
Recommended
Belize
By: Belize
Reviewed on: 16 Mar 2018
Easy. Mike was extremely helpful making last minute changes
Recommended
Absolutely the BEST experience I've ever had !
By: LIDave
Reviewed on: 21 Oct 2015
My wife and I were looking for a travel agency that could give us the most incredible travel experience of our lifetimes and we found just that at Valerie Wilson Travel ! Our personal agent Ms. Emily Prentiss is a goddess ! Every single detail of a very complicated 30th anniversary vacation to French Polynesia was taking care of by Ms. Prentiss. She suggested the islands and resorts we might like, she suggested restaurants, she took the time to see that everything would go off as smoothly as one can ever expect and far exceeded ours or anyone's possible expectations. IMs Prentiss took care of everything, she spoke to us on the phone on a number of occasions, she was accessible to us at any time.There is no way to possibly express how wonderful our trip was. From the rustic setting of the resort at Le Taha'a to the glamor of the resort at the St. Regis on Bora Bora to the spectacular resort The Brando. There is no way we could ever express our gratitude to Valerie Wilson Travel.
Recommended
Great knowledge of sites and trips
By: Bea
Reviewed on: 25 Oct 2015
Every trip was well constructed for pleasure and knowledge. Hotels were five star with helpful staff and delicious meals. The ship. Seaborne was exceptional. I would use Valerie Wilson travel again!!
Recommended
Full service travel advisor
By: Kathleen
Reviewed on: 30 Oct 2015
A very well organized and fascinating trip! I have never been on a vacation where we were taken care of every step of the way: the guides and drivers were not only helpful but very informative and everyone working at the Belmond properties was courteous, polite and very accommodating. The itinerary was perfectly laid out with time for both sightseeing and relaxation. The choice of places we visited and the order in which we saw them was well planned and organized. The advice of our travel agent before embarking on the trip of what to pack and what to expect was also invaluable since we had never been to Peru. I would recommend this trip through Valerie Wilson travel to my friends!
Recommended
Excellent
By: Robbie
Reviewed on: 30 Oct 2015
They always do a great job. We love Ashley
Recommended
Australia
By: Daniel
Reviewed on: 30 Oct 2015
We are still on the trip, but everything has been terrific so far. Alicia has done a fantastic job, as usual.
Recommended
The best ever!
By: Nancy and Carlo
Reviewed on: 07 Dec 2015
One thousand percent happy with Alicia Diaz and Valerie Wilson at the best travel agency ever. Latest trip had many complications and the flexibility and willingness to make it work -- all at the last minute -- made the trip enjoyable and stress-free. At this time of the year when our thoughts turn to all that we are grateful for, we add Valerie Wilson Travel to the list!
Recommended
Saint Lucia
By: Carolyn
Reviewed on: 07 Dec 2015
Brandi is absolutely amazing! Our trip to St. Lucia was beautiful and we felt very well taken care of. Cap Maison is an incredible botique hotel. It's great for young couples without children. I would not recommend it to elderly vacationers or those with disabilities. My only hesitation about recommending this property to friends is that the staff operates on Island time. They are very sweet, but way too laid back for my NYC mentality. It took them four days to solve a concern for me and it was only after I called Brandi that things happened. That being said we had a great experience. Hope this is helpful!
Recommended
excellent service
By: zuly0608
Reviewed on: 01 Feb 2016
Is always a pleasure to work with Alicia Diez she knows all the specifics what we like!
Recommended
expert advice from agency, well planned
By: Billie
Reviewed on: 30 Dec 2015
we thought the cruise was very good. Staterooms just to our liking. they were joined as we had wanted. Thought Disney Line was very well organized, every thing was well thought out. We had a good time. The planning of the trip by the Travel organization was perfect
Recommended
Highly Recommend
By: Monique212
Reviewed on: 19 Jan 2016
I have had the pleasure of working with Sue at Valerie Wilson Travel for over a year now and can wholeheartedly recommend using this wonderful company. Professional, fast and always spot on with recommendations and advice for trips both big and small. 5 stars!
Recommended
Excellent Service
By: Yvonnemaf
Reviewed on: 27 Feb 2016
Very professional and great service! Makes travel a pleasure!
Recommended
Fast, friendly, professional service!
By: Susan
Reviewed on: 16 Mar 2016
Fast, friendly, professional service! Everything was perfect - from hotel recommendations to airplane seats to hotel transportation to restaurant reservations. My special requests were met with professionalism and a willing to get it done attitude. I will definitely contact VWTI, and particularly Ashley, for future travel.
Recommended
Punta Mita Paradise
By: LA/NYC
Reviewed on: 21 Mar 2016
St Regis Punta Mita was a fabulous long weekend retreat. Service, food, resort amenities were perfect. We had intended to check out the Four Seasons which was close by but didn't care to wander! The layout of the resort creates a feeling that you are in your own private paradise. You are never overwhelmed by crowds of guests at the pools( of which there are many), beach , restaurants, bars or gym. The butler to attend to your needs was spectacular. At one point during the day , he even found us lounging at the pool and wanted to double check on our needs. The staff is gracious, thorough and perfectly attentive. Our long weekend had us planning our return trip.
Recommended
ZA060812
By: ZULY
Reviewed on: 04 Apr 2016
IT IS ALWAYS A PLEASURE TO WORK WITH ALICIA DIEZ.
Recommended
Phenomenal Attention to Detail with Superior Service
By: The DC Z's
Reviewed on: 17 Apr 2016
Just home from our sixth vacation planned with VW Travel (all w/ Emily Prentiss.). Just when one feels like the next vacation could never exceed the quality and superb customer service of the previous one... it does. We are a family of four (two children - middle and high school). Family vacations are difficult to plan -- in terms of lead time -- due to much unpredictability in our schedules. Emily has, unfailingly, planed six spectacular experiences for us, all of them exceeding our expectations. Once more, thank you VW Travel and Emily Prentiss! Yours in perpetual praise, The DC Z's
Recommended
well worth the investment
By: Doobs
Reviewed on: 10 Apr 2016
there's no doubt that working with VWT made a 12-day, multi-stop, SE Asia trip made the planning easier and trip more effortless and so much more enjoyable
Recommended
Wonderful resort to stay in. The suite rooms are terrific.
By: Ellie
Reviewed on: 09 May 2016
We loved coming to the Gasparilla Inn. It was a great 3 night stay in a wonderful suite. We did the MAP plan and the food was just yummy.
Recommended
Terrific!
By: Happy from Connecticut
Reviewed on: 10 Jun 2016
Angela was extremely helpful and efficient as always.
Recommended
Great Advice for Italy
By: Jo
Reviewed on: 30 May 2016
Thanks to Susan Shiffman, our travel consultant, we had a fantastic trip to Italy to celebrate our Silver Wedding Anniversary. During the planning stage, she gave me great input and choices for accommodation and tours that met our requirements. The hotels we stayed at during the trip each had celebratory gifts for us in our rooms at check-in and we were also upgraded to a beautiful suite at the Westin Excelsior in Rome -- this was due Sue's personal care and attention to detail. My husband and I thank her for making our trip so very special!
Not Recommended
Disappointing service
By: KarenR
Reviewed on: 04 Jun 2016
I had a very poor experience with this firm. I was treated poorly and the service is subpar. In short, after initially having a personal meeting scheduled with Valerie, the meeting was cancelled and I was passed on to 4 different people at VWT. My husband's name was entered incorrectly on our 1st class ticketing which resulted in reissuing of his ticket and separating our record locators. Our seats were reassigned numerous times - always separately because the airline now did not know we were traveling together. The hotel identification experience was so unpleasant that I stopped working with VWT at that point. I received a call from a senior person - not to ask me what had gone wrong, but to tell me what she thought had gone wrong based on her review. As I told this senior person, her phone call was a microcosm of my entire VWT experience - they don't LISTEN. I planned my trip on my own and we did, indeed, have the trip of a lifetime. I will not use this service in the future.
Recommended
Great service!
By: Joe27
Reviewed on: 12 Jul 2016
Our honeymoon was fantastic! All of the hotels we visited were amazing, especially Canaves Oia. The views are incredible and the hotel staff was extremely helpful!
Recommended
Well done
By: VA
Reviewed on: 11 Jul 2016
Trip was well planned and executed. Our advisor had good knowledge and recommendations, all of the hotels and other recommendations were good, and all arrangements took place as planned.
Recommended
AMAZING UNIQUE FANTASTIC
By: Liz
Reviewed on: 19 Jul 2016
My husband and I went on a trip of a life time for our honeymoon to Africa. It could not have been any better. We had an amazing safari week followed by a relaxing beach week. We loved it. Thank you.
Recommended
African Adventure
By: JanieB70
Reviewed on: 16 Jul 2016
Exceeded our expectations!
Recommended
Favorite Dallas Hotel
By: AJT3
Reviewed on: 02 Aug 2016
Love staying at this hotel for it's service and atmosphere, and love booking through my virtuoso agent due to all the perks!
Recommended
expert friendly service
By: mandy12891
Reviewed on: 09 Aug 2016
we had a great time at the st. regis in bora bora on our honeymoon. the st. regis had superb service and the accommodations were very comfortable. the beach area was nice and relaxing. the pool was OK - no views of the ocean though. the spa was great. all our activities were throughly entertaining. breakfast was excellent. lunch at the aprimi beach bar was OK. Tasting menu at the Lagoon restaurant is a must. Dinner at the italian/sushi restaurant were not memorable. the drink program was OK for cocktails and great for wine. the overall experience was not as luxe as some of our experiences at the four seasons or amen resorts. travel was very smooth. the plane from LAX to Tahiti was not great. A highlight was definitely the service - the butler service was excellent. Activities + dinners off the resort were seamless.
Recommended
We had great service and a great time!
By: Kyle0825
Reviewed on: 09 Aug 2016
We had an amazing trip and it was due in large part to Emily's service! Not only were our reservations and activities terrific but we got upgrades at seemingly every turn and the service was beyond compare. It was truly an experience we won't soon forget.
Recommended
Wonderful Paris Vacation
By: NickandJenny
Reviewed on: 09 Aug 2016
My fiancé & I just came back from an incredible trip to Paris thanks to the advice and consulting of Mallory Bankson at Valerie Wilson Travel!! The hotel and restaurants recommendations were truly special, and the unique experiences they have access to make for a lifetime of memories. We will make sure to consult with Mallory & Valerie Wilson Travel for all of our important trips. Thanks Mallory!!
Recommended
Family Trip to France
By: Acon
Reviewed on: 14 Aug 2016
Our trip was expertly planned. We especially appreciated the recommended hotels, all of which were lovely with very convenient locations and helpful friendly staff. Thank you for arranging this fabulous trip!
Recommended
Awesome
By: Barbara55
Reviewed on: 18 Aug 2016
Emily Prentiss organized an amazing trip for us to Portgual and Spain. Hotels were top notch and we loved all of the special treatment Emily is the best
Recommended
So thankful for Emily!
By: BrownieBrittle
Reviewed on: 22 Aug 2016
I went on a last min mother daughter trip up to Kennebunkport in August knowing nothing about the area and stayed in the perfect Barn-themed Inn right in town. Our travel specialist, Emily Prentiss, picked the perfect gem that met all our needs and more. Looking forward to continuing to rely on her for ALL our leisure travel for years to come!
Recommended
Baltic/Northern Europe
By: DHL
Reviewed on: 12 Sep 2016
As I told Lois, outstanding in all respects, with thanks for her help. High marks to Silversea.
Recommended
Expert Friendly Service
By: SDT
Reviewed on: 19 Sep 2016
Expert friendly service. All arrangements were perfect and no one minded when I had a few last minute requests. I would use them again in a flash! SDT
Recommended
Great All Round
By: Alistair
Reviewed on: 21 Sep 2016
It was exactly what we wished and the itinerary was paced correctly and the hotels were great, especially The Yeatman in Porto. Could not have wished for anything better.
Not Recommended
Your System
By: Tom
Reviewed on: 26 Sep 2016
Two weeks ago I flew on Delta, where I have Platinum status, Sky Club Membership, and TSA-Pre. Your system did not convey any of this information, I later discovered. When Delta did not contact me the day before for check in, I sensed something was wrong, and I emailed my VWTI agent. She replied by sending me a digital boarding pass. Only when I got to the airport did I discover that I could not use TSA Pre etc. When I further emailed the agent, she said it was due to a system change at VWTI. I am not happy about the absence of quality control.
Recommended
The Ritz Hotel
By: Ellie
Reviewed on: 23 Oct 2016
We had a wonderful 3 night stay at The Ritz Hotel in Paris, France. Our suite was palatial and beautifully decorated. Valerie Wilson certainly has great contact with all the important people there. Our dinner at L'espadon would rival any other Michelin 3 star restUrant there. The dinner was superb. We would return in a flash!
Recommended
Expert trvl consultant and wonderful Paris hotel reccomendation
By: Louis and Tony
Reviewed on: 23 Oct 2016
What a wonderful, informative and professional travel consultant Sue Schiffman is ! Everything she told us prior to the trip was accurate And helpful. As I didn't realize my passport was expired, she recommended a wonderful company that expedited my new passport application and received the new passport in less than a week. Wonderful service ! She knows her hotels, especially the Le Bristol in Paris she recommended. Spend the bit more for this hotel and any of their sister hotels wherever the Oetker collection is. So well worth it ! They have everything covered - as soon as they greet you at the door, to the front desk team , the concierge team , the housekeeping staff, everything is 5 star ! No pretense or attitude here. These are fully experienced professionals who appreciate their profession. Same accolades for the Danieli in Venice and Savoy in London. Use a professional travel consultant such as Sue. It will save you time, energy and expense.
Recommended
Such a Beautiful Place
By: Julie
Reviewed on: 15 Nov 2016
We had a wonderful stay at the Montage Hotel at Palmetto Bluff, SC. The service was extraordinary and the grounds absolutely beautiful. Such a peaceful get-away and we loved getting to meet the hotel's Pet Ambassadors, 3 adorable labrador puppies.
Recommended
The best!
By: Nancy
Reviewed on: 01 Dec 2016
Wouldn't rely on anyone else...
Recommended
Wonderful Stay in San Francisco!
By: Heather
Reviewed on: 09 Jan 2017
We had a wonderful stay at the Palace Hotel! From the moment we stepped through the lobby doors the staff made us feel welcome. Several staff members went out of their way for us and we appreciate their kindness. This includes the front desk staff who personally brought us our key when our room was ready. We were fortunate enough to be upgraded at check-in and our room was beautiful and beyond our expectations. One of the highlights of our trip was breakfast in the Garden Court. It was such a lovely setting and the staff was friendly and knowledgeable about the hotel and city. Another high point was the personal service and attention we received from our travel agent at Valerie Wilson. We were provided with several great options for places to stay in the area and we were so happy they found the Palace Hotel! It was the perfect fit for us. From start to finish, this was a dream vacation and that is thanks to the recommendations and careful planning of our agent. Thank you!
Recommended
Jumby Bay
By: Bill
Reviewed on: 20 Jan 2017
Easy. Flawless and Professional.
Recommended
India 2017
By: Betsy Swindell
Reviewed on: 07 Apr 2017
Everything was smooth and organized..Trip itself was incredible. Best guide ever could have dreamed of. We learned history of where we were going and what we were seeing each day, we were extremely efficient with our time without ever feeling rushed, and that is really incredible. Food was amazing, hotels spectacular. Might change one next time. Only time had any difficulty at all in the long planning process was Visa paperwork and timeline before we left. Think could have started process earlier than 30 days, but did not know it. Ended up getting a ten year Visa, so going back will be easy. Was the trip of a lifetime and I plan on living another life and going back again as soon as I can.
Recommended
india
By: anonymous
Reviewed on: 04 Feb 2017
As always, everything was perfectly organized and exactly what we were looking for in a trip.
Recommended
Trip to Chile
By: JP
Reviewed on: 20 Feb 2017
Outstanding as always
Recommended
Great travel!
By: Bea
Reviewed on: 25 Feb 2017
Intelligent, thorough, and trustworthy
Recommended
Turks & Caicos
By: Nancy
Reviewed on: 16 Mar 2017
Alicia Diaz is always terrific -- timely follow through, good recommendations, lovely to work with!
Recommended
Wonderful experience
By: LoveBirds
Reviewed on: 21 Apr 2017
This was my first time using a travel agent and I don't know why I never did before! Sue S. was wonderful and exceeded all of my expectations with her insights and dedication to ensuring my husband and I had the perfect trip! We have since booked many more vacations with her and will continue to do so in the future!
Recommended
Barbados
By: Bill Atwell
Reviewed on: 19 Mar 2017
Franca Di Spigna of WVT did an exceptional job in planning our trip to Barbados with our 5 month old grandson along with his parents. We relied on Franca for all of the details. As always, we were not disappointed. Franca is a true professional who we would highly recommend.
Recommended
The best travel agent
By: Jeff V.
Reviewed on: 03 Apr 2017
We have had the pleasure of knowing Valerie Wilson for many years. She has always provided sound advice on where to go and where to stay. One year, I went to book a cruise to St. Petersburg and she told me that my wife would not like that cruise line and suggested another. Valerie was, as usual, spot on. We had the time of our lives and then did six or seven more cruises with the same cruise line.
Recommended
Great trip
By: Tammie
Reviewed on: 02 Apr 2017
My travel advisor is rachel, and she's so wonderful to work with. She understands what we like. I give her honest feedback. And i would recommend her to anybody looking for an agent.
Recommended
A HAPPY TRAVELLER
By: Richard
Reviewed on: 10 Apr 2017
Franca Di Spigna arranged the trip flawlessly. Working with her was a pleasure.
Recommended
Dreamy Italian Honeymoon
By: Kate & Ed
Reviewed on: 06 Jun 2017
We worked with Naomie who was super helpful throughout the entire planning process. She was particularly helpful with finding affordable flights and booking other transportation (rental car, private car, trains). The trip went very smoothly and we were very happy with the order of events (e.g. going from Florence to Chianti to Rome to the Amalfi Coast). It was absolutely the perfect trip. I have already recommended Naomie to some other friends who are planning trips. Thank you for everything!
Recommended
Incredible Experience
By: Nikki & Garland
Reviewed on: 13 Jun 2017
This was our first time using Valerie Wilson Travel and we couldn't have asked for a better experience. We trusted them with every detail of our honeymoon and it turned out better than we could have imagined. Big thanks to Mallory Bankson who was so professional and responsive, she took the time to really get to know us and what we were looking for in a honeymoon. We'll certainly be using VWT again.
Recommended
Alaskan trip
By: Ellie
Reviewed on: 26 Jun 2017
Great. She and her office staff are wonderful to work with. As far as the ship we were on, not having complimentary water in the rooms and when departing the ship for shore excursions was a real pain. Every cruise line we have been on has had this, but not Norwegian. We had the nicest suites on the ships, so we finally did get it, but they do not normally give you water like all other lines do.
Recommended
Emily Prentis
By: Italy 2017
Reviewed on: 29 Jun 2017
Always a pleasure. The professionalism and attention we receive is second to none. Emily makes every effort to accomodate everyone in our family and takes great pride in her efforts. It's always appreciated.
Recommended
Amazing Experience
By: Matt
Reviewed on: 09 Jul 2017
I don't generally write reviews and was hesitant about using a travel agent. We were referred by a friend to Emily, and she was absolutely amazing. She helped me and my wife with our honeymoon which was in multiple areas and couldn't have done a better job. I will continue to recommend her!
Recommended
Emily
By: Barbara
Reviewed on: 17 Jul 2017
We've worked with Emily Prentiss for the last five years and have always been very pleased with her recommendations and attention to detail
Recommended
Windstar
By: M
Reviewed on: 20 Jul 2017
She did a fantastic job!
Recommended
Costa Rica
By: Cheese
Reviewed on: 31 Jul 2017
Amazing service and nothing but positive things to say!!!
Recommended
Vegas
By: Mariu
Reviewed on: 12 Aug 2017
Fantastic. Mallory was great!
Recommended
Norwegian dream
By: Aim
Reviewed on: 22 Aug 2017
I worked with Tina at Valerie Wilson who carefully created a vacation for my family of 5, attuned specifically to my request for active travel. The result was a challenging, fabulous once in a lifetime trip, which fulfilled and surpassed all expectations. S
Recommended
Joy in La Jolla
By: Hiral Shah
Reviewed on: 28 Aug 2017
I recently booked a vacation trip to San Diego through Valerie Wilson Travel. It was a postponed honeymoon (eight years later). With that said, it needed to be extra special. I called up VWT and spoke with Dan Beschloss and Rachel Braylovsky. That team was amazing. They planned everything out - from the airline to the upgrade to the villa suite with ocean view at the hotel. Everything that was said I would receive I did. My wife and I had an amazing time and will be using VWT for all future trips. My only regret is that I should've done it sooner.
Recommended
Greece trip
By: Tommy
Reviewed on: 11 Sep 2017
The treatment that we got from Emily at Valerie Wilson was outstanding. Her attention to detail was incredible and she always went the extra mile to meet our needs. We reached out to Valerie Wilson not having any idea what we wanted on our trip, and returned from our trip with the best travel experience we have ever had.
Recommended
Review of Waldorf Astoria hotel in Amsterdam, Netherlands.
By: Ellie
Reviewed on: 01 Oct 2017
As always, she is wonderful to work with. The hotel was wonderful, but I would say the Guest Services phone line needs improvement.
Recommended
Normandy/Cotswolds
By: Ceilidhs Mom
Reviewed on: 06 Oct 2017
Our advisor, Mallory Bankson, has once again organized a terrific trip to Normandy & the Cotswolds for our group of 5 couples. She recommended our favorite hotel, Chateau la Cheneviere for 4 nights and found a beautiful house in the Cotswolds for us to rent. Mallory arranged for golf, a chef and transportation just to name a few requests that we had. We are so grateful to Mallory for assuring we would have a wonderful time together
Recommended
South Africa
By: Belize
Reviewed on: 22 Oct 2017
Outstanding I've worked with Emily for years and she has consistently put trips together that have exceeded expectations
Recommended
Italy honeymoon
By: GTL
Reviewed on: 06 Nov 2017
Our trip was seamlessly organized. We never had to feel stressed or confused about what we were doing. We were relaxed and had fun at the same time. We couldn't have had a wonderful trip without Valerie Wilson!
Recommended
Toronto
By: Lloyd
Reviewed on: 20 Nov 2017
As always working with Sue Shiffman of Valerie Wilson Travel made our weekend in Toronto seamless and completely enjoyable!
Recommended
Best Advisor, Best Vacations
By: Natalie D
Reviewed on: 26 Dec 2017
You should never book a vacation without using Valerie Wilson, especially when working with Kacey Cunningham. She makes booking a breeze and has great recommendations for all aspects of your trip, not just hotels. We've now booked international and domestic travel locales with Kacey and both trips have been amazing. With the addition of the app from Valerie Wilson, it makes traveling a breeze and planning super easy.
Recommended
Waldorf Astoria Orlando
By: Orlando
Reviewed on: 01 Dec 2017
They have great service...
Recommended
Review
By: Ellie
Reviewed on: 10 Dec 2017
Excellent. We had an excellent cruise on Seabourn. Just a bit of a snack with being charged with SeBourn breakfast at our pretrip hotel. My husband called the hotel about this.
Recommended
Always helpful and lovely to work with
By: Jennifer Walker Waggoner
Reviewed on: 15 Dec 2017
As it has been in the past, working with Sue at Valerie Wilson Travel was wonderful. She offers such helpful insights and replies very quickly. We look forward to working with her again.
Recommended
trip review
By: louise
Reviewed on: 08 Jan 2018
Easy and reliable - quick response to questions and emails. Responded really fast when we were away on the trip and had a question. Made good suggestions
Recommended
Germany
By: Leslie
Reviewed on: 07 Jan 2018
My experience with VWT was excellent!
Recommended
Perfect trip, perfectly relaxing
By: at the beach
Reviewed on: 16 Jan 2018
Had less than a week for some down time over the holidays at the end of a very busy 2017. Our six day trip to Paris was wonderful. As always, the trip was well planned , no detail left undone, and everything went smoothly - just what I needed. Many thanks.
Recommended
New York
By: Jtd
Reviewed on: 01 Feb 2018
Most excellent experience
Recommended
Two wonderful cruise lines.
By: Ellie
Reviewed on: 07 Feb 2018
Valerie is always top notch. She recommended this brand new ship as she knew we would love it. And we did! Although, I would have a hard time picking this over the new Seabourn ships. There are many similarities. The Penthouse bedroom is larger on Seabourn than on the Regent Explorer. But it is a wonderful new ship with all the top "bells and whistle".
Recommended
Outstanding Service
By: Carolyn
Reviewed on: 16 Feb 2018
Brandi is an amazing travel advisor.
Recommended
Agent Rachel
By: Sandy
Reviewed on: 02 Mar 2018
Effortless .. you can't beat working with a professional.
Recommended
Great
By: Kerry
Reviewed on: 24 Feb 2018
Ginny and Diane are the best
Recommended
Great Experience working with Diane
By: Rachel_Rosen
Reviewed on: 14 Apr 2018
I was beyond thrilled to have found a travel agent who "gets me" and my family's very specific needs. Working with Diane was wonderful. I felt that I was in great hands through the entire planning process. I look forward to working with her again on future family vacations.
Recommended
Wonderful Trip to Rome
By: LJK
Reviewed on: 05 May 2018
Our travel agent helped us put together a great trip to Rome. She found us an apartment and a nice selection of family activities like a gelato making class.
Recommended
Italy
By: TS
Reviewed on: 10 May 2018
The agent we worked with took the time to understand our expectations, desires and taste to establish an itinerary that completely met our needs. From the hotels, tour guides, and other recommendations, they once again did a fabulous job to help create an experience we will never forget.
Recommended
Italy Trip
By: Rick
Reviewed on: 17 May 2018
Sue Shiffman did a great job was very helpful and responsive. It was a fabulous trip.
Recommended
xxxx
By: xxxx
Reviewed on: 22 May 2018
xxxxxxxxxxxxxxxxx
Recommended
Perfect Trip: Normandy and Paris
By: Lippa
Reviewed on: 26 Jun 2018
Simple and excellent. I worked with Virgina Carogil and Ashley Lancer.
Recommended
Trip to Bahamas
By: Leo
Reviewed on: 25 Jun 2018
Very good, up to expectations!
Recommended
France biking
By: Phil T
Reviewed on: 10 Jul 2018
It was a real pleasure working with Valerie Wilson. The trip planning was extremely efficient and advice was given in the right amounts at the right time. I would strongly recommend working with this travel expert.
Recommended
Scotland
By: Susan
Reviewed on: 05 Jul 2018
Our trip was wonderful and we appreciate all the assistance that we received from Ashley Lancer. As our group was multigenerational (ages 1-70) special attention to our logistics and activities was very important. The accommadions were lovely, the driver/guides knowledgeable, friendly and a good fit for our group. The input we provided for sights to see and activities was nicely incorporated in our travel plans while still leaving some flexibility, if needed, during our trip. Bottom line-the trip met and exceeded our expectations!
Recommended
I love working with VWTI
By: John Thomas
Reviewed on: 14 Jul 2018
I have been booking via Virtuoso for more than 10 years. I switched to Valerie Wilson about a year ago, and it has been by far the best agency I have used. The key word is professional - everything is done quickly, efficiently and accurately
Recommended
Italian Honeymoon! 2018
By: Nick S
Reviewed on: 27 Jul 2018
Our Travel Advisor was Elizabeth Myers - elizabeth.myers@vwti.com From Valerie Wilson Travel. I am so grateful for her planning advise and expertise. All the hotel choices were perfect, and the traveling arrangements made going from place to place very easy. Her restaurants recommendations were spot on as well. Venice was our favorite! And the hotel view room was unbelievable. The Rome hotel was such a nice sanctuary from for our busy days and they gave us an upgrade! The hotel in Ravello was spectacular as well. Traveling any place can be stressful, especially traveling to four different cities in Italy spanning two weeks. But it gave us such peace of mind that everything was taking care of, and that when something was promised, it was delivered. We never felt rushed, or worried, about getting from one place to the next. We truly appreciate all her hard work! She made our honeymoon an unforgettable trip!
Recommended
Best luxury travel agent in the country
By: Jeff V.
Reviewed on: 02 Aug 2018
Valerie Wilson and her firm has assisted our family in traveling all over the world for over 30 years. Valerie Wilson Travel is the best in the business.
Recommended
Amalfi Coast 2018
By: Scott Kuzmic
Reviewed on: 01 Aug 2018
Ashley Lancer was extremely responsive to our requests and was able to accommodate us on short notice. Ashley and her firm are top notch and I would highly recommend them to anyone.
Not Recommended
Awful Experience
By: Greece123
Reviewed on: 18 Aug 2018
While we were very excited about working with your company to help us plan our honeymoon, as two friends recommended your services, we had a terrible experience pretty early on. Our advisor, Elizabeth, had difficulty with attention to detail and she lost a hotel room with a private pool that we were excited about (and I could have booked it online myself but she said that booking through her was better to get services and upgrades). We did not get any upgrades, our hotels didn't know it was our honeymoon, we didn't get any extra services or anything that anyone else didn't receive. Unfortunately, we had a pretty bad experience and feel like the $400 we paid at the beginning was a waste of money and added extra stress to planning this trip.
Recommended
Already have
By: Felipe
Reviewed on: 12 Aug 2018
Great!! It lets you enjoy the trip since long before you board the plane
Recommended
???
By: Echo echo
Reviewed on: 13 Aug 2018
Didn't stay there.
Recommended
Ocean ZCourse
By: Ocean Course
Reviewed on: 13 Aug 2018
Tina is the best in the business - she is extremely helpful and truly cares that we have an outstanding vacation. She goes way beyond and is an amazing partner.
Recommended
Awesome Alaska cruise!
By: Alaska Admirer
Reviewed on: 26 Aug 2018
Ashley Lancer is amazing to work with. She is thorough, has great advice, and worked out a few issues for us so that we were able to have the most incredible experience in Alaska! Thank you!!!
Recommended
VWT is the best
By: DAT
Reviewed on: 14 Sep 2018
Sue Shiffman. Is our travel advisor at VWT. She never ever lets us down. She has booked a ton of trips for us over the years and consider her a part of our family.
Recommended
Superb Service
By: Richard
Reviewed on: 10 Sep 2018
Working with Elizabeth Myers of Valerie Wilson Travel was a superb experience.
Recommended
Mycations- Melissa Roth
By: Pam
Reviewed on: 24 Sep 2018
Melissa Roth booked our stay and researched activities, restaurants and hotels. All was excellent! Loved the extras that made the stay even more special like the Northwestern muffins, welcome letter, delicious snacks on arrival, upgraded room, welcome from the GM....etc!
Recommended
Milan & Lake Como
By: Bill Atwell
Reviewed on: 27 Sep 2018
As always, VWT makes a trip into a lifelong experience. It starts with the professional planning done by our VWT consultant, Elizabeth Myers—hotel, restaurant, tour, and activity recommendations. All the "details" are taken care of to ensure an exceptional travel experience. Well done.
Recommended
Trip of a Lifetime
By: Dmont
Reviewed on: 25 Sep 2018
It was a seamless process from start to finish. My trip to the Galapagos Islands, Quito, Peru and the Sacred Valley of the Incas was incredible. My travel advisor made great recommendations and arranged everything. This was a new and truly stress free way to travel. Thanks T Montana for a wonderful trip and lifetime of memories.
Recommended
VWT Travel
By: Sandy
Reviewed on: 28 Sep 2018
The best most creative travel professionals period!
Recommended
Great travel agent
By: Bea
Reviewed on: 14 Oct 2018
Valerie is knowledgeable, experienced and great to work with! Her staff is efficient and friendly. No errors and all pluses ! When a car, driver or guide was scheduled, they were there on time with a fine regard of Valerie Wilson Travel. Perfect!
Recommended
Windstar Cruise
By: Alice
Reviewed on: 19 Oct 2018
I have nothing but praise for the effcient way the whole trip was organized. I would definitely advise using the Valerie Ann Wilson Travel Agency
Recommended
Provence
By: Diane
Reviewed on: 04 Nov 2018
Working with Valerie Ann Wilson we were able to get a bespoke vacation for every family member!
Recommended
Sue Shiffman is a miracle worker!
By: Dr. Carol
Reviewed on: 07 Nov 2018
Our travel advisor, Sue Shiffman, is a mind reader. She must have a magic wand hidden in her desk at Valerie Wilson. We have taken many trips under her wise guidance and she has NEVER steered us wrong. She LISTENS, which is an incredibly rare skill these days (Maybe that is her superpower!) and she has been able to organize every minute detail of our trip seamlessly. We have recommended her to several of our friends and nobody has ever been disappointed. YAY, Sue!
Recommended
Island Paradise
By: JBird
Reviewed on: 07 Nov 2018
Sue helped us plan a trip to the Four Seasons Lanai in Hawaii which was out of a dream! She's the best!
Recommended
Diane
By: Phil
Reviewed on: 20 Nov 2018
Diane Crisman is great! She is professional and responsive.
Recommended
Week in Portugal
By: L
Reviewed on: 07 Dec 2018
I had an excellent travel advisor (Elizabeth Myers), who guided and organized everything beautifully. We had a wonderful week traveling around Portugal, great hotels and itinerary. I travel often and never had such a seamless experience, thanks to Elizabeth.
Recommended
The best travel agent!
By: Jane
Reviewed on: 13 Dec 2018
I call my travel advisor and she handles all the plans with your agency, I alway get exceptional service.
Recommended
Excellent service
By: Cb
Reviewed on: 14 Dec 2018
Very helpful and diligent Willing to understand and accommodate to our needs and expectations Professional and very responsive
Recommended
Thank you
By: musicintheair
Reviewed on: 19 Dec 2018
Alicia Diez has been helping me with my often complicated travel plans for years. As a musician often working for numerous different clients overseas, I'm asked to find reasonable fares and routings to and from many different places. Alicia has always been so helpful with great communication and generous with her time and efforts. On the very few occasions when an issue arose while I was out of the country, she was always quick to help find the best possible solution. In this day of increasing automation and confusion in the world of travel, it is such a big relief to have someone who can help and I can count on! Highly recommended all around!
Recommended
Traveling
By: Yvonne
Reviewed on: 20 Dec 2018
Wonderful as always
Recommended
Great 2 week trip in Peru
By: lacrosse26m
Reviewed on: 30 Dec 2018
Elizabeth our agent at VAW was amazing. She listened to everything I said, and worked with me to make a great trip. I never could have planned this trip myself, but Elizabeth and VAW made it something incredible. We went to Lima, Cusco, hike to Machu Picchu (via the less popular route which was BEAUTIFUL!!!! thank you for recommending Salkantay trail. It was hard but so worth seeing glaciers, jungles and the ruins), and went to Lake Titicaca. Honestly, I had never worked with a travel agent before and I was worried it would cost a lot, VAW was very affordable which means we will use them in the future for sure!!!
Recommended
Top trip adviser
By: Bea
Reviewed on: 14 Jan 2019
Very knowledgeable, competent and listens to her clients ideas and suggestions.
Recommended
Majestic Hotel
By: l
Reviewed on: 07 Jan 2019
Excellent service and communication.
Recommended
Christmas in Vienna trip
By: Louis M
Reviewed on: 18 Jan 2019
Thank you Once again, Sue Schiffmann, for a wonderful job ! All recommendations and coordination for all aspects of the entire trip right on meter for a seamless and beautiful trip. The Valerie Wilson / Virtuoso contacts you have at the hotels made a big difference... we had all room upgrades and extra amenities all confirmed at each property. Fine job planning a 2 week itinerary.... work with an experienced travel consultant such as Sue and take away the stress of coordinating all of this. Speak soon for a spring trip again !
Recommended
trip planning made easy
By: Ri-ri
Reviewed on: 10 Jan 2019
Working with the Valerie Wilson agency was stress free . Agents listen to what you are looking for in a trip and respond quickly with detailed information and suggestions.
Recommended
Chile
By: John
Reviewed on: 24 Feb 2019
As always,it was great.
Recommended
Turks and Caicos
By: Tiffany hsia
Reviewed on: 09 Mar 2019
Tina Montana is the most charming, professional, knowledgeable travel agent I have ever worked with. She is so amazing on the phone, patient with all my questions and changes and even made magic happen on a trip that was slightly under expectations. She is so easy to work with and I now cannot travel without her.
Recommended
Barbados
By: Bill
Reviewed on: 19 Mar 2019
I would definitely recommend VWT. Their professionalism and client commitment is exceptional. Our Advisor, Trish Maczuga, was excellent. We use VWT on all of our vacation trips.
Recommended
Another wonderful trip!
By: Dee Napolitan
Reviewed on: 30 Mar 2019
Diane Crisman-Race has been our professional, sensitive, and delightful help in putting together a number of cruises, etc. and we can only say the most positive comments about her service to us. We love her!!!! We look forward to working with her as long as we can!!!
Recommended
Florida trip
By: Jim Kenny
Reviewed on: 10 Apr 2019
Valerie Wilson always makes traveling quick, easy, and dependable.
Recommended
Wonderful experience
By: JLD
Reviewed on: 16 Apr 2019
Sue Shiffman is the absolute best! She is thoughtful, dependable and a dream to work with!
Working with Valerie Ann Wilson, you will have access to:
- An experienced travel guide whom you can rely on before, during, and after the trip
- Exclusive luxury resorts and properties
- Once in a lifetime experiences
Explore with the Best
Virtuoso Advisors are constantly pushing the boundaries in unique travel experiences.
Alliance programs are unique tailored experiences exclusive to travelers working with Virtuoso Travel Advisors.
learn more
United Kingdom
France
Italy