Travel Specialties
Interests
Family Travel
Food & Wine
Honeymoons
Independent Tours
Ocean Cruising
Destinations
France
Germany
Italy
Spain
Austria
Selling Travel Since
1965
My Background
I immigrated to the U.S. from southern Germany in 1965. I quickly found my love of arranging travel when I began my career with Globus Tours in 1965.
Three years later, I started with Kobelt Travel in Chicago where I was taught all aspects of the travel industry. After growing the agency from 1 million dollars to 35 million dollars, the agency was sold.
In 1992, I began my own company, Travelex International. After 27 years, I had developed great relationships with my clients and was ready to use my extensive experience to build my own agency.
I have visited 6 of the 7 continents, including most European countries, Russia, Turkey, Japan, China, Korea, Thailand, Brazil, Argentina and other Latin American countries, most Caribbean Islands, Canada, Mexico and Australia. Antarctica here I come!
I look forward to assisting you design your next exciting journey to somewhere amazing!
Places I Have Traveled
Reviews and Recommendations for Ursula Pearson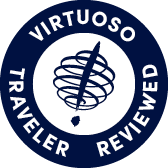 Virtuoso Verified Traveler
All reviews are from confirmed guests sharing exclusive insights
Sort reviews by
Recommended
Customized Itinerary just for us
By: Maureen M
Reviewed on: 17 Sep 2013
I would highly recommend Ursula from Travelex International. Each time we have used her she has exceeded our expectations. We started using her a number of years ago and then we moved to a different state, but that did not stop us. We have continued to use her for trips to Europe and throughout the United States. She has access to many places and excursions that we do not. She seems to know our tastes and just what we would be interested in, we are never disappointed!
Recommended
By: Anne
Reviewed on: 29 Sep 2013
We had a wonderful time! Everything was taken care of. We had transportation waiting for us at every door. We enjoyed our land tours, cruise excursions, and 3 days at Santorini was the icing on the cake. I would be happy to recommend Ursula to plan any of our future trips!.
Recommended
Excellent Trip!
By: Golfer Mike
Reviewed on: 04 Oct 2013
Urusla helped us plan a truly wonderful two week trip to Germany. There were absolutely NO GLITCHES from start to finish. The hotel selections were marvelous - top quality and in prime locations. Even the restaurant recommendations were excellent. The "frosting on the cake" was the upgrade to business class for the flight home. In all it was a 10 out of 10 trip and that should be attributed to planning and attention to detail that Ursula Pearson provided. Wunderbar!
Recommended
Highly recommended
By: None
Reviewed on: 11 Oct 2013
Ursula has helped is in the past and has done a vey good job for us. I have recommended her to our friends, neighbors, and some of my clients. She's very professional and has a great working knowledge of what he clients are looking for,, a good combination. One of my neighbors here in Del Webb Huntley recommended her and we're glad he did. She has helped us with five trips and plan to use her services in the future.
Recommended
Very Highly Recommended
By: Angela
Reviewed on: 13 Oct 2013
Ursula planned a Rhine River cruise for us. It was our 50th wedding anniversary and the first time that we would be visiting Europe. Everything about our cruise and our extended stay was marvelous. All of our transfers were perfect and since we celebrated our anniversary on our trip, she even sent us a wonderful bottle of Champagne, which we enjoyed very much. We will definitely be going to Ursula again for future travel plans.
Recommended
By: Not provided
Reviewed on: 11 Oct 2013
Our vacation to Europe was well planned. Ursula did all the things expected and more. We have already Recommended he to our friends who have used her services for vacation in Italy.
Recommended
By: Ronnie
Reviewed on: 16 Oct 2013
Ursula has helped my Husband and myself for years and she has also helped family and friends and we have always had the best of trips!
Recommended
Highly Recommended
By: Fran and Bob
Reviewed on: 29 Oct 2013
I have never used a travel agent before and now will always do so. Our trip was seemless and we felt like VIPs the whole way. Travelex booked tours for us that were not available otherwise and with two were we the only passengers. Everything was planned perfectly and I know we would not have had the experience we did had we not used Travelex. I can't thank them enough. My bosses will be contacting them for their next trip.
Recommended
By: Not provided
Reviewed on: 07 Nov 2013
Ursula always does a great job for me. I can highly recomend her services
Recommended
Ursula is the epitome of a Travel Agent, I Highly Reccomend
By: Denney R
Reviewed on: 07 Nov 2013
My wife and I have used Ursula and her agency for many years and have never been disappointed. Ursula never stops amazing us for her knowledge of different places in the world and her ability to make traveling still enjoyable. We continue to recommend Ursula to our friends and have received numerous compliments from them about her and the Travel Agency.
Recommended
Absolutely the Best!
By: golfer Mike
Reviewed on: 12 Nov 2013
Our trip to Germany was truly exceptional. Ursula helped us plan a great route through, primarily, Bavaria. The hotels were centrally located and top quality. The restaurant recommendations were the best and the personal guides that met us in five of the cities were loaded with knowledge and were exceptionally personable. We didn't experience one hitch throughout the entire two weeks, even with driving on our own. We look forward to planning our next trip, to Peru, with Ursula.
Recommended
Highly Recommended
By: rms
Reviewed on: 18 Nov 2013
The whole trip was wonderful, from booking to completion. Ursula was able to help me use my frequent flyer upgrades and get tickets for my wife an I using our preferred carrier and without hassle. I also really like the TripCase app which let us keep our plans handy without carrying paper.
Recommended
Vail Summer Trip
By: RPM
Reviewed on: 07 Nov 2013
Ursala from Tavelex has been planning vacations for our family for over 25 years. This was our 40th anniversary trip with the whole family encluding 3 grandkids. So this trip was a tough one with trying to please everyone. Everything about the trip went perfect. Thank you for another great trip with family memories that will last forever
Recommended
Highly Recommended
By: JAS
Reviewed on: 07 Nov 2013
Travelex International was instrumental in working with us on a trip that could have otherwise been very stressful due to river flooding. It was good that our travel agent was familiar with the river cruises and the locations we were visiting and gave us additional information on what to see. Our travel agent also worked with us to submit an insurance claim for the disruption of the river cruise. I would certainly recommend our travel agent to others.
Recommended
By: Marg28
Reviewed on: 07 Nov 2013
Ursula, is amazingly talented in her business. She is diligent when meeting the needs of her clinetel and kind and personable making you feel comfortable in trusting that she will take very good care of you. She does not miss even the smallest detail when making your arrangements.
Recommended
one, two & three trips of a life time.
By: silver man
Reviewed on: 22 Nov 2013
Recommended
Highly Recommended
By: Vhuynh
Reviewed on: 21 Nov 2013
Mrs. Pearson is very devoted to her work. She has helped me and my family for many years. She always gives her best in helping us with flights and hotel rate. I would recommend her to anyone who need help with their travels.
Recommended
10 Days in Greece
By: Eric
Reviewed on: 21 Nov 2013
Our 10 days in Greece put us at the heart of this incredible country - we saw Athens, the Peloponese and two islands. Could have stayed longer! The itinerary was well thought out, the transfers perfect and the hotels fabulous. Ursula Pearson captured our wants and made them happen. Thanks!
Recommended
By: Not provided
Reviewed on: 29 Nov 2013
Ursula always does a great job. Never had a problem when Ursula arranged travel. Thank you Ursula and Travelex
Recommended
Wow! She is a travel magician
By: KKP118
Reviewed on: 03 Jan 2014
Ursula has organized and booked several international trips to us - Africa, Argentina, Europe and Asia. Her recommendations for hotels and tourist excursions were spot on. She fights for you if travel plans go awry, especially with the airlines! Our Kenyan honeymooon was one trip in particular we'll never forget, especially with all the little perks she surprised us with.
Recommended
Florida Vacation Big Freeze
By: DRC
Reviewed on: 11 Jan 2014
The travel arrangements were perfect.... until the big Freeze!! Sub zero temperatures and blizzard conditions grounded thousands of flights. While others languised on endless hold at the airlines, or waited online at the terminal. I was able to contact a travelex represenative right away. Plus the iphone app that was suggested with my ticket verification was agble to find alternate flights in real time. Disaster averted!
Recommended
Awesome
By: Maya
Reviewed on: 13 Jan 2014
Ursula has so much patience. It is hard to create an itinerary for 9 people during the most expensive time to fly. This is not just adults travel but the kids too. She is so dedicated and understanding. She always find great prices, seats and hotels for us. With virtuoso, we also experience VIP treatment.
Recommended
By: Not provided
Reviewed on: 29 Jan 2014
Ursula is an extremely competent and professional travel agent!
Recommended
Ursula did a great job with our travel, She is the Best.
By: jbf
Reviewed on: 05 Feb 2014
Recommended
Highly Recommended
By: Amy13
Reviewed on: 12 Feb 2014
Ursula went beyond just making our reservations to realizing we needed to "flip" a segment of our trip to make more sense in our timeline. We didn't even know that it could be done, so when she volunteered the option, we were thrilled. Whole family looking forward to our adventure this summer.
Recommended
Highly recommended
By: Don
Reviewed on: 16 Feb 2014
Everything was as expected.
Recommended
Highly Recommend
By: Nan74
Reviewed on: 02 Mar 2014
Ursula did an outstanding job of planning our Hawaiian vacation.  We so enjoyed the resorts she suggested and had a perfect time with the several required flights.  My husband and I are very pleased with Ursula's efforts and product.
Recommended
Excellent service
By: DJ
Reviewed on: 24 Mar 2014
Please write at least 15 characters
Recommended
Outstanding Service
By: golfermike
Reviewed on: 07 Jun 2014
Ursula Pearson is the best!  Throughout the planning and booking process Ursula was extremely helpful.  If she didn't have the answer immediately she got back to us quickly with the needed information.  She will continue to be our "go to person" for our travel needs.
Recommended
Amazingly Talented!
By: MED
Reviewed on: 16 Jun 2014
I would recommend to anyone wishing to use a travel agent to personally call Ursula. She is the most capable, professional agent I have ever used.  She attends to your smallest of details and executes the most important of details without missing a step.
Recommended
By: Not provided
Reviewed on: 26 Jul 2014
Ursula always comes up with great places to stay, places that are not available through our own search! She seems to know just what we want.
Recommended
exporter friendly service
By: Jimmy B
Reviewed on: 02 Aug 2014
Ursula is always innovative, informative, and seeks value for every dollar spent. She has a wealth of experience and has become our "go to" travel agent in the last several years. We recommend her highly without reservation.
Recommended
EXCELLENT SERVICE AND ATTENTION TO DETAIL!!!
By: RON20
Reviewed on: 10 Oct 2014
Our trip was most enjoyable and much is because of Ursula, who always works hard at giving good service!!!!
Recommended
Fantastic service
By: Bichon mom
Reviewed on: 20 Feb 2015
We had a fabulous trip celebrating our 25th anniversary. Ursula made sure we had great transportation to the ship and spa credits to enhance the first class amenities we were to experience. We're hoping to put together a group trip next time for her to coordinate.
Recommended
London / Paris
By: Jack
Reviewed on: 03 Apr 2015
My family said this was the best trip they had ever taken. It was a pleasant surprise from the normal trips on the beach that we usually take. Everything was set up by Travelex, making it very easy and more enjoyable for my family. The hotels, the train to Paris, the Underground and Metro passes, tours, and pick-ups to and from the airports. All of this made our trip the best one we have had. Thanks!
Recommended
The Best of the Best!
By: Al
Reviewed on: 23 Apr 2015
Ursula is simply the best travel agent I know. I've booked millions of travel and leisure miles with her and have had very few 'situations' over the years, because she knows how to avoid them and deal with them expertly when the do occur. I'd recommend Ursula and her whole team to handle the complexities of today's travel world in a very client-oriented and efficient way. Most of all, I appreciate the out-of-the-box thinking she does and which she also demands from her colleagues. It's always a pleasure to deal with Travelex International.
Recommended
Crystal Cruise wine tasting trip
By: Jaime
Reviewed on: 08 Jul 2015
excellent, well organized, very professional and friendly
Recommended
Experienced - Trustworthy - Expeditious
By: Herm
Reviewed on: 14 Sep 2015
Ursula continues to provide world class customer service. Both her domestic and international knowledge of destinations and properties always align with our expectations and quest for a good value. After working with her for almost thirty years, we still enjoy and appreciate the responsive and accurate exchanges.
Recommended
Great time with no surpasses.
By: GolferMike
Reviewed on: 24 Sep 2015
Our Viking River Cruise (Paris to Normandy) was great. Ursula helped us make all of the arrangements and there were absolutely no glitches throughout the entire trip.
Recommended
Very helpful
By: Grandote
Reviewed on: 13 Oct 2015
They were able to get me what I needed without any problems. Make traveling a lot easier. Very friendly people to deal with.
Recommended
Expert Service, Great Advice
By: Shellpicker
Reviewed on: 04 Nov 2015
Ursula secured our hotel reservations at The Four Seasons Hotel in Sydney Australia. Her advice and service were both outstanding, resulting in the BEST accommodations we have ever had. The extra benefits we received from booking through Travelex International, a Virtuoso Member, were unbelievable. I HIGHLY recommend contacting Ursula Pearson when planning a trip.
Recommended
Professional with a personal touch
By: Eddie
Reviewed on: 10 Nov 2015
Ursula always does a fantastic job. Quick turn around, professional, and really knows the right places to send me.
Recommended
Trusted Advisor in our Quest to Travel the World
By: JM224
Reviewed on: 20 Nov 2015
Ursula is a trusted advisor through and through. She always helps us secure the best accommodations and perks and ensures we have the right information to make the best decision for us. Her connections throughout the industry help us get access to the best operators, hotel upgrades & amenities, and location-based experts. We've been to the Galapagos, Oktoberfest in Munich, Australia, Morocco, Punta Mita Mexico, Amangiri, The Rhine River in Germany (with a toddler!), and many many places in the US. We cannot fathom taking these trips without Ursula's guidance and experience. Next up...South Africa & Botswana!! Thank you Ursula for your partnership in our quest to see the world.
Recommended
Excellent
By: George
Reviewed on: 02 Dec 2015
Everything was very well organized and went smoothly.
Recommended
.
By: Marg
Reviewed on: 30 Dec 2015
Ursula is professional, friendly, and goes beyond to assure your travels are all that you expected and more.
Recommended
The Best in the Business
By: Phred
Reviewed on: 28 Jan 2016
Have had Ursula plan trips for me several times now and she always delivers. I appreciate her knowledge of the areas being visited......which is what makes her itineraries fantastic. Cheers!!
Recommended
thank you for plannind our ski weekend with such short notice.
By: Walter, Barrington.
Reviewed on: 22 Feb 2016
your plans were perfect for us, as usual.
Recommended
Pesos
By: Grandote
Reviewed on: 17 Apr 2016
Everything went smoothly. Excellent people to deal with.
Recommended
Excellent down to the smallest detail
By: Budzy
Reviewed on: 20 Jul 2016
Ursula and her colleague, Lisa Torgerson, did an excellent job pulling together a complicated itinerary for us. My husband and I were in different parts of Europe at the same time and then traveled together for part of that time. In addition, they found a very reasonable ticket for our daughter to fly to her study abroad program. We were most impressed by the flexibility in planning they offered. Often during the planning process, I would do changes and Lisa cheerfully accommodated them. Also, they planned down to the smallest detail. They found large beds for us (hard to find in Europe), extra space in plane seat assignments, window views for train travel, etc. The hotels selected reflected the charm of the city while also being very comfortable with breakfast included--a real nice start to a busy sightseeing day. They also answered some of my basic questions about travel in a cheerful manner. I would definitely recommend Travelex International!
Recommended
Full service!
By: LoriL
Reviewed on: 29 Sep 2016
From start to finish Travelex did a great job helping us plan our vacation to southern France. Their suggestions of lodging and restaurants and private tours were perfect. They were very flexible to meet our needs and requests. Everything went off without a hitch. We especially liked the new app that had our itinerary and contact information for each day at our fingertips on our phone. That was so useful and an easy way for everyone on the trip to stay informed. We had a wonderful time on our trip and we owe it all to Travelex!
Recommended
So pleased planning another trip
By: rke
Reviewed on: 17 Oct 2016
Thoroughly enjoyed our recent trip to the Canadian Maritimes planned by Ursula Pearson. We explained we wanted a hybrid of excellent local guides and recommendations that allowed us personal freedom without being tied to a group travel time schedule. Ursula listened and delivered! Thank you!
Recommended
Super! Helped with all the details and more!!
By: Ronnie
Reviewed on: 29 Dec 2016
We did not know what to expect but it was first class....some of the excursion off the boat were not the best but the service was first class! Ursula is always a very big part in making things go right! Oceania is a good cruise line and we have traveled with them several times and have had very few complaints. We have run into some problems with the excursions but that is the only area that we could really complain about....
Recommended
Great Service
By: Travel Bug
Reviewed on: 04 Mar 2017
Easy! I love to travel but do not have time to investigate all of the details. Janet, at Travelex, does all of this for us. We can plan all travel details by email and phone, and even have our travel documents delivered. On our recent Australia trip, Janet took care of our visa, flights, hotels, booked tours for us directly with tour operators in places we were visiting (excellent tours and much less expensive than tours offered by our ship). When we experienced an issue while away, one email to Janet took care of it. We love the Virtuoso benefits too! We were fortunate to be upgraded to our own bungalow at the Four Seasons in Bali. This is a fantastic property and our stay in the bungalow was heavenly! We are already working with Janet on our next two trips.
Recommended
The Danube isn't blue - but the trip was excellent!
By: golfermike
Reviewed on: 20 Jun 2017
Ursula Pearson really took the hassle out of planning our latest Viking River Cruise. Her expertise allowed us to select great excursions and she was able to secure great flights for us.
Recommended
Canada
By: Golfer
Reviewed on: 17 Jul 2017
Good! No complaints about my dealings with Ursula
Recommended
Pays attention to the details
By: KG
Reviewed on: 17 Sep 2017
Ursula was once again the best! She pays attention to the little details, and made our trip to Italy (with two little kids) perfect. We had such a great time, and enjoyed Rome and Tuscany largely due to Ursula's suggestions. Can't wait to plan our next trip!
Recommended
Great
By: DJC
Reviewed on: 11 Oct 2017
Outstanding. She is always responsive to our quetionsvand needs.
Recommended
Ireland
By: Ireland
Reviewed on: 30 Oct 2017
Ursula is very friendly and knowledgeable and always knows what we want.
Working with Ursula Pearson, you will have access to:
- An experienced travel guide whom you can rely on before, during, and after the trip
- Exclusive luxury resorts and properties
- Once in a lifetime experiences
Explore with the Best
Virtuoso Advisors are constantly pushing the boundaries in unique travel experiences.
Alliance programs are unique tailored experiences exclusive to travelers working with Virtuoso Travel Advisors.
learn more
France
Germany
Italy
Spain
Austria
Argentina
Brazil
Croatia
French Polynesia
Fiji
Japan
Kenya
Monaco
Norway
Switzerland