Jeannine Bottorff
Mc Lean, VA United States
Travel Specialties
Interests
Independent Tours
Family Travel
River Cruising
Honeymoons
Safari
Destinations
Italy
Ireland
Iceland
France
United Kingdom
Selling Travel Since
2012
My Background
My name is Jeannine and my company is Journeys By Jeannine. As a Virtuoso affiliated travel consultant, I can help you create unforgettable memories by using my knowledge, expertise and connections to create the journey you envision.
I believe that when the details of a travel experience are taken care of for you, you can relax, reconnect and discover the world with your spouse/partner, your family and your friends. The ability to provide this service is my passion; since I've experienced it myself as a previous Virtuoso client, I know how important your vacation is.
Places I Have Traveled
Reviews and Recommendations for Jeannine Bottorff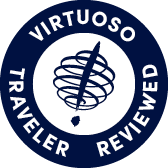 Virtuoso Verified Traveler
All reviews are from confirmed guests sharing exclusive insights
Sort reviews by
Recommended
Highly Recommended
By: KDL
Reviewed on: 14 Aug 2013
From the start, Jeannine was professional, thorough and and so nice to work with. She does a good job of assessing how you like to travel since this varies from family to family. She was on top of things all the way through, even when we had questions while we were on the trip. Not one detail was left unchecked. Can't say enough good things about Jeannine!
Recommended
Just What We Wanted
By: Cake Lady
Reviewed on: 12 Jan 2014
After trying to plan a short FL getaway ourselves, we decided we didn't have the time or desire to sit for hours in front of the computer. So I called Jeannine and I'm glad I did. She not only got us organized but found cheaper airline tickets than we'd found. All the reservations were in order from air to car to hotel. We will be using Jeannine again in the not so distant future. Thank you!
Recommended
First and Definitely Not the Last Time Working with Jeannine
By: Steve H.
Reviewed on: 25 Jun 2014
This was my family's first time working with Jeannine.  I'm happy to say that not only will I work with her again, I would happily recommend her to my family and friends also seeking out help with their travels and vacations.At the start, we were fortunate to have a wide variety of destinations to choose from, but couldn't easily narrow them down.  Jeannine took the time to understand what might be appealing to me, my wife and 11-year-old son.  After some research, she gave us a couple of recommendations, one of which instantly hit the spot for us.  She then handled all of the details in what it would take to be fully prepared for the trip, from our departure to our return (sniff!) back home, answering any and all questions along the way.  The vacation turned out to be fantastic!In my experience, you could not go wrong asking if Jeannine can help you out with your future trips.
Recommended
The trip of a lifetime!
By: MJC
Reviewed on: 23 Aug 2014
Starting a full six months before our trip, Jeannine worked with my family of five to create the trip of a lifetime. She used two fabulous experts in the areas we went to: Select Italy and Distinctly Deutschland. We couldn't be more pleased with the outcome. Our three boys, ages 18, 16, and 12 were engaged throughout our time in Italy, Austria and Germany - it was truly a learning and growing experience for them (while having fun!). We especially enjoyed having private tour guides for the portions of our trip that were most important to us: Vatican, Pompeii, Cinque Terre and Eagle's Nest. It was well worth the additional cost. I can't imagine planning a two week European trip without Jeannine's help. She asked lots of questions to get a sense of our family's interests, as well as the "tempo" of the trip. Then she went to work, providing various options for tours, accommodations, and restaurants. She did all the legwork for me and created a lasting memory for our family.
Recommended
Very helpful!
By: Stokes in VA
Reviewed on: 12 Sep 2014
Jeannine was incredibly helpful in planning our 2 week educational and fun trip w/our two young teens to Paris and London. She was patient with us, as we changed our minds numerous time, and she came up w/creative feasible ideas in response to my wacky requests. The bike trip and picnic through the Versaille gardens and Marie Antoinnette's village were lovely (Fat Tire Bikes I think - excellent!). The personal guided tour through the Louvre was perfect - about 3 hours, and we were able to see the highlights, and learn about the highlights and other excellent works of art from a true French art historian. Our teenage kids were enthralled w/our guide's stories about the artwork. The Loire Valley guided tour of three castles was also perfect - we were in a small van, with one other family, and were able to see and learn about the countryside and French culture on our travels. Jeannine organized the logistics well too. We will happily call her for our next trip!
Recommended
Expert, responsive, friendly, accommodating
By: Debbie
Reviewed on: 23 Oct 2014
Consistently provides well researched options specifically tailored to ou interests. Will continue to rely on her expertise for our travel needs.
Recommended
Very Responsive
By: Ed
Reviewed on: 14 Jan 2015
Jeannine Bottorff helped me plan a last minute trip to Germany. I had not used a travel agent in some time and our schedule was somewhat challenging. With just a little information about our family, Jeannine crafted a fun vacation packed into just a few days over Christmas. Apart from our time in Germany visiting family, we spent four days in Brussels and stayed at the hotel Amigo. The recommendations were almost perfect as were her tips ranging from best way to get passports for kids in a hurry, sightseeing agendas, sites to see...etc., were numerous and very useful. Jeannine is not cheap and neither was our trip. But she did manage to get our trip together in just a couple days and got good airline prices. Altogether we had a great time and I highly recommend Jeannine for the luxury or last minute traveler.
Recommended
Excellent Service and a Warm Welcome
By: Ginade
Reviewed on: 20 Jan 2015
Jeanine planned a memorable trip for me and my girlfriends. We were celebrating our 50th birthdays and wanted to do something unique. We settled on Iceland to see the Northern Lights and a spa day at the Blue Lagoon. We wanted a trip tailored to just the four of us, and it was perfect. We were in Iceland for a week. Jeanine planned several outings during our stay and left just the right number of days for exploring. Our drivers were friendly and knowledgeable. The accommodations were excellent. Jeanine checked in with us periodically before the trip with lots of helpful travel advice, and we had a lovely fruit tray in our suite upon arrival to provide a much needed healthy snack after a long plane flight. We had a wonderful trip in a unique and friendly county.
Recommended
Best vacation...ever!
By: AnnieM
Reviewed on: 26 Feb 2015
Jeannine was an absolute pleasure to work with. She was proactive, available, and did everything she could to make this trip special. Upon arrival, we were in a smaller room than we had anticipated. Within less than 24 hours, Jeannine had contacted the general manager of the hotel and landed us the presidential suite! We'll be calling Jeannine again. She made everything seamless and so easy. Awesome job and thanks for the incredible vacation!
Recommended
Helped us Find a Vacation We All Enjoyed.
By: Kayke
Reviewed on: 25 Mar 2015
We were all over the board in terms of where to go. Jeannine helped walk me through the options and was helpful suggesting new ideas. She was very patient as I returned with the feedback. The vacation was for me, my husband, our 17-year old and a 12-year old. We typically did European city vacations where there was a lot to see and do and were sure we would never manage at a beach resort. We only had 5-days so going to Europe involved too much travel. Our son was keen on sitting on the beach. I was worried and had a list of things to do in Miami. We rarely left the resort. It was relaxing to sit by the pool or beach. We were surprised how much we enjoyed our vacation. Jeannine was able to get us the right accomodations as well as several perks we would never have been able to negotiate on our own. Working with Jeannine was great.
Recommended
Very attentive to our needs.
By: Gen72
Reviewed on: 25 Aug 2015
Jeannine is an excellent travel consultant. She was very knowledgeable about the places we wanted to see on our trip. She listened to us and was very attentive to details. Nothing was too much trouble for her. Jeannine is pleasant to work with when planning a trip. Our trip was wonderful, thanks to her. It is easy to see that she loves what she is doing! Her enthusiasm for us and for all we would see and do was evident in all our planning stages. Thank you, Jeannine.
Recommended
Genuinely cared about our trip!
By: Nancy
Reviewed on: 30 Jun 2015
Jeannine is terrific! She planned a two week trip to Europe for my family and me. From the beginning she listened well to what we were interested in seeing. Throughout the planning process she was creative, patient (with our many novice questions) and extremely detail-oriented. She was attentive and responsive when we were abroad -- checking on reservations before we arrived. We had a wonderful time and we kept commenting during our trip about how glad we were we had enlisted Jeannine's help. She is fairly new to trip advising and very enthusiastic about what she does. We all got the impression that she genuinely loved making our trip a great experience. I would highly recommend her and we will definitely use her again!
Recommended
Great personalized planning
By: JAM
Reviewed on: 14 Aug 2015
Jeannine provided great personalized service every step of the way. She went out of her way to get all of the details right based on our needs. The trip went flawlessly. I really can't say enough about the planning process and how smooth it went. There was one hiccup that Jeannine took care of in a favorable way. All-in-all an excellent experience.
Recommended
Patience of a Saint
By: Carla
Reviewed on: 18 Nov 2015
Jeannie was so amazing with getting our whole group organized. Even when I was late getting some information filled out , she sent me gentle reminders and never made me stress out or worry. Thanks so much Jeannine! We look forward to having you plan a trip for us in the future !
Recommended
Goes the extra mile
By: Elizabeth89
Reviewed on: 27 Nov 2015
Jeannine helped my husband and I plan a fall getaway in 2014 to Milan/Lake Como. She made the planning so easy and the trip was just the right mix of city and lake. This year, we spontaneously booked ourselves some flights to US Virgin Islands with some miles. We were crunched for time and we knew St. John from previous trips so we quickly booked a hotel. I discovered a few days later while talking with Jeannine that the hotel was a Virtuoso property. Jeannine immediately called her contact at the hotel to try to get us the Virtuoso amenities – even though I had booked the reservation myself. So guess what happened when we got to the resort? Jeannine's efforts got us an upgrade to a beachfront room that was 10 feet to the beach, breakfast every day, and a cocktail cruise (plus iced champagne waiting in the room at our arrival). I now realize that I can call Jeannine for any of our travel needs – big or small.
Recommended
Made our Dream Trip a Reality
By: Sylvia90
Reviewed on: 07 Jan 2016
Jeannine was friendly, knowledgeable and quick to offer suggestions to help make our dream family trip a reality. She made sure that she understood what we wanted to get out of the trip, what our budget was, and what our likes and dislikes were. Everything that was supposed to happen, happened: on time and without fail. Thanks, Jeannine for helping our family celebrate a wonderful week of discovery in Ireland, Scotland and England. It could not have been better.
Recommended
Honeymoon in Thailand
By: lucaslm
Reviewed on: 25 Jan 2017
Jeannine was great! Right from the beginning, she was able to our vague idea of what we wanted to do on our honeymoon and turn it into the trip of a lifetime (so far). As someone who tends to be a little anxious, Jeannine was great about making sure I never felt anxious, worried, overwhelmed, etc. It was amazing to be able to go on our honeymoon and know that everything had been taken care and the only thing we had to do was enjoy ourselves!
Recommended
Another wonderful trip
By: Virginia
Reviewed on: 27 Oct 2016
Jeannine once again created an itinerary of memorable experiences for us. She is so easy to work with and listens so well, that planning is a pleasure. Thank you Jeannine for another wonderful trip!
Recommended
Outstanding service!
By: Alina
Reviewed on: 31 Dec 2015
Outstanding service from Classic Family Journeys! Jeannine and her team were my first experience with a travel agency for a mother/daughter trip to London during Christmas 2015. Jeannine's recommendations, the tours, the agenda, the location of our hotel, all were spot on. Our trip to England was absolutely the BEST vacation we have ever been on. We would not change a thing about our trip. Jeannine and I discussed my budget, expectations, wants, concerns, etc and within 2 days, Jeannine had a draft itinerary built for our trip. She included 2-3 price options for hotels, flights, tours, and the website links for each to help me decide. I made additions/changes to the itinerary several times and Jeannine quickly made the adjustments and sent me new price quotes. Her assistance saved me countless of hours online and on the phone planning our trip. During the trip, Jeannine provided in-country emergency contact information of a "sister" travel agency in London, should we have an
Recommended
Great Babymoon
By: Luice
Reviewed on: 25 Aug 2016
When my husband and I learned that we were expecting, I knew we had to get a babymoon to Europe planned but the thought of where to go and what to do was overwhelming. I reached out to Jeannine and she helped us through it. After talking with me, we decided on Germany and Austria, Munich and Salzburg specifically. With our interests in mind, and some imagination on her part, she mocked up an itinerary for us. Since we were flexible on dates there was some back and forth on exact dates and activities. She patiently worked with us to plan an itinerary that we liked and after realizing our trip was longer than initially thought, also worked in a few days in Innsbruck. The trip was great. We had two small hiccups while in country but Jeannine quickly and flawlessly worked it out. It was great to be able to shoot her an email and know she would work it out, we could continue on our trip stress free. You're in good hands with Jeannine.
Recommended
Helpful, enthusiastic and thorough
By: Liz2727
Reviewed on: 13 Sep 2016
Jeannine helped to plan a wonderful 10 day family trip to northern Italy in August (Florence, Cinque Terre and MIlan). We were flying into the north but were not sure how long to stay at each city or the best travel options between the cities. She helped to tease out an itinerary in a very short time. It all turned just the way we wanted - transfers were always on time and professional, accommodations were exactly what we expected and the private tours were fun and informative. She's a great resource.
Recommended
Responsive, hard working, goes the extra mile
By: alisonB
Reviewed on: 09 Sep 2016
Jeannine turned on a dime to plan parts of a family trip to Italy for me. I called her 4 days before we left for Rome and she was able to have a tour scheduled in Rome for us and two in Florence for another part of the trip. Very helpful!
Recommended
Great Planning
By: The Professor
Reviewed on: 20 Oct 2016
We worked with Jeannine over the course of 8 months to plan our France trip. She was instrumental in coordinating our trip which involved family members from different parts of the US. She made excellent recommendations and took the headache out of booking tours and day trips. We were especially grateful that she worked with us in letting us book and plan some excursions while we used her expertise in planning those which were outside our comfort zone. All in all, it was a great partnership. We will absolutely use Jeannine for our next international travel adventure.
Recommended
Great local weekend BD getaway
By: Judy P
Reviewed on: 12 Nov 2016
Hi Jeannine, We had a great weekend! Thank you so much for everything. The hotel was lovely. It was nice to stay at a modern hotel for a change, the last few we stayed at were old and historic, (which are very lovely and unique), but it was nice to have everything modern, new and large. They did upgrade us to a Deluxe King Suite, it was big enough to have our entire family for a party! Thank you very much for the champagne and chocolates, what a nice surprise! The complimentary breakfasts and the $100 voucher were very much appreciated. We would never have gotten these "perks" if we had booked the hotel ourselves. I'm glad we choose this location as well. I was feeling a little guilty about spending a weekend away when we live so close but we explored parts of DC that we have not been to before and the suite was so nice that we looked forward to coming back in the evening and "chilling" in our rooms. Feel free to call anytime this week. We are really excited to work with you on
Recommended
Fantastic Family Vacation
By: Susan S.
Reviewed on: 18 Nov 2016
Jeannine planned our family vacation to Disney World. We had a magical time with our 4 year old. She recommended places to eat and reminded us when it was time to book our character dinners so we wouldn't miss out. At Disney if you don't book well in advance you will miss a great deal because they book solid six months out. As a working mom, I can promise you if she hadn't reminded me, we wouldn't have been able to do all the great dinners we did! She even went the extra mile during our trip by sending us this adorable gift basket with a stuffed Mickey, personalized Mickey ears (my daughter's favorite), and these cool memento cards of Disney firsts that our daughter could hold up with each new first (My first trip on the monorail and so forth). Anyway, we had a wonderful time and were made to feel very special. So, thank you Jeannine for helping us to make fantastic family memories. We will use your services again!
Recommended
Great family getaway
By: Jane917
Reviewed on: 05 Jan 2017
Jeannine was able to find a good hotel in a small non touristy town for our family of five plus two sets of grandparents. We were within walking distance of a few restaurants, shopping and the beach so it was a great get away for our entire family.
Recommended
Tour of Italy
By: 917Jane
Reviewed on: 23 Apr 2017
Jeannine is a pleasure to work with. She always has great suggestions and recommendations for hotels and tours that I could never find on my own.
Recommended
Attention to Detail
By: Marty
Reviewed on: 08 Oct 2017
We very much enjoyed working with Jeannine and felt her service was very personalized and detail-oriented. She was attentive to our needs, planned wonderful activities and visits for us, and often checked up (even on our trip!) to see how things were going. We would definitely use her again and recommend her to others.
Recommended
trip to italy went terrifically!
By: Terry
Reviewed on: 01 Nov 2017
a really good experience - thanks so much Jeannine
Recommended
Ireland 2017
By: Tom C
Reviewed on: 05 Nov 2017
Working with Jeannine was terrific. We had never worked with a travel advisor before, and Jeannine was excellent at asking questions that really helped define our trip objectives and identify activities that met them. Her initial itinerary reflected a great understanding of what we wanted. The package of information she put together for the trip was well organized and helpful, and I literally carried it throughout the trip. We had some weather adventures that resulted in one cancellation and potentially others, and Jeannine was very available to address questions. I highly recommend Jeannine and plan to work with her again.
Recommended
Croatia and Montenegro
By: Marian
Reviewed on: 14 Oct 2019
This is the 4th trip that Jeannine helped me plan so it's clear that I think she is a great trip advisor!
Recommended
South Africa Trip
By: Debbie & Alan
Reviewed on: 23 May 2018
Jeannine Bottorff provided superior help and guidance from the beginning of the process through the end. We have worked with Jeannine in the past and her commitment and knowledge continues to impress us. In addition, Jeannine remains available throughout the trip and when any issues arose, she immediately resolved them before they became concerns. We will continue to use and recommend her services in our future travels.
Recommended
South Africa trip
By: D&H
Reviewed on: 01 Jun 2018
This trip was well planned and the guides and accommodations were lovely. Both safari locations and experiences were excellent! Our advisor was very responsive during the trip when we needed her. Thank you!
Recommended
Excellent Customer Service
By: Alina
Reviewed on: 01 Jul 2018
This was the 4th trip Jeannine has planned for my family and she did not disappoint. She considered our needs, requests, and budget to provide great recommendations. Jeannine also provided outstanding customer service when we requested to move hotels after spending 1 night in a substandard hotel. She personally worked after hours to ensure we were checked in at a better hotel and went as far as calling the new hotel to speak to the hotel manager on our behalf. I will continue to use Jeannine and her services when planning future trips. She provides a peace of mind that is priceless.
Recommended
Cuba trip
By: Figz
Reviewed on: 15 Jul 2018
Jeannine could not have a better travel advisor. When I told her that I was traveling to Cuba with my 87 year old mother, she kicked into action. She arranged customized tours of Havana making sure that it was at our pace and that we always had a plan in case we needed a rest. Everything she planned worked out perfectly. I would highly recommend Jeannine for your travel plans and will be used nf her again.
Recommended
Planning through Jeannine made the trip!
By: Dani D
Reviewed on: 27 Aug 2018
We were thrilled to be working Jeannine to plan our trip. She was super helpful, friendly and capable. Every aspect of our trip was well thought out and took into consideration what our priorities were. I would work with her in a heartbeat and so glad she was recommended to us.
Recommended
Wonderful trip!
By: Elizabeth
Reviewed on: 10 Sep 2018
Jeannine planned the perfect vacation to France for me and my daughter and all the details went smoothly -- I couldn't recommend her more highly!
Recommended
Amalfi coast hiking trip
By: Marian
Reviewed on: 25 Sep 2018
I was introduced to Jeannine by my friend and her sister who have taken several trips with Jeannine and highly recommended her so I was very confident when I called her and I was not disappointed. She was great and very knowledgable and a pleasure to work with.
Recommended
Trip to Tialy
By: Figz
Reviewed on: 14 Oct 2018
Jeannine had everything set up perfectly for our trip to Italy. From the transportation to the private tours to the restaurant recommendations. We will be contacting her again for our future travel plans.
Recommended
Italy_London Family Trip October 2018
By: MMcHugh
Reviewed on: 22 Oct 2018
Working with Jeannine was awesome. She provided prompt service from planning, to booking, to troubleshooting scheduling and other items in real-time during the trip. She really listened to the type of experience we wanted and what type of travelers we are (very independent!) and then executed on those wishes. I highly recommend her, and already have to my friends and neighbors!
Recommended
Burmuda
By: Marian
Reviewed on: 24 Nov 2018
She was great. She was very knowledgeable, fast and found a great deal at a great resort hotel that had wonderful amenities.
Recommended
Fabulous family trip to Costa Rica
By: Tara
Reviewed on: 06 Mar 2019
Jeannine was absolutely amazing in planning our multi-generational family trip to Costa Rica. We had a group of 14 people coming from four different places, and she perfectly coordinated every detail. She suggested activities that would be fun and appropriate for everyone; she found great resorts that worked for our large group; and the logistics were all perfect: every time we walked out the door, a private shuttle was sitting there waiting for us. Jeannine listens well and was so patient working with our large group. We can't wait to plan our next trip with her! She made everything so easy.
Recommended
Wonderful vacation!
By: Elizabeth
Reviewed on: 13 Jan 2019
Jeannine planned an awesome trip for us to Guatemala, exploring Mayan ruins and experiencing the culture of this beautiful country! Everything went like clockwork with seamless travel, terrific guides, and beautiful hotels.
Recommended
Vietnam, Laos, Cambodia
By: Mia
Reviewed on: 13 Feb 2019
Jeannine is a pleasure to work. She is patient, knowledgeable, and thorough. I will continue to work with her for my travels.
Recommended
Jeannine is great!
By: Christy
Reviewed on: 03 Mar 2019
Jeannine exceeded our expectations. Her thoughtful attention to detail and superb suggestions improved our vacation.
Recommended
Portugal
By: MAM
Reviewed on: 27 May 2019
Jeannine is highly competent and responsive. Working with her was a dream. She quickly understood the kind of trip we wanted to plan, proposed a very thoughtful itinerary, and then diligently pulled together all the details. She is superb at thinking through each step of the trip and following-up on any issues that arise to ensure a seamless experience. I've worked with a number of travel advisors before this, and she is the absolute best!
Recommended
Peace of mind and trip of a lifetime
By: Cathy
Reviewed on: 03 Jul 2019
I contacted Jeannine to plan a graduation trip for my daughter and myself. Other than budget and dates, my only real stipulation was this: I want to make very few decisions. See, I love to travel but I loathe travel planning. With travel, I get bogged in analysis paralysis. So, this trip required someone who knew where we should stay, what we should see, how and when to see it, and where to go next. That person was Jeannine. She arranged a complete itinerary based around my only real requirement: Paris. Then she offered adding Italy. Zip. zip zip: hotels, transfers, trains, tips. tricks, and line skips were booked and delivered in a (literally) fancy package with a fancy app to track it all. Our trip was relatively hitch free. And when we did meet one (cancelled flight), Jeannine was there for the assist. If you're looking for a knowledgeable, professional, friendly travel agent, look no further than Jeannine Bottorff!
Recommended
Review - Summer Vacation
By: ABD
Reviewed on: 30 Aug 2019
It was a wonderful experience and pleasure working with Jeannine Bottorff. In researching a travel advisor to plan my summer vacation, I happened to find Jeannine's website. In reading her story, she immediately resonated with me as I am a "busy" working mom in need of a family vacation. I submitted my request via her website and she immediately contacted me. What impressed me the most was her attentive listening and having an understanding of my family "likes" and "dislikes" in addition to general concerns and restrictions. She delivered amazing options to select from with the flexibility to provide more. She even assisted with the rescheduling of our vacation due to a family emergency. I will definitely return for future travel plans as she truly delivered on our amazing and relaxing summer vacation to Fort Lauderdale, FL. It was everything our family desired in terms of hotel and location...a true luxury experience!
Recommended
Jeannine is terrific
By: Kat
Reviewed on: 07 Dec 2019
Janine is great to work with. She is keen to understand what kind of experience you are looking for so she can tailor the trip to your needs and desires. She also is great at suggesting experiences you might like that you'd never knew existed if she hadn't mentioned them. Also she is very clear and careful with the details. That is inessential with a travel itinerary.
Recommended
Travel agent review
By: Chris
Reviewed on: 26 Dec 2019
Wonderful! Jeannine is personable, responsive, and incredibly customer focused. She really works to understand what her client desires and arranges the destination and itinerary accordingly. She makes it all very easy! Highly recommend her!!!
Recommended
Jamaica trip
By: Anne
Reviewed on: 12 Mar 2020
Jeannine was exceptional in making our trip to Jamaica a true once in a lifetime experience! Any questions that we had, she was right there with the answers. We highly recommend Jeannine with any of our future trips - - she goes above and beyond for her clients!
Working with Jeannine Bottorff, you will have access to:
- An experienced travel guide whom you can rely on before, during, and after the trip
- Exclusive luxury resorts and properties
- Once in a lifetime experiences
Explore with the Best
Virtuoso Advisors are constantly pushing the boundaries in unique travel experiences.
Alliance programs are unique tailored experiences exclusive to travelers working with Virtuoso Travel Advisors.
learn more
Italy
Ireland
Iceland
France
United Kingdom
United States - Alaska
British Virgin Islands
Spain
Germany
Portugal
Thailand
Saint Lucia
Austria
South Africa
United States - Hawaii