Travel Specialties
Interests
Beach & Sun
Family Travel
Honeymoons
Ocean Cruising
Destinations
Aruba
Italy
Saint Martin
Mexico
Cuba
Selling Travel Since
1985
My Background
Though I live in Toronto, I'm a huge fan of sun vacations and am happiest when I am selling a holiday to the Caribbean or Mexico. We have a huge array of excellent value packages right up to five star resorts and the best in big-ship Caribbean cruising. I'm also very knowledgeable about all-inclusive resorts (and am a Sandals expert) and know that there are so many to choose from it can be almost overwhelming. You can rely on me to help narrow down that choice to the perfect one for you.
I've been in travel all my working career. Born in the Middle East, I speak Arabic and have access to excellent fares from North America to that part of the world.
I look forward to helping you with your next vacation!
Places I Have Traveled
Reviews and Recommendations for Zeze Kattan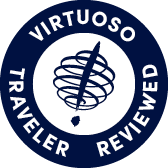 Virtuoso Verified Traveler
All reviews are from confirmed guests sharing exclusive insights
Sort reviews by
Recommended
Very highly recommended
By: Theressa
Reviewed on: 03 Sep 2013
All of the arrangements made by Ze Ze were perfect. She gave good advice on many iassues we had prior to our going and we will certainly use her services in our future travels
Recommended
Very highly recommended
By: Maxwell
Reviewed on: 05 Sep 2013
All of the bookings/arrangements made by ZEZE were excellent and we would use/recommend her to make our travel plans again
Recommended
By: Jeanine
Reviewed on: 29 Oct 2013
Zeze K. was very helpfull in booking our trip and following with all the information needed for an easy trip Thanks Zeze
Recommended
ten star
By: cool
Reviewed on: 01 Dec 2013
have booked trips with Zeze for more than 10 years....excellent service....great suggestions....would and have recommended her to many of my family and friends....she's a keeper....love from the Hart
Recommended
excellent service
By: hpw
Reviewed on: 20 Nov 2013
I have been a client of Zeze for many years, She is always helpful and professional.
Recommended
Zeze's great!
By: Gabele
Reviewed on: 20 Nov 2013
Every time we have called Zeze to book a flight she has been ultra caring and considerate, taking all our special needs into consideration and - best of all - arranging the trip we want at the best possible price.
Recommended
By: Not provided
Reviewed on: 23 Nov 2013
Hi, Thank you for asking about my last trip , in fact every thing was perfect timing ,stop over and the airline ,thanks to Mrs Kattan and I hope I will continue calling her when ever I will travel.
Recommended
Very Highly recommend
By: Old government employee
Reviewed on: 22 Nov 2013
Zeze is extremely professional and works diligently and quickly to convey the best price for the travel required. Have been utilizing her services for many years and have never been disappointed. She is a true gem in this business. She tells it like it is and every trip booked for you is like a trip she books for herself. The care and effort she provides exceeds expectations. Sincerely thank you.
Recommended
Highly recomended!
By: lugati
Reviewed on: 01 Dec 2013
She is the best!!! She is very friendly, helpful and gives you a sincere advice! She has a great knowledge about what she does!
Recommended
Highly Recommanded
By: Glor
Reviewed on: 22 Nov 2013
We have been with ZEZE for a number of years and feel very confident that she is doing all she can in getting us the best deal going. She is always so friendly and upbeat, it is a pleasure doing business with her. We were recommended to her by my sister-in-law who has been with her even longer then us and we recommend her to our friends also. She is an asset to Vision 2000. Lucky you!!!!!
Recommended
Helpful.
By: JMH571
Reviewed on: 21 Nov 2013
The trip was the second time we went to the same resort because it was wonderful the first time. She helped make all the arrangements and even got us a ground floor room (there are only 6 in the entire resort) because of my mobility issues.
Recommended
Great communicator
By: Cool dude
Reviewed on: 01 Dec 2013
Zeze telephone conduct is very responsive and quick to assist in finding the best combo of vacation to flight pricing available, to what ever destination we desire . Great booking through her.
Recommended
Was Thorough with booking of trip
By: Jennie
Reviewed on: 01 Dec 2013
Zee Zee was very helpful when I needed assistance on booking this trip. She has a pleasant personality We had a good time on our vacation and hope to have many more.
Recommended
Highly recommended 5 out of 5 Stars
By: Farmerjohn
Reviewed on: 22 Dec 2013
I have been dealing with Zeze for decades, even before she was with Vision. Always correct no mistakes , good advice when it is requested. Recently the booking I was trying to make was unavailable, Zeze made some calls and got the booking for us.I have recommended Zeze to others and they are quite satisfied as well!
Recommended
always helpful
By: Not provided
Reviewed on: 20 Dec 2013
Zeze is wonderful! She's always there to help make the best of our vacations!
Recommended
Always i like to deel with this lady for my travil......
By: Naji
Reviewed on: 20 Dec 2013
Since more than 9 years I and all my family deals with this lady and we found her very good and gives us the good prices and booking.
Recommended
highly recommand
By: chucky
Reviewed on: 20 Dec 2013
Zeze is always courteous and helpful. A pleasure to work with her.
Recommended
Fast Efficient Service
By: kgh
Reviewed on: 05 Jan 2014
Zeze completed our trip arrangements despite all the power problems in Toronto and the rush at the end of the year. It was a pleasure to have her help on this trip.
Recommended
excellent
By: martin
Reviewed on: 05 Feb 2014
My wife and I have used Zeze for travel advice and to book flights, resorts,etc  for at least 20 years because she is unfailingly responsive and helpful. I consider myself a discerning consumer and am an avid internet user and I put Zeze's recommendations to the test and have found that she provides value for money as well as quality.
Recommended
fifteen star service
By: Cool
Reviewed on: 29 Jan 2014
Fifty stars (none of this 5 star service) cannot begin to state my extreme pleasure once again with the service given to me by my July 23rd friend, Zeze. I have recommended her to many of my friends over the past number of years (more than 15 years!!!!). She is super..
Recommended
Highly recommend
By: Neil 45
Reviewed on: 30 Jan 2014
We have been booking our trips with Zeze Kattan for a number of years now and plan to continue as long as we can travel. One phone call to Zeze and everything is covered. She searches for the best deals available. My husband's sister has used her even longer.You want the best vacation? Call Zeze Kattan.
Recommended
Excellent Experience
By: Angeline
Reviewed on: 05 Mar 2014
From the initial call to the final booking, Zeze was helpful, friendly and made the process of scheduling my vacation wonderful. I'm looking forward to setting up my next holidays with her.
Recommended
Great service
By: Mike
Reviewed on: 12 Mar 2014
It was a great experience booking through Zeze and will definitly book with her again
Recommended
Six star service
By: Cool Heart
Reviewed on: 14 Mar 2014
Recommended
very highly recommended
By: meg
Reviewed on: 17 Mar 2014
Zeze is very professional and  thorough in her duties a a travel agent.She is warm, courteous, and  enthusiastic, makes the customer feel valued.All details are checked and reviewed at time of booking, including passport and insurance needs. She takes the time to find the best available prices and dates and always returns inquiry calls a soon as possible.I highly recommend her to my family and friends  and always call her to make my travel arrangements.
Recommended
highly recommended
By: Kitchener
Reviewed on: 18 Mar 2014
Recommended
Highly Recommend Zeze
By: Razan
Reviewed on: 28 Mar 2014
Recommended
Highly Recommend
By: Cheekychops
Reviewed on: 14 Apr 2014
My experience booking the flight with Zeze was as always very professional and friendly.  Making sure all my questions were answered and everything done in an efficient and timely manner.  I would not hesitate to recommend Zeze to any of my friends wanting travel information.
Recommended
just the best
By: martin
Reviewed on: 14 Apr 2014
Zeze has been our exclusive agent for over 30 years so that more than any words should tell the tale. She provides value for money alternatives, is unfailingly pleasant and is quickly responsive. However, she has a major impediment - the parking at the new place is a nightmare.
Recommended
By: Not provided
Reviewed on: 22 May 2014
We have been with Zeze for many years because she is helpful when needed.We highly recommend her for anyone looking for travel help.
Recommended
As always- wonderful service and follow up.
By: N/ a
Reviewed on: 18 Aug 2014
Hi Zeze, We had a wonderful time in Florida with the family. We stayed in a rented house attached to Southern Palms resort- great place for kids. Visited Disneyland and Sarasota beach- a tad hot ! The only glitch was one suitcase was not on the flight - arrived the next day. Otherwise all went really well. Margaret
Recommended
Great Service....Great Trip!!
By: St-Jean
Reviewed on: 08 Dec 2014
Hi Zeze.....yes my trip was very good. The resort was definitely 4.5. Service was great etc. The flight over wasn't great turbulence and they were training the stewardesses so service was quite late. The landing was harsh as well. But once we arrived all was well and the return flight was much better. Want to thank you personally once again for clearing up the errors with my booking. Looking forward to our next booking. Sincerely, Tracie
Not Recommended
Disappointing
By: n/a
Reviewed on: 14 Dec 2014
food wasn't very good. Weather was rainy. Service was great. Staff very friendly and efficient. Wont' go again.
Not Recommended
great service
By: Farmer John
Reviewed on: 19 Dec 2014
Excellent service from Zeze 20+ years Riu Palace Costa Rica 2 I/2 out of 5 Didn't get the room requested even with Riu Class. Finally with a discussion with management got the room. Hotel lacks the feeling of luxury that at one time was a Riu palace. Many services that are listed are now by request only, ie turn down and cava [champagne]. Room finishing cheap looking and feel, drawers didn't work properly etc. For the fist time in over 50 visits south we were ready to come home after one week!! Simply not worth the money, and a major disappointment. Would never return there. costa Rica yes Riu NO! Staff very good and their service excellent , Management questionable. I think the penny pinching of TUI is starting to show. Could easily got the same for less and not the 5 3/4 hour flight on Sunwing's wooden benches. The most uncomfortable planes I have ever been on. Will seriously have to consider another hotel chain on the next visit south!!
Recommended
Great service!
By: salsakka87
Reviewed on: 31 Dec 2014
Great service - no complaints
Recommended
Zeze
By: Roland & Viola
Reviewed on: 22 Feb 2015
All went well. Enjoyed our trip. Would like to fly again with Philippine Airlines. For sure we will call you again for our next travel. Thanks.
Recommended
Helpful reassuring service
By: Andrea
Reviewed on: 26 Feb 2015
Zeze was very helpful at finding us the right resort for our budget She was accurate with her advice and prompt with replies I would have no hesitation recommending her to someone interested in travelling to Cuba
Recommended
Excellent Service
By: seahawk1
Reviewed on: 20 Mar 2015
My wife and I just returned from our first Caribbean Cruise with Carnival Cruise Lines and the experience was simply awesome. We have Zeze Kattan, of Vision Travel Solutions to thank for helping to ensure that our trip was problem free and enjoyable. The professional and courteous service she provided in handling our bookings and hotel arrangements were very much appreciated. We would happily recommend her services
Recommended
The Pride of Panama cruise, by Thomson Cruises
By: Mike A
Reviewed on: 01 Mar 2015
Hello Zeze, The trip was great only one of the excursion were disappointed with and we complain about and the tour guide refunded 50% of our money. Yes can recommend this cruise to other and will problem use them again. C-Ya. Mike A
Recommended
Relaxing Cruise
By: Eddie
Reviewed on: 19 Mar 2015
My wife and I just returned from a three-week relaxing, albeit somewhat boring, cruise in East and West Caribbean on board Oceania's M/S Riviera. The ship is very nicely appointed with elegant furniture in its various lounges, mirror-shine granite floor tiles, Lalique crystal and Murano glass, and excellent cuisine by renowned French master chef, Jacques Pépin. We did not experience any turbulent waves or rain and the temperature was always around 30ºC - just beautiful after the killer cold we had in Canada in February.
Recommended
Trip went well and was easy to plan!
By: M.E.
Reviewed on: 29 Jun 2015
We were looking for a nice tropical all-inclusive for our honeymoon and Zeze found us a resort and room in Antigua that met and exceeded our expectations. She was also wise to book through Air Canada Vacations as that ended up benefiting us greatly with excursions. Thanks Zeze!
Recommended
A trusted expert!
By: Klas6
Reviewed on: 19 Jul 2015
Zeze has always given us great service for many years. She is thorough and a pleasure to work with!
Recommended
friendly service Wonderfull lady.
By: lorna
Reviewed on: 04 Oct 2015
Nice place food was good. The rooms were excellent the people were nice. I would go there again.
Recommended
Dynamic Travel Agent
By: Ovsep
Reviewed on: 11 Nov 2015
I've known Zeze for over 20 years. She's always been very helpful in finding trips, cruises, flights, options, solutions to connection issues, bookings of hotels, trains, etc... Keep up the great work Zeze!
Recommended
Perfect place to 'Veg'
By: Derik
Reviewed on: 10 Jan 2016
4 of 5 starsReviewed 1 week ago NEW Manzanillo itself does not have much to offer, except a 20 min walk to Walmart or a short bus ride to a mediocre flea market. The Hotel is almost 5 star, and is working hard to achieve that status! Barcelo is set in beautifully manicured grounds, and is the perfect size ... neither too large, nor too small. Built in a typical 'U' shape with many pools, hot tub and restaurants inside the 'U'. There is a man made cove which protects a small beach, where snorkelling is quite good even close to the shore where it is quite shallow. Since the sea is rocky, water shoes are very useful. There are 3 restaurants and a buffet where the food is above average, although repetitive. Reservations are required for the restaurants. All of the staff bend over backwards to please, but if all else fails, the Sub Director, Eduardo Sanchez is most understanding. FOR FULL REVIEW ... SEE TRIP ADVISOR DO NOT BOOK THRU' SUNWING
Recommended
Zeze Kattan
By: Carol
Reviewed on: 04 Feb 2016
Service was excellent.
Recommended
Fabulous service
By: MLS
Reviewed on: 15 Feb 2016
Zeze is extremely patient and able to find the right deal and flights required. I highly recommend her. She exceeds expectations and ensures everything goes smoothly.
Recommended
like staying at a Palace
By: Anne
Reviewed on: 04 Mar 2016
Enjoyed our stay very much. It was an all inclusive 4 week vacation that we had and we thought we were staying at a Palace. Food was the best we have had at any all inclusive we have stayed at, the people were very friendly, and it is the cleanest resort we have ever stayed at. No blaring music and we did things at our own pace. Improvements could be done in that free transportation should be provided into town being it is quite a distance from everything. We had to pay $22.00 American each to get us there and back and this was offered only if 4 people could be found who wanted to share the bus.. Free Internet should be considered due to the outlandish cost to use the Resort computer ($30.00 hr.) People using other computer systems get a much better deal than those who have to rely on hotel computer. We ended up paying the $22.00 each to go to town and found an Internet cafe where we paid $ 12.00 for 3 hours. Did enjoy ourselves.
Recommended
Sunning staff in Toronto friendly and helpfull
By: Neil
Reviewed on: 15 Mar 2016
The major issue the lack of staff at Manzanilo Airport. The Elite station was not staffed. With the Montreal flight and Toronto in a small poorly staffed Airport is not well organized.
Recommended
excellent and very professional service as always.
By: maximus7
Reviewed on: 18 Mar 2016
Always an enjoyable experience dealing with Zeze.
Recommended
Awesome
By: o_canada_a
Reviewed on: 31 Mar 2016
Zeze is fantastic. She listens and then makes suggestions and is looking out for your best interests. I highly recommend her as she always exceeds expectations.
Recommended
Friendly & rapid service
By: Dim
Reviewed on: 30 Aug 2016
The service was satisfactory and helpful.
Recommended
Wonderful Trip
By: no nickname
Reviewed on: 11 Sep 2016
We had a geat time, and the state room was perfect. Meals, entertainment, excursions, and service were all wonderful. We'll probably always sail with Princess Cruises. Bill and Ruth Rivers
Recommended
Professional friendly individual..one of a kind
By: Cool
Reviewed on: 06 Oct 2016
How can I begin to compliment a representative like Zeze of a Vision Travel? She has looked after my numerous travels for more than TWENTY years...all over the world. She is efficient always...professional always...with helpful suggestions. She promptly responds to my queries...with good suggestions. What more can I say!!!! I have recommended her often...and will continue to do so... SHE IS ONE OF A KIND!!!!
Recommended
Hard Worder
By: Ampagoom
Reviewed on: 07 Oct 2016
Zeze is a friendly, hard working, dedicated agent who will go at great lengths to either find the solution of an issue or provide more information about an upcoming trip. She is always ready to hear one's questions, complaints, inquiries, and so on and will act on them immediately.
Recommended
Professional and great advice
By: o_canada_A
Reviewed on: 24 Oct 2016
Zeze was extremely personable and professionable. She recommended several suggestions for a week long vacation throughout warm areas of the world. Settling on Costa Rica, she ensured that we received the best price and steered us to a fabulous Riu resort. A great vacation was had by all. Thank you.
Recommended
Zeze
By: Cool
Reviewed on: 12 Nov 2016
Have not taken trip yet....!
Recommended
perfect service
By: newfie
Reviewed on: 12 Nov 2016
zee zee did a perfect job we will rebook in the furture and we tell all our friends.
Recommended
Very pleasant and accommodating.
By: Samco
Reviewed on: 28 Nov 2016
Great service with friendliness. Very knowledgeable and accommodating to my needs. For sure I will use zeze again.
Recommended
COULD NOT HAVE HAD A BETTER TIME
By: ANNIE
Reviewed on: 13 Dec 2016
Enjoyed our 17 day Cruise immensely. Portugal thru to Brazil. Came home with a beautiful tan. Even had a young lady stop me to ask if I received my tan in South America. Enjoyed the free shore trips / excursions. Free Internet, etc. Thank you very much for all the freebies. I loved spending the money mostly on the ship. Made some good purchases. Loved travelling Oceania. This was our fifth Cruise. The staff are fun people to be with and went out of their way to help you if you needed it. The food we had was great. Could not ask for anything better. As a matter of fact I think it was even better than the last cruise. Enjoy it very much. Thank you
Recommended
St. Marteen vacation
By: Juanita
Reviewed on: 25 Jan 2017
Excelente service very helpfull and knowleable
Recommended
Very Positive
By: O_CANADA_A
Reviewed on: 23 Feb 2017
Zeze is a joy to work with. She is very professional, personal and provides great service.
Recommended
Sandles Jamaca
By: Dusty
Reviewed on: 27 Feb 2017
She is the best!!
Recommended
Jamaica Trip
By: Maria G
Reviewed on: 16 Mar 2017
Zeze is always amazing. She takes the time to listen and fulfils all our requests from reserving our desired seats on the plane to booking the kind of room we want. Zeze provided us with sufficient information about the trip and, therefore, we knew exactly what to expect. There were no unpleasant surprises which is always a good thing. Zeze always returns e-mails and phone calls promptly. Zeze is very good at answering our questions or concerns. It is a pleasure dealing with Zeze!!
Recommended
Availability
By: graddad
Reviewed on: 03 Apr 2017
Fine. She took care of the details
Recommended
Great Time
By: Pendletons
Reviewed on: 31 May 2017
Working with Zeze is always a pleasure. She always advises us if there is something better or if the time is not good. We have dealt with Zeze for over 20 years and would not book with anyone else. We have also recommended her to family and friends. She is very helpful and we trust her advice. A very happy customer.
Recommended
European Trip
By: Debbi
Reviewed on: 05 Jun 2017
Zeze was excellent at following up each detail of our trip. She really cares, and her advice is excellent. Would not hesitate to use her again ... very knowledgeable! Great trip, thanks Zeze
Recommended
Zeze is awesome
By: Happyclient
Reviewed on: 05 Jun 2017
Zeze is amazing. She is quick to respond and always provides great options. I can always count on Zeze to take care of every detail
Recommended
Our 'Go to' Travel Agent
By: klas
Reviewed on: 27 Jun 2017
Zeze is always thorough, to make sure we get the best trip! She goes the extra mile, so we are consistently confident that our trip will go smoothly!
Recommended
Truly caring
By: sal
Reviewed on: 06 Sep 2017
A pleasure to deal with such a caring and knowledgeable travel advisor
Recommended
Zeze
By: Shilagh
Reviewed on: 19 Aug 2017
She is the best...very thorough, helpful, always available and genuinely cares about your travel experience. She will go the extra mile to assist you in any way you need.
Recommended
Vacation
By: Shilpa
Reviewed on: 28 Aug 2017
The experience was amazing. We're happy with the location, the resort and the budget in which we did our vacation.
Recommended
Cuba
By: Pina
Reviewed on: 14 Oct 2017
We went to Cuba shortly after Hurricane Irma. Zeze kept us informed on the progression of clean up and flight details. She is a very caring travel advisor. Thanks Zeze. Looking forward to booking my next holiday with you.
Recommended
GREAT TIME HAD
By: LUCY
Reviewed on: 27 Nov 2017
WORKING WITH ZEZE WAS GREAT. SHE GOES OUT OF HER WAY TO HELP YOU.
Recommended
Holiday in Dominican Republic
By: X
Reviewed on: 30 Nov 2017
Very pleasant. She is a great travel agent,,,very informed and pleasant to deal with. We have booked many trips with Zeze, and have always been very happy with her expertise with our travel arrangements.. looking forward to booking with her again.
Recommended
Working with perfection
By: Cool
Reviewed on: 11 Dec 2017
My title above says it all, having dealt with Zeze for many many many years. She is extremely competent and deals with any and all travel situations professionally, promptly and to my total satisfaction. I have referred others to her, including some of my family, relatives and friends---who received her usual great service. If you want anything further please let me know!!!!
Recommended
all details covered
By: sal
Reviewed on: 03 Jan 2018
excellent preparation
Recommended
jamaica Trip
By: Dusty
Reviewed on: 26 Feb 2018
fantastic as usual.
Recommended
Goo
By: Vonie
Reviewed on: 02 Apr 2018
She was very good and very helpful She willing to send my paperwork
Recommended
BRING HAT, SCARF, GLOVES ALONG
By: KIMO
Reviewed on: 11 Mar 2018
ZEZE KATTAN IS A WONDERFUL PERSON TO WORK WITH. SHE CANNOT DO ENOUGH TO HELP YOU NO MATTER WHAT THE PROBLEM WE ARE VERY HAPPY TO HAVE HER AS OUR ADVISOR.
Recommended
Movitated Advisor.
By: Mike
Reviewed on: 16 Mar 2018
we have worked with Zeze for many years and she has always tried her very best to meet our requirements. We'll continue to seek her guidance for all our future vacations.
Recommended
2018
By: Tracie
Reviewed on: 16 Mar 2018
I have booked several tours with Zeze and she is always pleasant, professional and provides good information with her experience and expertise. She takes the stress out of holiday planning. I would recommend her with no hesitation. Thanks for the excellent service.
Recommended
Highly recommend
By: Andrew
Reviewed on: 26 Mar 2018
Excellent experience Quick to call back and get all required information. Very professional and courteous
Recommended
Happy
By: Cool
Reviewed on: 14 Apr 2018
Zeze is simply stunning..working only with the client's interest at 110% percent. Have dealt solely with Zeze for more than THIRTY years and cannot praise her care enough. She simply goes out of her way every time. I am delighted and have never been disappointed!!!!!
Recommended
Florida - Zeze
By: DM
Reviewed on: 04 May 2018
Wonderful to work with.
Working with Zeze Kattan, you will have access to:
- An experienced travel guide whom you can rely on before, during, and after the trip
- Exclusive luxury resorts and properties
- Once in a lifetime experiences
Explore with the Best
Virtuoso Advisors are constantly pushing the boundaries in unique travel experiences.
Alliance programs are unique tailored experiences exclusive to travelers working with Virtuoso Travel Advisors.
learn more
Aruba
Italy
Saint Martin
Mexico
Cuba