Travel Specialties
Interests
Adventure
Beach & Sun
Food & Wine
Safari
Independent Tours
Selling Travel Since
2012
My Background
Having been born in Durban, South Africa and raised in Northern California, Taryn discovered her passion for travel at an early age. She started photographing in 1997, and since then her travels around the world have taken her to more than 27 countries.During the time of most of her travels, she attended the Ringling School of Art and Design and graduated in 2005 with a degree in Photography and Digital Imaging.She seeks to document her own personal experiences, to capture scenes and events as she sees them and to share with others the beauty and diversity of the world. "As the images of other photographers have inspired me to explore the world, I hope my own contributions will inspire others to do the same," says Taryn.
Taryn assist travelers seeking a variety of experiences, from cruises to safari and everything in between. She joined Admiral Travel International in 2012.
Places I Have Traveled
Reviews and Recommendations for Taryn Daley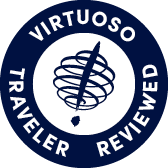 Virtuoso Verified Traveler
All reviews are from confirmed guests sharing exclusive insights
Sort reviews by
Recommended
South Africa 2015
By: Tiffany
Reviewed on: 22 Mar 2015
Our trip was to celebrate my husbands 50 th birthday. I really wanted it to be special. Taryn did an amazing job of helping me make it everything I dreamed it would be. She was a great listener, planned everything for us the experience all that we could and made the trip something we will remember for the rest of our lives.
Recommended
Great food and Service
By: PAP
Reviewed on: 09 Apr 2015
We enjoyed the superior food, service and beautiful ports.Accomodations were fine. Nightlife was non existent!
Recommended
Well planned
By: Cindy
Reviewed on: 19 Jun 2015
This trip was extremely well-planned Except for some weather problems and lost suitcases, it was a wonderful experience to a very interesting part of Europe.
Recommended
African Adventure
By: Cinny
Reviewed on: 10 Jul 2015
Trip was absolutely superb. Taryn's choice of venues, personnel, and activities was just perfect for our family, based on her assessment of what we were looking for after working closely with us to create a personalized trip just for us. I can't say enough about how great she is - responded (patiently) to our many questions, helped us with flights, even with meeting a friend in SA. She selected the most breathtaking accomodations, where the hospitality we received was unparelleled in any trip we've ever taken. There was not a single glitch in the entire trip - we were shepherded through all the difficult moments by folks she had arranged. We are going to use her for our next trip to Australia and NZ.
Recommended
What a Joy
By: CfD
Reviewed on: 02 Aug 2015
Spent a wonderful time under Taryn's leadership through Lima, Paracas (Nazca lines), Amazon on the Aqua. Taryn has a wonderful up beat personality and clearly wants the best experience for everybody. Felt very safe and confident with her ensuring everything went to well.
Recommended
Excellent Planner
By: Gary
Reviewed on: 28 Sep 2015
She was a pleasure to work with. She listened carefully to our wishes and planned an excellent trip that met those needs. Every detail was well planned and the trip came off like clockwork. She arranged excellent drivers who were enthusiastic and had excellent communication skills. She was acquainted with the sites we visited and her selections were appropriate for what we wanted. She kept us well informed and gave good advice. We would love to work with her again if appropriate.
Recommended
Very detailed, thorough and friendly service
By: WG
Reviewed on: 18 Oct 2015
We wanted to experience the Amalfi Coast and Taryn's recommended itinerary could not have been more perfect! Every property we stayed at was gorgeous and the employees were very friendly and eager to help. Our English speaking drivers made traveling from site to site great adventures with some unexpected and lovely surprises. Activity highlights include our truly amazing lunch at Don Alfonso, a very joyful day of cooking class with Mamma Agata and a spectacular day on a yacht cruising along the Amalfi Coast. This trip exceeded all of our expectations and we will definitely use Taryn's services again!
Recommended
Fantastic Trip Planning Help
By: MKC
Reviewed on: 04 Oct 2015
Our trip to Prague and Dresden was fantastic. The Alchymist Hotel in Prague, which you recommended, was the most beautiful hotel we've ever stayed at, and the location was perfect. We also greatly appreciate your help in obtaining train tickets between the two cities as we would never have known ourselves to opt for first class seats, which made the trip so much more pleasant at a relatively low cost.
Recommended
all good
By: mw1234
Reviewed on: 02 Jan 2016
all went smoothly...
Recommended
Helped Us Every Step of the Way
By: MKCBoston
Reviewed on: 26 Jan 2016
Taryn helped us plan a trip to South Africa. We were at a total loss as to where to go or where to stay, and a friend referred us to Admiral Travel. We are so thankful because we had a fantastic trip, starting with a safari at Kruger National Park, where Taryn handpicked our terrific guide, followed by a stay in Cape Town, where we had one of the best tour guides we've ever had who took us all over Cape Town, packing in every site, including a winery, in two days. We finished with a few days of relaxing in Knysna on the Garden Route, a beautiful area of South Africa. My husband and I agreed that, from now on, we're going to call on Taryn to help us plan trips, especially to find us tour guides.
Recommended
Taryn always provides great service!
By: Emmy
Reviewed on: 11 Apr 2016
Taryn always provides great service. She is extremely knowledgeable. She is very responsive to our needs. We know we are n good hands when she plans our trips!
Recommended
Exceptional Service
By: AZ
Reviewed on: 24 Aug 2016
My wife, Susan, and I would like to express our appreciation for the outstanding assistance we received from Taryn. Taryn is exceptional and paid attention to all pertinent details. She did a great job working us on our Paris-Cap. Ferrat trip from the planning stage to execution. She has wonderful interpersonal skills and provided extraordinary customer service. We were pleased that Taryn and her team were able to work their magic to ensure that we had VIP treatment! We highly recommend Taryn and the Admiral Travel agency.
Recommended
Best trip ever to South Africa
By: Cheryl
Reviewed on: 12 Sep 2016
Taryn Daley Miller is the best travel agent for South Africa. She knows the country and the properties and adds her own personal recommendations to try new venues. I had a great experience and will go back to SA every year with Taryn's help!
Recommended
Wonderful
By: Cren87
Reviewed on: 15 Oct 2016
Taryn took such great care of us that every transition of the trip was smooth and seamless. Every part of our trip was planned and executed meticulously. I will be a repeat customer and value the experience with Admiral travel.
Recommended
The best wish we could have stayed longer
By: John
Reviewed on: 18 Oct 2016
The Greatest trip that we have taken……..Fabulous……..everything worked as planned!!!! Would highly recommend Admiral Travel and Taryn!!!
Recommended
Oceania Cruise
By: Kendall Smith-Oceania Cruise 3/'17
Reviewed on: 24 Mar 2017
Fabulous! She was professional, extremely competent, and pleasant.
Recommended
Wonderful week in UK
By: Mr Mojo SRQ
Reviewed on: 14 May 2017
Taryn is superb, she takes time and listens to your interests and details everything - and I mean everything. Her detailed planning leaves your vacation time free of hassle, everything goes smooth and as discussed - you literally hit the ground running. The virtuoso hotels we picked treated us like royalty and the associated perks were interesting and actually useful. Great job Taryn, Can't wait for Africa this summer!
Recommended
Silver Sea Mediterranean cruise
By: Kendall
Reviewed on: 20 May 2017
Delightful! She was extremely competent, thorough and meticulous.
Recommended
NYC
By: John
Reviewed on: 08 Jul 2017
She was great! She was up on all issues.
Recommended
Taryn for African Safari
By: RK
Reviewed on: 11 Aug 2017
Taryn was terrific to work with. Her detailed preparation was the key for us having the best vacation we ever had.
Recommended
Baltics
By: Traveling
Reviewed on: 31 Aug 2017
As always Taryn was great and we would use her services again in the future
Recommended
African Safari
By: African traveler
Reviewed on: 07 Sep 2017
She was fantastic Very responsive Her suggestions were great choices We were thrilled with our Safari experience! All needed or helpful.unformation as to flights, insurance, packing, etc was provided Even a video Strongly recommend Taryn!
Recommended
Fantastic to work with
By: Rich W
Reviewed on: 25 Sep 2017
Taryn not only fully satisfies my requests, she thinks of things that I didn't know where possible and gets them done. Taryn is very knowledgeable. And she has a great team backing her up.
Recommended
Africa Holiday
By: Leah
Reviewed on: 18 Sep 2017
Taryn is an extreme pleasure to work adhering to every detail of our African adventures! This is our second trip to Africa in two years. Africa is my home away from home and I thank Taryn for fulfilling our dreams!!! Every location we visited we were always met with happy faces to take care of our every need. When ever we had a question about any aspect of a trip Taryn took care of it immediately. She is top notch!! I recommend her 150+!!!
Recommended
Best Travel Advisor in the Business
By: Cheryl
Reviewed on: 23 Sep 2017
Taryn is very thorough and every detail of your trip is included. She provides a safe and first class experience. She has booked my South Africa travels 3 years in a row. Plus she's simply delightful
Recommended
Africa
By: Karen Kraus
Reviewed on: 24 Sep 2017
Taryn was knowledgeable, thorough, a good listener. She truly captured the perfect vacation for my brother and i. She provided me with several options, along with making suggestions, based upon what she knew we were seeking. It was truly an epic trip and one we will treasure always. Taryn will be our go-to agent for every big trip from now on--bring on Portugal 2018!!!
Recommended
Wonderful Africa trip with Taryn
By: Happy traveler
Reviewed on: 18 Oct 2017
What a great trip and what a great experience! Everything went exactly as expected. Whether during the "Darkest Africa" period during the safari or the truly exceptional and unanticipated luxuries in the Cape Town area, we were treated with care and consideration. We did notice that Taryn Daley was very familiar with all the people and places where we went and clearly was held in high esteem by all the tour company, hotel and restaurant representatives. Notably even those employed by other companies. And we suspected that that relationship might have contributed to the excellent treatment we received.
Recommended
Flawless vacationing
By: Nikki
Reviewed on: 10 Oct 2017
Taryn Daley is a rock star at her job! I have traveled w Taryn a few times now and all I can say is WOW! She has thought through every detail of the travel experience. No detail has escaped her attention. Every place we have stayed, we have been welcomed with open arms and amazing hospitality. She has personal relationships with all of the suppliers. Each one greeted us with sincere appreciation for her work ethic and genuineness. I would trust her with any and all my travel plans. I know that when she is in charge, my worries will be none.
Recommended
Great trip organized by Taryn!
By: Oribi Gorge
Reviewed on: 10 Oct 2017
We loved every minute of our trip to South Africa organized by Taryn. Everything couldn't have gone more smoothly or been better executed. Her professionalism yet easy going manner made everything that much more enjoyable. We even received a room upgrade at More's Quarters. A very memorable trip - it's hard to choose a highlight! We will definitely book again with Taryn and Admiral Travel. Thank you for everything, Taryn!
Recommended
South africa
By: Stu
Reviewed on: 11 Oct 2017
Taryn was a pleasure to work with. She is knowledgeable about South Africa, and was readily able to develop interesting ideas for add-ones to our trip. The tours she set up for us worked out very well. Taryn is very patient and helpfully answered the many questions I had over several months before our trip. We couldn't have asked for a better adviser and I would wholeheartedly recommend Taryn to others.
Recommended
Africa
By: Pete
Reviewed on: 24 Oct 2017
Trip was well planned and executed. Safari was great with exception of bumpy roads getting to and from the animals. Victoria Falls was terrific, as was the helicopter flight over the falls. The lion walk might have been the highlight of the trip. Capetown was okay. wine country was great. This was a great trip- Taryn was super.
Recommended
Every detail executed perfectly
By: rm srq
Reviewed on: 30 Oct 2017
Another excellent itinerary planned by Taryn! Our 23 day trip included safaris in Africa, wine region and a three day stopover in Dubai - needless to say we required a ton of transfers, private drivers, activities, wine tastings, private tours, dinners at top restaurants, etc...... not one hiccup. All the hotels and camps were top flight and even the drivers we were paired with made the trip extra special. I can't adequately describe the true sense of relaxation you get when you have confidence that every detail is planned and executed by a professional, this equates to a stress free journey and time to really take in the adventure. Taryn and the team at Admiral Travel are a fantastic resource for any type of travel. (and they happen to be Africa specialists to boot) Bravo Taryn! Not sure how you will top this trip but I look forward to finding out!
Recommended
Listened and Delivered
By: JnGflaMex
Reviewed on: 20 Dec 2017
Taryn did a wonderful job of putting together our trip. We wanted to experience the food and places of Vietnam and Cambodia and not just a tour of Temples (nothing wrong with them, but you do feel inundated after a few). She listened and put together a wonderfully varied itinerary of city highlights, food tours, cooking classes, bay and river boats, historical sites, and yes, some temples, including the very impressive Angkor Wat. Terrific job and thank you! -J*G
Recommended
Sandals Bahamma
By: Mike D
Reviewed on: 07 Feb 2018
Super Great, promt replies to our questions and would be happy to work with here again
Recommended
Fabulous Trip
By: Jules
Reviewed on: 13 May 2018
Taryn was incredibly detail oriented and used strong initiative when planning our recent vacation. She also was a fabulous problem solver and was diligent about following up on outstanding questions and decisions. We would highly recommend Taryn to friends and family, and use Admiral Travel again to manage our next trip.
Recommended
Amazing as always.
By: Prateek
Reviewed on: 09 May 2018
Taryn has been an amazing travel advisor and helped me plan my vacations in the best possible way. She has always taken care of the smallest details to make our trips memorable
Recommended
Trip to Peru
By: Ron
Reviewed on: 26 May 2018
Taryn was wonderful to work with. She and her co-worker Michelle helped plan a very complicated trip to Peru (8 flights, 5 hotels). Their attention to detail made all the difference.
Recommended
Amazing attention to detail
By: Gary T
Reviewed on: 05 Jun 2018
Taryn is always a pleasure. This isn't the first trip we have booked with her and we have many more booked with her and Admiral Travel . She is always so responsive and helpful and always has a terrific attitude. Even when she has been investigating an issue for me with a cruise line, she would give me status updates along the way, so I was always comfortable knowing I was in good hands and she wouldn't drop the ball and never has. We have complete confidence in her ability.
Recommended
Taryn Daley
By: Vikki
Reviewed on: 09 Jul 2018
Taryn was the best! Always very responsive and proactive.
Recommended
Safari
By: Michelle
Reviewed on: 08 Jul 2018
She was great - responsive and gave wonderful advice
Recommended
Excellent Experience
By: Ken
Reviewed on: 09 Jul 2018
Very professional, attentive and had all the right answers at all the right times. Excellent working with a large group (16 of us).
Recommended
Silver Sea Muse (Italy)
By: Kendall
Reviewed on: 26 Jul 2018
She is fabulous, but we worked with Joline.
Recommended
Canadian rockies
By: Robyn
Reviewed on: 04 Aug 2018
She was awesome -- Had some dates to go from Quebec to Banff and had no idea what to do between those dates -- she came up with the Rocky Mountaineer Train ride. - Great idea. Everything was flawless -- I was picked up at the airport and had a personal motorcoach to my business destination in Banff. Great experience.
Not Recommended
Not an enthusiastic review
By: Monkey
Reviewed on: 07 Sep 2018
I was a late addition to a trip. I was not impressed with Taryn's knowledge of our trip. When asked questions she referred me to the literature. She said she had done this trip but it didn't seem like she did. When asked about the little things one needs to know she didn't know. We booked this trip a year ahead of time. And about a month before the trip one of the places we were suppose to stay was not available so she sent us a refund check because the place we were going to stay was cheaper. Then all of a sudden the first place opened up. So now we owed the money back. One of the women on our trip was listed as Mr. and on the small flights they had her on a different plane then the theee of ussince they thought she was a man and wanted to balanced the planes. Also we had 2birthdays on the trip and she didn't let the lodges know they were upset when we sang Happy birthday and they didn't know about it. It was her missing the little things..
Recommended
Best Travel Agent Ever!
By: Cheryl
Reviewed on: 24 Sep 2018
Taryn plans the most extraordinary experiences based on her first hand knowledge and expertise in the travel industry.
Recommended
Trip to Africa
By: BG
Reviewed on: 26 Sep 2018
Terrific ! Responded promptly to all questions and was extremely helpful.
Recommended
Best ever Africa experience... magical
By: Changed Forever
Reviewed on: 14 Oct 2018
Ray of sunshine every day. Her happy smile and laughter contributed to making the energy of of the group amazing. Everything made very easy and carefree. Definitely felt safe and that everything behind the scene was taken care of. Thank you Taryn for making the trip magical.
Recommended
Best trip ever!
By: Nikki
Reviewed on: 14 Oct 2018
Taryn is one of the best if not the best in her field. Her attention to even the smallest details relieves any worries about travel. Her professionalism allows me to take worry free trips.
Recommended
My trips with Taryn keep getting better
By: Ginny
Reviewed on: 14 Oct 2018
It has been such a pleasure to work with Taryn again for this past adventure to Botswana and South Africa..... my second trip with Taryn. My safari in Botswana at Mashatu Tent Camp was extraordinary and our visits to Stellenbosch, Cape Town and Hermanus were filled with fun, great food, and excellent wine.....she gave us everything we were hoping for and more!
Recommended
Brilliant Amazing Extraordinary Incredible & Delicious
By: Tekla
Reviewed on: 17 Oct 2018
My recent trip to Africa was wonderful in so many ways that I ran out of superlatives by the second day. Taryn is a gem & I love her.... Thanks from the bottom of my heart.
Recommended
Fabulous trip you South Africa!
By: Stanley
Reviewed on: 14 Oct 2018
Taryn was an amazing organizer. Everything was streamlined and we did not encounter any problems. She has a wonderful demeanour and is always positive. From the beautiful beaches of Umhlanga Rocks to the vast open stretches of game rich Mashatu, down to Cape Town, through the gorgeous wine land regions of Stellenbosch and Franschhoek and finally to beautiful Hermanus. We culminated the trip with a stunning, scenic coastal drive back to Cape Town. The wonderful memories will last forever! Thank you Taryn! ,
Recommended
Terrific introduction to Africa
By: Gary
Reviewed on: 14 Oct 2018
Taryn was very thorough, accommodating and patient trip organizer and a delightful, knowledgeable travel guide.
Recommended
Best Adventure EVER
By: Deb
Reviewed on: 14 Oct 2018
Taryn is so much fun, laid back, yet always on top of the itinerary as well as everyone's comfort/happiness. I never felt rushed, but we were always timely. Taryn made this a wonderful experience.
Recommended
Thorough and efficient
By: Happy Traveler Rich
Reviewed on: 21 Oct 2018
Taryn takes the worry out of travel arrangements. She follows up on details to ensure that everything is arranged properly. As travel arrangements progress, Taryn communicates the status. She doesn't drop the ball. If she is not available, there is always someone to respond quickly to any questions or need.
Recommended
Taryn
By: Wilkey
Reviewed on: 21 Oct 2018
Absolutely the best! She is great!!
Recommended
Consummate Professional
By: Gary T
Reviewed on: 04 Dec 2018
I couldn't be more pleased with Taryn. Most of my life I have always planned, booked, organized etc my own foreign travel. I started using Taryn a couple years ago and she is awesome. For me, Whats important, is someone who has great communication skills, responds quickly and anticipates my needs. Taryn checks all these boxes. She has great attention to detail so I dont worry, I know she's got my back.
Recommended
Thorough and efficient
By: Tilly
Reviewed on: 25 Dec 2018
As always, Taryn follows through to make sure everything is in order and I have everything I need for the trip.
Recommended
Consistently good and reliable
By: Gary T
Reviewed on: 30 Dec 2018
Taryn is great..we have booked many trips with her and she has always had great attention to detail. She's quick to reply to emails and takes action on any questions, concerns and requests immedialty. I couldn't be more happy with all she has done for us in the past and look forward to work with her on many trips into the future.
Recommended
1/22?2019
By: dfmoriarty
Reviewed on: 22 Jan 2019
Taryn has great follow up and is attentive to detail. Good communication.
Recommended
Taryn is the best travel advisor we've ever had
By: RK
Reviewed on: 16 Apr 2019
Whether it's exploring exotic animals on an African safari or exploring ancient monasteries in Japan, Taryn crafts the perfect trip.
Recommended
Italy
By: Shawny
Reviewed on: 01 May 2019
Taryn Daley is the BEST TRAVEL ADVISOR!!! I highly recommend her to everyone. She was so wonderful and delightful to work with. First Class all the way ! On our trip to Italy she did not miss a beat-from the airport transfers to the hotels to renting the car, it was done with excellence and attention to detail. She had explicit and detailed information on the AXUS APP. She made it so easy for us to travel to Europe. Thank you Taryn for making our trip so memorable!!
Recommended
Spain Berlin London
By: Reese
Reviewed on: 03 May 2019
Quick responses and easy to work with
Recommended
Hotel accommodations mount Juliet
By: GL
Reviewed on: 24 May 2019
Taryn's assistance turned out to be very helpful we were more than pleasantly surprised.
Working with Taryn Daley, you will have access to:
- An experienced travel guide whom you can rely on before, during, and after the trip
- Exclusive luxury resorts and properties
- Once in a lifetime experiences
Explore with the Best
Virtuoso Advisors are constantly pushing the boundaries in unique travel experiences.
Alliance programs are unique tailored experiences exclusive to travelers working with Virtuoso Travel Advisors.
learn more