Travel Specialties
Interests
Beach & Sun
Honeymoons
Air Travel
Hotels
Ocean Cruising
Selling Travel Since
1988
My Background
My travel career began officially in 1988 when I joined Lake Shore Travel. From that time forward I've enjoyed the opportunity to experience travelto the finest resort destinations in all of North America and the Caribbean, as well as Hawaii.
I've learned the deluxe resort market from its beginnings in the late 80's to what today is a booming and dynamic industry. During that time Ihave the opportunity to experience first hand the finest properties for both couples and families travel.
I can say its been a continuous learning experience, but more than anything a whole lot of fun.
Places I Have Traveled
Reviews and Recommendations for Ken Lewis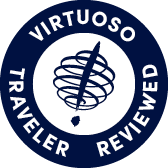 Virtuoso Verified Traveler
All reviews are from confirmed guests sharing exclusive insights
Sort reviews by
Recommended
highly recommended
By: jaytravels
Reviewed on: 24 Nov 2013
Ken is a true professional who goes the extra mile tom make sure your trip meets your needs. Very responsive and knowledgeable.
Recommended
I would and have trusted Ken to set up my trips for 20 years. I will work with no one else
By: Howard
Reviewed on: 01 Dec 2013
We stayed at the Hard Rock Hotel in Palm Springs at my friends who live in Palm Springs recommendation. It was one of the WORST run high end hotels I have stayed at ever. Our room was not cleaned one day and when the room was cleaned, it was still filthy. The service was POOR at the pool, bar and front desk. This hotel has been open 1 month and it was evident to me a very poor job was done training. On a 1-10 scale it was a 1
Recommended
By: Not provided
Reviewed on: 08 Dec 2013
Everything was great. Ken Lewis is the best. Joey Zee
Recommended
highly recommend
By: neil
Reviewed on: 02 Jan 2014
Ken did yoieman's job with an insurance claim and repositioning on of the rooms. My son uses Ken's services and is more than happy as am I Neil
Recommended
Highly recommend
By: Lrg
Reviewed on: 08 Jan 2014
We used Ken to help us plan a much anticipated trip for our family of 15. It was not an easy project since our grandchildren ranged in ages 4-17. He suggested a cruise and picked the ship that he thought we would all enjoy.My husband and I had many questions and he was patient in answering all of our concerns. We will definitely use him to plan our next vacation!
Recommended
Highly Recommended
By: ron
Reviewed on: 13 Jan 2014
Ken is always extremely helpful and responds quickly to all inquiries.He will go out of his way to satisfy you.
Recommended
An average all inclusive
By: Joe F
Reviewed on: 16 Jan 2014
We spent a week at the Riu Palace in Cabo San Lucas. The facility was spectacular, the service was top notch and the staff always friendly and helpful. The food was average. The buffet's were better than the "exclusive" restaurants that it took 4 days to get a reservation at. The bar service was excellent but the majority of tap beer was undrinkable, they don't clean their taps. This was a problem at the pool areas since they do not allow bottles.
Recommended
Extemely professional
By: Not provided
Reviewed on: 17 Feb 2014
Recommended
Highly recommend
By: Not provided
Reviewed on: 22 Feb 2014
Recommended
extremely highly recommended
By: Gary
Reviewed on: 14 Mar 2014
Just the best.Never fails.
Recommended
Highly recommended
By: exec assistant
Reviewed on: 13 Mar 2014
Ken is the absolute best! Very knowledgable and thorough.
Recommended
highly reccommended
By: Badger
Reviewed on: 29 Mar 2014
Our recent trip to Nizuc in Cancun was everything we could ask for.   The room was magnificent, the food was great, the service was excellent and we greatly enjoyed the pool.I would reccommend the resort to anyone looking for a relaxed luxury vacation.Even the location, only 10 to 15 minutes from the airport was a plus.the fact that Ken and his agency found this new property and was able to reccommend it to us is anothe reason why we work with him
Recommended
Recommend Highly
By: IreneM
Reviewed on: 11 May 2014
Ken Lewis of Lake Shore Travel exceeded my expectations regarding my travel booking.  Ken helped me plan a special trip covering two countries and four luxury hotels.  Ken didn't miss a beat with his service.  He negotiated upgraded rooms, hotel pick up at airport, and provided me concierge email info so I could arrange special dietary requests for my husband.  I commend Ken for his concern and great performance!  
Recommended
The best
By: Not provided
Reviewed on: 08 Jun 2014
Recommended
Did a great job as always.
By: steelman
Reviewed on: 09 Jun 2014
Recommended
Superior
By: Not provided
Reviewed on: 12 Jun 2014
Recommended
regent
By: Skypilot
Reviewed on: 14 Sep 2017
good...always returned calls promptly
Recommended
Scndinavia
By: Ron
Reviewed on: 24 Sep 2017
He is very accommodating ad responsive to questions and comments
Recommended
Great job Ken
By: Martha and Jim
Reviewed on: 09 Sep 2014
We had a great trip. The guide in Normandy was wonderful .the accommodations in Giverny,the reserve! Was gorgeous. We loved being there at night. Did not particularly like our hotel in Caen. Clean but not interesting and very hard to get to. It was in the city center amid many one way streets. Paris was wonderful. Our hotel was in a great location, clean ,small and right in les Halle's. Walking distance to everything. We loved our trip
Recommended
Excellent flexible service
By: MikeBro
Reviewed on: 13 Sep 2014
We needed to look at a lot of options on this trip. Ken was extremely patient and competent. As a result, we found exactly what we wanted.
Recommended
Wonderful
By: Jim
Reviewed on: 31 Oct 2014
Ken did a superlative job. Everything ran smoothly
Recommended
Great service & advice!
By: ChiTraveler
Reviewed on: 08 Nov 2014
Ken is my go-to guy for trip planning. He is always quick to respond with great advice and awesome Virtuoso perks. I will only stay at Virtuoso properties as I know you just can't go wrong! Ken has never steered me wrong and has helped me plan many successful vacations.
Recommended
Secrets Capri Rocks
By: Joe
Reviewed on: 06 Mar 2015
We were not sure where to go. Ken steered us towards Secrets Capri in Playa Del Carmen. I have to tell you that this was hands down the nicest place we have ever stayed. Ken lined up everything. Air, Hotel & transportation. We had nothing to do but enjoy our vacation. We will definitely be using Lake Shore Travel again!
Recommended
Exemplary Service and Planning!
By: Budhaz
Reviewed on: 28 Mar 2015
Ken planned our trip so that everything worked like clockwork. The flights were perfect! We easily picked up our rental car. We loved the hotel. It was beautiful, a great location and had wonderful amenities. Ken helped to make the trip perfect for us and our grandson.
Recommended
Great Service and Know How
By: RJK3225
Reviewed on: 15 Sep 2015
We have worked with Ken for many years. His knowledge and ability to advise and put together wonderful trips is exemplary. He has provided more than one, "trip of a lifetime".
Recommended
Invaluable
By: Mike
Reviewed on: 13 Sep 2015
Needed to get home a day earlier. Ken was great in obtaining reasonable flights and airfare.
Recommended
Ken Delivered the Trip of a Lifetime
By: Chad
Reviewed on: 30 Sep 2015
Ken helped my girlfriend and I plan and execute an amazing trip to Greece in May. It was both of ours first time to Greece and Ken helped find the best hotels, restaurants and activities. We couldn't have asked for a better partner and he helped us create memories that will last forever
Recommended
Superb travel planning
By: Large family travelers
Reviewed on: 31 Dec 2015
Expertly planned by THE EXPERT in travel!!
Recommended
Very responsive and helpful
By: dresnick07
Reviewed on: 02 Mar 2016
Trip was great, hotel was excellent and Ken was very helpful when we had issues with our flight
Recommended
Great property!
By: Jeff
Reviewed on: 10 Mar 2016
Great service, great food, great drinks and an overall excellent time!
Recommended
I love booking through Lake Shore Travel
By: Joe F
Reviewed on: 10 Mar 2016
Ken makes the process of finding a vacation and booking it so easy. You tell him your thoughts and he lays out a few suggestions, you select a location, answer a few simple questions and he takes care of the rest. No muss, no fuss. This is our "Go To" guy for travel.
Recommended
Very professional
By: MikeL
Reviewed on: 09 Sep 2016
I had to make a number of changes and additions as I planned this trip. All were handled well.
Recommended
Super
By: Judy
Reviewed on: 10 Mar 2017
It certainly wasn't work. Ken made this trip easy without any work on my part. His recommendations were exactly what I was looking for and the place we stayed was just as great as he said it would be.
Recommended
One stop shop
By: Joe
Reviewed on: 10 Mar 2017
Working with Ken was terrific. We told him what we would like , he found it for us. He is definitely our go to guy for travel
Recommended
Ken Lewis
By: Heather
Reviewed on: 17 Oct 2017
Ken planned my 10 year wedding anniversary vacation. When I first contacted him I was interested in traveling to Punta Mita and he encouraged me to look at the One and Only Palmilla in Cabo. After a discussion on the two different resorts in Punta Mita and Cabo we agreed Cabo was the way to go. Ken had me booked with my air and hotel within 24 hours. My husband and I stayed there for 4 nights and 5 days. I have never been somewhere so incredible in my life. My husband and I both enjoyed every minute of the vacation together thanks to Ken and his hard work. I have now booked a vacation in the spring through Ken with 10 of my girlfriends to Nizuc in Cancun. Once again Ken hooked us up with an incredible deal and had all of our hotel secured within 24 hours of us providing our background information. He's top notch, knows his stuff and can be trusted to give the guidance necessary in booking a special vacation.
Recommended
Japan
By: Merle
Reviewed on: 23 Oct 2017
He always has a pleasant attitude and has full attention to our needs, big or small. He cares and i never think twice once he has all the information. We had an amazing trip to Japan & China. Every detail ran smoothly. Can't speak highly enough of his knowledge, professionalism and kindness.
Recommended
Great agent
By: Marths
Reviewed on: 04 Nov 2017
Ken is the best Highly recommend
Recommended
Trip Planner
By: JC
Reviewed on: 06 Dec 2017
Fantastic, love the personal service
Recommended
DR FAMILY VACATION
By: ARF
Reviewed on: 12 Jan 2018
excellent; very thorough and responsive. Helped us select a quality destination and worked tirelessly to document all the details of our reservation.
Recommended
The Amazing Ken Lewis
By: Frequent Traveler
Reviewed on: 14 Jan 2018
Ken Lewis is amazing and always has been!
Recommended
Great trip to Scotsdale
By: Glencoe Family
Reviewed on: 19 Jan 2018
Ken was great to work with- very responsive and was able to find us a great resort a few weeks out since it was a last minute trip. Ken had connections at the resort so was able to get some additional amenities for us as well as an upgraded room...all great! Thanks Ken!
Recommended
Grand Velas Cancun
By: Cub Fan
Reviewed on: 16 Feb 2018
The place was as advertised. Ken supported us even after we arrived
Recommended
Ken Lewis
By: Darryl
Reviewed on: 21 Feb 2018
It's always a pleasure to work with Ken. Fast, efficient, accurate and professional.
Recommended
My Punta Cana travel experience
By: Joe
Reviewed on: 09 Mar 2018
Ken is our "go to guy" for travel. I have done my research and tried to find great trips for less but at the end of the day Ken always gets us a great deal with everything that we want all bundled up into a nice neat package.....at a great price. I like his level of attention to detail and professional attitude. If you are looking to do some traveling, give him a call.
Recommended
A pleasure to work with
By: paule
Reviewed on: 22 Mar 2018
Ken is a great asset to our organization, he has really taken the hassle out of booking our trips. Thanks Ken
Recommended
Captain o captain
By: Brett
Reviewed on: 06 Apr 2018
Ken was great to work with. I outlined what type of family trip that I was looking for and he had a couple choices right away. After a brief discussion of pros and cons of each, an itinerary was consummated. He continued to folllow up before the trip and was completely thorough in his suggestions. We had never cruised before so his knowledge was so imperative. He passed along helpful hints and got a great email after our trip, asking how it was. Thanks, ken
Recommended
The perfect travel agent
By: Arnie
Reviewed on: 11 Apr 2018
Ken was great. He listened to what we wanted, and perfectly delivered. He knows his business and we were the beneficiaries!
Recommended
Don't travel without him
By: Darryl
Reviewed on: 23 Apr 2018
Ken is wonderful to work with, personal,, understanding, efficient, professional.
Recommended
Portugal trip
By: The 2 of us
Reviewed on: 23 May 2018
Ken was a delight to work with - professional, knowledgeable, efficient....AND he LISTENED to what we wanted. Everything ran smoothly (well, can't blame weather delays on him) and the overall experience was absolutely great.
Recommended
Best of the Best!
By: Emma
Reviewed on: 26 May 2018
He is very professional and always available. He has been our travel agent for the last 30 years and stays on top of his game. We travel the world and Ken makes everything easy and stays in touch. Gets us to the right person in the office if he does not have the expertise of the place we are looking to go to. Hard to find a Ken Lewis now a Days!!!
Recommended
Ken's The Best
By: Arnie
Reviewed on: 17 Jul 2018
He knows the travel industry. He's a great listener and understands what we like. He's easy to work with and conscientiously returns calls, e-mails, and text. Like I said. Ken's the best!
Recommended
The Best
By: Ray
Reviewed on: 08 Aug 2018
Kens the best. Been working with him for years. Very knowledgeable and accommodating.
Recommended
Spain
By: Ian
Reviewed on: 12 Aug 2018
Great. Ken is a total pro. Great flights, hotels & guides.
Recommended
Alaska & Vancouver
By: Realtor
Reviewed on: 25 Aug 2018
He did a wonderful job. The ship was magnificent and I liked having excursions, drinks & tips included for me & everyone in my family. It was truly a very special celebration. Ken was always available to answer questions and give explanations. He would return calls in short time if he was occupied when I or anyone in my family reached out to him. He is "my guy " for any trips I take in the future.
Recommended
Great advisor
By: Michael
Reviewed on: 01 Sep 2018
Just great- very knowledgeable!
Recommended
my most recent trip
By: Michael
Reviewed on: 15 Oct 2018
absolutely great and easy!
Recommended
Alabama Trip
By: Cubs
Reviewed on: 05 Nov 2018
As usual everything went smoothly. Ken had everything in place for the trip and everything went as planned. It is always a pleasure working with Ken.
Recommended
China
By: Shelly
Reviewed on: 05 Nov 2018
He was terrific. Everything was planned and laid out perfectly. All the paperwork and schedule was easy to follow and everything worked like clockwork with all the guides and drivers meeting us on time and at the designated place.
Recommended
Ken is the best, don't think techn
By: Josh
Reviewed on: 18 Dec 2018
I've had corporate travel services, personal, credit card memberships etc. Ken and his team continue to provide cost effective solutions for my work and personal needs, and also bring humanity to an industry where while technology is available, this quality of service is not. I highly recommend Ken and the Lake Shore Travel team.
Recommended
Ken is the best
By: Jaque
Reviewed on: 21 Feb 2019
Always the best in service and pricing and all my travel personal and professional are expertly covered with care
Recommended
Cabo Montage
By: Ryan Freel
Reviewed on: 06 Mar 2019
Fantastic, Ken is very responsive and finds very good deals!
Recommended
Last Minute Trip
By: Cb Stillerman
Reviewed on: 20 Mar 2019
I couldn't be more appreciative of Ken's assistance. He put together a last minute trip for my family to Turks and Caicos. Although not inexpensive, he definitely saved us considerable money. He is a wonderful person and a delight to work with. Every detail of the trip was given consideration. Thanks to him the vacation was truly outstanding. Thank you Ken!
Recommended
mexico
By: Steve
Reviewed on: 27 Mar 2019
always a pleasure, everything went smoothly
Recommended
Resort at Pedregal - Cabo
By: Ben
Reviewed on: 20 Apr 2019
Great, attentive, very helpful... Resort at Pedregal simply phenomenal!
Recommended
cabos san lucas review
By: JC
Reviewed on: 22 May 2019
Always a pleasure working w Ken
Recommended
Israel Trip
By: Michelle
Reviewed on: 30 May 2019
Ken was amazing to work with! He was very patient in booking our travel arrangements and spent a lot of time making it perfect. I would absolutely recommend working with Ken if you are looking for someone who will take their time to make your trip perfect!!
Recommended
Top Notch Professional
By: Ray
Reviewed on: 30 Jun 2019
Ken is the ultimate professional. He knows all the little secrets of booking comprehensive travel arrangements. We've worked with him for years and traveled the world. We wouldn't plan any travel without his help and guidance.
Recommended
Ken is the best!
By: Smokin Joe 2
Reviewed on: 26 Jul 2019
Lake Shore is my go to travel agent. We have used Lake Shore Travel on several occasions and have never been disappointed. It is so easy, they take care of everything and give you all the documents that you need.
Working with Ken Lewis, you will have access to:
- An experienced travel guide whom you can rely on before, during, and after the trip
- Exclusive luxury resorts and properties
- Once in a lifetime experiences
Explore with the Best
Virtuoso Advisors are constantly pushing the boundaries in unique travel experiences.
Alliance programs are unique tailored experiences exclusive to travelers working with Virtuoso Travel Advisors.
learn more