Travel Specialties
Interests
Adventure
Honeymoons
Escorted Tours
Independent Tours
River Cruising
Destinations
Mexico
Chile
Saint Lucia
Ireland
French Polynesia
Selling Travel Since
2004
My Background
I believe the opportunity to travel is one of the greatest gifts in a person's life, and I want to help them get the absolute most from the experience.
That's why I traded my career in custom dressmaking for a career in travel arranging. While operating my custom studio for many years, I knew the joy of turning the dreams of many brides, prom goers, and pageant contestants into reality, not to mention the satisfaction of restoring worn, but beloved treasures.
For the last fourteen years I have been using that same enthusiasm and attention to detail to make my clients' travel dreams come true.
There is no one 'right' way to travel. The skill is in combining the itinerary, environment, and style of travel that makes each trip perfect for each client, each time they travel.
I love knowing that what I do enriches my clients' lives and provides them with memories they will cherish for years to come.
Feel free to contact me and I will be happy to work with you to bring your travel dreams to life.
Places I Have Traveled
Reviews and Recommendations for Christine Ryan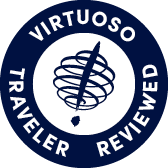 Virtuoso Verified Traveler
All reviews are from confirmed guests sharing exclusive insights
Sort reviews by
Recommended
Great advice and service
By: Misha
Reviewed on: 23 Sep 2015
Ms. Ryan is friendly and professional. She offers useful advise that can really help improve trip planning. I would highly recommend her as a travel advisor.
Recommended
great service
By: dc5
Reviewed on: 27 Oct 2015
Christine did a great job. Any questions i had she got the answers in a very timely fashion.Christine is the best!!!!!!
Recommended
Always gets it right!
By: MrsLee
Reviewed on: 12 May 2016
Christine has planned several trips for us, including our international wedding celebration - she always gets it right, is always ready with answers to my questions and always goes above and beyond!
Recommended
The Best Agent in the world!!!!!
By: Salil 2015
Reviewed on: 09 Jan 2016
Christine Ryan planned the best trip ever! She made my honeymoon the most memorable trip my wife and I have ever been on. She picked the perfect place for us to relax. Zoetry Villa Rolandi was the perfect trip for us! She took care of everything and I mean everything. We got off the plane and walked to a luxury SUV waiting for us with champagne and roses. It was legitimately 5 star service for us. I cannot express to you enough how she listened to what we wanted to do and then created the best vacation that matched our requests. I truly believe that she would have gone on that vacation Bc that is like it was planned. She was great at answering all my questions and she bared with me through some credit card issues. She truly created a magical experience and I have already recommended her to everyone I know who wants to travel!!!! Christine will plan the best trip you have ever been on!!!!
Recommended
First Time to Jamaica, but Not the Last!
By: John&StephF
Reviewed on: 12 Jul 2016
Wow! Awesome! --Just a couple words to describe our reactions to the amazing trip we took to Jamaica for our honeymoon! Christine Ryan prepared a wonderfully organized trip for us. Our flights were direct, and, upon arriving to Jamaica, we were greeted by a lovely Club Mobay associate, who took us on a fast track, and then escorted us to the Club Mobay Lounge where we enjoyed drinks prior to our shuttle ride to Couples Negril. The shuttle ride was relaxing, and the driver was entertaining. When we arrived to Couples Negril, everything met or exceeded our expectations in terms of accommodations, service, food, water sports, included excursions, etc. We thoroughly enjoyed our week's stay, and easily returned to the airport with another quality experience at Club Mobay. Any concern we may have had was alleviated by the organized manner in which the trip and transportation were planned. We would love to return to Jamaica, and we would definitely contact World Travel Service in the future!
Recommended
Great Recommendation for our Honeymoon!
By: lkitz22
Reviewed on: 11 Jul 2016
Christine gave us a wonderful recommendation for our honeymoon at the Iberostar Grand in Mexico. We told her our budget and she stuck with it, but we had the best vacation of our lives! We are new to traveling and all-inclusive resorts and Christine answered our many questions patiently and informatively. It was definitely the best bang for our buck! We will be back, thank you Christine!
Recommended
Our Alaska vacation
By: Jeff
Reviewed on: 22 Jul 2016
The land tour and cruise vacation was exceptional in every respect. The tour excursions, especially the Punchbowl glacier high elevation dogsled camp adventure, were top notch. Princess Cruise lines did a nice job in accommodating its passengers from beginning to end, and the cruise pre-board check in on the Denali to Whittier trip was time saving and hassle-free. The photo ID based security systems in place for boarding and leaving the vessel were impressive and comforting.
Recommended
Just what we wanted
By: Casey12
Reviewed on: 12 Aug 2016
It was a pleasure to work with Christine. We came in with a vague sense about a large family trip we wanted to take, and she helped create the perfect itinerary. She cheerfully coordinated with three different family groups, and kept everyone informed. She went over everything with us, and we had the best trip. She was patient, courteous and efficient. Thanks!
Recommended
Great travel planning!
By: Kimberly
Reviewed on: 30 Sep 2016
Christine did an excellent job in handling the details of our trip! She has helped us plan other vacations and has always been very friendly, knowledgeable, expedient, and professional. I would highly recommend her to anyone looking for a travel agent.
Recommended
Awesome Travel Agent
By: Cbright68
Reviewed on: 07 Oct 2016
My travel agent Christine is the BEST! My husband and I book with her because we know we will have the absolute best, when we travel! She will work hard on your behalf to get you the best prices and the best places to stay. Thank you Christine for being an outstanding travel agent!
Recommended
Exactly what we were looking for!
By: AlexDC
Reviewed on: 16 Nov 2016
Two couples in our late 30s were looking to go on an all-inclusive island resort vacation, and collectively spent more than 40 hours looking up locations, prices, and reviews online. With too many choices and inconsistent information, I suggested giving up on the internet and working with a pro. Through a web search of agents in the DC area I found WorldTravelService and was connected with Christine, and right away the tone for a relaxing and stress-free vacation was set! Christine listened to exactly what we were looking for, from the level of service and accommodations to the vibe that best fit our personalities and vacation style. Our whole experience working with Christine was top notch - she responded to emails and phone calls right away, answered our many, many questions, kept us updated on the status of all bookings and logistics, and checked in with us periodically leading up to the trip. I am totally sold on using Christine and her colleagues for all vacation needs!
Recommended
Wonderful service
By: Pat
Reviewed on: 12 Dec 2016
Christine is great to work with. She has always founds us the best places to stay when we travel. We will continue to use Christine as our travel advisor.
Recommended
St Lucia Vacation
By: Tim
Reviewed on: 20 Feb 2017
Christine was wonderful to work with., she had many great suggestions and recommendations. The resort was fabulous. We had such a great time. Christine was spot on about the value of the helicopter transfer she arranged for us from the airport to the resort. Very special!
Recommended
Parkie Worthy
By: Travlin' Hank
Reviewed on: 05 May 2017
Detailed, keeps promises, listens well, came through when unforeseen circumstances arose, knows her stuff and people.
Recommended
Italan Treasures
By: J & K
Reviewed on: 12 Jun 2017
We found Christine to be very professional, efficient, knowledgeable, and interested in securing just the right trip for us. We're already working with her for our next trip.
Recommended
Alaska trip
By: Traveler
Reviewed on: 02 Jul 2017
A pleasure...She was helpful in every way.
Recommended
Royal Carribbean Cruise
By: Kim
Reviewed on: 05 Sep 2017
We have enjoyed working with Christine on several vacations. She has been very organized & helpful.
Recommended
Grand New England cruise
By: seasick
Reviewed on: 08 Sep 2017
the best! Couldn't have been more helpful!
Recommended
Glaciers
By: DC5
Reviewed on: 07 Sep 2017
This is our fifth trip with Christine and she is the best.Christine makes sure everything is order and we are updated with any changes.Christine pays attention to all details.We will continue to work with her for up comming travel.
Recommended
Wonder Agent
By: Happy Traveler
Reviewed on: 02 Oct 2017
Christine is a wonder. She takes the time to find out just what you want as a traveler as well as your expectations during your trip. She finds the best options for you whether you are traveling alone or with a group. There is never a push for you to accept on option over another; the choice is always yours. Some how she managed to get my group to all begin and end our trip together. A true feat as we were coming form both coasts of the U.S. Christine is a joy to work with. She has always been pleasant, with a wonderful attitude, and very understanding even when I had to cancel a trip. Christine has planned many of my trips and I would not work with another agent. She has earned my trust and appreciation.
Recommended
Rhine River Cruise.
By: Nan
Reviewed on: 14 Oct 2017
She was helpful with air reservations and the whole trip arrangements.
Recommended
Christine
By: customer
Reviewed on: 03 Oct 2017
outstanding! I would use her again in a second!
Recommended
Rhine River Cruise
By: Dori
Reviewed on: 10 Oct 2017
Fine cruise, from airport pick up to drop off everything went as planned.
Recommended
Sandee Voith
By: lt
Reviewed on: 11 Oct 2017
Worked with Sandee Voith who was outstanding. Every detail covered and covered promptly. Could not have been more pleased and will use her skills again and do strongly recommend her skills to everyone.
Not Recommended
Terrible experience.
By: Matt collier
Reviewed on: 10 Oct 2017
Not a great experience.
Recommended
sounds of the South
By: Sue
Reviewed on: 12 Oct 2017
Everything went smoothly.
Recommended
Christine is a real Pro at travel
By: K Smith
Reviewed on: 15 Oct 2017
Christine has a great eye for detail and excellent communication skills both in writing and verbally. She really understands what needs to be done to ensure that your trip goes smoothly and that your expectations are met. She is very good at problem resolution and has good insight directing needed changes. Very personable and knowledgable advisor. Would recommend her to all my friends and associates.
Recommended
Another Great Vacation at the Royal Club Occidental Grand Aruba
By: Romie
Reviewed on: 16 Oct 2017
We always love working with Christine Ryan. She knows what we like and what we can afford and I trust her completely to find us the best place possible for our vacation. We have been with Christine for a long time and we plan on staying with her as long as we are able to travel. She worked so hard for us on this vacation because it was a very special trip for us. I recommend her to anyone I talk to who wants great service. She's the best!
Recommended
Travel
By: Hola
Reviewed on: 28 Oct 2017
Christine was outstanding, she above and beyond expectations. She was very easy to work with and would recommend her to my friends and family!
Recommended
Burgundy, Provence & Paris
By: John & Karen
Reviewed on: 30 Oct 2017
As in the past, extremely professional , efficient and informative. She has assisted on several family outings. Always a pleasure to work with.
Recommended
lovely trip
By: Re
Reviewed on: 29 Oct 2017
Very pleasant and friendly. Easy to work with
Recommended
Exceptional attention yet again
By: MrsLee13
Reviewed on: 22 Nov 2017
Working with Christine is always a dream. She has a magical way of balancing our loose ideas containing specific desires with the perfect vacation packages. She always takes the time to make sure we understand fees, what our trips include and our itineraries. Christine also always follows up with us once our travel documents arrive, and after our trip to see how things went and what we would do again/do differently. We will continue to go to Christine for our international travel plans.
Recommended
?
By: SeriouslyDisappointed
Reviewed on: 03 Jan 2018
Generally fine.
Recommended
Travel Agent
By: Les
Reviewed on: 10 Jan 2018
She was very helpful and selected the dates that matched our time requirements 100%! She took her time and never rushed us.......she answered all of our concerns and questions.
Recommended
Very helpful agent!
By: SallyS
Reviewed on: 19 Feb 2018
It was very pleasant and easy. She found the perfect group trip for us, and she responded to all of our questions quickly and thoroughly. She is always pleasant and helpful!
Recommended
Amazing!
By: Michele
Reviewed on: 16 Mar 2018
Amazing! Christine was extremely helpful throughout the process.
Recommended
Ireland trip
By: Kay
Reviewed on: 16 Mar 2018
Christine is responsive, prompt & professional.
Recommended
Best ever
By: Reh
Reviewed on: 14 May 2018
Fantastic knows what is best method to achieve best vacation ever.
Recommended
Happy Travelers
By: Romie
Reviewed on: 28 May 2018
We have been working with Christine for many years & wouldn't want anyone else. Christine knows our price range & knows our likes & dislikes. Every place she has suggested to us has been a great hit. She is very helpful & she truly cares about her clients & goes out of her way to make sure her clients are happy.
Recommended
tauck
By: No
Reviewed on: 07 Jun 2018
Christine is a fine resource. She expedites the completion of tours, reminds one of deadlines and requirements, and answers questions that one might have regarding details of the tour.
Recommended
Very Nice Recommendation
By: cnwm
Reviewed on: 27 Jun 2018
Very informative. Kept is up to date. Responsive when I had questions. Cooperative with any questions or concerns. Really took into consideration the purpose of the trip and helped to make it memorable. Family is already looking into having her assistance for future trips.
Recommended
Best agent
By: RHK
Reviewed on: 25 Sep 2018
Working with Christine is easy and painless. We tell her when, where and she provides the how at the best price and the best locations
Recommended
First Anniversary
By: Collette
Reviewed on: 06 Oct 2018
She is spot on with her recommendations. Very pleasant and attentive to all details. I would rely on her for any future trip.
Recommended
Best Relaxing Vacay We've Had Thus Far
By: Mrs Lee
Reviewed on: 28 Oct 2018
Working with Christine is always a delight! She's responsive to our requests and always has awesome advice to share, whether about the destination or getting there. Also, when booking airline seats, she strives to make sure our preferences are met.
Recommended
Ireland Trip Brendon Tours
By: Jan
Reviewed on: 28 Oct 2018
Working with Christine was a delight. She returned phone calls promptly and while I was on my trip I had a question and she answered it within a few hours (5 hour time difference). After I returned from my trip I got a follow up phone call to see how the trip went .
Recommended
Cities of Italy
By: marco
Reviewed on: 03 Dec 2018
Christine knows Tauck very well. She is informative and willing to transmit both airline information and client concerns to Tauck. Her advice is usually spot on.
Recommended
;iu
By: BC
Reviewed on: 16 Feb 2019
Christine is great
Recommended
Another Fantastic Jamaican Girls Trip
By: MrsLee
Reviewed on: 17 Feb 2019
Working with Christine is always a dream! She knows our travel preferences and always offers addons and upgrades she knows will appeal to us.
Recommended
Great Trip
By: JB
Reviewed on: 01 Mar 2019
Christine was great! She organized our transportation and explained everything to make sure we were crystal clear on the plans. Great experience!
Recommended
Spontaneous Cayman trip.
By: Treveler
Reviewed on: 22 Mar 2019
Perfect, as always. Somehow she pulled this trip together within an hour, and about 3 days later I was on my way. Nice!
Recommended
Very helpful
By: Japan lover
Reviewed on: 29 Apr 2019
Christine was so helpful with planning this trip. She navigated the flights to find the best one for my needs, which was not easy.
Working with Christine Ryan, you will have access to:
- An experienced travel guide whom you can rely on before, during, and after the trip
- Exclusive luxury resorts and properties
- Once in a lifetime experiences
Explore with the Best
Virtuoso Advisors are constantly pushing the boundaries in unique travel experiences.
Alliance programs are unique tailored experiences exclusive to travelers working with Virtuoso Travel Advisors.
learn more
Mexico
Chile
Saint Lucia
Ireland
French Polynesia
Thailand
Antigua And Barbuda
Costa Rica
Australia
Iceland
Barbados
Brazil
Greece
Italy
Turks And Caicos Islands