Travel Specialties
Interests
Adventure
Escorted Tours
Independent Tours
Ocean Cruising
River Cruising
Destinations
United States - All
Australia
New Zealand
Costa Rica
Dominican Republic
Selling Travel Since
1996
My Background
For over 22 years I enjoy providing a variety of travel advice and guidance to my clients from my personal experiences along with the vast network of local specialists I have access to. I'm at your service whether it is for a one week sun holiday, cruise, group travel, mission trips or a month long tour of your dream destination.
As a travel consultant, I am fortunate to have travelled the world in order to bring first hand experience to my clients about fascinating destinations, exciting cultures, adventurous excursions, and of course fine dining.
Singles, couples, families and groups are all part of my clientele and I would enjoy the opportunity to create travel memories that you will forever cherish.
Places I Have Traveled
Reviews and Recommendations for Kevin Lichty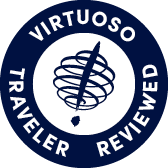 Virtuoso Verified Traveler
All reviews are from confirmed guests sharing exclusive insights
Sort reviews by
Recommended
Highly recommended
By: Manel
Reviewed on: 07 Nov 2013
I found Kevin's predisposition to my queries to be responsive, quick, timely and thorough.
Recommended
Great Job
By: J&R
Reviewed on: 25 Nov 2013
We were very pleased with our trip to France ...Kevin went beyond our expectations to help us with Flights and Train connections to get to our location in a timely and safe manner .. With Many Thanks , J& R
Recommended
Highly recommended
By: Manel
Reviewed on: 22 Nov 2013
I find Kevin to be very responsive and thorough deal1ing with my travel arrangements.
Recommended
Highly recommended
By: Alwin
Reviewed on: 14 Jan 2014
For the last few years we have booked all our trips via Kevin. He always goes out of his way to help us.We are very happy with his service and recommend to anyone.
Recommended
Highly recommended
By: Hinsey
Reviewed on: 02 Feb 2014
Kevin Lichty prepared our trip very well with attention to the details.  I have booked with him before on several occasions and would not hesitate to do so again.
Recommended
By: Not provided
Reviewed on: 10 Feb 2014
Barry and I were extremely pleased with all the guidance and help we received from Kevin for our cruise. Each time we went in to see him or telephoned, Kevin was very pleasant and accommodating. Kevin was recommended by friends and we would certainly recommend him to others.
Recommended
Always Professional
By: RonF
Reviewed on: 25 Feb 2014
Kevin is the consumate travel professional - friendly, engaging, competent, prompt and accurate. We trust his judgement and wise counsel, and we turn to him regularly for our cruising holiday bookings.
Recommended
Recommended
By: Canadian Boomer
Reviewed on: 07 Mar 2014
Recommended
readily available
By: Denise
Reviewed on: 21 Dec 2014
Kevin, thanks for all the help and being so readily available and attentive any time I called. The only issue we had was transferring planes at Heathrow which was not your doing but I think it was Viking that came up with the itinerary. We nearly missed our connection going because of all the security and hundreds of people going through. Even after making security aware that we had a very short turn around time and being placed in the fast track lane again with many people ahead of us we got to our gate 10 minutes after closing time. Fortunately they had waited for us. If we can avoid Heathrow in the future we will do so.
Recommended
Best Surprise is no Surprise
By: Ron F
Reviewed on: 05 Apr 2015
Just home from a 28 night cruise from Hong Kong to Singapore (via Myanmar) on the Volendam. There is still no mainline challenger to the ships of Holland America. Class and quality stand out everywhere. Cabins are large, with quality features - solid wood, and tubs. Public rooms are modern yet comfortable. Staff always accommodating. We always know what to expect with HA, and they deliver. The cruise itself had too few sea days to our liking, giving it a "rushed", "oh no, not another port already" feel to it. The weather once you leave Da Nang is unrelentingly hot and humid - draining, both physically and mentally (not a surprise, but something to keep in mind). The highlights include all of Vietnam (the rising star of south-east Asia), Myanamar (long isolated, not running to catch up) and Singapore (always a gem).
Recommended
Always available, and prompt!
By: Nick Name
Reviewed on: 21 Jul 2015
Short, sweet. Kevin has helped us out a lot over the last few years. Always friendly, courteous, professional and knowledgable. Thanks!
Recommended
Our Western Road Swing
By: Frank
Reviewed on: 25 Jul 2015
Overall we had a wonderful, trouble-free holiday out west thanks to Kevin's excellent bookings. Here are some highlights: * We began our trip with a hassle-free and timely limousine service to Pearson. * Our rental car (a Chevy Impala) was great and met all our requirements for comport, gas mileage, etc.. * All our accommodations were outstanding, but of special note were the following: The Quality Inn in Hinton - very warm and friendly staff; extra touches in our room such as a toaster, a kettle and other "kitchen" supplies were much appreciated. The Maligne Lodge in Jasper - loved the sauna! Hidden Ridge Resort - the loft was great. The Quality Inn in Drumheller - gave us a discount because we had stayed at other Quality Inns. The Clarion in Medicine Hat - we had some of the best food on the trip using the hotel's restaurant. Great Work Kevin! We are very thankful for all your efforts on our behalf Frank, Kathy and Tim
Recommended
Great service as usual
By: Ene
Reviewed on: 06 Aug 2015
I have been using Kevin for over 10 years and he has always provided excellent service and he has graciously and helpfully put up with my constant emails and phone calls. Every request has been handled promptly and efficiently. Thank you Kevin.
Recommended
Thoughtful, knowlegeable service and advise
By: Maryanne
Reviewed on: 22 Aug 2015
Our party of four recently sailed on a beautiful Mediterranean Cruise ending with a two night stay in Rome. All of this was organized by Kevin Lichty and his associate Alice. Every detail was expertly planned, from the smooth airport/ship transfers to the unforgettable private tours. Our accommodations in Rome were fabulous and exceeded our expectations. Needless to say that a trip planned by Kevin will be everything you expected and more. His experience and years of service come out in the details. Bon Voyage.
Recommended
Expert friendly service
By: Transformer Man
Reviewed on: 22 Sep 2015
Kevin provides expert services with a friendly outlook for everything he does for us.
Recommended
excellent trip
By: Toronto1
Reviewed on: 10 Nov 2015
It was an extremely delightful trip thanks to Sandie, Mark and the Andersons They looked after our group so graciously, friendly and warmly. It was an excellent idea to book a general dining room and reserve all the specialty restaurants for our group on the cruise. Two private concerts just for us highlighted our trip...wished for more. All were very well organized and planned.
Recommended
Asia
By: Transformer Man
Reviewed on: 12 Nov 2015
Kevin planned a great business trip for me to Korea and made some great suggestions to make it successful.
Recommended
Great experience, no surprises
By: Cruiser
Reviewed on: 16 Nov 2015
Wonderful River cruise with AMA,. Kevin was completely competent, no hitches and very smooth experience. Will book again with him for our next cruise.
Recommended
Professional, customized service!
By: mladouceur5
Reviewed on: 30 Nov 2015
I have been with Kevin Lichty for at least five years and he has planned numerous trips for my wife and I including India, Turkey and The Netherlands. In each case, Kevin has proven to be very knowledgeable about all forms of transportation, accommodation, health insurance, tours, etc. to various destinations around the world. His up-to-date knowledge and planning has helped us greatly in ensuring a safe, smooth and hassle-free travel experience at an affordable cost. Our travel style may be out of the ordinary (adventure, culture, shoe-leather), but Kevin knows how to deliver without compromising quality and safety. I can recommend Kevin Lichty without hesitation.
Recommended
luxury gold india and nepal
By: lucky
Reviewed on: 05 Mar 2017
very knowledgeable and helpful especially in obtaining the necessary Visas
Recommended
South American Odyssey
By: Hamilton traveller
Reviewed on: 09 Mar 2017
Kevin is the consumate advisor. Listens well and gives choices. Reponds to suggestions and activates plans quickly and efficiently
Recommended
Knowledge
By: nancy k
Reviewed on: 30 Nov 2015
Trip was great. Our guide, Steve Thacker, was excellent - well-organized and full of interesting details. Our guide in Morocco was also very good. I would recommend Insight Vacations. There was so much that we saw and did each day. The hotels were mostly 5 star, very comfortable in Spain, Portugal and Morocco.
Recommended
Snowmageddon Avoided
By: Michael49
Reviewed on: 28 Jan 2016
Kevin got me on an amazing flight on short notice to North Carolina (via Atlanta) on Delta Airlines. Because he was so vigilant and experienced, I saved 60% on an otherwise Air Canada routing, was able to select my seats online, got health insurance and, as it turned out, was on the ONLY carrier flying home after the big snow storm hit the east coast (all other carriers were delayed by 24-36 hours). I can recommend Kevin Lichty of Vision Travel (and Delta Airlines) without hesitation. Peace of mind and attention to detail are worth every penny when travelling these days - Kevin's got your back!
Recommended
A great friendly advisor
By: Largo2
Reviewed on: 14 Feb 2016
Kevin has been our travel advisor for many years. He has always proved himself to be professional, courteous and above all, gets us great deals!!! He watches our cruise itineraries and advises us of discounts and also upgrades. We were upgraded to a suite recently and that made our trip! We look forward to working with Kevin on our upcoming cruises.
Recommended
Extremely expert friendly service
By: Transformer Man
Reviewed on: 29 Feb 2016
Kevin is extremely helpful in making arrangements for my business travel solutions. I would never travel without him!
Recommended
One of a Kind Celebrity
By: Con Stella Tion
Reviewed on: 04 Apr 2016
Well, where do I begin! Good flight and easy transition to the floating hotel. Very clean accommodations, stairs, hallways, washrooms; excellent staff all around and delicious food both at the buffet and dining room. The bonus was the balcony/verandah room where light streamed in during the day. It was great to be awakened by the gradual arrival of daylight in the morning. There is just that extra extension to rest out in the air and take in the view. The General Trivia and Music Trivia sessions were so much fun as both staff members were very entertaining and vivacious. The evening entertainment was very well presented and the Director was ever so motivational and humourous. In addition, it was extra special to have a gentle mannered priest from the Paulist Order, N.Y. on board so that one could participate in the Easter weekend services bright and early before any activities. It was a vacation which truly fit into the required timeline. A great way to spend Easter!
Recommended
Friendly service
By: nettie
Reviewed on: 07 Jun 2016
We have just returned from a trip to the Netherlands, booked through Kevin Lichty at Vision Travel Solutions. Both of us were very happy with the friendly, personal service provided by Kevin. We have used Kevin's expertise for many trips in the past and will continue to do so. Highly recommend his services.
Recommended
A pure pro at this trip planning thing...
By: Me
Reviewed on: 29 Aug 2016
I'm not reviewing the trip per se - I'm reviewing the planning assistance we received from Vision Travel, specifically Kevin L. prior to our adventure. It was above and beyond. Fantastic. Our late disorganized flurry of phone calls and emails were always answered promptly, professionally, and with good humour and sound knowledge. In the end, we got where we needed to go, armed with all the information we required and then some! Thanks for turning us around again, and making it all work out!!
Recommended
Viking Passage
By: Hamilton Ron
Reviewed on: 13 Sep 2016
Holland Americas Viking Passage from Copenhagen to New York was impressive! Bergen Norway, Akureyri, Isafjordur and Reykjavik Iceland were warmups to the "piece de resistance" was the passage via Prince Christian Sound across the south of Greenland. Spectacular 2000m cliffs, glaciers, hanging valleys and bridal veil falls. A truly remarkable landscape close up. The communities of Qaqortog and Nanortalik in Greenland are modern vibrant places. The cruise finishes with stops in St. John's and Halifax before ending in New York.
Recommended
great personnal sevice
By: glen&dianne
Reviewed on: 07 Oct 2016
excellent trip with Kevin and Lauries assistance , the bus side of the journey was a little long,,, accomodation generally were great except in Vancouver, , West Jets flights to and from Hamilton were very good, Kevin did a great job organizing and keeping the group moving and informed on what was happening next, overall a great agent!
Recommended
Wonderful tour through the Rockies
By: G and D 2016
Reviewed on: 11 Oct 2016
This was a first class tour, with great attention to detail. Never having to worry about our luggage (it always disappeared and appeared in the right place), was one of those details. Kevin and Laurie were wonderful hosts, and kept everything moving smoothly. Our tour bus was comfortable, and our driver/guide was professional and informative, giving details about all the amazing places we visited. The scenery is truly awesome! In Jasper, we boarded the Rock Mountaineer for the last leg of our trip. The Gold Leaf Service was a memorable experience, with young energetic staff providing great customer service. The meals were a gastronomic delight, and the bar service plentiful. We met many interesting and compatible people, so the whole trip met every high expectation.
Recommended
EVERY DETAIL TAKEN CARE OF
By: GADALOW
Reviewed on: 22 Nov 2016
We recently went on a tour of the Rockies with Kevin Lichty and his wife Laurie as our guides. It was a memorable trip for many reasons. Kevin and Laurie anticipated every detail and made sure things ran smoothly. All we had to do was turn up on time! Our tour bus and driver were great, and we were regaled with many interesting facts about the sights we were going to see, and they were truly awesome. The accommodations were first rate, and a highlight was the time we spent on the Rocky Mountaineer. We highly recommend Kevin, - he won't let you down!
Recommended
expert organization
By: muirhead
Reviewed on: 12 Nov 2016
very good trip well organised everything was spot on would recommend this to anyone Keven and Laurie put themselves out to make sure you enjoyed it.
Recommended
Expert in his field
By: John
Reviewed on: 15 Dec 2016
Kevin has always done an excellent job for us in arranging our trips.
Recommended
Panama Trip
By: JohnMann
Reviewed on: 23 Jan 2017
Kevin was awesome to work with. He worked within our budget and time frame to plan our vacation to Panama. He reviewed several options with us and worked with us to narrow down our choices. Kevin looked after booking everything and getting us our travel documents. We will use Kevin for our future vacations and will gladly recommend him to our family and friends.
Recommended
Classical India and Nepal
By: Icelandic Charm
Reviewed on: 04 Mar 2017
Superb as usual! I have been working with Kevin for 16 years concerning land tours and cruises. He is very personable, provides various suggestions, works with you to complete necessary information and will provide you with non-judgmental, factual and a variety of information and details concerning trips. Kevin is very enthusiastic, thorough and of course, has a good sense of humour. Have you ever heard his laugh? Then too, he keeps you up to date with the lastest trip you booked and future deals that you may be interested in perusing. That should just about encapsulate my experience when working with Kevin.
Recommended
Great service
By: Deborah
Reviewed on: 12 May 2017
Kevin provided many options for my flight from Toronto to India and worked to find the best itinerary at the best price. He also helped with quick info while I was in India when it appeared I might have to change my return flight. I will work with Kevin and again and recommend him to others.
Recommended
kevin
By: john
Reviewed on: 25 May 2017
Just GREAT. He is the best!
Recommended
Oceania Cruise
By: Bubbles
Reviewed on: 28 Jun 2017
Kevin was really on the ball. He knew exactly what we were looking for and did not try and sell us something else. We were kept informed of every promotion. Looking forward to booking our next trip with Kevin
Recommended
trip to California
By: Key
Reviewed on: 25 Jun 2017
Great. All the places he set up were super. Friendly to deal with and has good followup
Recommended
Alaska - Rocky Mountain
By: John L
Reviewed on: 01 Aug 2017
It was great as usual.
Recommended
One Oceans Expedition
By: Di
Reviewed on: 17 Aug 2017
Well, I couldn't find an adapter that I needed for my trip he let me borrow his. Every time I dropped in or called with questions he willingly answered my questions. He understood what I wanted in a vacation and easily worked towards meeting my expectations. Thank you Kevin
Recommended
An awesome advisor
By: Elated
Reviewed on: 27 Aug 2017
We have worked with Kevin on numerous occasions, but this was the biggest trip he has planned for us. Absolutely seemless and flawless arrangements! We couldn't have been more pleased with the service and attention to detail. Kevin was very accommodating and went out of his way to ensure that our trip was memorable. Thank you and we look forward to the our next adventure with you at the helm!!!,
Recommended
iceland trip
By: glen
Reviewed on: 14 Sep 2017
very good at understanding what you like and gets it done. never had any problems with what he as arranged.always recommending other items you might be interested in seeing.
Recommended
Amazing
By: mcgoo
Reviewed on: 19 Sep 2017
If Kevin is helping you with your travel plans you can relax . He will make your trip a fantastic experience .
Recommended
Trip booking
By: FF1323
Reviewed on: 07 Oct 2017
He was very knowledgeable and helpful. Definitely recommend and use his services for future trips and bookings.
Recommended
Outstanding Travel Agent
By: Marcy
Reviewed on: 03 Oct 2017
Kevin provides excellent advice and service. He is definitely an expert in his field. We have never been disappointed in our experiences planned by him and in many cases he provided insight to excursions that we would otherwise not known about. His planning on our last trip provided us with a worry free vacation and we were able to visit all the hightlights of our tour. I would not plan an important vacation without his input! Advice and service....second to none.
Recommended
Flights to Morocco
By: Jo
Reviewed on: 13 Nov 2017
Kevin helped us with flights to Morocco. He gave us good options and included seat size, which was appreciated.
Recommended
Louisville
By: John
Reviewed on: 08 Nov 2017
He is a very knowledgeable travel agent and person.
Recommended
Perfect vacation
By: Laura
Reviewed on: 13 Dec 2017
Kevin was always on top of our bookings, both flights and the river cruise. Will continue to use his services as needed.
Recommended
Trip
By: John
Reviewed on: 10 Dec 2017
Great as usual
Recommended
Professional knowledgeable Travel Adviser
By: Marsha
Reviewed on: 12 Jan 2018
Kevin has always provided excellent service and advice. Always looking for savings opportunities for us. His knowledge of vacation properties and activities is extensive. He has been instrumental is making our vacations and travel experiences memorable.
Recommended
Great advisor
By: Al Scot
Reviewed on: 14 Jan 2018
We have worked with Kevin for years, mostly for cruising, and have always been very happy with his patience and knowledge when discussing what might be best for our trip. We have not been disappointed. Our latest excursion was 10 days in Mexico with 2 grandchildren, their parents and 2 grandparents. The flight arrangements were a bit complicated but satisfied all our needs extremely well. The resort was outstanding. All good re. Kevin!
Recommended
South Korea
By: John
Reviewed on: 27 Jan 2018
Great . He has all the angles figured out.
Recommended
Down Under: Australia and New Zealand
By: Rosie
Reviewed on: 22 Mar 2018
Wonderful! I have been working with Kevin since 2001 for the organization of yearly trips. He is enthusiastic, personable, thorough and professional. Kevin listens actively and then tries to find the best suited journey to accommodate your wishes in order to make your Bucket List come true. His experience certainly helps to promote a destination you may be considering. He is an excellent communicator with a good sense of humour.
Recommended
australia and new zealand
By: olympia
Reviewed on: 27 Mar 2018
All materials and information was well organized and provided. Excellent resource.
Recommended
Great Trip Advisor
By: Bea
Reviewed on: 25 Mar 2018
Kevin has been my go-to man for years when I travel. I trust him absolutely and would recommend him to anyone planning a trip.
Recommended
Kevin
By: John
Reviewed on: 31 Mar 2018
Great trip planner
Recommended
Kevin's Alice - the magic Lady!
By: Peter and Suzanne
Reviewed on: 03 Apr 2018
We have worked with Alice brown in Kevin's office for years - and she is our go-to person for all travel queries - she's fast and accurate and incredibly helpful!
Recommended
Great help
By: Adam
Reviewed on: 15 Apr 2018
This is the second time I've worked with Kevin. Both times, I had complicated routes, but he managed to not just find me a route that accommodated my needs, but also to give me multiple options. Just a pleasure to deal with.
Recommended
California
By: Supergrandad
Reviewed on: 13 May 2018
Excellent very well communicated
Recommended
Experience and Sophisticated Knowledge at Your Back
By: Namaste
Reviewed on: 28 May 2018
Each year I travel (from Toronto) to India for work which requires booking a number of legs, on at least two airlines, with at least one stopover, through at least two airports, with hotel reservations and travel insurance (medical & non-medical). I also do routing through at least one European destination on my return home, for personal reasons. Needless to say, there is a lot that could go wrong and there are many 'moving parts' to such an itinerary. Kevin Lichty has been my travel agent of choice for the past five years and he has been consistently dependable in providing me with up-to-date relevant information, travel advisories and documentation that puts my mind at ease and ensures a safe and comfortable journey. He knows my quirky needs and desires and he has created in me a happy and repeat customer, and also an enthusiastic referrer. Kevin knows how to bring the right mixture of advice and professionalism to his clients and I can recommend him without hesitation.
Recommended
Arctic Adventures with Kevin
By: cab
Reviewed on: 10 Jun 2018
We had fun planning the trip.His personable disposition and his knowledge of travel in general made everything easy for us. We can call him for any little question and he can answer because of his vast travel and travelling experiences
Recommended
Visit to Tbilisi
By: PS
Reviewed on: 09 Jun 2018
Excellent - we work very closely with Alice, who we have known and appreciated for years.
Recommended
Baltic Cruise
By: Bubbles
Reviewed on: 05 Jul 2018
He was extremely pleasant and patient.
Recommended
Alaska Cruise
By: Gord
Reviewed on: 21 Jul 2018
We discussed our trip with Kevin telling him our requirements.He was able to find a Cruise to Alaska to meet our length and in the time frame we wanted. he provided answers to our questions in a timely manner. We would contact him for future trips.
Recommended
Wonderful
By: Sunshine
Reviewed on: 20 Aug 2018
Kevin is always ready to do what ever it takes to make your holiday the greatest time of your life .
Recommended
Trip to Lethbridge
By: Joh
Reviewed on: 24 Aug 2018
He is great as usual.
Recommended
Scotland
By: Linda
Reviewed on: 09 Sep 2018
Kevin was very thorough and great to work with.
Recommended
Great Service as Usual from Kevin
By: pdb
Reviewed on: 19 Oct 2018
Kevin always goes the extra mile to get us what we want in our travel plans. It's always a pleasant experience planning our trips and Kevin's recommendations are always well received. Thanks Kevin.
Recommended
Great
By: LL
Reviewed on: 30 Oct 2018
Always amazing creative helpful and comes through when we need him, together with his colleague they are a stupendous team
Recommended
Cruise Holiday
By: Gord
Reviewed on: 28 Oct 2018
Kevin was an excellent adviser. He provided information for several alternative cruises which was very helpful.
Recommended
Jacksonville
By: John
Reviewed on: 29 Oct 2018
Great job of rearranging our trip.
Recommended
england
By: al
Reviewed on: 15 Nov 2018
very good he knows what you like and gets the trip planned
Recommended
A trip
By: Anonymous
Reviewed on: 03 Jan 2019
Has great assistant.
Recommended
Grand Memories Punta Cana NYE 2018/19
By: micsom
Reviewed on: 16 Jan 2019
Kevin is an absolute pleasure to work with. Kevin goes above and beyond working from home even late into the night to accommodate our requests. Kevin delivers superior customer service not found very often anymore. We have referred Kevin to all of our friends with confidence they will receive the same exceptional service we have. Thank you so much for your attention to our requests and working so hard to make our holiday truly memorable.
Recommended
Great trip!
By: Selkirk
Reviewed on: 12 Jan 2019
Kevin was great to work with. He helped us pick what worked best for our budget and time frame. We had a great experience. He has helped us on multiple trips and we will use Kevin's expertise for future vacations.
Recommended
Middle East and Beyond
By: Rajita
Reviewed on: 20 Jan 2019
I have been working with Kevin for 18 years and he always tries his best to accommodate your needs on any particular trip. He makes various recommendations or suggests other possibilities. These two cruises were no different and everything ran smoothly from start to finish. I feel confident when booking any trip with Kevin. It's important to have a good working relationship with your agent which must include a good sense of humour.
Recommended
South Korea
By: JGL
Reviewed on: 18 Jan 2019
It was great. He got me a good price for what I wanted
Recommended
bermuda
By: cab
Reviewed on: 23 Jan 2019
thorough and professional and quick. very friendly and accomodating
Recommended
Great advisor
By: Suite sue
Reviewed on: 01 Feb 2019
Working with Kevin is easy. He is prompt with answers, very organized and knowledgeable about the travel industry. He has travelled widely, so can speak from experience about most places and adventures you would want to take. We've worked with Kevin for years and will NOT allow him to retire!
Recommended
Great Holiday
By: Rick
Reviewed on: 30 Jan 2019
Excellent, got us an great price on the Sandman Hotel and our private shuttle bus. Would go through him to book another trip. Got us great price.
Recommended
review
By: David Ludwin
Reviewed on: 20 Mar 2019
Well known to us, always choose his agency if we can, never been disappointed
Recommended
Travel agent
By: No fixed address
Reviewed on: 26 Mar 2019
From the first time I spoke to Kevin setting up our flights and cruise, he was very professional and took quite an interest in getting us the best possible deal for our money. He was able to coordinate everything so we could enjoy our holiday without any issues complicating it. I would recommend to anyone looking for a travel agent that they contact Kevin to handle it because our whole holiday went off without any issues.
Recommended
Jamaica (Jan) & Mexico (March)
By: David&Sarah
Reviewed on: 30 Mar 2019
Easy, easy, easy! We have booked multiple vacations over the years and never had anything but fantastic service!
Recommended
would recommend
By: moose
Reviewed on: 02 May 2019
Kevin was very helpful and made my trip everything I wanted and found the best prices as well. when booking a trip I will only book threw him
Recommended
Great Jaunt to Bermuda
By: Ancaster Mama
Reviewed on: 11 May 2019
As always, Kevin is very helpful and good at making suggestions based on what I say I want. He found a great little weekend getaway for my girls and myself which was fun And very easy for me to do as a sole parent.
Recommended
Off to British Columbia
By: Jo-jo
Reviewed on: 17 May 2019
Kevin is very warm and also very professional. I have been using him as my travel agent for years now and have never had a single complaint. He knows the business and is completely open to helping me organize side trips or anything I need. I have recommended him to many of my friends.
Recommended
"Through bolts and bars we reach the stars."
By: Nomad
Reviewed on: 17 May 2019
Kevin Lichty has been my travel agent of choice for more than six years. He is a "full service" provider with recommendations on travel insurance, seat selection, travel packages, etc. This year (2019), Kevin got me from YYZ to IXE (Mangalore, India) via Istanbul and Mumbai (with a stopover in Goa) during the collapse of one of my carriers (Jet Airways), on time and on budget. He's a magician and a terrific person to work with. I can recommend Kevin without hesitation.
Working with Kevin Lichty, you will have access to:
- An experienced travel guide whom you can rely on before, during, and after the trip
- Exclusive luxury resorts and properties
- Once in a lifetime experiences
Explore with the Best
Virtuoso Advisors are constantly pushing the boundaries in unique travel experiences.
Alliance programs are unique tailored experiences exclusive to travelers working with Virtuoso Travel Advisors.
learn more
United States - All
Australia
New Zealand
Costa Rica
Dominican Republic
France
French Polynesia
Germany
Iceland
Italy
Panama
Peru
Antarctica
Mexico
Ireland