Travel Specialties
Interests
Beach & Sun
Culture, History & Arts
Escorted Tours
Independent Tours
River Cruising
Destinations
United Kingdom
Antigua And Barbuda
Bahamas
Bermuda
Cayman Islands
Selling Travel Since
1987
My Background
I knew from a young age that I wanted to work in the travel industry. Influenced by my aunt, who owned a travel agency and inspired by a senior class trip to France, I knew without a doubt I wanted to pursue a career focused around my life long passion.
Armed with a degree in travel - 28 years later, I still enjoy orchestrating amazing travel experiences to all seven continents.
Although all trips are special to me, one destination that is extremely close to my heart is Israel. What started as a trip for a family wedding a few years ago quickly transformed into a life changing experience. My interest continued to grow and I am now an Israel Specialist; prepared and educated to plan a special spiritual journey or family celebration for my clients.
I have the knowledge, expertise & passion to make your travel dreams come true and am more than happy to help plan your next globe-trotting adventure.
Places I Have Traveled
Reviews and Recommendations for Kim Schneider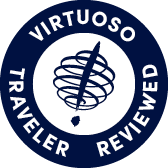 Virtuoso Verified Traveler
All reviews are from confirmed guests sharing exclusive insights
Sort reviews by
Recommended
Wintertime in Yellowstone
By: Bill M
Reviewed on: 07 Mar 2014
Appreciate all of your help getting this trip booked.  Also your assistance when Donna got ill on our first day of the trip.We have a few years appreciating all your hard work on our behalf.THANKS for everything.
Recommended
Fabulous travel agent
By: Carol
Reviewed on: 05 Mar 2014
Kim did a great job setting up my trip to Las Vegas. She is very thorough and really listened to what my needs were. I am really impressed with the detail of information she gave us to make our trip easy and care free. I highly recommend her!
Recommended
Extremely highly would recommend her.
By: Dr K
Reviewed on: 27 Mar 2014
As I sail above, she is wonderful to work,with, and look forward to doing so many times in the future. Hard working, thorough, and always has a pleasant attitude. Always willing to reduce my work load with respect to paperwork and similar obstacles. She is great!!!!,
Recommended
Fabulous as per usual!!!!
By: Dr Phil
Reviewed on: 03 May 2014
always accommodating, pleasant, and never put off by any request. A true pleasure to work with. 
Recommended
Highly Recommended
By: KatrinaK
Reviewed on: 23 Jun 2014
Kim is an amazing travel agent.  She has booked many trips abroad for me in the past.  My latest trip to Peru was OUTSTANDING and everything went perfectly. I had an incredible time.  Kim made sure that everything was organized and on time.  She is a true professional and I will continue to use her travel services for many years to come.  I can't recommend her enough!
Recommended
Highly Recommend
By: Not provided
Reviewed on: 23 Jun 2014
Recommended
Highly Recommend
By: eef_philly
Reviewed on: 02 Jul 2014
Kim was wonderful in planning our family's trip to Disney! She made a very daunting planning experience incredibly easy. Kim provided us with options that she thought our family would enjoy - which we did! Also, we were very impressed with how responsive she was to our many questions and how quickly she acted to get our plans in place. We greatly appreciate her efforts and look forward to working with her again!
Recommended
She is the greatest.
By: allen
Reviewed on: 07 Jul 2014
When ever I need something, Kim is there to get the job done.  What else can you ask for.
Recommended
Highly professional, flawless service!
By: Carol
Reviewed on: 30 Jul 2014
Kim is the best! She really thought of everything for our trip, from the smallest details of a packing list, to care free transfers from ship to plane,plane to hotel, to providing a second copy of all my documents as a back up! ( The original copy she actually spiral bound!) Working with Kim was easy,as she knew the best Hotels, excursion companies and what would be needed at each location. She is a Master of her field! 
Recommended
Could not ask for better!!
By: L Y
Reviewed on: 08 Aug 2014
I have used Kim Schneider for multiple trips in the past, including our recent Disney Cruise, and have ALWAYS been more than happy and impressed with her professional, friendly, and eager to help work ethic. She is extremely helpful, accommodating, and goes above and beyond to ensure that we are well prepared for our trips! She responds very quickly to questions or concerns, and always puts our trips together with such thoughtful consideration. I can not imagine being more pleased with anyone else in the travel industry, and will continue to use her (and ONLY her!) for future trips! I can not recommend her enough!! THANK YOU KIM!!! Keep up the FANTASTIC work!!!! We LOVE working with you!!
Recommended
EXPERT FRIENDLY SERVICE
By: ED
Reviewed on: 27 Aug 2014
SHE IS A GREAT TRAVEL AGENT. CURTIOUS, KIND, CHEERFUL, FRIENDLY, AND VERY AYTTENTIVE TO UOR NEEDS
Recommended
reliable great service
By: VanT
Reviewed on: 02 Sep 2014
Kim was outstanding in helping with our trip to Italy. She got us great rates and was fast, reliable, and efficient in booking. I would recommend her to anyone.
Recommended
Expert friendly service, great planning
By: Marilyn16
Reviewed on: 17 Sep 2014
Kim stepped in when our first travel agent unexpectedly died! She had to work with multiple people doing different trips prior to a cruise. She was wonderful solving communication problems and handling our multiple needs. Her referrals of side tours were great. We will definitely use her again and I highly recommend her.
Recommended
Extremely professional and efficient!
By: C
Reviewed on: 13 Sep 2014
A group of us just returned from two weeks in Europe. We had a great time, felt well taken care of, and things went off without a hitch! Travel arrangements reflected our wishes and were well planned out. Suggested tours were interesting and fun. Hotel accommodations were great. Recommendations were "spot on". Preparation and execution exceeded our expectations in many instances. Kim took over planning this trip for us in the middle of the job - which could have made it tough for all. There were several of us traveling together with different desires, different starting points, and different intermediary destinations. It was no small feat and she did an exemplary job. Highly recommended!
Recommended
Outstanding Service!
By: Freddalip
Reviewed on: 20 Sep 2014
From the start of the planning stage, to execution at our destination, Kim Schneider provided A+ service. Her itinerary assured us of "experienced and friendly guides", and each guide in Italy was better than the next. We had a very minor hotel issue in Florence, but Kim was right on top of it via the convenience of emails and text messages. She made many suggestions that helped build a very rewarding and exciting itinerary, My wife and I were simply overjoyed with how everything went, and right now are looking for where we want to go next year - and as soon as we decide, we will place ourselves in Kim's very capable and professional hands once again.
Recommended
Very Happy with Kim's Service!
By: DD
Reviewed on: 22 Oct 2014
The trip was wonderful and I could not be happier with the service and support that Kim Schneider provided.
Recommended
Did a great job.
By: World Traveller
Reviewed on: 19 Dec 2014
I would just like to say that Kim was totally professional in all are dealings with her and as a result we had the most amazing cruise. I'm about to call her again to book another cruise and I would recommended her without question for your next cruise.
Recommended
Best trip ever!
By: Nancy1029
Reviewed on: 12 Feb 2015
Kim is amazing. She helped me plan the trip of a lifetime and did it with professionalism, grace and humor. I could not have been more pleased and appreciative.
Recommended
expert, intelligent, friendly and always helpful
By: lisl
Reviewed on: 02 Mar 2015
We are very pleased to have Kim Schneider as our travel agent. Under all circumstances she has shown herself to be resourceful, intelligent and willing to go the extra mile to help us. It is a pleasure to work with her and we look forward to many more pleasurable trips with her help. We very much enjoyed the cruise on Regent.
Recommended
Great Service - Hawaii Trip
By: Bill & Donna
Reviewed on: 28 Feb 2015
Kim does a great job making sure everything is covered, i.e. transfers to hotel and to airport. Prepaying tips, baggage tags for cruise, etc. She is never to busy to answer my husbands numerous questions. Made a follow-up call upon our return to make sure everything went well with Norwegian Cruise Line (our first cruise with them).
Recommended
GAVE IT MORE THAN 110% EFFORT
By: EDDY
Reviewed on: 11 Mar 2015
KIM DID A GREAT JOB IN PLANNING OUR TRIP. I WOULD RECOMMEND HER TO EVERYONE I KNOW. SHE WAS ABSOLUTELY GREAT AND VERY HELPFUL.
Recommended
Outstanding service, amazing trip!
By: schulzlj
Reviewed on: 13 Mar 2015
Wow! We booked our honeymoon with Kim and had such a great experience. Originally, we were looking at going to Napa Valley for our trip. After asking what it is we wanted out of our trip and honeymoon experience, she asked us if we had ever considered Costa Rica. We hadn't and thought travelling internationally would fit within our budget. Kim was quick to share a few options that were affordable, fun, romantic, and "once-in-a-lifetime." We would have never thought to go to Costa Rica and we are so thankful Kim shared her awesome ideas with us. We had an absolute blast on our honeymoon. Both properties we stayed at were not touristy, felt very real, and provided excellent service. The entire planning process was so easy - we hardly had to do anything. I had never used a travel advisor before this trip, but now I know to never go without Kim again! It was great! Highly recommend Kim!
Recommended
Our trip on Windstar from Lisbon to Barcelona
By: Sheila
Reviewed on: 12 May 2015
Kim, This vacation could not have been better. We met the nicest people and the tours were wonderful. The hotel in Lisbon was old, charming and the service was top notch. The W Hotel in Barcelona was state of the art amazing with views beyond compare. We even saw our Windstar leaving port from our room. Thank you so much for your assistance....much appreciated! Sheila & Scott
Recommended
THE EXPERT TRAVEL ADVISOR
By: NORM K
Reviewed on: 23 Jun 2015
I HAVE BEEN USING TRAVEL ADVISORS FOR 50 YEARS . KIM WAS THE MOST PROFESSIONAL, PRO ACTIVE AND KNOWLEDGEABLE AGENT THAT WE HAVE EVER USED .BECAUSE OF HER HELP OUR TRIP WAS WORRY FREE AND A JOY AT EVERY STOP . NOT ONLY WILL WE USE HER AGAIN , WE WILL RECOMMEND HER TO ALL OUR FRIENDS SHE IS THE BEST !! NORMAN AND NANCY KURLANDER BOCA RATON , FL
Recommended
Expert Travel Advisor!
By: Jason174
Reviewed on: 01 Sep 2015
Kim did a fantastic job planning and booking my cruise for my party of 9 people. The hotel she recommended for us in Rome was at one of the best locations and the hotel itself was great! All the guided tours and transportation she booked/arranged for us was great! The cruise itself was excellent, everyone in my party truly enjoyed the RC's Allure of the Seas! I cannot thank Kim enough for making this vacation one of our best vacations we have ever had!
Recommended
Great trip to China!
By: katk
Reviewed on: 14 Dec 2015
I took an amazing 8 day trip to Beijing, Xian, and Shanghai, China! My hotels, meals, and tours were fabulous and everything went as scheduled. My first trip to Asia was fantastic, thanks to Kim Schneider and the Virtuoso team. I would definitely recommend Kim and her team for quality, value, and very attentive service!
Recommended
Great job as usual
By: Beans
Reviewed on: 18 Dec 2015
Everything went according to the itinerary with Globus. Kim is always available when you have questions, etc.
Recommended
knowledgeable, effective always ready to be of service.
By: sam55
Reviewed on: 20 Dec 2015
We have found Kim to be the best travel agent we have used in many years. It is obviously easier nowadays to manage one's travel itineraries without an agent but with Kim it has made the process easier, more pleasant and very effective. She has shown herself willing to go the extra mile to be of service and her counsel is never pushy but stems from innate intelligence and an understanding of what is available in a specific area of need. We will continue happily to utilize her services whenever and wherever we travel.
Recommended
Christmas in the Caribbean
By: CD
Reviewed on: 07 Jan 2016
We received excellent iassistance n planning a fairly last minute trip to Grand Cayman. Kim was beyond helpful and attentive. She made a challenging time to travel very easy and smooth. I look foeward to future trips with Kim's help.
Recommended
Absolutely the best!
By: Brenda
Reviewed on: 10 Mar 2016
Kim has been planning my trips for almost 15 years and she is flawless with every detail. No need to worry about anything. After all these years, she knows everything I like and everything I don't like! She is the best!
Recommended
Fabulous!
By: Amy
Reviewed on: 26 Jun 2016
Kim did a great job helping us select a cruise line and cruise that fit our style. She made sure we were prepared and forward great info on the various ports. And the cruise was great too!
Recommended
All and more than expected
By: PBvicCC
Reviewed on: 06 Jun 2016
OUTSTANDING SERVICE WHICH MADE FOR AN OUTSTANDING TRIP. PLANNING ANOTHER.
Recommended
Perfect
By: dmorg57
Reviewed on: 07 Jul 2016
Outstanding planning and logistics perfectly orchestrated. Great 5 star venue--room superb with plunge pool. Just perfect
Recommended
Awesome Agent
By: Joe
Reviewed on: 26 Jul 2016
Kim was very helpful and friendly. This was the first time I used a travel agent, and Kim made it so easy. I will for sure book future vacations through Kim.
Recommended
Best vacation ever
By: JerrySandy
Reviewed on: 01 Sep 2016
Our vacation to Valentin Imperial Maya was our best vacation ever. Thanks to Kim Schneider, my wife and I are as happy as can be. We had the time of our life at this all inclusive beachfront resort. Excellent food and abundant drink served by the friendliest staff was more than expected. We will be using Kim and Unique Travel for all our vacation planning on the future. THANKS KIM!
Recommended
Kim = Great Service
By: Czeched out
Reviewed on: 06 Sep 2016
For great service and attention to detail, let Kim Schneider help you plan your next trip!
Recommended
Expert awesome service
By: Dimara
Reviewed on: 13 Sep 2016
Kim is Fenomenal!!!! Always organize and available to clear my doubts. The tours were great and knowledgeable!!!
Recommended
Nice trip
By: Beans
Reviewed on: 16 Sep 2016
Nice trip. Low hanging clouds in Glacier National Park. Beautiful boat ride on lake. Jet boat was fun and nice lunch. Mt. Rainier was open for everyone's viewing pleasure. Great Farewell Dinner at Orfeo's in Seattle.
Recommended
Very responsive and knowledgeable.
By: Barbara
Reviewed on: 22 Sep 2016
Kim is very resourceful and offers very good suggestions. Is very prompt in responding to questions and concerns.
Recommended
KIM SCHNEIDER
By: Dave
Reviewed on: 24 Oct 2016
Kim was a godsend in putting the whole Disney experience together. Great accomodations and attention to detail. Would have hated to do this myself. Everything clicked together for 4 adults and one 6 year old. Kim saved my sanity.
Recommended
Absolutely the BEST!!!!!
By: Laurie
Reviewed on: 26 Nov 2016
I had a 15 cruise planned from Rome & Kim found me an absolutely fabulous boutique hotel. I was going to be in Rome for 2 1/2 days & didn't know what to do. Kim found an incredible cooking in the chef's apartment on the only island in the middle of Rome. She also booked a tour of the Jewish Ghetto in Rome. I saw Kim the evening before I left & she remembered she had a book of discount tickets for Celebrity that were in her office. She picked up & then travelled 20 minutes, each way, to her office to get me the coupon book, which I used on the ship. I was very grateful for these coupons and they saved me some money. The Rose Garden Palace Hotel Kim booked for me was a boutique hotel with 65 rooms & impeccable service. The staff could not have been nicer & more accommodating. The hotel was across from the US Embassy & it was in a very safe neighborhood that could be walked at night. I will definitely use Kim again when I book my next trip. Her customer service was EXCELLENT!
Recommended
The best
By: card
Reviewed on: 10 Jan 2017
Our trip to Australia had several uncertain variables which made planning the trip very challenging. We needed to take into account two of my daughters school exam schedules which were not known at the time planning was necessary due to traveling in high season in Australia. Kim was extremely patient and very helpful to help put all the pieces of our trip into place. She followed up on many details throughout the pretrip period. In the end our trip was fantastic and our careful planning with Kim's patient guiding hand was the key to a memorable trip!
Recommended
HA Cruise
By: Owlsondago
Reviewed on: 04 Feb 2017
Very easy working with Kim,has the answers when questions Arrives. It is enjoyable to make plans without the worries that Travel can bring. Thanks Kim for all your hard work.
Recommended
Help
By: Leb
Reviewed on: 11 Feb 2017
Was wonderful. Had to cancel trip and she helped start insurance claim.
Recommended
Travel agent
By: Ewa
Reviewed on: 16 Mar 2017
Very nice , efficient and pleasant. We are using Kim several times in the past , always very happy with her performance.
Recommended
Oceania
By: Louis
Reviewed on: 08 Jun 2017
As usual; professional, responsive, knowledgeable!
Recommended
Agent review
By: Harmom
Reviewed on: 14 Jun 2017
Kim was extremely easy o work with. She responded to my emails and calls quickly. Even when there was a glitch and I emailed her, she attended to the problem immediately.
Recommended
British Landscapes
By: Alan Shell
Reviewed on: 19 Jun 2017
Kim was excellent to work with. She was very knowledgeable and responded quickly to our questions, our tricky travel plans and really made preparing for this trip very pleasurable.
Recommended
italy cruise
By: doctore
Reviewed on: 23 Jun 2017
she did an excellent job. Will use her for the next cruise
Recommended
Trip to Uganda and Dubai
By: nv
Reviewed on: 23 Jun 2017
Great. Kim is extremely professional, responsive and I love working with her.
Recommended
Italy
By: Joe
Reviewed on: 08 Jul 2017
Kim is great.....she listens to our needs then plans the perfect trip.
Recommended
As always, Kim plans the perfect trip.
By: Kathleen
Reviewed on: 18 Jul 2017
Kim is easy to work with, a true professional. Plans a great itinerary and always available to answer any questions. Trip was perfect from start to finish.
Recommended
Professional and adorable!
By: Wise Owl Coaching
Reviewed on: 05 Aug 2017
Kim was so helpful. She knew exactly what to do and took care of us with such kindness and patience. I would highly recommend Kim and I can't wait to book my next trip with her.
Recommended
Best vacation
By: JerryO
Reviewed on: 02 Sep 2017
Kim is awesome. My wife and I went into the agency and met Kim last year. We were undecided between a cruise and an all inclusive resort. She set us up with a trip to Mexico which was absolutely perfect. We loved it so much we went in and her book us the same trip again this year and plan to do so again.
Recommended
Great travel advisor
By: Shelley
Reviewed on: 02 Sep 2017
Kim was easy to work with, responsive to all communications, she made sure we had everything we needed; she was a great advisor and certainly recommend her.
Recommended
Top ratings for Kim and All of Virtuoso
By: Shiels Grecian honeymoon
Reviewed on: 12 Sep 2017
The honeymoon was perfect! Kim was so knowledgeable and really worked to create our ideal honeymoon. With the time constraints and our wish list it wasnt an easy task and she did it amazingly. I will absolutely use Kim again as well as virtuoso. Thanks so much!
Recommended
Colette National parks tour
By: Har
Reviewed on: 19 Sep 2017
Very easy to work with. She responded to my email questions quickly. She is very knowledgable in her field. I will recommend and use Kim in the future
Recommended
Kim
By: jeremy
Reviewed on: 17 Oct 2017
Very easy. Look forward to working with her again.
Recommended
my trip
By: joeboig
Reviewed on: 08 Nov 2017
very good. i was very happy with my accomadations and the way she laid out the itinerary...she is a top notch travel professional
Recommended
Thorough and helpful
By: AnitaK
Reviewed on: 27 Nov 2017
Kim was always available to answer questions and make the necessary arrangements.
Recommended
BEST SEABOURN CRUISE EVER
By: david cohen
Reviewed on: 10 Dec 2017
Totally the best. Wouldn't travel without her assistance. She has great ideas and always follows through. You can always rely on getting in touch with her no matter where in the world you are or she is.
Recommended
Seabourn and the Panama Canal
By: Frederik
Reviewed on: 10 Dec 2017
Nice, friendly and easy.
Recommended
BEST TRAVEL AGENT
By: ED KANDLER
Reviewed on: 06 Jan 2018
SHE WAS WONDERFUL, PLEASANT, KNOWLEDGEABLE, ETC.....ETC.....ETC. GIVE HER A RAISE
Recommended
Great Advisor
By: Jeremy
Reviewed on: 10 Jan 2018
Couldn't have been easier. She is efficient, knowledgable and nice to work with.
Recommended
Perfect Trip
By: Mexican Fiesta
Reviewed on: 21 Jan 2018
Outstanding, hassle free!
Recommended
Riviera Maya Luxury
By: Luxury Traveler
Reviewed on: 01 Mar 2018
She is very knowledgeable, and makes very good suggestions.
Recommended
asia trip
By: rhonda
Reviewed on: 12 Mar 2018
Kim was wonderful to work with. Professional, friendly, helpful and a pleasure to get to know.
Working with Kim Schneider, you will have access to:
- An experienced travel guide whom you can rely on before, during, and after the trip
- Exclusive luxury resorts and properties
- Once in a lifetime experiences
Explore with the Best
Virtuoso Advisors are constantly pushing the boundaries in unique travel experiences.
Alliance programs are unique tailored experiences exclusive to travelers working with Virtuoso Travel Advisors.
learn more
United Kingdom
Antigua And Barbuda
Bahamas
Bermuda
Cayman Islands
Curacao
France
Israel
Italy
Monaco
Spain
Switzerland
Mexico
U.S. Virgin Islands
Anguilla