Travel Specialties
Interests
Beach & Sun
Hotels
Ocean Cruising
River Cruising
Selling Travel Since
2000
My Background
I have been in the travel business since the year 2000 but have been interested in this field since my teens. My travel experiences have taken me on adventures of seeing and learning about the places of visit. These journeys include history, architecture, the arts and the beaches in places like Turkey, Russia, Greece, Italy, Spain, Carribean and Bermuda. Most importantly I love learning about the people and their tastes, traditions and stories. I am detail oriented and will help with all your needs of travel.
Places I Have Traveled
Reviews and Recommendations for Toni Lanfrank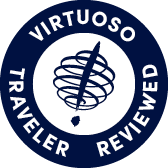 Virtuoso Verified Traveler
All reviews are from confirmed guests sharing exclusive insights
Sort reviews by
Recommended
The Best travel agent and agency !
By: Contessa Barbara
Reviewed on: 10 Nov 2014
This cruise was a last minute decision and planned so well with the guidance and help of my wonderful travel agent Toni ! She knows all my likes and dislikes from air travel, hotel type accommodations and cabin location on my favorite cruise line Crystal . The cruise ended approx. 25 minutes from the home of my travel agent , so we arranged to meet for dinner aboard Crystal Serenity on the last night before I disembarked to fly home. I was surprised by the owners of Northstar Cruises along with Toni who I have booked over 50 cruises with but never met in person ! They thanked me for my business and we had the best time connecting over dinner ! I know I am in wonderful hands for every trip and the difficulty of travel minimized thanks to the professional guidance,experience of Toni and the entire Northstar staff !
Recommended
A Cruise Master
By: Caecat123
Reviewed on: 01 Mar 2015
Recommended by a close friend and cruising veteran, we have been very pleased with Toni's assistance. She is responsive and accommodating and sends helpful reminders and tips (such as cabin placement) to insure we are prepared for every excursion, including the most recent to Antarctica. On a previous cruise my luggage was lost and Toni helped us to successfully process the forms via our Travel Insurance. We feel she is our ally.
Recommended
Fabulous cruise
By: susieq
Reviewed on: 11 May 2015
this is the fourth time that Toni has planned a cruise for me, and as usual, everything was top notch, handled and planned in advance, and went smoothly, efficiently and wonderfully while on my cruise.
Recommended
Expert friendly service and extremely helpful
By: Contessa 925
Reviewed on: 27 Jun 2015
Once again my extremlly helpful,knowledgeable and professional travel agent Toni @ Northstar made my back to back cruise seamless ! From my pre- cruise hotel arrangements to the entire travel experience- Toni at Northstar is the tops ! This was my 47th Crystal cruise using this amazing agency and I would highly recommend Toni and the others at Northstar as a full service agency.
Recommended
The Best!
By: Fedfrey
Reviewed on: 12 Aug 2015
Toni is the absolute best. Always there when you need her and very professional. She makes sure everything about your travel goes smoothly from start to finish. I wouldn't consider using anyone else for our travel.
Recommended
Wow, an absolutely fabulous trip!!
By: Chinkie
Reviewed on: 20 Aug 2015
Our trip was wonderful and Toni did a superb job planning each and every detail. She was so patient and helpful with any requests and was able to answer any concerns that we had. The Crystal Symphony was fabulous, such a terrific staff who took care of every need and was always cordial and happy to help. We appreciated the assistance of Virtuoso as well on the trip. Each port was beautiful and the history in that area is all over whelming. We can't wait to plan our next trip with Toni!
Recommended
54th Cruise and one of my best !
By: Contessa925
Reviewed on: 04 Oct 2015
Once again Toni and the staff @ Northstar out did themselves ! The flights and prices Toni arranged for me were outstanding and an excellent value . The VIP Airport pickup in Istanbul was a bonus arrangement and the hotel Ritz with the bonus of an upgrade thank you to Virtuoso to Concierge Club level was greatly appreciated ! The associated tour company arrangements Sea Song was a wonderful added experience which I could not have done on my own. The cruise and transfers were smoothly arraigned by Toni and her staff and made my travel experience so more better . I highly recommend Toni and have at least 7 more cruises planned knowing they will be expertly handled by Toni and the entire wonderful professional staff at Northstar.
Recommended
Go With Lanfrank@Northstar
By: nayrbetageloc
Reviewed on: 19 Oct 2015
Ms. Toni Lanfrank of Northstar Cruises did a sterling job at helping me plan my trip as a first time solo cruiser. She anticipated things i woukd not have thought of til too late and was great @ suggesting places and activities i would find intersting based on conversations with me. HIghly highly reccomended!!
Recommended
Great attention to detail and planning
By: Frannie 45
Reviewed on: 23 Oct 2015
We thoroughly enjoyed our recent trip to Sicily. All of Toni's hard work and careful planning really made it a delightful experience. We know that we can always rely on her to address our concerns and promptly respond to our inquiries. The travel connections were smooth and pleasant, the country was even more beautiful than we had imagined, and we were so glad that we had seized the day and called on Toni to help us again. We look forward to other wonderful adventures with Toni's assistance in the future. Thank you, Toni , for more lovely travel memories.
Recommended
Excellent, prompt and knowledgeable
By: Monday morning quarterback
Reviewed on: 21 Nov 2015
Toni has provided our family with superb service and advice for many years. She knows the industry and helps guide us through the often difficult process of selecting the right cruise line, cruise ship and itinerary. She knows the details of most of the ships and if not, she will obtain the required information from her colleagues. She is a pleasure to work with and promptly returns calls and emails -- which is a rarity today.
Recommended
Friendly, attentive and responsive.
By: fair2all
Reviewed on: 23 Feb 2016
Toni, Thank you, It was really a pleasure to work with you on this cruise, all of us had a wonderful time, and the rooms you selected for us were perfect as far as location on the ship. I hope you wont mind if we trouble you again in the future for our traveling needs. Jack
Recommended
Best Travel Agent EVER
By: Pat70
Reviewed on: 31 Jul 2016
Once again Toni helped me plan the perfect vacation. This time we were off to Venice on a cruise to 3 Croatian ports of call, Montenegro and Slovenia. All of these were new places for us to visit. We loved them all and, as always, appreciated Toni's advice, preparation and follow through. After 15 years with Northstar, the gang knows us and what we want in a holiday. Toni has been instrumental in helping us plan and execute over a dozen special trips abroad. We look forward to many more years together. Thanks Toni!!
Recommended
Another great time (Celebrity B2B Cruise to Bermuda)
By: Cruzers J&N
Reviewed on: 19 Jul 2016
We have used Toni several times and have been very pleased with her services. She is prompt, professional, knowledgeable and just plain fun to work with! She does her job with joy and we look forward to working with her in the future.
Recommended
Best Cruise ever
By: Contessa925
Reviewed on: 22 Aug 2016
Toni and everyone at Northstar hit it out of the ballpark on the arrangements for our family cruise to Alaska ! Every detail was taken care of and thank you to Virtuoso, for the fantastic accommodations in Vancouver at the start of our cruise. It was a very big milestone birthday cruise for me and the special attention from flowers, card and dinner special arrangements meant the world to me . I truly feel like a valued client and know that I am in excellent hands on all my travel plans with Toni & Northstar .I leave again on another cruise wonderfully planned and taken care of by Toni and everyone at Northstar in a month . I can rest assured all my arrangements are tip top .
Recommended
Toni Hits Another Home Rum
By: AZ Traveller
Reviewed on: 26 Aug 2016
As usual, Toni and the entire staff at Northstar provided excellent advice on cruise selection, stateroom location and other aspects of our cruise. We have used Northstar for many years and have recommended them to friends and family. Truly professional in every way.
Recommended
A Superb Advisor
By: Frankie 55
Reviewed on: 26 Sep 2016
Our recent Scandinavian Cruise was a delightful experience, thanks to Toni. We treasure the opportunity to work with Toni for many reasons. Toni is an excellent listener, has a vast knowledge of all the possible travel destinations and possible choices, knows how to adapt to a variety of travel preferences and cares deeply about making sure that we have the most pleasant and interesting time away. We always know that we can rely on Toni and trust her to guide us in our travel plans. We have complete faith in her ability to help us make excellent choices. We always depart with a carefully prepared itinerary and clear instructions for arrivals, departures and the " in case" situations. We are most grateful for Toni Lanfrank's superb assistance and always return with wonderful memories, ready to plan a new adventure! We look forward to many more memorable travels with Toni's help and thank her for all the hard work that makes these travels such a joy.
Recommended
Great Service!
By: June41
Reviewed on: 26 Nov 2016
Once again my husband and I had a stress-free, beautiful cruise, thanks to Toni. She was always on top of things and let us know what to expect. When we have questions or concerns, she gets right back to us in a timely manner. I hope she will always be willing to help us plan our next adventure. We can't plan without her.
Recommended
Everything was excellent
By: Monty
Reviewed on: 14 Jan 2017
Toni at Northstar cruises did an excellent job to make our trip run smoothly. Boarding and diisembarking the ship went quickly. It was well organized. The ship was beautifully decorated for he holidays. Service was excellent and friendly. We give it a five star experience.
Recommended
Always a Pleasure
By: Melly
Reviewed on: 24 Feb 2017
Toni is always thorough, responsive and helpful in terms of responding to trip or cruise -related questions . She anticipates issues. For our most recent trip, she was very helpful in terms of assisting us in getting a family member to visit us ship-board in a foreign port (no easy task). We enjoy and will continue to work with her.
Recommended
X
By: Hank
Reviewed on: 31 Mar 2017
Toni is always highly professional and appears to do everything in her power to make ones trip successful. I have always been extremely pleased by her efforts on my behalf.
Recommended
Review of Toni
By: steve cooper
Reviewed on: 28 Feb 2017
Toni has handled cruise bookings for us for many years and I have been extremely satisfied with her professionalism, attention to detail and responsiveness. She knows the cruise industry and her advice on picking the right cruise has been invaluable. I have recommended her -- and will continue to do so -- to our friends who are interested in personal attention by a cruise professional. When problems exist, which are rare, she or her colleagues are right there with solutions. I'd be lost without her.
Recommended
She's the greatest!
By: GPac
Reviewed on: 02 Apr 2017
A real pleasure. She has a "can do" attitude regarding any question or request you have. Always with a smile in her voice.
Recommended
Great Agent!
By: Travelboyz
Reviewed on: 22 May 2017
Always returned calls promptly, answered questions knowledgely and gave good shipboard credit! Upbeat personality!
Recommended
Numerous trips
By: Neal
Reviewed on: 29 Jun 2017
Totally fantastic. Her ability to communicate with clients is remarkable. Also, outstanding, was her knowledge of the areas we visited. The way she followed up on us even during our trip was comforting. A truly fine person with whom to work. May I add, her wonderful sense of humor is enjoyable and appreciated. Certainly your best travel agent and advisor.
Recommended
Travel With Trust and Peace of Mind
By: Pleased Penelope
Reviewed on: 15 Aug 2017
As always , working with Toni Lanfrank was a great pleasure. We know that she cares about doing her very best to assure that we will have another terrific experience. Toni listens well in the planning stage and addresses our concerns by being thorough in her research. She is extremely knowledgeable and always ready to answer any additional questions. Her accessibility is tremendously valued and we are always confident that we will depart with a carefully prepared and clearly defined program. (We have treasured all the beautiful booklets from this trip and past adventures.) In conclusion, we feel most fortunate and grateful to work with such a caring and qualified professional and look forward to making future plans with Toni. Thank you.
Recommended
Another great trip!
By: PMA
Reviewed on: 20 Aug 2017
Toni has been helping us make dream vacations come true for 15 years. She is knowledgeable, helpful and offers us wonderful suggestions and sometimes, alternatives to our original plans. I've recommended her to friends and they have had the same consistently great service. Thank you Toni!!!
Recommended
Fun trip
By: susie
Reviewed on: 04 Sep 2017
Working with Toni is always such a pleasure, and this time was the same
Recommended
Rey pleased
By: Auntiem
Reviewed on: 21 Sep 2017
We are extremely pleased with Toni and Northstar Cruises.
Recommended
Another first class back to back Cruises arranged with Toni
By: Contessa925
Reviewed on: 16 Oct 2017
I have been working with Toni for many years and she has arranged above & beyond my recient back to back cruises on Crystal Serenity. She had everything arranged the minute I arrived at EWR airport , checked into my hotel, then stepped foot on Crystal Serenity. I am so pleased with her guidance and attention to detail ,that I dropped into the Northstar Cruise office to meet another voice from the telephone in person . I am so pleased with the wonderful service I receive from Toni ! I am proud to use the services of Northstar Cruises for All my travel needs and their affiliation with Virtuoso ! I know I am in excellent care . Barbara
Recommended
Simply the best
By: June
Reviewed on: 29 Nov 2017
Toni is simply the best. She makes travel planning a lot easier. With so many different travel restrictions and requirements today, it is good to have someone like Toni to guide us through the process and make sure that we are meeting all the deadlines. Thanks Toni
Recommended
Fantastic detailed wonderful Travel agent
By: Contessa925
Reviewed on: 04 Jan 2018
This 3 segmented cruise of a lifetime was meticulously coordinated by Toni to a T! This was my 74 th Crystal Cruise milestone and 48 Days at sea with 4 night's prior to the cruise as well as 4 nights post cruise. Toni was extremely organized and booked transfers, air, hotels and assisted with private shore excursions . I could not have arranged this trip on my own and Toni's planning , suggestions and arrangements made my multi faceted trip flawless. Know that when one books with Toni for all your travel needs, Northstar and the professional agents will help you experience your wildest dreams !
Recommended
Outstanding Service
By: TravelPro
Reviewed on: 19 Jan 2018
Toni is friendly, resourceful & honest. So appreciate the chance to work with her on many trips.
Recommended
vacation planning with a pro
By: Pat
Reviewed on: 23 Feb 2018
Toni is THE travel agent if you want quality service and great advice. She is helpful, listens and responds no matter how trivial the matter. In an era where the net provides the basics, Toni is there to fill in the gaps and adds a degree of reality to your holiday plans. She is great!!
Recommended
Satisfied consumers
By: Kitty
Reviewed on: 23 Feb 2018
Toni continues to do a great job coordinating our travel plans. she is knowledgeable , professional and always responsive to questions and helpful if any issues arise. We have confidence in her ability and value her assistance
Recommended
The Ideal Travel Consultant
By: Steve Cooper
Reviewed on: 25 Feb 2018
I have worked with Toni for many years and have found her and her agency to be the height of professionalism, knowledge and responsiveness. We have been on dozens of cruises and Toni's recommendations have always been accurate and realistic. She points out the positive and negative points of each cruise line and each ship and her assessments have always been on the mark.
Recommended
Toni Lanfrank
By: Joyce
Reviewed on: 13 May 2018
Great! We have thoroughly enjoyed working with Toni when booking our Alaska cruise and our Danube River cruise.
Recommended
Best Agent Ever!
By: Jerry
Reviewed on: 17 Jun 2018
Working with Toni is terrific. Takes care of all details, answers all questions and makes great suggestions. I wouldnt use anyone else. Looks out for you and applies all discounts she can find. We love working with her.
Recommended
Above and Beyond
By: JuneR
Reviewed on: 08 Jun 2018
Toni is fantastic! We can call or email her anytime and she always gets back to us in a prompt manner. Love working with her.
Recommended
Expectations Surpassed
By: Steve Cooper
Reviewed on: 14 Jul 2018
I've worked with Toni and others at Northstar for many years and they continue to exceed my expectations in terms of service, knowledge of the cruise industry, and the willingness to go that extra mile (or knot) to provide their clients with as near perfect travel environment as possible. I've recommended Toni to friends and they, likewise, have been very satisfied.
Recommended
TONI'S THE BEST
By: IRV
Reviewed on: 21 Sep 2018
I am convinced that the services provided by Ms. Lanfrank are the best available. She is always responsive and I believe always looking out for our best interests. She is the consummate professional.
Recommended
The BEST
By: fedfrey
Reviewed on: 14 Sep 2018
Toni is the absolute best! Once you book with her she handles every detail of the trip. She constantly monitors pricing to make sure if there is a reduction that you receive the lower pricing. We have dealt with Toni for the past 6 years and can honestly say we have never had a better travel agent.
Recommended
Toni
By: MPS
Reviewed on: 07 Sep 2018
An excellent travel agent and advocate for the traveler.
Recommended
All our trips
By: Neal
Reviewed on: 29 Sep 2018
Absolutely wonderful! Great planner, organizer, executor, person with a delightful personality, We would recommend to all.
Recommended
Great travel advisor
By: Kitty
Reviewed on: 21 Sep 2018
Always a positive experience. Responsive and helpful. We have great confidence and appreciation for her assistance
Recommended
Consummate Planner
By: LJ.
Reviewed on: 22 Nov 2018
Toni is so thorough in helping us plan our trips. Whenever we have questions, she is available to help solve the problems. Thanks, Toni
Recommended
Best trip ever!
By: Esther
Reviewed on: 12 Nov 2018
She is always wonderful to work with! She is always very pleasant and helpful in every way!
Recommended
Toni Lanfrank, shes the greatest!
By: GPac
Reviewed on: 11 Nov 2018
Early in 2018 we booked a month long European land and Regent cruise with Toni. Then we had to cancel due to an illness and surgery. The surgery and rehab was a success and our Doctors agreed that our previously planned European vacation would do us good. Called Toni and asked if she could resurrect our previous plans and she said "let me see what I can do" and she pulled it off...perfectly! A pleasant personality with a positive attitude wins everytime.
Recommended
Northstar and Toni
By: Auntiem
Reviewed on: 14 Nov 2018
We have dealt with Northstar and Toni for years. We have always been very pleased with the service.
Recommended
Another outstanding cruise planned by Toni
By: Contessa Barbara
Reviewed on: 30 Dec 2018
Toni out did herself with superb plans from Hotel pre cruuse stay to post transfers after another outstanding Crystal Cruise. Toni always gives excellent advice with suggestions and makes the pain of travel painless and a wonderful experience .
Working with Toni Lanfrank, you will have access to:
- An experienced travel guide whom you can rely on before, during, and after the trip
- Exclusive luxury resorts and properties
- Once in a lifetime experiences
Explore with the Best
Virtuoso Advisors are constantly pushing the boundaries in unique travel experiences.
Alliance programs are unique tailored experiences exclusive to travelers working with Virtuoso Travel Advisors.
learn more