Travel Specialties
Interests
Adventure
Family Travel
Escorted Tours
Ocean Cruising
River Cruising
Destinations
Canada
Antigua And Barbuda
Aruba
Bahamas
Bermuda
Selling Travel Since
1980
My Background
I started working at Island Travel over 30 years since day one it was opened. I have some wonderful clients and enjoy helping them with their travel dreams.
Places I Have Traveled
Reviews and Recommendations for Carlo Hilliard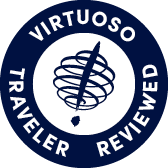 Virtuoso Verified Traveler
All reviews are from confirmed guests sharing exclusive insights
Sort reviews by
Recommended
Highly Recommend Carlo
By: Ollie
Reviewed on: 17 Sep 2013
Carlo is very capable and very knowledgable and very personable. I have used her for several years.
Recommended
Most helpful,highly recommended
By: Graham
Reviewed on: 11 Oct 2013
Being novices to cruising and with a degree of skepticism in our minds Carlo not only gave us confidence in how we should structure an Alaskan trip but the results were fantastic and we had a wonderful vacation. Carlo's advice was great and everything she suggested turned out to be accurate and exceeded expectations.
Recommended
Highly Recommended
By: Silver
Reviewed on: 12 Oct 2013
Carlo has "Nailed It" on each occasion for me and my family. I would recommend her to anyone seeking travel assistance.
Recommended
Easy, relaxed planning with Carlo.
By: Class of 63
Reviewed on: 12 Oct 2013
We enjoy working with Carlo. In the past we have sailed exclusively with Regent and found Carlo to be extremely knowledgeable. She has recommended Tauck Bridges for our next family trip and organizing it has been quite simple with Carlo's expertise.
Recommended
Oceania Transition Cruise
By: Gary K
Reviewed on: 04 Dec 2013
Our first Oceania cruise was great. We started off with four days to explore Barcelona on our own. Carlo found a hotel for us that was two blocks from the cathedral square and La Rambla. We took tours around the city, visited Gaudi's church, the monastery at Montserrat and several museums. Our stateroom was beyond our expectations, thanks to Carlo for informing us about the upgrade. The crossing was pleasant with mostly calm seas and warm days when we could sit on our veranda.
Recommended
By: rob
Reviewed on: 05 Dec 2013
Carlo was most helpful and very detail oriented, which we like. Got us a great rate, perfect stateroom and did all she could to help with our experience.
Recommended
Highly recommended
By: Graham33
Reviewed on: 12 Dec 2013
Carlo is both helpful and insightful in both completing a reservation but also ensuring that it is a trip that fits with what we are trying to get out of a vacation. She is highly responsive and and a pleasure to work with and all this gives us great confidence that we will have a great trip.
Recommended
Well Recommended
By: Delores A.
Reviewed on: 03 Jan 2014
Handled set up of Christmas time family cruise without any problem. Answered many questions at various times preceding sail date. Cruise experience was without any problems.
Recommended
trip, both med and carib were excellent
By: bob
Reviewed on: 13 Feb 2014
trips were great !!! My only advice for Island Travel is to please change your telephone message to accurately reflect when you will be in the office.                                                                                                      
Recommended
Highly recommended
By: Graham33
Reviewed on: 26 Feb 2014
Our sailing trip to the Caribbean was recommended by Carlo and we loved it. However we had terrible trouble with the flights to meet the ship because of weather and it looked for a time that we wouldn't make it when at the last minute our flight was cancelled. We were ready to give up but Carlo worked so hard to find us at a days notice an alternative route and through her efforts we made the trip and got to the ship just in time. She felt our pain and solved it. Excellent.
Recommended
By: Not provided
Reviewed on: 20 Mar 2014
Please write at least 15 characters
Recommended
Highly Recommend
By: Karen237
Reviewed on: 28 Mar 2014
Carlo did a fantastic job of putting together our cruise and air reservations. She even responded to my concerns on her "days off" (weekend). I have been with her for many years in our travel planning and can't think of working with anyone other than Carlo.
Recommended
Highly Recommended
By: Bill
Reviewed on: 29 May 2014
Carlo was very helpful in putting together a great trip centered around a Rhine Cruise.  She recommended Avalon to us and they were excellent in all categories.
Recommended
Highly recommended
By: Kathy
Reviewed on: 02 Jun 2014
  Hi Carlo,  Great trip !Only blip was very delayed luggage by United...Left Charleston on Saturday...did not receive our luggage until early Wednesday .Elton is composing a letter to the airline...if you have any other suggestions ,please let me know!  The best thing we did was book the Four Seasons in Prague.....it is in sooo much better a location than the Marriott where the rest of the group stayed.....and of course, the service there is impeccable.  Thanks again for your help and good advice !!Elton and Kathy Carrier    
Recommended
Great Trip
By: Not provided
Reviewed on: 11 Jun 2014
We had a wonderful trip.  Everything went smoothly.  The Virtuoso tour was very worthwhile and well planned.
Recommended
Excellent Trip
By: Bill Lloyd
Reviewed on: 25 Jun 2014
Excellet trip.  Tauck rarely ddisappoints.Two days in Paris a bit wa. All connections wroked well, the  river portion of trip went very well. Great secenary and lovely wine. Appreciated the time in Lyon. We both thought the food on the boat a bit too rich. I was the only one who was affected.so it must have been me. The return flight was a hassel . Lisbon Air and  Portugal Air  both flew old equipment. The Lisbon equipment looked like it was flying in 60s when I was wroking. Big surprise was US Immigration. They introduced us to electronic processing. The machine, itts position, small type and lack of instruction with 600 people milling around after a combined 30 hr flight is something unsuspecting elders should be briefed on prior to overseas travel.Overall a great trip, professionally planned good quality with nice touches. Thanks for your help.Bill & Clara 
Recommended
Highly Recommend
By: Jim
Reviewed on: 27 Jun 2014
As always, Carlo understood exactly what we needed and took care of all travel plans for us.We know that even on short-notice, she will search the best rates available.We will continue to do business with Carlo and Island Travel in the future.
Recommended
By: Not provided
Reviewed on: 30 Jul 2014
Carlo did an excellent job with my Tauck Bridges tour in Rome and the Amalfi Coast for our family of 10.  She also arranged for our independent stay in Paris following the tour and it all went without a hitch. 
Recommended
Great service, food and travel
By: Ray976
Reviewed on: 28 Aug 2014
This was a once in a lifetime excursion to Alaska via Vancouver, Canada. Holland American Lines was efficient and effective with all our needs from fine food, including a special celiac diet to accommodations and transfers. The staff on the ship and on land were excellent and knowledgeable regarding the excursions and ship amenities. Carlo, at Island Travel prepared us for the trip and other than an airline delay the first day, everything else was on schedule.
Recommended
Expert friendly service
By: Sparky47
Reviewed on: 20 Oct 2014
Everything went flawlessly. Our transfers were on time, our hotel was charming and the cruise was great. A super 17 days in Europe!
Recommended
The Captain Knows Best
By: Gary36
Reviewed on: 23 Oct 2014
We enjoyed our cruise from London to New York on the Oceania Insignia. The ship's captain made a wise decision to alter our schedule to avoid high winds and rough seas. We missed two ports and the crew adapted their schedules to keep us safe, comfortable and entertained on two extra days at sea. The result was a cruise that will be remembered for the ports we did visit and the perils we did not experience. The Insignia crew provided the meals and service that we expected, as well as entertainment and lectures that exceeded our expectations. The Giant's Causeway in Ireland and Peggy's Cove in Nova Scotia were sight's to remember
Recommended
Recent Trip
By: JOHN
Reviewed on: 24 Oct 2018
Carlo was easy to work with and very responsive to our needs.
Recommended
Our Vacation
By: Tony
Reviewed on: 24 Oct 2014
Our three week vacation began in Berlin and then continued on Celebrity Cruise which began in Rome and went to Messina, Athens, Ephesus, Mykanos, Rhodes, Israel for three days, Naples (Pompei) and then back to Rome. Each Port provided an outstanding day of touring and seeing wonderful sights, particularly of Antiquity. Shipboard amenities were great and the food from the special dining room for Aqua class was very good. The service was very good and personal. Entertainment on the ship was first class. The only minor difficulties we encountered was embarking on time at a few ports, mainly Ashod and Naples. These were late and difficult to get off due to the large number of people. In Jerusalem the Israel security held up the process. In Naples, there was a hold up due to coming from Israel and the Italian authorities delayed the process. In both cases our tours were cut short because of the delays. In spite of this the entire trip was great
Recommended
perfectly constructed itinerary
By: gs
Reviewed on: 11 Mar 2015
The New Zealand trip exceeded all our expectations. The country was an unknown destination but through an interactive conversation an itinerary was put together which met all our goals but with accommodations,locations, and logistics which could not have been bettered.
Recommended
very good planning and assitance the best
By: Kay
Reviewed on: 01 Apr 2015
Carlo is always willing to research any request. She knows many ways to solve problems. She is very organized. She has a very pleasant personality.
Recommended
Asia trip
By: jim
Reviewed on: 19 Apr 2015
Carlo did a terrific job - booking our intra-Asia flights as well as reservations at two superb Virtuoso affiliated hotels - The Siam in Bangkok and The Governor's Residence in Yangon. We enjoyed the room upgrades and special perks that we received as a result of her fine efforts. Carlo is a pro. Jim and Carla Bradshaw
Recommended
Reliable friendly service
By: JH
Reviewed on: 07 May 2015
We are very particular travelers and we enjoy working with Carlo. We know she is ready to serve us in a reliable, efficient manner.
Recommended
Great Service
By: JJ
Reviewed on: 14 Aug 2015
Great family trip. All the "first time cruisers" had a wonderful time.
Recommended
Beautifully treated on board ship
By: Jim
Reviewed on: 07 Jul 2015
We enjoyed the trip very much, and would recommend AMA Waterways to anyone considering a river cruise.
Recommended
Super Trip!
By: JoyceHHI
Reviewed on: 12 Jul 2015
Wonderful Alaskan/Canadian cruise with Oceania! Great excursions, fabulous food and crew and lovely new friends. Lots of perks as it was our 8th Oceania cruise with Carlo. Always perfect with Carlo and Island Travel. Thanks.
Recommended
Professional, experienced, and very helpful
By: Terry
Reviewed on: 21 Jul 2015
Carlo is a first class trip advisor and provided us with very valuable guidance and assistance from inquiry to booking to confirmation to pre-cruise guidance. As first-time cruisers, we found her advice to be on target, and she helped us on multiple occasions with our questions largely driven by our lack of cruising experience. We certainly recommend her to anyone planning a trip or a cruise, and we look forward to working with her on our future vacation trips.
Recommended
Well organized, expert tour guides.
By: Jim
Reviewed on: 16 Aug 2015
I think Tauck lived up to their reputation with the exception of the food on board which was not up to the standards set on our 3 other river boat trips with other cruise companies.
Recommended
great food, wonderful service & excellent tours
By: Bob
Reviewed on: 25 Aug 2015
We had a very enjoyable cruise. Stayed very busy with the tours.
Recommended
Had a great time
By: Lynn
Reviewed on: 13 Sep 2015
Had a great time. Carlo was always very helpful when we called her for questions. We had to cancel the Tram Excursion in Juneau due to the fact I twisted my knee in Skagway and spent a couple days taking it easy. Thank heaven we purchased insurance for this.
Recommended
See American First!
By: grady & joyce
Reviewed on: 17 Sep 2015
Had a wonderful time as always on a Tauck tour. Beautiful scenery and great activities in Grand Tetons, Yellowstone, Wyoming and South Dakota Mount Rushmore. Fun day on a guest ranch in Wyoming. Superb guide, bus driver, meals and park facilities.
Recommended
Excellent service
By: Sebo
Reviewed on: 20 Sep 2015
AMA Waterways provided excellent service, interesting tours small numbers and an outstanding Cruise Manager. Our 2 week cruise from Budapest to Amsterdam went flawlessly. Our cabin was fine and housekeeping maintained it well over the 2 weeks. Food services were lacking some in quality, but did not lack quanitity. Including beer and local wines at all meals complementary was a nice bonus. The crew was friendly and upbeat throughout the cruise. Overall, an excellent experience.
Recommended
Carlo's the best!
By: Silver
Reviewed on: 28 Sep 2015
Great Trip! Thanks Carlo
Recommended
Great Itinerary, Mediocre Food
By: Charles
Reviewed on: 30 Sep 2015
Cruised the islands of the Mediterranean from Barcelona to Nice. Through our Virtuoso agent we added nights before and after which were great. The itinerary was very good as were most excursions. The Azamazing evening Palma de Mallorca was terrific. As forewarned, the cabins on Azamara Quest are small but manageable. Food was acceptable, but certainly nothing out of the ordinary. Staff throughout the ship were fantastic.
Recommended
VERY GOOD SERVICE
By: TONY11
Reviewed on: 15 Dec 2015
JANELLE HAS BEEN EXTREMELY HELPFUL AND CONSIDERATE. THEH TRIP WAS VERY GOOD, WITH A COUPLE OF MINOR CONCERNS, WHICH WE'VE DISCUSSED WITH JANELLE..
Recommended
Just What I Needed
By: Hizonr
Reviewed on: 18 Jun 2016
I wanted to take my kids and grandkids on a cruise or to an all-inclusive resort when my wife and I celebrated our 50th anniversary. We live in three different locations. When I searched online, I became overwhelmed by the options, so I decided to consult with a travel agent. In just a few minutes, Carlo Hilliard had provided me with a few good options for both a cruise and a resort stay. With her list in hand, I was able to select one cruise option and one resort option to present to my children for consideration. We had a great time on our trip and memories to last a lifetime.
Not Recommended
no trip
By: no trip
Reviewed on: 22 Jul 2016
No trip planned by Carlo Hillard
Recommended
Loved Ireland! and Tauck's Journey!
By: JH, HHI
Reviewed on: 19 Sep 2016
Fabulous country, friendly people, lively music, interesting architecture, delicious food & spirits and the most fascinating history that one could imagine! It is called the Emerald Isle for a reason, perfectly green, manicured lawns and flowers, flowers, flowers everywhere. As always, Tauck has a perfect itinerary with lots of extras which included abbeys, castles, scenic drives, dairy farm, sheep herding demo, whiskey tastings, shopping, visiting lecturers, Waterford Crystal Factory, Belleek China Factory, free time and much more. Every hotel was different from the others from ancient manor houses, to lovely estates, to castles, to modern hotels. Thank you, Carlo, for all you do!
Recommended
Excellent Service
By: Tedd/Ginny
Reviewed on: 22 Oct 2016
The trip was great along with a great chance to visit with friends. know you can't manage weather, but we had sun every day. September is the time to visit that part of Europe. We appreciated your great planning as well as staying on top of all requests. Thank You very much. Tedd & Ginny
Not Recommended
service good
By: bill&cass
Reviewed on: 03 Dec 2016
We were disappointed. The food was not good, the ship lacked ample stabilization, other passengers had "stuffy attitude". Five ports were tendered out of eight, I could not tender in. Our cabin attendant and room service waiter were excellent. The pool service was very good.
Recommended
Carlo is like a good friend
By: Bart
Reviewed on: 29 Dec 2016
The cruise was great. Carlo handled everything from the very beginning. We had lots of little decisions to make with the cruise line and their complex Olife bonus scheme ... Carlo handled them all for us. There were no hitches.
Recommended
silverseas
By: chief
Reviewed on: 13 Feb 2017
Carlo was very easy to work with and communicated well.
Recommended
Holland America Carib Cruise
By: John G
Reviewed on: 23 Feb 2017
Good guidance. Effortless planning, reservations.
Recommended
Another Lovely Caribbean Cruise
By: HHITraveler
Reviewed on: 14 Mar 2017
Always delightful and perfectly planned no matter where we go!
Recommended
Years of excellent service
By: .g
Reviewed on: 03 Apr 2017
Mrs. Carlo Hilliard has been helping us for almost 20 years to plan and organize our travel. She was, still is, and will be for our future travel plans excellent.
Recommended
Always a Pleasure
By: Sebo
Reviewed on: 07 Apr 2017
It is always a pleasure to work with Carlo on planning a trip. We have worked with her on 4 or 5 occasions to plan ocean and river cruises. She has always provided good insights and advice in regard to these excursions. All of our trips have proceeded flawlessly and she is always available to assist when called upon.
Recommended
New Orleans
By: Ed
Reviewed on: 08 Apr 2017
She is the best we have ever had.
Recommended
Cuba cruise
By: Travel 50 and beyond
Reviewed on: 17 Apr 2017
Carlo is a consummate professional
Recommended
Cruise
By: Dave
Reviewed on: 19 May 2017
Very knowledgeable. Helpful and accommodating. Knew the product we were looking for. Followed up on all our requests.
Recommended
Easy Trip
By: BAConnor
Reviewed on: 30 May 2017
Carlo was very easy to work with and took care of all the trip details. She had to coordinate between my daughter in New York and myself here on Hilton Head Island and didn't miss a thing.
Recommended
Great trip
By: GS
Reviewed on: 29 May 2017
Just a delight. Informative and reliable and great follow up on issues prior to the trip .
Recommended
Good Time
By: ED
Reviewed on: 01 Jun 2017
Carlo is the best. This was our third trip with her. She checks all the details so we can be assured it will work. Nice lady.
Recommended
Norwegian Adventure
By: Wanderer
Reviewed on: 09 Jul 2017
Carlo is very professional and always ready to give assistance. She took care of every detail and was especially helpful to friends traveling with us who experienced last minute problems.
Recommended
Travel Advisor
By: Norway bound
Reviewed on: 15 Jul 2017
Excellent. Carlo is responsive and caring.
Not Recommended
Booking royal carribean
By: Cody
Reviewed on: 02 Sep 2017
I did most of work and turned it over to her She did get us group rate on some rooms but nothing on kids rooms I felt like I did most of the work myself but did enjoy our credit on board and specialty dinning. I have worked with her before and have always seemed to solve my own situations
Recommended
2017 America's Canyonlands
By: J & G
Reviewed on: 18 Sep 2017
Absolutely perfect as always. Attentive to every detail and extras to boot!
Recommended
The Baltic on Oceania
By: Laurie
Reviewed on: 28 Sep 2017
I have worked with Carlo for several years and she never fails to deliver! Oceania does equally well. My recent Baltic cruise was most interesting as I had never been to Latvia or Lithuania. Extended time in St. Petersburg was a bonus. Excellent trip.
Recommended
Travel agent revies
By: Delores
Reviewed on: 28 Sep 2017
Everything was 100% perfect. She did an exceptional job in view of having to make so many changes due to incoming hurricane Irma. 5
Recommended
cruise
By: patty crews
Reviewed on: 04 Oct 2017
Carlo was wonderful and went over and above helping us
Recommended
A pleasure to work with
By: Islander
Reviewed on: 18 Oct 2017
Carlo is very thorough when planing a cruise for us. She listens to what we are looking for relative to destinations & type of cruise ship. She presents us with options. Then we work together to find the best fit.
Recommended
trip to Ireland
By: Ole
Reviewed on: 29 Oct 2017
Carlo is such a lovely person. She helps me out in this more and more complicated world and has done so for a long time. She's has patience and remembers me each time I call.
Recommended
western caribbean
By: DARYL
Reviewed on: 03 Dec 2017
Very pleasant and professional
Recommended
Title
By: Traveler
Reviewed on: 17 Jan 2018
She is very knowledgeable and thorough. It is clear that she wants you to receive value for your money.
Recommended
Trip
By: e. Ehrlich
Reviewed on: 18 Jan 2018
We have worked with Carlo on 5 trips and they were were great.
Recommended
Very thorough and helpful ... as usual
By: Bobby
Reviewed on: 12 Feb 2018
We have worked with Carlo for years. She understands what we are looking for and puts together the complete package. She sets it up and then calls us when our actions are needed.
Recommended
14 Day Southern Caribbean
By: J & G
Reviewed on: 13 Feb 2018
Perfect as it has been for about 15 years!
Recommended
Tauck to Chile,Argentina review
By: GS
Reviewed on: 12 Mar 2018
Couldn't be more helpful and provides high quality advice
Recommended
Viking Cruise
By: HHI Cruisers
Reviewed on: 08 Mar 2018
Carlo was there to answer every question and handle every detail.
Recommended
The best of the best
By: Ed
Reviewed on: 02 May 2018
Carlo is the best travel agent I have ever encountered and I have had quite a few.
Recommended
Carlo Hiliard
By: Cheryl Ramey
Reviewed on: 15 May 2018
Carlo is always interested in making sure we have a new and wonderful adventure. She works very hard to acquaint herself with our particular needs and wishes.
Recommended
Carlo
By: GS
Reviewed on: 28 May 2018
Carlo is knowledgeable, extremely helpful in the planning of a trip and always available to make changes or make additions whilst the trip is in progress.
Recommended
Regent Cruise
By: BOB B
Reviewed on: 11 Jun 2018
She was very responsive and helpful
Recommended
Family Event at a Ritz Carlton Hotel Resort
By: Richard
Reviewed on: 04 Jul 2018
Carlo is a very professional and experienced travel advisor. In addition to this hotel/resort event, she has booked many of our travel by land and by sea in the past. She is very dependable and customer oriented!
Recommended
Trip has not started yet
By: Jim
Reviewed on: 08 Jul 2018
Just fine every time.
Not Recommended
Didn't know much
By: X
Reviewed on: 15 Jul 2018
Every question asked she needed to check with the cruise company. Took quite a while to get back to me.
Recommended
Alaska
By: frank
Reviewed on: 10 Aug 2018
Easy. Good follow up. Good detail management.
Not Recommended
Into midnight sun Viking ocean
By: Brat
Reviewed on: 23 Aug 2018
Did not have Carlo Had Ellen Cohan
Recommended
Recent Princess Cruise
By: John G
Reviewed on: 11 Sep 2018
Very good - as always.
Recommended
AMA Flavors of Portugal & Spain
By: J&G
Reviewed on: 20 Sep 2018
I am probably repeating myself...but as always, Carlo is an absolute delight. Every question quickly answered and every part of the trip in perfect order. Always thrilled with Carlo and Island Travel's inclusion of professional pickups to and from the airport. A perfect ending to those long flights! (Hoping this will not be printed somewhere without asking their permission about including the rides..we are long time, frequent travelers with them)
Recommended
review
By: JR
Reviewed on: 11 Oct 2018
very positive and responsive
Recommended
River cruise
By: Ludwig
Reviewed on: 08 Oct 2018
Carlo was great to work with and she kept us informed up to the trip.
Recommended
Good Times
By: Edward
Reviewed on: 17 Oct 2018
Carlo is as a friend. She understands what you want. She has experience that means something. And she is very nice.
Recommended
Fantastic!
By: Bill Sheridan
Reviewed on: 15 Nov 2018
Carlo was phenomenal. She was on top of everything and made our cruise super great. Carlo went out of her way to help make sure that everything would be smooth sailing. We would certainly have her book our next cruise and would recommend her to all of our friends.
Recommended
Big help!
By: Shoe
Reviewed on: 07 Nov 2018
"You don't want to do a cruise?? No. You wish to go North of Santiago?? Yes. Well - Ok." Carlo was very helpful and diligent in the planning of our trip. Travel ideas were put into play and the end results were top of the line. Her patience and follow up with all questions were a great help. Thank you Carlo — job well done!!
Recommended
Competent & Reliable
By: P Ryan
Reviewed on: 08 Nov 2018
I've worked with Carlo 15 years now. She is knowledgeable, efficient, quick to respond and always ensures we have a seamless enjoyable experience.
Working with Carlo Hilliard, you will have access to:
- An experienced travel guide whom you can rely on before, during, and after the trip
- Exclusive luxury resorts and properties
- Once in a lifetime experiences
Explore with the Best
Virtuoso Advisors are constantly pushing the boundaries in unique travel experiences.
Alliance programs are unique tailored experiences exclusive to travelers working with Virtuoso Travel Advisors.
learn more
Canada
Antigua And Barbuda
Aruba
Bahamas
Bermuda
British Virgin Islands
Cayman Islands