Travel Specialties
Interests
Beach & Sun
Family Travel
Honeymoons
Escorted Tours
Ocean Cruising
Destinations
United States - Hawaii
Jamaica
Aruba
Mexico
Switzerland
Selling Travel Since
1986
My Background
I am a Hawaii Specialist whose absolute favorite spot is Maui. There is nothing like the spirit of Aloha. As a Florida resident, I love sun, sand and surf destinations from Hawaii to the shores of the Caribbean. I recently traveled to Jamaica and am drawn to island destinations. I have a passion for travel and more than 25 years of experience in the industry. I take pride in planning seamless vacations for my clients, creating lifelong memories for them to cherish.
Places I Have Traveled
Reviews and Recommendations for Sherry Wilczewski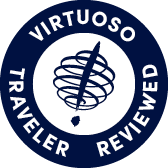 Virtuoso Verified Traveler
All reviews are from confirmed guests sharing exclusive insights
Sort reviews by
Recommended
Great cruise, bad flight
By: jlb36
Reviewed on: 14 May 2015
The President's Cruise on Celebrity went to all of the places we wanted to go and had some great extras. Our advisor, Sherry, planned every thing wonderfully and prepared us very well. But she could not plan for the failure of others. Our problem was getting there on Delta. We arrived in London so late that we missed our connection and when we did arrive in Singapore our luggage was not on the plane. But Celebrity was great. They held the ship for about an hour for us and tried very hard to make up for our missing luggage. While all the crew were very good; we thought that many members of the crew were special. Would recommend Sherry and Celebrity.
Recommended
Great service
By: Jodie 16
Reviewed on: 09 Jun 2016
Thank you Sherry! We had a great time!! Thank you so much for all of your work!! We may contact you again soon :)
Recommended
Absolutely Outstanding
By: Suzycue
Reviewed on: 14 Aug 2016
Sherry has been planning our voyages on the Queen Mary 2 for the past 3 years. We have never had any problems with travel or accommodations she has recommended. Sherry is always patient, upbeat and responsive to our questions and concerns. I would definitely recommend her to my friends.
Recommended
Las Vegas Trip
By: Consuelo
Reviewed on: 12 Oct 2016
Sherry saved our lives, because of the hurricane she was able to change our flights otherwise we would have been stuck in Atlanta for 2 days, she is one of the best, all our trips has been wonderful, we don't have to do a thing she takes charge, the only thing that she does not do is to pack our suit cases!!! Very happy with her.
Recommended
Wonderful trip
By: Marsha
Reviewed on: 07 Nov 2016
I enjoyed working with Sherry very much. Always helpful and takes the time to investigate and make the trip a complete success from beginning to end. She gives you all the information in a concise and thorough way. Takes the time to explain things more than once if she has too. My Celebrity Cruise was wonderful. Enjoyed it very much.
Recommended
Great trip planner
By: Musicman
Reviewed on: 15 Nov 2016
Sherry planned our cruise with perfection. Every detail was addressed and organized to the nth degree. Because of her caring and friendly attitude, she was a joy to work with and our trip was extremely enjoyable! I would recommend her to everyone.
Recommended
AMAKristina
By: Bigmac
Reviewed on: 24 May 2017
We have worked with Sherry for several years after a close friend recommended her to us. We would not work with any other agent after our experiences with her. She has been diligent, responsive, thorough and has exceeded expectations when problems have arisen on trips or just in planning trips. We have also recommended Sherry to friends, based on our experiences. She is a gem.
Recommended
Gets it done perfect
By: PR
Reviewed on: 26 Jun 2017
Its rare to find someone who knows exactly how to do things hassle free. The world is too busy and crowded and Sherry removes that part of the travel hassle leaving only good times for YOU. Wished Inwould have found her 30 years ago
Recommended
Wonderful
By: Log
Reviewed on: 04 Jul 2017
Sherry has planned many summer vacations for our family; she is always very helpful, professional and offers great ideas for excursions to make our trip even more memorable.
Recommended
Super Sherry
By: Joan
Reviewed on: 19 Jul 2017
She was super organized, pleasant and always a step ahead keeping me informed all the way through. She also had to work with my daughter in NH, so it was more involved but no problem for her. I think she's very professional and a great asset .
Recommended
Jamaica
By: Judy
Reviewed on: 29 Jul 2017
Sherry helps us with all the details that makes our trip special
Recommended
Trump International Hotel
By: Soler
Reviewed on: 19 Aug 2017
Sherry is the best, she took care of very thing and was always ready to help.
Recommended
Trip to NY
By: Carmelo
Reviewed on: 14 Aug 2017
Fantastic. Very easy, quick and courteous....Will definitely return for my next trip.
Recommended
Thank you again
By: Bigmac
Reviewed on: 23 Oct 2017
Excellent, as usual. We were notified, while on a trip, that a close friend of long standing had passed away. On short notice, Sherry made flight and hotel arrangements so I could fly to Cleveland the day after we arrived home from our trip. Sherry's assistance was appreciated as has been the case in the past. I have highly recommended her to friends in the past and continue to do so.
Recommended
spain and portugal on le lyrial
By: x1
Reviewed on: 23 Oct 2017
all was perfect that was under sherry's control. good job sherry and thanks
Recommended
Perfect
By: Mel
Reviewed on: 05 Mar 2018
Working with Sherry is always a pleasure. She is quick efficient and knowledge. Will always listen to your questions, and inquire if she does not have the answer. Will also make suggestions to make your trip even more enjoyable.
Recommended
Baltic Cruise
By: Joan
Reviewed on: 24 May 2018
Sherry is a true professional and expertly planned and followed through on the entire trip.
Recommended
Bangkok to Rome cruise
By: Andy
Reviewed on: 08 Jun 2018
Excellent. Very professional, informative and helpful.
Recommended
Denali/Regent cruise/Vancouver
By: Cathy
Reviewed on: 07 Jun 2018
Sherry treated us like we were her only customers. She had everything accurate and we had a lot of questions and details for trip. We enjoyed working with her.
Recommended
Sherry
By: mom
Reviewed on: 11 Jun 2018
Sherry is a pleasure. She is always available and pleasant even when I make changes.
Recommended
Sherry's Great!
By: Tommy
Reviewed on: 15 Jun 2018
Sherry's a great help when planning my trips! Gets exactly what I ask for more than reasonable prices. Will use her services again and again!
Recommended
Excel
By: Tom
Reviewed on: 17 Jun 2018
Sherry very capably navigated numerous problems with the airlines
Recommended
Barcelona
By: PR
Reviewed on: 22 Jun 2018
Excellent. Couldnt be happier. Wil ALWAYS call her for travel
Recommended
PROFESSIONAL, COURTEOUS, FRIENDLY SERVICE
By: Susan
Reviewed on: 26 Jul 2018
Sherry was nothing less that super professional and proficient. I expect to do more business and certainly plan to recommend her and her agency.
Recommended
Honeymoon in Maui
By: Jon Chu
Reviewed on: 08 Aug 2018
Working with Sherry was fantastic! She was very knowledgeable and gave a ton of information about a few possible destinations. She took care of everything from flights to hotel and rental car and for the best possible price! I look forward to working with her again!
Recommended
Sherry
By: Eileen
Reviewed on: 15 Aug 2018
Excellent. Sherry was extremely helpful.
Recommended
Happy traveler
By: Kelly Azzinaro
Reviewed on: 22 Aug 2018
Wonderful to work with. Sherry was helpful the entire time we planned the trip. Always answered our questions. Had everything ready for us, we just had to show up and have fun. This was a no stress vacation thanks to her!
Recommended
Danube River Cruise 2018
By: George
Reviewed on: 22 Aug 2018
Sherry listened to the type of vacation my wife and I wanted, then made it happen! She is very efficient and great to work with.
Recommended
Spain
By: Oscar
Reviewed on: 17 Sep 2018
Sherry was awesome to work with. All the details of the trip were handled expertly.
Recommended
Garmisch , Germany
By: Preston
Reviewed on: 09 Feb 2019
Sherry can find the best hotels and greatest service at prices that I cant find anywhere else. Every time we book there are valuable extras at no charge to us. Finding a perfect fit every time.
Recommended
Fantastic
By: Tom
Reviewed on: 03 Mar 2019
Fantastic travel agent Worked her heart out for mr
Recommended
Awesome trip
By: Rkovacs
Reviewed on: 25 Jun 2019
Sherry was a wonderful travel agent to work with. Everything was done to our expectations. We had no issues at all. We look forward to using sherry again in the future.
Recommended
Our Cruise
By: Mr. Fix It
Reviewed on: 16 Mar 2019
She went above and beyond with our group and got us the best rooms I could ask for, whenever I book another cruise it will definitely be through Sherry. I will give her a 5 star rating
Recommended
Advisor Review
By: Barbara
Reviewed on: 26 Apr 2019
There has been no one more dedicated to fulfilling our travel needs and desires as Sherry. Whatever the reason I have to contact her, she responds immediately. We have gone on four cruises that she has arranged and all have gone without a hitch. She truly is one of your most valuable employees.
Recommended
Sherry's Review
By: ED
Reviewed on: 05 May 2019
Sherry was easy to work with. Always pleasant and responsive.
Recommended
Awesome assistance
By: MK
Reviewed on: 13 May 2019
Sherry was a pleasure to work with and provided us with a wonderful trip!
Recommended
Vacation
By: Jim Greenberg
Reviewed on: 12 May 2019
Amazing like always
Recommended
Transatlantic cruise...
By: Ron
Reviewed on: 21 May 2019
I love working with Sherry...She knows her stuff...
Recommended
France and Switzerland
By: Soleil
Reviewed on: 10 Jun 2019
Sherry did an excellent job of helping us plan our trip. All our train connections were perfect! She made everything so easy for us. The tickets were all organized and easy to follow.
Recommended
Superb, competent, service
By: marlowe
Reviewed on: 11 Jun 2019
A real pleasure to be treated with unfailing competence and cordiality.
Recommended
Cruise
By: Linda
Reviewed on: 29 Jun 2019
Fantastic! She was prompt, patient, knowledgeable, and professional. Sherry handled ever major and minor concern the same, with respect and with a quick response..
Recommended
Safari
By: Amazing Safari
Reviewed on: 09 Jul 2019
Sherry is a joy to work with on travel trips. This is my third international booking with a group travel. It takes patience's and many changes to get it perfect. Sherry is always happy to keep tweaking until it is just what I wanted. The Safari is an once in a life time trip. Definitely worth it .
Recommended
Great Experience with Sherry
By: CRUZ
Reviewed on: 22 Jul 2019
Sherry was most helpful! She is knowledgeable and always willing to assist with any questions. Her timely responses are most appreciated. The safari she recommended was excellent. She truly helped me to navigate every step along the way! Thanks for being so thorough and thoughtful, Sherry!
Recommended
Travel Advisor
By: Swampy
Reviewed on: 27 Jul 2019
Very easy to work with. Great attention to details. Available to answer any questions. Arranged everything to make trip easy and comfortable for traveling with no stress.
Recommended
Excellenet resource
By: Alaska Traveler
Reviewed on: 22 Aug 2019
Easy, efficient knowledgeable
Recommended
Portugal/Spain trip./Douro River.
By: Bigmac
Reviewed on: 02 Sep 2019
As always, working with Sherry was a pleasure. She is knowledgeable and thorough. The hotels, beyond the AMA scheduled, were well chosen. The persons meeting us and transporting us and our luggage were promptly there to meet and help us. These details are what separates a smooth, pleasant trip from the stresses one can experience in strange lands. We have worked with Sherry before and have recommended her to many of our friends.
Recommended
River Cruise
By: Swampy
Reviewed on: 23 Sep 2019
Always available always willing to listen, check out any requests and give sound travel advice.
Recommended
Taking the hassle out of travel
By: Matt
Reviewed on: 04 Oct 2019
Working with Sherry was great. We had a general idea of what we wanted and worked with Sherry to make that concept into a dream vacation. Admittedly, the biggest challenge we faced was a flight connection that Sherry had warned us might not work. Lesson, don't have an international connection in New York.
Recommended
Fast & Perfect
By: PR
Reviewed on: 18 Oct 2019
Sherry does everything fast and never makes a mistake. Her recommendations are perfect for our various objectives.
Recommended
Travel agent
By: Marcella
Reviewed on: 03 Nov 2019
She is an extreme sweet person and very helpful!!!
Recommended
Aussie trip
By: Aussie
Reviewed on: 02 Dec 2019
Sherry is a delight to work with on our travel plans. This is our fourth trip I have had Sherry plan. Herself as well as the co tour company Swain's arrangements all went off as planned. Our hotel and guided tours were all on schedule and were exactly as described. When booking I tell her where we're going and some ideas of what we like to do and she responses with several options. Fine tuning is easy and usually within a few options we settle on our trip choices.
Recommended
Sherry was great
By: Mala
Reviewed on: 15 Dec 2019
Sherry was very helpful and easy to work with. I would definitely recommend her and look forward to planning more vacations with her:
Recommended
Simply the best
By: Kes
Reviewed on: 18 Dec 2019
Sherry was very professional and made this trip easy. Everything went as planned.
Recommended
Zermatt
By: Preston
Reviewed on: 11 Dec 2019
Sherry always pulls through quickly. This trip was last minute. She only had 3 days to pull it together while my plans changed along the way. We had trains, helicopter and hotels all being booked and changed by me along the way. In the end I incurred NO penalties and she was super responsive and nice about my many emails and calls.
Recommended
Travel advisor review
By: Gary
Reviewed on: 14 Dec 2019
Excellent, couldn't ask better.
Recommended
Sherry is Awesome!
By: Kelly
Reviewed on: 05 Jan 2020
Amazing! Sherry is outstanding and we appreciate her so much! She has planned some Amy trips for us the year and all of them were the best of our lives!
Recommended
Equinox
By: dot&bob
Reviewed on: 19 Feb 2020
very pleasant and informative. advised us of all that we needed to sail on our very first cruise. Enjoyed it immensely!
Recommended
Ski vacation
By: Mary
Reviewed on: 26 Feb 2020
Sherry is very pleasant and easy to work with.
Working with Sherry Wilczewski, you will have access to:
- An experienced travel guide whom you can rely on before, during, and after the trip
- Exclusive luxury resorts and properties
- Once in a lifetime experiences
Explore with the Best
Virtuoso Advisors are constantly pushing the boundaries in unique travel experiences.
Alliance programs are unique tailored experiences exclusive to travelers working with Virtuoso Travel Advisors.
learn more
United States - Hawaii
Jamaica
Aruba
Mexico
Switzerland
Canada
United States - Northeast
United States - Southwest
Saint Lucia
U.S. Virgin Islands