Travel Specialties
Interests
Family Travel
Ocean Cruising
River Cruising
Food & Wine
Destination Weddings
Destinations
United States - All
New Zealand
Barbados
Mexico
Antigua And Barbuda
Selling Travel Since
1998
My Background
I grew up in Seattle with an amazing family that had a thirst for travel. Once I became and adult and had my own family I returned the favor and began the tradition with my husband and three kids.
Now that they are all grown we still keep we still travel every other year with my husband and I spending New Year's Eve in a different part of the world every year. I have at this time been on 25+ cruises and am a Virtuoso Voyages Specialist.
From my own travels and working in the industry nearly 20 years, I have become an expert on cruises, family/group travel, Disney itineraries and more. My approach is to understand my client's style and preferences, and present my own expertise to design unforgettable experiences. From recommending the best places for cheap eats to cruises with the best on-board entertainment, I aim to make sure the itinerary is planned with you in mind. It's truly a blessing that my clients trust in me to send them together to a common place to build memories that will last a lifetime.
Places I Have Traveled
Reviews and Recommendations for Kym Harrell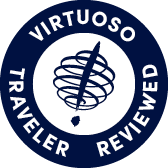 Virtuoso Verified Traveler
All reviews are from confirmed guests sharing exclusive insights
Sort reviews by
Recommended
Kym is the Best!
By: Liz
Reviewed on: 24 Nov 2013
Whether it's a fabulous Disney trip or a last minute trip to Rome, Kym is always so calm and helpful. She takes the stress out of booking finding me better deals than I can find myself online. I recommend her to all my clients and friends and look forward to her helping me with my next trip!
Recommended
Great Family Vacation
By: Bob & Judy
Reviewed on: 25 Nov 2013
Kym booked our Disney Cruise for us. We left Galveston and had a wonderful family vacation with children and grandchildren. We received everything we were promised. Good job.
Recommended
HIghly Recommended
By: Bobby
Reviewed on: 21 Dec 2013
Wow!! This was a fantastic trip.. My first on Princess and out of the Houston Cruise Terminal too..All the information provided by Kim was true in fact super helpful and we had no surprises (except the day of departure it was 39 degrees in Houston..ha ha.) All in all very enjoyable week. Even the little bit of rain at port in Belize City did not dampen the fun..
Recommended
PRINCESS X-MAS CRUISE
By: AL
Reviewed on: 03 Jan 2014
In spite of the fact we were delayed a day due to the fog we were able to go to the ship on the day we were to leave and spend the night and leave the next day. Food and service in the dining room was adequate. Food was not a knock out but we did not starve. Room steward was excellent and attentive. Room was clean. Floor shows were amateurish--not real good, but had a good lounge singer. Overall had a good time---big ship!!! Lots of fat people!!!!!!!!
Recommended
Excellent Travel Agent
By: nituac0419
Reviewed on: 05 Jan 2014
Kym is an excellent travel agent. She is able to help anyone with excursions from the ship or individual. Kym knows her stuff!
Recommended
Highly Recommend
By: Van2014
Reviewed on: 07 Feb 2014
Kym handled both my cruise to Alaska in May 2013 and the recent Western Caribbean cruise.  She provided important information and my paperwork was done in a timely manner. Kym is easy to work with and a very pleasant person to be around.  I plan to work with her in the future on another cruise to the Eastern Caribbean.
Recommended
Highly recommended
By: Bet
Reviewed on: 10 May 2014
Her part was extremely good.  Getting on and off the ship in Galveston is always a nightmare.  I hope Houston is better.
Recommended
Does a great job.
By: Jelayne23
Reviewed on: 15 May 2014
Kym & Rosie always do a great job.
Recommended
Highly Recommended
By: Toni Robbins
Reviewed on: 25 Jun 2014
Not Recommended
horrible
By: mye
Reviewed on: 25 Jun 2014
I was highly disappointed.  She would never take the payments. Took too  .  Long to book the flights.  Did not inform me of service fees. Gave wrong information regarding rooms and upgrades in Jamaica.  Overall I was not pleased and will NEVER use this travel agent again.
Not Recommended
By: grace
Reviewed on: 25 Jun 2014
I was very disappointed in her service.  
Recommended
recommended
By: T.Hunter
Reviewed on: 30 Jun 2014
Recommended
Recommend
By: hunterweddings
Reviewed on: 29 Jun 2014
Recommended
By: Not provided
Reviewed on: 07 Jul 2014
very helpful...she been an agent long enough to know what she is doing and how to play the game...!Ron
Recommended
highly recommend
By: CC
Reviewed on: 28 Jul 2014
Kym was very helpful and was always available and easy to work with.  We were new to cruising and she answered all of our question and helped make this a memorable experience..
Recommended
Terrific Travel Expert!
By: Audrey
Reviewed on: 02 Aug 2014
Kym is amazing! She helped to plan a cruise for 24 of my family members. Some members are international so it was a bit complex! She was able to assure everything was in order so that we could have an amazing trip and celebrate my Grandfather's 90th birthday. She helped us out with any documents & questions that we had after the initialplanning, she was attentive and thorough and I highly recommend her to anyone traveling! Thanks KYM!
Recommended
Great Cruise on the Navigator
By: Jeffiek
Reviewed on: 16 Aug 2014
The Navigator is a beautiful ship and we had a great cruise. The group we were with was great and the people on board the ship made it so much fun. The crew is top notch. I would highly recommend it.
Recommended
Creative well planned trip
By: Maxine
Reviewed on: 23 Aug 2014
Asked for something special for two sisters and and she planned a wonderful week in Provence, part cooking school and part sightseeing - It could not have been more perfect. Hotel was fabulous - an 18th C house in a great location with beautiful rooms and incredible service. Kym is definitely our go to travel agent. Has never disappointed us.
Recommended
KUDOS!
By: Clay Family
Reviewed on: 19 Sep 2014
Kym is always a pleasure to work with. She is helpful, honest and quick to respond..
Recommended
She pulled a rabbit out of the hat!
By: Duke
Reviewed on: 31 Oct 2014
My aunt and I had signed up for a cruise through another travel agent who had made a pitch to her retirement village. We waited and waited and never heard from him so I called. He acted as though we never existed! No, it wasn't a scam, but it was a poor excuse for a travel agent. My aunt was so disappointed!! That afternoon I called Kym (who had set us up with a cruise 6 months earlier) and asked if she could do anything on such short notice. Within a few short hours we had several itineraries and cruise lines to choose from and were able to decide almost immediately! Kym knew what we were looking for and found exactly the perfect cruise options for us. Within a month my aunt and I were cruising the Caribbean, having a wonderful time! I can't say enough good things about this young woman! Her quick action and knowledgeable response saved my aunt (and me!) from brooding over "what could have been" and gave us a wonderful trip to look forward to! Many thanks to Kym!
Recommended
Outstanding Service
By: Happy
Reviewed on: 14 Dec 2014
My room attendant Robert and assistant server in Dining Room Xiou were absolutely AWESOME!!!! The cruise and tours were enjoyable.
Not Recommended
Cuise
By: Maybe15
Reviewed on: 15 Dec 2014
I will not be taking another cruise.
Recommended
We will only use Kym
By: Melissa J
Reviewed on: 03 Jan 2015
Kym is an excellent travel agent. We love her advise and she knows so much about cruising. This is our 7th cruise and I will only book with Kym since she is so knowledgable.
Recommended
Great Orlando Trip!
By: Jeff003
Reviewed on: 05 Jan 2015
Kym did a great job organizing and making the packaged reservation to Universal Studios in Orlando, FL for my family in Dec '14. We had amazing accommodations and her recommendations were spot on! We'll definitely use Kym again!
Recommended
Expertise and patience
By: texas mom
Reviewed on: 04 Feb 2015
Kym did a great job orchestrating about 20 of us for our family reunion in Disney World. She made reservations at Disney restaurants (and changed them...), and did a great job keeping us near each other with our hotel reservations. Her experience was very helpful.
Recommended
friendly service
By: apple
Reviewed on: 10 Feb 2015
Had a wonderful trip. There were two or three dinners that were ok, otherwise the food was good.
Recommended
The Best Houston Travel Agent
By: nituac
Reviewed on: 21 Mar 2015
Kym plans all our trips for us. She is an excellent agent who always looks out for our best interest. I never take a trip without using her as our agent.
Recommended
Excellant Service
By: Mobley
Reviewed on: 07 Oct 2016
First time going to Florida had a great time will go back, Kym really planned my trip out with food, hotel and parks will do this again.
Recommended
Las Vegas was fantastic!
By: cdc
Reviewed on: 09 Nov 2016
We had a memorable time celebrating my birthday in Vegas. The Bellagio was breath-taking. The amenities were excellent and the concierge was more helpful than we could ever ask for.This was vacation that we will never forget.
Recommended
Trip was wonderful
By: mheffler
Reviewed on: 19 Jul 2015
My stay in Israel was most amazing. Spiritual and fun. The flights were another story - economy so no leg room, a crying baby for 10.5 hours a row away, a boy in front of me throwing up twice and his father trying to teach him Sudoku for 5 hours or more while I tried to sleep. When I arrived I found that my luggage decided to stay in Toronto another day and I had no change of cloths, toothpaste, deodorant. Wearing the same clothes for 2.5 days was not fun. The return flight was delayed 4 hours for a mechanical problem so I ended up having to stay at a hotel in Newark and sleep less than 3 hours to make it back to the airport for my return flight. The luggage wait was so long I was only able to make one hour of a 90 minute appointment I had since I was supposed to have arrived the night before. The time in Israel was magical - Western Wall, downtown and Old City of Jerusalam, Yad Vashem, Masada, Dead Sea, and Tel Aviv - nice hotel but 30-minute walk from beaches.
Recommended
Excellent service
By: Jeffk
Reviewed on: 01 Aug 2015
Kym was a great assistance to us on our most recent cruise. She helped picked the best ship for us as well as the best excursions. She is easy to work with and will help you every step of the way.
Recommended
very friendly and easy to work with!
By: leo320
Reviewed on: 08 Sep 2015
She was excellent! She added to me to my friend's reservation for a cruise in a very efficient and timely manner, and easily made changes to our reservation when we requested. WE had a fantastic trip and will use her again!
Recommended
Amazing cruise
By: Cdc
Reviewed on: 18 Sep 2015
We had a wonderful time on our anniversary cruise. None of it would have been possible without Kyms ' s help in planning. Kym's patience is superior and her customer service skills out shine most.
Recommended
Amazing Disney Cruise
By: Heinz57
Reviewed on: 31 Dec 2015
Our family of 6 really enjoyed our Disney cruise. There were appropriate activities for ages 18 months to 63! Service was top rate.
Recommended
Kym is wonderful!
By: AMW70
Reviewed on: 04 Jan 2016
Kym, Rosie and all the others at Vanguard travel did an amazing job with our cruise! They were so knowledgeable and patient - especially Kym, as she answered my many, many questions :). Kym was also so quick with her responses, which makes a big difference in the stress of planning a trip. Thank you to you all and we will absolutely come to you next time we cruise!!
Recommended
Fabulous Yrip
By: Shirley S
Reviewed on: 27 Jan 2016
All of Kym's efforts in helping us plan our trip to Disney World worked out beautifully. We were able to do so much every day . The restuarant reservation worked out well and we enjoyed all of the dinners Thanks, Kym
Recommended
Very helpful!
By: Paula18
Reviewed on: 28 Jun 2016
Kym is very professional and helpful! Anytime I reached out to her in need of assistance she was able to help! That is important when planning a trip!
Recommended
Wonderful service
By: Nini
Reviewed on: 30 Jun 2016
I had a great time on my trip. Kym was always quick in responding to phone calls or any questions I may have had. This trip was perfectly planned and I had nothing to worry about. It was a truly wonderful trip.
Recommended
RIU, Negril
By: Irene
Reviewed on: 28 Jun 2016
Everything was outstanding!. Good recommendation.
Recommended
Very AWESOME cruise!!!
By: Nate & Cali
Reviewed on: 05 Aug 2016
Kym made this one of the best cruises we have had to date! One minor hiccup at a port and Kym saved the day!! We will definitely book through Kym again in the future!! Best of all was knowing my wife was having the time of her life!!
Recommended
Always the best service!
By: Clay20
Reviewed on: 18 Sep 2016
Always superior service. Kym has excellent customer skills. She strives to make our trips memorable and gives excellent "tips". Kym is well informed and utilizes her skill set to be the best at what she does.
Not Recommended
Not the best experience
By: Carnival passenger
Reviewed on: 08 Nov 2016
No A/C on the cabin last night. No food after the buffet was closed and the boat arrived late to Galveston. Will not use Carnival or that agency again.
Recommended
Expert service!!
By: Shirlvitz
Reviewed on: 05 Dec 2016
Kim did a wonderful job in arranging our cruise to The South China Sea on Princess. The travel to and from also worked out well. We have used Kim for many trips and will continue to use her
Recommended
Always friendly and thorough. Takes care of everything.
By: Capt. Walt
Reviewed on: 26 Dec 2016
We've used Kym as our travel agent for the past three vacations. Kym takes care of everything we need and always makes sure our questions are answered. I'd recommend Kym as a travel agent to everyone.
Recommended
Discover panama
By: sloth
Reviewed on: 22 Mar 2017
Very well organized. Immediate response to questions or requests.
Recommended
Great help
By: Toni
Reviewed on: 30 Mar 2017
Kym helped us organize and maximize our days. Kym is very conscientious and went out of her way to make herself available whenever I had questions or concerns.
Recommended
Excellent Service
By: George
Reviewed on: 09 Jun 2017
Kym was very responsive and had great recommendations for our trip.
Recommended
Family Cruise 2017
By: Jeffiek
Reviewed on: 12 Jun 2017
Working with Kym was great. We had 9 people from multiple cities. 2 of which are senior citizens and needed extra attention. Everything was perfect and we now have a life memory. Thank you Kym !
Recommended
Great Experience
By: L
Reviewed on: 06 Jul 2017
Smart, genuine and extremely helpful in guiding vacation planning experience
Recommended
WE love KYM
By: macky
Reviewed on: 13 Jul 2017
She always does a great job
Recommended
Great vacation, first cruise
By: Jen
Reviewed on: 29 Jul 2017
Kym was incredibly helpful in booking a wonderful multi-generation vacation. The neighboring rooms aboard the ship were perfect for our family. We loved all of the excursions she recommended. She spent a lot of time giving me information. The laminated luggage tags and check-in packet was perfect! I would highly recommend Kym!
Recommended
Very nice service!
By: Andreas
Reviewed on: 21 Sep 2017
Kym Harrell arranged our family trip to Sweden. Kym was very quick and exact in her replies. We got exactly what we asked for. We will use Vanguard Travel again!
Recommended
Perfect Trip
By: Rosa
Reviewed on: 09 Sep 2017
Planned the perfect trip. Every detail was taken care of.
Recommended
Russia & The Baltics
By: Hilda
Reviewed on: 27 Sep 2017
Great. She was patient, informed, and planned trip around our interests & budget.
Recommended
Russia/ Baltic Countries 2017
By: CN
Reviewed on: 27 Sep 2017
Professional and knowable ? Organized...responded quickly to questions or concerns. I enjoyed working with her.
Recommended
Kym Harrell is the BEST!!
By: Debbie V
Reviewed on: 10 Jan 2018
Kym was extremely helpful in the whole process of booking our trip to Disney. I will definitely be using Kym for other vacations and would recommend her to everyone!!!
Recommended
Happy client
By: Missy
Reviewed on: 03 Feb 2018
This is my second time traveling under Kym as my travel agent. She is very good at her job. Very informative and helpful. I appreciate all she did to make our travels smooth. Therefore my husband and I have already booked travel plans through Vanguard with Kym as our agent for next year!! Keep up the good work!!!!!!!
Recommended
Working with Kym Harrell
By: Maureen
Reviewed on: 04 Mar 2018
Great! Kym stays incredibly agreeable no matter how many times I change my mind. She will research anything and is dedicated to following up on any issues. If she doesn't know the answer, she'll find it.
Recommended
Derby
By: Hilda
Reviewed on: 13 May 2018
Always a pleasure
Recommended
Alaska Cruise
By: Supple
Reviewed on: 08 Jun 2018
All went well. All of my concerns and questions were answered by Kym.
Recommended
Top notch travel agent
By: robII
Reviewed on: 27 Jul 2018
Kym Harrell was wonderful to work with, making recommendations and handling all the details of our family vacation to the Grand Velas Riviera north of Puerto Vallarta. Kym answered all our questions and set our minds at ease about travel to this "riskier area" of Mexico. The resort itself was exquisite, well deserving its 5-star rating in all areas - the rooms, grounds, staff, service, and of course the food! In addition to the beautiful pools and grounds, we were pleasantly surprised by the beach scene - gentle surf, fairly warm water, and the moderate beach crowd. Can't say enough about the quality of service at this resort. Highly recommend it as a destination resort, and highly recommend Kym Harrell as our go-to travel agent!
Recommended
Review
By: Leon
Reviewed on: 18 Sep 2018
She is very thorough very helpful
Recommended
Great Trip
By: George K
Reviewed on: 22 Sep 2018
Kym, is the best. She knows exactly how to make a vacation go smoothly. Excellent knowledge of the travel industry. Can't wait to work with her to plan our next trip! George
Recommended
Oceania cruise
By: Piggy
Reviewed on: 17 Oct 2018
She always does a great job for us
Recommended
A very competent travel adviser
By: maxine and herman
Reviewed on: 31 Oct 2018
a delight and competent
Working with Kym Harrell, you will have access to:
- An experienced travel guide whom you can rely on before, during, and after the trip
- Exclusive luxury resorts and properties
- Once in a lifetime experiences
Explore with the Best
Virtuoso Advisors are constantly pushing the boundaries in unique travel experiences.
Alliance programs are unique tailored experiences exclusive to travelers working with Virtuoso Travel Advisors.
learn more
United States - All
New Zealand
Barbados
Mexico
Antigua And Barbuda
French Polynesia