Travel Specialties
Interests
Beach & Sun
River Cruising
Independent Tours
Escorted Tours
Safari
Destinations
Ireland
Kenya
United States - Hawaii
United Kingdom
Greece
Selling Travel Since
1984
My Background
For the past 33 years, I have delighted in helping my clients plan their dream vacations. I'm a Destination Specialist for Scotland and for Ireland, which is a one of my favorite places, as well as Alaska. I also have a great deal of hands-on experience with the must-see sights of Africa, England, and other European countries. Some of my most memorable trips have been to Greece, China, including the Great Wall. I have travelled aboard the Rocky Mountaineer Train through Western Canada, enjoyed a 2 week safari in Kenya and Tanzania and cruised the Mediterranean and the Fjords of Norway.
Places I Have Traveled
Reviews and Recommendations for Naomi Sucha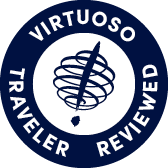 Virtuoso Verified Traveler
All reviews are from confirmed guests sharing exclusive insights
Sort reviews by
Recommended
Highly recommend, she was a great help
By: ???
Reviewed on: 11 Feb 2014
Recommended
By: Not provided
Reviewed on: 18 Feb 2014
Recommended
Highly recommended
By: Goose
Reviewed on: 24 Feb 2014
I have used Naomi for quite a few trips and for about 10 years.  She has been so helpful  to me and my family.  We have only had one problem and it was not her fault but the weather.  I have recommended her to many of my friends.
Recommended
By: Jane M.
Reviewed on: 06 Apr 2014
Highly recommended.  She is very professional and extremely competent.
Recommended
Always the best.
By: Ken
Reviewed on: 11 Mar 2014
Naomi keeps on top of our reservation and makes sure we're able to take advantage of any price reduction or special offers.  She is always quick to get answers for any questions we have.
Recommended
Highly Recommended
By: PKYOST
Reviewed on: 28 Apr 2014
You were very helpful and the flight was a good one.
Recommended
Great trip planner
By: Ralph
Reviewed on: 19 Mar 2014
Our trip was great we enjoyed the accommodations in Maui.  One of our beast experiences ever.  Wish we could start over. You know you had a good trip when you are gone for two weeks and the time flew by and you enjoyed every minute.
Not Recommended
Cabo
By: Diablo
Reviewed on: 21 Mar 2014
Casa dorado is the perfect place to stay if you want to be where the action is and close to everything. Sharkeys and The Office, 2 great restaurants are within walking distance. Beach is hopping with college spring breakers. The hotel has several restaurants to choose from and they are all great! The pools are wonderful and the staff is very accommodating! I would definitely stay there again. 
Recommended
By: Not provided
Reviewed on: 24 Mar 2014
Please write at least 15 characters
Recommended
Highly recommended
By: Vlann
Reviewed on: 24 Mar 2014
The non stop flight to Orlando was wonderful, thanks for booking this flight for me.
Recommended
Highly recommended
By: Jane and Dan
Reviewed on: 17 Jun 2014
The trip arranged by Naomi was extremely enjoyable and informative.  Everything went great.  She is extremely good at her job and one of the nicest people we could know. 
Recommended
great job
By: Mic
Reviewed on: 09 Jun 2014
Naomi was very thorough and explained everything. Gave me plenty of options on my multiple flights I needed. She made it a very easy process and pain free! Thanks!
Recommended
Bahamas Trip
By: Rob
Reviewed on: 01 Jul 2015
Once again Naomi did an excellent job of planning our trip.  We had a great time and everything went off without a hitch.  Her knowledge and personal support has been a great help to our family over the years.
Recommended
So very helpful
By: Elle
Reviewed on: 15 Jun 2014
Recommended
Highly Recommended Travel Professional
By: Yoly14
Reviewed on: 01 Jul 2014
Recommended
She's a Travel Expert
By: Julie
Reviewed on: 25 Jun 2014
Dominican Republic was a beautiful island.  The Now Larimar upgraded us to the Secrets because of having the Preferred Club.  Flights were awesome with no issues. 
Recommended
Highly recommended
By: Don N Deb
Reviewed on: 30 Jun 2014
Recommended
Loved every minute of Irish Classic Tour
By: Kathy
Reviewed on: 06 Jul 2014
Our trip in mid June 2014 was wonderful. No rain. Beautiful weather. The tour guide and driver were great people and we had a terrific group of people on our trip. They were from South Africa, Scotland, Australia,  New Hampshire, Boston, Virginia, Texas, and Maryland. There were couples and singles and everyone was respectful of time and took care of eachother. The places we toured were spectacular. We traveled from Dublin north around the island to return from the south back up to Dublin. Ireland is beautiful. The history of the country is so interesting yet sad. We loved Belfast and we felt safe everywhere we went. It is such a clean, green beautiful country. We laughed and cried being entertained constantly. The Irish people are welcoming and their country has so much to offer. It was truly a trip of a life time. PS I am not Irish. I am of Italian descent but I left Ireland feeling that in my heart I was Irish too.
Recommended
Wonderful experience!
By: KathyO
Reviewed on: 17 Jul 2014
Naomi walked me through our whole trip. I told her what we wanted to see, where we wanted to go, and she was very helpful in every aspect of our trip. She helped me find the right tour for us, then helped with the preparations-- what to expect, how much extra money to take, weather and clothes, tipping expectations, and travel arrangements.  We didn't have to worry about anything, and our trip went very smoothly. She helped make it the best experience we could have hoped for.  I will definitely work with Naomi again if we take another trip. 
Recommended
I Love Her!
By: Natural 1
Reviewed on: 04 Nov 2014
My trip was Awesome Sauce! The Hotel was beautiful and i'm glad she took the time out to help me on short notice.
Recommended
Great NYC trip
By: KelBel
Reviewed on: 18 Sep 2014
Naomi helped us book our first ever trip to NYC! We had originally planned to go to Niagara Falls during our trip, and she convinced us there was not enough time to do that along with everything else we wanted to do. She was right - there would not have been nearly enough time! She set up a very nice dinner at The View restaurant, along with hop on-hop off tours, a night tour and a ferry tour. She confirmed our shuttle for us when we could not reach them and she cheerfully changed the dates of the entire trip after booking it. She was committed to giving us what we wanted in a trip!
Recommended
European Trip
By: Dan
Reviewed on: 30 Oct 2014
Naomi planned our recent trip to Europe. Our flight times were exactly what we wanted. The motorcoach bus tour she booked us on was very enjoyable. The whole 2 week vacation went very smoothly. We look forward to working with her in the future.
Recommended
Wonderful service
By: alynne
Reviewed on: 07 Oct 2014
We had a great trip to Disney World in September. Naomi was very helpful and patient with my many questions.
Recommended
Put Together An Amazing Honeymoon!
By: Marc
Reviewed on: 17 Oct 2014
I was referred to Naomi Sucha by a friend, and Naomi certainly did not disappoint. My fiancé (now wife) and I wanted to make our honeymoon our first ever trip to Europe and decided on Ireland. We contacted Naomi, provided a little bit of information about what we were looking for and our price range, and she set us up with just about the best honeymoon I could imagine. In fact, I can't believe some of the hotels we got in for the prices we paid! She also was kind enough to set us up on some awesome tours (cheers to the Jameson Distillery, Guinness Storehouse, and Cliffs of Moher, to name a few). Everything about the trip was top-notch, and we felt like we were treated like royalty everywhere we went. We came away wanting to immediately book another trip. Naomi was always approachable, answered any and all questions, and helped us every step of the way. I can't rave enough about this travel agent. Would recommend to anyone in a heartbeat.
Recommended
Knows what I like and finds it!
By: The Traveler
Reviewed on: 21 Oct 2014
I have worked with Naomi for over 15 years while traveling to over 76 countries. She has handled both my business and personal travel with perfection. She knows what I want by listening and searches the world to find the perfect fit. I am not the easiest to work with, but she is. Naomi is detailed oriented something I am not. On my last trip, she guided me to the right all-inclusive and handled all the arrangements. She also noticed a peculiar irregularly in this years travel plans and called me to see if everything was all right. She is great and does a wonderful job in representing the Travel and transport brand!
Recommended
Just in time.
By: Alan1
Reviewed on: 08 Dec 2014
Hi Naomi, The trip went great. Almost had to stay in Minn., but the check in person got us on a flight that was just about to leave. Hotel was great, did alot of walking. Thanks again for your help. Alan.
Recommended
Naomi was very helpful
By: Marcy O
Reviewed on: 06 Jan 2015
I thought Naomi was very helpful, easy to reach, and knowledgeable. I would work with her again.
Recommended
In Dictionary: Service = Naomi's pic
By: BW Grandpa
Reviewed on: 21 Feb 2015
Naomi always guides us to exemplary trip options. She helped us get every detail arranged to best meet our desires. We booked far in advance of our travel and she kept on top of changes affecting our trip. Just before we left for our adventure she prepared a trip package for us including shore excursion information, informative guides to our ports of call, and our travel documents along with durable baggage tags. This service is important in making our trip unfold as expected and enhanced our enjoyment and relaxation during our cruise.
Recommended
Extremely Professional Competant Service
By: Jim
Reviewed on: 24 Feb 2015
Naomi does an excellent job of advising and guiding us as clients. She is thorough in everything that is involved in a trip, even if it is a 3 month long series of adventures. She is a pleasure to deal with. Jim & Carol King
Recommended
Very professional service.
By: Jim
Reviewed on: 05 Apr 2015
Our trip was well planned and coordinated. We had a great trip with no problems.
Recommended
Friendly, professional service
By: JohnW
Reviewed on: 04 May 2015
We just returned from our European river cruise with Amawaterways and had a WONDERFUL trip. There was not one hiccup that I can think of the whole way. We flew non-stop out of Minneapolis, spent 2 extra days in advance in Amsterdam and thoroughly enjoyed the trip. The hotel and staff at the Movenpick were excellent. All in all it was a wonderful trip. Wish I could afford to go every year. Naomi did a great job getting everything lined up the way we wanted.
Recommended
great advisor for your trip
By: jdub
Reviewed on: 26 May 2015
naomi is always ready to help me find a great trip. Thanks naomi
Recommended
great planning
By: Roger
Reviewed on: 06 Aug 2015
All arrangements were flawless. Naomi has helped us on several travel adventures and she is the best. We will use her for our next trip
Recommended
European Vacation
By: Nancy Crawford
Reviewed on: 17 Aug 2015
We had a wonderful trip. The private city tour by Max in Munich was a highlight. We also loved the castle tour. The only negative is that one room in our hotel at Le Meridian in Munich where my son and daughter in law stayed had bed bugs and terrible mold. We figured it out after two nights and they switched them to a clean room the third night. Thought you would want to know for future reference. Otherwise - fantastic trip. Naomi was very helpful
Recommended
Great job!
By: Peglet
Reviewed on: 30 Aug 2016
Naomi was on top of our bookings and stepped up when the name had to be modified. She did a terrific job.
Recommended
Excellent Customer Service
By: nj
Reviewed on: 11 Sep 2016
Naomi was very helpful in planning a complex trip involving multiple destinations and stop overs. Very much appreciate all of her assistance and will definitely use her again.
Recommended
Had a great time!
By: LuAnn
Reviewed on: 31 Aug 2015
Naomi always does a great job for us. Whether we just need airline tickets or an entire itinerary, she comes through. She's very thorough and carefully goes over all of the details of our trip so we know what we're getting, etc. She is also very knowledgeable about travel to other countries, which has been especially helpful to us. I would highly recommend Naomi and Travel and Transport.
Recommended
fantatstic job
By: dave
Reviewed on: 19 Oct 2015
I am not one that like these kinds of things but I understand the reason for them ..Naomi just did an outstanding job setting up our trip with out a doubt . the hotel we stayed at was a top ten and in Montessori and could not be touched by any other around ..The food outstanding .. We will could to hitch our wagon the advice Naomi gives. Thanks Naomi
Recommended
Good trip
By: Roger
Reviewed on: 01 Nov 2015
The return trip from Boston was better, Naomi. This time I was registered with TSA pre-check and sailed through the line and got to my plane on time. The TSA number that I sent you must have worked. I will send you a copy of my passport shortly..
Recommended
Great service!
By: Ginny50
Reviewed on: 01 Nov 2015
Loved working with Naomi. It was a complicated trip schedule. In addition used UA miles for part. She handled all professionally and made our trip much less complicated. Would highly recommend her
Recommended
Exceptional service!!
By: Marcia
Reviewed on: 01 Dec 2015
Excellent experience booking this trip thru T&T from start to finish with Naomi. The Hard Rock was the perfect place for this group and to quote the gentlemen that went on the trip it was a "dynamite experience". Check-in at the hotel was flawless which was huge for a group of alpha males that hate waiting for anything. Thanks again.
Recommended
Great job
By: Bruce
Reviewed on: 16 Jan 2016
Naomi has been great!!!
Recommended
She is very friendly, and very helpful! Made my trip wonderful!
By: MaryK
Reviewed on: 11 Feb 2016
I had to make some last minute changes and Naomi came through with flying colors! Had a great trip, great vacation!
Recommended
Another wonderful vacation in Mexico!
By: Sherry
Reviewed on: 12 Mar 2016
Loved our week at El Dorado Royal in the Riviera Maya. The food at this resort is top notch!!! The free WiFi this year was a big plus. The resort needs to replace their beach lounge chairs. About half of them are broken or in really bad shape! Naomi did a great job once again. We enjoy working with her!
Recommended
great trop
By: jwall315
Reviewed on: 24 Apr 2016
had a great trip on my Viking river cruise on the Danube
Recommended
Great ideas and flawless service!
By: Bob 'n' Deb
Reviewed on: 24 May 2016
We approached Naomi having never worked with a travel advisor before, thinking that she probably wouldn't give us the time of day. Instead, she helped give us the time of our lives in Europe, organizing a number of tours, as well as gifting us with flawless plane and train connections, and personal thoughts and experiences which we certainly took advantage of. We needn't ever look for a different travel advisor in the future---Naomi is IT!
Recommended
Great job again this time!
By: Rob
Reviewed on: 05 Aug 2016
Naomi has planned a number of trips for us over the years and has never disappointed us. She is always friendly and happy to help with any request. Due to health issues we have been forced to cancel or postpone more than one trip and each case she made the process as simple as possible. Naomi thanks again for a great trip.
Recommended
Great service and travel advice!
By: Sue&Jim
Reviewed on: 05 Aug 2016
Naomi has helped us with several "big" trips over the last 3 years. She is our go-to person for travel destination advice, planning and booking. We will continue to use her for our future "big" trips!
Recommended
Expert friendly service
By: Buff
Reviewed on: 21 Aug 2016
Very helpful, arranged flights, very efficiently.
Recommended
extremely helpful
By: Sandy
Reviewed on: 07 Oct 2016
Naomi helped me navigate the airline's refund procedure after I had to miss a flight because of illness. She was prompt and knowledgeable. My flights were arranged with plenty of time to make connections and she helped me get the best rate I could at the hotel.
Recommended
Interesting and scenic tour
By: Tom c
Reviewed on: 06 Oct 2016
We had a great hotel location in Venice on the Grand Canal. All transfers were fine and as scheduled.Meals were fine at Bauer hotel in Venice.Our cruise on Holland America through the Mediterranean visited several countries new to both of us and added greatly to our knowledge of the historical backround of the area. Especially enjoyed Kotor, Montenegro ,the Vatican, Monaco, and Barcelona. Familia Sagrada Basilica in Barcelona is one of the wonders of the world not to be missed.Cruise was well managed and the food was 4 star plus.So maybe we should use them for a Scandinavian Cruise.
Recommended
Trip of a Lifetime!
By: Traveling the world
Reviewed on: 07 Oct 2016
Our recent ocean cruise with Viking Ocean Cruises to Croatia, Slovenia, Montenegro and Greece was a trip of a lifetime. The ship was beautiful, the service outstanding and we enjoyed all of the ports of call.
Recommended
Europe
By: Cat for John
Reviewed on: 15 Nov 2016
He said Globus was perfect. Everyone was incredibly kind and helpful. Tour guide and fellow travelers were extremely good to him. He loved every minute of it. Hotels, food, side trips...virtually no complaints! He can't wait to go again.
Recommended
Marco Island
By: Bill
Reviewed on: 25 Feb 2017
Very pleasant and professional
Recommended
SE Asia
By: Jim
Reviewed on: 06 Mar 2017
Naomi is a pleasure to work with. She is thorough and very professional. I would recommend her highly and look forward to working together many more years to come.
Recommended
Advisor Review
By: Jan
Reviewed on: 09 Mar 2017
We had a wonderful experience working with Naomi. She found us the type of hotel and room we were looking for. She took the extra time to research the vacation packages which fit our requests and found the best rates and times for the air fares. We will contact her again on our next visit to Cancun. Thank you for your great service Naomi!!!
Recommended
Naomi
By: S&J
Reviewed on: 15 Mar 2017
She's always very pleasant to work with. She works with our budget to find what's best for us.
Recommended
Naomi is the best
By: WCL
Reviewed on: 29 Mar 2017
GREAT! She is always ready to help. We were in the Bahamas when Mathew was bearing down on the Caribbean and she called us asking if we needed any help, WOW. We really appreciated that. She has booked many trips for us and always give us good advice, keep up the good work.
Recommended
Excellent Service
By: John J
Reviewed on: 08 May 2017
Naomi was very professional, knowledgeable and responsive while booking our trip to France and Spain. She researched several options for lodging and made good recommendations on our itinerary.
Recommended
Naomi Sucha
By: John Michael Tefft
Reviewed on: 16 Jun 2017
Naomi is AMAZING! We have worked together before so she had an idea of what I was looking for. I must say Naomi surpassed my expectations! That is no easy task as I have very high expectations of all my advisors. We ran into trouble along our trip, Naomi was on Vacation herself and still was able to have our trip turn out amazing! She is absolutely the best in the business!
Recommended
Great Trip
By: Tom&Liz Spe
Reviewed on: 02 Jul 2017
Naomi was great to work with. She helped us get the necessary tickets for several side trips that were not included in the tour. She is a very pleasant person and explained everything in detail so there were no surprises on our trip. We will definitely contact Naomi for future travels.
Recommended
Hawaii
By: Connie
Reviewed on: 24 Jul 2017
She was very helpful and knowledgeable.
Recommended
Hawaii
By: L Hahn
Reviewed on: 19 Jul 2017
Naomi did an excellent job coordinating travelers from different travel points to keep us together. Her accommodation suggestion was outstanding! We loved staying at the Honua Kai Resort. Thanks Naomi for helping us plan this family event!!
Recommended
UK
By: snoopy
Reviewed on: 12 Aug 2017
Great. Location of the hotels and the first class train rides were awesome! Thanks
Recommended
Playa Del Carmen, Mexico
By: Mary and Calvin
Reviewed on: 10 Aug 2017
Naomi was very helpful with picking where to stay because she has been many places. She listened to what we wanted and helped us get there. What a wonderful time we had. We want to go back.
Recommended
Good Job
By: Monty
Reviewed on: 11 Oct 2017
Like always, Outstanding. Prompt, polite and always professional
Recommended
Daughter came to Omaha
By: fred feuerstein
Reviewed on: 13 Oct 2017
Fine she set up my daughter's trip
Recommended
Always a pleasure to work with Naomi
By: John Arch
Reviewed on: 17 Oct 2017
She is always very helpful. We had never been to Los Cabos so her recommendations to us were very important. She is always professional and her advice is always spot on! I would highly recommend her.
Recommended
perfect
By: huskers29
Reviewed on: 14 Oct 2017
She did everything perfectly
Recommended
Royal
By: Sandy
Reviewed on: 15 Nov 2017
We have worked with her before and is always very professional
Recommended
Great trip and great help
By: John G
Reviewed on: 15 Jan 2018
Naomi was great. We ended up with the perfect package for our family vacation. Had it not been for Naomi we never would have found the resort where we went and we certainly would not have had everything run so smoothly. She presented lots of options and was patient as we sorted through them all.
Recommended
Trip to Barbados
By: Dena Lewis
Reviewed on: 05 Aug 2018
Naomi has been wonderful to work with. Even though we have worked together for a short time, she knows what we are looking for. All our trips have been great and what we expected. Her follow up at the hotels/resorts has been much appreciated. She is kind and great to work with
Recommended
Ravello and Rome Italy
By: Ellen
Reviewed on: 04 Aug 2018
She was fantastic. The trip was great. Our experience was wonderful and we wouldn't have had such an easy time without her expertise and help.
Recommended
Shrines of the North Pilgrimage
By: Jesus' friend
Reviewed on: 13 Aug 2018
She was always smiling, took the lead as needed, helped answer all questions, and enjoyed the trip with us. :)
Recommended
Faith Trip
By: Flower power
Reviewed on: 12 Aug 2018
Naomi was friendly and answered all my questions. She kept me informed about the trip. Enjoyed the journey.
Recommended
KISS shrines of the north.
By: clark
Reviewed on: 12 Aug 2018
Naomi was excellent, she did a superb job. Very calm, pleasant to be around. Highly conscientious. Willing to go the extra mile. I wouldn't hesitate to work or travel with Naomi in the future.
Recommended
Pilmgrimages of the North
By: Mary Ann
Reviewed on: 14 Aug 2018
Very enjoyable to visit with. Kept us well informed of any changes.
Working with Naomi Sucha, you will have access to:
- An experienced travel guide whom you can rely on before, during, and after the trip
- Exclusive luxury resorts and properties
- Once in a lifetime experiences
Explore with the Best
Virtuoso Advisors are constantly pushing the boundaries in unique travel experiences.
Alliance programs are unique tailored experiences exclusive to travelers working with Virtuoso Travel Advisors.
learn more
Ireland
Kenya
United States - Hawaii
United Kingdom
Greece
Italy
Mexico
Canada
China
Jamaica
Saint Barthélemy
France