Travel Specialties
Interests
River Cruising
Ocean Cruising
Adventure
Escorted Tours
Family Travel
Destinations
United Kingdom
Netherlands
Ireland
Italy
Czech Republic
Selling Travel Since
2007
My Background
My destination knowledge and love of adventure made my choice to become a travel consultant the perfect fit. After 30 years working in the airline industry I knew I could use my talents and attention to detail to help plan my upscale clientele's perfect vacation. My focus is to create customized, authentic and memorable moments during your precious time away. With my unique perspective and insider access I am able to help make your travels unforgettable and filled with benefits not accessible for most travelers. Our agency has earned the highest recognition with all the major players. My focus is to surprise and delight you while managing all aspects of your trip so you can relax.
My most recent river cruise took me to Vietnam, Cambodia, and Thailand where I experienced the local culture, the people, and the rich colors of the landscape. I am drawn towards travels that I know are bucket list journeys for my clients, like my amazing experience in the Middle East, and India. What stories I have to share from halfway around the world.
Allow me to discover your passion. I look forward to working with you.
Places I Have Traveled
Reviews and Recommendations for Dawn Campbell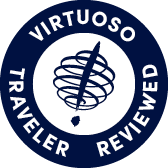 Virtuoso Verified Traveler
All reviews are from confirmed guests sharing exclusive insights
Sort reviews by
Recommended
Highly recomended
By: Brenda
Reviewed on: 11 Nov 2013
We are thinking about booking another family cruise, and DAWN CAMPBELL will most definitely be the person I will contact. She is very professional,& goes out of her way to make sure all the bases have been covered! She did a great job for us!
Recommended
Highly recommend
By: kaydew
Reviewed on: 08 Nov 2013
I have be one of Dawn's clients for many years because of her diverse knowledge of travel and the service I receive each and every time I call. I would never plan a trip without first consulting her. Many times she has added ideas I would had never considered. She has made many a trip more memorable than I first thought possible. If you want a trip to remember, call Dawn! She will show you the best possible way to use what little vacation time you may have.
Recommended
good job
By: Not provided
Reviewed on: 08 Nov 2013
good travel agent. fine ship. friendly passages. exciting stops
Recommended
highly recommend
By: kdew
Reviewed on: 22 Nov 2013
As always, Dawn is the PERFECT travel agent to have at your disposal. If I have a question, she has the answer or will find it in a matter of minutes. I would never consider a trip without Dawn. She knows EVERYTHING!
Recommended
Highly Recomended
By: Nizar
Reviewed on: 29 Nov 2013
Dawn has been our Agent for a while now and she is excellent and always strives to provide the best service to her clients.
Recommended
Very Highly Recommended
By: kaydew
Reviewed on: 06 Mar 2014
We have been working with Dawn for the last few years.  While we were still employed she would take great pains to pack as much fun in the time we had available for our vacations.  Now that we are retired and have all the time in the world, she still makes sure we get the most bang for our buck.  We are cruisers, and she always knows the best places to go, and never fails to stay within our budget.  (We took 7 cruises last year, 4 the year before, ect.)  If anyone out there wants a travel EXPERT, Dawn is your girl!  She won't disappoint.
Recommended
great service
By: dglowe
Reviewed on: 20 Mar 2014
Dawn was very helpful in planning my cruise......air reservations......excursions......unfortunately i had to cancel for medical reasons and expedited my refunds immediately.......A++++++......Thank-you Dawn.....
Recommended
Highly recommended
By: KathyG
Reviewed on: 25 Mar 2014
Dawn has been absolutely wonderful and very patient with us.  We have never taken a cruise before and she has been most gracious!  Would highly recommend her to anyone planning a major trip.  Will give her a call for our next vacation!
Recommended
Highly Recommended
By: Mike
Reviewed on: 11 Mar 2014
Dawn did an excellent job in helping us with our upcoming cruise and air travel arrangements.
Recommended
Great Trip,
By: Jacque Baenisch
Reviewed on: 04 Apr 2014
Dawn takes care of all planning and answers any queations.
Recommended
Dawn's a keeper!
By: Ronnieboy
Reviewed on: 13 Feb 2015
Dawn is excellent and a true asset to your company. Everything she arranged for us was professionally handled and executed precisely to our needs. She has now become our new travel agent. We look forward to booking more trips with her in the future. She is a pleasure to work with. We have already suggested her to our avid traveling friends.
Recommended
Friendly service
By: John
Reviewed on: 24 Mar 2015
Dawn was dedicated to giving us an enjoyable, trouble-free and overall good experience.
Recommended
Attentive friendly service
By: Bernard66
Reviewed on: 01 Apr 2015
Dawn served as an excellent intermediary between me and the tour providers, arranging an itinerary that met all my needs.
Recommended
She can and will "do it all"
By: wacotraveler
Reviewed on: 26 Jun 2015
This was our first time working with Dawn and we were very impressed. We told her the type of vacation we wanted and she came up with several fantastic alternatives. After we chose a cruise we wanted, she took care of every detail from booking to boarding passes. What I especially like about Dawn is that she is prompt in her replies to questions and concerns. This travel professional can/will do it all.
Recommended
Excellent Travel Consultant
By: Deb&John
Reviewed on: 05 Aug 2015
o Very pleasant to work with. o Very knowledgeable about the cruise and elements of the cruise package and made good recommendations concerning the cruise options o Very diligent in keeping us periodically informed on the travel process. o Sincere in wanting us to have an enjoyable vacation/travel. o Will use her to set up future travel/vacation arrangements.
Recommended
excellent service through several changes
By: Family8
Reviewed on: 05 Aug 2015
Dawn went above and beyond when helping plan our trip. We all had a great time. The only thing the bothered anyone was the check in at the terminal. The extra paper work could have been sent before departure, also the line was long ,it could have been done alphabetically. But after everyone settled in they had a great time. Thank you Dawn for everything you did to make that possible.
Recommended
Fabulous Trip
By: Cheri
Reviewed on: 20 Aug 2015
Jeff and I had a fabulous time on our Alaska cruise. We really appreciate the professional, detailed job that Dawn did to prepare us for the trip. We were pleasantly surprised to find that she had made sure we were pre-checked with the TSA which breezed us through the airports. The cabin she chose for us was the best one I've ever experienced. It was spacious and well located on the ship. The food was great and the activities plenty. Although we still consider Royal Caribbean to be our favorite cruise line, Celebrity came close. My only complaint was that I practically had to tackle a waiter anywhere on the ship to get a drink. Thanks Dawn for an A+ job!!!
Recommended
Dawn was teriffic as usual !!!!!
By: Virginia
Reviewed on: 30 Sep 2015
Dawn attends to every detail ,very informative and helpful !!! What can i say that is not addressed in the Review headline ! Thanks Dawn our group of 14 appreciate all your hard work !!!
Recommended
Cruise First-timer
By: Milla
Reviewed on: 01 Oct 2015
It was my first time taking a cruise and I was travelling with 4 of my friends. Dawn was very knowledgeable regarding Crystal cruise line and did a great job coordinating the various tasks, itineraries and information gathering for me and my friends! When booking the cruise, there was a miscommunication regarding an invoice credit, but Dawn was quick to follow up and get the error addressed. Ensuring we were properly credited! She answered all of my questions, some I which I know were off the wall, but she was a consummate professional!
Recommended
Very helpful, friendly and professional
By: Laura
Reviewed on: 01 Dec 2015
We had a wonderful trip and Dawn took care of all the details. Loved working with her and will call her again next time.
Recommended
Royal Caribbean Cruise
By: Mike & Pat
Reviewed on: 05 Dec 2015
Great shows & food - the perfect way to kick off the holidays.
Recommended
Wonderful Travel Agent
By: CRW
Reviewed on: 07 Jan 2016
Dawn Campbell was such a wonderful help with planning our Xmas trip to Pelican Hill. She is always so attentive and professional, and I love working with her. She is on top of making dinner and event reservations, tries to get us great rates and credits, and is always in touch with the hotel and us. Thank you Dawn!
Recommended
Very friendly and on target with trip paperwork needed.
By: Terry
Reviewed on: 07 Mar 2016
We loved Dawn from the beginning. She is very organized and extremly helpful in getting things done and making decisions. We appreciated all that she did to make our trip seamless and alot of fun.
Recommended
Detail Oriented
By: Honeymoon Couple
Reviewed on: 15 May 2016
Thank you Dawn for the perfect honeymoon ever! Miss connection right out of the gate and off to a bad start you made sure that EVERYONE was on board with our delay. From the rose petals and champagne to the private dining experiences so many amazing memories. We will use your travel experience and guidance again soon.
Recommended
amazing, pampered experience...
By: neko
Reviewed on: 08 Jun 2016
Booked a week long stay in South Maui with Virtuoso. Dawn was amazing and very responsive throughout the process. The Virtuoso amenities were outstanding! Perfect stay! There is zero reason not to use this travel agent service. Highly, highly recommended!
Recommended
Friendly service
By: Terry
Reviewed on: 22 Sep 2016
Dawn always provides excellent service and care with our cruise plans.
Recommended
When greeted with champagne, how do you go up from there?
By: Wacotraveler
Reviewed on: 26 Sep 2016
Being greeted with cool towels, bottled water, and a rose by the Gray Line Maya Land people for our transfer to the resort was the best sort of welcome to a week of wonderful memories. Upon arriving at the resort we were given more cool towels and champagne while we waited just a few moments for check-in. Everything went so smoothly and after looking at the "classiness" of the resort, we decided to go ahead and upgrade to the Executive Privilege package. I must say everyone was extremely friendly and helpful and accommodating. The resort was spotless and there was no excuse to go hungry as food was in abundance everywhere as was liquid refreshment. Thank you, Dawn for your tireless efforts to take care of all the details and holding our hand through this first experience with international travel. You did an amazing job and provided us with a week of pure vacation luxury without any worries. Oops, almost out of space and so many more accolades to give...Fantastic!
Recommended
Wonderful hotel
By: CSRW
Reviewed on: 01 Oct 2016
Dawn Campbell arranged for me to stay at the Loews in SF for a fun weekend, visiting my son. I loved the hotel~ my room was pretty with a gorgeous view and I liked the hotel location. Thank you Dawn!
Recommended
Very helpful
By: Laura
Reviewed on: 06 Oct 2016
We just returned from a fantastic Viking Ocean Cruise from Venice to Athens. We had a few days in Venice on our own before the cruise and Dawn was most helpful in planning the entire trip. Everything went off without a hitch and we were so thankful for her advise and assistance beforehand.
Recommended
Expert friendly travel advisor
By: Wally
Reviewed on: 04 Oct 2016
Dawn is an awesome travel advisor. She answered all of our travel questions and when she didn't have the answers she did the necessary research and got back with us. Dawn has aways gotten back to us in a timely manner. Her personal knowledge of our destinations have been very helpful when planning our trips. We used her insight to help us to receive the most value for our money. Since we didn't want to spend the money to travel first class, but wanted the extra leg room, she suggested that we purchase "world traveller plus tickets". This class of travel was perfect for us. We experienced a great trip at a reasonable price. She informed the Sofitel Legend the Grand that we were celebrating Walter's birthday and he was greeted with a birthday cake, chocolates and champagne. They treated us like royalty. Her recommendation of AMASonata was the best. We love Dawn and we can't say enough good things about her. She is the best!!!!! `
Recommended
Best travel agent Ever!!!
By: Happy travellers
Reviewed on: 13 Oct 2016
We recommend Dawn Campbell of Cruises, Etc. (Virtuoso). She goes out of her way to get us the best accommodations, flights, rooms, and service aboard the cruise line of your choice. She checks to be sure we get any promotions the cruise line is offering. She gets us set up with airline reservations, vacation protection insurance and any pre-cruise and/or post-cruise accommodations we require, in addition to supplying us with the necessary transfers from to and from the airport and cruise line. She gives suggestions as to when shore curd ions will become available to book and sends reminds that they book up rapidly so we should make our reservations as soon as they are available. In a few words, "She's Great!" We wish she could accompany us on one of our cruises just to see how much fun we have and how much we appreciate Dawn!
Recommended
Great again!!!
By: kdew
Reviewed on: 02 Nov 2016
Dawn is the go to girl for a fabulous vacation. She can tell you where to go and what to see in any destination. I wouldn't plan a trip without her. Looking forward to the next cruises in January (Mex) and October (Canada). Thanks for another wonderful time!!!
Recommended
Great MX City Trip
By: Jessie
Reviewed on: 29 Nov 2016
Dawn helped us with our hotel reservations (as she always does) and we had a wonderful time touring beautiful MX City. Thanks Dawn!
Recommended
Comprehensive Service
By: Patricia
Reviewed on: 06 Dec 2016
Dawn Campbell did an outstanding job helping us plan our trip.
Recommended
Efficient Assistance
By: Rose
Reviewed on: 15 Dec 2016
Dawn was very helpful. She was knowledgeable about the different options. She's really easy to deal with.
Recommended
Wonderful Trip
By: Happy Cruiser
Reviewed on: 15 Dec 2016
All the personnel of AmaPrima, no exception, were wonderful, very professional and helpful. The ship, which is only two or three years old is very nicely decorated, spacious and very comfortable. There was room for everyone. In no time when we were there, was it crowded at all. The food was excellent and the food presentation superb - like eating in a high-end restaurant.
Recommended
Great Christmas in CA
By: jessie
Reviewed on: 12 Jan 2017
Dawn helped us plan our second Christmas trip to Pelican Hill in CA. Working with Dawn was as wonderful as always. Dawn is the best!
Recommended
Dawn
By: Oiram
Reviewed on: 29 Jan 2017
Excellent, replied to all mails, questions immediately, solved all questions extremely efficiently
Recommended
Galveston 2017
By: Kdew
Reviewed on: 03 Feb 2017
Wonderful!! She is always, always a pleasure to work with. Our cruise was delayed a day because of high winds. When I called about my concerns she was very helpful and I have no doubt she will be there to help if I have any trouble with the cruise line or the insurance company on any delay expenses or cruise price refunds. Thanks again Dawn for being the best travel agent ever!!!
Recommended
Dawn
By: Texas
Reviewed on: 14 Feb 2017
She is very knowledgeable and helpful! Always willing to find out information for you and is very prompt.
Recommended
Very Happy Traveler
By: Wildcat
Reviewed on: 22 Apr 2017
Dawn Campbell's expertise and tireless work ethic were key factors in our having such a wonderful vacation. She absolutely knows knows the travel business very well. She is amazingly personable, easy to contact, always responded quickly with answers, recommendations and reservations. She always makes you feel that she has your best interests as her primary goal. She is just a wonderful person to work with when planning a vacation trip.
Recommended
Alaska Prime
By: Mike
Reviewed on: 23 May 2018
Dawn, as always, was extremely helpful in all aspects of planning our cruise. She is always anxious to meet the needs of her clients and represents us well to the cruise lines. I would highly recommend working with Dawn for all your luxury cruise needs.
Recommended
Alaska Plus
By: Tom
Reviewed on: 05 Sep 2018
We initially worked with Dawn 2 years ago when we scheduled a cruise to the Galapagos Islands on Silversea with an extension to Machu Picchu. We found her to be very well versed in the cruise industry and helpful with our options. She was efficient and solved our various issues prior to the cruise to our satisfaction. When we decided to cruise Alaska this year, she was equally helpful in choosing Seabourn. She has proven to be very accommodating with our requests and assured we had airline reservations that coincided with our connecting flights to our gateway city. We look forward to her assistance in planning our future family adventures and know we will not be disappointed!
Recommended
Dawn Campbell
By: Julie
Reviewed on: 23 Aug 2018
Dawn was very helpful with our planning. We waited quite late to book a river cruise and she offered suggestions and looked for sales for us. As we got close to our trip we did not receive the info from AMA about the itinerary, etc., because we were at our cottage and the postal service didn't forward it. Dawn was great about getting us a PDF copy so that we didn't go on the trip "blind." I would recommend her to others.
Recommended
Review of Dawn Campbell
By: Anonymous
Reviewed on: 25 Aug 2018
Dawn responded promptly to my communications and was attentive to my requests.
Recommended
Alaska
By: Gogo
Reviewed on: 29 Aug 2018
Our trip was a land/cruise tour to Alaska. We enjoyed it very much. Dawn did a good job overall assisting us with planning and obtaining needed documents.
Recommended
Vancouver
By: dave
Reviewed on: 27 Sep 2018
Good. We were told that once we arrived in Vancouver B.C. we could utilize Uber for transportation. Vancouver has never had Uber.
Recommended
Dawn Campbell
By: Ken
Reviewed on: 26 Sep 2018
Fantastic as always So easy to work with and always a pleasure.
Recommended
Dawn Campbell
By: Dick
Reviewed on: 21 Oct 2018
Excellent Dawn follows up!
Recommended
Great trip
By: Toothman
Reviewed on: 04 Nov 2018
Dawn is super helpful, very pleasant and most importantly very knowledgeable. We would not hesitate to contact her again.
Recommended
Advisor
By: Mike
Reviewed on: 19 Jan 2019
Organize, proactive, professional and responsive
Recommended
a great time
By: a happy camper
Reviewed on: 22 Jan 2019
My spouse and I were a last minute booking for a Pacific tour. She arranged a lot of details for us. We are so pleased we are planning another cruise through her. We found Dawn through a web search. Even though we have never met her in person, she did a fantastic job for us and I highly recommend her.
Recommended
Agent evaluation
By: Pali
Reviewed on: 11 Feb 2019
She is efficient, prompt and reliable
Recommended
Trip of a lifetime
By: S.E.M.
Reviewed on: 08 Mar 2019
Dawn was responsive to all our requests and efficiently planned a truly memorable trip for us. She managed several different vendors seamlessly and was knowledgeable in her suggestions.
Recommended
Feedback on Vacdtion
By: TravelBug
Reviewed on: 15 Mar 2019
Dawn was great to work with, extremely responsive and thorough. She followed up, presented the pros and cons of various options, and was just the right mix of encouraging but not pushy. Our trip was a huge success. AMA Waterways was flawless in providing a luxurious environment, knowledgeable local guides with a good mix of culture, history, and current affairs. Food was incredible; everyone on the trip remarked how outstanding it was. Highly Recommended.
Recommended
Dawn is wonderful!
By: Becky
Reviewed on: 11 Apr 2019
Dawn was so helpful. We had never taken a trip like this before, and had no idea what we were doing. She helped us every step of the way, and almost immediately responded to every email I sent (my preferred method of contact) to answer my many stupid questions. She reached out to me to ask about things that never would have crossed my mind, and made our trip a wonderful experience.
Recommended
Riverboat
By: kaydew
Reviewed on: 13 May 2019
Working with Dawn is always a pleasant experience, one of the many reasons I keep coming back time and again. She always has the answers to my many questions, and suggestions to make our trips a one of a kind to each destination.
Recommended
Excellent
By: Mario
Reviewed on: 11 Jul 2019
Excellent, I have worked with Dawn since nearly 10 years and have rarely found a travel agent/adviser who has tried as much as Dawn to satisfy her customers.
Recommended
Rerview
By: Yamuk
Reviewed on: 09 Jul 2019
Excellent, she has been giving us perfect service since nearly 10 years
Recommended
Alaska Cruise
By: Nancy
Reviewed on: 06 Aug 2019
Extremely friendly, informative, and very helpful in planning our trip. We really appreciated all she did to make our cruise very successful.
Recommended
Congrats
By: Aga
Reviewed on: 05 Aug 2019
Several vacations planned through Dawn and all were done professionally
Recommended
Crystal Cruise
By: Pali
Reviewed on: 19 Aug 2019
Dawn has arranged the trip, the excursions and reservations for special restaurants. She is prompt and reliable, also very friendly.
Recommended
Awesome Experience
By: mike m
Reviewed on: 23 Aug 2019
Dawn helped us arrange all the details of the cruise and everything went of without a hitch. The Hotel, excursions and transfers were all first class. Will recommend and use Dawn's services in the future.
Recommended
Great Customer Service
By: WAZZA
Reviewed on: 23 Sep 2019
Very easy and always responsive to any requests. Managed my booking very professionally
Recommended
Alaska Cruise
By: PamE
Reviewed on: 23 Sep 2019
Dawn has a sunny personality and positive attitude about whatever I suggest as a possible trip. She gives very good guidance and always asks us a lot of questions to make sure we are all on the same page. I have been extremely happy with her handling of our 2 Cruises. I will continue to use her. I have also recommended her to friends.
Recommended
Helpful Agent
By: David
Reviewed on: 17 Oct 2019
We were brand new cruisers and Dawn Campbell was excellent at helping us consider our options and make recommendations based on what we shared with her. She's was great at follow-through through the trip planning, booking, cruise and post-cruise.
Recommended
Another Awesome Experience
By: Ruj
Reviewed on: 08 Nov 2019
Dawn is an awesome advisor to work with. She is very knowledgeable and goes above and beyond to see that you have the most enjoyable experience possible. I have complete trust in her recommendations and nuggets regarding anything from packing advice, shopping opportunities or future travel opportunities. She is very detail oriented in the total planning of the trip and this allows me to have complete peace of mind.
Recommended
November Crossing
By: Ted & Linda
Reviewed on: 28 Nov 2019
Dawn is a pleasure to work with, professional, knowledgeable, accommodating and good-natured.
Recommended
Great from start to finish!
By: P&G
Reviewed on: 19 Dec 2019
Outstanding! She contacted me after I sent an inquiry to AMA, and walked me through all the options for River Cruises. Extremely knowledgeable, helpful and full of helpful info, she guided me to a superb decision. Also, always available for questions along the way.
Recommended
Golden Triangle
By: Paul
Reviewed on: 05 Feb 2020
She was always available, responsive and responsible. She is friendly, and whatever she may not know, she will find out at request. I would definitely recommend her.
Recommended
A Travel Agent beyond great
By: LJK
Reviewed on: 06 Mar 2020
This is the third trip I have booked through Dawn. She is beyond great. I have absolutely no hesitation in recommending her for as a travel agent.
Working with Dawn Campbell, you will have access to:
- An experienced travel guide whom you can rely on before, during, and after the trip
- Exclusive luxury resorts and properties
- Once in a lifetime experiences
Explore with the Best
Virtuoso Advisors are constantly pushing the boundaries in unique travel experiences.
Alliance programs are unique tailored experiences exclusive to travelers working with Virtuoso Travel Advisors.
learn more
United Kingdom
Netherlands
Ireland
Italy
Czech Republic
Cook Islands
French Polynesia
Greece
Jamaica
Thailand
United States - All
India
Vietnam
Canada
Cambodia