Travel Specialties
Interests
Beach & Sun
Family Travel
Honeymoons
Culture, History & Arts
Independent Tours
Destinations
Anguilla
Antigua And Barbuda
British Virgin Islands
Cayman Islands
Costa Rica
Selling Travel Since
2006
My Background
I started my second career as a Travel Consultant in July 2006 after 12 years in the financial services industry. I'd had the "travel bug" for many years, so launching my own business with Brownell was a dream come true.
I love tropical destinations and have extensive experience with planning luxury travel to the Caribbean, Mexico, Hawaii and Central America. I've visited almost all of the Caribbean islands over the past 20 years and travel frequently to the region, oftentimes with my husband and two young children in tow. I've also spent a quite a bit of time in Costa Rica, Belize and Hawaii and planned many trips for clients to Central America.
I specialize in high-end family, honeymoon/couple, and multi-generational travel to all of these destinations but also worldwide. I live in Richmond, VA and travel abroad whenever I can. My blog (www.kgouldtravel.com/blog) chronicles my adventures.
Places I Have Traveled
Reviews and Recommendations for Katherine Gould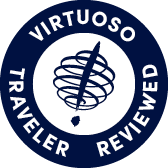 Virtuoso Verified Traveler
All reviews are from confirmed guests sharing exclusive insights
Sort reviews by
Recommended
Amazing Service!
By: Joe
Reviewed on: 07 Nov 2013
I could not be happier with the service provided by Katherine! She was attentive to my requests and provided information from her own stay that was useful in making decisions about the trip. She made the process very smooth and easy. She made resolving a small billing issue that cropped up after the trip easy. I let her know what had happened and she took care of everything on my behalf. I couldn't be happier with this service!
Recommended
Highly Recommend
By: mcondro
Reviewed on: 20 Oct 2013
Katherine made our trip extremely memorable. She thought of everything so we didn't have to lift a finger or worry about any aspect of our trip. Katherine is extremely responsive and takes time to answer any question we had. She really went the extra mile for us (free room upgrade, champagne upon arrival, etc.). I would highly recommend Katherine to anyone planning a special trip or even just a regular family vacation. We will definitely be using her services from now on.
Recommended
By: cmm
Reviewed on: 21 Oct 2013
Katherine did a good job. She takes time to get to know her clients so she can recommend the right vacation options for them.
Recommended
Highly recommend
By: Nancy
Reviewed on: 21 Feb 2014
Recommended
Service Excellence!
By: Termite
Reviewed on: 05 Mar 2014
Katherine has been a source of great information, professionalism and outstanding service. I recommend her without reservation.
Recommended
Highly Recommended
By: Bethany
Reviewed on: 12 Mar 2014
Katherine has booked numerous work and vacation stays for me.  She is extremely knowledgeable, quick to respond and easy to work with.  Katherine's recommendations to date are spot on and the Virtuoso perks are a great addition to any trip!
Recommended
Highly Recommend
By: Cathy
Reviewed on: 23 Mar 2014
Katherine was amazing to work with!  She knew exactly what we were looking for after our first conversation and gave us great options to choose from.  She had great knowledge of all the resorts and was able to give us enough information that we could choose a great vacation.
Recommended
great travel agent
By: jen
Reviewed on: 18 Mar 2014
Katherine was so helpful with every step of planning our family spring break.  Our trip was wonderful and we thank her for her expertise and helpful suggestions along the way.
Recommended
Highly recommend
By: JW
Reviewed on: 19 Mar 2014
very efficient, helpful
Recommended
Amazing Trip
By: cleveland71
Reviewed on: 29 Mar 2014
Katherine planned a terrific trip for our family. She did excellent research, gave us great options and the final resort we choose exceeded every expectation. We don't normally trust others with our travel plans and generally have a few high-end resorts that have been our go-to destinations. Since we were looking for more family-friendly options, yet didn't want some disney-esque all-inclusive, we put our trust in Katherine. We will be using her again, you should too.
Recommended
Honeymoon Experience
By: KNel
Reviewed on: 07 Apr 2014
Katherine helped us plan our Honeymoon to Playa Mujeres and everything went perfectly! From the travel and pick up at the airport to our fabulous room but most of all the hotel was amazing and exactly what we were looking for on this trip! I will definitely use her again to plan our next vacation! She is easy to work with and always had prompt responses. Thanks again!
Recommended
Exceptional planning and support for our 25th anniversary trip to Italy
By: Todd
Reviewed on: 17 Apr 2014
I recently engaged Katherine to help me plan an extremely important trip for my wife and I to celebrate our 25th wedding anniversary in Italy.  I've never utilized the services of a travel agent, so I honestly didn't know what to expect, and at what price point.  In short, Katherine provided exceptional guidance, support, suggestions, and planning that went well above and beyond anything I could have expected, and at an affordable rate.  She made everything easy for us, from drivers to hotels to personal tour guides, all of which made our trip stress free and truly relaxing and enjoyable - exactly what I was hoping for!  She met and exceeded expectations, and I will definitely use her again in the future.  In fact, I'm already referring friends and co-workers to her as well.  Katherine - Thank you for making this anniversary one of the most special and perfect moments in our marriage!  It wouldn't have been that way without you!
Recommended
Highly recommended
By: SDM
Reviewed on: 21 Apr 2014
Katherine did an amazing job of creating a wonderful vacation for our family with very short notice.  She understood what we were looking for, was always responsive and professional.  I highly recommend her!
Recommended
I can always count on Katherine!
By: CJRIC
Reviewed on: 30 May 2014
Yet again, Katherine delivers!  I'm always looking forward to the next trip, and her knowledge and experience saves me a tremendous about of time and provides peace of mind that the money spent on the trip will provide the maximum value!
Recommended
Highly Recommend
By: Cathy
Reviewed on: 09 Jun 2014
Recommended
Excellent Care of Detail
By: carrie
Reviewed on: 23 Jun 2014
Katherine made selecting and booking a room for the night before Ironman 70.3 a breeze! Easiest part of the entire trip! Thanks Katherine!
Recommended
Katherine listened and took the time to match what we wanted with our budget
By: SusanA
Reviewed on: 25 Jun 2014
Katherine used her own family travel experiences to ask us the right questions to help guide our selection.  She also gave us realistic advice about our budget to make sure our expectations matched our experience.  Her email communication and follow through after our initial phone interview was great.  She really did what she could to make this a great trip for our family.  We highly recommend letting Katherine guide your vacation plans.  
Recommended
Great to work with!
By: Sarah O.
Reviewed on: 07 Jul 2014
Recommended
Exceeds expectations
By: Hr3
Reviewed on: 04 Oct 2014
Katherine coordinated our Viking River cruise. She solved last minute challenges due to Air France strike. The ground transportation from Richmond to Dulles was perfect. The added days on the front and back of the cruise were absolutely perfect. Katherine has worked with us before and will work with us again. She is really great to work with and thinks of a lot of details that add to the experience. We appreciate her attention to those details. Very helpful. We have always been very confident that everything will always be taken care of. H
Recommended
Great advise and expertise
By: Sarah O
Reviewed on: 10 Oct 2014
We presented Katherine with a laundry list of likes and dislikes, wants and don't wants for our vacation, and she did a great job of providing us with a few on-point recommendations. Her experience in this Caribbean was evident, and her assistance was greatly appreciated. We enjoyed our trip, and while we did have a few issues with our hotel, she has done a great job following up with them on it. Nice to feel well taken care of!
Recommended
Great advice, service and follow up
By: Brandon
Reviewed on: 27 Oct 2014
Katherine provided great assistance in selecting the location and resort of our trip. She helped to manage all the booking details, advised on outings and granted us access to upgrades, perks on spa and food etc. Our trip was a great success and we will certainly us Katherine again on our next vacation. I highly recommend.
Recommended
Superb Service
By: Austin
Reviewed on: 23 Nov 2014
Katherine Gould planned a honeymoon for my wife and me and everything went perfectly well. She helped us find an excellent resort, which we would not have otherwise chosen, that exceeded our expectations and was well within our budget. I cannot recommend Katherine enough, especially for the professional way in which she planned our trip for us and communicated every detail to us.
Recommended
Knows her stuff!
By: nick
Reviewed on: 15 Dec 2014
For someone I have never met face to face, I will entrust Katherine with all future travel plans after my trip to St. Martin. From convenient flights I could not find on my own to added bonuses to our hotel package (which were awesome since it was our honeymoon!), her assistance was superb. We picked St. Martin because of its reputation with cuisine. Katherine was not short on recommendations. Our favorite place came from one of her list. We had fine dining every night and local spots during the day. Katherine helped with both. The other side of Katherine I really appreciated was her response time and professionalism. When she wasn't able to assist, she had her assistant or someone on her team help me with my abundance of questions. She never let me waiting more than a day for an answer and she was so helpful with reminders, follow ups and helpful hints of what to bring. I would recommend Katherine Gould to any of my friends and family to help them find a place to visit!
Recommended
Best Resource
By: Termite
Reviewed on: 20 Feb 2015
Katherine has been a valued resource for our travel needs for some time. Her research and requisite follow up are important factors in realizing the best vacations tailored to our exact needs and preferences. Her recommendations and service throughout the process are invaluable. We recommend her without reservation.
Recommended
Fantastic Start to Finish
By: Hanger73
Reviewed on: 08 Mar 2015
We haven't used a travel agent in years and after our recent experience with Katherine, I'm wondering what we we've missed in the past. Our trip was last minute, but she didn't miss a detail. Great recommendations on the property and room choice. She knew the property and took care of transportation and dining reservations. What really impressed me was her checking in with us right before we left, once during our trip, the day we were to leave and shortly after our return. She actually was concerned that we had a great time. Can't recommend her highly enough and can't wait for our next experience with her guidance.
Recommended
Great Spring Break
By: rts
Reviewed on: 18 Mar 2015
Katherine found us a great destination for spring break when we having a hard time finding a place that matched Beaches in the Turks. She found us a great fun place in Mexico that was fun for everyone! We would have never found this resort without her!
Recommended
Half moon bay
By: Meghan
Reviewed on: 24 Mar 2015
We had a wonderful time, half moon was perfect and we already want to return next year.
Recommended
Excellent family vacation planning
By: NYCmom
Reviewed on: 30 Mar 2015
This is the 4th year Katherine has arranged spring break for our family. She is extremely helpful and professional. I usually make my requests without much lead time and without much flexibility in dates, and she always finds as a great place.
Recommended
Outstanding stay at Ritz Carlton San Juan
By: mph
Reviewed on: 02 Apr 2015
Katherine, The Ritz at San Juan was perfect! Thank you for your encouragement on that choice. We stayed there about 3+/- years ago after it was renovated and I was a bit concerned after reading Trip Advisor posts that the hotel was a little frayed and not 'as good as a Ritz should be.' I have to say that is not the case at all. The physical campus was well maintained, up to date and additionally the service outstanding. We used the concierge who gave great suggestions for activities. I still think that beach is the nicest in San Juan. We rented a car and had a great time going to rain forest, catamaran/snorkeling and old San Juan because there 4 of us. No need- really - to have a car since airport close by. Additionally it is a nonstop flight from Boston and no passport/customs. I appreciated the fact that you were able to arrange for us to have breakfast and lunch included- I think that played a big role in our enjoyment!
Recommended
Amazing time in St. Barth's!
By: Julia
Reviewed on: 13 Apr 2015
We had a wonderful vacation in St. Barth's. Katherine and her staff helped us plan a wonderful trip. From the flights, to the hotel, to the restaurants and activities - we didn't lack for information or things to do. We have used Katherine's services in the past and will not hesitate to use her in the future for our travel needs.
Recommended
Helped Us Choose Our Dream Vacation
By: Sacramento Empty Nesters
Reviewed on: 24 Apr 2015
We wanted to take a Caribbean vacation with our adult daughters and their husband/boyfriend. We were overwhelmed with all the choices on the Internet … so many islands, so many resorts, so many room types! Then we found Katherine. We gave her our list of requirements and she helped us narrow down the options and make a final selection. We just came back from our trip to Couples Swept Away in Jamaica and could not be happier with our choice. The whole week I kept pinching myself. I can't believe they have such a beautiful long beach to walk on… and great tennis facilities… and kayaks… and great food…. and yoga classes… and ping pong… and a beach sunset view from our patio… and then I'd remember… oh, yeah, that was all on our wish list for Katherine. Katherine was easy to work with, very responsive, and never seemed annoyed by our incessant questions. Thanks for making our dream vacation come true!
Recommended
Great service, as always
By: Sarah O.
Reviewed on: 23 Jun 2015
We recently took a trip to the Canadian Rockies (amazing place - you should go!!), and we work with Katherine to book our hotels. I had done some research before hand, but Katherine did some additional homework to help idenfity hotels that would provide us with what we were looking for. She and her staff were helpful in understanding booking options, getting everything set up and confirmed, and ensuring we were registered for the relevant loyalty program (which was really helpful, as it provided free wi-fi at the resorts). Another great trip... on to thinking about the next one!
Recommended
Wonderful to Work With!
By: Marlene in CO
Reviewed on: 14 Aug 2015
Katherine was wonderful to work with. Very prompt in returning calls and very thorough to ensure that we had a perfect and seamless vacation. I would highly recommend her and can't wait to plan our next trip.
Recommended
Personable Expert Service!
By: Tom6
Reviewed on: 18 Aug 2015
Working with Katherine is the best, she is knowledgeable and makes great recommendations.
Recommended
Attentive, smart and super-friendly!
By: Cancunbum
Reviewed on: 18 Aug 2015
Katherine helped us plan a beach trip for a very large delegation, ages <1-75. All of her recommendations were smartly tailored to our needs, and the experience of working with her was enjoyable, seamless and very relaxed. Highly recommended!
Recommended
Good hotel locations and wonderful drivers
By: cmmva
Reviewed on: 22 Sep 2015
Valesa arranged our trip in Portugal & transport to Spain. The Lisbon hotel was about 8 blocks from the hop on/hop off bus stop. Great way to see the city. Our driver for the Sintra day trip was very well spoken and very considerate of our needs. He recommended local pastries to try and a nice little lunch place. There were no time limits placed on us. "When should we be back" was met with the response "whenever you are done...I'll be watching for you." The hotel in Porto was on the river, in the heart of the old city. Loved it! Lots of places to eat, drink sangria or port, and to people watch. Again, just blocks away from the hop on/hop off bus stops...great way to get around when you don't have days in the city. Our driver to Santiago de Compostela was absolutely delightful, excellent driver, full of history and facts of both Portugal and Spain. He was well versed in the area of our trip. Our hotel was a cnverted convent and lovely. Minutes away from the cathedral. Excellent trip!
Recommended
Fabulous Hotel
By: JSB
Reviewed on: 02 Nov 2015
Katherine always helps us choose the best places to stay and to visit. We enjoyed the Belmond Charleston Place Hotel along with all the sights and restaurants Charleston had to offer. We will certainly be back for another stay
Recommended
always a pleasure
By: lottiesmom
Reviewed on: 10 Nov 2015
Katherine always does a stellar job putting together our vacations-- everything is considered and well executed. Another great travel experience!
Recommended
Family Vacation Expertise
By: Muggs
Reviewed on: 05 Dec 2015
Katherine was professional, responsive and accessible. She understood my goals and budget for a family vacation for children and grandchildren (party of 16) and guided me expertly to what turned out to be a fabulous and memorable vacation in Turks and Caicos for us all.
Recommended
Fantastic Trip
By: Yas
Reviewed on: 21 Dec 2015
Katherine helped us plan our honeymoon in Moorea and Bora Bora even though it was not her area of specialty. She was so detail oriented that I did not for a second worry about anything. She made sure all our needs were met, got us in touch with the right person specialized in the French Polynasian reservations and followed through with us till the last minute to make sure everything was perfect. She is very knowledgable, professional and attentive. As an example, eventhough our honeymoon was over the thanksgiving holiday, when I had a request for a change sent to her during our trip, she responded and took care of the matter in a timely manner regardless of the fact that she was on holiday herself. I highly recomment Katherine and will definitely ask for her help in our next trip planning.
Recommended
Awesome Travel Agent
By: Amy from New York
Reviewed on: 06 Jan 2016
Katherine continues to be a wonderful travel agent for us. She did extensive research for our most recent family trip, getting pricing and detailed information for several resorts in the Carribbean, Mexico and Florida. Having two toddlers, we wanted a short flight, a very kid friendly hotel, as well as a destination where my husband and I could have some fun. We communicated with Katherine at length through email and over the phone and no question went unanswered. With her guidance, we chose the Four Seasons Palm Beach and it was perfect. The hotel met our needs 100%. Katherine assisted in making requests to assure our rooms were kid friendly, and kept us up to date with activities happening at the hotel during "Festive" week so we could book in advance where necessary. Needless to say, we are booking our holiday week vacation with her next year!
Recommended
Amazing experience!
By: llrohr98
Reviewed on: 10 Jan 2016
I cannot say enough positive things about working with Katherine Gould to plan our vacation in Jamaica. Katherine was very professional and truly tailored a trip that was perfect for our family. She helped us select the perfect destination and then proceeded to help us with every single aspect of our vacation. Katherine did not over look anything and because of that we had an easy, relaxing vacation. I appreciated her professional nature and quick responses to all of my inquiries throughout the planning process. I would definitely use her again!
Recommended
South America
By: Magnet
Reviewed on: 15 Jan 2016
Katerine did a great job with the trip. Wouldn't have changed a thing. Hotels, Guides, Food were all excellent. Amazing experience we won't ever forget.
Recommended
A True Carribean Expert
By: Jackson1
Reviewed on: 21 Jan 2016
Katherine listened to my long list of likes and dislikes on a vacation. She had first hand knowledge of the type of resort we were looking for. Once we selected our resort she even helped us select the perfect room. Every detail was taken care for us. She is knowledgeable, professional, and so helpful, I would highly recommend her services and look forward to working with her again.
Recommended
Wonderful family vacation
By: JenR
Reviewed on: 16 Mar 2016
Katherine planned a wonderful vacation to Little Dix Bay in Virgin Gorda for our family in early March 2016. She knew the type of resort and accommodations we were looking for and hit it out of the park! Cannot wait to visit again in the future!
Recommended
Knowledgable, Friendly Expertise
By: JBJinRVA
Reviewed on: 17 Mar 2016
Our recent family spring break trip to Half Moon in Jamaica was outstanding! From the moment we entered our room in the Royal Suites, we were overjoyed by the view of the clear blue Caribbean water, just steps from the patio where we enjoyed breakfast on several mornings. Our children loved the beaches, the pools, and Anancy Children's village. We were impressed by the value of the children's village, which offered activities such as arts and crafts and visiting & petting the ponies among many others. My husband and I were able to enjoy a round of golf and a trip to Fern Tree Spa, both of which get high marks. Half Moon is a resort of timeless luxury, offering something for everyone in the family. Katherine's guidance helped us ensure a smooth and efficient arrival through customs and pleasant departure experience at the airport, as well as with a medical issue with which travel insurance she recommended had on-island experts available by phone to assist.
Recommended
Easy to work with, super friendly!
By: MaryDG
Reviewed on: 25 Mar 2016
Katherine came highly recommended to us by two friends who also used Katherine's services when planning their honeymoon. She was easy to work with and very helpful -- particularly at a time when there's so much to do and think about with wedding planning. She took careful inventory of the types of trips we like to take, our budget, and suggested wonderful options to consider. Our honeymoon worked out perfectly, and it was the perfect fit for my husband and I.
Recommended
Wonderful celebration in the North Carolina mountains
By: Cher
Reviewed on: 07 Jul 2016
Katherine and Becky organized a wonderful 75th Birthday celebration for my Mom. Everything they planned was perfect, and we were given wonderful tables at every restaurant they booked. We were warmly welcomed at the Grove Park Inn (Asheville) and The Old Edwards Inn (Highlands), and my Mom enjoyed both destinations immensely. She had flowers and champagne waiting for her with lovely cards, and she really enjoyed the rare pampering. My Mom loved the room we were given at The Old Edwards Inn, saying it was the nicest she had ever stayed in, which is exactly what I wanted to give her. We had a wonderful time, and we both appreciate Katherine's help in making this trip so special!
Recommended
Extremely knowledgeable, responsive and helpful
By: Kris H
Reviewed on: 23 May 2016
I have never used a travel agent before except for my work. But I will absolutely use one again, and Katherine will be it. She had an extensive knowledge of the Caribbean and made my 10th anniversary trip absolutely perfect. I had a list of wants and a price range, and she not only gave me a ton of options but helped me narrow it down when I had trouble deciding. Can't recommend her enough.
Recommended
Perfectly planned Napa Weekend
By: Muggs1954
Reviewed on: 05 Jul 2016
This is my second trip planned by Katherine and her team and everything was expertly and professionally planned to our satisfaction. She and her staff are great with communicating details on a regular basis. The accommodations and restaurant recommendations and reservations are all handled and well chosen for our tastes. The trip was paced beautifully so as to allow both activity and leisurely down time. Brownell Travel does not disappoint!
Recommended
The Honeymoon Expert!!
By: SpidUR01
Reviewed on: 25 Jul 2016
I've known Katherine for a long time as a former co-worker and friend... But I hadn't worked with Katherine on any travel planning. With our honeymoon approaching, my now-husband and I already had a resort in St. Lucia picked out (based on our cursory internet research) - and we reached out to Katherine to book it for us. After speaking with Katherine for only a few minutes, she was able to summarize back to us exactly what type of honeymoon experience we were looking for. And she was very honest in her assessment of our previous choice - it wouldn't give us what we wanted. Instead, Katherine recommended a resort in Antigua. We trusted her judgment and booked it. And what an amazing recommendation it was! The resort and the island were perfect for us in every way! We had an epic honeymoon - complete with the adventure, romance and relaxation we were looking for. And it's all because of Katherine. She's spectacular!
Recommended
Wonderful honeymoon experience!
By: Megan
Reviewed on: 09 Aug 2016
We had an unbelievable time on our honeymoon! The hotels that Katherine picked were absolutely amazing, we were very happy with everything about them. Punta Islita was especially wonderful, and the customer service was second to none. Everything was expertly planned out, and the excursions were excellent. It was a truly trip that we will remember for the rest of our lives!
Recommended
Excellent service
By: H_Ryan
Reviewed on: 01 Aug 2016
Katherine did a fantastic job organizing our five year anniversary trip to St. Thomas! She was always prompt in her response to our communications even when she was on vacation herself. She listened to our requests and made them happen. We will definitely use Katherine to book our next vacation!
Recommended
Found exactly what I wanted!
By: MattL
Reviewed on: 30 Aug 2016
Katherine and her team were very knowledgeable, listened to exactly what I was looking for in a special trip, and recommended a place that exceeded our expectations. I am more than satisfied and will continue to utilize Katherine for future trips.
Recommended
Great service
By: Sarah O
Reviewed on: 24 Oct 2016
Another great trip booked with Katherine's help and guidance! Unfortunately, our trip ran smack into Hurricane Nicole, but Katherine did everything possible to help us handle it, including closing watching the weather forecast and offer a number of last minute alternatives if we had chosen to divert to another spot.
Recommended
Another Great Trip !!!!
By: The Reids
Reviewed on: 20 Nov 2016
Just wanted to say thanks for taking the time and setting us up for another great vacation. The resort was absolutely beautiful and the views were stunning. As always.....you are the best! We give a little of what we want and you immediately have the best ideas. It is always so hard to choose from the options you present ( I wanna go to them all...haha). The knowledge and experience you have is always a comforting feeling knowing that our getaway is in your hands and we have absolutely no doubt we will be surprised and experience a great destination. Can't wait to do it again :) Thank you so much for a great time!
Recommended
Perfect Get-Away Experience!
By: MB
Reviewed on: 14 Nov 2016
Katherine and her team provided us with a turn-key unforgettable get-away weekend at Blackberry Farm in Tennessee. She worked with the property managers to take care of our all of our travel needs, including arrangements for the perfect day: hiking, cooking demonstration, massage and dinner at the Barn! All we needed to do was show up and enjoy the lovely property.
Recommended
Palm Beach, FL Christmas to New Years
By: Family Trips
Reviewed on: 07 Feb 2017
As always, it was a pleasure working with Katherine on our family trip to Palm Beach, FL. Her experience coupled with her relationships with hotel managers and staff ensured our trip went smoothly from start to finish. She's always answered all questions - big and small, and knowing she was available if any issues had come up during our stay was very comforting. I look forward to working with Katherine on future travel plans!
Recommended
St Lucia
By: Michael
Reviewed on: 21 Feb 2017
This was my second time working with Katherine and as expected she did a great job. Very professional, prompt and willing to go the extra mile.
Recommended
awesome trip to Ritz Key Biscayne
By: sparky
Reviewed on: 26 Mar 2017
I traveled with my daughter and my friend/her daughter to the Ritz in Key Biscayne. This trip was AMAZING--property beautiful, location idyllic, service spectacular. Katherine took care of us from start to finish. I will continue to book with her and have already given her name to family and friends. We received extra special care thanks to her close attention and contacts!
Recommended
A great suggestion!
By: Sarah
Reviewed on: 18 Apr 2017
We were looking for a short weekend getaway, and Katherine's blog popped up about Primland. It was great timing, but an even better recommendation! Katherine was fabulous,as always, to work with, and set up us for a wonderful time.
Recommended
Caneel 04102017
By: anon
Reviewed on: 24 Apr 2017
Very good !, Usually I book directly but Katherine was able to secure perks at the same price I usually negotiate. For sure will book thru Katherine again.
Recommended
Katherine is great
By: Emily
Reviewed on: 30 May 2017
Katherine is great- very responsive and has great ideas.
Recommended
Primland
By: Wendy
Reviewed on: 10 Jun 2017
she was very easy to work with, prompt in responses and created a great get away for our weekend
Recommended
Excellent Advisor
By: Leslie
Reviewed on: 23 Jun 2017
This was the 4th trip Katherine planned with us. With each trip our experience has gotten better and better. She totally gets what is important to my husband and myself and is a genuine pleasure to work with! As long as we continue to travel, Katherine will be our "go to" advisor!
Recommended
Parker Vacation 2017
By: Ryan
Reviewed on: 26 Jun 2017
Katherine was super easy to work with and she and Becky were very quick to respond to any questions. The trip would have been not near as spectacular with her expertise and advice.
Recommended
Exceptional travel advisor for exceptional vacations
By: Anna
Reviewed on: 17 Aug 2017
Can't say enough good things about working with Katherine and the vacations she has planned for us. She thinks of everything, follows up, and surprised us with fabulous things, too. Can't wait for the next one!
Recommended
Italy
By: Tonya
Reviewed on: 20 Aug 2017
she is a wonderful travel advisor who is well informed and seeks the best experience for her clients. I would recommend her to anyone looking to book a trip
Recommended
Family trip to Hawaii
By: Grammy
Reviewed on: 06 Sep 2017
Katherine was a pleasure to work with! We had a large group, and she was accommodating to our needs and preferences with professionalism and good humor. Thanks to Katherine and her team for making this vacation a wonderful family adventure!
Recommended
Primland
By: Jim
Reviewed on: 01 Sep 2017
Katherine was amazing every step of the way. She promptly answered every email and guided me through the process of our stay at Primland. She also followed up shortly before our trip started. I would highly recommend her to anyone for their travel needs.
Recommended
Family trip to Italy
By: Gaby
Reviewed on: 15 Sep 2017
Katherine was easy to talk to and very quickly had a good grasp of what I was hoping to get out of our vacation. She was able to work with a variety of budgets for various activities. Our guides were all timely, knowledgeable and made our visit extra special. We are able to mix cultural visits with fun activities for the kids. Hope to work with her again!
Recommended
U.K. our way!
By: Tom S.
Reviewed on: 09 Oct 2017
Katherine has provided us with expert and thoughtful service, time and time again, and our latest jaunt through Scotland and the Cotswolds was no exception. No detail was overlooked and all of the boxes checked. I recommend if you are planning a trip but dreading the planning, let Katherine and her network of professionals be the answer.
Recommended
Fantastic Honeymoon
By: slalbr2
Reviewed on: 20 Nov 2017
Katherine was easy to get ahold of, prompt, and thorough. She even reviewed our flight itinerary for us and found an error the airline had made. Without Katherine, we would have missed a day of our honeymoon! We had no idea where we wanted to honeymoon, but Katherine listened to what kind of experience we wanted came up with great recommendations. We were both incredibly busy with our work and were really wanting someone to just take care of all the planning, booking, and itinerary so we could truly enjoy our vacation. Katherine did just that, and our honeymoon was incredible. I am so glad we found Katherine to help plan this special occasion. Such a great resource to have when it comes to vacations, and we will likely book future trips through her!
Recommended
Katherine Gould
By: Amy
Reviewed on: 18 Oct 2017
As always, Katherine did a wonderful job telling us all the details about the resort, pricing rooms for us and ensuring our family had connecting rooms. We had a smooth and wonderful trip!
Recommended
Peru
By: Larry
Reviewed on: 17 Nov 2017
Excellent - responsive and knowledgeable.
Recommended
Great experience
By: Craig
Reviewed on: 04 Dec 2017
Katherine has been great to work with for travel planning. She was a able to provide me with some guidance on a hotel and offered tips and suggestions. All were worthwhile. I am grateful for her assistance.
Recommended
Jaimin
By: Jamin-in
Reviewed on: 18 Dec 2017
As usual, very good. I really like working with Katherine, she is very good at understanding the type of vacation properties we look for and practical insights for those properties.
Recommended
Katherine
By: Errol
Reviewed on: 28 Dec 2017
Katherine was wonderful to work with. She and her associate, Becky, were very attentive to what we wanted from our trip and followed up with helpful suggestions. Their reservations for us at the hotel and the events were first rate.
Recommended
Katherine Gould
By: Amy
Reviewed on: 17 Jan 2018
As always, working with Katherine on our trip to Palm Beach was delightful. Katherine was promptly responsive to all of our requests and questions. Nothing was too trivial. I highly recommend her.
Recommended
Great Advisor
By: Jenny
Reviewed on: 15 Jan 2018
Katherine manages every detail from start to finish and customizes your trip for your family's needs.
Recommended
Terrific Advisor
By: Leslie
Reviewed on: 12 Feb 2018
I've lost count of how many trips Katherine has booked for us - she definitely gets what her clients want and does everything possible to make their trips meet expectations and more. She is a joy to work with and we are already planning the next trip or 2!
Recommended
Excellence
By: Ashley
Reviewed on: 07 Feb 2018
Katherine is fabulous to work with. She handled every detail and we were treated like VIPs! It was the best vacation we have ever had.
Recommended
Turks & Caicos
By: Brooke
Reviewed on: 18 Mar 2018
Fantastic! She gave us great advice and made several very good recommendations. She sent us to a very nice place . Great accommodations! We would definitely use her again.
Working with Katherine Gould, you will have access to:
- An experienced travel guide whom you can rely on before, during, and after the trip
- Exclusive luxury resorts and properties
- Once in a lifetime experiences
Explore with the Best
Virtuoso Advisors are constantly pushing the boundaries in unique travel experiences.
Alliance programs are unique tailored experiences exclusive to travelers working with Virtuoso Travel Advisors.
learn more
Anguilla
Antigua And Barbuda
British Virgin Islands
Cayman Islands
Costa Rica
France
Italy
Jamaica
Mexico
Saint Barthélemy
Saint Lucia
Saint Kitts And Nevis
Turks And Caicos Islands
U.S. Virgin Islands
United States - All