Our site is currently being upgraded with new features. Editing, adding, and deleting functionality has been temporarily disabled.
Travel Specialties
Interests
Culture, History & Arts
Safari
Spa Vacations
Independent Tours
Ocean Cruising
Destinations
Ecuador
France
Greece
India
Israel
Selling Travel Since
1992
My Background
I have spent 26 years as a travel consultant, all with Gateway Travel. Traveling is my passion and I would love to put my experiences and knowledge to work for you!
One of my specialties is Spa; girlfriend trips, couples, mother and daughter. I have visited a spa a year for the last 10 years so I can tell you what to expect.
Custom itineraries in Europe, North and South America, the Caribbean, Asia, Australia, New Zealand and Antarctica, you name it and I will make it happen!
France has been a special place for many years; i went for my 12th visit in 2014.
Don't forget the exotic! Morocco was November 2014 and India in April 2015. November 2017 to South Africa and safari!!!!!
I work closely with clients to design a trip they will love. From flights to hotels, guides, transfers and special events all over the world, custom travel is my specialty. Your satisfaction is important so I pay great attention to detail.
Let me change the way you travel!
Places I Have Traveled
Reviews and Recommendations for Nancy Macleod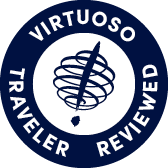 Virtuoso Verified Traveler
All reviews are from confirmed guests sharing exclusive insights
Sort reviews by
Recommended
Nancy Macleod is the best!
By: Mike
Reviewed on: 21 Nov 2013
Consistent,capable, responsive and reliable. I have workled with Nancy for years on my business travel and she has earned my trust and respect. She also does a great job on vacation planning.
Recommended
By: Dr. William G. Anderson
Reviewed on: 25 Nov 2013
Nancy is very understanding, accomadating and patinet with me. She is also efficient and reliable.
Recommended
Superb
By: forartsake
Reviewed on: 28 Nov 2013
My husband and I have been on some great trips designed through Nancy. We have never been disappointed. She has a keen sense of knowing our likes and dislikes and builds the vacation accordingly. Kudos to you Nancy.
Recommended
By: Not provided
Reviewed on: 02 Jan 2014
As always, nancy did a fine job. I have recommended her to others in the past and would do so again.
Recommended
Nancy is the Best!!!
By: Ron
Reviewed on: 28 Dec 2013
Nancy is an amazing person and travel agent. Her ideas are fantastic and the itinerary of our travels are perfect.
Recommended
Nancy Macleod / Galapagos Trip
By: DFox
Reviewed on: 06 Jan 2014
It was a terrific trip. The trip was planned magnificently and worked like clock work. Would be thrilled to use Nancy again and would definitely recommend her services. Regards, David Fox
Recommended
EXCELLENT
By: Seven Continents
Reviewed on: 11 Jan 2014
Booked several trips with Nancy - all have been amazing well planned adventures . No detail too small or no detail overlooked . EXCELLENT !!
Recommended
Recommended
By: Thg
Reviewed on: 02 Feb 2014
Nancy always does a great job.....
Recommended
Perfect ECO Tour Destination
By: pnewc
Reviewed on: 07 Feb 2014
Costa Rica is a tropical haven.  The country is exemplary of protecting its natural beauty.  All tours and resorts were above our expectations.  Staff and transfers were pleasant and timely.
Recommended
Really Enjoyed This Trip
By: sak
Reviewed on: 22 Feb 2014
Loved Panama! Nancy did a wonderful job selecting hotels (as she always does). My husband kept saying Panama looks like Dubai.We didn't realize how modern and big the city was. We want to return to visit other parts of Panama.
Recommended
Highly recommended
By: Margie
Reviewed on: 17 Mar 2014
Recommended
Great service!
By: Jennifer
Reviewed on: 21 Mar 2014
Nancy was great to work with.  She provided all the information I needed in a timely manner and was quick to follow-up on any questions I had.
Recommended
Great Travel Agent
By: MichaelS
Reviewed on: 28 Apr 2014
Nancy MacLeod has been our travel agent for three years.  In that short time she has demonstrated outstanding qualities as an agent. She learned our likes and dislikes very early on and can quickly put things together for us in a very organized fashion. She recently helped us with a trip to Argentina, Uruguay and Brazil. Ten days was on a fantastic cruise line - Regent - and six days were private tours in BA and Rio. The guides were excellent as were the accomodations on land and sea. All preliminary details were well taken care of and her recommendations for excursions and tourist sites before and after the cruise were excellent. She utilized very well the connections with Virtuoso along the way. For example, the Montivideo Virtuoso tour had one of the best guides of the whole trip.  We recommend Nancy very highly. Sincerely,Michael S
Recommended
Highly recommend
By: LBJ
Reviewed on: 16 Jun 2014
Great experience & suggestions.  Will definitely use her services for our next trip!
Recommended
Amazing Africa
By: Spray
Reviewed on: 01 Jun 2014
Every detail was flawless. Amazing trip, amazing adventure , amazing Nancy !Thank you !
Recommended
Very highly recommend
By: Not provided
Reviewed on: 30 Jun 2014
we were upgraded at every hotel 
Recommended
Higly recommended
By: John and Miriam
Reviewed on: 09 Jul 2014
We used an Australian company...Scenic Tours. First class.
Recommended
Nancy "Max" MacLeod is Amazing!
By: Wan2Wan
Reviewed on: 31 Dec 2014
Nancy - or as we call her - Max - has made every travel experience wonderful. She has attended to every detail of countless trips but also gave us lots of flexibility for spontaneous moments. She makes sure we don't have to worry about the annoying stuff and can concentrate on the wonderful experiences in travels. Japan was wonderful - we saw some fabulous sights, experienced the grand championship for sumo wrestling, and participated in a memorable soba noodle making class. Staying at the ryokan she recommended was unforgettable. Now onto the next trip - Ireland, Scotland, and England. We would never want to go without Max guiding the way through our planning! Thank you!
Recommended
Every detail handled!!!
By: Ethel
Reviewed on: 21 Oct 2014
Had a wonderful experience working with Nancy. If I could not contact her immediately I was received a reply promptly. I plan to use Nancy on our next adventure.
Recommended
Fabulous trip!
By: Fran
Reviewed on: 02 Nov 2014
All aspects of the trip were perfect. The cruise, hotels and guides met all of our expectations.
Recommended
excellent, again!
By: Mike
Reviewed on: 09 Feb 2015
Nancy put together a wonderful trip experience. She really knew the place where we stayed and knew it would be perfect for me and my family. Thanks Nancy - another excellent trip!
Recommended
Nancy Max McLeod is the best!!!
By: NancyW
Reviewed on: 28 Feb 2015
Nancy" Max" McLeod makes our vacations perfect! Recent trips include Japan and Italy She's now working on a trip for us to England, Scotland, and Ireland Can't wait Her attention to detail is much appreciated!
Recommended
Pleasantly surprised
By: 0526grammy
Reviewed on: 17 Feb 2015
Nancy was very helpful with our week stay in PR.
Recommended
Great all went great
By: Irish
Reviewed on: 18 Feb 2015
Everything went as planned. Would continue to recommend.
Recommended
Easy, fun trip to Mexico!
By: DR
Reviewed on: 17 Apr 2015
Nancy was great to work with as always. Knows exactly what we like and delivered again. Spent a week in pleasant and lovely resort in Mayan Riviera.
Recommended
Galapagos review
By: Yaves
Reviewed on: 03 May 2015
Excellent service from Nancy Macleod. Loved the Galapagos Islands. The 4 naturists (guides) were very knowledgeable, and I enjoyed touring the Galapagos with each of them. The crew on the Eclipse were very anxious to please. The cruise director, who was newly hired, seemed to be in a bit over his head and probably did not have the personality for this position. Ladatco needs to check on the baggage weight allowed for the flight from Quito, to Guayaquil/Batros Island. We were told 44 pounds, however at the airport they said 23 kilos (50 pounds).
Recommended
Fabulous Trip
By: Fran
Reviewed on: 08 May 2015
Everything on this trip worked perfectly. The guides, drivers and hotels were terrific. Great organization on Nancy's part.
Recommended
What a great trip to Italy!
By: Capt' Randy
Reviewed on: 25 Jun 2015
As we traveled through Italy, we had expert drivers and wonderful, educated and well spoken tour guides through Italian Dream Inc. They were all on time as scheduled and very upbeat and willing to share as much information as we could take in each day. They were able to get us in the right lines for tours of museums and also to the front of the line quickly. They were able to make suggestions for lunch and for shopping experiences. Over all, a great trip planned by Nancy and a great decision to use Italian Dream Inc. Capt' Randy
Recommended
Always Reliable
By: Dan
Reviewed on: 04 Nov 2016
You can always depend on Nancy (Max) Macleod to take care of you when traveling and to do it well!
Recommended
Trip of a life time
By: Jane
Reviewed on: 07 Feb 2017
Wonderful! She was patient and efficient and helped make huge trip manageable!
Recommended
Italian Dream Vacation
By: Julie
Reviewed on: 06 Aug 2015
We would highly recommend working with Nancy for anyone who wants to have the vacation of a lifetime in Italy. Everything in the 14 days was seamless and without flaw. Working with IDI (local to Italy) was money well spent. They were thoughtful, timely, and ran completely on schedule. Nancy really paid attention to our specific desires and created an itinerary directed at our interests. We travel often throughout the world and Nancy has never let us down.
Recommended
Professional and friendly!
By: Family of 6
Reviewed on: 27 Jul 2015
Nancy is a gem! She planned a fabulous first class trip to Italy for our family in just a few weeks!
Recommended
Nancy MacLeod is the best!!!!!
By: NancyW
Reviewed on: 22 Oct 2015
We just got back from a Disney World vacation with 22 family members to celebrate my retirement! Logistically, this was complex planning due to the sheer number of people traveling and dining together. I don't think I've planned a trip in well over 15 years without Nancy MacLeod's expertise and I sure wasn't going to try to go to Disney World with 22 people without help expert knowledge, She gave us 5 star attention and the trip was very memorable. Thanks Nancy!
Recommended
A great recommendation from Nancy!!
By: CI
Reviewed on: 02 Nov 2015
Nancy recommended and arranged a girls get away to The Lodge at Woodloch, a top rated destination spa. We loved it and will go back again!!
Recommended
Exceptional planning and service
By: HSK
Reviewed on: 10 Feb 2016
Our trip to South Africa was a perfect mix of city, country and adventure. The last day was a bit pressured due to delayed bush flights, but all else went perfectly.
Recommended
My travel experience
By: Peripatetic
Reviewed on: 20 Feb 2016
Nancy did a great job for us. I always had questions and she replied immediately. She was extremely helpful. I pride myself on making my own travel arrangements but I know I couldn't have managed this trip without her.
Recommended
Surrounded by natural beauty!
By: 0526pam
Reviewed on: 27 Feb 2016
Enjoyed our stay at Paridisus, Punta Cana. Never felt compelled to leave this beautiful resort during our week vacation. Staff was very friendly without being incessantly bothersome. Large property with 2 large pools one reserved for royal service guests. The beach was long and pristine which offered daily walks. Would recommend this resort to friends and families. Thank you Nancy.
Recommended
Responsive quick service
By: janmacv
Reviewed on: 01 Apr 2016
Nancy was very responsive and patient. (I changed my mind a lot!). She found us great properties and we had a trip that went off without a hitch! Thank you Nancy
Recommended
Wonderful Resort
By: Caneel Visitor
Reviewed on: 05 Apr 2016
Overall great trip, with friendly service and unmatched location. Kitchen and wait-staff appeared to be overextended on several days in mid week, resulting in lengthy delays to receive food and even drinks after ordering. Was told they were extremely busy and kitchen was backed up. They were apologetic, but it's unfortunate given the price point and corresponding expectations. Situation resolved itself as some guests departed.
Recommended
Exceptional Planning
By: Jeanine
Reviewed on: 05 Apr 2016
Nancy put together a well thought out trip including timing out flights to help us deal with jet lag. At each major city we began with a walking tour. The tours acclimated us to each city and attractions. The hotel selection was exceptional, the Majestic in Barcelona and the AC Santa Mauro in Madrid. Nancy's thoughtfulness in train tickets and transfers was much appreciated! I have recommended both Nancy and Spain to friends.
Recommended
Nancy Macleod
By: CAR
Reviewed on: 14 Apr 2018
She is the best. After 25 years she knows more about my wishes than I do.
Recommended
Paris/Normandy
By: Harley
Reviewed on: 16 Jun 2016
Nancy was recommended to my wife by one of her colleagues at work. We used Nancy to book airline flights, a driver from the airport in Paris to our hotel, a trip to Girveny, and to obtain tickets for the sightseeing, (Hop On-Hop Off), bus while in Paris. She did an excellent job for us and I would highly recommend her. Her responses to our requests were always prompt and thorough.
Recommended
Travel Advisor
By: Carol
Reviewed on: 31 May 2016
Nancy booked us and advised us for our two week trip to Hawaii. We had never been there and needed someone who knew there away around the travel industry as well as the islands. We were not sure about some of our decisions and her feedback helped us to make the required decisions. Two out of the three hotels worked out very well. The Hyatt in Oahu was okay. The Marriott near the airport in Kauai was spectacular!! The third, a Sheraton on Kaanapali Beach in Maui, was a disappointment. The room was dark and dingy and had not been renovated in a very long time. It did have the required lock box and refrigerator. The grounds were also nice but they "nickel and dimed" you wherever they could, and at those rates I did not expect it.
Recommended
Yosemite and San Francisco fun
By: Jeanine
Reviewed on: 31 Jul 2016
Nancy planned an amazing trip for me and a girlfriend in Spain so when I decided to go to Yosemite and was having a hard time planning I called Nancy. This was a small trip and Nancy treated it as an important trip. I traveled with my two children, flying into Fresno and out of San Fran. Nancy arranged it all: flights, car, hotels. I have a big trip coming next spring and have already started talking to Nancy about it. I highly recommend her!
Recommended
Great service
By: Cmb41
Reviewed on: 16 Sep 2016
Nancy did a great job making sure we got to our destination and home without a problem
Recommended
Spain for all ages
By: Sister2
Reviewed on: 28 Sep 2016
Nancy put together a fabulous trip for my husband, sister, mother (age 86!) and me. Nancy listened and took into account our varying interests and activity levels. During the initial planning, she was very patient, and understood that rather than see everything possible in the 10 days we were available to travel, we wanted to spend at least 3 nights in each location. (There's nothing that ruins the relaxation of a vacation for me than unpacking and repacking and moving hotels too frequently.) She is so knowledgeable and enthusiastic and the pleasure she gets in planning trips for others (and sharing some of her favorite places) is obvious. As my husband and I are more active, she incorporated a bike tour in Seville that was marvelous! We also did two evening food tours - a Tapas tour in Seville and an Epicurean tour in Barcelona which were really fun, and a different way to get the "flavor" of each city. We'll continue to depend on Nancy for our future travel plans...she's great!
Recommended
Trip of a Lifetime
By: Happy Traveler
Reviewed on: 01 Oct 2016
Our Tauck Tour of Italy was absolutely wonderful. We were taken care of from the very beginning until the end. We never had to handle our own luggage the entire trip. Our tour director was amazing. So knowledgeable and informative. Did not miss a thing. Each tour guide in each city was outstanding. We saw all the highlights and then some. We had enough free time to be on our own. To browse, shop, take in even more sites. The hotels were first class. The food was fabulous. The accommodations were amazing. I highly recommend this trip to anyone wanting a comprehensive trip to Italy. It is not a vacation. It is a tour. You are going from early morning until night. Enjoy.
Recommended
Always accommodating, friendly and efficient
By: Lin
Reviewed on: 14 Oct 2016
I have always been completely satisfied with all trips planned and booked by Nancy. She is the best!
Recommended
Pery
By: Jeanine
Reviewed on: 17 Apr 2017
Nancy is easy efficient and easy to work with. Nancy arranged a magical tour of Peru for me and my kids. Every transfer, dinner, guide, activity was easy. Guides were knowledgeable, accommodations were stunning!
Recommended
Amsterdam/Brussels
By: Kay
Reviewed on: 22 May 2017
Excellent. She listened to what we wanted and then made it work.
Recommended
Safaris
By: Wisam
Reviewed on: 28 May 2017
Perfect without flaw..she handles each and every thought I have before I have it. She is the greatest asset I have for travel
Recommended
Nancy is The Best
By: Diane
Reviewed on: 22 Jun 2017
There is never a question that all the details have been handled. Nancy knows her business like no one else! She just "gets it," and understands how to put together a luxury trip. Her knowledge and resources are remarkable. She is also responsive, professional and delightful. I would go nowhere else for travel services.
Recommended
Advisor performance
By: Sleeves
Reviewed on: 05 Jul 2017
Outstanding knowledge and planning
Recommended
Trip to Ecuador and the Galapagos
By: Jan
Reviewed on: 29 Jul 2017
We have worked with Nancy Macleod for several years. She is very professional, timely and has a lot of personal experience to share when planning a trip. Nancy provides options that fit well with our family desires. We have had Nancy plan our trip to Alaska, The Baltic, and Galapagos. Special memories and perfectly executed. We recommend her to all! It is nice to leave on a holiday knowing that each portion of the trip has been meticulously planned. And if the airlines or something changes plans, she is always nearby to correct. We would never hesitate to work with Nancy and are now planning our 2018 trip to Africa.
Recommended
The Perfect Honeymoon
By: Ashley
Reviewed on: 17 Jul 2017
Nancy planned the perfect honeymoon in Italy for us! She recommended excellent hotels and restaurants, but what made our trip truly unique were the many experiences she planned for us. We had several private tours and all of our guides were extremely knowledgeable, friendly, and passionate. We had a private wine tasting at a vineyard in Tuscany and then an exquisite lunch at a farm using ingredients grown in its garden. An Italian chef gave us a private cooking class in her own home in Florence. We loved learning about Italy's history and culture. Throughout the entire two weeks we were so relaxed because every detail had been taken care of for us- we could just enjoy every minute!
Recommended
france 2017
By: Barb
Reviewed on: 19 Jul 2017
She was organized, approachable and reassuring. She answered all of our questions and the entire trip was so well planned, we didn't have to think about a thing. It was all done. Great experience
Recommended
few trips
By: Travel guy
Reviewed on: 23 Jul 2017
generally good.
Recommended
Pelican Hill
By: Donna
Reviewed on: 31 Jul 2017
The best ever. Honest and amazing. Organized everything and checked in to make sure all was perfect. Resort was spectacular.
Recommended
Ireland 2017
By: Chris
Reviewed on: 04 Aug 2017
Nancy was great to work with and was always there when I had a question. She listened to my needs and concerns and adjusted accordingly. I would strongly recommend Nancy to friends and family.
Recommended
Trip
By: KJ
Reviewed on: 21 Aug 2017
Amazing. She knows what she is doing and is there when you have questions.
Recommended
Nancy is the best
By: Pat
Reviewed on: 22 Aug 2017
Nancy is the best
Recommended
Nancyfan
By: Nancyfan
Reviewed on: 13 Apr 2018
Brilliant. Smart, fast, sensitive, knowlegdeable, classy, responsive.
Recommended
Nancy rocks!
By: LMN
Reviewed on: 11 Mar 2018
We've now worked with Nancy on multiple trips domestic and abroad, some with a lot of moving parts. She's never steered us wrong. All of her recommendations have always been spot on and she's consistently quick, efficient, responsive, and enthusiastic. Nancy is a complete pleasure to work with and my wife and I have recommended her to many friends.
Recommended
Knowledgeable and experienced
By: Rmbroder
Reviewed on: 31 Aug 2017
Nancy is thorough and knowledgable. She makes recommendations based on her own and other clients' experiences about everything from accommodations, restaurants, tours. Nancy is responsive and organized. I've worked with her twice: once for a 2-week trip to Italy where she arranged, through her Italy contacts, very knowledgable tour guides in Florence, Milan and Venice, making sure we saw all the highlights. She also arranged a wonderful trip to Sedona, including a Pink Jeep to the Grand Canyon. She contacted us during each trip to see how things were and was available for any concerns. She likes clients' comments and enjoys seeing pix.
Recommended
Review
By: Lola
Reviewed on: 23 Oct 2017
Nancy is amazing to work with. Helped with every detail.
Recommended
Trip planning
By: Anonymous
Reviewed on: 19 Sep 2017
Nancy was very easy to work with. She was very knowledgeable and responsive to our requests. She really helped us to plan a successful vacation.
Recommended
Nancy Mcleod
By: donnaatmore@gmail.com
Reviewed on: 08 Oct 2017
Nancy made planning our trip easy and delightful
Not Recommended
Won't use her again.
By: Monique
Reviewed on: 16 Nov 2017
Nancy left me with the impression that our trip was not a big deal or priority. (Maybe because it was only a week at a hotel?) I had to email twice before she responded to our initial request- which was for info on a room at the Four Seasons in Orlando for a week. When she finally responded, I had already booked the cruise portion of our trip on my own and she mentioned that she can help with any future cruises. So we booked the week at the Four Seasons with her. I emailed her the week before our Four Seasons trip asking some questions about booking the next cruise with her and yet again, she didn't respond. (I wanted to touch base with her before our scheduled cruise at the end of our Four Seasons week because if you book your next cruise while on board a cruise, you get certain deals.) Of course I wanted to see what deals she offered before committing on the next cruise. Anyway, she didn't respond so I would not recommend her or use her again in the future.
Recommended
A Dream Trip Come True
By: Karen C.
Reviewed on: 04 Dec 2017
I enjoyed working with Nancy MacLeod. I was planning a trip to Disney World for seventeen people. I thought it was going to be a nightmare but Nancy made it a dream come true. She was very prompt and efficient. Nancy was able to get answers to any of my questions. She anticipated my concerns and always was one step ahead of me in getting information for me. She made our arrangements from the time we landed in Orlando until we returned to Minnesota. Everything went smoothly. Our group ranged in age from 74 years down to one year old. Nancy covered every arrangement from a crib to a wheel chair. I look forward to working with Nancy in the future and highly recommend her. Karen C.
Recommended
Barcelona Spain
By: ardash007@comcast.net
Reviewed on: 04 Dec 2017
She was great and always available to talk to. Very knowledgeable and fun to work with.
Recommended
Nicaragua
By: Sbgordo
Reviewed on: 18 Jan 2018
Nancy is wonderful. She understands our travel preferences and is eager to help us find the perfect destination.
Recommended
A Great Trip to Scottsdale!
By: LN
Reviewed on: 21 Jan 2018
We have worked with Nancy before in planning trips that had lots of moving parts where we needed her advice and good counsel. She's great and working with her is always a complete pleasure.
Recommended
Nancy's great!
By: Tom
Reviewed on: 23 Jan 2018
Nancy got our entire trip planned and executed in a very short time and everything went off without a hitch.
Recommended
Barcelona
By: LK
Reviewed on: 16 Jan 2018
Very Good! She was knowledgeable, patient, and enthusiastic. Also very organized. It was a positive experience.
Recommended
Arizona trip
By: Rolene
Reviewed on: 24 Jan 2018
Always the best! I wouldn't go to anyone else!
Recommended
Cali connections
By: BHN2018
Reviewed on: 21 Apr 2018
Nancy is great - she has solutions for the various challenges I present her with plus intuitive suggestions to make the trip better in sometimes unexpected ways. She's super available for last minute questions and changes, and, coaching - for the newly solo traveler.
Recommended
Madrid
By: RTW
Reviewed on: 27 Apr 2018
Outstanding seamless arrangements. Thank you very much, Nancy.
Recommended
Best agent ever
By: donnaatmore@gmail.com
Reviewed on: 28 Apr 2018
Nancy never ceases to amaze. Every trip trumps the last
Working with Nancy Macleod, you will have access to:
- An experienced travel guide whom you can rely on before, during, and after the trip
- Exclusive luxury resorts and properties
- Once in a lifetime experiences
Explore with the Best
Virtuoso Advisors are constantly pushing the boundaries in unique travel experiences.
Alliance programs are unique tailored experiences exclusive to travelers working with Virtuoso Travel Advisors.
learn more
Ecuador
France
Greece
India
Israel
Italy
Jordan
Morocco
Russia
Spain
Sweden
Turkey
United Kingdom
United States - All