Travel Specialties
Interests
Beach & Sun
Food & Wine
Honeymoons
Destination Weddings
Spa Vacations
Selling Travel Since
1990
My Background
Travel has always been my reward in life! It's what I look forward to, what inspires and captivates me!
I love escaping somewhere so different from where you are! To indulge my passion for photography, a new culinary experience, or simply enjoying a different culture!

My goal is to share the knowledge, and create the desire and excitement of experiencing the World !

Places I Have Traveled
Reviews and Recommendations for Roseann Konke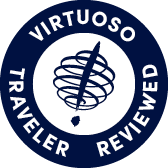 Virtuoso Verified Traveler
All reviews are from confirmed guests sharing exclusive insights
Sort reviews by
Recommended
Does a great job
By: Not provided
Reviewed on: 02 Jul 2014
Recommended
Great advice!
By: Tony0815
Reviewed on: 28 Aug 2014
Roseann offered great advice and handled our countless questions very well!! Thank you for all the help Roseann!!
Recommended
The BEst. Period
By: Rodd917
Reviewed on: 22 Sep 2014
Roseann won't stop working until your trip is perfect, even in a disaster. We planned an anniversary trip with her during hurricane season initially wanting to go to the Caribbean. Roseann suggested Cabo Mexico because hurricanes there are RARE and hadn't happened in over a decade. Unfortunately a hurricane hit. The airport shut down so no one could fly out. Then we lost service with no way to communicate with Roseann. This is why she's the best: When we did reach her she had us on the very next flight out without having to pay a DIME extra. Her main focus was getting us out of the disaster. She communicated with our family while we didn't have service, letting them know we were okay. She ended up having to change our flights at least THREE times because of the airport being destroyed and us not being allowed to fly out day after day. I will never go on vacay again without booking thru her! She got us extras like breakfast, spa services etc at our hotel. Two thumbs up!
Recommended
Above and beyond the call of duty...
By: Farmington Hills couple
Reviewed on: 21 Dec 2014
Roseann arranged our 30th anniversary party in Las Vegas, including arrangements for over 40 guests traveling from all over the country. She handled our reservations for dinner and entertainment, too. All our guests were impressed with Roseann's knowledge, efficiency, and patience! Of course, we knew everything would be flawless as Roseann has arranged our travels for years--Europe, Middle East, Asia, and the U.S. She even has bailed us out of travel emergencies she didn't arrange! She will always be our go-to person for travel.
Recommended
Gorgeous resort
By: Jonathan
Reviewed on: 13 Feb 2015
Fabulously beautiful resort; Wonderful beach area with attentive staff on beach; Lovely rooms; loved the smallness of this resort. Loved the beach cabanas. Breakfasts were fair: No rotation of food; No fresh juices; often stale pastries; food in warmers not hot; Management not on top of things: many days no hand towels/wash cloths delivered; often no toiletries delivered; air conditioning cuts off in the middle of the night.
Recommended
She's the BEST!
By: PattiJock
Reviewed on: 28 Feb 2015
She always does a great job! She knows our likes, and dislikes, and always steers us in the right direction.
Recommended
Costa Rica
By: JLS
Reviewed on: 17 Apr 2015
The Westin Guanacaste was the best all-inclusive I have been to! (I've been to Beaches, Turks/Caicos, Dominican Republic, Mexico, Jamaica)Pool always had chairs open, restaurants/food great, service, nightly shows great. Not best beach, didn't like that it was public, but good outweighed that. Tons of wife life which was fun. Condo was too far from resort, hard to get a shuttle and missed restaurants and nightlife of Westin. Also only had us for 4 instead of 5 so I had to make up a bed out of couch and ask for bedding. Also had to pay for extra breakfast. Loved El Establo Hotel. Went on night tour with guide. Liked zip lining, but on the bridges tour I would recommend a guide, which we did not do. Did not see any animals and did not hold kids interest without a guide pointing things out. Loved Hotel Corin and swam in hot springs. Loved the waterfall canyoning. Also went on guided jungle tour through hotel and was very good, saw a lot of animals.Private transfers were great.
Recommended
Roseann
By: Caroline
Reviewed on: 27 Mar 2017
Knowledgeable, hard working and extremely attentive to my needs.
Recommended
St. Lucia
By: Jan
Reviewed on: 13 Apr 2019
Roseann is great to work with.
Recommended
Very helpful & always full of ideas.
By: Teresa
Reviewed on: 19 Jun 2015
A fabulous trip in Maui for the entire 9 days. The Kea Lani was wonderful and everything I hoped for with the exception of the roll in bed. The bed was old and very uncomfortable squeakie and we decided to alternate days sleeping on it so not one person would get stuck with it. It was sad that I had to pay 30 dollars per day for it though. Anyways everything else was awesome and very relaxing. We never saw a drop of rain the whole time...just beautiful weather with pleasant trade winds. Coming home to Chicago we had some turbulance cause of the storms with United and the boys were hopeing for a plane with movie in the front of our chairs, but it did not happen either way with United. All in all very very nice. I took lots of beautiful photos. Thanks Rosanne for helping with the ticket purchases.
Recommended
Very friendly and helpful
By: Annette
Reviewed on: 18 Aug 2015
Roseann has been a pleasure to work with. She made not only our trip stress free and enjoyable, she also made our daughter's wedding a beautiful success. Our resort informed us that it would not be ready for our stay due to last years hurricane. Unfortunately, they informed us of this two months before the wedding. Roseann moved on this immediately and found an absolutely gorgeous and very comfortable resort. We will definitely be calling on her again.
Recommended
Expert friendly service
By: Michelle 271
Reviewed on: 02 Oct 2015
Rosanne was very knowledgeable and a delight to work with. She responded quickly to any questions we had, making the trip stress free. Our needs we met with all the fore thought planning she had in place . We will definitely utilize her expertise in future travel
Recommended
A perfect trip again...
By: Former Minnesotan
Reviewed on: 12 Oct 2015
Just returned from Japan, and once again our arrangements were perfect. Flights, hotels, and rail passes all in order. Roseann has done all our travel for years now, and will continue to use her.
Recommended
Shes the best!
By: Jeff
Reviewed on: 19 Oct 2015
Roseann is always on top of it, she goes OUT of her way to make sure things go smoothly. Cant always count on the airline, like Air Canada, they are terrible, rip off artists, thieves even, and if it weren't for Roseann I wold have been up a creek if it weren't for her staying on top of my recent reservation with them. Thanks Roseann, you are a peach!
Recommended
Roseann is a mindreader
By: Farmington Hills couple
Reviewed on: 04 Jan 2016
We knew we needed to get away, but were unsure where to go with our few days off over the holidays. She has done our travel long enough now, and more importantly, has truly listened to us long enough now to be able to just plan a getaway for us. Always know the arrangements will be great and our trip to Puerto Rico was no exception, but the best part was her original suggestion to go!
Recommended
Maui Honeymoon
By: Uncle E
Reviewed on: 31 Jan 2016
Beautiful location and accommodations.
Recommended
it went great
By: Emily
Reviewed on: 15 Feb 2016
We had a great trip! Thank you!
Recommended
Always the best!
By: Jeff
Reviewed on: 26 Feb 2016
Like the tag line says, need not say more!
Recommended
Gateway travel service
By: CathyBeth
Reviewed on: 01 May 2016
The trip was great however a few recommendations 1 I would not rent a car right at landing again. They had an Enterprise on site. 2 Map of the city with attractions and restaurants in walking distance would be helpful 3 Arizona Memorial is usually sold out, we were told for 3 months in advance. 4 Why can't the resort fees be paid in advance?
Recommended
Clean, friendly, and very laid back.
By: Carolanne
Reviewed on: 06 May 2016
Hi Roseann, We absolutely loved this resort. The food was probably an 8+ and the resort was very laid back with a true Jamaica vibe & feel. If you wanted to party, that was happening at the Pool & Martini bars nightly. But if you wanted to mellow out, lots of places to do that too, Walking across the street was not a big deal at all, actually kind of nice. Also loved the coffee bar, better than starbucks! Thanks so much, Carol
Recommended
Fabulous!
By: D
Reviewed on: 22 May 2016
helpful, accurate, timely, perfect
Recommended
great service
By: borabora
Reviewed on: 07 Jul 2016
Roseann was very helpful and gave my husband and I a great and friendly service. She put together a honeymoon for us, that we never thought we would be able to have. She did all the hard work, so all we had to do was go and enjoy!! We will be going back to Roseann next time we need to book a trip!
Recommended
Perfect HI trip!
By: Jeff F.
Reviewed on: 23 Sep 2016
What can I say, Maui was great, got engaged! Roseann, you are the best!
Recommended
Knowledable & Reassuring
By: Adele22
Reviewed on: 23 Oct 2016
Roseann met challenges with confidence and ease and gave us the trip of a lifetime! Thankful for her expert advice and knowledge of Italy; our trip will not be soon forgotten. Loved the accommodations she chose for us; beyond adequate and in perfect locations. <3 Trust her advice, you will not be disappointed :)
Recommended
Roseann does it again!
By: Farmington Hills couple
Reviewed on: 01 Nov 2016
Once again Roseann arranged the perfect trip for us and our friends. This time we just told her we wanted to visit Portugal. Roseann and Heritage travel came up with the perfect itinerary. Three nights in Lisbon and environs, one night in Coimbra, three nights in Porto and the Duoro. She coordinated arrangements for both couples, coming from different parts of the country, with different vacation schedules. Roseann knows us well enough to plan our trip with minimal input from us. Heritage arranged for great guides so all we had to do was show up and learn and enjoy! Thanks again!
Recommended
Outstanding
By: Jock & Patti
Reviewed on: 23 Jan 2017
Roseann Konke is the consummate travel agent. We have used her services for nearly 20 years. She has never steered us wrong, and the trips have always been as promised. She truly cares about her clients. Thanks for another outstanding job Roseann!
Recommended
Mexico
By: K
Reviewed on: 31 Jan 2017
We had a fantastic trip - and received lots of helpful advice and last minute help with our trip from Roseann. We will certainly visit her again!!
Recommended
Baja California/Sea of Cortes
By: Linda
Reviewed on: 11 Feb 2017
Roseann was wonderful. She was creative and quick thinking. Did a great job planning our trip.
Recommended
Secrets Play Mujueres
By: Chris C
Reviewed on: 16 Feb 2017
Amazing! We first worked with Roseann for our honeymoon and she did an wonderful job planning our dream honeymoon. When we decided to take a trip to Mexico, she was our first call. Her recommendation was amazing and she stayed right in our budget. We will use her for all of our future travel needs.
Recommended
Roseann - she is great!
By: Too-j's
Reviewed on: 25 Feb 2017
Roseann is easy to work with; she has booked 8 vacations for us. We enjoy meeting with her to make our vacation plans, she accommodates our work schedules. Roseann has a wide range of knowledge about locations and itineraries which she shares with us to allow us to find the best plan. Looking forward to booking again using her services.
Recommended
Paradise found in Hawaii
By: Peter
Reviewed on: 25 Mar 2017
Roseann is a real pro!! We've worked with her over the years and have always been very pleased with her performance. She has great ideas of where to go and what to do when you get there. Her execution and follow-up are excellent. She's a pleasure to deal with and I would highly recommend her to others. Thanks Roseann for taking such great care of us!!
Recommended
Spring 2017
By: Sofy
Reviewed on: 15 Apr 2017
Always a joy. We did not have any idea of our own what to do. Roseann came up , again, with the perfect plan that our daughter, my husband and I loved . Roseann knows our likes and dislikes and our trip was perfectly set up to relax... dine ... get sunshine ... all in a not too far away place.
Recommended
Good job Roseann!
By: Randolph
Reviewed on: 13 Jun 2017
Easy. She put up with all of our questions
Recommended
Italy trip
By: Apone
Reviewed on: 18 Jul 2017
Roseann did a great job and made our travel very easy!!
Recommended
Excellent job
By: D
Reviewed on: 27 Jul 2017
Roseann did an excellent job not only helping us find a honeymoon location but keeping us in the loop as the trip came closer. I cannot stress enough how easy it was setting up the trip through Roseann. I would 100% go through Roseann when looking to book a honeymoon or any other trip.
Recommended
Turks
By: Tom DeBord
Reviewed on: 04 Aug 2017
Roseann was awesome. I typically book my own trips but decided to Roseann this time and was never disappointed. She was very patient and helped me along the way. Any question I had was answered very promptly. She gave good advice as I was making my decision on the trip.
Not Recommended
Review
By: Browser
Reviewed on: 19 Aug 2017
Not very good at follow through. Had to call to remind her to do certain things. Not good at communicating.
Recommended
Disney world
By: Jock/Patti
Reviewed on: 23 Oct 2017
The trip had it's trying/difficult situations, but none of them were the result of something our agent Roseann did or didn't do. Everything worked out in the end and the grandkids had a great time, so mission accomplished! Roseann is always responsive, and a pleasure to work with!
Recommended
thawing out in Cabo
By: Farmington Hills couple
Reviewed on: 07 Jan 2018
We simply told Roseann we wanted to spend about 5 nights the week before Christmas where it would be warm and where his 88 yo mum could join us. She selected the Hyatt Ziva in San Jose del Cabo and it was perfect! Had a two bedroom suite and the property wasn't too huge to navigate. When I had an issue with Delta for the return, she answered her email after hours and fixed Delta's issue. Always responsive, always takes care of things. We just have to show up and enjoy.
Recommended
My one and only Travel Agent!
By: Carolanne
Reviewed on: 24 Jan 2018
I have booked several trips with Roseann for between 2 and 12 people and each time has been an experience that I would rate at a 10! She has a wealth of personal travel experience, is very knowledgeable, takes the time to understand the type of experience her clients are looking for and always does her best to work within their budget. Roseann is highly organized and makes the entire process turnkey and smooth, I hope she never retires!
Recommended
review for Roseann
By: michael
Reviewed on: 11 Mar 2018
She will always get back with you re questions for trip.
Recommended
Roseann the awesome
By: Peakymum
Reviewed on: 16 Mar 2018
Roseann has been planning our family vacations for 8 years. Always so helpful, accommodating, knowledgeable, and you can never ask too many questions for her. Every trip has gone smooth and been wonderful.
Recommended
Hawaii
By: Farmington Hills couple
Reviewed on: 24 Mar 2018
Met with Roseann to plan a trip. When issues at work caused us to cancel the trip, she suggested moving it rather than cancelling it. This was much easier than fighting with the travel insurance (which she was even able to move to the new dates without charge) and only cost us the airline change fees. Roseann knows a lot about Hawaii and was able to put together a great itinerary. Lost count of how many trips Roseann has planned for us. When she was unavailable, her colleague Samantha was amazing, too.
Recommended
Another good trip!
By: Jock
Reviewed on: 31 Mar 2018
Roseann did ANOTHER great job in putting this trip together! No surprises, and that's the key! Accomadations were very nice. Thanks Roseann!
Recommended
Dreams Rivera Cancun
By: Kara Sawarynski
Reviewed on: 10 Apr 2018
We had another excellent trip as planned by Roseann! The resort and food was fantastic, and the travel and airport transport went very smoothly. Can't wait to plan another!
Recommended
Amsterdam
By: Ed
Reviewed on: 16 Apr 2018
Roseann was responsive and looked at a number of options for my vacation. She helped put together one that fit the bill. The hotel was wonderful. The perfect location within walking distance to all of the sites we wanted to see.
Recommended
Awesome!
By: Jeffrey Furest
Reviewed on: 07 Jun 2018
Awwwwesome!!! It was the grandest time in Italy! Roseann set up door to door service! And Casa Angelina in Amalfi was spectacular! Thanks Rosann, we love you!
Recommended
The best travel advisor!
By: Jeff
Reviewed on: 13 Jun 2018
Totally awesome! By far the best travel experience i ever had. Not a single hitch. We love you Roseann!
Recommended
Ireland 2018
By: Kmum
Reviewed on: 25 Jul 2018
Roseann always does a thorough job planning our trips without a hitch. Listens to what we want and tries to find the best way to see everything.
Recommended
Excellent Service
By: T&T
Reviewed on: 03 Aug 2018
Working with Roseann is enjoyable. She communicates well and always has excellent suggestions. We have scheduled several cruises with her.
Recommended
Atlantis and Nashville
By: Rada
Reviewed on: 06 Aug 2018
I've worked with Roseann many times and she is always the BEST!!! She is knowledgeable and professional and responsive in so many ways. Thanks for helping us plan another amazing trip!
Recommended
European Vacation
By: KC
Reviewed on: 22 Aug 2018
Roseann was great. Pleasant, efficient and professional. She identified a possible travel problem before we left for our trip and had already investigated a possible solution before she alerted me to the problem. I felt very confident with the arrangements she made and we had no travel issues at all. I will definitely recommend her to my friends.
Recommended
Advisor review
By: Karol/Will
Reviewed on: 26 Sep 2018
Always a pleasure! Great advice.
Recommended
Roseann was terrific
By: Jamie
Reviewed on: 24 Oct 2018
Roseann was terrific. Everything she organized was fantastic. From the hotels to the tours to the amount of days staying at each of our destinations.
Recommended
Anniversary Trip
By: janna snyder
Reviewed on: 14 Nov 2018
Awesome always! Attention to detail. Anticipates or offers of preference options for clients. Have referred her to many people.
Recommended
Roseann
By: Symphony Sam
Reviewed on: 15 Nov 2018
Very Easy...Very Easy
Recommended
Escape to Mexico
By: Farmington Hills couple
Reviewed on: 23 Dec 2018
As always, Roseann took care of everything. She made sure our mother who travels in from out-state was near us at the resort and gave us the documentation from the resort in case there were issues. Never a worry when she books our travel!
Recommended
Trip to Grand Cayman
By: HSmith
Reviewed on: 07 Mar 2019
Roseann was very helpful in planning all details of our recent family trip to Grand Cayman. She took care of all the hotel details, flights, car rentals and even trip insurance (which we thankfully didn't need). She took the stress out of planning our vacation and we enjoyed every moment. Thank you!
Recommended
Good work
By: Linda
Reviewed on: 15 Apr 2019
Roseann did a marvelous job of planning our vacation and followed up on al, the details
Recommended
Disney Cruise
By: DS
Reviewed on: 17 Apr 2019
Excellent, she was very helpful as this was my first cruise. She answered all of my questions and offered her input on the best stateroom to reserve. Roseann also connected our dinner reservations with my friends on the same cruise. Was a very good cruise, especially for the kids
Recommended
Recent AZ trip
By: Golfchick
Reviewed on: 17 Apr 2019
One word can describe Roseann—AWESOME!!! All I have to do is suggest an area... bamm. She nails the perfect places for my family. Always!
Working with Roseann Konke, you will have access to:
- An experienced travel guide whom you can rely on before, during, and after the trip
- Exclusive luxury resorts and properties
- Once in a lifetime experiences
Explore with the Best
Virtuoso Advisors are constantly pushing the boundaries in unique travel experiences.
Alliance programs are unique tailored experiences exclusive to travelers working with Virtuoso Travel Advisors.
learn more