Travel Specialties
Interests
Adventure
Sports & Outdoors
Safari
Ocean Cruising
River Cruising
Destinations
Australia
Chile
Argentina
China
Egypt
Selling Travel Since
1981
My Background
I love my job! I truly enjoy everyday! Travel is so expansive both emotionally and spiritually. I love investigating the new and old aspects of a destination: what drew people to originally visit and what is the draw now! My newest thrill is scuba diving! It has opened up a whole new world to investigate!
Places I Have Traveled
Reviews and Recommendations for Michael Kempinski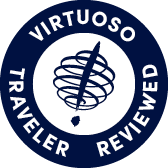 Virtuoso Verified Traveler
All reviews are from confirmed guests sharing exclusive insights
Sort reviews by
Recommended
Michael the greatest Kempinsky
By: Eldiana
Reviewed on: 13 Nov 2014
I knew before I started out that the trip to Australia and New Zealand would be very special for many reasons. I am back and I can safely say that it will be one of the most memorable trips I have taken. I have to thank Mike for the many wonderful details. He organized it so that we had very little to arrange even here at home. The Intercontinental Hotel package was fabulous...I am ready to travel the world using their hotels. Our every wish was the staff's command so to speak. It was such a wonderful experience that I felt that the cruise service would be downhill after Sydney. Mike had arranged for us to be picked up by a limo service at the airport - the driver even gave us a brief tour of Sydney as we headed to the hotel. He was gracious and the price went on to our hotel bill. What a great strategy - how many people have Australian money when they arrive? Five days later we easily got a taxi to the ship just as Mike had suggested. Fabulous!
Recommended
Great cruise as always on Oceania
By: M&M's
Reviewed on: 17 Nov 2014
We went to celebrate our 27th wedding anniversary. Couldn't have been nicer. :Lovely card and fabulous special cake. Captains' repeater's cocktail party held that evening... Just perfect.
Recommended
the absolute best
By: steve
Reviewed on: 02 Dec 2014
We threw Mike a curve in that my daughter was having a baby in Madrid and I was dragging my sister and son's girl friend and he made it seamless. A side trip to Barcelona and then to Germany and a small Hamburg in the father land. The flights were perfect the accmodations were first class and reasonable. I cannot say enough to praise his efforts. I tell everyone that he can do what ever you want and am giving his digits out on a regular basis.
Recommended
The Best Professional Service
By: Martinez Linda
Reviewed on: 22 Dec 2014
I have used Mike Kempinski on many occasions. He and Northstar Cruises are professional, reliable as well as friendly and concerned about your vacation plans. I have referred them to many of my friends and will continue to do so in the future.
Recommended
Excellent travel agent and he is hightly recommended by myself and others.
By: NotTheBowler
Reviewed on: 03 Jan 2015
My wife and I were unable to take this trip due to my illness which prevented travel. We have hopes of rescheduling.
Recommended
great service
By: Scott and Barb
Reviewed on: 01 Mar 2015
WE thought you planning for us on our trip to China and Vietnam went extremely well especially the excersions. It never rained and all the airline flights were on time. Thanks for all your hard work on our behalf. Sincerely, Barbbara and Scott Wood
Recommended
Very good personal service
By: KenVen
Reviewed on: 20 Feb 2015
Mike was very cooperative and informative. He followed up with everything needed to make our trip a fun experience. We our group of 10 appreciate the personal service and his attention to details on this cruise and when ever we travel. Thank you.
Recommended
crystal cruise from miami to cape Town
By: barbara
Reviewed on: 08 Apr 2015
It is a pleasure dealing with Mike. He is knowledgeable, pleasant and well organized
Recommended
Perfect
By: C&IMM
Reviewed on: 20 Apr 2015
Seabourn has never been better and that is important on a two week transatlantic with only one port, after 10 days at sea! The service, cuisine, entertainment and enrichment lectures were all top notch.
Recommended
On top of reservation
By: Travelin
Reviewed on: 30 Apr 2015
Mike kept on top of reservations for us and got us information we needed. Virtuoso excursion in Funchal well done.
Recommended
Extra Mile Excellence
By: C
Reviewed on: 04 Jun 2015
We took our first Seabourn Cruise and were delighted with the staff, food, attention and overall desire to make our trip wonderful. They went the extra mile repeatedly. The highlight was when we renewed our vows and they gave us a real ceremony with flowers, certificates, champagne and pictures. They were amazing!
Recommended
Trip into Darkness
By: M & M
Reviewed on: 28 Dec 2017
It is always a pleasure to plan a trip with Mike. It was his first time dealing with Hurtigriuten. This was not your usual cruise. Norway is a land of many islands and fjords and few roads. Nordcapp fills three important roles : 1) It carries mail which may include cars and truck in addition to regular letters, 2) It is a ferry supplementing smaller intracoastal lines, and 3) It is a cruise ship. Unfortunately, there were many events that prevented it from making all of it's stops and scheduled tours. He had prebooked our desired tours for us. The food was excellent. Norway in winter if very different from in summer but we did get to see the Northern Lights
Recommended
Another Successful Trip
By: Mel and Bob
Reviewed on: 17 Jan 2018
As always, enjoyed working with Mike to make the trip better. There was a small glitch in the booking and Mike was right on top of getting it fixed. We very much appreciated.
Recommended
Queen Mary 2 Christmas/New Year cruise
By: Gentlewoman farmer in Ohio
Reviewed on: 17 Jan 2018
Just completed a wonderful adventure to the Caribbean onboard Queen Mary 2 over the Christmas holidays. The time on the ship (and the tours ashore!) was relaxing, engaging & just plain fun. Cunard accommodations, especially in the new single staterooms, were excellent plus! The crew was attentive to every need and the onboard facilities among the best in the industry. I can't thank Mike K. enough for his hard work in securing my passage/accommodation on this Queen! Every aspect of the trip was perfectly executed. I have plans for more travel in 2018 and 2019 and will definite book those trips through Mike.
Recommended
Travel with Confidence
By: Steve M.
Reviewed on: 10 Mar 2018
We love working with Mike, the quality of the hotels he selects is excellent -- and he is very good about providing us with suggestions for side trips and building a great getaway. On this last trip to Portugal -- Mike recommended a side trip to Evora and staying at a converted monetary -- wow is all we can say -- it provided the crowning jewel of our trip and my husband can't stop raving about the experience. Thank you Mike for another great trip!
Recommended
An excellent trip
By: Barbara
Reviewed on: 14 Apr 2018
Mike worked hard to get us the best deal on our trip. He knows the travel market and offers great suggestions.
Recommended
Working with Mike
By: Ruz
Reviewed on: 24 Apr 2018
Always a pleasure working with Mike. Gets the answers to your questions in a timely fashion Very knowledgeable
Recommended
River Cruise
By: Ron&Sandra
Reviewed on: 30 Apr 2018
Very easy to work with. He knows and understands what are needs and wants are and he delivers. What more could anyone want?
Recommended
Best agent ever
By: Tellie Ellie
Reviewed on: 10 May 2018
Working with Mike was an absolute joy!! Never too busy to answer questions or find a trip for a good price.
Recommended
Work with the Best
By: Evie
Reviewed on: 07 May 2018
Mike has been our travel expert for years and has never disappointed. He is always knowledgeable and ready to help. Everyone who I recommended to Mike has been pleased. Can't imagine doing business with anyone else.
Recommended
Great Agent
By: Barryk
Reviewed on: 11 May 2018
Mike is always great to deal with, works hard on finding the right match, best arrangements and benefits on any cruise we have arranged. Highly recommend.
Recommended
Extremely personal knowledge of industry
By: Frack
Reviewed on: 17 May 2018
Michael Kempinski has been my travel advisor for many years. He has personal knowledge of everything he suggests.
Recommended
A Once-in-a-Lifetime World Cruise on Pacific Princess!
By: Charmer Dale
Reviewed on: 27 May 2018
We have just returned from an amazing 111-day Round The World Cruise on PACIFIC PRINCESS. This trip was arranged with the help of Michael Kempinski and we were very satisfied with his services. I have been booking trips with Michael for many years and have always been impressed with his professionalism. He will always be my "Go-to" travel agent....
Recommended
Mike is the BEST
By: TomCA
Reviewed on: 23 May 2018
Mike has planned numerous vacations for us and always comes through. He knows his stuff and always puts it to work for us.
Recommended
Simply the Best!
By: Gigiburd
Reviewed on: 07 Jun 2018
We have been working with Mike for several years. He always listens, communicates well, and pays great attention to detail. On this last trip, we found a 5-star hotel he booked for us to be a bad match for our taste. He immediately went to work to find us another place. We have always found Mike to be cheerful when we talk and eager to accommodate even funky requests. He's just the best!
Recommended
Cruise
By: A.L.
Reviewed on: 07 Jul 2018
Mike does a great job. He provides info on a timely manner and is available on the phone to answer questions. He has worked with us on our last three trips and is working with us on one next year.
Recommended
Super trip consultant
By: TellieEllie
Reviewed on: 14 Jul 2018
Outstanding. We had a delay leaving JFK which would have caused us to miss our connection in Warsaw to Prague. We emailed Mike even though it was after business hours and he had us confirmed on a later connection. Really took the pressure off. He is an absolute pleasure to work with!
Recommended
Mike Kempinski, Virtuoso Travel Agent par Excellence
By: Linda from Martinez
Reviewed on: 18 Sep 2018
Mike is consistently reliable and always accessible. He has been my travel agent for several years and I have never had a problem with any of the arrangements he has made. I have referred him to many of my friends and also my family and he has planned several trips for them all to their great satisfaction. Recently he arranged for several hotels and guides for my son-in-law and grandson while they were traveling in Italy and they were very happy with their trip. They thought Mike did a great job for them.
Recommended
An excellent experience
By: Barbara
Reviewed on: 14 Sep 2018
Great! Mike is a pleasure to work with.
Recommended
Travel on the Insignia
By: Diana
Reviewed on: 10 Sep 2018
Mike is wonderful! I am always comfortable and relaxed working with him. He responds immediately and remembers any specific issues that may affect what he does for us. I have recommended him to many people and do so with great confidence.
Recommended
Michael Kempinski-Recommendation
By: Gracie
Reviewed on: 26 Sep 2018
Michael was very helpful in planning our trip. He took care of Airlines and answered any questions that we had about our coming cruise. We were very pleased with his assistance. I would recommend him without hesitation
Recommended
Baltic Cruise
By: Barb
Reviewed on: 23 Sep 2018
Very responsive and helpful regarding all aspects of our trip
Recommended
Baltic Beauty
By: Bud
Reviewed on: 21 Sep 2018
Fantastic trip, Regent Explorer superb total experience. All as Mike- our Advisor of ten+ years- predicted. Ship food among very best; ship ride in heavy weather amazingly smooth. No major complaints. Mike always helpful in planning and confirming.
Recommended
Always a pleasure!
By: Jeri
Reviewed on: 08 Oct 2018
Mike gets back to you in a heartbeat! He is wonderful!
Recommended
Swiss trip
By: Brett
Reviewed on: 03 Oct 2018
I've worked with Mike for years, he is fantastic!!! He really gets the little things that I look for in travel!
Recommended
Baltic cruise
By: Jmac
Reviewed on: 11 Oct 2018
As usual Mike did a fine job. Everything went well without a hitch. Recommended accommodations were excellent. Booked another trip with Mike as soon as we returned.
Recommended
Silver seas spirit
By: gypsypadre@aol.com
Reviewed on: 28 Oct 2018
Ship was a disappointment In the need to book speciality Restaurant 90 days in advance Also some shore excursions Have been on this ship line several times and Feel it has gone down way below seaborne and crystal and regent It was as if this were a training cruise for staff
Recommended
Michael is the BEST!
By: Tillamook
Reviewed on: 25 Oct 2018
I've been working with Michael for many years now and he is GREAT! He gives us wonderful advice and finds us the best travel deals. I recommend him highly!
Not Recommended
Out of the loop, no leverage
By: John nothappy
Reviewed on: 06 Nov 2018
Clueless, or deceitful about our cruise not cruising. Not working for customers!
Recommended
Travel with ease
By: Midas
Reviewed on: 13 Dec 2018
Mike is a wonderful travel agent. He worked with us to get the best deals and offers the cruise line had, even after we booked.
Recommended
working with the best
By: marion
Reviewed on: 05 Jan 2019
We have been using Mike and his staff at Northstar Cruises for years and always been more than satisfied. We started when he was still at a discount cruise agency and remained with him as he rose, deservedly, thru the ranks to where he is now. We trust him with all of our travel plans and have bookings thru 2020.
Not Recommended
Not interested in our trip
By: Lori K.
Reviewed on: 17 Jan 2019
Frustrating experience. Michael couldn't get us any of the hotels we requested even though we requested them 5 months in advance. He didn't have a good handle on our trip as he handed us over to a third-party supplier and let them take over even though there was a language barrier. We never felt like we had a representative with our best interests at heart. He misled us numerous times but always too late in the trip to change anything. He was completely distracted, never picked up the phone and was downright snotty with his emails. I would not recommend him.
Recommended
10 years
By: Carmine
Reviewed on: 09 Jan 2019
Excellent Travel Adviser. I would use no one else.
Recommended
Excellent as always! Perfect cruise to start the year.
By: George the Greek
Reviewed on: 31 Jan 2019
I have booked cruises with Mike for many years and he provides the best customer service I have seen for booking cruise travel. He always gets back to me when I ask for quotes, information about a cruise I booked, etc. very quickly. He keeps me informed about my booking until I actually leave for the cruise. Thanks to Mike for helping me enjoy so many great years of cruise travel!
Recommended
wonderful trip
By: Bonnie
Reviewed on: 20 Feb 2019
He was easy to work with and was very helpful
Recommended
Excellent Planning
By: Dr Cliff K
Reviewed on: 01 Mar 2019
A very thorough and creative planner
Recommended
Jeanne
By: Jeanne
Reviewed on: 03 Mar 2019
Excellent. Always very helpful.
Recommended
GREAT SERVICE
By: cuddles115
Reviewed on: 13 Apr 2019
Mike was excellent in all respects. He was efficient and well-versed in Seabourn. It was a pleasure to work with him.
Recommended
An excellent travel agent
By: budbarb2@juno.com
Reviewed on: 20 Apr 2019
Mike is easy to work with. He responds quickly o phone calls and e mails. I have recommended him to others.
Recommended
Down Under
By: Stardust
Reviewed on: 22 Apr 2019
The best! Such an experienced person and a pleasure to plan a trip with
Recommended
Fabulous!!!
By: mmd180
Reviewed on: 19 Jun 2015
We took two back-to-back cruises. The easiest way to sum it up is that we had such a good time that we booked another cruise on Minerva for July. The service was excellent and we were greeted by many of the crew who remembered us from Minerva, Discovery, and Voyager. The included tours interesting and informative. The lecturers lived up to expectations. My only regret os that they weren't still on the ship after we had the free day in port and saw first hand some of the sites they had lectured on that weren't on any of the tours. Almost every one on the ship were repeaters. In fact, we have kept in touch with a couple we met on Minerva the last time. When I contacted them that we were doing the July cruise, the return e-mail was that they had already booked it. We have a friend who is a Master gardener and I am recommending next year's Gardens cruise to her.
Recommended
Expert friendly and knowledgable service
By: MarkSouthBeach
Reviewed on: 19 Jun 2015
I have known Mike for about 15 years now. He is extremely knowledgeable and pleasant to deal with.. Is advice is always "right on". I have gone on dozens of cruises, hotel stays both in the US and abroad, and booked airline flights with Mike. What I really like about Mike is that he has BEEN to most of the places, so he has first hand information and is not reading from a script on a computer. I like luxury and Mike at NorthStar provides it!
Recommended
Professional and thorough.
By: Cruise Happy
Reviewed on: 19 Jun 2015
Mike and the rest of the team at Northstar Cruises are the best. They handle all of our arrangements, and even take care of special requests like having friends join us for dining in several ports. We wouldn't use anyone else to book our cruises.
Recommended
We did nothing...
By: 2ontheriver
Reviewed on: 18 Jun 2015
Mike handled everything. His suggestion of Rosewood Mayakoba was brilliant! He listened to what we were looking for in a vacation spot and then over-delivered. The Virtuoso amenities were fabulous - breakfast was included (easily $90/day if we had been paying for it), we were given a room upgrade, and a spa credit - all exactly as promised. Everything was superb and couldn't be improved upon. We've already booked our winter vacation through Mike.
Recommended
Consistantly Professional and Expert Service
By: Diane44
Reviewed on: 17 Jun 2015
We've been working with Mike at Northstar Travel for about 20 years now and he has always helped us plan our Crystal Cruises. He knows us and is always willing and able to go the extra mile with whatever needs we have. I have recommended and will continue to recommend him to anyone needing a reputable and knowledgeable travel agent. Diane and Dolf Jakobs
Recommended
Great Family Reunion
By: ray38
Reviewed on: 02 Jul 2015
A Disney cruise for a family of 13, from ages 3 to 76, and it all came off as planned. Great recommendations and arrangements.
Recommended
Mike thinks of everything!
By: Julie
Reviewed on: 04 Jul 2015
I thoroughly enjoy working with Mike! He helps me book my cruises, arrange transportation & hotels. He has never been wrong! I know when I call Mike I don't have to worry about anything- he takes care of our family & our vacation. It is a pleasure to work with with him and his staff. We have not ever been disappointed and will continue to use him!
Recommended
Good service
By: Lisa
Reviewed on: 17 Jul 2015
we enjoyed our trip...your service was awesome!!!
Recommended
classic luxury
By: james419
Reviewed on: 26 Jul 2015
Silversea cruises provides classic luxury and personal service. The Baltics itinerary has outstanding ports that are easily accessible from where the ship docks. The virtuoso hosts are available to assist any need. Overall, a relaxing cultural gem.
Recommended
Recommend Michael
By: Cliff
Reviewed on: 11 Sep 2017
He was great and helpful Verypunctual. and thorough
Recommended
Another Perfect Cruise Experience!
By: Martinez Linda
Reviewed on: 04 Aug 2015
Mike and all the people at Northstar Cruises know what they are doing. I have been dealing with them for years, and even though I am in California and they are in New Jersey things always go smoothly. I wouldn't have another travel agency.
Recommended
Highly Recommend Mike
By: Diane1
Reviewed on: 01 Aug 2015
Mike has been excellent to work with, both on our recent cruise and when I had an accident just prior to a past cruise and had to cancel the reservation. He is very knowledgeable and knows how to navigate through the system. In the past I have arranged for travel myself as it was just easier and quicker. I have since changed this for international travel after working with Mike...I highly recommend him.
Recommended
Amazing -- he's represents why you should use a travel agent!
By: SteveM
Reviewed on: 06 Sep 2015
Mike did an excellent job of both matching us with the right hotels -- and with maximizing our budget to create a dream vacation. From the start he listened to what we liked to do -- what had been successful for us in the past -- and what had been less successful. Having never traveled to Spain, he provided excellent guidance on amazing hotels and organized our trip so that we got the most cost effect flights given that we were flying into one city and out of another (including advising that we travel by train between -- which turned out to be wonderful)? The accommodates, upgrades and amenities he negotiate through Virtuoso's network far exceeded our expectations. Not only were the hotels gracious, well located and fully engaged in making our stay welcoming -- they went above and beyond to give us the VIP treatment letting us know that they loved working with Virtuoso. Mike thank you for helping us plan such a great trip! Where are we going next?
Recommended
No surprises
By: Budbarb
Reviewed on: 21 Sep 2015
The cruise was wonderful. Mike took care of the details perfectly.
Recommended
Exceptional!
By: Cyclist
Reviewed on: 23 Sep 2015
Mike was outstanding arranging all of our trip details, including a 24-hour flight change due to a pilot strike. The Backroads Cycling trip he booked for us through Italy and Slovenia was absolutely the best. Thank you Mike for your outstanding, professional care of our trip details!
Recommended
Oasis was Awesome
By: Evie
Reviewed on: 06 Dec 2015
Oasis of the Seas was a great experience. This ship is amazing with a variety of "neighborhoods" and a multitude of activities. There is something for everyone on the Oasis. You cannot get bored. The entertainment was the best we have ever seen at sea. The service was excellent. The food far exceeded our expectations. There was excellent variety and quality in the dining room and the two specialty restaurants that we attended, Chops and Giovanni's table were outstanding. All in all we had a great trip.
Recommended
excellent service
By: bens
Reviewed on: 08 Dec 2015
great trip, except the thermostat was broken so we froze the first 5 nights.
Recommended
Fabulous Trip
By: M&M's
Reviewed on: 05 May 2016
Incredible trip. We were welcomed back by the staff. The Hotel Manager, The Dining Room Maitre'D, and Executive Chef went out of their way to provide a seder for us which was joined by 18 others. We docked in the center of the ports on the three rivers. The included excursions were all that could be asked for. National express worked out well. The ship got us off early to make the northbound ride.
Recommended
This team is very competent. Mike does all that is possible to make the trip a pleasure
By: Jackie SI
Reviewed on: 21 May 2016
Mike and his associates cover all of the bases needed to make the end results pleasurable. I would not hesitate to recommend Mike to family and friends.
Recommended
a great trip
By: Barbara
Reviewed on: 04 Oct 2017
Mike is efficient and knowledgable about all of the cruise particulars. he follows through on questions and offers valuable insights.
Recommended
The best planned trip ...
By: Deborah from Virginia
Reviewed on: 26 Dec 2015
Our outbound journey took us from Washington Dulles to London Heathrow airport on British Airways, then by wheelchair accessible hire van to Southampton, UK to a tiny Hilton hotel (with personalized service beyond compare). Upon arrival at the Hilton, we were pleasantly surprised to see that the wheelchair Mike arranged from Mobility at Sea was waiting for us. This was a huge relief, as we were exhausted from the travel and really needed that mobility assistance. The next morning we traveled by an accessible hire van to Cunard's Queen Victoria for a relaxing 14 days western Mediterranean cruise. Once on board the Queen Victoria life was restful, entertaining, and only as "busy" as we wanted it to be. The crew and service on this ship is well above any standard I have seen in my years of cruising. For the return journey, we enjoyed the 1.5 hr ride from Southampton to London in an accessible hire van. The return flight from to Dulles on British Airways was comfortable & relaxing!
Recommended
Travel Arrangements Always Expertly Handled
By: 2ontheriver
Reviewed on: 30 Dec 2015
I could've booked the Cap Juluca trip directly through the resort (as I have on my previous nine visits), but decided, given the Virtuoso amenities, to make the reservation through Mike Kempinski this time 'round ( his diligent effort/advice on previous vacations has been spot-on). I wasn't disappointed. More follow-up than I got when booking directly with the resort, and a better upgrade/discount package!
Recommended
QM2 Holiday Voyage
By: Mel and Bob
Reviewed on: 18 Jan 2016
As usual, a voyage on the Queen Mary 2 is always enjoyable. Service was friendly and professional. The crew was constantly cleaning and no health issues developed. The Friends of Dorothy LGBT were warmly treated and the 5:00 PM gathering in the Commodore was always well attended. Kudos to Cunard for continuing the fantasy of liner voyages and everyone looked fabulous each evening. The one main area that needs improvement is the quality and selection of food, especially in the KIng's Court. The amount of salt in all cooked food needs to be reduced, given that so many Cunarders are senior adults. Cold salad selections were sparse and unimaginative. Dinner in the Britannia Restaurant was generally good, but there were a number of clunkers. Over the years there seems to have been a decrease in the quality or perhaps, more expensive selections. NorthStar Crusies, Mike, Toni and staff have always been a wonderfully supportive team and working with them is pleasurable.
Recommended
Smooth Sailing
By: EvieG
Reviewed on: 13 Jan 2016
Mike Kempinsky saw to it that our plans went smoothly. When there was a hotel glitch due to unforeseen circumstances he got everything fixed before we knew there was a problem. As always, Mike was on the ball, knowledgeable, and attentive. We've worked with Mike as our travel agent for the past 36 years and he has never disappointed us.
Recommended
the travel expert, Mike
By: budbarb
Reviewed on: 13 May 2016
Mike is always helpful and answers concerns quickly.. he is knowledge about the cruise industry and always gets us the best deal. i have recommended him to many people and they too have been satisfied.
Recommended
Michael is the consummate professional! Exceptional
By: Diane
Reviewed on: 29 May 2016
My husband and I have traveled on 3 cruises arranged by Michael Kempinski and have 2 more planned. He is very knowledgeable about the cruise industry and navigates us through the twists and turns of the entire process. He is really the consummate proessional in the cruise travel industry.
Recommended
A True Professional & Friend
By: Capt Steve
Reviewed on: 17 Jan 2016
We just completed our second cruise with Michael for a trip to South America including an extended land vacation after the cruise. Just a couple of years ago we did a similar trip to Polynesia with him Michael's assistance. We find him to be much more than just a professional and attentive travel agent. He really is a caring and extremely well versed travel advisor . Besides answering a myriad of questions you will likely have regarding your trip....he will make recommendations to make sure you get the most out of your travels. And if you ask him some off the wall items...he won't simply respond with a quick and easy general reply, but rather research your inquiry thoroughly to make sure you have the most accurate information. If you run into some unforeseen obstacle while on your trip a call to him will get you a person who will work to remedy the situation. Working with Michael is like working with a family member whose top priority is making sure you have a great experience!
Recommended
Always friendly service
By: Kuulei
Reviewed on: 16 Jan 2016
Always a great time at the Halekulani. Wrong time of year though. Packed with people and kids which is very unusual in the past times we have been there. We were told by the staff that the best time is the first part of December. So if things go right we may go back again then although we are going on the cruise in May. We will see. Thank's we had a great time and a beautiful view from our room.
Recommended
The Very Best Cruise and other travel agent EVER!!!
By: LRF
Reviewed on: 30 Jan 2016
I AM 62 YEARS AND HAVE BEEN ON MANY TRIPS IN MY LIFETIME. UNTIL I MET (HAVE NEVER SEEN HIM IN PERSON) MIKE I DID NOT KNOW WHAT A GOOD TRAVEL AGENT WAS!!! HIS KNOWLEDGE BASE IS INFINITE AND IF FOR SOME HE DOES NOT KNOW THE ANSWER, I WILL HAVE IT WITHIN 24 HOURS! I JUST FINISHED OUR 13TH CRYSTAL CRUISE AND HAVE LOVED EVERY MINUTE OF THEM. SINCE HE HAS BEEN ON EVERY CRUISE LINE HE CAN TELL YOU ALL THE INS AND OUTS OF EVERYONE. HE CN TELL YOU THE BEST ONE TO GO ON FOR THE MONEY YOU WANT TO SPEND. SO I WOULD HIGHLY RECOMMEND HIS SERVICES TO ANYONE WHO ASKS US!!!
Recommended
Cruise specialist par Excellence
By: Martinez Linda
Reviewed on: 19 Feb 2016
Just returned from a fabulous cruise on the Seaboard Sojourn. Loved the itinerary from Hong Kong to Singapore. Mike, our travel agent, also provided us with a wonderful excursion through Virtuoso. We had a beautiful performance and delicious dinner at the former home of Ambassador Henry Cabot Lodge. It was a special evening. All and all this cruise exceeded my expectations.
Recommended
Great service, could not want anything better!
By: Blondie
Reviewed on: 24 Feb 2016
Hotel was fine, system for check-in was easy and fast. Ship was the usual, great service, clean and always ready to please their passengers. Would always recommend Regent.
Recommended
Michael is still the best!
By: Mark, Miami Beach
Reviewed on: 26 Feb 2016
Michael is an experienced traveler and his knowledge comes through on all his bookings. It is a pleasure dealing with Northstar Cruises! Regent was NOT up to par on this one. I hope it is not a "dumbing down" to the NCL brand now that Regent is owned by them. Very inconsistent service in ALL areas of the ship. Crystal might be a much better alternative at this time!
Recommended
I highly recommend your cruise line.
By: Minnie
Reviewed on: 10 Mar 2016
You AND YOUR STAFF WERE ALWAYS HELPFUL TO ME. Ii WILL RECOMMEND YOU. AND HOPE TO USE YOU AGAIN.
Recommended
expert friendly service!
By: Ron 71
Reviewed on: 17 Mar 2016
Great trip! You got every thing right . Thank you!
Recommended
incredible time
By: The M&M's
Reviewed on: 25 Jun 2016
Once again the staff at Northstar Cruises helped us to have a wonderful time on a fabulous ship - Oceania's Insignia. We left from Tahiti and sailed to Los Angeles. Nice balance of shore days and sea days. We highly recommend Northstar and Mike. We have several upcoming cruises booked on Oceania which says it all
Recommended
Well-informed, friendly service!
By: JQ
Reviewed on: 01 Sep 2016
Thank you Michael for helping me plan this wonderful trip! Over the course of several months, Michael promptly answered my questions, comparing different cruise options, helping me make adjustments. I selected a Western Mediterranean cruise, which was a wonderful retirement gift for my mother. She loved it.
Recommended
Super friendly and helpful service
By: Recent traveler
Reviewed on: 11 Sep 2016
Mike helped us plan a trip to Edinburgh, Berlin, and the Cinque Terre and was so helpful, down to the last detail. I highly recommend Mike - he is thorough, honest, and very responsive. He even helped us with a last minute restaurant reservation in Milan with only a few hours notice! Thanks, Mike!
Recommended
Northwest Passage not a challenge
By: Traveler 1959
Reviewed on: 27 Sep 2016
Crystal's Northwest Passage Cruise was an interesting adventure but did not come up to my expectations that were to some extent hyped by Crystal with their companion ice breaker (it never broke any ice) and the question of how much ice we would have to get through to complete the voyage (none). My disappointment with the lack of ice and the lack of marine mammals was not Crystal's fault, but I felt lead to believe we would see more. A mother Polar bear with cubs was my highlight, I never saw whales, seals, except their noses, or many sea birds, or the Northern Lights. Crystal's service was excellent, food was very good with Prego & Silk Road outstanding, the ship was comfortable but I missed a place to read in quiet with good light. Staff was very good moving us from the ship to the zodiacs or the tenders to go ashore and the Inuit villages were very interesting and welcoming. We enjoyed the shows they put on for us. After 2 trips to Antarctica I expected too much.
Recommended
Always Pleases
By: Martinez Linda
Reviewed on: 06 Oct 2016
For years my husband and I have been going to the Halekulani in Honolulu. Recently we had Mike make the reservation for us. He was able to get us so many more amenities being a Virtuoso agent. He's always happy to be of service and consequently I have referred many of my friends as well as my family to him. He's the guy!
Recommended
Simply the Best!
By: NancyB
Reviewed on: 12 Oct 2016
Mike Kempinski is simply the best travel advisor out there! We contacted him near the first of the year to put together a river cruise for us and two other couples. He advised on everything from time of year to go, the cruise line he thought would be a good fit, and all logistics of the endeavor. He asked good questions, listened to our answers, worked with our budget, and planned a perfect trip. Our trip went off flawlessly! Our air travel was expertly planned, the cruise fit all of our wishes, and every logistic was cared for in getting us from home to the ship and home again. I cannot think of one thing he could have done better. He's simply the best!
Recommended
Great experience in Cuba
By: AB71
Reviewed on: 07 Nov 2016
Great trip. Very informative. Excellent tour guides and very nice hotel.
Recommended
Excellent Service - Best Cruise Travel Agent Ever
By: John/George New England
Reviewed on: 29 Nov 2016
Mike has arranged our cruises for us for 25+ years and he has also provided the finest service of any travel agent along with his staff at NorthStar. He or his team always gets back to us right away when we request quotes, have a questions about an upcoming trip, or when we have an issue with a cruise line. He always provides us with the best pricing by far compared to all competitors. Mike understands what our requirements are for staterooms and amenities on cruises and always meets our needs. Thanks to Mike, as well as, Toni and Gina for the excellent service they provide us each time we book.
Recommended
Holiday Voyage on QM2
By: Mel n Bob
Reviewed on: 09 Jan 2017
Great holiday cruise. Cunard QM2 made really festive. Always a a delight at the this time of year. Fabulous seeing many of our dear friends this holiday season. Friends of Dorothy, LGBTQ, had some 80 participants. Pink dollar, Euro, pound, very respected. Staff always engaging and respectful. Delightful personalities Wonderful to see again. Looking forward to our next voyage in May. Booked on next year's holiday voyage. NorthStar, Mike and Toni always there to assist, Thank you. Mel and Bob
Recommended
A win, win.
By: Traveler
Reviewed on: 20 Jan 2017
Always available and always responsive. Recommended him to fellow travelers.
Recommended
Review
By: Abijailk
Reviewed on: 25 Jan 2017
Terrific. He is very helpful, responsive and is very good at locating good values.
Recommended
Helpful Agent
By: pam
Reviewed on: 18 Feb 2017
Mike has always been helpful to me and members of my family.
Recommended
Best vacation ever!
By: Robertazzi
Reviewed on: 20 Feb 2017
Mike is dedicated and informative in all aspects of planning for our vacations. We would never deal with anyone else. He is very personal and caring.
Recommended
For excellent Service
By: blondie
Reviewed on: 20 Feb 2017
Would never use anyone else!! Excellent service.
Recommended
Cruise followup
By: Shelley
Reviewed on: 25 Feb 2017
This was the fourth cruise we booked with Mike. He is very detail-oriented and quick to follow up on questions and concerns.
Recommended
recent trip
By: jack
Reviewed on: 03 Mar 2017
very enjoyable trip. some of the additional visits to various sights were in my opinion much too expensive. (i.e. trip tp Pearl Harbor and to see the sun rise at 6:30 am.
Recommended
Nieuw Amsterdam Trip
By: Queen Di
Reviewed on: 10 Mar 2017
Our cruise angel once again came through on our cruise to the Caribbean. We ask and we receive. Everything that Michael could do he did. Anything that didn't go as planned was not in Michael's control. Personal services and knowledge of the cruise industry are the hallmarks of the Northstar agency.
Recommended
Working with Mike Kempinski
By: Diane
Reviewed on: 09 Mar 2017
Working with Mike was great... looking forward to working with him in future as we have 2 more Crystal Cruises coming up and thinking about another... Mike is very efficient, thoughtful, and has a great sense of humor.
Recommended
Adviser review working with is
By: Marge
Reviewed on: 27 Mar 2017
Working with Mike is great. Goes the extra mile
Recommended
personal knowledge
By: South Beach
Reviewed on: 15 Apr 2017
Michael has personal knowledge of most of his recommendations. We have worked with him for over ten years. It is always a pleasure.
Recommended
Trans Atlantic on Riviera
By: Oldcruiser
Reviewed on: 15 Apr 2017
Very easy. Kept us informed along the way.
Recommended
great travel advisor
By: a friend
Reviewed on: 23 Apr 2017
He responds immediately and follows through on every detail...Very happy time out of here be working with him
Recommended
Caribbean Cruise
By: Fran
Reviewed on: 25 Apr 2017
Always responsive and great customer service
Recommended
Great trip
By: Milt & Marion
Reviewed on: 08 May 2017
We have used Mike for many years. We always book our cruises with him. He helped us recover funds when Swan Hellenic's Minerva went bankrupt and we had four trips plus associated expenses planned and paid for. He recommended the Danube river cruise on Crystal's Mozart. Working with him is wonderful. His knowledge and experience is exceptional.
Recommended
Wonderfull Experience
By: Stelair
Reviewed on: 14 May 2017
The Very Best!!! Professional, knowledgeable, efficient. Can't say enough of this positive experience. Highly recommend from several past bookings.
Recommended
cruise
By: flo
Reviewed on: 23 May 2017
really great great
Recommended
Ruby Princess Alaska Cruise May 2017
By: JimBoBaby
Reviewed on: 21 May 2017
Michael was very responsive to any questions we had. His periodic mail brouchures and information flow was excellent.
Recommended
We always recommend Mike!
By: Pat Rose
Reviewed on: 28 May 2017
Mike always looks out for us and responds quickly when we have a question. He knows us and what we like and makes great recommendations for flights and land accommodations. Whenever he is not available the staff has our details right at hand and can handle anything we need while he is away.
Recommended
Great hotels n Japan
By: Abijailk
Reviewed on: 31 May 2017
Mike is terrific. As always he found great hotels at good prices for me.
Recommended
BEST IN THE BUSINESS
By: LARRY
Reviewed on: 04 Jun 2017
I HAVE WORKED WITH MIKE FOR MANY YEARS. HE HAS BEEN TOP NOTCH IN ALL ASPECTS OF THE TRAVEL BUSINESS, HE ALWAYS ANTICIPATES ALL OF MY NEEDS AND DIRECTS ME IN THE RIGHT DIRECTION. I WOULD RECOMMEND HIM TO ANYONE WHO WANTS TO HAVE THE BEST EXPERIENCE AND VACATION.
Recommended
Mel and Bob recommend Mike at NorthStar
By: Mel and Bob
Reviewed on: 12 Jun 2017
Working with Mike and his staff is always professional. We feel valued. We get good advice. He goes to bat for us when there is an issue with a cruise company.
Recommended
Japan crossing
By: Taft grad
Reviewed on: 08 Jun 2017
easy to work with, always available if I have a question, gets right back to you with answers, have recommended him to several friends and relatives and fellow travelers.
Recommended
Michael K review
By: Gene
Reviewed on: 19 Jun 2017
We have used Michael and his team several times. He has been responsive and quite helpful to us
Recommended
great Travel agent
By: m&m
Reviewed on: 16 Aug 2017
We have been using Mike for years and he's the best. Always helpful and tuned in to our needs and wants.
Recommended
Positive Review Again
By: Mel n Bob
Reviewed on: 19 Aug 2017
Mike and the staff are always delightful to work with.
Recommended
Easy and careful
By: Susancv
Reviewed on: 27 Aug 2017
Mike took care of everything and on the areas we chose to handle he gave wonderful Advice! I would recommend him highly!
Recommended
Always super!
By: azj
Reviewed on: 28 Aug 2017
Mike is available at all times and gets back to you immediately. I especially appreciate this service. He answers all questions, advocates for you when necessary, and follows theough with any concerns.
Recommended
Absolutely the best!
By: Nburd
Reviewed on: 31 Aug 2017
Mike is simply the best! He attends to every detail, from the moment we leave our home til we return. He works within whatever budget we give him, he researches and makes recommendations within the parameters we set. We have worked with Mike for several years, and he has never dropped a single detail. He has access to the best hotels and cruise lines, and he seems to always provide extra amenities as well. We could not be more satisfied!
Recommended
Mike
By: claire
Reviewed on: 07 Sep 2017
I have enjoyed working with Mike many years.
Recommended
Crystal Mozart
By: Linda
Reviewed on: 09 Sep 2017
Michael is attentive , great on details and always immediately responsive to my requests. It is a pleasure working with him and I would never use anyone else.
Recommended
BEST Travel Advisor in the Business!!!
By: Charmerdale
Reviewed on: 02 Oct 2017
Mike has been my travel advisor for many years and he always exceeds my expectations. He did a bang-up job arranging a group cruise to Alaska for my 1957 High School graduating class in May and most recently a Princess Cruise to Hokkaido from Tokyo. We are currently looking forward to the 2018 Princess World Cruise that Mike has arranged for us. I can recommend Mike Kempinski without reservation to anyone looking for a first-class travel advisor!
Recommended
Mike Kempinski thanked
By: Mel and Bob
Reviewed on: 13 Oct 2017
Michael is a delightful, knowledgeable agent who has always guided us well. We are thankful.
Recommended
booking a cruise
By: lifter
Reviewed on: 23 Oct 2017
He listened to our requirements for a cruise where as other agents in the past did not.
Recommended
Cruise
By: Jilly
Reviewed on: 23 Oct 2017
He showed his expertise by arranging a fabulous trip for 4 of us.
Recommended
Our Escape from Dodge 2017 (Princess) Cruises
By: FNB
Reviewed on: 12 Nov 2017
From the first telephone inquiry about booking our cruise (Mike came highly recommended to us) he help guide us through the process. He was always available by telephone or email (my preference) for managing through problems - such as updating our booking with the Princess Cruises because you have a middle initial on the booking but not on your passport; confirming information required; reminding you that your trip is insured even though the cruise line keeps telling you its not; providing logistics information such as where to park and returning telephone messages through email 7 days a week. A pleasure to work with, highly recommended. We'll be back. Thank you!
Recommended
Northstar Stays Tops
By: Lynn J
Reviewed on: 04 Nov 2017
We've counted on the N team since about 2006. Mike, Toni, Ginna, and Lyn are always available with answers and ideas. Now assisting with a complex medical claim!
Recommended
Excellent tour
By: Traveler
Reviewed on: 07 Nov 2017
He returns calls promptly and if he doesn't have the answer he finds out and calls back. Very easy to work with. Have recommended him often.
Not Recommended
Lack of communication
By: Cici
Reviewed on: 18 Nov 2017
Working with Mike has been frustrating. He doesn't offer advice once he's taken your booking. If there's news about your ship or cruise line, I don't get word. We were on a cruise that just came out of dry dock. We were the only people who knew nothing about it. We missed out on an extra week at a huge discount, that was offered to others on our last cruise. I will be booking with someone else next time.
Recommended
cruise on Oceania
By: M&M
Reviewed on: 20 Nov 2017
As always, Mike and his staff did an excellent job. It is a pleasure to work with Northstar. They are patient, Informative, and aware of our needs. We have several future trips booked with them.
Recommended
I am a traveler
By: ronjon
Reviewed on: 29 Nov 2017
I have worked with many,many agencies and no one does it better. Michael and his team gets it done and works tirelessly until all questions are answered. I have complete confidence in every thing he says does. Thank you for all the great trips. ronjon
Recommended
cruise
By: taveler
Reviewed on: 22 Dec 2017
Excellent, no hassle
Recommended
Hawaii
By: MTZ Linda
Reviewed on: 16 Dec 2017
Mike is always great. I tell him what I would like to do and he get's it done.
Recommended
TRIP
By: gina
Reviewed on: 26 Dec 2017
I HAVE WORKED WITH HIM BEFORE AND HE IS VERY ACOMODATING
Working with Michael Kempinski, you will have access to:
- An experienced travel guide whom you can rely on before, during, and after the trip
- Exclusive luxury resorts and properties
- Once in a lifetime experiences
Explore with the Best
Virtuoso Advisors are constantly pushing the boundaries in unique travel experiences.
Alliance programs are unique tailored experiences exclusive to travelers working with Virtuoso Travel Advisors.
learn more
Australia
Chile
Argentina
China
Egypt
French Polynesia
Greece
Hungary
Israel
Italy
Jordan
Kenya
Peru
Tanzania
Turkey