Jan Hammond
CTC, DS, MCC
Hollywood, FL United States
Travel Specialties
Interests
Food & Wine
Safari
Hotels
Ocean Cruising
River Cruising
Destinations
Canada
France
French Polynesia
Italy
Switzerland
Selling Travel Since
1970
My Background
I've been working in the travel industry since the 1970s It all started because of a summer job at a bank that had a travel department. They wanted someone to train to expand a role. That someone became me. I loved it and never looked back.
I love creating travel experiences all over the world. I am a certified specialist for Italy,France Switzerland and Tahiti, and work regularly with the rest of Europe. With advisers in the office specializing in Africa and Asia, we cover the world. I am a Virtuoso Voyager Club Host on many cruises all over the world. Another favorite is California wine country , as well as France and Italy - tasting and learning about the destinations.
It is always a pleasure to create a memorable experience for clients. It is important to learn about you and all of your travel dreams. I love traveling and creating those unforgettable memories.
Places I Have Traveled
Reviews and Recommendations for Jan Hammond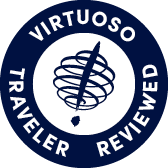 Virtuoso Verified Traveler
All reviews are from confirmed guests sharing exclusive insights
Sort reviews by
Recommended
Highly recommend
By: Dody
Reviewed on: 30 May 2013
Our trip on Regent was exceptional Jan had all the planning done before our trip and all we had to do was follow her explicit directions which were sent to us by e mail and also post she is efficient and no detail is omitted we were very pleased with our trip
Recommended
By: Dania66
Reviewed on: 10 Jun 2013
Ms.Hammond is a joy to deal with. She is very professional and knows her stuff. I would highly reccommend her.
Recommended
By: Not provided
Reviewed on: 29 Jun 2013
Jan Hammond has planned many trips for my husband and me. The most recent was a Baltic Cruise with London first and Paris to end. Every detail was well thought out and impeccably scheduled. Jan is extremely knowedgable and makes excellent recommendations. We would not travel without employing her expertise. CES1947
Recommended
Excellent experience highly recommend it
By: Luis44
Reviewed on: 29 Jun 2013
We did a 2 week Italiy trip visiting Venice, Tuscany, the Amalfi coast and Rome. All of the hotels were amazing, the transfers were handled very promptly and efficiently. Our rental car was great and all the tours were fantastic. Best experience of our lives, a big Thank You to Jan Hammond from Post Haste Travel for doing such a magnificent job and making this trip an adventure of a lifetime. We will be definetly calling her again for all our travel needs.
Recommended
HIGHLY RECOMMEND
By: Not provided
Reviewed on: 08 Jul 2013
JAN WAS VERY HELPFUL AND ACCOMMODATING. FROM THE BEGINNING TO FOLLOWING UP AFTER WE RETURNED. ALL OUR REQUEST TO MAKING OUR TRIP WHAT WE WANTED WAS DONE.
Recommended
By: sid
Reviewed on: 13 Jul 2013
It could not have been better. Everything was easy because of Jan's preparation and attention to detail early in the process. Great taste and good advice. We could not have asked for more.
Recommended
Highly recommended
By: Dody
Reviewed on: 20 Jul 2013
Jan has always been through and thoughtful of our desires when booking trips with her she is extremely interested in making our trips exceptional and she succeeds always we are so pleased to have her as our agent
Recommended
Strongly recommended
By: KoolMike4
Reviewed on: 12 Apr 2013
Excellent support and attention to details. Very timely communication and key information provided for travels and excursions. Has alsways proposed additional specials, with relevant relatiosnship and closely connected to the cultural preferences of the customer...
Recommended
highly recommend
By: chance
Reviewed on: 30 Jan 2013
We recommend Jan Hammond to all our frinds and associates she is always available to answer questions and solve any problems we may have
Recommended
Jan Hammond is superb
By: Cris23
Reviewed on: 12 Apr 2013
I have not only used Jan as a travel agent for many years, but have recommended her to many of my traveler friends. I love her, they love her. She will quickly find the best rates, make the best travel arrangements and recommend wonderful travel itineraries. I will absolutely keep using her services, and I know my friends that have used her as well will do the same.
Recommended
Highly recommended
By: Janrc
Reviewed on: 12 May 2013
Our virtuoso advisor is the best. She is always able to find us competitive prices and good suggestions. Her followup is excellent. We have used her for many years and will continue to do so.
Recommended
By: Not provided
Reviewed on: 18 Aug 2013
Jan booked a cruise to Alaska for me with my father. She did an excellent job arranging a wheelchair so we could get through the airport easily and on and off the ship easily. The Princess cruise line was wonderful to passengers with disabilities. The excursions were great and we enjoyed the food and ship activities. I will use Jan again. KM77
Recommended
Thanks for the memories
By: sister
Reviewed on: 25 Sep 2013
Thank you Jan for all of the help you gave us in planning our 'sisters' trip to Croatia and Italy. The car rental arrangement, train tickets and transfers were a godsend. The hotels you booked for us were fabulous and offered us upgrades upon arrival. We are most grateful for your expertise! Thank you.
Recommended
Very Highly Recommended
By: Carol2
Reviewed on: 29 Sep 2013
We have found Jan to be above compare as a travel agent. She helps us from the time we decide on a destination to bringing us home. Her knowledge is invaluable. She introduced us to AMA Waterways cruises and we will be depending on her to plan a future trip with AMA.
Recommended
Highly recommended!!
By: Jim
Reviewed on: 14 Oct 2013
As she always does for us, Jan did everything possible to make our trip enjoyable. And, everything she arranged worked out perfectly. As always - an A+ for Jan!
Recommended
HIghly recommended
By: packrat
Reviewed on: 05 Nov 2013
Jan helped us tremendously in putting together a trip to London/Paris in October. She worked with us from June, answering our questions and giving us choices of day tours to take. She is very knowledgeable about hotels and sights to see and how to get there. It was a pleasure working with her. She helped us 2 yrs ago with a Virtuoso trip to Italy. We will definitely ask for her assistance again on our next trip.
Recommended
Highly recommended
By: Michel
Reviewed on: 07 Nov 2013
Great and timely support again received from Jan in 2013. She has provided very valuable guidance and detailed information that fits our trip needs and is always in line with what she has learned about our persons and life styles and preferences.... great job !
Recommended
Thanks Jan !
By: HML83
Reviewed on: 07 Nov 2013
Jan set up a trip through Europe for my husband and I. She had all the planes, trains, and automobiles all lined up. Not only did we get to the right place at the right time, the hotels and restaurants were fabulous. And get this for personalized service - Jan had us up the Eiffel Tower the night of our anniversary. We danced and looked out over the lights of Paris.
Recommended
Highly recommended
By: Peggy
Reviewed on: 16 Dec 2013
My sisters and I enjoyed a fantastic trip to Croatia and Italy this fall, thanks to Jan. Jan was masterful at getting our train reservations and tickets, car rental, hotel accommodations and perks. We got upgrades at many places thanks to her connections and were always welcomed into marvelous lodgings which she secured for us. I recommend Jan for your next trip!
Recommended
First Class Service
By: JRC
Reviewed on: 07 Nov 2013
Jan Hammond is a first class agent. On top of the details and very organized. Good recommendations for travel and great service. She is patient and personable and very responsive. Would recommend her to anyone. It is a pleasure to work with her. JRC
Recommended
Highly Recommended
By: Suzy
Reviewed on: 22 Nov 2013
Jan did a fabulous job for us. I did send a review a few months ago but never heard if she received it. We thoroughly enjoyed our trip and she was very easy to work with!!!
Recommended
Proffesionalism at it's BEST
By: Lee721
Reviewed on: 07 Nov 2013
An excellent experience, every detail taken care of. Jan is the BEST of the very BEST. I will trust her recommendations and will ask her for guidance ALWAYS !!!! She is one of the professional that I will go to for ALL my travel needs. Thank you for a wonderful vacation EVERY SINGLE TIME !!!!
Recommended
Jan Hammond is the Best of the Best !!!!!
By: Chi Boy
Reviewed on: 20 Nov 2013
We have had the great pleasure of having Jan Hammond as our travel agent for a number of years, using her services at least once or more yearly. Jan is extremely efficient, trustworthy, and charming. Unlike many others in the service industries, Jan actually calls back when she says she will do so. Jan always executes, and always with grace and verve. She actually cares! We have never met, yet she is so good, I have told her "Jan, I love you." And I am a critical old curmudgeon. Bravissimo!
Recommended
Highly Recommended
By: Monique & Joe
Reviewed on: 20 Nov 2013
Virtuoso experiences are in a class of their own. Whenever we're looking for that "WOW" factor, we reach out to Jan. She's turned numerous vacations into Luxury Trips of a Lifetime! We are firm believers in the Virtuoso Difference.
Recommended
HIghly recommended
By: lynne
Reviewed on: 20 Nov 2013
I was so pleased with the way Jan helped me schedule a trip to Italy with a Tauck tour back in 2011, that I asked her to help me plan a trip to London and Paris in October 2013. We started working on the trip back in June. She is very knowledgeable about things to see and do. Also, she made reservations for us in two wonderful hotels. I would definitely ask Jan to help me schedule my next trip in 2014.
Recommended
Highly Recommended
By: Bo
Reviewed on: 26 Nov 2013
Our cruise to the Western Caribbean was very enjoyable and the itinerary of the trip was planned perfectly for our enjoyment. The tours that she recommended to us was ideal for our interests. We highly recommend Jan Hammond to anyone who is planning a trip or cruise. She was great.
Recommended
highly reccommended
By: Sally
Reviewed on: 03 Dec 2013
Jan makes things very easy for the client. She listens and makes sure she understands the request and works quickly and efficiently to make it happen. She is pleasant to work with and a charming person. It is a joy to have her on our "team".
Recommended
Highly would reccomend
By: Marie
Reviewed on: 28 Jan 2014
Very accomendating. Jan went out of her way to make sure the trips i bought for my daughters would suit their interest and needs. She communicate with me to get my approval on every decision that was made!
Recommended
Very highly recommended
By: Jim
Reviewed on: 02 Apr 2014
Jan consistently performs at the very top of her profession.  She is a one in a million!!!
Recommended
Highly Recommended...and I do!
By: A VERY HAPPY CLIENT
Reviewed on: 08 Apr 2014
Because of the many trips I make a year, I don't want to think of all the little details in my travels.  That's why I trust Jan with all my travel needs.  Nothing goes undone without her personal touches.  I don't have to waste time on all the things you don't think of till you get to a foreign land!  It's just done!  Thanks Jan! I love sending all my friends and family to you because I always get a BIG THANK YOU!
Recommended
trip to paris & italy
By: umchica777
Reviewed on: 04 Jun 2014
jan was an exzellent help planning our first trip to europe. she helped us book a tour of italy with gate1 and when they told her they didn't have room for both me and my husband she persisted and was able to get them to add us onto the tour. for the paris part of our trip jan picked a great boutique hotel that was centrally located and included breakfast in the price. she also helped suggest tours or the top spots we wanted to see while in paris and booked tours that I had also found on my own. she was always accessible via telephone and email and responded promptly. i would definitely use her again in the future and recommended her to my parents who traveled to italy a few weeks after we did.
Recommended
HIGHLY HIGHLY RECOMMEND & DO!!!
By: DB&FAM
Reviewed on: 26 Jun 2014
How easy it was to plan our family trip to Disney this year by leaving it in Jan's hands.  One call and the next thing you knew, we had the most fabulous accommodations on Disney property, tickets to all the Parks, reservations for specific restaurants and the new Fast Pass bracelets that Disney now provides for all their guests, which were great and easy to register on line. Can't wait to contact Jan for our next trip...in the works!  Already sent some of my friends and co-workers to her and they are all extremely HAPPY with their vacation plans.  THANKS JAN...YOU'RE THE BEST!!!
Recommended
Highly recommended
By: Dr Ruth
Reviewed on: 26 Jun 2014
Jan did a fabulous job planning our dream vacation.  The hotel in Rome was very nice, with accommodating staff. Great location, in a quiet area but easily accessible.  All transfers worked out perfectly.  And the ship was beautiful! Very nice itinerary.Thanks, Jan
Recommended
Best customer service EVER...
By: sammyM.L.
Reviewed on: 15 Aug 2014
Jan has planned both business and vacation travel for me and my family for the last three years. And Jan always gets it right. She asks thoughtful questions in order to ascertain exactly what we want and need for each trip. She then presents us with several options, along with all the pertinent information regarding the connections, hotels, attractions, etc. We appreciate Jan's patience and professionalism enormously. She has a wonderfully cheerful attitude, and vast and valuable experience as both an agent and a world-traveller. Jan Hammond provides us with excellent customer service every time - we can't imagine working with anyone else!
Recommended
The best travel agent ever !!!!!!!!!!
By: MC2
Reviewed on: 05 Aug 2014
This was by far the smoothest trip we have ever taken. Jan handled everything with knowledge and expertise. All of our transfers, excursions and hotels were incredible. Everyone was on time, courteous and professional. We can't thank Jan enough for having planned every detail for us right down to making sure we knew how much to tip everyone. We did not stop ranting and raving to everyone on the cruise ship about how amazing our travel agent is. Thank you, thank you, thank you for such a great experience. Can't wait for the next one.
Recommended
FABULOUS!! AMAZING!!!
By: Allison
Reviewed on: 22 Aug 2014
Jan planned a once in a lifetime trip to Italy for us! She made the entire process effortless and fun. From her top notch recommendations to her exquisite attention to detail, she truly has it all figured out! I will definitely recommend her and her services to all of my family and friends!
Recommended
Absolutely fantastic travel agent!
By: Lyndee
Reviewed on: 25 Aug 2014
Jan planned our trip through Italy and she did an AMAZING job! Everything ran smoothly, our hotels were great, the food she suggested was wonderful, and we never had to worry about a thing! If I ever go on another trip like this again, you can be sure I'll be asking Jan to help me plan it. Until then, I'll be mentioning her name to anyone else looking to travel abroad.
Recommended
Knowledgeable,friendly,patient
By: Nancy
Reviewed on: 12 Sep 2014
Jan was great to work with from beginning to end! She helped us choose an Alaskan land and sea cruise that suited our interests and budget. It was great to know she was looking out for our best interest the whole time. We will call her for future trips!
Recommended
Always On the Details and Followup
By: JanC
Reviewed on: 14 Oct 2014
Jan Hammond is the best. She is always responsive, detail oriented and great at followup. Her trips always turn out great because she stays on top of all the aspects that are needed to make it a wonderful trip. We leave knowing that everything is handled and return having had a terrific time because we didn't worry about anything. Top notch travel agent who is greatly appreciated. JanC
Recommended
Super Travel Service
By: Carol 7
Reviewed on: 30 Oct 2014
The trip to California was a bit of a problem because of an illness. But Jan and her fabulous travel counselors helped us rearrange our schedule so we could get away. Jan has planned many wonderful trips for us and we look forward to her expert service in the future. We have become friends which is an extra Plus. Carol 7
Recommended
My Personal Travel Agent
By: Dorothy
Reviewed on: 13 Nov 2014
I have been using Jan for the past 5 years and she does an excellent job in planning our cruises and excursions. I wouldn't use anyone else. She is the BEST!
Recommended
Best Travel Agent in town!
By: LulyLu
Reviewed on: 28 Dec 2014
Jan has done it again! This is my third trip planned by Jan and every trip has been absolutely flawless. She takes the time to get to know us and our hobbies to plan a trip perfectly customized to our lifestyle. We had an incredible honeymoon in Thailand and we couldn't be more pleased. She is easy to reach and willing to accomodate on a moments notice. i recommend Jan for all your travel needs!
Recommended
Greatest advice from our Travel Advisor!
By: Traveling for FUN!
Reviewed on: 04 Feb 2015
Jan recommended our three day sailing out of Miami on the Norwegian Sky. GREAT ship and a wonderful staff on board. NCL has a beautiful island-Great Stirrup Cay and our day in the Bahamas was a BLAST...spent time at Atlantis enjoying their water facilities. Jan picked a great trip for us to get away for just a quick weekend, which was perfect to refresh and relax and unwind. Now she's working on a LOOOOOOOONGER cruise for us since we have "cruise fever." THANKS JAN!
Recommended
Always excellent service
By: Dorothy
Reviewed on: 26 Mar 2015
Since we have been using Jan as our travel agent we can always relie on "smooth sailing". She is the best
Recommended
Great guidance
By: Dania68
Reviewed on: 15 Apr 2015
Our trip was great. The cruise company was a great suggestion and now we will always do Princess. The ship was beautiful, the service was great and also the shows and amenities. The tours on the other hand I found that they were overpriced and wildly exaggerated. For example on our tour on Cays Key the description said a luncheon consisting of local flavors with a show of Junkanoo. I expected something a little bit better. I was disappointed with the dancing since it consisted with about 6 people barely dressed in costumes and the "show" lasting about 7 minutes. Had I known the type of tours we would have chosen go to the different beaches instead of getting to know the islands. Except Aruba and St. Thomas the tours are not worth it. Of course you had nothing to do with it. We really enjoyed what Princess had to offer and was very surprised with the T.V. choices in cabin. I caught up on many recent movies after dancing the night away on board.
Recommended
Excellent service
By: AB
Reviewed on: 26 Apr 2015
Jan booked our recent trip to Italy we had a great time!
Recommended
First class Lady!
By: Mimi
Reviewed on: 23 Jun 2015
Jan is the consummate professional luxury vacation coordinator, hands down number one! The fact that she has traveled so extensively for many years and is very attentive to her clients preferences and style of travel. She never sounds tired of questions or stops offering to make inquirey's about very particular details that we always have! We have never been disappointed in even the slightest way and we have been planning trips with her for over 30 years! There is no one as caring or pleasant as Jan at putting together "Dream trips" which can sometimes take many months of planning! I would never go to anyone else. She is awesome!!
Recommended
Always the best
By: Jan
Reviewed on: 19 Jun 2015
Always the best. Finds good deals. Pays attention to detail and provides great service:)
Recommended
Fantastic service with a friendly smile
By: Terry the traveler
Reviewed on: 22 Jun 2015
I can't say enough about the great planning service Jan coordinated. I had been looking at this Viking River cruise to 'Paris and the Heart of Normandy' for a while before I came to her with the idea. After a brief discussion, I left the rest up to her, and 'voila', in no time at all, the trip was all planned out, including the air travel, transfers, insurance....everything ! Nothing left for me to do but approve and pay for it, then anxiously await my date of departure. As promised, my travel confirmation package was delivered prior to my departure date, everything clearly outlined. The excursion was everything I expected and then some. Every detail was perfect aside from a few minor hiccups. But any 'imperfections' had nothing to do with Jan. I would certainly consider Jan my travel agent extraordinaire and call upon her for future travel plans and refer family & friends too. Thanks for another worry free travel experience..
Recommended
amazing expert
By: dina51
Reviewed on: 23 Sep 2015
Jan Hammond did an amazing job planning our trip. It was an unforgettable adventure for my family. We told her the experience we wanted and she made it happen. All the tickets for car transfers, airlines, ship and excursions were perfectly prepared for us and with no stress. I would highly recommend Ms. Hammond as your travel expert!
Recommended
Very responsive, fantastic trip!
By: Traveling pengy
Reviewed on: 21 Jul 2015
My husband and I had the most fabulous honeymoon planned by Jan! She was very responsive with emails (which is important to me) and was very kind when I changed the order of the cities we traveled several times. I loved the hotels she helped us select. Perhaps best of all, we absolutely loved our tour guide for our trip. This was our first time using a travel agent and I would highly recommend it.
Recommended
Service exceeded our expectations
By: Alan43
Reviewed on: 13 Sep 2015
We recently worked with Jan for our trip to st Lucia She is a pleasure to work with!
Recommended
Always wonderful, so friendly & professional.
By: Cris55
Reviewed on: 28 Sep 2015
Been using Jan as a travel agent for many years. Never disappointed. She's so helpful and always provides efficient service. I have recommended her to many of my friends and they also tell me they love her. Always a pleasure to know Jan is working my travel adventures.
Recommended
Detail oriented and Great followup
By: Jan C.
Reviewed on: 25 Oct 2015
Jan Hammond is one of the best travel agents I have ever used. She stays on top of things and most times is ahead of me on what I need. Her attention to detail and her follow up are excellent. That is what makes a successful trip. Definitely a five star agent.
Recommended
Excellent knowledgable service
By: Alan b
Reviewed on: 01 Feb 2016
We had a great trip to Argentina & chile everything's was planned perfectly We stayed in some very unique hotels, the food was excellent. The Patagonia areas were spectacular ! I highly recommend Jan and a trip to Argentina/chile
Recommended
Excelllent
By: realfil
Reviewed on: 18 Feb 2016
Jan, I cannot thank you enough for always being there for me. I have never had a problem with any of my trips. In fact I always feel special. You always check everything from the beginning to the end. You are the best and I always recommend you.
Recommended
Fantastic Sicily
By: Miriam
Reviewed on: 25 Apr 2016
Our recent trip to Sicily was fabulous. Great dinning, views, excursions, sightseeing, accommodations. Highly recommended.
Recommended
Excellent service
By: Crystalam7
Reviewed on: 17 Jun 2016
Our trip was amazing! Thank you Jan!
Recommended
Great planner to a great trip!
By: Bev
Reviewed on: 26 Aug 2016
it was a dream trip and Jan did a great job of helping us put it together!
Recommended
Aspen trip
By: Alan
Reviewed on: 05 Sep 2016
Excellent trip! 😀
Recommended
The Consumate Travel Consultant
By: Carol124
Reviewed on: 02 Oct 2016
As always, Jan goes above and beyond to make every trip we have taken a very special experience. Because of some air schedule changes, we asked Jan to re-arrange our schedule and she did gladly. She also helped with our excursions. Jan arranged a wonderful private tour of Quebec City and around the country side. Jan excels in finding the perfect way to see a city whether it is a private driver or local transport. Jan always responds to any and every question we might have promptly. It is comforting having a travel consultant as competent, accommodating and kind as Jan is. Post Haste is very generous with Virtuoso complementary perks which are greatly appreciated. We are looking forward to booking our 2017 trip with Jan. Carol
Recommended
Always The Best
By: JRC
Reviewed on: 07 Oct 2016
The cruise to Alaska was great. Jan is always efficient, detail oriented, and gets back to you right away. She always has great ideas and can figure out the best way to get you the best trip for the best cost . We appreciate her excellent service and thoughtful answers. JRC
Recommended
Great attention to detail.
By: Golden years
Reviewed on: 15 Nov 2016
Ms. Hammond always exceeds expectations. The tickets were the best available, the transfer to the ship was on time and the ship crew had prepared balloons and greetings on the door. We were given wine and cake for my birthday as well as the servers singing Happy Birthday to me. She always takes care of the most minimal details. On the way back the transfer took place flawless and the plane trip was on time. We had a very good time.
Recommended
title
By: elmo
Reviewed on: 02 Feb 2017
Excellent. She is responsive and attentive and knows her business.
Recommended
Jan Hammond
By: Allan
Reviewed on: 06 Feb 2017
Excellent service, very knowledgeable I have referred my friends to Jan
Recommended
Super
By: none
Reviewed on: 06 May 2017
She is super to work with-a lovely lady and terrific ambassador for her agency. She stayed on top of all my plans and kept me informed with any changes. I will never use another travel agent-she is the best!
Recommended
Perfection
By: Dorothy
Reviewed on: 02 Jun 2017
Working with Jan makes travel arrangements simple and easy without any stress.
Recommended
Jan is great
By: Cristina
Reviewed on: 10 Jun 2017
She's great! Always attentive and keep close track of deadlines. She said also very knowledgeable when I ask for suggestions. Love her!
Recommended
Fabulous ecperience
By: Mimi
Reviewed on: 11 Jun 2017
Great. She recommended top quality hotels, provided Virtouso credits and upgrades during our stays.
Recommended
A perfect, flawless Italy trip!
By: Dusty
Reviewed on: 10 Jul 2017
Jan made our trip the most perfectly planned and mindless vacation of my life. EVERYTHING was perfectly timed and all her suggestions on cities and tours were spot on. We simply followed the daily itinerary, which included all our private car information, rail tickets and hotel details. There is no way we could have seen so much and done so much without help from Jan. She legitimately takes a personal interest in your potential vacation- asking the right questions to try and formulate the perfect trip for each individual client.
Recommended
wonderful service, attentive and knowledgeable
By: Roger
Reviewed on: 12 Jul 2017
Jan is the greatest. We hadn't used a travel agent for some earlier trips, but after our experience with Jan, we won't go anywhere without her! The Virtuoso perks are also wonderful. We got upgrades, meal and spa credits and were treated like royalty at each one of the properties we visited.
Recommended
Expert guidance and care
By: Justy
Reviewed on: 22 Aug 2017
All aspects of our trip were planned with Jan's assistance. From the onset of working with Jan, she was diligent in assessing that required information and documents were submitted. Jan was diligent in providing our needs. She was responsive to requests and questions and, if needed, responded in a timely fashion. Her expertise and the assurance she provided made this trip planning a pleasurable experience.
Recommended
Canadian Rockies trip
By: Allan B
Reviewed on: 19 Sep 2017
We have been working with Jan for years Her knowledge and experience is exceptional It makes our trips seamless and enjoyable.
Recommended
Trip of our dreams
By: Travel addict
Reviewed on: 19 Sep 2017
This is the 3rd trip Jan has planned for us. We travel internationally at least once per year and completely rely on Jan's expertise to ensure our trips are always fabulous. Our most recent vacation to Bora Bora exceeded all of our expectations. We can't wait to start planning next year's trip!
Recommended
Jan is Great!
By: JRC
Reviewed on: 22 Oct 2017
Easy. She is detail oriented and does great follow up
Recommended
Golden leaves
By: Best Grandma
Reviewed on: 23 Nov 2017
Jan Hammond is the best Advisor that we ever had, she has a great knowledge of any thing related to travels and always gets us the best prices and the best choices. She is very fast in answering questions and always remembers us upon our returns. We would never rely on internet to book our trips because not having the back up from a great Travel Agency is very risky these days.
Recommended
Great experience with Jan
By: Kevin
Reviewed on: 09 Mar 2018
Jan was great at helping me pick out the best vacation option for my fiancé and I. I will definitely continue to work with Jan!!
Recommended
New York
By: Kevin
Reviewed on: 22 Mar 2018
Very easy to work with. She knows what my wife and I want out of a vacation.
Working with Jan Hammond, you will have access to:
- An experienced travel guide whom you can rely on before, during, and after the trip
- Exclusive luxury resorts and properties
- Once in a lifetime experiences
Explore with the Best
Virtuoso Advisors are constantly pushing the boundaries in unique travel experiences.
Alliance programs are unique tailored experiences exclusive to travelers working with Virtuoso Travel Advisors.
learn more
Canada
France
French Polynesia
Italy
Switzerland
Mexico