Linda Allen-Speer
MCC
Harrison, AR United States
Travel Specialties
Interests
Ocean Cruising
River Cruising
Selling Travel Since
1995
My Background
Linda has been advising families and cruisers since 1994 and loves creating experiences for her clients, whether aboard a luxury cruise liner or river cruise.
She is a Master Cruise Counselor and ranked as the top consultant for affordable large ship cruising by Conde Nast Traveler Magazine.
A great deal of Linda's business is in family reunion and multi-generational cruises. "When a family does a cruise rather than a land vacation, everyone has a vacation, including mom!" says Linda. Her expertise has helped thousands of families strengthen bonds and create family legacies.
"I truly enjoy matching my clients needs and want the perfect cruise for them. Every client has unique qualities that I take into consideration when planning their vacation." says Linda.
Places I Have Traveled
Reviews and Recommendations for Linda Allen-Speer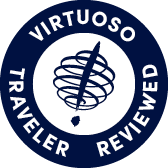 Virtuoso Verified Traveler
All reviews are from confirmed guests sharing exclusive insights
Sort reviews by
Recommended
Wonderful job and agent.
By: Ms stitch
Reviewed on: 20 Apr 2014
Linda has set up many cruises for my stitching groups. Always a fine job. 
Recommended
Very highly recommended
By: jojobda
Reviewed on: 29 Apr 2014
Don't know what I would do without Chanda.  She is just the best!
Recommended
Simply the best!
By: sandycape
Reviewed on: 25 Apr 2014
We now have had Linda Allen's assistance in planning 8 or 9 cruises and she consistently delivers more than expected.  I turned to Linda after finding her name in a Conde Nast travel magazine about six years ago. She consistently responds promptly to any inquiries, provides wonderful ideas to enhance our travel experience, and has earned our respect and trust with her candid and knowledgeable observations.  She knows cruise lines and cruise ships, and takes the time to know what we want - and what we don't want.  Are the bathtubs too high to get in and out easily?  Does the band play on the deck above the cabin we've eyed? Is there a better value, a better itinerary, a better time to visit the destinations we have in mind?  Linda effortlessly provides all information and does so in an easy-going manner that makes you wish she could be your neighbor.  We can't imagine planning a trip without Linda!
Recommended
Best of the best
By: FT
Reviewed on: 25 Apr 2014
anybody can book a trip;the best of the best help you plan the trip.....and the difference is what makes it special.
Recommended
Great Agent!
By: arted
Reviewed on: 26 May 2014
We have been acquainted with Linda for many of years.  During that time she has booked numerous cruises for us.  Linda is not only a very fine and competent agent, she is also a great person.  Although we have never met in person, we consider her not only an agent but a true friend.   Last Nov. she assisted my partner in booking both a surprise flight and cruise to Panama for our honeymoon.  She and her staff were especially helpful to him in making the last minuet arrangements within a very narrow time travel period.  He generally does not make our travel arrangements and I doubt if he could have pulled it together if it wasn't for Linda's help and assistance.   It was a wonderful cruise.  We were very pleased and surprise to find a dozen red roses in our state room from Linda and her staff.    We highly recommend Linda. 
Recommended
Highly Recommended
By: Beach Girl
Reviewed on: 14 May 2014
Linda, Toby, Natalie and Chanda did an amazing job planning our cruise as always!! 
Recommended
Highly recommend
By: KJ
Reviewed on: 10 May 2014
I was very happy with the cruise that was booked for us   The people that work at Linda's are very helpful and know what they are doing. I will use them for my next cruise too. They went above and beyond to help us. 
Recommended
The Best in Her field
By: Eduardo
Reviewed on: 11 May 2014
Every detail of our trip was handled perfectly by Cruises By Linda. Linda and her people are super knowlegeable and 100% efficient. We travel a lot and, for the most part, we make all our own plans. The only exception is cruising where we always use Linda because she and her people are so good that we can't match them. Cruises by Linda is tops. We recommend them to everyone.
Recommended
Always Great Service
By: Tom
Reviewed on: 15 May 2014
We've had great service and responsiveness from Linda and her team. Would recommended them highly to anyone planning a trip that requires the assistance of a travel agent.
Recommended
By: Not provided
Reviewed on: 05 Jun 2014
Highly recommended. Very helpful and knowledgable. Very pleasant and nice
Recommended
Great Alaska Cruise
By: Mel & Helen
Reviewed on: 24 Jun 2014
We have traveled to Europe numerous times but this was our 1st cruise.  We were celebrating an anniversary and we couldn't have picked a better trip.  Alaska is a beautiful place for a cruise because of the sea life  and the glaciers. The entire experience was wonderful.  We first went to Denali Nat. Park then took a 7-day cruise from Seward to Vancouver.  The Holland American ship was perfect from the service to the food.  Linda did a great job down to the last detail.
Recommended
Highly recommend
By: EBM
Reviewed on: 08 Jun 2014
Took my niece and nephew to San Francisco and Napa.  Accommodations were 5 star in both places.  The view from the 31st floor at the Grand Hyatt looked out onto Alcatraz and the Trans America building.  The kids reaction to our room was priceless. Thanks!
Recommended
Recommended plus
By: BuffaloJim
Reviewed on: 23 Jun 2014
The trip was very nice.  Only disappointment: the island of Mykonos, which did not impress us.  The train rides you scheduled through the Alps were very nice, though it was overcast and rainy for part of the Bernina but still beautiful.NCL did their usual fine job though their laundry spilled something on a shirt which they falsely claimed was already on it.  Returned soiled.  With stain remover and bleach we got it clean here.Almost couldn't take the train from Ventimglia to Nice because of French rail worker strikes.  Our scheduled train was cancelled; fortunately we were able to get last one of the day, which ran in fits and starts.Caution;  we got off train in Lucano sub Paradiso,where was our hotel.  But could not have reboarded train there next day for Milan.  The hotel staff referred us to the proper bus.Hotels fine bu Best Western Titian, Venice  moved us to another hotel.  we don't know why.  Thanks for extensive help.
Recommended
Highly recommended
By: Moxiemom
Reviewed on: 17 Jul 2014
We had a wonderful vacation.  The ship recommended couldn't have been better.  Our teen girls fell in love with the boat and staff.  We created lasting memories.
Recommended
I would highly recommend Linda, she is exellent
By: Not provided
Reviewed on: 24 Jul 2014
Recommended
Good Travel Agent
By: VATC5637
Reviewed on: 07 Jul 2014
We recently took our third cruise using Linda and her team to help us make all of the necessary arrangements. Her team flawlessly handled all of the details and occasionally made suggestions regarding details that we had not considered. They were efficient and processed all of the paperwork correctly. The were pleasant and easy to work with. Will definitely use them again.
Recommended
Herding Cats
By: MDDI
Reviewed on: 18 Jul 2014
Linda Allen is a genius at herding cats or even herding 16 family members from the age of 24 to 95 on a family reunion cruise without loosing her equilibrium.  We've booked through her before and will certainly will book with her again (if she'll have us)! She's able to understand the diverse needs of a multigenerational family cruise and come up with a solution to please everyone.
Recommended
Highly Recommend
By: RetireeBob 17412
Reviewed on: 21 Jul 2014
If you want a travel agent that is extremely knowledgeable about cruises go with Linda - she does an outstanding job.   We have used her on several occasions and she never disappoints.  A big thumbs up!!!!
Recommended
Koningsdam March 2017
By: Dimont
Reviewed on: 30 Mar 2017
Everyone - cannot remember who all helped us, Toby, Chandra - was helpful and good to work with.
Recommended
Great time had by all
By: Tricia
Reviewed on: 03 Apr 2017
Will never go on a cruise again without the help of Linda Allen and her amazing staff.
Recommended
Cherry Blossoms Everywhere
By: Saguaro City
Reviewed on: 30 Apr 2017
We have worked with Linda for a long time -almost ten years. She has become not only our travel agent , but our friend. We live in AZ, she is in Arkansas but you would never know it. Linda and her staff work seamlessly to provide the best service we could want.
Recommended
Very knowledgeable, great staff, lots of experience!
By: Amitvisual
Reviewed on: 26 Jul 2014
I've been benefiting from Linda's experience and great staff for our last few cruises, and wouldn't go on a cruise without the benefit of her expertise. She (and her crew) asks questions to understand what we're really looking for, knows our preferences, and finds us the right cabins every time, whether its a cheap spring break cruise for our college kid or a multi-generation one for the whole family. I'm an experienced traveller and book all our flights. hotels etc, but when it comes to cruises, there are lots of nuances. Unlike hotel rooms, you book a specific cabin, and you can't just go to the front desk and ask for a different one! Not only do her services not cost you anything, her connections with the cruise line get you benefits you wouldn't otherwise - we got upgraded from an inside cabin to a balcony when she intervened (after a small price drop within the cancelable period).
Recommended
Experience pays
By: Demanding but not Pushy
Reviewed on: 28 Jul 2014
What I value most from Linda is two things:  her vast travel knowledge and experience along with the strong team she's assembled.  Questions are answered with confidence and accuracy, the advice that is given is always worth taking, the service is practically 100% in terms of action and follow-up, and hidden beneath it all is this "southern charm" and pleasantness that helps keep me calling back trip after trip.  Linda and her team have received some really high ratings from travel insiders and our experience suggests they're well earned.  My first call for any trip is to Linda's office.  That's the best reference I can give.
Recommended
Knowlegeable
By: Molly
Reviewed on: 11 Aug 2014
Thanks for planning our family get together; your staff was very helpful and knowledgeable in regards to planning our cruise trip to Alaska. You were very prompt in answering my questions. We had a great time. Thanks again.
Recommended
Wine Cruising
By: Clairemu
Reviewed on: 18 Aug 2014
Fabulous Wine Cruise, food inconsistent but service terrific
Recommended
What a great trip!!!
By: Shaun
Reviewed on: 21 Aug 2014
Linda planned a cruise to Alaska for our group of 13. We had a wonderful time!!. Her advice on cabins was spot on. She made wonderful suggestions about excursions and meals. We could not be more pleased.
Recommended
Amazing first cruise on Crystal Symphony
By: rferin
Reviewed on: 10 Sep 2014
I was thrilled to see the elegant reception area as I entered the ship and felt pampered and welcomed from the start. The room was comfortable and well appointed, food was great and I met wonderful people. All the public areas were clean and inviting and the entertainment was good. The only thing that bothered me was the expense for long bus rides. I enjoyed the destinations and the countryside but felt that I spent too much time (at least of couple of times) on the bus. One of the best excursions was the voluntourism. The gardener was passionate and didn't let us work. We (only six guests) enjoyed the gardens. I'm looking forward to my next cruise.
Recommended
Best travel planners ever!
By: Suzette
Reviewed on: 08 Sep 2014
Linda and her knowledgable assistant Toby recently planned a trip for us in NYC. We said we want a month in NYC. We had the most amazing time, 1st class accommodations with a concierge level for morning coffee/ breakfast or late night desserts and champagne. We have so far done an Alaskan cruise through Linda and are looking forward to 2 river cruises back to back next fall in France. Although I am a retired international flight attendant I could not organize these trips. Lindas team is very thorough, pays attention to detail and follows through. We have recommended them to many friends.
Recommended
Excellent Service
By: Tom-Wis
Reviewed on: 25 Sep 2014
I always receive great service from Linda and her staff. She suggested a different stateroom than my original choice and it turned out to be a great location. She provided information on Alaska and where to get more. She and her staff provided monthly rate checks and other information. Just before I sailed, her staff received word of an available upgrade; however, since it was at the last minute I declined. I had a great time on my cruise. I look forward to working with Linda and her staff in the future.
Recommended
"The Trip That Was Meant To Be"
By: The Lady Across the Street
Reviewed on: 24 Sep 2014
If it hadn't been for Cruises by Linda, this trip could have turned out very differently. They identified our family's need to get our son to Washington, D.C. to reunite with the doctors who gave him a miracle, a new life just ten years ago. Linda convinced me that our son needed this trip, because he might not ever get this chance again. From booking our air tickets to booking a hotel within close proximity of the hospital and even finding a tour guide who could accommodate our son's wheelchair so he could see the sites of D.C. Cruises by Linda took care of every detail. The doctors were so happy to see our son. More importantly, they delivered to us information of new technology that could significantly improve the quality of our son's life. What a wonderful gift we received. The trip was more than perfect. It was "The Trip That Was Meant To Be!" Thank you Ladies for all you have done to ensure this dream might be his second miracle....
Recommended
Excellent service
By: L & C
Reviewed on: 20 Oct 2014
We are always very pleased with the efforts of Linda and her fine staff in the planning of our cruise vacations. She is always available and informed. We have confidence in her recommendations and appreciate her efforts on our behalf. We highly recommend Linda.
Recommended
Great service!
By: MaureenD
Reviewed on: 05 Nov 2014
Holland America cruise from Quebec City to Fort Lauderdale - October 2014. Thank you for helping us plan our cruise down the Atlantic Coast! The Eurodam is a beautiful ship and staff was wonderful. Our verandah cabin and its location was nice. We appreciate your assistance in helping select the cabin location.
Recommended
Always accurate, helpful, friendly!
By: Sandy
Reviewed on: 05 Nov 2014
Linda and her staff never fail to deliver the best - advice, service, and product. Although we've traveled several times on ocean cruises she and her staff arranged, a recent river cruse was the first she's booked for us in that category. She's a wealth of information, the staff carefully follow-up on any questions or requests we have, and responsiveness is always superb. We were do-it-ourselves travelers for many years, but Linda and her group have shown that a good travel advisor ensures a better experience all around. Thank you, Linda and staff!
Recommended
Helpful friendly service.
By: Linda & Ron H.
Reviewed on: 11 Nov 2014
Everything went according to planned and was impressed with the special touchs added to our trip by Linda and her agency. We were informed of the pros and cons of our trip so there no real big surprised. We appreciated the patience with all our questions in the beginning stages of our trip planning. We didn't find NCL to be our favorite cruise line thru no fault of Linda and her staff. We were spoiled having cruised other cruise lines on previous trips thru Linda's agency. We found NCL cabins and balconies on the Pride of America to be slightly smaller than those we had on another cruise line. In the main dining rooms and buffets we didn't see a real big variety on the menus along with a lack of seafood choices.
Recommended
Thanks for a great experience
By: Sally5
Reviewed on: 24 Nov 2014
Overall, excellent!!!! 3x3x3 - easy, slick trip. The "intra transit" staff gets you back on to the ship less than 40mins and takes care of each step. I asked for and paid for upgrade to a "suite" and well worth it. Learned a great deal, was able to make "Elite status" and was treated so well and got my card right away thanks to the "Captains Circle Manager". Only thing that I noticed about the Sauna and Steam is poor location and under the sitting bench in the Steam Room was mold!! This was not kept up well and no accomodations for towels, foot wear - very few people went and if someone went in, they did not stay. Excellent entertainment, never got bored and food was great. All and all, I'm already booking another cruise and the 3 day cruise was just enough to get you to want more. Thanks to Brownell Travel for the memories.
Not Recommended
adequate service
By: judy
Reviewed on: 01 Dec 2014
Connection from ship to airport arranged by Linda did not show up and it was prepaid. HAD to pay $90 for cab to Miami airport from Ft. Lauderdale. This did not make us happy.
Recommended
Excellent Service
By: Susie
Reviewed on: 12 Dec 2014
This was our 4th cruise with Linda Allen. She and her team have always been very professional and helpful in helping us plan our cruises. We have not been unhappy with any of our cruises.
Recommended
Wonderful and extremely helpful
By: Heidi
Reviewed on: 12 Dec 2014
We booked a cruise with Royal Caribbean and Linda Allen and her staff were wonderful at helping us book the perfect vacation for us. They were patient with all of our questions since this was to be our first cruise. Three months before departure, we had a family crisis come up and had to cancel our vacation. They were wonderful at helping us and it was stress free, which was great, because we did not need anymore stress. We had no hassle and got a quick and full refund. We are looking forward to booking our next, and still to be first cruise with Linda Allen! I wish I could say more about the experience we didn't have, but it's good to know that when something comes up, you still get excellent service and compassion! Instead of an irritated email for cancelling, we received well wishes and great help. Thank you!
Recommended
new great changes on STAR
By: sally
Reviewed on: 23 Feb 2015
Princess has a new Pier 27 send off fast, friendly, really a pleasant experience. Also, the daily "Platter" has less pages. easier to read and a better format. You see time changes, weather, ports at a glance. They did "BOGO" on new drinks and had more activities and and lots of offers for the 50Th Anniversary All and all, booked another trip and my travel agent put another smile on my face.
Recommended
The Very Best!
By: Drlarry
Reviewed on: 25 Feb 2015
Just completed my third trip through Linda and, as usual, it was perfect in every way. She and her people are always very meticulous with every detail and deliver excellent results. If you are looking for an agent who will provide superior service and reliability, look no further.
Recommended
Top Notch First Class Cruise
By: Mike and Pat
Reviewed on: 18 Mar 2015
The Riviera is a beautiful ship and the service is first class in every aspect. The employees were so friendly and very helpful. We wouldn't have chosen this line if not recommended by Linda, and we were very pleased with her recommendations and suggestions on how to get the maximum enjoyment out of our trip. Linda and her staff routinely go above and beyond to make a trip worth waiting for.
Recommended
Wonderful agent and staff
By: rebburr
Reviewed on: 11 Apr 2015
Linda and her staff were very helpful. As new to cruising I had lots of questions. They were answered quickly and thoroughly. We booked the cruise for our children about a month before sailing. They were able to get everything handled efficiently. I have been recommending Linda to many of my friends and acquaintances. I will be planning and booking our next big vacation to Ireland with her soon. I know she will work wonders for me.
Recommended
My go to for cruise advice.
By: Trevor
Reviewed on: 04 Apr 2015
Linda has always been able to get me the cruise and the specific cabin, (one of only 2 onboard I believe), that I wanted. I especially appreciate the table for just my family of 4 for dinner that she got for us on our last cruise. Would never book a cruise without a travel agent, and Linda's been just great.
Recommended
Recent Celebrity Silhouette cruise
By: Chris
Reviewed on: 11 Apr 2015
Celebrity did a great job as always. My only "complaint" this trip was the evening dining room service was slower than normal.
Recommended
Excellent Service
By: Randy & Nancy
Reviewed on: 30 Jun 2015
Excellent service & suggestions. Linda made some excellent suggestions as to the direction of our AK Cruisetour. Very happy with the tour we selected and the way we went. We really appreciated the time she & her staff put into the details and keeping us informed. Have booked with Linda in the past & will in the future.
Recommended
Helpful and friendly service
By: Barb
Reviewed on: 19 Jun 2015
Great Alaskan cruise. Spectacular scenery, interesting excursions, great stateroom with veranda which was used many times just taking in the beautiful scenery. Your office was always helpful answering my questions about cruise itself and pre-cruise stay in Vancouver and Victoria. Wonderful trip!
Recommended
Alaska tour was great!
By: Tigerfencer
Reviewed on: 25 Sep 2015
A group of us went to Alaska for two weeks. One week was a land tour and the next week was a cruise. Linda and her team handled all of the details starting from when to go to Alaska to calling when we got home. Her team coordinated with each couple in our party and no question was left unanswered. I will use Linda Allen and her group again. All of the advice from an expert was appreciated!! We had a wonderful trip for a lifetime of memories.
Recommended
Delivered everything we wanted
By: KK
Reviewed on: 19 Jun 2015
Our group decided on the things we most wanted to see and do on our trip to Alaska. Linda and Toby were easy and efficient to deal with and delivered what we wanted plus more. (Poor Toby had to hold my husband's hand on more than one occasion) The escorted land tour was excellent. Randy Shinn was an excellent guide and saved us so much worry. He was quick to jump in if anyone had a problem and didn't rest until everyone was happy. We felt petted and pampered! The excursions on the land tour were excellent. The cruise ran into a little rough weather on the first 2 days but the Captain took pains to avoid as much tossing as he could. The staff was friendly and helpful and the ship was clean and sparkling. All the excursions booked through Princess were of a high standard.
Recommended
Fantastic service, deep expertise!
By: Amit
Reviewed on: 04 Jul 2015
We are repeat customers, and have dealt with Linda and all of her staff. They are all very personable, friendly, and know what they're doing. We've been gradually expanding our use of their services to include hotels and airline tickets. But they're second to none when it comes to cruises - they have deep knowledge of the cruise business and are very willing to respond any specific requests we come up with. We've already recommended them to our friends and family, and would unhesitatingly recommend them to anyone who's considering a cruise vacation.
Recommended
Very successful first river cruise
By: Cruisin22
Reviewed on: 24 Jul 2015
First river cruise. Everything went exactly according to plan, there were no surprises. Avalon cruising was great, food and wine was spectacular, excursions were enjoyable. Linda answered all of our questions along the way and we felt very comfortable that we knew what to expect, which as it turned out, we did.
Recommended
Highly Recommend!!
By: Catfish
Reviewed on: 31 Jul 2015
Our experience with Brownell Travel was wonderful. Toby especially went above and beyond to make this a very special trip. I cannot express enough appreciation for all that she did for us!! The rest of the staff from the airline tickets to trip insurance were absolutely great to work with also. I have and will continue to highly recommend Linda Allen and Brownell Travel!
Recommended
Consistent high performance
By: Visual
Reviewed on: 09 Aug 2015
We have been using Linda's crew for all our cruise planning for several years now, and when we decided on taking my mother-in-law on her first cruise, we of course went to Linda again. We got her trademark service and had her folks handle almost everything this time - hotels in multiple cities, airline tickets, the whole shebang. As a frequent business traveler I'm used to handling most of my own reservations, but there is no substitute for expertise, especially when it comes to a complicated trip across multiple countries. Linda, Toby, and the rest of the crew took great care of us, and we pulled off a fantastic graduation trip for both my daughters!
Recommended
Perfect Trip
By: JamesA
Reviewed on: 04 Sep 2015
The itinerary and all services were excellent.
Recommended
Helpful and friendly service
By: Jan1577
Reviewed on: 01 Oct 2015
This is our 4th cruise with Linda Allen. Linda and Toby Snyder, and the all staff of Cruises by Linda have always been great to work with. They give us lots of information about all the ports and suggestions about making the best of our travel experience. They are professional and always available to help.
Recommended
You all did it again!!!
By: Bill & Wanda
Reviewed on: 22 Sep 2015
Well, you have done it again!! We had another GREAT cruise thanks to you & your expert staff; especially TOBY. She is an amazing lady! Everything about our vacation was effortless. This is nothing unusual for a trip planned by you and your staff. Every Cruise planned has been so "smooth" that all we had to do was show up! The hotel Toby recommended in San Juan was wonderful right down to the friendly staff that seemed to go out of their way to anticipate our every need. Thanks again for helping us make some memories of a lifetime
Recommended
Great service
By: Babette
Reviewed on: 20 Sep 2015
Linda was very accommodating and always got back to us. As far as the cruise ship, the Oosterdam was great. The only complaint I have was that our cabin (we had a verandah, 5th level) was extremely noisy. There was a lot of door slamming (verandah and cabin) and also a lot of late night noise (talking) in the hallway. One evening the cabin next door had a party (really?). Why aren't these people somewhere else on the cruise ship having their party? I'm not sure what anyone could have done about this. We ate dinner every evening with different guests and most of them stated there cabins were quiet. I'm not sure if our cabin was located in a section that was with a particular tour group. Because of the noisy cabin, I'm not sure I would cruise again, if this was extremely abnormal or what. If this is abnormal, is it possible to request another cabin?
Recommended
Knowledgable and thorough
By: suzette@mac.com
Reviewed on: 10 Oct 2015
Linda and Toby have helped my husband and I plan numerous trips from a simple week in NYC to back to back river cruises in Europe. Their expertise is crucial to planning a smooth, stress free trip. All of the i's are dotted and the t's are crossed. Everything is considered from transfers, drivers, train trips, luggage restrictions etc. Couldn't do it without their help nor would we want to!
Recommended
Review of Alaskan Cruise
By: Linda
Reviewed on: 26 Sep 2015
Had a grand time with the exception of the rain. The stateroom was great but was a little tired looking. Service and food great. Junneau was not that attractive of a town although people that went on some of the tours had a great time. Skagway was a cute town-loved the boardwalk throughout the town. Ketchikan at the port was not all that attractive, but a great restaurant for crab right off the ship Bar Harbor. Tthe actual shopping area was a distance away so a cab or shuttle would be necessary. I would recommend the ship and the itinerary. Thanks for the flowers and all that you did to prepare us for the trip.
Recommended
The Ryans
By: JJR
Reviewed on: 29 Nov 2015
Our trip was fantastic from begining to end. Hotel, flights,transfers, the criuse all moved along without a hitch. Our weather was unusually perfect for 18 days and we're still trying to figure out how Linda and her crew managed that. We recomend and will be back for more soon.
Recommended
Efficient, friendly and always spot on!
By: cape sandy
Reviewed on: 20 Oct 2015
From the first contact about this trip, Linda and her associates managed everything with efficiency and effectiveness, always accompanied by their friendly and helpful manner. Linda knows cruise lines and ships. She always recommends the cabins that are just right for us and her staff makes sure we have the information we need for transportation to/from the cruise, visas (when required), resources about the ports to be visited, and arrangements for specialty dining. No question is too difficult - or too simple - for them. We always feel as if we have a good friend working to be sure all goes well. Linda is particularly good about following up after a trip to learn what worked or what might have been tweaked a bit. We have been working with her for about 9 years now and can't imagine cruising without her guidance.
Recommended
Linda and her team are the best!
By: ShellyS
Reviewed on: 04 Nov 2015
Linda and her team have booked all our cruise travel for several years now and have also been great partners in land-based travel plans. They have taken the time to understand how we like to travel and provide good advice about what we should consider and perhaps even more importantly what lines, hotels, and experiences we will not be happy with. They proactively monitor pricing changes to get us the best fares. They respond promptly to all our requests and are patient with multiple requests. They demonstrate a real interest in our experiences and in us as individuals. They value our feedback. Their hotel recommendations are always spot on! The hotel they booked me into in London could not have been more perfect for me! They make sure that I don't miss any deadlines for deposits, bookings, insurance, or visas.
Recommended
Great Service
By: Tom-Wis
Reviewed on: 16 Dec 2015
Great service from Linda and her team. They helped with room and deck selection. Most importantly, they continued to do a monthly rate check that resulted in a savings of almost $140. I always thought that those monthly rate checks were "eye-wash", but if a cruise cost reduction is available, then Linda and her team will get that for you. I will continue to use Linda and her team for future cruises.
Recommended
Incredible adventure!
By: Don S.
Reviewed on: 30 Dec 2015
My wife and I purchased Celebrity's 7-night Galapagos Outer Loop Itinerary and opted for the 4-night post-cruise package to Machu Picchu. This was my retirement present to myself and it lived up to all of our expectations. Our travel advisor, Linda Allen was fantastic to work with. Not only did she and her team stay in contact with us nearly every week during the 14 months in advance that we purchased this South American adventure, but also when we had a slight, unexpected medical emergency in Cuzco, Peru she was there for us and assisted with contacting the travel insurance carrier. It's a wonderful feeling to travel on such an adventure as the Galapagos and Machu Picchu, but it's also a great feeling and peace of mind knowing that a true expert like Linda Allen with Brownell Travel has made all the arrangements and is immediately there should any medical or other emergencies occur.
Recommended
Trip of our lifetime!
By: Kristen2713
Reviewed on: 30 Dec 2015
We had the most fabulous honeymoon planned by Linda Allen and her team. Neither my husband nor myself have done much traveling prior to this, so we probably required a little more TLC than many customers with some silly questions, but the team was wonderful! From my first call, I was guided about what cruise would be best for us after a few questions about our lifestyles, and she was absolutely dead on. The trip was amazing, the ship that was chosen for us was right up our alley and the ports we went to were fabulous. We can't imagine traveling any other way after this! Thank you, thank you, thank you!! We will be calling again to do another trip in the future!
Recommended
Perfect cruise
By: Becky
Reviewed on: 10 Jan 2016
I'm so glad we booked this trip through linda and her team. They made everything easy. We had ten in our group and everyone had a great time!
Recommended
I wish we had found Linda & her team 10 years ago!
By: Tim & the girls
Reviewed on: 22 Jan 2016
Wow - what a great and knowledgeable agent and office! Linda spends the time to understand your preferences and then applies her vast knowledge and experience to make recommendations that would fit your travel disposition well. It is very enjoyable and synergistic to work with Linda, and I like that she is candid on her advice regarding options available. After working with Linda, you then interact with her team to be sure everything is smooth up until the sailing. They are all great, and I like working with Toby, Chandra, and Natalie just as much! We can't wait to book the next!
Recommended
Fabulous experience
By: movieslovercz
Reviewed on: 25 Jan 2016
Just got back from my first ocean cruise, everything went as smooth as it possibly could, had fantastic time from start to finish, cannot wait to do it again .
Recommended
Wedding at Sea
By: MitchellM
Reviewed on: 23 Jan 2016
Linda and her staff planned a wonderful wedding cruise for us with 24 friends and family members. We couldn't have been happier with the entire experience. I highly recommend Cruises by Linda. We will definitely utilize Linda's knowledge and expertise for all of our future cruise needs.
Recommended
Great value
By: Marcia
Reviewed on: 29 Jan 2016
Linda was able to get us a great price on a mini suite. This was our first cruise and we loved it. she provided trip insurance and made sure we had a room that was in a quiet area and in between floors of cabins. She seemed to know the location of the good rooms so we had a great room with a great view. We also have a daughter with autism and Linda helped us choose accommodations and dinner arrangements that would meet her needs. She was always available by phone and was also available at the last minute (and during the evening after hours) to help us make emergency changes in our reservation. Highly, highly recommend.
Recommended
Nice ship
By: Lucky1
Reviewed on: 24 Jan 2016
The newer class of Princess ships (Regal and Royal) are a big step up for them. The traffic flow is much smoother, especially the Horizon buffet area which, with the pastry and bistro, is really well done. Zero waiting in 10 days with lots of quality choices. On the other hand, even though the anytime dining had no waiting, unlike previous trips where this was a big bottleneck area, we thought the menu choices for the standard dining were not that impressive and it might have explained to some degree why there wasn't any waiting. We had a suite, starboard side just aft of mid ships and while the location was perfect we were surprised at the narrowness (depth) of the lanai. The rear suites would be an obvious better choice if this is a priority. The casino is larger than the older class ships and was much busier as a result. One impressive feature - cleanliness. The cleanest trip with Princess in the 10+ trips we've taken with them. Overall we were very satisfied,.
Recommended
Expert advice with a smile
By: Hal
Reviewed on: 06 Mar 2016
Linda and staff did an excellent job for us! We have used Linda's agency twice and both times we had great experiences. They never get tired of our phone calls and "what if" questions....They do what they say they will do and are always available to answer questions and make recommendations......worked with Toby and Natalie as well as Linda.....all do a super job....will use again and again...thanks to all for helping us have enjoyable vacations....
Recommended
Exceptional Service
By: Bertman
Reviewed on: 28 Feb 2016
We have consistently had top-notch service from Linda and her team at Brownell. Finding the right cruise, giving recommendations on cruise lines and itineraries, and providing expert service leading up to the cruise are hallmarks of the experience with Linda. I have recently recommended Linda to a friend who is going top tip her toe into the cruising experience.
Recommended
professional and friendly
By: rmcg222
Reviewed on: 07 Mar 2016
Linda and her team are great to work with. They all are professional and friendly and make you feel valued as a customer. We have booked with Linda previously and will continue to do so as well as refer her to our friends who might be considering a cruise. Linda and all of her staff are the best.
Recommended
Top Travel Service
By: Tom Traveler
Reviewed on: 19 Mar 2016
Linda and her staff were very helpful with our Caribbean cruise. This was our first cruise with the Royal Caribbean Cruise Line. Linda and her staff's experience with this cruise line help us with stateroom selection, event planning, and onboard ship activities. I am looking forward to working with Linda and her staff on future cruises.
Recommended
knowageable service, all questions fully answered
By: NSM
Reviewed on: 27 Jun 2016
Linda and her staff kept us informed of what needed to be done, and when. Best part was finding everything as expected on the ship. We had a wonderful cruise, and will be checking in with Linda when we are ready to plan our next travel adventure.
Recommended
Experienced trip planner
By: Diane58
Reviewed on: 16 Aug 2016
We had a great trip and Linda was great in helping us when we were making our arrangements, and making sure we knew how to coordinate all arrangements before our trip, so we could just sit back and enjoy our vacation. I will be calling her again when I am ready to plan my next trip.
Recommended
Great Service!
By: Melissa
Reviewed on: 14 Dec 2016
This was our second time using Brownell Travel, and we highly recommend this travel agency. They take a lot of vacation prep off our plate, from helping us buy the best travel insurance to reminding us when it's time to fill out online waivers, Linda and her crew are prompt and helpful. I will say that even though I love their service of monthly checks to make sure we're getting the best possible deal on our cruise, we had a 'hiccup' this time. The agent's assistant thought she was getting a better deal that would save us $130-ish and so updated our contract. But it turned out that the new deal erased all $400 of our onboard credit. As soon as we pointed that out to the agent's assistant, she was able to reverse the changes and reinstate our onboard credit promptly, but if I hadn't been paying close attention, we would have lost a lot of money. But honestly, that's a pretty minor hiccup compared to all the benefits. We've already booked another cruise through this agency.
Recommended
Great service
By: Susan56
Reviewed on: 15 Dec 2016
Great service, boarding was easy, mini suite aft was the best ever! Food was not as good as other cruises. Shows were ok, the cirque dee Sola was the best. The music in the mall was so loud, every evening it was difficult to be in the mall area and enjoy coffee or the event due to the loud music. Enjoyed the hot tubs, slides, ping pong and other activities. Was hoping to participate in dance lessons, ballroom or the like. The only lesson I was able to find was Salsa, just not our style. Princes cruises has an adult only area, the sanctuary. For a small fee you would receive a wonderful double lounger, head phones, fluffy towels, fruit infused water and tea time treats. Princess also has a self serve laundry with iron boards to freshen your things as needed. This was a wonderful trip, we have not experienced a bad cruise. By nature we compare one with another. Although RC has a prettier ship, I believe we prefer Princess. It's all good, just personal choice.
Recommended
Windstar cruise to Panama
By: Beth
Reviewed on: 30 Dec 2016
I love working with Linda - she always gives us great plans and our trips are amazing. We won't use anyone else!
Recommended
Helpful
By: Joey
Reviewed on: 06 Jan 2017
Everything was handled very well on our last cruise vacation. We especially loved the chocolate covered strawberries in our room as well as bottle of wine. Linda did plan a complimentary dinner in Chops Grille for us which was great! Would definitely use her again for our next cruise.
Recommended
Oceania Cruise
By: Racko
Reviewed on: 18 Jan 2017
All went very well. Everything went as planned. We are most appreciative of your guidance.We have a friend in the travel business.
Recommended
Great job!
By: Windsurfer
Reviewed on: 14 Feb 2017
This is not the first time that I have used Linda Allen. Like every previous trip, it was well-planned. She and her staff made sure that every detail was covered with all documents in order.
Recommended
BDAY Cruise
By: Byron Lowe
Reviewed on: 11 Feb 2017
Very good in all aspects
Recommended
Cruise
By: friend
Reviewed on: 13 Feb 2017
seemless and professional assistance
Recommended
Caribbean vibes
By: Alacruiser
Reviewed on: 11 Feb 2017
We've worked with Linda and her staff for several years now and she and they are top notch. They offer helpful advice while picking your destinations and accommodations.
Recommended
Knowledgeable and Helpful
By: Globofox
Reviewed on: 14 Feb 2017
Linda knows her way around cruise ships. We've booked twice with her and each time she steered us to the right ships and accommodations. She supplies good backgrounders on the places we are visiting. Her operation is fast and reliable.
Recommended
Norweigan Cruise
By: Ron
Reviewed on: 19 Mar 2017
Ms. Allen and her staff did a great job booking our 5th. cruise. Questions were answered immediately and there were no issues with any of the trip planning.
Recommended
Great Job, Great Cruise
By: Melissa
Reviewed on: 25 Apr 2017
This was our third cruise booked with Linda Allen's travel agency, and we've already booked two more! We value Linda's team's expertise, personal service, and commitment to making sure our travel experience is the best it can be.
Recommended
Adventure of the Seas Southern Caribbean
By: Happy to Vacation
Reviewed on: 06 May 2017
Linda is a professional that keeps you informed in order to have the best experience.
Recommended
cruise
By: paul mcnamara
Reviewed on: 15 May 2017
very easy to work with and very efficient..
Recommended
vacation
By: X
Reviewed on: 23 May 2017
excellent communications
Recommended
Spain
By: Billyb
Reviewed on: 30 May 2017
Very well done, mostly done thru our travel companions. She found some significant savings for our group of 6. Everything worked as advertised.
Recommended
Simply the best
By: Kelly
Reviewed on: 13 Jun 2017
I have worked with Linda for years now and I recommend her to everyone who wants to cruise. She is warm, personable, and is exceptionally good at her job. She knows these ships and she knows cruising. Do not hesitate to call her. You will not be disappointed.
Recommended
Savings
By: Traveler
Reviewed on: 11 Jun 2017
It was great working with Linda and her staff. They continually monitored the stateroom pricing and, in the end, were able to reduce the cost of my stateroom. Also, Linda continually sent me information on the areas that I was to visit, helping me understand the areas better.
Recommended
Always a great help
By: NDDoc
Reviewed on: 21 Jun 2017
Linda and her dedicated staff always do a great job! They are easy to get in contact with, and quick to respond. They also provide excellent insight on selecting the right cruise and rooms.
Recommended
Knowledgeable and helpful
By: FL
Reviewed on: 25 Jun 2017
Linda made preparing for our cruise easy. We got reminders about what we needed and were well prepared for a wonderful trip!
Recommended
Bermuda cruise
By: Lenn
Reviewed on: 26 Jun 2017
It was very easy to make the arrangements,all our questions were answered.
Recommended
Above adnd beyond
By: Jento
Reviewed on: 24 Jun 2017
Linda's group was very helpful as things changed, went wrong, and got complicated. They continued to work with me to make this trip happen. I cannot thank them enough because the trip turned into a fabulous time instead of the nightmare it was shaping up to become.
Recommended
Fabulous Experience!
By: 17MediterraneanAZ
Reviewed on: 18 Sep 2017
Linda and her team at Brownell Travel were great to work with -- informative and responsive to our questions and communicative about the trip status during planning. It was obvious they are experienced because no detail was overlooked. We gave them a general wish list for our trip and they pulled together everything, from flights to transfers to tours to a fabulous cruise. They selected perfect accommodations within our budget that were very accommodations and centrally located. They gave us a comprehensive, well organized packet of travel documents that guided us thru three major cities and a wonderful cruise in between. Everything went very smoothly & was stress free! Highly recommend Linda & her team.
Recommended
Hope springs eternal
By: Hope
Reviewed on: 23 Jul 2017
Just delightful
Not Recommended
Deeply Disappointing
By: JennBo
Reviewed on: 23 Jul 2017
This was my 3rd time working with Linda. Based on a very good first experience, we used her again for a Panama Canal cruise last year. It was fine but nothing special. Despite that, we used her for a Viking Cruise July 1. I can not express enough how disappointing this experience was and which I have full email documentation of as proof. Because her office did not respond to email questions, excursions in 3 ports sold out of our top choices. To add insult to injury, because apparently this was an itinerary that Linda's office knew little about, they were unable or unwilling to provide any information other then what I could easily find myself on google. They would not or could not reach out to other agents for better information. They refused to answer this question in terms of what exactly they were able to do. I have email PROOF of all that I am saying. Linda and her staff phoned this in and took us, as clients, for granted. Again, I can back up this review.
Recommended
Attentive to details
By: Karin
Reviewed on: 19 Aug 2017
Excellent cruise agent. I especially appreciated the monthly price watch, which resulted in a lower cost and enhanced benefits. Very thoughtfully had a bottle of champagne, chocolate covered strawberries and chocolates waiting for us in our cabin.
Recommended
River Cruise
By: Cruiser
Reviewed on: 27 Aug 2017
Linda and company continue to provide excellent travel advice. The American River Cruise on the Snake and Columbia rivers was great. They helped to find my missing complimentary hotel voucher. I will continue to work with this agency.
Recommended
Alaskan Cruise
By: Kathy & Howard
Reviewed on: 02 Sep 2017
It was great working with Linda and her team. They are very thorough and caring! They made me feel like they cared and only wanted the best for us. We had never been on a cruise before and the choices she made for us was perfect!
Recommended
2017 Avalon Cruise
By: 2017 Avalon Cruise
Reviewed on: 10 Sep 2017
Great. She and her staff were very helpful.
Recommended
The time of my life
By: sally
Reviewed on: 24 Sep 2017
I work mainly with Toby who is the best! Never want to loose that girl. Toby is patient knows when I'm indecisive and sets me off on the right path. Got me from a bad experience on a cruise to already booking 3 this year! Toby and the staff think of everything down to the smallest detail and checks up to ensure I always have a great time. There are a lot of choices out there but I'm sticking with the best. Thanks for all you do
Recommended
Trip advisor
By: cwhzog
Reviewed on: 21 Sep 2017
With the outstanding travel arrangements from Linda, Toby,and all the folks at Brownell, we could not have had a more enjoyable time.
Recommended
Recent Trip was a Surprise
By: HC
Reviewed on: 09 Oct 2017
Linda had been suggesting a Cruise with American Cruise Line and we did not think we would enjoy it. To our surprise, it we did and we booked another trip with them. Linda and her staff are always available to answer questions - even in the evening or week-ends, Linda will get back to you. Linda and her staff keep us up to date on our trips' status, prices, and anything else they think could be of interest. Working with Linda and her staff is easy; its dealing with people who have become our friends. We know we can rely on them to do the best for us.
Recommended
Linda is fabulous! I would never book a cruise except through her.
By: Shelly
Reviewed on: 28 Sep 2017
Linda spends the time to get to know you so that she can recommend cruises that fit your travel style. She is extremely knowledgeable and provides excellent advice. She knows which cabins are best in your category, best for you, and best for a specific cruise. One example - she knows I love to be outdoors in all kinds of weather and so always want a balcony. But she knew that on one of the cruises we were on a balcony would be of little value and use. She counseled me not to get a balcony and it was absolutely the right advice. We have been able to take advantage of some amazing deals and get credits through her that we could not get on our own because she is so responsive, values long term relationships over immediate commissions, and has such deep relationships with the cruise lines and other travel providers. Her recommendations for hotels have all been excellent. And her team is equally responsive, knowledgeable, and goes beyond the call.
Recommended
Disney Fantasy Cruize - western
By: Barb z
Reviewed on: 16 Oct 2017
The best experience ever! Linda and her staff were very helpful in planning a great cruise!! Very friendly and helpful!!
Recommended
Thank goodness for Linda
By: mary kosmal
Reviewed on: 30 Oct 2017
We have used Linda for a number of years. Time and again she has proven to be the best. The most recent example of her skill was help us return from Quito Ecuador when we became ill with food poisoning. She and her team coordinated with our Travel Guard insurance and made sure we got home safely and in a timely manner and in the class of service for which we originally paid. Linda followed up several times after we returned home to make sure everything went well and we were feeling better. My husband and I have come to rely on Linda and her team to help us in our travel decisions.
Recommended
The Best
By: Tom
Reviewed on: 11 Nov 2017
Great. Always helpful and creative.
Recommended
Above and beyond.....
By: Cape sandy
Reviewed on: 13 Dec 2017
Linda and her staff consistently go above and beyond one's expectations to do all they can for a superb travel experience.
Recommended
Fabulous Cruise
By: Denise M
Reviewed on: 18 Dec 2017
Linda has been planning my cruises for years! I would not work with any one else! She a professional, extremely experienced and knows how to make all her customers feel special!
Recommended
FIRST CRUISE!
By: Jen
Reviewed on: 09 Jan 2018
great! however, being a first time cruiser, I wish someone had called me to tell me the following: *EVERYTHING is an add on *PACK small, there is NO room in the cabins, and when you have 4 ppl in the there, even more the reason to pack small * arrival/departure (what is it really like when you board and get off) otherwise, she is did a great job ship was perfect for us.
Recommended
Cruise by Linda
By: Tamman
Reviewed on: 12 Jan 2018
EXCELLANT Linda and her staff were responsive and helpful in all aspects of this family cruise out of San Juan.
Recommended
mexico
By: Tom
Reviewed on: 15 Jan 2018
Always a pleasure
Recommended
Another home run
By: Mike
Reviewed on: 31 Jan 2018
As always, Linda set us up with a great cruise. Linda's knowledge of itineraries, ships, shipboard activities and even staterooms makes booking a cruise with her worry free...everything has always been ideal!
Recommended
Time of my life
By: sally
Reviewed on: 17 Feb 2018
It gets easier every time for me. From the moment I call to the day of my return Brownell(Linda) truly delivers the term "vacation" No worries, no hesitation every detail is taken care of and lots of wonderful surprizes are in store. I always had lots of questions and her staff would take the time to answer each and every one. They have built a trusting relationship that would give each and every one of us a knowledge that we get the best service every time. I look forward to my next adventure
Recommended
1st timer
By: 1st timer
Reviewed on: 06 Mar 2018
Actually Natalie Briscoe helped us with excellent recommendations ( Linda was out of country ). Celebrity Silhouette gave superior service, outstanding cleanliness, and provided much fun. Cant wait to do it again.
Recommended
Hurtigruten Cruise
By: Paul & Debbie
Reviewed on: 24 Feb 2018
Linda was great to work with. Very attentive to details and always available to talk. We look forward to working with her and her team on our next cruise.
Recommended
csertgh
By: Kracken
Reviewed on: 27 Feb 2018
smooth professional caring
Recommended
Knows what the traveler need
By: Pat
Reviewed on: 25 Feb 2018
This is the 3rd time I have used Linda Allen. She and her team are great. They know what questions to ask before you have even thought about situations. The team can help you with any request and the communication between them is outstanding. Anyone who answers the phone call can pick up your file and assist. Highly recommend this travel agent!
Recommended
Cruise experts
By: Dog lover
Reviewed on: 07 Mar 2018
Linda Allen and her staff are always helpful with cabin selection, hints on travel to destinations, and answering all questions. They are a full service agency that take care if their customers!
Recommended
A pleasure to work with the best!
By: Don S
Reviewed on: 14 Mar 2018
Linda and her team are incredible to work with. So much happens behind the scenes that most travelers don't know about; which product is the best for the individual client, being aware of the date that the specific product is becoming available so that the best stateroom can be reserved, being aware of which product is the best for solo travelers, having personal knowledge of hotels, transfers and pre/post excursions are all factors that can greatly affect a cruise or land tour. The chance of something going wrong on your adventure is minimized when experienced travel counselors are doing all the up-front leg work on your behalf. And if something does go wrong, Linda and her team are just a phone call away to help resolve the problem. Finally, if you add the international clout and respect that Brownell Travel commands, you have an unbeatable team that is a true pleasure to work with.
Recommended
Great Cruise
By: crewser
Reviewed on: 31 Mar 2018
I really enjoy working with Linda and her staff. They provide you with their experience on what areas to cruise to, what to do on the cruise, the type of stateroom, and other benefits of any particular cruise. They also continue to monitor the cruise price to ensure you are getting the best value.
Recommended
Great Job Again!
By: SoCal2Paradise
Reviewed on: 08 Apr 2018
We love enlisting the help of Linda and her team when planning our cruises. They always do a great job and give us a lot of personalized service.
Recommended
Bucket list .. Panama Canal crossinmg
By: VW's
Reviewed on: 19 Apr 2018
WONDERFUL AS USUAL!!! We love Linda Allen!!!
Recommended
Trip on NCI Breakaway
By: Judy
Reviewed on: 15 Apr 2018
Excellent - both Linds and staff very responsive
Recommended
longest cruise
By: sally
Reviewed on: 29 Apr 2018
as usual the best travel begins with Linda planning out your adventure Taking a cruise for 28 days means lots of details. Every step of the way Linda will guide you and ensure every day is full of great experiences that go by so fast you end up wanting to go again. Everyone talks about the adventure and our travel companies and compare notes. I always feel lucky to have Linda plan mine.
Recommended
Celebrity Solstice
By: Lisa
Reviewed on: 07 May 2018
I worked well with Linda's group. They were quick to answer every question that I had and there were a lot of those. I really enjoyed the flowers that my roommate and I found in our stateroom and I was excited to be upgraded to Aqua Class. The only complaint I have is in regards to my question regarding spin classes on board the Solstice. I specifically asked how much the spin classes were and the assistant only confirmed that spin class is available. There is so much more involved than just showing up and if I had known how the system worked I would have signed up for the classes as soon as I had gotten on board. Once on board the Solstice, I found out that the class was full and only by fluke of cancellation was I able to participate in that class. The demand for that class was so high that another class had to be scheduled for later in the day. I would have appreciated more research into this topic prior to leaving on my trip. Otherwise, everything was great and I enjoyed my trip
Recommended
Constant Travel
By: Constance
Reviewed on: 22 May 2018
Great ! Her team is right on top of all details. It takes just a short time for answers to questions that they don't know. Very reliable.
Recommended
Trip Advisor
By: rgdskr
Reviewed on: 08 Jun 2018
Efficient, competent, excellent communication
Recommended
Holland cruise
By: Nikki
Reviewed on: 22 Jun 2018
Wonderful to work with. Goes above and beyond to ensure your trip is a great one.
Recommended
Princess cruise 7/2/2018
By: Bunko
Reviewed on: 05 Aug 2018
Very good working with Linda. Good follow up
Recommended
Another great experience with Brownell
By: Tfencer
Reviewed on: 31 Jul 2018
Great! She and her staff made our arrangements and answered all of my detailed inquiries. When we reviewed the trip after returning home, Linda was very interested and appreciated our feedback.
Recommended
LV
By: LV
Reviewed on: 13 Aug 2018
It was so helpful working with Linda. She had great ideas for what would work for our group and made sure we had all the information we needed. This was our first cruise, and we were a little worried traveling with small children. Linda made it easy. I was most impressed with our dinner reservation table in the back corner where the kids could move around and be kids without disturbing other dinners. We will definitely ask Linda for help on our next cruise.
Recommended
Alaska Trip
By: Frank
Reviewed on: 11 Aug 2018
Great!!! Linda was very responsive and did a wonderful job arranging our trip. Linda was easy to with and gladly answered all my stupid questions.
Recommended
Another fabulo
By: zorio
Reviewed on: 10 Aug 2018
Once again we had an incredible cruise that Linda's group helped us plan. Everything was perfect. Linda's group is super responsive. It is so nice to take a long vacation feeling secure that, while there were no problems, if there had been we would have had someone helping us take care of any issues. Her group has great recommendations on what will work best for our family of 4 and kept us up to date with price discounts when available. We will definitely be using them for our future cruises!
Recommended
Alaska
By: Jeanie
Reviewed on: 05 Aug 2018
The agency was easy to work with. Answered our questions in a timely manner.
Recommended
Thumbs up
By: 1st timer
Reviewed on: 10 Aug 2018
Linda and her team did a great job walking us through the process and telling us what to expect.
Recommended
We keep coming back to Linda!
By: Becky C.
Reviewed on: 16 Aug 2018
We have worked with Linda Allen for years on many different cruises. The advice and expertise of Linda and her staff is very helpful. They have all cruised many times and have personal experience and can answer questions and concerns easily. We have never been disappointed. They keep checking prices even after booking and there is always a follow up call to find out how the trip went. Once we found Linda we haven't needed any other travel agency.
Working with Linda Allen-Speer, you will have access to:
- An experienced travel guide whom you can rely on before, during, and after the trip
- Exclusive luxury resorts and properties
- Once in a lifetime experiences
Explore with the Best
Virtuoso Advisors are constantly pushing the boundaries in unique travel experiences.
Alliance programs are unique tailored experiences exclusive to travelers working with Virtuoso Travel Advisors.
learn more