Travel Specialties
Interests
Family Travel
Honeymoons
Destination Weddings
Escorted Tours
Ocean Cruising
Selling Travel Since
1989
My Background
I have been in the travel industry for 24 years.
I left teaching to pursue my passion for travel. Since that time, I have been on 27 cruises including Alaska, the Caribbean, the Mediterranean, and the Baltic. I have traveled to many worldwide destinations as well. Two of my favorite places are Bangkok and Moscow, but I am happy to share my experiences on all of the wonderful places I have been been.
Places I Have Traveled
Reviews and Recommendations for Iris Malik Ferrelli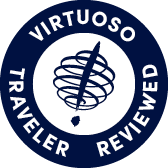 Virtuoso Verified Traveler
All reviews are from confirmed guests sharing exclusive insights
Sort reviews by
Recommended
Expert & Friendly Service
By: Shanabanana
Reviewed on: 08 Feb 2015
Love working with Iris.
Recommended
Detail oriented
By: cathyc
Reviewed on: 02 Apr 2015
organized a great trip to St. Thomas for our family!
Recommended
Fantastic Honeymoon!
By: McKees1010
Reviewed on: 03 Nov 2015
Iris booked our honeymoon for us with very little input as we didn't know much about Hawaii and didn't have the time to do our research. Our flights were all timed well and Iris worked to get us the best seats possible. Our hotels were awesome and we were able to take advantage of a special rate that included breakfast that I would have never known about on my own. We highly recommend Iris and look forward to booking our next trip! The McKee's
Recommended
Terrific !!!
By: Patty Finn
Reviewed on: 12 Apr 2016
Iris is the best. She gets it all done and then some. She is diligent about sending detailed arrangements with a friendly happy attitude. Wouldn't go anywhere else.
Recommended
Proffessional personal service
By: Lorilynn
Reviewed on: 12 Apr 2016
Iris know exactly what I am expecting and manages to find the perfect place that suits my wishes!
Recommended
Florida Keys
By: Wass
Reviewed on: 13 Apr 2016
Many thanks to Iris for coordinating our family trip with Backroads to the Everglades and Florida Keys. She got us signed up with Backroads and booked the extended days at our hotel plus travel insurance. Everything went very smoothly.
Recommended
Great trip!
By: Cynthia29
Reviewed on: 12 Apr 2016
Iris thinks of everything. Dinner reservations, airport, car service, spa services, you name it...she is on it. Vacations are stress free because I know that she has thought of everything beforehand!
Recommended
Great way to see Yellowstone and Tetons
By: Gcmin
Reviewed on: 28 Jun 2016
We took the Globus tour of "America's National Parks" and had a FABULOUS time. It was a 10 day bus tour starting in Rapid City ending in Salt Lake City including Mt. Rushmore, Yellowstone, Grand Tetons, and Jackson. We had a terrific tour guide and a very talented bus driver. The hotels were clean, comfortable, and well located allowing us to walk into town in the evening and to restaurants. The Rustic Inn in Jackson, WY (two nights) was quite luxurious with individual cabins located just a few blocks to town. There were 43 people on our tour. We were glad that not all meals were included, and online resources pointed us in the right directions, particularly Open Table. The itinerary was excellent and we got a good overview of the region. While there was a lot of travel time on the bus, much of it was scenic, and we were glad that we didn't do the driving ourselves. With the caveats that there is a lot of bus time, and many one night hotel stays, we gladly recommend the trip
Recommended
Very satisfied with the trip Iris made a smooth boarding for me and my husband.
By: Nanny
Reviewed on: 11 Jul 2016
My trip was planned exactly how I asked aboard the QE2. Iris was so helpful when she did the boarding passes with me, I am just not good when it comes to computers. Everything was perfect and we plan to ask her again to help me with a trip to London in the fall
Recommended
Recent Trip
By: JoAnne
Reviewed on: 30 Jul 2016
Wonderful trip! The guide was very knowledgeable and the bus driver was friendly and a great driver. Accommodations and food were excellent. Tours were interesting. The guide provided a special cake and balloon for Madeleine for her birthday and the bus driver reminded the Lenox in Boston that it was her birthday and they gave her a stuffed eagle from the hotel. Perfect trip. Looking forward to next year's trip. We will probably go to Ireland. Talk to you soon. Enjoy the rest of the summer.
Recommended
Amazing service
By: Ellen
Reviewed on: 30 Aug 2016
The Wequasset is an amazing place to stay. The rooms are nicely decorated and very spacious and the grounds are beautiful. The staff can't do enough for their guests. A call to maintenance resulted in someone at our door in just minutes. I felt completely pampered and taken care of. The buffet breakfast was delicious and we had a great dinner at Atlantic 28. We loved the complimentary boat ride to the beach where we saw tons of seals. Dave the tennis instructor was great to play with. We will definitely return.
Recommended
another great trip
By: jsch
Reviewed on: 19 Sep 2016
Iris has booked many trips for our family over the years and we have never been disappointed. This trip was no exception. She knows what we like and always comes through.
Recommended
A wonderful, thorough professional. As always.
By: CeeBXLV2016
Reviewed on: 10 Oct 2016
The trip went smoothly start to finish. The Virtuoso perks were terrific. Iris always does a top notch job.
Recommended
The Seabourne Experience
By: Love to travel
Reviewed on: 11 Oct 2016
Our second trip with Seabourn Cruise Lines and it could not have been any better. The service, the food and our "upgraded suite" were top notch all the way! Highly recommend
Recommended
Perfection
By: SWass
Reviewed on: 28 Dec 2016
Iris did a fabulous job of booking our trip to Deer Valley for skiing. In a tight season she was able to get us the specific unit we wanted at Trails End Lodge, and she arranged in-room delivery of ski rentals. The ski rental staff were so accommodating and even returned when some of the equipment needed adjustment. Thank you, Iris!
Recommended
Simply the best
By: Pepper
Reviewed on: 13 Apr 2017
Iris was truly the best advisor we've worked with. She instantly "got" us and knew what we were looking for - and recommended a place we never would have thought of or found by ourselves. She is thoughtful, efficient, great attention to detail, knowledgeable - and fun to work with. And she picked paradise for us. We can't thank her enough.
Recommended
South Seas
By: S
Reviewed on: 20 Apr 2017
Excellent personal attention to all details of trip planning. Highly recommend Iris!
Recommended
Iris Malik Ferrelli, trip advisor extraordinaire
By: x
Reviewed on: 27 Jun 2017
Iris is an extremely knowledgeable travel agent professional. On our recent trip, she worked hard to make our vacation dreams come true and she did so with both courtesy and a sense of humor. We have worked with her before, and in our future travels, we will continue to rely on her expertise and generous good will.
Recommended
Florida Trip
By: JoAnne
Reviewed on: 05 Aug 2017
Wonderful. She took care of all the details.
Recommended
Travel Agent to the Stars
By: M&M
Reviewed on: 13 Aug 2017
Iris takes care of everything and makes traveling a pleasure. She gives good advice and always has her clients desires in mind.
Recommended
A Family Trip to Alaska
By: Carol
Reviewed on: 02 Sep 2017
Working with Iris was a delight. Although we have not met face-to-face, I now feel that I have a knowledgable, thoroughly competent travel. We will turn to her again. As I wrote in a note I sent with a thank-you gift, Iris' wise counsel and friendly presence on the other end of the phone line was wonderful. Everything worked out as planned--except when it turned out better that anyone expected! Thank you, Iris, for a great trip.
Recommended
Very helpful
By: Gcmin
Reviewed on: 23 Sep 2017
We have worked with Iris for a few years now, and she seems to both understand our needs and know the alternatives that would provide the necessary things that would make for a wonderful experience. We appreciate the time she puts into helping us get what we want, and doesn't just favor a given tour group. She's a wonderful resource.
Recommended
top notch treatment
By: Svetlana
Reviewed on: 10 Jan 2018
Always love working with Iris. She takes the work out of trip planning, provides all the information we need to make the right choices for us. We are often provided with beautiful food welcome baskets at the hotels when we book with Iris.
Recommended
Casa de Campo
By: Ellen
Reviewed on: 06 Jan 2018
Iris is very easy to work with. She knows what I like and is a straight shooter. She is very responsive.
Recommended
Good advice
By: Holiday17
Reviewed on: 18 Jan 2018
It went smoothly
Recommended
Wonderful TA
By: Jen Finkel
Reviewed on: 31 Jan 2018
Iris is always helpful, reliable and very easy to work with. She provides a wealth of information and is very organized when laying out travel plans and important notes. I have used her for several trips and will continue to do. I have recommended her to several friends.
Recommended
Iris's review
By: None
Reviewed on: 23 Feb 2018
She is professional and detail oriented....& knowledgeable. Works hard on behave of her clients. Wonderful Travel Consultant!!'nnn
Recommended
SEAsia
By: Peg
Reviewed on: 13 Mar 2018
I only use Iris when we travel. We have needed her advise for years.
Recommended
Iris
By: Hi
Reviewed on: 21 Mar 2018
She knows her stuff and works hard. She is creative and thorough.
Recommended
Fantastic first trip to the Grand Canyon!
By: Alex
Reviewed on: 25 Jun 2018
Iris is knowledgeable, thorough and organized. She made some great suggestions, and we were all pleased with all of her recommendations. She planned a fantastic first trip to Arizona and the Grand Canyon. Kudos!
Recommended
Iris
By: Peggy
Reviewed on: 13 Apr 2018
Always fabulous. She attends to details.
Recommended
Travel the World
By: Carol K
Reviewed on: 13 Apr 2018
I've worked with Iris many times in the past. She has always helped to plan and execute the perfect vacation for means my family.
Recommended
Great advisor
By: BS
Reviewed on: 27 Apr 2018
We have worked with Iris since 2001
Recommended
trip to spain
By: joseph dedona
Reviewed on: 21 May 2018
Ms Ferrelli was easy to work with and handled all items professionally
Recommended
Very enjoyable trip out West
By: Travelman
Reviewed on: 05 Jul 2018
We have worked with Iris for several years and it is always a pleasure. She understands our needs and likes, and always is very helpful. Not only that, but Iris has been very good at suggesting less expensive alternatives when the situation arises. We highly recommend Iris for travel needs.
Recommended
Iris
By: Westchesterfolks
Reviewed on: 05 Jul 2018
Iris focuses on what is most important and brings great value to our trip planning.
Recommended
Amsterdam
By: Mpiscina
Reviewed on: 13 Jul 2018
Iris did an outstanding job in planning our trip to Amsterdam! The hotel was fabulous, she pre purchased our tickets for all the museums and events we were interested in seeing. She arranged our flights to Catania and the transfer was seamless!
Recommended
Fabulous trip to Northern Italy!
By: Alexa
Reviewed on: 07 Aug 2018
Iris is very mindful of travelers' specific needs and does a wonderful job of creating itineraries that will delight all family members. This was especially helpful because we were traveling with our 13 years old daughter and wanted to ensure that our family had a fabulous trip.
Recommended
Alaska cruise
By: Larry
Reviewed on: 22 Aug 2018
Iris – We very much appreciate your help in pulling together the details for our first cruise experience. All went smoothly and well, even in the face of some complicated logistics of accommodating six members of our family including two young children. Your guidance and recommendations were very much appreciated. We all had a grand time! Thanks!
Recommended
Iris
By: ebensteinm@aol.com
Reviewed on: 23 Aug 2018
Great as it always has been
Recommended
Great family experience
By: Mother of Boys
Reviewed on: 06 Sep 2018
Iris is a super travel agent who pays attention to details. She helped us find our destination and took care of everything. Iris has worked with us in the past and she remembers what our likes and dislikes are - and what's important to us. She is very thorough and I've never been disappointed in the several trips that she has planned for us.
Recommended
Bliss cruise
By: ginger
Reviewed on: 02 Sep 2018
She gave good advice and followed up on questions. Worked well with me on organizing our group cruise reservations.
Recommended
knows her stuff!
By: traveler
Reviewed on: 10 Sep 2018
We were prepared to go to the Caribbean in late August, when Iris counseled us about hurricane season and re-directed us to the Enchantment Resort in Sedona. What a magical place. 360 degree gorgeous views, plenty of activities, such attentive hotel staff and great food. Iris really knows her stuff!
Recommended
Title
By: Max
Reviewed on: 27 Sep 2018
123456789123456789
Recommended
Viking
By: Geri
Reviewed on: 03 Nov 2018
Very knowledgeable
Recommended
A fantastic trip, enhanced with Iris' recommendations
By: Maureen
Reviewed on: 11 Nov 2018
Iris was excellent in recommending tours and spacing and scheduling them so we could take the most advantage of our time in Iceland without overdoing it. We tried things we hadn't done while traveling before, following her guidance, and were very happy with the experience.
Recommended
Don't know
By: Drew
Reviewed on: 12 Jan 2019
Very professional
Recommended
Trip to Turks
By: Patty
Reviewed on: 16 Jan 2019
Absolutely fabulous. She has a wonderful, carefree personality that is very easy to like. She is smart and very well versed in her profession. She did a wonderful "soup to nuts" job on our trip and I didn't have to do a thing. I plan to call her again next year for another trip
Recommended
Service
By: Murray Mania
Reviewed on: 20 Jan 2019
Iris is a seasoned professional who understood our needs immediately and executed in them!
Recommended
iris Can Do
By: Traveler
Reviewed on: 26 Feb 2019
Thorough and reliable. Have used Iris for many trips. Never once has there been a "glitch" in any arrangements that were made by Iris.
Recommended
Iris our travel Agent!!!!
By: Travel Pro
Reviewed on: 04 Apr 2019
Iris is hard working, professional, knowledgeable and extremely pleasant to deal with. She recommended several great suggestions and cost saving measures.
Recommended
Westin Playa Conchal
By: PartyofFive
Reviewed on: 08 May 2019
Iris was great! Made sure our hotel and airport transfers were perfect - and made sure that our rooms connected, which was very important to us. Excited to plan our next trip with Iris!
Recommended
Antigua
By: m
Reviewed on: 22 May 2019
Excellent. She was responsive. I
Recommended
Danube excursion
By: Shelly
Reviewed on: 03 Jun 2019
Iris Malik Ferrelli is very experienced, professional, knowledgeable, and always accommodates our needs. I have worked with Iris for over 15 years, and she has always made our trip experience excellent. She works hard to ensure that every detail is completed. Recently when extreme weather caused necessary changes for us while we were abroad, Iris completed the new arrangements to go along with our new location due to extreme flooding on our river cruise. Her work ethic is exemplary and very appreciated by us.
Working with Iris Malik Ferrelli, you will have access to:
- An experienced travel guide whom you can rely on before, during, and after the trip
- Exclusive luxury resorts and properties
- Once in a lifetime experiences
Explore with the Best
Virtuoso Advisors are constantly pushing the boundaries in unique travel experiences.
Alliance programs are unique tailored experiences exclusive to travelers working with Virtuoso Travel Advisors.
learn more