Jennifer Kozlow
Corpus Christi, TX United States
Travel Specialties
Interests
Family Travel
Escorted Tours
Hotels
Ocean Cruising
Destinations
United States - All
Bahamas
Cayman Islands
Dominican Republic
Italy
Selling Travel Since
2009
My Background
As a travel planner with Sanborns Travel Services and Glass Slipper Concierge, Jennifer offers meticulously-planned vacations for you and your family to locations throughout the United States, to all of the Disney Destinations, the Caribbean and Europe.
After graduating with a BS degree from Liberty University, Jennifer traveled extensively around the United States as a professional event planner and fundraiser for several Members of Congress, United States Senators and a former Vice President.
With extensive background in planning, designing, and organizing large scale events and organizations, Jennifer has a great attention to detail that sets her apart from the average travel advisor.
Jennifer is an expert on all of the Disney Destinations, including Walt Disney World, Disney Cruise Line, Disneyland and Adventures by Disney.
Places I Have Traveled
Reviews and Recommendations for Jennifer Kozlow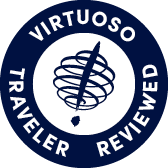 Virtuoso Verified Traveler
All reviews are from confirmed guests sharing exclusive insights
Sort reviews by
Recommended
Very knowledgeable and helpful!
By: Seven Footer
Reviewed on: 23 Dec 2014
I would highly recommend Jennifer to anyone.
Recommended
Expert in All Things Disney
By: DisneyMom213
Reviewed on: 04 Mar 2015
Jennifer did an amazing job help us plan our family vacation for 8 to Walt Disney World. I highly recommend her skills and knowledge. She is wonderful to work with. A true Disney expert! We look forward to using her services for our next family vacation.
Recommended
Great trip
By: Nanclee
Reviewed on: 02 Dec 2015
The general trip was just great; a lot of errors on names & communications
Recommended
Incredible Service
By: Leigh
Reviewed on: 15 Mar 2016
We were very impressed with Jennifer's expertise in finding us a perfect resort location, the time and detail she took in planning and booking of our stay, and the way she ensured our visit was perfect in every way. Highly recommend Jennifer and Virtuoso!
Recommended
WONDERFUL Royal Caribbean Cruise
By: Fay N
Reviewed on: 09 Oct 2016
We had a party of 18 on our Eastern Royal Caribbean Cruise. Jennifer was so helpful and did an excellent job of arranging our cruise. Everyone had such a great time.
Recommended
Awesome!
By: BW
Reviewed on: 06 Oct 2016
We had a great time in our vacation!
Recommended
Disney Expert!
By: KMac_082016
Reviewed on: 06 Oct 2016
Jennifer booked our trip to Disney World as well as our Disney Cruise. Our trip was outstanding thanks to Jennifer. She created a detailed itinerary for us with helpful tips/suggestions and everything was perfect! She also picked out FastPasses, all timed perfectly and of course, part of the itinerary. We booked our trip 8 months in advance and I had lots of questions in those 8 months. Jennifer was so responsive and helpful. She's also very detailed and thorough which I really appreciate. I don't just recommend Jennifer, I highly recommend her!
Recommended
Not what I expected
By: Allison23
Reviewed on: 18 Nov 2016
Jennifer did her part and was great, Bellagio did not. I thought going through Virtuoso there would be extra amenities but that was not the case. The hotel was told ahead of time that 4 rooms would like to be near each other. That didn't happen. We were to have various food credits that we had to remind the hotel of upon check out and have them taken off of each account as we didn't get the credit without specifically asking for them. We weren't able to get any kind of upgrade on the rooms because they were too full and there was nothing extra special about the room. Jennifer did try to get them to help us but the hotel wouldn't even return her call. I went through a travel agent to make things easier and in the end it was not. I would not use Virtuoso again to book anything in Las Vegas and wouldn't recommend anyone else to either. I would use Jennifer Kozlow again for a different kind of trip.
Recommended
Excellent Customer Service!
By: Donnie Coker
Reviewed on: 28 Nov 2016
Our family cannot thank Jennifer for all of her help in setting up our reservation for our Family Disney Cruise! Our cruise was awesome and Jennifer was great in not only setting up our reservation, but giving us ideas on excursions and setting us up in a great room in a perfect location on the ship. We will definitely use Jennifer's services again for our next trip and we have already recommended her to many of our family and friends. Thank you so much!! Donnie Coker
Recommended
Wonderful trip
By: Disney Girl
Reviewed on: 20 Dec 2016
We had the pleasure of booking our Disneyworld trip through Jennifer! Our trip was perfect and amazing! She knows everything about Disney and always guides us in the right direction! I would definitely use Jennifer again to plan my next Disney trip! Can't wait to go back!
Recommended
Disney Wizard
By: John S
Reviewed on: 04 Jan 2017
We are Disney rookies. Jennifer was a referral from a friend who has worked with her a few times. She was great! She gave us such a thoughtful schedule and insider tips based on our interests and needs. Our kids love Lion King and have severe allergies. She provided great insight on how to safely feed them throughout our stay, we saw the awesome show and stayed in Lion King themed rooms. She even explained some tips on maximizing the 3 fast passes per day. We ended up getting 8 of them at Animal Kingdom in 1 day! This included pictures with the characters and 2 safaris, early and late, which we were able to get the day of. We stayed at Art of Animation which was fun for kids and a decent value (by Disney standards) for a larger suite style room with a true bedroom and kitchenette. The shuttle bus took forever but it was the week after xmas. The meal plan she helped us select was a good fit as well. Great trip. I would certainly work with her again. Thank you Jennifer!
Recommended
Great experience
By: Amitchell
Reviewed on: 05 Feb 2017
Jennifer planned two amazing Disney trips for our family. She planned every ride to make our experience smooth with two little ones. Our accommodations and our dinner selections were superbly organized and I will continue to use her service. Thank you for making our family vacations a wonderful memory!
Recommended
Very helpful
By: Amanda
Reviewed on: 24 Feb 2017
I have found planning Disney vacations very stressful in the past so I was excited to work with an expert. Jennifer exceeded my expectations and provided several fantastic recommendations. She was very responsive and I look forward to working with her again in the future.
Recommended
Disney World/Disney Cruise/Universal trip
By: Devora
Reviewed on: 07 May 2017
Jennifer is wonderful to work with! She helped us plan every part of our vacation and knew exactly what we needed/wanted to make for the perfect trip!
Recommended
Best for wdw!
By: Andrew Right
Reviewed on: 28 Jun 2017
She's Amazing. Best.
Recommended
Love her!
By: Devora
Reviewed on: 03 Oct 2017
Jennifer has been wonderful at planning my family's Disney vacations. This trip was adult only and we had a fabulous time! Jennifer made a lot of suggestions and every one of them was perfect for us!
Recommended
Minnie
By: Minnie
Reviewed on: 11 Dec 2017
Helpful, friendly, efficient knowledgeable
Recommended
Disney 2017
By: Martins
Reviewed on: 10 Dec 2017
Great. She has always done a great job planning our Disney trips
Recommended
Perfectly planned
By: Amanda
Reviewed on: 09 Feb 2018
This is the second time I have worked with Jennifer on a Disney trip and I could not be happier. We traveled with a group of 8 including my 1 year old and my parents so there were a lot of unique needs. All of Jennifer's suggestions and recommendations helped us have a wonderful trip.
Recommended
Disney
By: T
Reviewed on: 22 Mar 2018
Working with Jennifer was such a pleasure. The communication line was always open and she is a master at her craft. The Disney trips she puts together for us are always on point, detailed, and includes everything we requested and more!
Recommended
My First, but not last cruise
By: Cim Dixon
Reviewed on: 07 Apr 2018
My Daughter surprised me with a 3 day Disney Cruise aboard the Wonder. This was the first cruise I have ever been on and although I expected it to be great, it was better than that! Jennifer was so helpful with great tips for the trip and even helped us set up our early dining. We had so much fun and it was great spending time with my Grandkids. Memories made for a lifetime. We will do this again and definitely use Jennifer to help!
Recommended
Excellent Service as Always!
By: Donnie C
Reviewed on: 31 Mar 2018
This was a 2nd Disney Cruise that we booked through Jennifer. We find it much easier to use her knowledge to inform us of the best ways to enjoy our cruises. Our entire family had a great time AGAIN! The kids enjoyed WONDER pools and ICE CREAM!!!! The shows were really, really good. The "Frozen" show was the best show we have ever seen and we lived in NYC! The service on the cruise was great as always. We worth every penny. We plan to take a family vacation to the Disney Parks soon and will definitely have Jennifer arrange our hotel stays and park help. We would recommend using Jennifer's services to all of our friends! Great service and she is always on top of her game!
Recommended
Disney Trip
By: JB
Reviewed on: 06 Apr 2018
Jennifer had to turn my trip over to Dana to plan. I won't be using the service in the future. Jennifer is great but this trip proved I could do all the arrangements myself as I did all of the fast passes and many of the meals anyway and the shuttle was a debacle.
Recommended
Another great trip!
By: Devora
Reviewed on: 16 Apr 2018
I enjoy working with Jennifer. She makes great suggestions and her plans are always perfect!
Recommended
Another Wonderful Trip
By: TM
Reviewed on: 22 Jun 2018
Working with Jennifer Kozlow is always great! She answers all our questions and fits in all our requests. The completed itinerary is very detailed and a lifesaver. Jennifer has planned several family trips for us and we can always count on her and her expertise to plan amazing experiences for us!
Recommended
Paris 2018
By: Mallard016
Reviewed on: 19 Aug 2018
In a word, Jennifer is amazing! We have used Jennifer several times to help plan family vacations and she never disappoints. She is knowledgeable, thorough, thoughtful, professional and a complete pleasure to work with. She always customizes our trips to fit our families needs and preferences and her recommendations for hotels, tours, etc. always exceed our expectations. Thank you, Jen, for helping us create amazing memories for our family!
Recommended
Disney Trip
By: Chantel
Reviewed on: 27 Aug 2018
She did an excellent job putting together our trip. She definitely took the work off of me and planned, organized, and made all arrangements. I would use her again and highly recommend her services.
Recommended
Jennifer knows Disney!
By: Sam
Reviewed on: 30 Aug 2018
We took a Disney Cruise to Alaska through Jennifer. She helped us with all of our arrangements, including a few day stay in Vancouver before the ship sailed. All of her services and recommendations were perfect. She even sent us nice welcome gifts to help us start our vacation off with a bang!
Recommended
Excellent advisor
By: Heart guy
Reviewed on: 31 Aug 2018
Jennifer quickly addressed my concerns during our recent stay in San Diego. She is deeply concerned about the comfort and well being of her clients.
Recommended
Jennifer is wonderful!
By: Devora
Reviewed on: 17 Sep 2018
This is the 5th or 6th trip Jennifer has planned for us, and this was a biggie. We went to Italy and every aspect of the trip was perfectly planned! We knew exactly where to be and when to be there. Jennifer planned two day trips for us, and the drivers picked us up timely and with the tickets and information they were supposed to have. It made everything so easy for us. Jennifer's planning and assistance helped make our trip one we will never forget!
Recommended
Another fabulous trip!
By: Devora
Reviewed on: 04 Oct 2018
Jennifer is wonderful to work with! She helped us plan the perfect adult trip to Disney! When our flight was cancelled hours before we were supposed to leave, Jennifer was there to help rearrange our transfers and make sure our trip was as easy as possible. I couldn't imagine planning a Disney trip without Jennifer's assistance and guidance!
Recommended
Such a pleasure!
By: Jen L
Reviewed on: 11 Nov 2018
Jennifer immediately understood what I was looking for, and made excellent suggestions. She booked us at a charming, boutique hotel, that had high end amenities, and even recommended a fantastic restaurant nearby! I know that Jen had inquired directly with the hotel in advance of our visit to confirm that our accommodations would be perfect - providing individual attention that was well above the average travel agent customer service! She also reached out to ensured that we were pleased upon arrival. I paid the same rate for our stay as I would have booking online, but we got far superior, individualized service. Our stay was perfect, but it was reassuring to know that if I had any problems, I had a personal resource. Going forward, I will book all of my travel with Jennifer.
Recommended
Amazing trip
By: LoveDisney
Reviewed on: 02 Jan 2019
Jennifer planned an amazing Disney trip for us! She helped put together our dining reservations and our fast passes! Everything she recommended was perfect! When it comes to Disney planning, she knows all the ins and outs of things to do. She was able to answer any questions we had! She even helped us plan our day trip to discovery cove where we swam with dolphins. Everything about our trip was perfect! I would definitely recommend her to anyone looking to plan the perfect vacation and I can't wait to plan our next trip with her!! Thank you Jennifer!!! This was another AMAZING Disney trip!!!!!
Recommended
Best Trip
By: Kat
Reviewed on: 27 Feb 2019
We loved working with Jennifer! She was very responsive, attentive and an expert on all things Disney. She steered us in the right direction on numerous occasions in the planning process and we are so glad we listened!! Our trip was perfect from start to finish, we wouldn't change a thing. Working with the App was easy and seamless, we just needed to show up at our destination. We are ready to plan our next trip!!!
Recommended
Top notch
By: traveler
Reviewed on: 11 Mar 2019
Jennifer was fantastic to work with. She was extremely knowledgeable which was a huge help since I wasn't. I'd never have been able to navigate this process and provide the amazing trip for my family.
Recommended
Always a pleasure
By: Amanda
Reviewed on: 11 Mar 2019
I have worked with Jennifer in planning several Disney vacations - she always has great recommendations and makes the Disney experience as stress free as it can be.
Recommended
Expert Travel Advisor
By: Tom Pfordresher
Reviewed on: 25 Mar 2019
I just love working with Jennifer. She is extremely knowledgeable, quick to respond to questions, anticipates the needs of me and my family, and handled every element of our family vacation perfectly. Thank you Jennifer!! Tom
Recommended
Orlando
By: Scott
Reviewed on: 01 Apr 2019
Jennifer was great to work with. She planned the perfect trip, was extremely responsive and answered all of our questions. We would definitely use her in the future and recommend her to our friends.
Recommended
Universal Orlando
By: Maggie
Reviewed on: 01 May 2019
We had a great time in Universal Orlando. We loved the hotel Jennifer reserved for us. It had a great pool and was walking distance to the parks. Her tips for early park admission and express pass lanes were great too.
Recommended
Amazing
By: ALH
Reviewed on: 22 May 2019
Jennifer was amazing to work with every step of the way to our vacation at the Ocean Club Four Seasons! Highly recommend Jennifer for all sorts of travel destinations—amazing.
Working with Jennifer Kozlow, you will have access to:
- An experienced travel guide whom you can rely on before, during, and after the trip
- Exclusive luxury resorts and properties
- Once in a lifetime experiences
Explore with the Best
Virtuoso Advisors are constantly pushing the boundaries in unique travel experiences.
Alliance programs are unique tailored experiences exclusive to travelers working with Virtuoso Travel Advisors.
learn more
United States - All
Bahamas
Cayman Islands
Dominican Republic
Italy
Mexico