Mark Rubinstein
CTC
Naples, FL United States
Travel Specialties
Interests
Food & Wine
Safari
Air Travel
Independent Tours
LGBTQ Travel
Destinations
Australia
Botswana
China
South Africa
India
Selling Travel Since
1984
My Background
It's a huge world out there but our curiosity to explore is even bigger—I know.
I've traveled across the US, Europe, China, India, Australia, Africa and the Galapagos. With each trip, I've had the opportunity to experience first-hand what might suit the differing needs of my clients. With 30 years in the travel industry, and managing a Virtuoso travel agency, I have personal relationships with a large range of Virtuoso and other service providers that can make any trip special.
Fellow explorers, I invite you to fill in the blank, Explore:_____,
Allow me to help you craft a memorable travel experience. I truly believe that my long career in global travel, my passion for total satisfaction and great attention to detail will make your next trip one to remember!
Places I Have Traveled
Reviews and Recommendations for Mark Rubinstein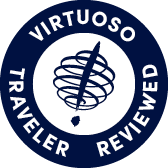 Virtuoso Verified Traveler
All reviews are from confirmed guests sharing exclusive insights
Sort reviews by
Recommended
Highly Recommended
By: HK
Reviewed on: 19 Sep 2013
Mark has been my exclusive travel manager for a VERY Long time ... I have/would recommend him to everyone/anyone looking for a travel consultant. He has always extended himself, for my needs, in a very personable manner and has made my travel(s) a good experience.
Recommended
Highly recommend!
By: Adrienne & Mike
Reviewed on: 11 Oct 2013
So many reasons to recommend Mark! We debated trying to pull it together w/online research on our own; so glad we didn't! The experience we got *far* outweighed the fee. He found best options in our range at every turn. He's incredibly knowledgeable, patient, & fun to plan with! Once we arrived & saw what was there, we understood w/complete certainty that we never would have selected accommodations and excursions so well on our own! Mark helped make our trip perfect!
Recommended
The Best
By: AJK
Reviewed on: 23 Oct 2013
Mark does everything the right way from reccomending the best hotels to supplying vast amounts of information on restaurants,sightseeing and shopping as well as getting the most convenient airline and rail reservations and drivers.I couldn't be more pleased.
Recommended
Highly recommended
By: Harvey
Reviewed on: 27 Dec 2013
This trip was canceled due to illness ... Mark was as helpful arranging in the cancellation as he was in booking it for us. Unfortunately we were unable to go at this time and look forward to being able to schedule another trip through him in the near future.
Recommended
Highly recommended
By: Harvey
Reviewed on: 17 Feb 2014
As always ... Mark is the best! 
Recommended
By: Harvey
Reviewed on: 26 Jun 2014
As always Mark is there to help should there be a question or an issue ... he has been our travel agent for a long time and hopefully he will continue to be our travel agent for a long time!
Recommended
Highly Recommended
By: M&S
Reviewed on: 20 Jul 2014
Purchased trip insurance only from Mark. He was very knowledgeable and very helpful.  Would definitely consider booking a trip through Mark.  
Recommended
"The Best Travel Agent In Town"
By: Harvey
Reviewed on: 11 Apr 2015
As always, Mark worked very hard to make sure our trip went smoothly ... this was the first time our travel included the use of a wheel chair ... because Mark made sure that one was available at every point it was necessary, we were comfortable and able to travel.
Recommended
Always know that when we are in Mark's capable hands - we will be well taken care of
By: Harvey
Reviewed on: 19 Jun 2015
This was an emergency trip to attend a family funeral - no problem obtaining a flight thanks to Mark
Recommended
Well organized. Great fun!
By: Brenda77
Reviewed on: 17 Aug 2015
We had a great time. Trip was well organized. Fellow travelers were very friendly and became like family. There was plenty of free time in each city as well as the planned tours. Our hotel rooms all had air conditioning which was nice on the 93 degree days! Would highly recommend Gate 1 tours and Mark Rubinstien of Gateway Travel!
Recommended
Portofino Bay Hotel at Universal Orlando
By: Howard
Reviewed on: 13 Jan 2016
My wife and I took our kids and grandkids (10 of us in all) to Universal Orlando in December, and we all stayed at the on-site Portofino Bay Hotel. Everything about this hotel is beautiful!! The detail in the décor is amazing. The grounds are kept up and nice. The atmosphere makes you feel very welcome and the pool is amazing. We had 5 beautiful and adjoining rooms (2 were inside connecting because of small children traveling with us). The beds comfortable and the bathrooms were spacious and clean. We couldn't ask for more, and the added benefit of early park admission and fast passes (plus the complimentary water ferry service to and from the parks, made all the difference in the world. The on-site restaurants were excellent, and the hotel staff was courteous and professional. They were all well trained and seemed truly intent on making sure everything went smoothly. This hotel did not disappoint, and we all had an enjoyable time, and would definitely stay here again!
Recommended
A Cut Above
By: Bora Bora
Reviewed on: 29 Jun 2016
My wife and I worked with Mark to put together a trip to Tahiti that included a couple of stops and a number of excursions. When we arrived at our first stop we were happy to find our room had been upgraded at no extra charge. Throughout our stay everything was as Mark described and on time. We soon realized that our trip had a number of upgrades that just made things better. All of which can be summarized by the waiter at Bloody Mary's who said " I know you have a voucher, but I've been here three years and nobody gets free drinks". Thanks Mark. Even when an excursion got cancelled because of weather, Mark had our refund back on our credit card almost before we got home! We had a great time and would use Mark again
Recommended
Friendly, comprehensive service!
By: happytravels
Reviewed on: 12 Jun 2016
Mark is fantastic! He is friendly, thoughtful, and 100% on top of our travel plans every time. He goes above and beyond to make sure we have a great trip. Highly recommended! :)
Recommended
Hawaii Vacation
By: Florida Fam
Reviewed on: 19 Jul 2016
Mark was a big help from start to finish. We had never been to Hawaii and Mark helped direct us. Starting with what each island had to offer thru hotel and resort suggestions. Rental car, tours and ideas were all on the MARK. We will certainly use him again.
Recommended
Outstanding Service
By: Richard87
Reviewed on: 30 Jul 2016
Mark always provides great service for our trips. He gave us good information for this trip to Alaska, making some excellent suggestions for us to look into prior to our trip. Loved the deals he got us on Celebrity, i.e., classic beverage package and a total of $300 in onboard credit. Loved the trip and will use Gateway Travel and Mark Rubenstein's services for future travel.
Recommended
Above and beyond!!
By: Holly
Reviewed on: 07 Sep 2016
Mark went above and beyond to make our cruise-tour fabulous!
Recommended
Southeast Asia Trip
By: Joe
Reviewed on: 01 Feb 2018
Mark is incredibly easy to work with, and extremely thorough. He provides several scenarios for hotels for the client to select, with input from other travelers who have used the services which makes selection easier. He provides full documentation of all reservations weeks in advance of your trip, so the trip is worry free. Another example of Mark's incredible service: we were scheduled to stay at the Mandarin Oriental hotel in Bangkok, and wanted to make a reservation at one of their riverside restaurants, but it was fully booked. Mark got in touch with his local contact in Bangkok the day before our arrival and confirmed our dinner reservation at the time we requested. Great customer service.
Recommended
Incredible Travel Expert
By: KeenToTravel
Reviewed on: 01 Aug 2018
Mark is very interested to know what you, the traveler, want from your travel experience, then uses his experience and many contacts in the industry around the world to put together an itinerary that is simply memorable. He is available at all times to help, and extremely responsive to questions. I very highly recommend Mark Rubinstein to be your travel expert.
Recommended
Peninsula Chicago
By: Love to Travel
Reviewed on: 30 Oct 2018
The short weekend visit to Chicago was spectacular, largely in part to the stay at the Peninsula Hotel Mark planned for us. As a virtuoso agent, Mark's reservation included a sumptuous full breakfast, a $100 account credit and an upgraded room with a perfect view of the Hancock Tower. Chicago is such a fun town to visit, but throw in a stay at the Peninsula, and the visit is certainly a memorable one.
Recommended
Always a great experience!
By: Cassie
Reviewed on: 27 Jan 2019
Mark understands our needs and always comes through. I have recommended him to several friends for their travel. We will continue to work with Mark in the future when we want to explore!
Recommended
The Consumate Travel Advisor
By: Charles
Reviewed on: 02 Apr 2019
Mark is professional, courteous and informative. He is very knowledgeable about travel and hospitality. He is very easy to work with and is very timely about returning phone calls and email contacts. He is my go to person for travel. I would highly recommend Mark to anyone seeking professional dependable and worry free travel accomodations.
Recommended
Amazing Experience
By: Todd S.
Reviewed on: 22 Apr 2019
It was a pleasure. Mark helped us decide which resort was the best for us -and he even arranged a special gift for my wife's birthday! I highly recommend Mark!
Recommended
Around the world with Mark!
By: Boston Bob
Reviewed on: 24 May 2019
Mark has worked with me on 3 international trips in the last year: 1) Barcelona & Southern Spain, 2) Vietnam, Cambodia & Thailand, 3) Morocco. All of the trips were wonderful. They were put together on quick notice to fit within my specific travel windows. Mark used well regarded local agencies for each trip to fill in the specifics from my general travel thoughts and arrange all in-country specifics from hotels to expert guides and drivers. He worked carefully to understand what aspects of my trip were important to me. For me that's ancient architecture, local food and authentic cultural experiences outside of traditional tourist magnets. Each trip delivered those wishes and have been truly wonderful experiences. I will continue to use Mark for my difficult travel plans.
Recommended
Great to work with
By: Katherine
Reviewed on: 12 Jun 2019
Mark is a terrific travel advisor. He has helped me on numerous trips with finding good value business class tickets to Europe. I am fairly independent in my trip planning, but Mark has helped me several times steer clear of experiences that might not have been so enjoyable and has made especially good recommendations on routing flights. I had been concerned at first that buying tickets from someone other than the airlines might be disadvantageous if anything went wrong, but Mark has been right on top of things when changes occurred. Now I think that he is a better option than direct to the airlines. And I may travel to Japan, where I have not previously been—if so, I'll be coordinating everything through Mark.
Recommended
Spanish Adventure
By: Todd S
Reviewed on: 28 Jun 2019
Mark (working with tour operator Valesa) put together an absolutely amazing itinerary for our trip to Spain. It had the perfect amount of active and down time, the accommodations terrific, the tour guides top notch, .... I won't consider travel abroad (or, frankly, in country) without Mark's assistance again!
Recommended
Tuscany
By: Kathy
Reviewed on: 22 Jun 2019
Great. Our trip was flawless.
Recommended
Another Great Trip working with Mark
By: Hudman
Reviewed on: 01 Jul 2019
Very professional. He anticipates potential trip concerns and addresses them without provocation. He is a great listener and demonstrates empathy and compassion through his responses. He follows up after your trip to determine what went right and in rare instanced from my experiences what may have not been up to your expectations. Would unquestionably use him again and would highly recommend him to anyone looking for a professional and honest travel consultant.
Recommended
Best Travel Planner Ever!
By: AmyS
Reviewed on: 06 Aug 2019
Mark is detailed oriented and such a pleasure to work with. It is not often that I find someone as thorough as myself. With the internet as a resource I typically have planned all of my own trips until I met Mark. We travelled to The Galapagos in Sept. and Cape Cod last week and I turned all of the planning and reservations over to him. Could not be happier with the service he provides. He is fun to work with and truly makes you feel like you are working together to create as perfect an experience as possible. I have been recommending him to everyone I know.
Recommended
Great Trip and outstanding accommodations !!
By: Hudman
Reviewed on: 13 Aug 2019
Refreshing and rewarding. Knowledgeable and comforting during planning. Execution flawless no hiccups. I continue to use Mark over and over again. Mark is my exclusive agent for travel. Thank you Mark.
Recommended
Bali
By: Charles Hudson
Reviewed on: 24 Sep 2019
He is easy to work with. Mark listens well and then translates your requirements into action that exceeds your expectations.
Recommended
Seattle and Vancouver
By: Toby
Reviewed on: 23 Sep 2019
Great he is very careful to watch out for the little things that he knows will please me
Recommended
South of France and italy itinerary
By: lynne.obron
Reviewed on: 27 Sep 2019
Mark is always available. His response is always timely, he gives excellent advice and is always available to answer questions! Most importantly .... he is very well informed
Recommended
Explore with Mark
By: Pumpkin
Reviewed on: 29 Sep 2019
Mark is a very good and knowledgeable travel advisor.
Recommended
Mark is Mah-velous
By: KatDavis
Reviewed on: 18 Nov 2019
Mark is always easy to work with and responsive. I first connected with him because he gets great pricing on business class flights. I am a pretty independent traveler, making most of my own arrangements, but for flights, it's great to have Mark watching conditions. This time there was a change in equipment, and Mark was alert to getting me a better seat than had been assigned when the changeover was done. Mark has also helped me find good accommodations in cities unfamiliar to me and has helped me figure out how to make the best use of my time/itinerary. I'm pondering a trip to Japan, where I have never been. I expect to work more closely with Mark on such a trip, as he is very familiar with Asia.
Recommended
great experience
By: jay
Reviewed on: 24 Nov 2019
accommodating-experienced-caring-enthusiastic-knowledgeable= GREAT
Recommended
Mark
By: DPKD
Reviewed on: 20 Nov 2019
It was very good working with Mark,great guy,does good work.
Recommended
Australia and New Zealand Trip
By: JoeB
Reviewed on: 21 Feb 2020
Mark is an exceptional travel expert with the just right connections across the globe. The private and small group tours he selected for us were perfect...the guides were knowledgeable and extremely friendly and willing to customize the day to suite our every need. Mark listens to your wants and makes suggestions based on his experience and the feedback he received from other clients to formulate the best experience. 5 Stars.
Recommended
Great Rental
By: Huntermtngirl
Reviewed on: 18 Mar 2020
Mark is always on his game and never disappoints. He arranged for a rental vehicle at a great rate.
Working with Mark Rubinstein, you will have access to:
- An experienced travel guide whom you can rely on before, during, and after the trip
- Exclusive luxury resorts and properties
- Once in a lifetime experiences
Explore with the Best
Virtuoso Advisors are constantly pushing the boundaries in unique travel experiences.
Alliance programs are unique tailored experiences exclusive to travelers working with Virtuoso Travel Advisors.
learn more
Australia
Botswana
China
South Africa
India
Ecuador
Italy
New Zealand