Travel Specialties
Interests
Beach & Sun
Family Travel
Honeymoons
Destination Weddings
Spa Vacations
Selling Travel Since
1986
My Background
Recently, Bayside Travel celebrated 30 outstanding years under Barbara Nichuals' ownership. Bayside Travel is an award-winning company, most notably having won 914INC Magazine's Small Business Award for General Excellence, as well as multiple Best of Westchester awards. Headquartered in Bronxville, NY, the staff is multilingual and averages over 20 years of experience in the travel industry. Bayside Travel Advisors have traveled the globe, vetting destinations for you. We know the world and the world knows us. (TM)
Starting with the acquisition of Bayside Travel in 1987, and continuing with the subsequent additions of Gramatan Travel, Earlfield Travel, Eastchester Travel and Days Travel, Barbara has created a topnotch travel company, providing highly personalized travel services to discerning clients. She has taken the company to the next level, making it a renowned, award-winning industry leader.
Barbara's talent in delivering premiere custom services has earned her the prestigious American Society of Travel Agents/Hyatt Hotels & Resorts Best Practice Award in Marketing and Selling, and the Fred Kassner Award for Outstanding Travel Agency, and has been on the advisory board of Islands Magazine, as well as hotel advisory boards. She has been interviewed for her insights on travel by The New York Times, Newsweek Magazine, Fios News, and has been quoted in the Journal News and AOL News. She and her team have been recognized multiple years, including 2018, as Best Travel Agency in Westchester Winners by the readers of Westchester Magazine. In 2017, Barbara and her team were honored by 914INC Magazine as Small Business Award recipients. She has graced the cover of Luxury Travel Advisor Magazine. In 2018 and 2019 she was named on the Westchester County Business Journal's list of "Powerful Women" . Barbara is a Wellness Travel Specialist and a member of the Wellness Tourism Association, bringing her knowledge and experience to this sector.
Barbara believes in giving back to the community and has provided grants, scholarships and travel donations to local schools, as well as many non-profit organizations.
Places I Have Traveled
Reviews and Recommendations for Barbara Nichuals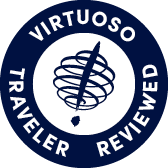 Virtuoso Verified Traveler
All reviews are from confirmed guests sharing exclusive insights
Sort reviews by
Recommended
Huge help!
By: AD
Reviewed on: 23 Dec 2014
Barbara was extremely helpful in planning a 4 day getaway to Puerto Rico for a group of 4 friends coming from all over the country. The little "extras" went a long way in making it a perfect vacation.
Recommended
First class service.
By: Phil
Reviewed on: 09 Jan 2015
All went well! I would definitely use the company again. Natalie is outstanding.
Recommended
Big Island, wonderful trip
By: audrey
Reviewed on: 22 Jan 2015
We had a wonderful trip. The home we rented was perfect for us, the weather spectacular, geography amazing, great hiking and great relaxing. ANother wonderful trip made more wonderful by Bayside Travel. the only negative ... Hawaii is too far from NY.
Recommended
great service
By: Larchmont
Reviewed on: 21 Jan 2015
has always provided fantastic service over the years.
Recommended
Bayside Travel
By: Rohrls
Reviewed on: 23 Jan 2015
Our trip was well planned. Both the Gritti Palace in Venice and The Hassler in Rome were very accommodating. The rooms were fabulous and the staff was great
Recommended
never a bad trip
By: marfoos
Reviewed on: 21 Jan 2015
Bayside works well as a unit and give terrific service.
Recommended
Our trip was excellent as in previous years
By: Babs
Reviewed on: 21 Jan 2015
We benefit from her knowledge and from the amenities she secures for us.
Recommended
Wonderful Cap Juluca
By: Anniversary Couple
Reviewed on: 18 Feb 2015
Our trip to Cap Juluca was quite wonderful. We were granted an upgrade which was simply wonderful. When we arrived in our room there was a bottle of champagne and a platter of cheese and crackers awaiting us from Kevin. Can't tell you how special that made us feel. Thank you Kevin and all who took care of us so wonderfully. Shawn, the tennis pro, Diane the chef at breakfast. who had a grapefruit waiting for me each morning. St. Claire, who made sure we got the cereal we requested each morning and can't forget to mention, Fiona and Jacqueline who were just a delight. Gene, the driver, Sheila and so many others. All were just wonderful. Of course a special thanks to our travel agent Barbara Nichulas of Bayside Travel who always directs us properly and knows the high standards we except.
Recommended
Saint Regis Excellent
By: Michael S.
Reviewed on: 23 Feb 2015
The St. Regis Deer Valley was great. Rooms, restaurants, ski valet and spa were all first class.
Recommended
Expertltly planned and executed travels
By: Susan & David
Reviewed on: 03 Mar 2015
<p> Our recent travels to Indochina was fabulous. The drivers, guides and attendants who "fast tracked" us through customs were terrific. Each of the guides were knowledgeable, articulate and most importantly, good company. The people we met and came in contact throughout Indochina were sincerely kind and polite. Our accommodations were lovely and each of the lodgings were well located, allowing us to feel more connected to the culture and community. Each day of the tour offered something different and we did not feel like one day was merely a variation of the prior day. I particularly appreciated the selection of lunch locations where we could enjoy the local food. Whether we liked all the food or not, it was another opportunity to experience the culture of the people. Visiting museums, temples and archeological sites was not overdone. Features for us were the bike rides through the countryside, cruise down the Mekong and cruising to the lake village in Cambodia. It was all terrific..
Recommended
Great trip
By: Two families from NY
Reviewed on: 27 Mar 2015
Hi - we just came back from a fabulous trip to Grand Velas in Mexico (Riviera Maya) and New Orleans. Travelled with kids ages 14, 13, 12, and 9. Everyone had a great time. Grand Velas rooms, food, beach, pool, service, amenities were amazing...and did I mention that spa? Best spa we have ever been to - beyond comparison!!!! New Orleans was lots of fun too. As always, Bayside Travel handled everything down to the last detail with no surprises or problems.
Recommended
Great friendly advice.
By: Pat
Reviewed on: 10 Apr 2015
We loved St. Croix .and look forward to the day we can return to the Buccaneer. Whenever we make travel plans through Bayside Travel, we know we are in good hands and get great accommodations.
Recommended
Excellent Beaches
By: Krony
Reviewed on: 04 May 2015
Asked Barbara for great beaches and relaxing hotel. She sent us to Cap Juluca on Anguilla. Wonderful room right on the beach and their private beach, and all of the others we visited on the island, were beautiful clear turquoise! Great vacation!
Recommended
Barbara and her team are the best!!!
By: Julie L
Reviewed on: 09 Nov 2015
Barbara Nichuals and her team at Bayside Travel are simply the best. They have planned many trips for us, and the most recent, a cruise on Oceania plus hotel stays at each end of the cruise, was awesome. From making all necessary reservations to dining recommendations to tips on getting the most out of a cruise, everything was perfect. Last minute changes and questions were handled with ease and graciousness. We love Barbara and Bayside!
Recommended
Top notch service
By: marson
Reviewed on: 20 Dec 2015
We have been working with Barbara for the past few years planning trips here and abroad. We are extremely pleased with the guidance and recommendations she has provided. She along with her team have taken very good care of us.
Recommended
For your every travel need!
By: Susan
Reviewed on: 12 Apr 2016
I have used Bayside for years and they are fabulous. Their expertise is a welcome relief in an unbounded internet world of too many choices. They have planned everything from a 2 week holiday in Italy to a long weekend in Puerto Rico to hotel only to flight only trips for me. I like their flexibility and knowledge base. I don't go anywhere without them helping me!
Recommended
Excellent family getaway!
By: Rosa
Reviewed on: 13 Apr 2016
I wanted to plan a special weekend with my college age children. Of course I turned to Barbara at Bayside Travel. She listened carefully to the kind of vibe we wanted to create, and found the perfect place for us to stay in Miami-the Metropolitan, by Como.
Recommended
Expert Friendly Service
By: Mary42
Reviewed on: 26 May 2016
Our trip to Hawaii couldn't have been any better. We started planning the trip with our agent and let her know our interests. She took it from there, planning every detail of our trip from the time we left home until we returned home. She let us know, with an itinerary, exactly where we were going and the various modes of transportation we would be using each time we left our hotel. The transportation was on time for each excursion we went on. The driver's were extremely courteous and very enjoyable to speak with. The hotel, The Four Seasons, was above and beyond what it could have been. The service was excellent, the club room was fabulous, our meals were delicious and our drinks were delightful. This trip wouldn't have been as great as it was had we not had the wonderful services of Bayside Travel. Thank you!!
Recommended
Always Great
By: BTJD89
Reviewed on: 14 Jul 2016
Barbara once again recommended a property that delivered everything I wanted form this trip and made lasting memories for my family. Her team as always made it seamless from flights to airport transfers to concierge service so that vacation was really a vacation.
Recommended
Expert friendly service
By: Todd23
Reviewed on: 19 Jul 2016
Barbara was extremely helpful in planning our trip to Bermuda. We booked it pretty late and all requests we had were fulfilled . Everyone in Barbara's office is as friendly and helpful as well.
Recommended
Fantastic Italy Vacation
By: Dee
Reviewed on: 08 Aug 2016
Our vacation was a 10 on a scale of 1-10. Barbara at Bayside Travel is the absolute best. Every vacation she has planned for me has been phenomenal.
Recommended
Wonderful Croiata
By: Splendid
Reviewed on: 12 Oct 2016
Crystal Esprit was wonderful. Quite beautiful, exceptional chef, food simply fabulous. Wonderful service and beautifully appointed common rooms. The Dining room was exceptional and our wine server was exceptionally attentive. Our first time on Crystal, but will not be our last.
Recommended
Review
By: Joe (PCC)
Reviewed on: 14 Nov 2016
As always, Iris & Carlos were incredibly helpful & professional. Thank you. Joe M.
Recommended
Expert Travel Service at its best
By: CH Traveler
Reviewed on: 09 Jan 2017
Barbara and her team put an extraordinary family trip to Hawaii together for us. It was a very packed schedule with many different activities from private guided tours, to zip lining and night diving with Manta rays. Bayside also organized all the meals in local specialty restaurants and in particular helped us set up a private family dinner on the beach, one of the highlights of the trip. Since we were traveling to different Islands over the very busy Christmas week it wasn't easy to find nice hotel accommodations. But Barbara also solved that for us and we ended up in 3 wonderful resorts and had great rooms with beautiful views each time. Thank you Barbara for another unforgettable trip, we cant wait to work on the next one.
Recommended
Travel Agent Review
By: vacationer
Reviewed on: 08 Feb 2017
Barbara was great. She knows a broad range of vacation properties well. What I think she does really well is get to know her client and what they like. She spent a lot of time asking me questions about what I and my wife as well as family like. She then matches us with the best property. For example my wife and I just returned from St Barths where Barbara had us stay at the Le Quanahani. She knew we liked Caneel Bay in St John and Little Dix Bay in Virgin Gorda and sent us to LQ. We loved it. We visited other hotels on the island friends had recommended and Barbara steered us away from them and I am glad she did. She has a good sense of what works best for her clients. Her staff and concierge service top notch also.
Recommended
Happy Traveler
By: Happy Traveler
Reviewed on: 20 Feb 2017
It is always a pleasure working with Barbara.
Recommended
Turks and Caicos
By: Babs
Reviewed on: 18 Feb 2017
This trip was flawless. We ran into a weather glitch and everything was rearranged so we could go the next day
Recommended
In winter with potential snow...
By: Travellin' man
Reviewed on: 21 Feb 2017
As we were about to depart for Iceland we got hit with 12 inches of snow. Many flights were cancelled and everyone was advised to stay off the unplowed streets. Icelandair kept saying that they were departing on schedule and we looked out at the snow. The team from Bayside travel, working from home because of the weather was constantly on the phone with us. Updating us on the flights, giving us phone numbers to call at the taxi company and at Collette. We foolishly did not take the travel insurance and stood to be out our investment. They stayed with us and eventually the plows came and cleared our street . The taxi came ahead of schedule and we made our way to the airport to depart only one hour late. Without their hand - holding we were besides ourselves, with their hand - holding we came through in one piece. Bayside travel is the best and from now on we will take the travel insurance they suggested.
Recommended
Hawaii
By: Tina
Reviewed on: 03 Mar 2017
Fantastic. She knows exactly the questions to ask to figure out what will best suit you. She goes over all the things you may need to complete your trip. Planning my trip was breeze because Barbara and her staff took care of everything. All aspects from flights, hotel, car rental, dinner reservations and activities were taken care of by them. Everything was great and the trip ran like clockwork.
Recommended
Mother/Daughter Belize trip
By: Janine
Reviewed on: 03 Mar 2017
Barbara and Bayside Travel arranged a fabulous 1 week vacation in Belize for me and my 2 daughters. Their suggestions & booking of hotels was perfect as well as each pre-arranged excursion. Communication is always excellent and top-notch. Every trip Bayside Travel has arranged for me has been excellent from start to finish. Best travel team!
Recommended
Trip to Grenayda
By: Pelham PCA member
Reviewed on: 10 Mar 2017
Barbara was the perfect navigator and expediter for our last minute trip. Mechanics and logistics were perfectly orchestrated and implemented. Resort met --and beat--our requirements and expectations. A+++
Recommended
I don't kno what this means
By: stacey
Reviewed on: 20 Mar 2017
Overall good - she booked our trip to Half Moon in Jamaica
Recommended
Loves to Travel
By: jetlag
Reviewed on: 30 Mar 2017
Always a pleasure, very informative, keys into our needs and desires. Like going home.
Recommended
Best travel agent!
By: LM
Reviewed on: 05 Apr 2017
Barbara is fantastic. She understands what we want, and always does her best to find us the perfect spot. Our travel plans always go smoothly and I feel confident when I book travel with her!
Recommended
Phoenix/Sedona
By: VG
Reviewed on: 17 Apr 2017
Great experience...very prompt and knowledgeable
Recommended
Extraordinary
By: Vikas
Reviewed on: 04 Jun 2017
Barbara and her team are true travel professionals - planing every aspect of your trip to the smallest detail - dinner suggestions etc. It is a pleasure working with her and her team.
Recommended
Trip Review
By: Vivian
Reviewed on: 13 Jul 2017
Wonderful. Barbara was attentive and professional. Our trip was great and I would use her again.
Recommended
Adventures for the curious traveler
By: Stanley
Reviewed on: 31 Jul 2017
She is professional, responsive and most importantly, she listens attentively to her clients to learn what would offer the best traveling experience.
Recommended
Jackson Hole multi-generational big birthday bash
By: The Galishoffs
Reviewed on: 11 Aug 2017
Barbara is always attentive to every detail. She has tremendous patience in dealing with a large group and all of the varying needs that come up. Her recommendations are always spot on and when she doesn't know an answer herself, she will find the right person to provide the answer. Have been working with Barbara for years and always happy
Recommended
Tuscany 2017
By: Mark
Reviewed on: 28 Aug 2017
Barbara and her team are the most accomplished travel professionals with whom I have had the pleasure of working. Attention to every detail while allowing flexibility to our schedule provided for a fabulous trip! I strongly recommend Barbara and the team at Bayside Travel for your travel needs.
Recommended
Italy 2017
By: John Ricevuto
Reviewed on: 26 Sep 2017
Barbara was wonderful with every aspect of our vacation. she planned everything as exactly how we wanted. from air to the tours and hotels. everyone I worked with was great as well (carlos & annmarie) went out of there way every time I called. I would not think twice about planning my next vacation with out them.
Recommended
Always Barbara
By: Explorer
Reviewed on: 02 Oct 2017
Have worked with Barbara for many years. Always informative professional and dependable. Like going home. Keys into our needs. Knows our preferences and expectations. Although it was our choice to sail with Viking river cruise to Portugal who claim to be a 5 star ship we will say never again Viking. All our connections private tours etc. which Barbara orchestrated were perfect. Unfortunately we were all duped by Viking.
Recommended
bjornhaines Europe
By: bjornhaines
Reviewed on: 09 Oct 2017
Barbara and team were great all around and extremely responsive at all points during the process. They made it an easy and enjoyable process.
Recommended
Perfectly planned vacation
By: Kathy
Reviewed on: 29 Oct 2017
Barbara is knowledgeable, friendly, honest and most importantly listens to what you want and very patient with ALL questions you may have. She has planned trips for me which were far above my expectations. I strongly recommend calling her for all your travel needs, you will be happy you did :)
Recommended
Hawaii 2017
By: Jerry S
Reviewed on: 17 Nov 2017
Great to work with. Very knowledgeable of multiple venues
Recommended
Travel Planning
By: Amilli
Reviewed on: 24 Nov 2017
Barbara and team are great! Very happy with the trips, activities and restaurant, hotel and other recommendations!
Recommended
TRIP TO ARUBA
By: MAT
Reviewed on: 22 Dec 2017
Both Bayside Travel Personnel and Ms. Nichuals personally were a pleasure to deal with. All aspects of our trip was handled professionally, and the communications between us could not have been better! They made sure satisfaction was guaranteed.
Recommended
Working with Barbara
By: Susan
Reviewed on: 06 Jan 2018
Barbara is the best! She's in the know, on the ball, easy work with and so responsive.
Recommended
Club Med
By: Andy
Reviewed on: 08 Jan 2018
Planning this trip we spoke with Iris and the trip to Club Med-Punta Cana was great.
Recommended
Great trip!!
By: barb
Reviewed on: 04 Jan 2018
She made everything work very very smoothly from the airport to our destination. We had the type of room we requested and the type of all inclusive resort we wanted. Great experience all around.
Recommended
Grenada
By: AFL
Reviewed on: 07 Jan 2018
She was great. She listened to what we were looking for and found a hotel that was perfect for us.
Recommended
Pino review
By: Pino
Reviewed on: 16 Jan 2018
She is AMAZING. She listens and never stops adjusting the trip until you are totally satisfied
Recommended
Honeymoon
By: Honeymoon
Reviewed on: 11 Feb 2018
Been working with Barbara for many years. Many many wonderful experiences. It was my request to stay at the Peninsula. Barbara was quite surprised we did not absolutely love the experience.
Recommended
Should have listened
By: Adventuresome
Reviewed on: 11 Apr 2018
Barbara is always a delight. Knowing our level of expectations after many years working together, it was us who asked to go on the Windstar Legend. Barbara's remark was she was not sure this was the right vessel for us. Should have listened, especially after the most wonderful experience on Crystal Esprit.
Recommended
2018 April Key Biscayne
By: Brian Hallowell
Reviewed on: 16 Apr 2018
It was a pleasure to work with Barbara right from the start of our planning to the final details.
Recommended
The Best
By: Linda
Reviewed on: 14 Apr 2018
Barbara's is an unusual person who is extremely knowledgeable and understands the needs of her clients and we appreciate her very much
Recommended
Great trip
By: NB
Reviewed on: 27 May 2018
It was a pleasure working with Barbara. After asking great questions and making terrific suggestions, she crafted a wonderful vacation for my family. Can't say enough good things. Thank you!
Recommended
Love to travel
By: LTT
Reviewed on: 13 Jul 2018
Family vacation with many legs in Europe. All connections expertly executed. Barbara's wonderful suggestion, knowing how we love Itily was right on target, after traveling on Uniworld in Paris and the north of France. Such a great adventure. Thank u Barbara.
Recommended
Barbara N
By: Rachel Pino
Reviewed on: 16 Jul 2018
She has booked 5 trips for us and every one has been flawless! I would recommend her to anyone!
Recommended
BEST travel agents
By: Kdt
Reviewed on: 26 Jul 2018
Easy. Informative. Fun. Great service. She takes the stress out of planning trips. I recommend her to everyone!
Recommended
Sweden and Denmark
By: Michele
Reviewed on: 30 Aug 2018
Barbara was a pleasure to work with. Very understanding and accommodating. Planned the vacation of a lifetime for us!
Recommended
Greece teip
By: John
Reviewed on: 17 Sep 2018
Barbra and her support staff are great , we have used Bayaide travel quite often and they are never any issues , we are grateful and very good to work with, Barbara until the next time thank you John and Donna
Recommended
Ireland
By: Amy
Reviewed on: 02 Oct 2018
Barbara was able to put together an eight-day trip to Ireland within six weeks. The trip included a customized itinerary, hotels and a private driver. This was done for a travel period at the end of August/beginning of September when reservations were still hard to book.
Recommended
Only Bayside Travel
By: travelin' Joe
Reviewed on: 21 Sep 2018
My wife and I couldn't find a tour that included only Stockholm and Copenhagen and we were hesitant to visit these cities totally on our own. Barbara Nichaulls and her staff at Bayside Travel put together an itinerary that included everything that we wanted to see and do. We even had our own personal tour guide for 2 hours when we arrived in Stockholm and she familiarized us with the city and made many worthwhile suggestions as to how we would spend our time. It was a beautiful package that worked out so well. From now on whenever we want to travel to a specific location we will just call Bayside Travel and let them make all of the arrangements. They are the very best in the business.
Recommended
Italy
By: PATTIE P
Reviewed on: 07 Nov 2018
Barbara and her team were exceptional to work with. My husband and I are so grateful for the effort and coordination of all of our needs. We had a magical trip in Italy and can't wait to book our next trip with Barbara!!!! Grazie
Recommended
Super Smart
By: Trip cancelled
Reviewed on: 12 Dec 2018
Truly professional, patient and knowledgeable
Recommended
Family vacation
By: Asdfjkl;
Reviewed on: 26 Jan 2019
Highly knowledgeable and professional A+++
Recommended
Great last-minute vacation!
By: Kate
Reviewed on: 16 Mar 2019
Barbara was responsive, helpful and informative. She made it easy for us!
Recommended
Excellent
By: Italophile
Reviewed on: 19 Mar 2019
Always a pleasure to deal with Barbara. She got me upgraded well in advance of my recent stay at a hotel. Can't say enough good things.
Recommended
Always a Pleasure
By: Tina
Reviewed on: 23 Apr 2019
It's always a pleasure to call Barbara to plan our vacations. Her expertise and confident enthusiasm always make me feel well taken care of and excited for our upcoming trip. We appreciate the Virtuoso amenities, especially included breakfasts and room upgrades when available. On this trip, we did a last minute switch - on site - to the Rosewood. It was a late Friday afternoon; Carlos and Ann Marie made it happen for us, and we were incredibly grateful for their help. It made our quick getaway to the Bahamas the perfect experience. I look forward to continuing to work with Barbara and Bayside Travel, and continuing to recommend Barbara to my friends.
Recommended
Carlos
By: Nanny
Reviewed on: 09 Apr 2019
I worked with Barbara's colleague, Carlos, he did a great job
Recommended
California bound
By: California bound
Reviewed on: 04 Apr 2019
Perfect: Always on the money. Everything done to perfection including dining options and reservations.
Recommended
Grenada
By: Beth
Reviewed on: 13 Apr 2019
She was very easy to deal with and encouraged us to try a new hotel which ended up being terrific.
Recommended
Highly Recommend
By: Tandl5966@aol.com
Reviewed on: 25 Jul 2019
I tell people all the time why would you even think of booking a trip on line when you have Barbara!! You give Barbara all the information about the trip you would like to take. Or if you are undecided Barbara helps you out. Then before you know it Barbara has everything booked . She does everything including booking your excursions, even booking your dinner reservations. And this is all done through her and awesome team at Bayside Travel. You have all confirmations in your hands before trip. They also advise you on insurance for your trip. Barbara keeps in contact with you up to the days before your trip to make sure all is ok. Also important is that you can call or email her anytime and she is there to answer any questions! She is awesome and her Bayside team as well. Now that is something you will never get booking a trip on line! You travel with peace of mind knowing Barbara booked your trip.
Recommended
Brazil and the Pantanal
By: susan
Reviewed on: 17 Aug 2019
Excellent. She is responsive to questions; professional yet friendly and easy to talk to.
Recommended
Lake district
By: Marfoos
Reviewed on: 01 Sep 2019
Always and as ever great
Recommended
Review of Barbara
By: GiGi
Reviewed on: 05 Oct 2019
Responsive, knowledgeable, she had good suggestions. It was a pleasure working with her
Recommended
Knowing your travelers
By: Happy traveler
Reviewed on: 29 Sep 2019
Always a pleasure. Very informative and helpful. Always returning call speedily. If she doesn't have the answer immediately she will always defer to another source and get back to u. A true professional.
Recommended
Adventure seeker
By: Adventure seeker
Reviewed on: 28 Dec 2019
Barbara, the ultimate professional. Very responsive, knowledgeable. A pleasure. We have made many trips together.
Recommended
Excellent
By: Beth
Reviewed on: 15 Jan 2020
Barbara is a pleasure to work with. She is very knowledgeable about properties and delivered on our requirements. She is not pushy but understands the need to be decisive. I would use her again in a heartbeat!
Recommended
Barbara is the best!
By: Dee
Reviewed on: 27 Jan 2020
Amazing. Barbara is the best of the best.
Recommended
The best travel advisor ever
By: Julie L
Reviewed on: 18 Feb 2020
Barbara is the absolute best. We have worked with her for many years and every trip has been fantastic. She and her team are knowledgeable and eager to help. They have arranged trips to Europe, Mexico, the Caribbean, and elsewhere. They have great hotel recommendations and they are wonderful cruise advisors. If there is a problem, they solve it. We can't say enough wonderful things about Barbara and her team!
Recommended
always there when needed
By: wonderlust
Reviewed on: 20 Feb 2020
Always a pleasure. Can count on her for her professional, articulate and knowledgeable input. Trust her well deserved capabilities. Always just a call always, and always a speedy response.
Recommended
St. Barth's
By: roe
Reviewed on: 27 Mar 2020
Barbara and her staff are very professional, accommodating, quick to respond and a pleasure to work with! I've booked all my trips with Bayside Travel for at least 20 years and have always been super satisfied! They are the BEST!
Working with Barbara Nichuals, you will have access to:
- An experienced travel guide whom you can rely on before, during, and after the trip
- Exclusive luxury resorts and properties
- Once in a lifetime experiences
Explore with the Best
Virtuoso Advisors are constantly pushing the boundaries in unique travel experiences.
Alliance programs are unique tailored experiences exclusive to travelers working with Virtuoso Travel Advisors.
learn more