Travel Specialties
Interests
Adventure
Family Travel
Safari
Spa Vacations
Ocean Cruising
Selling Travel Since
1964
My Background
I've been in the business since 1964 (is that possible?!) when I joined my father's thriving travel agency, Fisher Fremont Travel in Toronto. Decades later I like to say that I am still making my client's travel dreams come true. I am a 'lifer' as we say in this industry.
My specialty is crafting worldwide luxury travel experiences.I work very closely with my clients and have been blessed to have established long lasting relationships along the way. This enables me to plan the ultimate vacation experience while making suggestions that are just right. Whether it's a sinfully romantic honeymoon, a family safari in Africa or an exciting cruise, I pride myself on anticipating the unexpected and seeing to the smallest details of every itinerary.
Wherever in the world you want to go, I will take you there.
I can be reached at shelley.fremont@visiontravel.ca or 416 481 3323 Monday through Friday, 9am to 530pm
Places I Have Traveled
Reviews and Recommendations for Shelley Fremont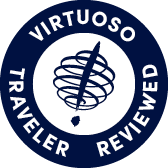 Virtuoso Verified Traveler
All reviews are from confirmed guests sharing exclusive insights
Sort reviews by
Recommended
Shout our for Shelley Fremont
By: jamiegold
Reviewed on: 05 Jan 2014
Shelley is our go to advisor for family vacations. She knows us and what will work for us, understands our particular special needs, and ensures that they are accommodated wherever she sends us. We can't rave enough about Shelley, and highly recommend her to any of our friends who are looking for somewhere different to venture to.
Recommended
ALWAYS THERE-REALLY!!!
By: should we book this?
Reviewed on: 08 Jan 2014
Shelley has always alwys been full of suggestions and found incredible trips for our family. We must drive her nuts with midnight e-mails, panicky last minute changes and our "suggestions" for how we could possibly save money. Sometimes we wounder if shelley is actually on vacation, as she gets back to us within hours when she is supposed to be away.
Recommended
Highly recommended
By: DG
Reviewed on: 11 Jan 2014
Shelley is an excellent travel agent. Her advice on where to go and where to stay is crucial to any trip that I plan. She is the most knowledgeable and experienced agent I have ever used and I will continue to book my trips through her. She is reliable and instills confidence.I know she will always steer me in the right direction.
Recommended
Highly Recommended
By: Paula M
Reviewed on: 13 Jan 2014
Shelley Fremont finds exactly what we need and like. She knows our preferences and matches them accurately. I highly appreciate Shelley's expertise and professionalism and do gladly recommend her services.
Recommended
She's the best.
By: Not provided
Reviewed on: 15 Jan 2014
Shelley is very professional and highly knowedgeable.
Recommended
Tanzania
By: mjh
Reviewed on: 04 Feb 2014
A great trip. All air travel worked out well and well coordinated by agent.  Thx.M.
Recommended
Great Experience
By: Ralph
Reviewed on: 24 Feb 2014
Wonderful Lady and highly recomend her to book your next trip
Recommended
Excellent customer service and follow thru
By: jimmeyc
Reviewed on: 07 Mar 2014
We have unending faith in Shelley's ability to deliver the right vacation ideas and destinations for our family.
Recommended
Just the best !!!
By: Janet
Reviewed on: 18 Mar 2014
Always professional and SO well informed !
Recommended
Shelley is awesome
By: JBG
Reviewed on: 26 Mar 2014
Shelley is our go to person for travel.  For the tried and true as well as new.  Straight up good advice with no surprises.  And she chases the little things that you need too.  She's also got expertise helping families with special needs make vacations work.  Shelley rocks.
Recommended
knowledgable, experienced, highly recommended
By: Flan
Reviewed on: 28 Mar 2014
Shelley houses years of experience and expertise. She has suggestions and ideas that I never considered. She has booked many trips for myself and family including insurance. Shelley is honest and respects my needs. Thank You.
Recommended
Highly recommended!!!!!!!!!!!'
By: Bubbie
Reviewed on: 08 Apr 2014
We are so happy to have been introduced to Shelley by our close friends.  Right from the start, Shelley made me feel like we were her only and best clients!  She is amazing and knows what to recommend and custom fit to our needs and wants. Shelley is always available and does promptly what she promises! We would recommend her and plan to have Shelley plan all our travel plans forever!!!
Recommended
Highly recommended
By: Malone22
Reviewed on: 08 May 2014
We had a very organized and delightful vacation.All details were handled, and we had a flawless trip.Although there were a few issues on the cruise itself, there was nothing that Shelley could have known in advance.Shelley is always lovely and professional to deal with and with my busy work schedule she is happy to deal with my travel needs at anytime, including nights and weekends.
Recommended
Highly recommended
By: kcyzner
Reviewed on: 08 Jul 2014
Shelley is an amazing travel agent and always plans the perfect trip!
Recommended
I think that Shelley is a very knowledgeable, experienced and helpful agent.
By: Carol
Reviewed on: 25 Jul 2014
Shelley is a great Travel Agent who I have used many times.  She is quick too get back to you with any queries and always ready to solve your problems.  I would highly recommend her to any friends looking for someone with Shelley's travel experience and knowledge.
Recommended
Expert, Friendly and Attentive Service
By: AWO
Reviewed on: 15 Dec 2014
I was very please with Shelley's travel arrangements and, in particular, with her patience, attentiveness and timely communications
Recommended
Another great trip to Club Med Ixtapa because of Shelley
By: Jamie, Toby and family
Reviewed on: 05 Jan 2015
Shelley is a great travel agent and friend. She understands what we need and makes it happen. Our recent trip to Club Med Ixtapa was wonderful again, and I would highly echo Shelley's advice that we visit CM Ixtapa. As a family with special needs, we are grateful to Shelley for helping us choose destinations that work for us, and put in place the supports and extras we need to make every trip a success. Thanks again to Shelley, and we highly recommend her as an agent and friend.
Recommended
Amazing planner
By: Kimc
Reviewed on: 08 Jan 2015
Our trip was absolutely amazing. Every detail was thought about and planned. It was our best trip ever!!!
Recommended
Amazing service
By: yvonne M
Reviewed on: 10 Feb 2015
Shelley was wonderful to work with from the very beginning until the end of the trip. Her attention to detail was the very best. She took care of every detail and answered all my queries and concerns with patience and cheerfulness. I would highly recommend her to anyone I know, in fact already have done so. I will be calling her for my next trip for sure. Thank you Shelley.
Recommended
Happy!
By: Kim
Reviewed on: 29 Mar 2015
You pay a premium at Club Med so expectations are high and CM did not disappoint. Lovely grounds and setting, beautiful beach and crystal clear water. perfect weather, high 20s, not a drop of rain. Our room was better than Punta Cana - our air consditioning worked but the food, while good, was not quite to the level of Punta Cana. Staff, facilities and service were superb. The entire family had a great time. But one bad thing: my daughter's Nintendo DS game mysteriously vanished from her room in a truly mysterious scenario. We are pursuing an insurance claim.
Recommended
All went well
By: jay
Reviewed on: 05 Apr 2015
thanks for the organization, including getting a wheelchair for Lydia
Recommended
Shelley rosen
By: Susie Q
Reviewed on: 21 Apr 2015
She is the best agent ever. Shelley really looks after us. She makes sure every detail is looked after, especially when we go on major trips. Eg Africa, Asia, Australia and New Zealand. And Europe. She knows exactly what has to be done and for a good price.
Recommended
Great Trip
By: Jay
Reviewed on: 19 May 2015
Everything was great. Not to file - stay in Botswana, not Vic Falls and do a day trip instead to Vic Falls. Other than that, air and hotel were all perfect!
Recommended
We love Shelley
By: Cakes22
Reviewed on: 20 Jun 2015
Great trip. No issues.
Recommended
We loved all the amenities that Virtuoso provided.
By: Heather
Reviewed on: 25 Jun 2015
We had a great trip and we loved the breakfasts and couple's massage that came with the hotel booking. Thanks Shelley for making all the arrangements. Everything went smoothly and the trip was wonderful.
Recommended
Great Resort
By: Heather
Reviewed on: 17 Jul 2015
We loved the Ritz-Carlton Resort at Half Moon Bay. Upon arrival they upgraded our accommodation which was fabulous. The breakfast and massage, which were part of the Virtuoso Amenities, were also outstanding. A great mother/daughter trip thanks to Shelley Fremont.
Recommended
Superb
By: Horace
Reviewed on: 20 Sep 2015
Well planned and executed - THANK YOU
Recommended
Best service
By: DonnaG
Reviewed on: 02 Nov 2015
Most attentive and knowledgeable travel agent. Wouldn't use anyone else!
Recommended
Climate, food and perfect service...unparalleled :)
By: GDR
Reviewed on: 03 Dec 2015
Trip, as always, was wonderful. Everything was as great as expected...even better!! Highly recommend anyone to stay at the Zoetry Paraiso de la Bonita on the Mayan Rivierra!!!!
Recommended
All without a hitch
By: Jay
Reviewed on: 03 Jan 2016
All the travel reservations were bang on - as always.
Recommended
Perfection!!
By: Frances
Reviewed on: 22 May 2016
The trip arranged for me by Shelley was perfect from beginning to end. I wanted to go to a beautiful place on the ocean where it would be hot and private to allow for rest and also with facilities to work while on "vacation". The Resort was Paradise. it is the most beautiful place I have ever been. The weather was perfect and the ocean welcoming and magnificent. The staff at the Resort from beginning to end were professional and friendly.....but never intrusive. The flight was perfect and the limo at the airport in Cancun was waiting and there was no "hassle" at any time in the whole trip. The accommodation at the Resort was perfect. I ate all meals on the large Terrace overlooking the ocean and did not go into one restaurant! The goals of my work week were easily accomplished and I rested, walked, swam and inhaled sunshine every day I was there. The arrangements were done seamlessly, and quickly, by Shelley by email, and I would not travel again without contacting Shelley.
Recommended
Fun in the sun
By: Sas
Reviewed on: 30 Sep 2016
Had a great time. Easy on flight. Shelley always looks after us. First class all the way
Recommended
Flawless understanding of client interests
By: omr
Reviewed on: 02 Oct 2016
Shelley has a fantastic ability to really get to know her clients personalities and from there plan their ideal dream trip - under any budget and to anywhere.
Recommended
Great Advice Makes a Great Trip!
By: Deborah
Reviewed on: 05 Nov 2016
As usual Shelley did an amazing job of making sure that everything was well-selected and well-explained for our first cruise on Oceania Cruises in the Mediterranean. From advice on the cruise line, to booking hotels, drivers, train tickets, and a clear, complete printed itinerary for travel after we left the ship, everything went so smoothly and easily. Our only surprises were good ones...like how magnificent the rooms were in the hotels she recommended and how much we want to get booking another trip right away! Thanks Shelley...it's always a pleasure to work with you.
Recommended
Expert friendly service
By: Jackie 29
Reviewed on: 12 Nov 2016
She is the most experienced in planning trips abroad and at home. Looks for the best adventures and great pricing. Even if there is difficulty while away she tries to fix it immediately. You can always travel at ease with Shelley behind you to look after at any time. She is a Travel Consultant.
Recommended
Top Notch Trip
By: supermom
Reviewed on: 28 Nov 2016
Very helpful and attentive travel agent and a great Abercrombie & Kent trip to Japan!
Recommended
Incredible service
By: Jan
Reviewed on: 04 Jan 2017
She is efficient fast and profeesial .. she has been my travel agent for 30 years ‼
Recommended
Fantastic advice
By: Jeff
Reviewed on: 06 Jan 2017
Shelley understood exactly what our family was after and was able to locate the resort that hit the mark. She spoke with the resort ahead to make sure all would be as promised and it was. She was super responsive with every request and even gave some first hand advice from her own travels. Highly recommended. Thanks Shelley.
Recommended
Barbados get away
By: Janet's Chum
Reviewed on: 22 Feb 2017
Shelley is lovely to work with. She is extremely knowledgeable, having been in the business for 50 years or more. she understands her individual clients and caters travel recommendations to their very specific requests. She chose and absolutely perfect hotel for us in Barbados; while i almost never return to the same location a second time, i would definitely return to The House in Barbados. she knew we would love it, and we did!
Recommended
Best Travel Agent Anywhere
By: Frances Cappe
Reviewed on: 24 Feb 2017
Shelley was wonderful to work with and understood instinctively what I was wanting in a vacation. She looked after every detail and made my recent trip to Mexico perfect. No hitches with tickets, hotel or transportation. She is prompt, efficient and a true professional. She has a great sense of humour as well and I would not want to travel anywhere without her assistance.
Recommended
Best of the best
By: DG
Reviewed on: 04 May 2017
Fabulous. Wouldn't travel without her.
Recommended
Fabulous advisor
By: Jairmar
Reviewed on: 05 Jul 2017
Shelley is a seasoned, extremely knowledgeable advisor who understands her clents' needs/desires and recommends appropriate options consistent with her clients' expectations. She is responsive, understanding and professional. i have no hesitation recommending her to others.
Recommended
Shelley is Great
By: Shelley
Reviewed on: 08 Jul 2017
Shelley is a great agent and advisor. She's always available and responsive. She has great suggestions. And she is patient. I highly recommend her!
Recommended
Smooth Sailing
By: Kootenay Kris
Reviewed on: 09 Oct 2017
Shelley has a deep pool of knowledge when it comes to creating connections and schedules for travelers, We were very happy to have connected with her for our trip to Northern Italy and Croatia.
Recommended
Scenic Budapest to Prague
By: Ronporter38
Reviewed on: 02 Nov 2017
Excellent. Very responsive , proactive & good advise
Recommended
Great trip
By: Babyboomer
Reviewed on: 21 Dec 2017
Shelley is always terrific.
Recommended
This is ridiculous - asking for a title.
By: Peter Russel
Reviewed on: 15 Dec 2017
Shelley does a very good job for her clients.
Recommended
Thumbs up for Shelley Freement
By: Rucsandra Mitrea
Reviewed on: 18 Dec 2017
Shelley has planned many of my trips over the last 12 years and she always finds just the perfect place for me. I appreciate the fact that she hears exactly what I want and then comes up with the best solution for me.
Recommended
Shelley
By: Aunty
Reviewed on: 15 Dec 2017
Always a treat working with Shelley , she is on top of everything and if she does know something she gets the answer and is back to us in no time. As we have been working together for awhile now she knows what we like . Have already recommended her to many friends
Recommended
Wonderful Oceania cruise
By: Deborah
Reviewed on: 23 Dec 2017
Shelley has organized many trips for us over many years! Our recent trip was a wonderful cruise on the Oceania line Sirena ship in the South Pacific ocean. Our travel arrangements to Lima and home from San Diego went off seamlessly. Shelley always remembers the small details and makes sure all possibilities are covered which means we travel worry free. She is very responsive in record time to emails and gets it done. We have recommended her to friends and they have experienced the same great service.
Recommended
Negril Jamaica
By: KMG
Reviewed on: 14 Jan 2018
Shelley was very good to work with and provided a number of potential opportunities for our family
Recommended
Travel agent review
By: DG
Reviewed on: 10 Jan 2018
She is the best.
Recommended
Shelley Fremont
By: Kaz
Reviewed on: 19 Feb 2018
Very thorough and fast. Always available and answers questions promptly. Has a wealth experience and offers good advice.
Recommended
Great, caring service
By: Janet's chum
Reviewed on: 27 Feb 2018
Shelley is terrific to work with. she identifies your objectives/wishes and plans and recommends accordingly. She has planned three trips for us, each completely different and each is better than the previous one. Shelley is very knowledgeable and well versed in destinations/amenities and if she doesn't know, she finds a consultant to guide her and her clients. I highly recommend her.
Recommended
Travel agent review
By: DG
Reviewed on: 09 Jan 2019
Best agent. Very knowledgeable and knows our needs and wants perfectly. I wouldn't go anywhere without her expertise. Always available.
Recommended
Spain Portugal Trip
By: Ron Porter
Reviewed on: 21 Feb 2018
Shelley was excellent as always. We had a family elder care issue about 2 weeks before we're to leave & it was touch & Go if we would be able to go on the original scheduled flight date. Discussed with Shelley & she came up with a series of P,an A, B, C & D & all details on Cancelation fees, flight costs & options ... Luckily we didn't need to use any if the options but having these details readily at our fingertips took a lot of stress off.
Recommended
Great weekend
By: Max
Reviewed on: 18 Mar 2018
Perfect. She knows what I want and delivers
Recommended
Our travels
By: Riley
Reviewed on: 28 Apr 2018
I have worked with Shelley for at least 25 Years. She really looks after me and my family. I would and have recommended her all the time. In case of emergency she is there always to help out. She's the best
Recommended
Traveling
By: Cutie
Reviewed on: 09 Jun 2018
She was amazing. Never have to worry about anything. Shelley looks after everything for us. She is the best
Recommended
Excellent service!
By: Fran Cappe
Reviewed on: 12 Jul 2018
Relaxed, impeccable, professional and perfect service for all manner of travel and exploring options. She is the best.
Recommended
Hawaii, San Diego, Vancouver, Las Vegas
By: Lenny
Reviewed on: 10 Aug 2018
It was a pleasure to work with and deal with and arranging our multi part trip to help us celebrate our 50th wedding anniversary. All flights and hotels were booked as we had agreed. In future flights to Hawaii I would've arranged to fly through the night and arrive during The morning rather than arriving at midnight.
Recommended
Really appreciate Shelley
By: Rucsandra
Reviewed on: 11 Aug 2018
Shelley has booked many trips for me over the years and she nails it every time!
Recommended
Flight to Birmingham England.
By: La Brit
Reviewed on: 21 Aug 2018
Listens to what I require and then plans my trip accordingly. Is always available to help when needed.
Recommended
Friendly, knowledgeable
By: PaulG
Reviewed on: 13 Aug 2018
Shelley always knows the best places to recommend for us, knowing what will makes us happy.
Recommended
The best of the best
By: Lady Debbi
Reviewed on: 07 Oct 2018
Shelley has looked after us for many years & has always planned wonderful trips, but this was by far the very best yet! She has a wealth of knowledge, & knows what works for us.everything she told us about Morocco was exactly how we found it to be. She makes traveling so easy. She is very organized,thorough & even while abroad, she makes herself available. When we book with her we automatically know we will have a wonderful trip. After we return home she follows through to make sure things went well & we were happy.
Recommended
UK 2018
By: D&G
Reviewed on: 13 Oct 2018
Shelley was awesome to work with. She understood exactly what we were looking for and was able to find us a flight with everything we requested at a decent price. She was thorough and professional.
Recommended
Seniors week trip to Barcelona
By: A very lovely and safe one week trip to Barcelona
Reviewed on: 16 Oct 2018
Friendly, professional and great service. All went according to our plan.
Recommended
Professional reliable creative planning
By: Debirah
Reviewed on: 17 Oct 2018
Shelley Fremont is a joy to work with. She has a vast network of contacts throughout the world to call on to enhance your travel experience. We recently traveled to France with 16 family members aged 2 to 80. Shelley's arrangements made our travel from location to location seamless. Everything was perfect.
Recommended
Best service imaginable
By: Fran
Reviewed on: 09 Jan 2019
Excellent. Shelley is thorough and understands her clients needs and wishes. She aims to please and always does so. Working with her is a fun and productive experience. If unsure of options and prices, she is a wealth of information and is indefatigable with questions and clarifications for inexperienced travellers, like me.
Recommended
Amazing
By: Shawzy
Reviewed on: 09 Jan 2019
On the ball! Easy to deal with and gives great options.
Recommended
Quick Get Away
By: LarryT
Reviewed on: 15 Feb 2019
My adviser, Shelley Fremont, could not have been more efficient! Listening to my needs and providing rapid advice and solutions for our situation within a few short hours was most appreciated and highly professional. Thank you Shelley
Recommended
Shelley Fremont
By: Brenda
Reviewed on: 03 Mar 2019
Shelley is a true professional and certainly knows every detail of personalized travel. Shelley is so sweet and wonderful to work with. When you tell Shelley want you are looking for, she finds it tailored to me and is always there for any troubleshooting and always returns calls, emails immediately. I will always work with Shelley- she is the best!!!
Recommended
Shelley Fremont
By: Roxy
Reviewed on: 05 Mar 2019
Always easy and efficient
Recommended
Summer holiday in the Big Apple
By: Cristina
Reviewed on: 29 Jul 2019
Working with Shelley is fantastic! She makes the trip planning and travel process easy and worry free. I would highly recommend Shelley to anyone requiring travel needs.
Recommended
Trip to UK
By: La Brit
Reviewed on: 25 Jul 2019
Always ready to help and get the best price for air travel.
Recommended
Silver Spirit Baltic Cruise
By: Jimbo
Reviewed on: 30 Aug 2019
Terrific !! Shelley is a real professional. Always on top of things, and always courteous. She is a pleasure to work with.
Recommended
Leisure and Business Trips
By: Sam
Reviewed on: 23 Sep 2019
Shelley is my go-to person for all my travel needs! She finds me the best flights for my leisure trips and works 24/7 for all my business needs! You will not find a more reliable travel agent than Shelley!
Recommended
Excellent Advice
By: Nora
Reviewed on: 29 Sep 2019
We really enjoy working with Shelley. She has excellent recommendations for travel and hotel options, organizes all transfers so that travelling is seamless and has a wonderful, fun personality.
Recommended
Consistently great
By: Shawzy56
Reviewed on: 20 Nov 2019
As always, great friendly service. Goes the extra mile to help.
Recommended
Best Trip - Thanks Shelley
By: Deborah
Reviewed on: 21 Dec 2019
It was wonderful working with Shelley again for this trip. Shelley knows the level of comfort and attention we like and always has the best advice for selecting cruises, excursions and connections. We always know that the arrangements Shelley makes will go off without a hitch. We had a spectacular vacation. Thanks Shelley.
Recommended
Israel
By: Sil
Reviewed on: 11 Jan 2020
Always easy and extremely efficient. She is very knowledgeable and has great contacts from all over the world
Recommended
Travel agent
By: DG
Reviewed on: 19 Jan 2020
As always, top service. I can always rely on Shelley to book the best trips for us. She is knowledgeable, well travelled and knows exactly what works best for us. I wouldn't travel without her help.
Recommended
Shelley is Great
By: Jay
Reviewed on: 02 Mar 2020
We have worked with Shelley for now I am guessing 20 years. That says it all. She is great and I could not imagine travelling on business or pleasure without her. Always there, always available and believe me, there is never a trip without a change. Thank you, Shelley
Recommended
great recommendations
By: Paul G
Reviewed on: 15 Mar 2020
Shelley makes an effort to understand our family's needs and finds great places that suit us.
Working with Shelley Fremont, you will have access to:
- An experienced travel guide whom you can rely on before, during, and after the trip
- Exclusive luxury resorts and properties
- Once in a lifetime experiences
Explore with the Best
Virtuoso Advisors are constantly pushing the boundaries in unique travel experiences.
Alliance programs are unique tailored experiences exclusive to travelers working with Virtuoso Travel Advisors.
learn more