Cassandra Bookholder
CTA
Phoenix, AZ United States
Travel Specialties
Interests
Beach & Sun
Food & Wine
Culture, History & Arts
Honeymoons
Sports & Outdoors
Destinations
Australia
New Zealand
Fiji
French Polynesia
Selling Travel Since
2006
My Background
Cassandra has consecutively been listed by Travel+Leisure Magazine as a top A List advisor for Australia & New Zealand since 2009. Cassandra's focus includes luxury experiences with an emphasis on adventure, food & wine and new ways to explore old favorites. Travelers of Cassandra range from honeymooners, high-net-worth individuals and multi-generational families.
Places I Have Traveled
Reviews and Recommendations for Cassandra Bookholder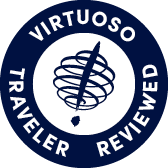 Virtuoso Verified Traveler
All reviews are from confirmed guests sharing exclusive insights
Sort reviews by
Recommended
Perfect Service
By: Tester
Reviewed on: 27 Sep 2013
On all inquiries Cassandra has exceeded my expectations. The level of service has always been 100%. Wish I could hire her . Has to be the best person in the agency.
Recommended
Highly recommend
By: VEL
Reviewed on: 17 Sep 2013
Cassandra always does an excellent job! I always trust her experience and recommendations when booking a vacation, and I highly recommend her to my friends and family.
Recommended
Cassandra is wonderful
By: drdr
Reviewed on: 28 Sep 2013
Cassandra has planned two big trips for us, Australia/New Zealand and Israel.She took the time to understand our values, special wishes, and needs. She was realistic about logistics and budget.She was flexible and immediately responsive.The properties she recommended were gorgeous.Our daughter missed her 17th birthday when we crossed the international dateline.Cassandra arranged for a yummy chocolate cake to be delivered upon our arrival to each hotel.She is now our only travel advisor.
Recommended
Great to work with
By: JohnS
Reviewed on: 30 Sep 2013
Cassandra provides a thoughtful, well-crafted set of options and service. She follows up and makes sure that the details are covered.
Recommended
VERY Highly Recommended
By: Paul
Reviewed on: 05 Oct 2013
We have had the good fortune to have two trips planned by Cassandra, and she will absolutely plan our next trip. She is attentive, meticulous, thorough, and a pleasure to work with.
Recommended
Highly Recommended Professional
By: Mr. Bogie
Reviewed on: 20 Oct 2013
Cassandra has done a number of trips for us over the years and each time it has been a pleasure to work with her. Cassandra is a real professional, easy to work with, and has a true knowledge of a seemingly limitless number of itineraries. We highly recommend her.
Recommended
Highly recomment
By: Jenny and Jerry
Reviewed on: 11 Oct 2013
Cassandra has put together several amazing trips for us these past 5 years. Everything has gone smoothly on all trips. She knows what we value, good food and beautiful places to stay, and always delivers. When we have our grandson she knows what he is interested in and consistently is able to deliver unforgetable places to go and things to do, he likes education and adventure. We could not be more pleased, she is what keeps us coming back to this travel agency.
Recommended
By: klnews
Reviewed on: 11 Oct 2013
Cassandra puts great trips together, manages our anxieties as we try to plan our trips. We get great hosts in the visiting countries
Recommended
Very highly recommended
By: Rick
Reviewed on: 11 Oct 2013
Cassandra was accurate, prompt, friendly and thorough. She was easy to deal with and had great ideas on hotels and tours. We could not be more satisfied.
Recommended
Exceptional
By: PS72RJ
Reviewed on: 01 Nov 2013
Cassandra was exceptional at listening to our interests and passions and planning a trip that exceeded anything we could have planned ourselves. All went quite smoothly, with every detail possible considered. An outstanding experience.
Recommended
Highly recommended
By: Tony
Reviewed on: 26 Oct 2013
Well planned vacation. Recommendations were right on, and accommodations were excellent. Very hands on approach which leads to successful results. Mindful of details of our trip planning, making our vacation very enjoyable. We would highly recommend Cassandra to anyone.
Recommended
Highly Recommended
By: MEDG
Reviewed on: 29 Oct 2013
Our three weeks in Australia were absolutely fantastic. Cassandra did an excellent job matching our goals to her itinerary for us - guides were all friendly and informative. Her advice about travel in Australia helped us maneuver comfortably in the urban and rural places we visited.
Recommended
Over The Top Trip to New Zealand
By: julieh
Reviewed on: 24 Nov 2013
We could not have had a more amazing trip for my husband's 60th birthday. Cassandra planned every detail to perfection. It was as if she knew exactly what we loved and made sure to exceed our expectations. Traveling with a group of friends can be stressful but Cassandra made sure that there were activities planned specifically tailored to each person's interests. We have never had a better or more smooth travel experience. I would highly recommend Cassandra and Odyssey Travel!
Recommended
Highly recommend
By: Amy
Reviewed on: 03 Dec 2013
Cassandra is excellent to work with and I highly recommend her! She has organized amazing trips for us including an expedition to Antarctica, Switzerland and Amangiri resort in southern Utah. She is always professional, helpful and knowledgeable...not to mention funny and friendly. She is truly a pleasure to work with!
Recommended
Highly Recommended
By: Traveler123
Reviewed on: 07 Jan 2014
Cassandra was very professional and planned an amazing trip for us to New Zealand and Australia. She has great knowledge of the area having lived in Australia. Her suggestions were perfect and the places, tours, recommended sightseeing, etc. were great. It was luxury all the way. I can't say enough good things about her knowledge and professionalism. Definitely listen to her suggestions as she knows where you should stay and what you should see when you are there.
Recommended
Awesome Travel Consultant
By: JayBird
Reviewed on: 30 Dec 2013
Just back from an awesome trip to Australia that Cassandra planned for my wife and I. Just a short meeting with Cassandra and she proposed the exact itinerary to fit our interests; no changes needed. We're extremely satisfied; a truly awesome vacation. We'll look to Cassandra for our next international holiday and would highly recommend her for anyone heading to Australia!
Recommended
Smallest details are always covered--no hitches--ever.
By: steveswink@tuxedodistributors.com
Reviewed on: 02 Feb 2014
As long as Cassandra is with Camelback/Virtuoso we will use Cassandra to plan all our trips.  If she were to leave for any reason we would go with her.  That is what my wife once told me.  If you ever leave me I'm going with you. That is exactly how we both fell about Cassandra.
Recommended
recommended
By: Not provided
Reviewed on: 05 Mar 2014
just needs to analyze details of the trip, exactly what room was booked in a hotel and give the details of the trip at least few weeks earlier.
Recommended
A trip I will never forget
By: Rene'
Reviewed on: 28 May 2014
Recommended
Always well-done
By: Donna
Reviewed on: 08 Aug 2014
This was our third big trip organized by Cassandra. As always, she was a good listener, and responded with good advice. Her hotel recommendations were wonderful. All services arranged were top quality and hassle-free. We will always use Cassandra as our travel consultant!
Recommended
Great holiday
By: Eleanor20
Reviewed on: 23 Feb 2015
Although the trip and the hotels were great we were under the impression that breakfast was included with the Four Seasons Maui and it turned out that was not the case. I emailed Cassandra to find out if this was the case but did not hear back from her. I also telephoned her when I returned and still have not heard from her. I hope she is fine because this is unlike her and we have had very good experiences in the past. Eleanor
Recommended
helpful and knowledgable
By: tom
Reviewed on: 26 Apr 2015
We planned most of our 20 day trip to Australia, but one of the highlights was Kangaroo Island visit she planned and the encouragement to go Platinum on the Ghan. Both the guide and the B&B on the island were superb.
Recommended
SE Asia
By: Bon Bon
Reviewed on: 20 Jun 2015
Trip was very good. Everything went very smoothly. I really enjoyed it.
Recommended
Great service, friendly workers
By: LC42
Reviewed on: 16 Jul 2015
We had a great trip and experience at the Hyatt Aruba. The people were friendly and the accomodations were good. The only issue was, there was a lot of work going on while we were there and some of the balconies were closed off with workers up and down on ropes painting. LC42
Recommended
Very responsive
By: ScottSh
Reviewed on: 06 Aug 2015
Cassandra planned a wonderful trip to Greece with only a few weeks notice. As always, she is wonderful to work with and very flexible/service oriented.
Recommended
Fantastic start to finish!
By: Michigan26
Reviewed on: 22 Aug 2015
Cassandra did a great job of helping us plan a dream trip to Australia. While we had 'must see' places, Cassandra was able to highlight and suggest additional options. From our visas, flights, drivers, accommodations and expeditions, everything was top notch! It was seamless start to finish without one hiccup. She did a great job of organizing and pacing the trip from start to finish. We had the just right amount activities versus leisure time. We can't wait to go back again and would give Cassandra our highest recommendation.
Recommended
AMA is a mixed bag..
By: Paul
Reviewed on: 15 Oct 2015
I don't have room here to explain myself fully, and not to do so would be a disservice to Cassandra and AMA. Here is a capsule view. The flights arranged by Cassandra made the trip pleasant, a big thing for a long flight. Budapest was great. far exceeding our expectations. Our cruise, which we thought to be one long cruise, was in reality two cruises, and as it turned out, they were indeed two very different cruises, but on the same ship, with the same crew. Simply put the second cruise was far better than the first cruise for many reasons. I thought the crew exceptional, from the captain on down. They handled problems efficiently (broken lock, shallow water) and kept things going. The dining room staff was great, the chef, not so much. The tours were very different. Week one, the buses were often late, and were often parked a good distance from where tours began and ended. Week two, busses on time, and conveniently parked. Out of space, but this was not worth the expense.
Recommended
Very Helpful Assistance - Full planning
By: TJE
Reviewed on: 09 Nov 2015
We worked with Cassandra to plan our trip to Sydney and Cairns, Australia. She was very professional and helped us from the beginning of planning all the way through dinner reservations, etc. She clearly has deep knowledge not only about Australia but also which tour operators, hotels, etc. are the best in the area. She was very helpful in our process. While there were a couple of challenges during the process, she helped us resolve those challenges, which subsequently enabled us to truly enjoy a great family vacation. I would use her again in future trips.
Recommended
31th OUTSTANDING TRIP
By: Steve
Reviewed on: 21 Nov 2015
Check in smooth as silk as always and an upgrade as always. Always try to stay in a Virtuoso property if available. Cassandra never leaves a loose end...ever. Welcome package in the room always. If she ever leaves Camelback I will follow her. I never ever intend to have anyone else handle our travel. Steve
Recommended
A few issues this time...
By: Arizona
Reviewed on: 26 Nov 2015
We've had Cassandra plan several vacations in the past and they've always been fantastic. This time around, however, we ran into some communication issues. Our best guess is that because we were picky on where we were staying (properties that weren't her recommendations) she wasn't able to get as large a commission and wasn't as interested in assisting in other details on the trip. We had a hard time getting emails responding to questions and found a concierge where we stayed to be far more helpful. I would still recommend Cassandra to anyone planning a vacation, however, if you are picky on certain details or want to book with places outside of her network, you might want to do everything on your own.
Recommended
Expert advice
By: Paint Horse Girl
Reviewed on: 20 Dec 2015
I've had the pleasure of working with Cassandra on 4 trips - two to New Zealand, one to Australia, and one to France, and she does a fabulous job. My husband always says "a trip is made or broken in the transfers" - the transfers from point A to point B to point C are critical to a smooth, enjoyable trip, and Cassandra makes sure the whole itinerary works smoothly and that someone is working on the ground to make it happen. Cassandra has also saved us from making trip planning mistakes - the first time I called her for advice, she steered us away from driving 4-5 hours on a twisty windy road behind tour buses by suggesting a private helicopter instead. The day in the helicopter turned out to be one of the most memorable days we've ever had on vacation - he touched down in some beautiful spots, and really made the day wonderful. Cassandra has the expertise and connections to make a trip truly first rate. Her knowledge of the top hotels in NZ and Australia is outstanding.
Recommended
Simply Amazing
By: Rick
Reviewed on: 02 Feb 2016
Cassandra planned a trip to Antarctica for us. We had no idea what to expect but the results were simply amazing. Hotels, travel, side trips, restaurants, and ship were wonderfully planned and executed. With lots of input but little work for us, the trip was planned perfectly and the results were simply amazing. Thank you Cassandra.
Recommended
Amazing trip of a lifetime!
By: Pamela7101
Reviewed on: 23 May 2016
Cassandra assisted 2 women to plan a 30 day trip to New Zealand and Australia. We had several conference calls to discuss travel styles and preferences, to plan a proposed itinerary and then Cassandra helped us tweak it to perfection. We hopscotched through the North and South Islands of New Zealand and then on to southeast Australia, including Kangaroo Island and Tasmania. Cassandra arranged all transportation including international and regional flights, trains, ferries, as well as private drivers and tour guides to personalize our experience. She placed us in unique and charming hotels convenient to the sites we wanted to visit. Cassandra expertly planned and coordinated every detail of the trip so each day was filled with amazing adventures, magical discoveries and wonderful experiences. We were entranced with the beauty of scenery, the amazing wildlife and the friendliness of the locals. Because of Cassandra this truly was a trip of a lifetime that exceeded all expectations!!
Recommended
Service was good and friendly
By: Vickie 45
Reviewed on: 04 Mar 2016
The Cruise was nice for what it was, although I do prefer the smaller more intimate cruises of Oceania. To me this was a little too noisy and boisterous. That is only my personal opinion. The food was also a little lacking in my opinion. I did not like the 8PM dinner seating. Too late for me, so did not take advantage of the Dining room but once. The food then was good however. Would recommend for family cruising but perhaps not for more seasoned cruisers or those who prefer more relaxing travels.
Recommended
Efficient, Friendly and Service-Oriented
By: Rich
Reviewed on: 15 Mar 2016
Although this was only a hotel reservation request, Cassandra was great -- she gave me plenty of options and price points and checked in regularly to ensure we were prepared for the trip. I would not hesitate to use her again. She is wonderful!
Not Recommended
Ok service
By: KT90
Reviewed on: 15 Mar 2016
I did most of the planning for our trip to NZ/AUS. I felt Cassandra didn't listen as much to the options of what we wanted to do on our trip and that I had to remind her of certain aspects for booking. I felt the advice I was given was based on the kickbacks she would get versus what was best for us. The hotel in Sydney she recommended was great, but the one in Queenstown left much to be desired. I felt as though she didn't communicate with us well. We talked on the phone only once and with emails it would take a while to get a response. I heard great reviews from this company from other family that has used it and expected more.
Recommended
Expert in travel!
By: Jimbob
Reviewed on: 15 Mar 2016
Cassandra is definitely an expert in New Zealand and Australia. Just give her an idea of your trip and she is full of suggestions and recommendations. Very friendly and great follow up!
Recommended
The Trip of a Lifetime
By: Rene'
Reviewed on: 17 May 2016
Cassandra assisted us with our travel plans starting in Rothenburg ob der Tauber, on to Munich, Strausburg, France, into Italy starting in Como and ending in the Amalfi Coast. Everything was perfect from the hotel reservations to the personal tours. This is the 2nd time we've used Cassandra for our travel needs and we are already planning our next trip in 2018! Thank you Cassandra & Camelback Odyssey Travel
Recommended
Professional and Very Thorough!
By: Sessums21
Reviewed on: 11 May 2016
I had a very seamless and enjoyable experience working with Cassandra; she is the best! She made sure no stones were unturned, and that we had the best vacation possible. With this being our first trip to the Bahamas, it truly was amazing, and a huge part of that is because everything was handled and set up perfectly, and we had no problems. It allowed us to not stress about our vacation, but enjoy it to the fullest! THANK YOU!
Recommended
Awesome Service!
By: Donn
Reviewed on: 25 May 2016
We had a wonderful trip and are thankful for Cassandra's help in booking and handling all the details! Can't wait until we can do it again.
Recommended
Awesome
By: K
Reviewed on: 03 Jun 2016
First off, Cassandra was so easy to work with. We had numerous questions, changes, and concerns for our trip but she was always quick to reply and always courteous and always had the answers! Everything went so well in Italy and all the tours were on point! I would definitely work with her again (and again) and would recommend her without reservation to anyone looking to have a stress free and wonderful trip. Thank you Cassandra!
Recommended
Family Trip a Hit!
By: KStew
Reviewed on: 20 Jun 2016
We recently took a trip to the Turks and Caicos Islands with our family and had a great time. We received excellent service form the moment we began planning the trip, to the follow up emails upon our arrival home. Thank you Cassandra for taking such good care of us.
Recommended
A Great Experience!
By: John42
Reviewed on: 02 Jul 2016
Thanks to Cassandra Bookholder we had a wonderful trip on Viking's Romantic Danube River Cruise. We truly appreciated Cassandra's professional and caring travel advice and fine arrangements from start to finish. Due to her efforts we had a very memorable vacation. We would highly recommend Cassandra's assistance to anyone looking for a top-notch travel experience!
Recommended
Efficient and well-thought out
By: Rich
Reviewed on: 30 Aug 2016
The booking was for a hotel only, but Cassandra went above and beyond recommending specific rooms within the hotel along with their pluses and minuses. This was really helpful!
Recommended
Copenhagen
By: K
Reviewed on: 24 Oct 2016
We had a great 1/2 day walking tour in Copenhagen. Our guide was very good and we learned quite a bit. Cassandra always does a very good job at helping us with our travel details. Kim
Recommended
South Korea
By: Steve
Reviewed on: 06 Oct 2016
Outstanding planning and execution of this trip by Cassandra. Booked us into wonderful hotels. Cox and King tour guides are the best. We never use anyone else for travel. 9 years she has been planning our trips around the world. I would recommend Cassandra to anyone interested in great travel plans without any hitches. She is the best.
Working with Cassandra Bookholder, you will have access to:
- An experienced travel guide whom you can rely on before, during, and after the trip
- Exclusive luxury resorts and properties
- Once in a lifetime experiences
Explore with the Best
Virtuoso Advisors are constantly pushing the boundaries in unique travel experiences.
Alliance programs are unique tailored experiences exclusive to travelers working with Virtuoso Travel Advisors.
learn more
Australia
New Zealand
Fiji
French Polynesia