Travel Specialties
Interests
Safari
Independent Tours
River Cruising
Ocean Cruising
Spa Vacations
Destinations
South Africa
Vietnam
Thailand
Cambodia
Italy
Selling Travel Since
1985
My Background
I am a Virtuoso travel advisor based in Louisville, KY, where I have been planning travel for 32 years. Before I became a travel advisor, my background was in teaching 3rd graders.
I have personally visited at least 30 countries. My favorite destinations include South Africa, Australia, and Cambodia. I specialize in planning independent travel all over the world.
One of the things I love best about travel is meeting the people, trying diffrent foods, and exploring the sights.
My clients would say I am a foodie, organized, and thorough.
Travel Specialties: Africa, The Orient, Ocean Cruising, and River Cruising.
Professional honors/awards/board memberships: CTC
My top travel tips are to bring half the clothes and twice the money, to enjoy the differences of the places you are going to, and try to immerse yourself in the culture.
I love to help clients' travel dreams become a reality. As a Virtuoso travel advisor, I have access to our global network of hotels, tour operators, cruise lines, private guides, and more to create personalized, customized trips for you. If you book through me, I can access Virtuoso exclusive experiences such as private shore excursions or behind-the-scenes tours, plus lots of hotel perks, such as room upgrades, spa and dining credits, and free breakfast. I look forward to hearing from you!
Places I Have Traveled
Reviews and Recommendations for Willo Falk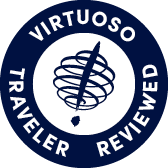 Virtuoso Verified Traveler
All reviews are from confirmed guests sharing exclusive insights
Sort reviews by
Recommended
By: Geemoney
Reviewed on: 17 Sep 2013
Willo and Platinum Travel did a great job of listening to what I was looking for and providing the best and most creative trip options within my budget. I would highly recommend Willo and plan on using her and Platinum Travel again very soon.
Recommended
Highly recommend
By: 1719
Reviewed on: 27 Sep 2013
Recommended
Highly recommended
By: John H
Reviewed on: 11 Oct 2013
Spent a great deal of time not only with me, but the other members of our group. The trip details were put to us in terms we could understand and everything went as planned. We had a wonderful time! She was always available for any questions we had( even on our trip). I'd do this again!
Recommended
By: Not provided
Reviewed on: 11 Oct 2013
Willo is very professional and competent. She handles all matters efficiently. She responds to requests in a timely and courteous manner. Angie
Recommended
Best vacation ever!
By: Blessed Couple
Reviewed on: 02 Nov 2013
Kudos to Willo Falk! She did an excellent job planning our vacation to Hawaii. She addressed any concerns we had in a timely manner. She followed up with us after returning home to see how our vacation went. We would definitely use Ms. Falk again and recommend her to our friends. Thanks Willo!
Recommended
Great agent
By: Macky
Reviewed on: 02 Dec 2013
Willo did a wonderful job of getting 7 people on the Avalon Vista Cruise. Thanks for all the work you did to pull this off.
Recommended
Disney Trip
By: Jackie70
Reviewed on: 12 Feb 2014
Working with Willo is always a pleasure.  I know she always has my convenience in mind and offers me options to make my trip enjoyable.  Willo was getting ready to leave on her well deserved vacation when I emailed her for flight information for a family trip to Orlando.  She contacted me with all the information I needed to make a decision and had provided her co-worker with all the details so she could help me when I was ready to book my flights?  Flights are booked and all is well.
Recommended
Yes
By: Ann
Reviewed on: 09 Mar 2014
I had to cancel but I am going in Oct  I used Willo before and was very pleased
Recommended
Highly Recommended
By: Sandra
Reviewed on: 18 Mar 2014
Willo does an excellent job of trip planning for my husband and another traveling couple.  She's learned what we like and don't like after the trips she's booked for us. Sometimes I just tell her to do for us like she'd do for herself and she gets it done. She is a joy to work with!
Recommended
Willo is the best!
By: Pat
Reviewed on: 03 Apr 2014
Willo has been so helpful in our selection of cruises.  Not only does she know the ship well and is able to recommend locations aboard and other "tidbits" that are worth knowing, but she even made suggestions for hotels and restaurants in the immediate area.  Willo foresees our questions and concerns.  We will definitely continue to book our vacations with her.
Recommended
Highly recommend it
By: T
Reviewed on: 08 Apr 2014
Overwhelmed with work and life, called Willo and explained what I needed to make sure I was in New York for my son's birthday, gave her my CC # and that 5 minute conversation turned out to be one of the easiest most carefree vacations I had in a year, thanks Willo!
Recommended
Highly recommended
By: John
Reviewed on: 22 May 2014
Willo did a great job in planning our cruise, shore excursions and otherwise preparing us for our cruise experience. Our only complaint is that she told us to obtain Turkish Visa's (at a cost of $20 each), that were not needed. Overall our trip was terrific! 
Recommended
Orlando, FL
By: Jackie70
Reviewed on: 27 May 2014
My daughter, who lives in the Cleveland area, had arranged a trip to DisneyWorld for Star Wars weekend at the park.  I felt it was important for the trip to be as direct to Orlando as possible since it was my grandson's first plane flight.  Willo found the perfect flight out of Cleveland, non-stop on United to Orlando.  Our seat selection was perfect and we all had a wonderful trip.  Thanks again Willo!
Recommended
Highly recommended
By: Sonya
Reviewed on: 04 Jun 2014
Willo was fabulous with all the options she provided and how thorough she was with details.  Everything was perfect!!!!!
Recommended
Wiio , Great cruise ; everything went as planned .
By: Not provided
Reviewed on: 23 Jun 2014
Recommended
Highly Recommended
By: Gee3135
Reviewed on: 26 Jun 2014
Willo did a great job of setting up all the hotels in the best locations and within my budget. Setting up the various tours in advance was a major benefit and worked out great. She is very organized and sends thorough materials with vouchers well in advance of your trip departure. I would feel very comfortable in recommending Willo to do ANY of your travel planning.
Recommended
A very positive recommendation
By: Pats
Reviewed on: 27 Jun 2014
Willo could not have been more thorough and efficient with me as well as my family of 9.  She spent time with my family as this was a first cruise.  She was always there to answer any questions.  She did everything to complete satisfaction .... A true professional.
Recommended
knowledge
By: Margarita
Reviewed on: 04 Aug 2014
Willow is great when it comes to your travel plans, she knows how to get things done. She knows which seat you want, hotels, and gives you advise where to go for shopping deals; this summer I had the opportunity to travel to Italy, and she recommended several places to visit and shop. She is great and I only go to her for my travel needs.
Recommended
Excellent Service
By: Mary B
Reviewed on: 03 Oct 2014
This is the latest of many trips Willo has planned for us and, as usual, we had no problems. Willo is extremely efficient and thorough and we always know that our travel plans will come off without a hitch. We will certainly use Willo for our next trip and look forward to a long and effective business relationship.
Recommended
Expert friendly service
By: Tomsan
Reviewed on: 29 Sep 2014
Our trip was excellently planned as usual. The arrangements were wonderful as were the hotel and cruise.
Recommended
Great attention to detail
By: Duane
Reviewed on: 22 Oct 2014
Very often trips or memories of them are based on such insignificant details as transfer procedures. Willo Falk anticipated each of these possibilities and provided for them. As a result the trip could not have been smoother.
Recommended
London/Paris
By: beverlyjc
Reviewed on: 05 Jan 2015
Willo did a nice job setting up tours, transfers, flights. She was knowledgeable and helped us with hotel reservations and planning. She was very nice to work with and we ended up having a wonderful trip.
Recommended
Great trip
By: Angie
Reviewed on: 04 Feb 2015
The trip was great. Everything went well from catching the plane to get there and catching the plane back home . It was a very relaxing trip and just what the doctor ordered. We will do a Caribbean cruise again next year and will make this a tradition.
Recommended
Fantastic Trip
By: GeoFisher
Reviewed on: 05 Mar 2015
Willo came highly recommended by a friend of mine. I was not disappointed. We had some pretty specific requests and things we wanted to do on our trip to Hawaii. Not only did Willo effectively plan our trip, but she also put us in idea locations for us to enjoy Hawaii like WE wanted to enjoy Hawaii. We will definitely be using her and Platinum travel in the future. It was a trip of a lifetime. I want to make this one of many trips of a lifetime.
Recommended
Very Good Trip
By: Bill
Reviewed on: 25 Jun 2015
Excellent Service. Well planned. Everything worked like a Swiss timepiece.
Recommended
A wealth of knowledge
By: Johnwestpointer
Reviewed on: 20 Jul 2015
Willo Falk is an excellent source of first-hand information as she has traveled extensively and brings that experience to the table for those planning just about any trip. I would highly recommend her to not only a novice traveler, but to even an experienced traveler, as her insight will make your next trip both memorable and as hassle-free as possible. We have worked with Willo on trips to Europe, the Caribbean, and Alaska, and we have arranged for a trip that will take us to Australia and New Zealand and intend to discuss in detail those plans with her in the near future. I believe that you will be hard-pressed to find another travel agent with as much first hand experience who is as helpful as Willo Falk has been to my wife and me.
Recommended
Fantabulous Trip
By: Michael
Reviewed on: 09 Oct 2015
Willo, the trip was wonderful. Everything went off as planned. Thank you for making this effortless. Your suggestion of ezcheck for sending luggage from ship home was a lifesaver. As always, great job Platinum Travel. Everyone should do a full transit of the Panama Canal.
Recommended
Smooth handling of every detail.
By: Zsuzsa 1
Reviewed on: 13 Oct 2015
Willo thinks of every detail and makes sure we are well prepared to deal with any surprises or obstacles that may rise in our travel arrangements. She answers all my questions and makes sure my requests are fulfilled whenever humanly possible. She is the best travel agent ever!
Recommended
Absolutely the best
By: red snapper
Reviewed on: 03 Oct 2015
Best trip ever! Disappointed in cancellation of Istanbul but that was Celebrity's decision,not Willo's!! Tours fantastic!
Recommended
European trip
By: Glomo
Reviewed on: 19 Oct 2015
We always rely on Willo's expertise, for all our travel needs. We give her the dates, and what would like to accomplish, in the trip, and she takes it from there, recomending the most suitable hotels, and choosing the best available seats for the trip. We go back to her, time after time. We just got back from France and Belgium, and had the best of times
Recommended
ALL I's Dotted and T's CROSSED
By: Brenda
Reviewed on: 11 Nov 2015
If there is a best in Travel Willo has the award from me. Follows through and sees that your documents are the correct ones needed. No matter how difficult . Highly recommend.
Recommended
Very professional; great attention to details; and nice sense of humor
By: Cissy
Reviewed on: 07 Dec 2015
I especially liked Willo following up with me before the trip. Exceptional.
Recommended
Great as always
By: WAK
Reviewed on: 15 Dec 2015
Willo strikes again! Her recommendations are always perfect and she goes the extra mile to make sure everything runs smoothly. The two hotels were beautiful and service was exemplary. Who wouldn't want to stay in a hotel where the Rolling Stones stayed three times. The Hotel Le St. James in Montreal and Park Hyatt in Toronto are keepers. Thanks Willo.
Recommended
Everything was excellent
By: Sandra
Reviewed on: 24 Mar 2016
The Costa Rica tour was a great experience! Accommodations, food, transportation and guide were all spectacular. And of course the country is fabulous along with all the flora and fauna. The only change I would suggest is an extra day with nothing scheduled at each resort so we could enjoy the amenities, such as hiking. Every place we stayed was beautiful and had opportunities we did not have time to take advantage of. We will be back!
Recommended
Best trip ever
By: Chris
Reviewed on: 14 Jul 2016
Willio got everything right. Our trip was amazing and went off without a hitch!! Everything was top notch. Definitely worth the money! I've already recommended her to my co workers.
Recommended
Expert, friendly, funny, knowledgeable, pleasant.
By: Barbara
Reviewed on: 22 Aug 2016
Willo is the epitome of a talented, experienced, knowledgeable and friendly travel agent. She knew exactly how to book the trip that we really dreamed of. She got the best fares and deals that were available! And gave us helpful tips and her recommendations on what to do or what not to do. She has become a friend indeed and we will definitely be booking trips with her again.
Recommended
Expert Friendly Service
By: Mark&Dianna
Reviewed on: 18 Oct 2016
Willo is a professional. She is so friendly and helpful. The awesome trip so planned for us is one we will never forget. She will be the one we go to for our next big adventure. Thank you so much!!!
Recommended
Expert, friendly service.
By: John
Reviewed on: 06 Oct 2016
Willo has planned several great trips for us in the past, and this one was great as well!
Recommended
Excellent trip!!!
By: Kristinb
Reviewed on: 10 Nov 2016
Fantastic trip planned by Willo!!! Majestic elegance Punta Cana was unbelievably friendly and so much fun! Beautiful resort and beach!
Recommended
A+++
By: T&B
Reviewed on: 27 Dec 2016
Another fantastic trip thanks to Willo. The Gran Hotel Domine Bilbao looks out on the Guggenheim Museum-perfect location in beautiful Basque country. The Maria Cristina may be the nicest hotel in Spain. Luxury at it's finest.The King of Spain visited while we were there if that gives you an idea.Bravo Willo.
Recommended
Super Knowledgeable
By: Jules
Reviewed on: 09 Jan 2017
Willo is a wealth of information! From where to sit at a specialty dining location to what to buy in port she has all the answers. She is our go to agent for all our travel needs. Thank you Willo for helping to make our most recent cruise a wonderful experience.
Recommended
Happy Agent
By: Happy Traveler
Reviewed on: 30 Jan 2017
Willo was one of the most detailed travel agents we have worked with. In the past we went to AAA. From now on it I'll be Willo.
Recommended
Trip to Denver, CO.
By: Babs
Reviewed on: 30 Jan 2017
She was fantastic!! Really knows her business! Got us the best deals on airfares! Very professional and personable. Love her!
Recommended
Professionalism
By: Bob
Reviewed on: 18 Feb 2017
Very informed and worked well with our desires for room and flight. Met our expectations as she has for a number of other trips arranged for groups or just a couple.
Recommended
Willow falk
By: Marlene
Reviewed on: 14 Mar 2017
Working with willow was a pleasure. She found exactly the right trip for us. Everything went perfectly, our flights were on time with just the right amount time for customs and a quick bite without rushing. The trip was amazing and I definitely would use virtuous and willow again.
Recommended
Travel Agemt
By: Tess
Reviewed on: 31 Mar 2017
Willo is always helpful, courteous and knowledgeable.
Recommended
Wonderful time away!
By: Dr. Chris Nelson
Reviewed on: 24 Apr 2017
Thank you Willo for planning an overdue respite on such short notice to Miami. We enjoyed ourselves and had no difficulties or challenges regarding our trip. Thanks again! Dr. Chris and Kristen Nelson
Recommended
Willo
By: Barbara
Reviewed on: 03 Jun 2017
Willo is the best traveler adviser in the world!! She takes care of even the smallest of details. Has answers to questions and her personal journey of the same places were going to are always great. She gives tips that will make your journey a trip of a lifetime. Willo is always pleasant on the phone and whenever we are in there to see her. She literally knows the ins and outs of every trip! Love her to death!
Recommended
Magic
By: CD
Reviewed on: 10 Jun 2017
Willo makes the magic happen ! She is a professional travel planner through and through. She fine tunes every trip so that it is an adventure. Willo leaves nothing to chance. First class all the way! Wouldn't think of traveling without consulting her first.
Recommended
The best
By: Brent
Reviewed on: 17 Jun 2017
Willo goes beyond others in the travel world , she gets you there and gets you home even in an emergency.may not think anything will happen on your trip but it might. Helps you choose the best for wherever you are traveling and I believe she has been to most travel destinations
Recommended
Best advisor ever
By: Maggie
Reviewed on: 04 Jul 2017
I have worked with Willo for years, every time I decided to plan a trip, I will go to her for her expertise, and always she advises me on the best hotels, excursions, etc. I appreciate the time and care she gives her clients.
Recommended
All about Quebec City
By: Duane
Reviewed on: 15 Jul 2017
Willo is a seasoned pro and works to understand her client's needs
Recommended
Alaska 2017
By: Jim and Lynn
Reviewed on: 17 Aug 2017
Excellent follow-up and taking care of details.
Recommended
Italy
By: beverly
Reviewed on: 10 Aug 2017
Willo was great to work with - I looked forward to meeting with her and taking advantage of her knowledge and experience in travel. She made suggestions that she thought I would like (and I did!) and she advised against other things. I would happily use Willo on future travel - and look forward to doing so!
Recommended
Willo
By: Jojo
Reviewed on: 08 Sep 2017
Willo has always been top notch. She is professional in every way! I can't imagine using anyone else.
Recommended
Globus Europe
By: Buzz
Reviewed on: 02 Oct 2017
Very easy to work with. Very knowledgeable about areas of travel. Gave good tips on what to expect and how to prepare for travel. gave great attention to details.
Recommended
Wonderful, as Always
By: Attymarc
Reviewed on: 20 Dec 2017
Wonderful, as Always. She is the Cruise Lady.
Recommended
Willo
By: 12travel
Reviewed on: 19 Mar 2018
She knows her work with years of experience in travel. She is thorough and strives to meet all of your expectations. A delight to have working for you.
Recommended
Amazing Agent
By: Yagers
Reviewed on: 29 Jun 2018
Working with Willo is always a joy. She is incredibly knowledgeable about almost every destination, and what she doesn't know she finds out immediately. Her recommendations are spot on and make for a memorable trip. Thank you Willo!
Not Recommended
Silverseas September 2018
By: Richard
Reviewed on: 22 Dec 2018
I worked with Willo for 10+ years. Since we retired, we have purchased about 2 cruises per year for ourselves. Generally, cruises were in the Mediterranean and were on Silversea or Seabourn....they are not cheap. All cruises were purchased through Willo/Platinum Travel. Our most recent experience was much different than in the past. Prior to this cruise, Willo had always been pretty much on top of things. She was able to make suggestions which we appreciated, and she handled all arrangements to our satisfaction. She gave us the options. This trip was different. Our airline tickets were not confirmed until about 2 weeks prior to leaving, even though we told her 6 months in advance what we wanted. We booked this cruise so we could spend time in Venice after cruising; that didn't happen. We were very disappointed. Willo blamed Silversea in part and us for part of the problem. Our flights arrangements were terrible, such that we won't use her again. She lost a good account.
Recommended
The Best
By: dog
Reviewed on: 12 Dec 2018
Excellent agent. very knowledgeable and well traveled.Has great attention to details and always answers our questions in a timely manner. Very personable and friendly. Would highly recommend Willo to others.
Recommended
Most Outstanding Trip Advisor
By: Illini
Reviewed on: 16 Dec 2018
My title is most revealing! Willo has planned many trips for my husband and me as well as friends that we referred to her. Like us, they have always been more than pleased with the vacations she's planned. We have always found Willo dedicated to making our trips a success. She goes above and beyond to please us. No detail is ever overlooked. Most importantly, she knows what we like and what will work best for our needs. She is our partner and makes it fun when we are planning a vacation. Willo is knowledgeable in all areas of travel . Her own vast travel experience is always a bonus for her clients! We can't imagine ever traveling without Willo's advice.
Recommended
Europe trip by train and River Cruise
By: David
Reviewed on: 13 Dec 2018
Face to face, wonderful. Yet trying to reach her by telephone is a different matter. I would get her voice mail, leave a message, and may or may not have her contact me. After awhile, I simply gave up trying to reach her and tell her about the ups and downs of our latest trip
Recommended
Willo is awesome!
By: Homer
Reviewed on: 20 Dec 2018
She is simply the best!
Not Recommended
Ouch
By: Overpriced
Reviewed on: 04 Jan 2019
Paid way too much. Flights not well planned. Not very knowledgeable.
Recommended
Caribbean
By: Sue
Reviewed on: 13 Jan 2019
She is very knowledgeable about the cruises. Her experience with travel is a definite plus! She prepared me well, and we enjoyed every aspect of the trip.
Recommended
Willo and Regent
By: Sheffield
Reviewed on: 07 Feb 2019
She was terrific.
Recommended
Kind of advisor
By: Janice Lea
Reviewed on: 10 Feb 2019
Excellent agent! I have used Willo for many years and have recommended her to several of my friends. She always does a supper job and goes the extra mile to check on everything for you!
Recommended
Cruise to Hawaii
By: Angie
Reviewed on: 09 Apr 2019
I always appreciate Willo's expertise and her willingness to answer all my questions. I hope Willo will be around for a long time. I have planned quite a few trip with Willow and I have never experienced a problem. In fact all of the trips were great. One time my husband and I were with friends who used a different travel agency, Unfortunately they experienced many problems. They regretted not booking with Willo.
Recommended
Mexican Riviera Cruise
By: Jerry
Reviewed on: 05 Apr 2019
Willo is very knowledgable and easy to work with. She is very flexible in arranging trips that her clients will really enjoy, and is constantly at work in keeping clients up to date on planning.
Recommended
Another great trip planned by Willo!
By: Mark Prussian
Reviewed on: 17 Apr 2019
Willo is easy to work with and responds to emails and phone calls quickly. She knows how we like to travel including the class of hotels we like, and therefore, she plans for us accordingly. As she is an experienced agent, she has been almost everywhere we want to go, and therefore, she can give us her travel trips based on her own travels to these places. I also like getting to meet her in person to review travel documents, etc. I highly recommend Willo Falk's travel services.
Recommended
Biltmore Miami
By: Biltmore
Reviewed on: 23 May 2019
Willo was awesome! She thought of everything. That vacation was one of our best ever. So relaxing.
Working with Willo Falk, you will have access to:
- An experienced travel guide whom you can rely on before, during, and after the trip
- Exclusive luxury resorts and properties
- Once in a lifetime experiences
Explore with the Best
Virtuoso Advisors are constantly pushing the boundaries in unique travel experiences.
Alliance programs are unique tailored experiences exclusive to travelers working with Virtuoso Travel Advisors.
learn more
South Africa
Vietnam
Thailand
Cambodia
Italy
Greece
United Kingdom
Spain
China
Argentina
France
Peru
Mexico
Australia
Russia