Sandy Walt
CTA, DS, MCC
Louisville, KY United States
Travel Specialties
Interests
Independent Tours
River Cruising
Escorted Tours
Ocean Cruising
Family Travel
Destinations
Italy
United Kingdom
France
United States - Alaska
United States - Hawaii
Selling Travel Since
1999
My Background
I'm a Virtuoso Accredited and Certified Travel Advisor along with a Master Cruise Counsellor. I specialize in cruises and leisure travel. I orchestrate your travel dreams with professional services and insider knowledge from my personal experiences of cruising and traveling to many destinations...Making Your Travel Dreams a Reality!

Places I Have Traveled
Reviews and Recommendations for Sandy Walt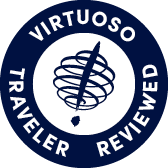 Virtuoso Verified Traveler
All reviews are from confirmed guests sharing exclusive insights
Sort reviews by
Recommended
Highly Recommended
By: YaYa Trip
Reviewed on: 31 Oct 2013
Sandy Walt was wonderful in planning and organizing our trip to Hawaii. We had a few snags and she helped out with the problems. All and all everything went great.
Recommended
By: Angie
Reviewed on: 31 Oct 2013
Sandy was very helpful and informative while we were planning and booking our trip.
Recommended
Punta Cana 2013
By: Kevin in Missouri
Reviewed on: 31 Oct 2013
The trip was wonderful and went off without any issues. Sandy was awesome in getting us the best rate on our trip, and making sure that we had everything we needed to have the wonderful trip that we did. I will use Sandy on all of my trips in the future! Thank you again Sandy for all that you did.
Recommended
highly recommended
By: pat
Reviewed on: 07 Nov 2013
Recommended
Highly Recommend
By: JanScooter
Reviewed on: 06 Dec 2013
Sandy Walt is such a wonderful person to help with your travel needs. She is always very knowledgeable and helpful with all of our vacation plans and needs. We enjoy working with her every time we plan a trip! Thank you Sandy, you are so appreciated!!!
Recommended
Have referred her to friends and will continue to do so
By: Deb
Reviewed on: 17 Dec 2013
Sandy makes it happen. When we had to change plans for the Disney cruise from January back to December, she made it happen even when she was out of the office. We are comfortable that Sandy covers all of the bases for us and has our travel needs in mind at all times. If there were to be an issue, we are comfortable that Sandy would handle it. We could not ask for a better representative to see to our needs.
Recommended
Wonderful planner
By: Lvl girl
Reviewed on: 11 Feb 2014
Sandy is so fun and easy to work with. She has great ideas and her follow through is tremendous.
Recommended
Trip of a lifetime!
By: Linda
Reviewed on: 25 Mar 2014
Sany Walt put together a trip for us that was more enjoyable than we could have ever imagined. Her knowledge of Europe was very beneficial and helped us understand more of what to expect.  We have recomended her to our friends and will use her again!
Recommended
highly recommended
By: CA sissye
Reviewed on: 12 Apr 2014
Have taken many different cruises on different lines and my husband rated this the best.  Love the open dining and restaurant choices.  Always something fun to do.  Would recommend Getaway.  Beautiful ship.
Recommended
Highly Recommend
By: msdw
Reviewed on: 29 Apr 2014
Great trip and all connections worked.  [No problems at all.
Recommended
Highly recommended
By: Madeline
Reviewed on: 18 May 2014
Sandy did a wonderful job coordinating our trip. We were able to get around Barcelona with no trouble at all, thanks to her suggestion to take the Hop On/Hop Off bus.  Our cruise on Silver Sea was wonderful. We spent 2 days in Rome, after our cruise and, once again, had a centrally located hotel and used the Hop On/Hop Off bus.  The only negative on the trip was our hotel in Rome. The room was extremely small for the amount of money we paid.  Sandy is great and easy to work with.  We will use her for future travel.
Recommended
HIGHLY Recommended
By: Lizzy R
Reviewed on: 02 Jun 2014
Sandy couldn't have been any better. My husband and I missed our flight and she did anything and everything to make sure we had one for the following day as well inform the hotel to make sure we were okay with them. She is great at her job!!!!!
Recommended
Highly recommended
By: Jackie
Reviewed on: 14 Jul 2014
Sandy had every detail of our trip mapped out, it was a wonderful vacation.  She made it so easy to enjoy, she had already taken care of all of the details.I would highly recommend her.
Recommended
Quebec Adventure
By: GHL
Reviewed on: 14 Jul 2016
Excellent. Zero problems encountered with all bookings. Sandy is a great communicator. Will use her skills again.
Recommended
Expert service
By: Sarah
Reviewed on: 15 Aug 2016
Sandy did a great job! We had a really trip and she had everything very planned for us
Recommended
Dream trip to British Isles
By: Barbarian
Reviewed on: 05 Sep 2014
Our cruise around the British Isles and tour of London and other sites in England were spectacular and exceeded all expectations. Sandy and Donna did a fantastic job of leading the tour! The guides provided at each port were wonderful! We marveled at the way we were able to seamlessly flow into attractions normally avoiding waiting lines and the time we were given to absorb culture and shop.
Recommended
Never a Detail Missed
By: Marcia
Reviewed on: 02 Sep 2014
Sandy is an awesome trip planner and coordinator...she doesn't miss a detail. As one of the local guides stated during our tour, Sandy was able to schedule more events in our 16 day tour than most British see in a lifetime. I particularly appreciated her tenacity to secure tickets for us in places with very limited supply, like Highclere Castle, Parliament and Buckingham Palace. I've been to England before on my own and did get to see these attractions. Her attention to detail enabled us to get the most out of our time there, rather than standing in lines and/or being turned down because it was already full. Further, she and the local guides knew precisely the best time of the day to arrive and tour, which helped us minimize wait and the crowds. This is my third trip under Sandy's leadership and I'm never disappointed, I recommend her highly!
Recommended
Excellent service with our travel plans
By: Jerry
Reviewed on: 30 Sep 2014
Sandy's travel expertise was very helpful to our 2 week vacation in Ireland. She listened to our travel ideas and then gave us well informed input to accomplish our trip.
Recommended
Sonoma Trip
By: Bev
Reviewed on: 31 Oct 2014
Sandy: Our trip was wonderful and want to thank you for your assistance in planning it. The Doubletree In Sonoma was a very nice hotel in a great location that made it easier getting to all the wineries. Flights were issue free, which made it a relaxing trip out and back. We will call you again for our next trip. Sincerely, Bev Fleece
Recommended
works hard for you
By: Markky
Reviewed on: 04 Nov 2014
Sandy was able to secure the last 2 cabins on the 1 Viking river cruise that sailed the week we were travelling. She prepared us well for the trip and made sure we knew what to expect. The only part that did not go well was the seat assignments for our parents' flights. Sandy said she usually checks those ahead of time and that did not happen. As a result. we had to pay extra to get seats together for them and they were lousy seats on the international flights. I intend to use Sandy again and will recommend her to others when I hear they are travelling.
Recommended
Great from beginning to end
By: Hoad
Reviewed on: 11 Nov 2014
Our trip down the Danube on the AMAPrima was relaxing and stress-free because of the meticulous planning of the travel agency and AMAWaterways beforehand and during the journey. Every tour was interesting, with well-informed guides, some speaking better English than others, but all well prepared and knowledgeable. I would unequivocally recommend this trip, and plan on taking another European river cruise in the future. i also greatly appreciated our complimentary tour of Schönbrunn Palace, a gift from Platinum Travel.
Recommended
Fabulous
By: Jacobs
Reviewed on: 21 Nov 2014
Exceeded expectations - Sandy was awesome! She was quick to respond to any questions we had and was always pleasant to deal with. We plan to utilize your services again because of the high quality level of customer service she provided. The prompt responses to the small details by Sandy made our planning nearly effortless. THANKS!!!!
Recommended
Excellent pre-trip advice.
By: Al
Reviewed on: 07 Dec 2014
Sandy did an excellent job in helping us to prepare for our trip to Cancun. Helped us to get private transfers to/from airport. Advised us on U. S. dollar denominations to take. Advice on tours to take. Many other items.
Recommended
Perfect
By: Tara
Reviewed on: 16 Dec 2014
Our trip was planned wonderfully & perfectly detailed.
Recommended
Mexico Trip
By: D&WTeam
Reviewed on: 16 Feb 2015
Very friendly service. Food at location was excellent! Few issues related to the newness of the resort. All issues were resolved to our satisfaction. I would recommend The Hideaway at Royalton Riviera Cancun.
Recommended
So Amazing!
By: Erin&Greg
Reviewed on: 14 Feb 2015
Sandy was so helpful in picking the place we wanted. Her help once the location was picked was amazing. She answered all our questions thoroughly and quickly. We felt so prepared for our trip weeks before and during our trip. She even sent the manager of the Sandals resort an email before we went there to ensure we were well taken care of, which we were! We will use Sandy again and make sure all our friends do as well!
Recommended
Girls Getaway Trip
By: Kstro
Reviewed on: 20 Mar 2015
Sandy took care of everything for our trip, from start to finish. She was fabulous to work with. With her help, my friends and I were able to have an amazing vacation in Jamaica that we will remember for the rest of our lives.
Recommended
Great service from someone that truly cares
By: mbranch
Reviewed on: 10 Apr 2015
I can't recommend Sandy enough. Not only is she thorough in her planning, knowledgeable about the locations, and friendly and professional; but she exudes an attitude of truly caring about her clients having a great experience and trip. We slipped up on some planning issues on our end and almost had a disaster before the trip, but Sandy put in the extra effort to save the day! We can't tell you how much relief it gave us. These days with online travel booking sites it might be easy to write off travel agents, etc. But the truth is, the sites can't provide this level of service, attention to detail, and caring. Two thumbs up!
Recommended
Great advice!
By: Leisa
Reviewed on: 01 May 2015
The trip to Royalton Riviera in Cancun was wonderful. It was a beautiful place at a great price. The food was excellent and the rooms were very nice. It was paradise for a week.
Recommended
The Best Travel Agent for All Your Needs!
By: Meg
Reviewed on: 05 May 2015
Sandy did a phenomenal job planning our recent trip to London. She arranged private tours, transportation and accommodation that met our every need. She is fun to work with and her knowledge of the city helped me plan the trip of a lifetime for my mother! She is organized and quick to respond and listens to your ideas to help create the perfect travel experience. Her expertise of London travel saved me time and eliminated any stress! You will not regret using Sandy to plan your next trip!
Recommended
Great trip
By: Brian k
Reviewed on: 10 May 2015
Everything was perfect
Recommended
problems
By: paul
Reviewed on: 13 Jul 2015
sandy, everything worked out OK, but my tickets were messed up at almost every stop. they said my ticket had been "exchanged" (4 times) and that it hadn't been reissued. this may have occurred when they changed the flight times. they would correct the problem and issue me a boarding pass, but then i had to go through the same thing at the next stop. also. the first driver in London arrived with a car that was too small. when a new one came (~20 min later), it wasn't really big enough for all our suitcases and we were transported with out luggage on our laps. other than these minor problems the time in London was great except for a record high temp of 96--they don't have air conditioning anywhere!, and Kenya was awesome as usual. paul
Recommended
Alway's there for you
By: Amy8
Reviewed on: 12 Jul 2015
Sandy is always there to answer any questions you might have and if she doesn't know it she will research it for you. She always has a prompt return call with your information. Sandy is also very knowledgeable with the country's, she will give you information on where it is safe to travel, shop, do excursions or visit. We couldn't have been more satisfied with her professionalism! Looking forward to working with Sandy again!
Recommended
Leave it to the Expert
By: Charlainer
Reviewed on: 23 Aug 2015
Sandy was a tremendous help when I needed advice on what was a complicated trip for me to plan. Taking grandkids one way - when I had never flown with them, and needing a 3 leg trip for myself - plus getting good times of day and a reasonable price - what would have taken me several hours, Sandy was able to accomplish much more quickly. Well worth it! Thanks, Sandy!
Recommended
Excellent!
By: Creggers
Reviewed on: 03 Sep 2015
Sandy did an excellent job of arranging our trip with regard to both the cruise line we used and the logistics of getting us and our luggage from place to place. Her recommendation to use tour companies other than the cruise line for our land trip and the port excursions was greatly appreciated as we had flawless communication with those vendors and truly remarkable experiences on our excursions. Everything went exactly as Sandy had described it to us. Her knowledge was exceptional and her suggestions for sites/excursions proved excellent. Her communication with us from our first meeting until the departure was very professional and courteous. It was obvious from our first visit that Sandy wanted to make this the best trip possible based on what we wanted to see and do. Her selection of cruise line was perfect for out age and sophistication. Thank you Sandy for making our trip FABULOUS.
Recommended
Excellent
By: Nichole22
Reviewed on: 18 Sep 2015
Couldn't have been a better trip! Thank you.
Recommended
simply the best
By: bob
Reviewed on: 27 Sep 2015
everything was great. hotels, flights, car rental.
Recommended
Funny Question
By: Joel
Reviewed on: 20 Oct 2015
Given the circumstances, this is really a funny question. Charlotte is doing better but it still seems like it was a good idea to bail out. Continue to share photos as you have been doing. Thanks.
Recommended
Great attention to detail
By: dlvn
Reviewed on: 01 Nov 2015
Sandy made sure that all details were in place, from the driver waiting for us at the airport to the tour guide greeting us at the hotel to making sure that each bed in our hotel rooms was as it should be. We appreciated Sandy's attention to details. She mapped out great tour itineraries so that we could take advantage of every moment of our stay in Paris before the actual tour began. We couldn't be more satisfied with our experience on this wonderful trip. . . it was FUN and very educational. Thank you, Sandy! She was not only a great travel agent, but a fun travel buddy; sharing the trip with her and her husband, Bob, made the trip extra special.
Recommended
Hawaii
By: Debby
Reviewed on: 29 Apr 2016
Loved the package I purchased thru Sandy Walt at Platinum. Our stay at Wakiki was fantastic. Sandy planned our trip to Pearl Harbor and Polynesian Culture Center. We then we boarded Pride Of American Norweigen Cruise ship for a week of excursions into Maui, Hilo, Kona and Kawaui. I am extremely please with all accomodations and tours and would highly recommended using Sandy for all my vacation needs.
Recommended
Professional and friendly service
By: MichaelB
Reviewed on: 27 May 2016
Sandy has worked with us on our vacations for the last couple of years; including our wedding/honeymoon trip. Each time she's been great with helping us pick a locale, working within our budget, and giving us tips/tidbits, etc.
Recommended
Professional and personal attention
By: KathyY
Reviewed on: 06 Jun 2016
I have used Sandy for multiple trips and have referred her to many friends when they were looking for an expert, competent travel agent. Always to the point, direct and very helpful. Sandy works very hard to find the right "fit" for my travel arrangements. She has good recommendations and a no pressure approach. She tries to give you the best value for your travel dollar and offers "out of the box" suggestions. Always helpful
Recommended
Splendors of Italy
By: Bill
Reviewed on: 23 Sep 2016
A+++++ Outstanding in every way!!!!
Recommended
Spendors of Italy
By: Ron46
Reviewed on: 24 Sep 2016
We had a marvelous tour of Italy led by Sandy Walt! The sites visited, the special excursions, the fellowship of our group, and the memories made all exceeded expectations! Sandy crafted the perfect combination of preset agenda with free time to suit everyone's needs. The tour, starting with Venice and ending with Sorrento and Capri, was breathtaking. Sandy met unplanned challenges with grace and professionalism. We could not have asked for any more!
Recommended
Simply Wonderful
By: ItalyLover
Reviewed on: 27 Sep 2016
The experience Sandy and Donna put together for us was amazing. It exceeded our expectations in every way. The logistic were almost perfect. The food selected was outstanding. We found the guides to be both personable and informational; they were all very knowledgeable and passionate about their areas of expertise. Accommodations were acceptable at all locations and beyond expectations at some. Sandy and Donna delivered on a first-rate tour of the splendors of Italy!
Recommended
Excellent service
By: Dennis
Reviewed on: 26 Sep 2016
Everything was perfect,could not ask for anything to be different. Can't wait for our next cruise,Will call you for our next vacation. We also highly recommend Royal Caribbean to anyone looking for a great cruise line. Thank You Sandy.
Recommended
Very professional planning and had a wonderful trip
By: Chet
Reviewed on: 29 Sep 2016
Very pleased with all areas of the trip. Insight travel was a well ahead of other travel companies we have used. We were delayed in Detroit that caused us to miss connections to Denmark but they were resolved to our satisfaction.
Recommended
Excellent planning
By: Scott
Reviewed on: 29 Oct 2016
Sandy was very knowledgeable about Italy. We had no trouble with travel or hotels. Tours planned were very nice, and the accommodations were quite comfortable and well located. All the details were arranged very quickly. Sandy was great. We enjoyed our trip and appreciate her expertise.
Recommended
Stockwell Italy Trip
By: RobS49
Reviewed on: 08 Nov 2016
Yvette and I had a wonderful trip to Italy- Venice, Florence, and Rome with short day trips to Pisa and Pompei. Sandy did a great job with all the planning. There were no glitches. All of our expectations were exceeded.
Recommended
Expert Friendly Service
By: Watt
Reviewed on: 08 Nov 2016
We had a wonderful trip to Hawaii. Sandy had developed an outstanding trip for us with several excursions. We enjoyed the hotels she selected and the air travel was fine. The best part was the airport greeting and the transportation from airport to hotel and back at each location. We would gladly use her services again.
Recommended
the best travel agent
By: spuds
Reviewed on: 21 Nov 2016
we had no issues w/our trip - from the moment we left the airport in Evansville, IN to the destination in Mexico. Resort was awesome - relied on our agent for imput and met all our expectations. would highly recommend this resort to other travelers. loved that it was 'all adult' resort. Everyone at the resort was very helpful and answered all our questions and went out of their way to help us. Rooms were quite spacious, housekeeping was great and they were constantly painting and updating the resort. All restaurants served exceptional food. There was a variety to choose from and we took advantage of it. Pool areas were kept very clean. We didn't have a problem getting beds or floats.
Recommended
Deanna and Sean's wedding at Iberostar Rose Hall Suites
By: Tom
Reviewed on: 30 Jan 2017
Very efficient and professional. The resort (Iberostar Rose Hall Suites) we stayed at was amazing and a great recommendation. I would recommend both Sandy and the resort to anyone.
Recommended
Ya Mon!
By: mnw
Reviewed on: 29 Jan 2017
Sandy has coordinated several trips for me over the years with impeccable execution. Most recently, a family wedding in Jamaica went off without a hitch. After gaining a basic understanding of my preferences, Sandy has enabled me to focus less on the logistical aspects of travel and more on the wonder.
Recommended
Sandy is just great!
By: Gigi
Reviewed on: 27 Feb 2017
Sandy Walt is a really great travel advisor! We have had the pleasure of working with her three times now and she has never let us down. She takes care of every detail and has taken the time to get to know us and our preferences. I trust her judgement completely and feel very secure with her in charge of making our arrangements. I highly recommend her to anyone.
Recommended
Great!
By: Daniel
Reviewed on: 28 May 2017
Sandy was great! She answered all of our questions thoroughly and promptly. She helped solve any issues that came up at the resort when we arrived
Recommended
Italian Honeymoon
By: Andy
Reviewed on: 14 Jun 2017
Sandy was amazing. She did a great job of communicating and helping us plan. We were going to Venice and Florence for our honeymoon and she did an incredible job of giving us enough to do but also having it be relaxed enough we could enjoy the trip. I will definitely be using her again.
Recommended
Negril
By: Alex L
Reviewed on: 16 Jul 2017
It was outstanding!!! We have know Sandy for many years and this is the second trip she has planned for us. Couples Negril is by far the best vacation I have ever been on. The resort was great and the food was amazing. I would go back in a heart beat and every year if I could afford to. All the arrangements were spot on and we had zero issues on the trip.
Recommended
Advisor
By: Dan and Mary Rita Bisig
Reviewed on: 30 Jul 2017
Easy going answered all our questions. No question was too big or too small. She made you feel that you were the most important if not her only client.
Recommended
Sandy was tremendous!!
By: Weif
Reviewed on: 14 Aug 2017
Spectacular! She covered every base before we left and we had no surprises. It was truly a turn key trip and she took care of every intricate detail with great precision. She is personable, punctual, informative and savvy with all the information. I would recommend anyone to plan a trip with her!
Recommended
Sandy
By: Donna
Reviewed on: 06 Aug 2017
She made everything so easy. She answered all questions before I ever asked them! Would use her again and again and again!
Recommended
Tour Retrospective
By: AlaskaChar
Reviewed on: 13 Aug 2017
Tour plans were excellently done. All arrangements worked out great. We had a great time.
Recommended
Alaska Adventure
By: Dakota
Reviewed on: 10 Aug 2017
Sandy handles all the details and the trip is always well planned. Have not encountered any problems during our trips booked with her.
Recommended
Outstanding advice
By: moose
Reviewed on: 20 Aug 2017
She was very helpful . Advised us where to start our vacation in Alaska and why . So many little things that were useful.
Recommended
Must use Sandy
By: Travelwise
Reviewed on: 31 Dec 2018
Sandy is super easy to work with and plans every detail. Drop off luggage at the airport and never touch a bag until you return. Side trips are well organized and very interesting. No long bus rides, except when necessary. Would not use another agent!
Recommended
Ireland 25th Anniversary trip
By: Tom and Kathy
Reviewed on: 13 Dec 2018
Sandy was a joy to work with and always there to answer questions in a detailed and prompt manner. She eased some of the fears that we had traveling abroad for the first time by ourselves, and made our 25th anniversary trip the best trip we've taken to date.
Recommended
Great Trip!
By: Fred
Reviewed on: 31 Dec 2018
Sandy was always ready to help with any questions and very prompt with her help. She made suggestions that really improved our travel comfort. She gave us advice about "must sees", which we appreciated. Would definitely like to have Sandy as our travel advisor/agent again!
Recommended
Family Trip to Disney
By: AJ
Reviewed on: 20 Dec 2018
Sandy did a great job planning our family trip to Disney. Working with 2 sets of grandparents plus my sister and my family was a bit complicated. Sandy answered all our questions and everything went great! Would definitely recommend her to anyone looking to go to Disney World.
Recommended
Sandy Walt
By: Jackie
Reviewed on: 17 Dec 2018
Sandy did an outstanding job in planning our trip and was a pleasure to work with.
Recommended
Alaska
By: Frank
Reviewed on: 20 Dec 2018
Excellent very professional
Recommended
Switzerland River Cruise
By: Marty
Reviewed on: 27 Dec 2018
Fabulous, very helpful and efficient at making all arrangements. During the trip all events ran smoothly, and when an issue occurred, Sandy quickly remedied it. Trip was wonderful thanks to Sandy's efforts.
Recommended
Hawaii
By: redbird
Reviewed on: 20 Dec 2018
She was wonderful. She was so helpful. All the hints and advise she gave made our trip very enjoyable.
Recommended
Great Britain
By: Stephanie
Reviewed on: 12 Dec 2018
Sandy was recommended to us by a friend and I'm so glad she did. Sandy was very attentive to all my emails and phone calls. We had never traveled out of the US before and had tons of questions. Sandy helped us choose which tour group would best meet our needs and she was spot on. Our flight out was cancelled due to bad weather and Sandy was on the phone helping us thru it!! She's great!! I would highly recommend her to anyone looking for a travel agent. We hope to travel abroad in a couple of years and you can bet we will be giving Sandy a call!
Recommended
Very professional!
By: Stacy
Reviewed on: 04 Mar 2019
She was wonderful, helpful and very accommodating!! We are return customers and plan to use her services again!
Recommended
CRUSING
By: POPEYE
Reviewed on: 10 May 2019
AS USUAL SANDY WAS QUICK TO RESPOND AND VERY HELPFUL ON PRICING AND GETTING THE BEST CABIN AVAILABLE AND ANSWERED QUESTIONS UPTO CRUISE TIME.
Recommended
Ireland 2019
By: Sandi
Reviewed on: 15 May 2019
Easy to work with and planned our trip well.
Recommended
Excellent Experience
By: Johnny
Reviewed on: 17 Jun 2019
Sandy is professional and knowledgeable. She understands what travelers want and gives them options to attain their vacation goals. We have used her multiple times and will use her in the future.
Recommended
A great travel advisor
By: J Still
Reviewed on: 29 Jul 2019
Sandy has helped us with multiple trips now to Mexico and Jamaica and it has always been great. She listens to what you're looking for and helps to find the ideal destination. I definitely would (and have!) recommend her to friends.
Recommended
Vacations
By: Iceland
Reviewed on: 30 Jul 2019
Sandy is awesome to work with! We have planned many vacations with her and she has always done a great job!
Recommended
Great trip
By: SJH
Reviewed on: 30 Jul 2019
Sandy, was good, informative and helpful. She advised us every step of the way and the trip was awesome! We have used her expertise before, and will definitely use her again. Just great to work with.
Recommended
Alaska
By: Laura Fry
Reviewed on: 15 Sep 2019
Responsive, extremely organized, knowledgeable.
Recommended
Sandy Walt review
By: Bruce
Reviewed on: 17 Sep 2019
Easy. She made sure she knew what our expectations were. She went above and beyond and exceeded our expectations. She was fun and a delight to work with. We would certainly contact her again for our future travel plans.
Recommended
River Cruise
By: Willie
Reviewed on: 13 Sep 2019
Very easy and pleasant
Recommended
Travelling on Avalon
By: Teddy
Reviewed on: 25 Sep 2019
She was very pleasant and did all she could to ensure that we had a great trip and got what we wanted. We were very pleased with most everything. We were a little disappointed in the comfort plus seating on the plane. Had hoped that there would be more decline in the seats. But all flights were on time and the connections were good. It was a great trip and we loved it.
Recommended
Cruise
By: Irish
Reviewed on: 02 Feb 2020
Always, always has great service
Working with Sandy Walt, you will have access to:
- An experienced travel guide whom you can rely on before, during, and after the trip
- Exclusive luxury resorts and properties
- Once in a lifetime experiences
Explore with the Best
Virtuoso Advisors are constantly pushing the boundaries in unique travel experiences.
Alliance programs are unique tailored experiences exclusive to travelers working with Virtuoso Travel Advisors.
learn more
Italy
United Kingdom
France
United States - Alaska
United States - Hawaii
Greece
Ireland
Switzerland
Turks And Caicos Islands
Jamaica