Travel Specialties
Interests
Adventure
Beach & Sun
Family Travel
Escorted Tours
River Cruising
Destinations
United States - All
Ireland
Dominican Republic
Italy
Mexico
Selling Travel Since
2009
My Background
I've been a travel specialist for 8 years, all with Travel and Transport, and specialize in Disney vacations and planning unforgetable journeys to Ireland. My most amazing vacation so far was traveling to Kenya on Safari. You go for the animals, and fall in love with the people. I also love traveling to just about anywhere in Europe. Recently, I've travelled on a Rhine River Cruise and enjoyed a short stay in Amsterdam!
Places I Have Traveled
Reviews and Recommendations for Abby Bebout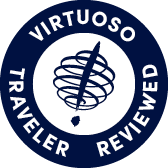 Virtuoso Verified Traveler
All reviews are from confirmed guests sharing exclusive insights
Sort reviews by
Recommended
Made it happen
By: POH
Reviewed on: 17 Feb 2014
After some back and forth, it was almost too late to book seats together for the trip to Nuevo Vallarta, but Abby came up with a way to make it happen.  Luckily, the Riu hotel option was no longer available and we went with La Villa de Estancia.  A much better choice for us, a five diamond resort at 4 star prices, but not for long.  My fiance', an experienced travel agent,  who had been to Nuevo at least seven times before, and toured the hotels was blown away by the room, the setting, and the service.
Recommended
Great
By: Kauai
Reviewed on: 26 Feb 2014
Abby made it so easy & we had the Confirmation email almost instantly.  Thanks.
Recommended
Very nice
By: Jam1
Reviewed on: 07 Mar 2014
Very nice and worked quickly to complete the vacation arrangements. Returned calls promptly and was professional at all times.
Not Recommended
Would not recommend
By: Emmi24
Reviewed on: 31 Mar 2014
Recommended
Highly Recommended!!
By: Island Bug
Reviewed on: 19 Apr 2014
We celebrated our 25th wedding anniversary in Hawaii with the help of Abby. She listened to what we wanted to achieve on our vacation and planned it perfectly. We flew into Ohau, spent 3 days there with a planned tour to Pearl Harbor and then Abby set up an Island flight to Maui. Out hotel in Maui was beautiful. Abby suggested a suite with a full kitchen so we could make some meals in our room to help save money eating out. It was a great idea!  Some of our other activities was zip lining, dinner cruise (which we saw a whale) and The Road To Hana. We are already talking about a trip to Mexico so Abby will be getting another phone call in the fall.  Thank you Abby for making our trip to Hawaii the best trip we have ever taken!!  We will never forget  how much fun our 25th anniversary was!!
Recommended
Pleasure to Work With
By: JoJo
Reviewed on: 09 May 2014
Abby was delightful to work with.  Very knowledgeable and helpful.  She's already working on my European Cruise for next year - land and sea package.
Recommended
Wonderful Experience!
By: ljl2014
Reviewed on: 20 May 2014
Abby was awesome to work with! She was very responsive and knowledgeable.   She made everything worry free. We had the best time on our vacation to Ireland!  Thanks, Abby!
Recommended
Quick to respond, very personable
By: AEH83
Reviewed on: 11 May 2014
I wanted to book a trip last minute to Playa del Carmen, Mexico. I had just graduated and had a limited time before I started working to get a vacation in. I worked with Abby and she was very quick to get me trip packages, help decrease my lay over times, and get me the best prices for such short notice. She was lovely to work with getting this trip planned for my husband and I. We had a great time, and got exactly what we wanted for our trip, times, flights, lay overs, hotel, location, transport, etc. Awesome travel agent, I will be using her again for our next vacation!! 
Recommended
Highly recommend
By: Nu rocks
Reviewed on: 12 May 2014
it was an amazing trip , service was a 10 food was a 10 , every thing was perfect , amazing resort .. First time to jamaica will go back again ..first all inclusive and it was awsome , adult only , thank you Abby for finding this gem , room was awsome great room service , we don't smoke I did not smell any smoke . Chef Juan food was awsome , paella on the beach , duck , jerk chicken all amazing fresh seafood ...fantastic service on the beach Clive and Abraham were fantasic ...and Javier at the main desk ....we will go back ...
Recommended
Great Customer Service
By: Vacationgirl
Reviewed on: 04 Jun 2014
Abby did a great job for us, she was efficient and found us the best deal. We would definitely use her again to book a trip.
Recommended
Highlt reccommended
By: Nickname
Reviewed on: 09 Jun 2014
Excellent service - helped out a lot
Recommended
Very nice vacation due to Abby's assistance
By: AP
Reviewed on: 15 Jun 2014
We had no idea where we wanted to go on vacation, but with Abby's assistance, she recomended the Dominican Republic and we had a great time.
Recommended
Highly Recommend
By: Theresa
Reviewed on: 25 Jun 2014
Recommended
Better Rates than You can find
By: edye
Reviewed on: 04 Jul 2014
I was very pleased to find that Abby was able to book me two flights a hundred dollars cheaper than I could find on the travel sights. I will call her again.
Recommended
Most helpful!
By: Cruiser
Reviewed on: 25 Jul 2014
Abby was so accommodating, knowledgeable, and very helpful in planning our cruise and flights.  I never felt any of my questions (and there were alot!) were silly.  She helped put us at ease about all our arrangements and provided help every step of the way, thank you!
Recommended
True customer service!
By: Jessica58
Reviewed on: 28 Jul 2014
I have been very pleased and impressed with Abby's great ability to "read" her client and offer travel options and elements that are attractive to us. On several occasions she has done this on matters ranging from accommodations to destinations. She has gone above and beyond in providing great customer service; recently having to track us down when an unhelpful car rental agent was threatening to release the car if we didn't arrive pronto.I would recommend working with Abby both highly and without hesitation.
Recommended
Friendy, patient, thorough service
By: Jim and Dotti
Reviewed on: 02 Aug 2014
Abby provided wonderful service in setting up our recent Celebrity cruise. I tend to be overly cautious, needing explanations and reassurance with every detail, and Abby was very patient with me throughout the entire process. She pleasantly answered my every question in detail and made me feel as secure as I possibly could with this trip. I will recommend Travel and Transport to my friends and specifically suggest they ask for Abby to assist them personally.
Recommended
competent and cheerful service
By: Marie
Reviewed on: 28 Aug 2014
I don't know what you want here. I have given my review of her effectiveness and her approachability.
Recommended
Amazing/ Knowledgeable Service!
By: GiGi0606
Reviewed on: 27 Aug 2014
Abbey was absolutely amazing! She was very informative, listened to my needs and gave me (3) different options to choose. She was very helpful and patient (I had a lot of questions.) My arrangements were made in a timely and efficient manner and my vacation was so stress free because of her!!
Recommended
Imperfect traveler, perfect trip.
By: Rhedde
Reviewed on: 28 Sep 2014
I kept changing my mind, and didn't own a credit card. I got to Vermont, got a rental car, got a lovely hotel room, went to Nebraska, then back home to Portland, Oregon. Nothing went wrong. I had window seats the entire trip (hooray!) and zero glitches. Abby was so kind and helpful while I was making my plans and didn't seem at all phased by my constant changes. I honestly didn't give the travel portion of the trip a second thought because everything went so smoothly. I slept soundly and got home without feeling exhausted from travel stress. I love Abby, I love T&T, and I love getting home safely, on time, and with my sanity intact.
Recommended
Awesome Representative!
By: Grady
Reviewed on: 03 Nov 2014
Abby did a great job from start to finish with helping us out with our vacation. From giving us several options with advice to choose from upfront, to getting us all of the necessary information and documentation needed to travel. She is a true travel consultant whom we trust and would most definitely call again for help with any future travel needs.
Recommended
Absolutely EXPERT & FRIENDLY SERVICE
By: Will
Reviewed on: 08 Dec 2014
Abby did a GREAT job in aligning the flights and setting up special assistance for my 84 year old Father-In-Law. Everything went off without a hitch. The weather was less than wonderful and yet all the flights connected because Abby worked with us to allow sufficient time if any of the flights were delayed. This is my first time using this service for personal travel but I will definitely use it again because of the wonderful experience that Abby made possible. Abby, YOU ARE WONDERFUL !! Thank you so very much,
Recommended
Expert Service
By: Bceagle83
Reviewed on: 22 Dec 2014
The hotel was great, the location of our room perfect for getting around easily. Transportation to and from the airport seemless. Communication from Abby was perfect. Thanks!
Recommended
Excellent
By: Junked
Reviewed on: 03 Jan 2015
She did great and was always accessible for questions.
Recommended
Helpful, quick and had great recommendations!
By: JumadaSTL
Reviewed on: 06 Jan 2015
I've worked with Abby for two different trips – one to New York city with flight, hotel, bike rental, museum and cruiseline tour tickets included, and one was flight only to Phoenix. The New York city trip was fantastic – the hotel she recommended was PERFECT – located adjacent to Grand Central and just fantastic. All other parts of the trip were great, and we appreciated all of her help and suggestions. She responded quickly with answers to any questions we had, and was so friendly. Definitely recommend working with Abby!
Recommended
Honeymoon Bliss
By: CC
Reviewed on: 06 Mar 2015
Abby was very responsive to my requests
Recommended
Fantastic!
By: Joni
Reviewed on: 06 Mar 2015
My husband, myself and 4 other couples returned from Riu Vallarta in Puerto Vallarta on Sunday. The trip was fantastic! The weather was amazing, the drinks were flowing and memories were made. I love the city of Puerto Vallarta and felt very safe at all times. The food at the resort was ok, there wasn't anything that was outstanding in that area. The drinks were good and the staff at the Riu were anxious to meet our every need! Returning to the US thru Phoenix was very efficient, quick and painless. I appreciate Abby's help in putting this trip together for all of us!
Recommended
Helpful trip advisor
By: Daniel28
Reviewed on: 14 Mar 2015
Already recommended Abby to a co-worker!
Recommended
Abby ROCKS!
By: Portland
Reviewed on: 12 Mar 2015
So appreciate the great customer service that Abby provides. She is excellent and I recommend her to my friends all the time.
Recommended
Great Service, Organization and Flexibility
By: Jenn123
Reviewed on: 23 Mar 2015
We had a great trip planned by Abby to San Diego and Disneyland. Everything went as planned and I even sent an e-mail while we were at Sea World because I had a question about one of our reservations and she responded immediately with the confirmation number. I would highly recommend Abby as she found us the best rates and tolerated my many changes and requests like a pro! Thanks Abby!
Recommended
A True Professional!
By: SheriLA
Reviewed on: 16 Apr 2015
Abby, was great to work with, professional, responsive, friendly and extremely helpful with GREAT suggestions. I would highly recommend working with Abby on my next adventure.
Recommended
Best service possible
By: krislynne10
Reviewed on: 20 Apr 2015
Abby had everything covered and organized for my trip. I hadn't traveled outside of the country for a number of years. Abby explained everything we would need and took care of all of the details. Our flights went as planned and our airport transfers were polite and easy to find (just as Abby planned). I will suggest booking with Abby and her colleagues to all of my friends and family.
Recommended
Good answers to my questions
By: Ed
Reviewed on: 22 Apr 2015
Answered my questions promptly. Provided flight destination alternatives and hotel alternatives to present cheaper trip options. Good follow up to make sure I checked in with NCL for cruise (I had not yet checked in at the time).
Recommended
Booked me an amazing trip
By: Fvriterose214
Reviewed on: 12 May 2015
I was given Abby's info after I attempted to use a different travel agency in Omaha, that did not get back to me. Abby did a great job listening to my needs, and booking me at the Fiesta Grand Americana in Cabo. Boy did she do a great job. My husband and I were celebrating our 14 year wedding ann and this place was amazing. From the moment we got to the resort till the moment we left we were treated so great, that I will be calling Abby next year to book us at the same resort. I don't want to go anywhere else, bc this resort was amazing. I loved that it had so many pools, great food, the staff was great. Only restaurant that I didn't like was the Italian one. Great job Abby!
Recommended
Amazingly patient trip planner
By: Chyrie15
Reviewed on: 27 May 2015
Abby did an amazing job! This was out first trip overseas and we were a bit nervous. Abby worked so patiently with us as we adjusted and readjusted our plans to make sure we saw as much as we possibly could. Everytime I had a question or made a change she came through with just the perfect solution. When we first stepped off the plane in Rome I immediately found our transport holding my name. From that time on I relaxed and knew that Abby had taken care of everything. Every transport, every hotel, every tour was more than we could have ever expected. She even thought of little extras upon our arrivals at our hotels. We were so thrilled with our trip. I know it was because of Abby's details planning that allowed us to see and experience all we wanted and still allowed us to have our own personal time for relaxing and exploring on our own. I highly recommend Abby to work her magic on any trip you may be planning. Thank you Abby,!
Recommended
Great Service
By: Zebra57
Reviewed on: 29 May 2015
Abby was easy to work with and did a great job of presenting options and then making arrangements for our preferred itinerary. All of the items Abby arranged turned out as planned.
Recommended
Awesome experience!!!
By: Grady
Reviewed on: 10 Jun 2015
Abby, once again, did an awesome job taking care of our family and helped us experience an amazing vacation. She was very knowledgeable about where we were traveling to. She was able to give us a lot of advise, tips, tricks, and suggestions in the months leading up to our trip. Our trip went off without a hitch as she covered everything from flight, transfers, reservations, passes, tickets, rooms, etc. We're looking forward to booking our next trip with her!!!
Recommended
Super friendly!
By: Frizzle
Reviewed on: 02 Jul 2015
Abby was wonderful! She found the best flight for the best price, great experience booking with her :)
Recommended
Abby did great!
By: Tebo
Reviewed on: 02 Aug 2015
Abby was very helpful and got us the best deal possible on the Hotel Andaz in Maui. Thank you Abby!
Not Recommended
Frustration
By: Patti and Joe
Reviewed on: 26 Sep 2015
Abby, Overall we enjoyed the experience on board with the exception of the shore excursion to the shrine of St. Ann-de-Beaupre I explained this in my Chrystal survey. When we arrived in Montreal the problems began for us. There was a marathon being run which scrambled our plans. Disembarkation was a disaster and the hotel proved to be in the wrong section of the city for convenience. So, we ended up paying for three taxis in Montreal besides the Grayline Hop-on Hop-off bus which left us stranded in the middle of Montreal after visiting the Oratory. I don't know how much of this could have been avoided, but I'm sure this marathon was planned a year in advance. We felt the Grayline was a total waste of money. I hope this will be some help in your future arrangements. Thank you. Patti and Joe Neuberger
Recommended
AZ and Vegas trip
By: Wayne
Reviewed on: 27 Sep 2015
I would not have done anything diferently, nice job to all involved. wayne
Recommended
took lots of time researching
By: jabari
Reviewed on: 30 Sep 2015
The resort was very beautiful. Entertainment and activities were great. Had a wonderful vacation.
Recommended
Excellent Service
By: REX
Reviewed on: 04 Dec 2015
Our China/Tibet trip was great. The WILD China and National Geographic groups did an outstanding job of taking care of us. I would reccomend both to others. They were very knowledgeable.Thanks again
Recommended
Professional/expert friendly service!
By: peanuts
Reviewed on: 14 Oct 2015
Abby was great! Very helpful and professional! Trip was great!
Recommended
Exercised Abby significantly.
By: Jim
Reviewed on: 01 Nov 2015
Had significant requests of Abby. She handled them in a reasonable, rational and timely manner.
Recommended
Europe Trip
By: Mary
Reviewed on: 02 Nov 2015
The trip was wonderful and very enjoyable. I learned a lot about WW11 that you don't read in books. I am not a fan of flying with American Airlines. They are seldom depart on time. Also I do not like to fly on little planes such as American Airlines use.
Recommended
Great Experience!
By: Honeymooners
Reviewed on: 12 Nov 2015
Abby did a great job with our arrangements. We actually had a budget change for our honeymoon two months before departure and she was still able to provide us with resorts that met our needs and would give us a great experience, even at a lower price. I appreciate her responsiveness and flexibility of options. Very easy to work with and would recommend to anyone.
Recommended
Very Experienced and Thorough
By: Lynne02
Reviewed on: 15 Dec 2015
Abby helped us plan a Cruise trip and navigate the choices of services that we had no experience with. The success of our trip with friends was the success it was because of her quiet confidence and knowledge. Thank you Abby.
Recommended
Awesome service
By: KB1
Reviewed on: 21 Jan 2016
My trip to Cancun, MX was excellent. The weather was terrific and the resort rooms and service was awesome. Thanks for booking me and my family!!!
Recommended
Friendly, helpful, and very kind
By: Mary
Reviewed on: 21 Apr 2016
Our Trip was wonderful thanks to Abby. She was very helpful and answered all our questions. There were a couple things I wish I knew more about while we were in the parks but that wasn't her fault. Abby was so helpful and always responded in a very timely manner. I would and do plan on calling on Abby to help us plan our next trip. Thank you Abby for everything.
Recommended
Trip
By: Muffin47
Reviewed on: 17 May 2016
The arrangements made by Travel and Transport were overall very good. It was nice to have PreTSA clearance for part of the trip. The Outrigger Hotel was above average while the Marriott Courtyard did not meet expectations. It seemed to be dated in its maintenance. The surprise Anniversary gift was a highlight of the trip. The trip home was not enjoyable particularly because we were seated at the rear of the plane when we had asked to be seated toward the middle or front. Thanks, Abbey, for all your work in setting this up for us.
Recommended
Three generation trip to Ireland
By: Deb
Reviewed on: 23 Jun 2017
Abby planned a flawless 8 day trip for my Dad, daughter and myself. We rented a car and toured Ireland on our own visiting Galway, Kilarney, Kilkenny, and Dublin. We absolutely adored staying in Kilarney at the Applecroft House bed and breakfast. Kilarney was by far our favorite. All our accomodations were superior from the Clayton Galway Hotel to the Brooks Hotel in Dublin. Thank you Abby for planning a most memorable trip for us all!
Not Recommended
Canada
By: Steve
Reviewed on: 17 Jul 2017
She was ok but not great. She made our plane, boat and hotel reservations but not very proactive or creative for activities
Recommended
Very responsive
By: Judi
Reviewed on: 18 Jul 2017
Abby was good to work with. She adapted well when we had a couple of changes to our plans.
Recommended
A great travel advisor
By: Linnea
Reviewed on: 23 Jul 2017
My husband and I have worked with Abby for a number of years and she has never disappointed us. She knows all our likes and dislikes and make sure that all the arrangements take those into consideration. We often call her at the last minute, but she always manages to give us a number of options and helps us to find the right fit. She is invariably pleasant, prompt, and thorough. We would have no hesitation in recommending her to others planning domestic or international travel.
Recommended
Amazing honeymoon
By: Sammi Jo
Reviewed on: 23 Jul 2017
She helped out so much and with all of our needs! From A to Z she planned and setup the best honeymoon. She knew exactly what we were looking for even when we had no clue what we really wanted :)
Recommended
Abby Bebout
By: Zill
Reviewed on: 01 Aug 2017
Abby is an excellent advisor. She responds quickly to requests for information, I never had to wait for more than a day to get a response from her. She is thorough, thoughtful and pleasant to work with. She looks out for her customers. I am very pleased with her service.
Recommended
St. Martin/Anguilla Trip
By: Ramsey
Reviewed on: 08 Aug 2017
Abby did a great job and provided us with several options for our anniversary trip. She accommodated our requests and we had a wonderful experience!
Recommended
Friendly and helpful
By: Traveller
Reviewed on: 23 Aug 2017
Abby did a good job in helping us choose a location visit. She was professional and provided good service
Recommended
California adventure
By: Troy
Reviewed on: 28 Aug 2017
She is very prompt... did a great job lining everything up. We had a wonderful time.
Recommended
Mexico trip!
By: Kim
Reviewed on: 25 Aug 2017
It was easy and quick. She provided all the information I needed and answered all my questions! she was great!
Recommended
Advisor
By: Diane
Reviewed on: 07 Sep 2017
Abby was great..I also called her when I was in Florida had some questions about our trip to Disney World & she was very helpful to me.
Not Recommended
Travel Agent
By: Trish
Reviewed on: 06 Oct 2017
Disappointing. She did not follow-up on questions and seemed disinterested in our trip.
Recommended
Vacation Plans
By: JAM
Reviewed on: 09 Oct 2017
It was a pleasure working with Abby!
Recommended
Excellent!
By: Tyler
Reviewed on: 30 Oct 2017
Abby is awesome to work with. She has helped us with two trips now and we wouldn't know how to travel without her at this point. I have recommended Abby to every friend planning a trip. She has helped us navigate travel issues and changes with ease. When an issue arises, Abby solves it immediately and makes sure your vacation is as relaxing as you intended it to be. Make sure you consult with Abby next time your planning a vacation!
Recommended
Disney Vacation
By: Hollis
Reviewed on: 06 Nov 2017
The Planning with Abby was smooth and effortless
Recommended
Helpful
By: Chrissy
Reviewed on: 11 Nov 2017
Wonderful. She got me great pricing, minimum layover time.
Recommended
Abby is the best!
By: Lacey
Reviewed on: 01 Dec 2017
Working with Abby is always a great experience! She is so knowledgeable and always takes her time to answer all our questions. She really listens to your travel goals and provides expert recommendations. She has helped us plan three AMAZING trips so far. We love working with her!
Recommended
Honeymoon
By: Jaymie
Reviewed on: 04 Dec 2017
Abby was wonderful to work with! She was a very nice lady and was always available for questions! I felt like even if she was really busy or out of the office she still made time to respond to all my emails! She never seemed to get annoyed or frustrated with me when I was constantly emailing her questions about our trip, especially two days before we were supposed too leave. She also didn't get crabby when she has to go back and change my airline ticket because I gave her the wrong last name at first! Without Abby out trip would not have gone near as smooth and relaxing as it did!! Also, the resort that she found us was amazing and beautiful, it was just what we wanted for our honeymoon! My husband and I have already talked about booking another vacation eventually and using Abby as our travel agent again! I would recommend her to everyone! She was very helpful and very nice!! Thank you for all your hard work Abby!! :)
Recommended
Abby is awesome
By: Rajka
Reviewed on: 04 Jan 2018
I have now worked with Abby on three trips and each one has been an incredible experience. She is patient and really listens to what we're wanting in a travel experience. When we arrive at the hotels she books for us they are lovely and we are treated like kings and queens. We generally get upgraded and feel like we get a good deal for our money. I highly recommend working with Abby.
Recommended
Jamaica honeymoon
By: Nate
Reviewed on: 21 Jan 2018
Abby was helpful to us in finding our honeymoon destination - we appreciated having the opportunity to talk with a person about booking our trip. We will use the Travel Design Lounge for future trips.
Working with Abby Bebout, you will have access to:
- An experienced travel guide whom you can rely on before, during, and after the trip
- Exclusive luxury resorts and properties
- Once in a lifetime experiences
Explore with the Best
Virtuoso Advisors are constantly pushing the boundaries in unique travel experiences.
Alliance programs are unique tailored experiences exclusive to travelers working with Virtuoso Travel Advisors.
learn more
United States - All
Ireland
Dominican Republic
Italy
Mexico
France
Thailand
Greece
Kenya