Travel Specialties
Interests
Ocean Cruising
Escorted Tours
Family Travel
Adventure
Independent Tours
Destinations
Germany
France
Cayman Islands
Selling Travel Since
1973
My Background
For 35 years, Bea's passion and dedication to travel have come from her love of making other people's dreams come true. It is her goal to make your vacation experience flawless and extraordinary. Bea's travel career began in Germany, where she was born. She has extensive experience in all types of travel, and is an expert in European travel and cruising. Customer service is paramount to Bea and her many repeat clients bear witness to her quality service.
Places I Have Traveled
Reviews and Recommendations for Bea Clagg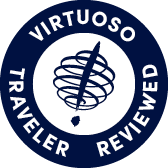 Virtuoso Verified Traveler
All reviews are from confirmed guests sharing exclusive insights
Sort reviews by
Recommended
great travel experience
By: Debbie
Reviewed on: 20 Sep 2013
Bea did a great job for us booking our last cruise! She did everything including working her magic for upgrades! Wow! We wouldn't consider using anyone else for our family travel! Great Job, Bea!
Recommended
OUTSTANDING!
By: Rog
Reviewed on: 10 Oct 2013
A very spontaneous trip to Rome was handled with perfection by Bea. The air connections were great and times of arrival and departures were excellent. The choice of Hotel in Rome was evidence that she had listened to our preferences i.e. central location, not big, breakfast, restaurant, internet. This was another excellent trip professionally planned by Bea.
Recommended
Highly Recommend
By: djferg@bellsouth.net
Reviewed on: 13 Oct 2013
Bea, has booked many trips for us over the past many years. She always looks for trips to compare sites visiting, price, extras, etc. If we had a challenge while on the trip, she has been accessible during and after the trip has ended to help with the challenge that accured. She is knowledgeable of many different tour companies and directs in the right choice. If there is any where in the world we want to travel we always think of Bea first!!!
Recommended
A-1
By: carol
Reviewed on: 06 Nov 2013
I was very pleased with Everything. Our plane schedule, our room, the boat, our schedule, the food , the atmosphere, the day trips, the staff, everyone and everything was outstanding. Will recommend to everyone I talk to.
Recommended
Very helpful and efficient
By: Jafslg1
Reviewed on: 21 Nov 2013
We always use Bea, and Virtuoso when appropriate. Her knowledge of both our preferences and accommodations at our destinations, makes traveling much less of a hassle, and much more enjoyable.
Recommended
Highly recommended
By: Retired in FL
Reviewed on: 21 Nov 2013
Be was very helpful in the planning and the execution. Her personal knowledge of the area streamlined the whole process. We have worked with Bea for 6 plus years and she is able to anticipate our needs. She also makes suggestions of trips she thinks we will enjoy. She is a real asset to us and to Odyssey Travel.
Recommended
Bea is da Bomb!!!!!
By: Jack B
Reviewed on: 21 Nov 2013
Highly recommend working with Bea, she is wonderful!!! We have been working with her for over ten years and she always takes the extra step to ensure our vacations are the best!!!!
Recommended
Highly recommended.
By: Howard
Reviewed on: 26 Nov 2013
Bea is one of a kind. Follows up on the smallest details. If you prefer port side for rooms------you get that. If you prefer a certain section on the flight--------you get that. No matter your preferences on any trip--------count on it, Bea will come through.
Recommended
Excellent service
By: Kathy
Reviewed on: 22 Nov 2013
Bea is always efficient, friendly and timely. I recommend her highly
Recommended
Highly Recommended
By: Smoak gang
Reviewed on: 21 Nov 2013
Our family had an incredible time on our trip! We've used Bea's services several times and have never been disappointed. She's great with all the details, big and small. Whether our trip was just our family or we traveled with friends and had to make sure our accommodations were the same, Bea always pulls it off. We'll be seeing her again soon!
Recommended
Highly competent
By: AJ
Reviewed on: 23 Nov 2013
Very competent. Kept us informed and up to date on the status of our trip.made sensible suggestions. When we were on a ship in the Mediterranean Sea without a hotel room when we got back to Venice, due to the mess up wth delta, she found us a wonderful hotel on short notice. She was recommended to us by our travel agent when she retired. We are very thankful for the recommendation
Recommended
HIGHLY recommend
By: MP
Reviewed on: 21 Nov 2013
For ALL your travel needs she is the best! Bea listens and works closely with you. When you leave on a vacation, by land, sea, here or abroad you do not need to worry as she has taken care of every little detail. We are looking forward to Princess in January. Ten stars !
Recommended
Highly Recommended
By: Stiefelchen
Reviewed on: 31 Jan 2014
Bea is a highly professional travel agent and I would strongly recommend her for all types of travel bookings, especially cruise vacations. Her vast experience in planning travel vacations allows her to assist customers with planning fun trips which will be remembered a lifetime. Her attention to detail is outstanding and we have been very pleased with her efforts and her expertise. There is no question that we will use her expertise when we plan our next cruise vacation.
Recommended
Highly recommended
By: J & J
Reviewed on: 26 Dec 2013
Bea has been handling cruise planning for us for about ten years. Always available, professionally knowledgeable and accommodating, Bea regularly goes the extra mile to ensure our needs are met. We can think of no other one or way than to trust her with our travel requests.
Recommended
EXCELLENT
By: maritzaro
Reviewed on: 24 Jan 2014
Once again Bea made it smooth sailing for us from start to finish!
Recommended
Wonderful trip and Bea always does a great job.
By: Judy
Reviewed on: 25 Mar 2014
We all enjoyed our trip and everything went perfectly.  Bea always attends to our every wish.  Thank you
Recommended
Excellent as Usual
By: Not provided
Reviewed on: 02 May 2014
Bea always exceeds our expectations in going beyond our sometimes difficult requests for special service.
Recommended
She is very good.
By: Clay
Reviewed on: 10 May 2014
Bea takes very good care of us. She helps us with Frequent Flyer Miles. She helps us with cabin upgrades. She returns phone calls promptly. She makes sure that we get our Military discount. She exceeds our expectations when planning a cruise.  
Recommended
review
By: debbie
Reviewed on: 01 Jul 2015
great travel agent! Bea has been booking our family travel for years. We have been very satisfied with her service. If we have a travel question, Bea knows where to look for the answer!
Recommended
Highly recommended
By: Hrazz
Reviewed on: 17 May 2014
Bea was professional, kind, and helpful!
Recommended
Highly Recommended
By: Ormond
Reviewed on: 23 Jun 2014
Very helpful and everything went as planned.  I will be using Bea for our next trip.
Recommended
Great Customer Service
By: WELBUY
Reviewed on: 08 Jul 2014
Recommended
Highly Recommended
By: The Smoak Gang
Reviewed on: 31 Jul 2014
Our family loves Bea!! The cruise arrangements were awesome as always. I love being able to call her, give her an idea and a date range and she works it all out.  We will definitely book our future trips with Bea!
Recommended
OUTSTANDING JOB
By: GERRI
Reviewed on: 08 Sep 2014
WE HAD A GREAT TRIP. ALL THE DETAILS WERE ARRANGED AND WE DID NOT HAVE TO DO ANYTHING BUT ENJOY OUR ADVENTURE IN ALASKA.
Recommended
Regent Navigator
By: Howard
Reviewed on: 29 Sep 2014
Regent manages to offer white glove performance in all areas of their presentations. Whether it is dining, staff friendliness, entertainment, or tours. Their staff, in all departments, are well trained to provide the utmost service for guests. You cannot walk anywhere on the ship and not receive a friendly greeting with a genuine smile. The selection and quality of food offered is of gourmet worthiness. The suites are roomy and the mattresses are sleep guaranteed. No matter the direction of your cruise, there are expert lecturers to highlight what you will encounter both historically and currently. It is difficult not to select Regent for ones next adventure.
Recommended
Fantastic Trip
By: Bellashortie
Reviewed on: 04 Oct 2014
Fantastic trip to Riviera Maya, Mexico. We stayed at the Barcelo Maya Balance in September on the off season and it was great. Low crowds and the weather was beautiful! the resort was great. We had a chance to visit Chichen Itza and snorkel with sea turtles right off the beach of our resort. We rented the free snorkeling gear that came with the hotel and fed the sea turtles near by with bananas. We saw them as soon as we swam out about 15 feet. Bea was great and helped coordinate all our travel arrangements. She was very prompt when I asked all of the questions I had and she helped make this a trip of a lifetime! I would recommend using her and going to Rivier Maya to anyone who gets a chance!
Recommended
Professional
By: Maritz5
Reviewed on: 21 Oct 2014
This trip was prepared in an expert manner from start to finish. When the ship was unresponsive to our cabin noise (we were upgraded to a cabin under the galley) it took an FYI to Bea and she went to work on our behalf. We were moved in less than 24 hours! When the debarkation was delayed by one day Bea had new flights in thirty minutes! That is however not why she is our favorite, she listens to our wishes and plans with us not for us. She is attentive to details even small ones. We really think she is THE BEST!
Recommended
Trip was Beyond all Expectations
By: JBC
Reviewed on: 15 Nov 2014
We did not know what to expect since we had not traveled on a Viking Cruise before. With Bea's help we were booked on the Viking Prestige ship with a prepackage trip to Prague for three nights. The Viking staff were fantastic! We were met at the airport at Prague by a Viking Crew member, worked with throughout our land and water trip and sent off from our Budapest departure for home with a friendly wave from a Viking staff member. The entire trip was planned down to the last detail allowing us to enjoy each and every moment of our 40th wedding anniversary trip. The staff provided a surprise cake at dinner on the ship to celebrate our anniversary with our dining companions and the rest of the passengers. This was unexpected and we were touched by the forethought of Bea to add this special recognition to our voyage. We will certainly keep your company in mind as we plan vacations in the future. Thank you for making our trip with Viking so memorable.
Not Recommended
recent cruise
By: David
Reviewed on: 27 Nov 2014
OK trip; too short, otherwise no big deal one way or another. Windowless room was a drag. DVT
Not Recommended
QUICK GETAWAY
By: GERRI457
Reviewed on: 03 Dec 2014
I FOUND MYSELF LOOKING FOR A QUICK GETAWAY. THIS WAS QUICK BUT POOR TIMING FOR CRUISING. THERE WERE ALOT OF CHILDREN WHICH NORMALLY WOULD NOT BE A PROBLEM BUT THEY WERE ALLOWED TO ROAM THE SHIP FREELY AS I GUESS THE PARENTS FEEL THEY ARE ON VACATION TOO. THE STAFF DID NOT KEEP THEM OUT OF THE ADULT AREAS. THE STAFF DID NOT SEEM AS FRIENDLY AS ON PAST CRUISES. THOUGH I WILL CONTINUE TO CRUISE WITH ROYAL CARRIBEAN I WILL FOCUS ON LARGER SHIPS AND RESEARCH MY DATES BETTER.
Recommended
Professional, personal service
By: Phantom
Reviewed on: 22 Dec 2014
Throughout a lengthy reservation lead time, Bea always provided cost savings updates, and opportunities for upgrades for consideration. With her continuous personal attention, she made us feel as if we were the only people traveling. Bea knows our preferences. Travel arrangements have never been so easy and accommodating!
Recommended
Superb service
By: D&D
Reviewed on: 31 Dec 2014
Our trip to Antarctica was a trip of a lifetime. All arrangements worked perfectly and the Business class seats on American airlines were refreshing ! The National Geographic folks were true professionals. They made our trip with our granddaughter a memorable chapter in our lives.We are looking forward to our next trip with National Geographic. Thank you Bea for a wonderful trip. D&D
Recommended
Perfect
By: Blackkat
Reviewed on: 14 Jan 2015
Efficient friendly. Happy to help. Knowledgeable. Gentle. Works to get the best benefits and freebies. Reliable. Great job!! I'm happy!
Recommended
excellent always helpfull
By: myrna
Reviewed on: 12 Feb 2015
Bea is excellent is all regards, follow up, scheduling, simple questions, research and too much more to say
Recommended
PERFECT!!!
By: Roger
Reviewed on: 12 Mar 2015
From the time we stepped outside our door to the time we came back everything planned by Bea turned to gold! The choice of airline schedules,hotels,cruise cabin could not have been better!
Recommended
OUTSTANDING SERVICE
By: INGE79
Reviewed on: 13 Apr 2015
Bea? There is no better! Bea has been our agent for many years and family members, out of State, as well .She takes care of everything, from beginning to end .Questions? If she does not have the answer right then, she will find out , and be back promptly. Help? Any time and anything! For us, there is no other and no better!
Recommended
quick response and patient
By: Dee Dee
Reviewed on: 08 Apr 2015
Bea helped us decide where to go and what to do. She assisted us with our financial limitations and helped us to plan the vacation of a lifetime.
Recommended
Wonderful service!
By: lmartin
Reviewed on: 24 Apr 2015
We have used Bea as our travel agent for many years and she has always been very helpful and friendly.
Recommended
Superb service from Odyssey Travel
By: Daniel
Reviewed on: 18 Jun 2015
Thank you again, Bea, for shepherding our entire travel experience which required extensive and many layers of detail. I am certain that our trip was planned, prepared and executed without incident due to your careful and professional attention. Daniel Smith Ormond Beach
Recommended
Cruise with grandkids
By: Lora
Reviewed on: 10 May 2015
Great arrangements and special gifts.
Recommended
Excellent service
By: Myrna
Reviewed on: 19 Jun 2015
Bea as always is efficient and extremely fast with response. I never worry about any trip she plans and know that she remembers all the extra details. Her voice always has a smile. I would never have anyone else plan a trip for myself or family. Thank You
Recommended
Friendly and Helpful
By: Lyle
Reviewed on: 05 Jul 2015
Very courteous and helpful. Our Trip was exactly as she stated it would be. Best cruise ever!!!
Recommended
ROCKY MOUNTAIN ADVENTURE
By: BOB51
Reviewed on: 24 Aug 2015
THE RUSTIC LOG CABIN WAS FABULOUS WITH BREATHTAKING VIEWS OF LONG'S PEAK AND HUMMINGBIRDS ON THE DECK. OUR 2.5 YEAR OLD GRAND DAUGHTER GOT TO RIDE DOUBLE WITH HER DAD ON OUR TRAIL RIDE AND WANTED MORE TIME ON HOSTESS. TRAVERSING INCLINES AND DECLINES THAT WOULD RESULT IN FREQUENT REST STOPS WERE NAVIGATED WITH EASE. ON OUR MANY HIKES WE WERE ABLE TO SEE MOOSE, ELKS FEEDING ON THE TRAIL, A BEAR FROM A DISTANCE AND MARMOTS ON OUR HIKE TO ABOVE 12,000 FEET. MY SON AND I HAD THE EXPERIENCE OF WHITEWATER RAFTING ON CLASS 3-4+ RAPIDS AND WERE REWARDED AFTERWARDS BY A BRIEF STOP AT A LOCAL BREWERY. THE ONLY ISSUE WAS THAT THE DIRECTIONS TO THE CABIN DIRECTED US TO A BACK ENTRANCE THAT EVEN A BIGHORN SHEEP WOULD HAVE HAD A DIFFICULT TIME NAVIGATING---WE HAD TO BACK DOWN AND FIND A BETTER WAY UP THE SIDE OF THE MOUNTAIN. THANKS ODYSSEY
Recommended
Awesome Service!
By: MoreCruzin
Reviewed on: 28 Aug 2015
Bea is absolutely amazing and handled everything for our entire cruise of 10 family members. Every detail is perfect and customer service is amazing. A simple email gets immediate attention and handle very professionally. We will is Bea for all or family vacations! Wonderful pleasant service as always!
Recommended
Private tour
By: Lora
Reviewed on: 27 Aug 2015
Great cruise planning, especially the private tour through a private company that she arranged for us.
Recommended
Awesome Agent
By: Lolo
Reviewed on: 29 Aug 2015
Bea is awesome. Always willing to help and always gets it right! Love working with her!
Recommended
Always fantastic service!!
By: LynnM
Reviewed on: 15 Sep 2015
Bea did it again!! Another fantastic trip this time for our 25th Anniversary to Atlantis Resort in the Bahamas. Everything was wonderful. Thanks Bea!
Recommended
incredibly wonderful expert
By: dr c
Reviewed on: 18 Oct 2015
bea has been our 'go to' travel expert for many years and has never given us less than incredible service. her friendly caring attention and little thoughtful gestures are wonderful.. gonna continue using her as long as she will have us
Recommended
Disney
By: Lora
Reviewed on: 12 Nov 2015
Bea planned and executed all plans for us for our Disney vacation in her usual excellent manner.
Recommended
Another Awesome Trip from Bea!!
By: MICKEY'sPal
Reviewed on: 12 Nov 2015
Another wonderfully planned trip from Bea. She took care of everything for our trip to Disney World. From cruises to Disney World, Bea does it all and does a fantastic job. No surprise this trip was planned with perfection and error free! Thanks Bea!
Recommended
SUPERB
By: RogMari
Reviewed on: 30 Nov 2015
Another perfect trip for us and four friends to the Caribbean. Everything was outstanding from start to finish.
Recommended
very knowledgeable, answers e-mails promptly, friendly, superb service
By: Ruben
Reviewed on: 27 Nov 2015
Top of the line service from Bea and I would use her services again whenever I need a travel agent.
Recommended
Great service
By: Roger
Reviewed on: 17 Jan 2016
Ms. Clagg is great! She goes out of her way to help with the best possible trip and does what she can to help if there are problems on the trip.
Recommended
Great trip
By: John
Reviewed on: 16 May 2016
Bea planned our trip to Germany and made several suggestions that worked out very well. She suggested Rothenburg ob der Tyber which we would have otherwise missed. Every hotel was well thought out for our travel needs. I will recommend her to friends in the future!
Recommended
Great Trip to Ireland & Scotland
By: Carol & Bill
Reviewed on: 01 Sep 2016
Our recent trip to Ireland and Scotland was terrific. Bea's suggestions for accommodations were spot on. The itinerary she suggested provided us with a thorough view of those countries. LOVED Ashford Castle. Great job.
Recommended
Very helpful
By: PJ1
Reviewed on: 23 Sep 2016
Bea did a great job on our weekend Disney Cruise. Had ajoining rooms in the middle of the ship on the 9th deck...great view with easy access to everything on the ship.
Recommended
Review
By: Howard16
Reviewed on: 27 Sep 2016
The trip was the usual Regent expertise. The only thing that was noticeable was a shortage of staff (especially in the Compass Rose and room attendants-----comparing with prior trips.) We had one of the best ship's captain that I can remember. Was really impressed with the Excursion Manager. He did not allow the long lines on re-boarding when all the buses seem to return at the same time. He would ask a bus to wait and passengers remain seated. Our trip advisor is the absolute best!!!!!!!!!
Recommended
Very helpful and friendly
By: Sara
Reviewed on: 30 Sep 2016
Bea provided professional and friendly service. We had an unexpected problem and Bea handled it quickly and professionally. We will use Bea anytime we need travel services.
Recommended
OUTSTANDING CRUISE
By: Maritza
Reviewed on: 10 Oct 2016
We had 10 fabulous days on the Crown Princess. Every detail was perfect, selection of cabin, amenities in the room, table size, airline THANKS Bea!
Recommended
Expert friendly service
By: deborah
Reviewed on: 25 Nov 2016
Great trip, everything went smoothly, just the way we like it! Our excursions worked out very well: I would recommend the trip to Belize's Lamanai ruins to anyone. A real treasure. All went well on our bookings. Bea did a great job. Look forward to our next adventure...
Recommended
Another FANTASTIC cruise
By: Maritza
Reviewed on: 13 Jan 2017
Six of us embarked on a new Years cruise. Expertly prepared by Bea. We had great fun and the islands visited were full of adventure. Thanks Bea! You are THE BEST!
Recommended
Perfect Trip
By: Captian
Reviewed on: 04 May 2017
Percent trip, a top notch travel professional
Recommended
She is THE BEST
By: mari
Reviewed on: 27 May 2017
Listens, professional, thorough, investigates possibilities, knows what we like, accessible, there when you need her, THE BEST!
Recommended
Great advisor
By: Kathy
Reviewed on: 07 Jun 2017
Easy to find information, knowledgeable, effective, interested and very nice. After many years, she is still kind and gracious.
Recommended
Hawks Cay
By: BM
Reviewed on: 12 Jun 2017
It was great! She knows our likes/dislikes and makes sure to follow through with requests.
Recommended
Review of Bea
By: Marilyn
Reviewed on: 09 Jun 2017
She was superb. So helpful. Recommend her very highly
Recommended
Bea Clagg
By: Deb
Reviewed on: 08 Jul 2017
Always great to work with Bea.. knows our likes & dislikes and has many suggestions for our travels. Stays on top if details right until the day before we leave! Feel very confident!
Recommended
First class
By: Jack
Reviewed on: 19 Jul 2017
She is thorough, professional, well informed, and very pleasant to work with
Recommended
Working with Bea Clagg
By: Granddaddy
Reviewed on: 18 Aug 2017
Bea is an outstanding patient professional!! She goes the extra mile for her clients and certainly did for us !! We're recommending her to our friends and will certainly use her expertise again.
Recommended
?
By: Ann
Reviewed on: 21 Aug 2017
A pleasure. She was fast and knowledgeable
Recommended
Advisor
By: CW
Reviewed on: 13 Sep 2017
Bea was very professional and helpful. She found and booked some great side trips for our extra days in London.
Recommended
Cruise
By: DKB
Reviewed on: 19 Sep 2017
Bea was great! She communicated well and "held our hands" for those of us who had never been on a cruise before. Highly recommend her.
Recommended
Great experience with Bea Clagg!
By: Dwooten
Reviewed on: 14 Sep 2017
Bea was great! She was attentive to my needs and preferences. She was prompt and professional while also being genuinely warm and engaging. She'll be my first call when I need travel assistance again, especially on international trips.
Recommended
kudos
By: doc
Reviewed on: 14 Oct 2017
as usual, bea's work was outstanding
Recommended
Harmony of the Seas
By: anni
Reviewed on: 14 Oct 2017
Bea is always very well informed as to all the ins and outs of wherever you want to travel. She knows her business and always offers excellent advice.
Recommended
Mrs Bea Clagg
By: Princess1
Reviewed on: 16 Oct 2017
Bea has done an outstanding job on our trip, : )
Recommended
Ultimate Trip
By: Fish
Reviewed on: 22 Oct 2017
Perfect , everything worked out on the perfect schedule. Bea's attention to detail is why she's always our first call to travel, either business or pleasure
Recommended
The perfect trup
By: Jack
Reviewed on: 06 Dec 2017
A true professional
Recommended
The Best
By: Rog
Reviewed on: 19 Dec 2017
Bea listens, she is flexible, professional and knowledgeable
Recommended
Crown
By: Judy & Jim
Reviewed on: 31 Dec 2017
Always excellent,
Recommended
Christmas trip to California
By: Joan
Reviewed on: 04 Jan 2018
Could not ask for a more responsive agent/friend. There is frequently a question that I have at the last minute and she always knows the answer.
Recommended
The Best
By: PUP
Reviewed on: 19 Jan 2018
Wise, gentle, available, knowledgeable with follow up.
Recommended
Strong recommendation
By: Bill McLaughlin
Reviewed on: 06 Feb 2018
Simply Bea is the best !
Recommended
Bea
By: kauai chicken
Reviewed on: 15 Mar 2018
great, she handled everything and all went smooth
Working with Bea Clagg, you will have access to:
- An experienced travel guide whom you can rely on before, during, and after the trip
- Exclusive luxury resorts and properties
- Once in a lifetime experiences
Explore with the Best
Virtuoso Advisors are constantly pushing the boundaries in unique travel experiences.
Alliance programs are unique tailored experiences exclusive to travelers working with Virtuoso Travel Advisors.
learn more
Germany
France
Cayman Islands