Deanna Sutherland - Rigby
St. Catharines, ON Canada
Travel Specialties
Interests
Adventure
Beach & Sun
Family Travel
Destination Weddings
Destinations
Canada
Antigua And Barbuda
Aruba
Barbados
Cayman Islands
Selling Travel Since
2012
My Background
I've worked in the travel industry my whole career, since graduating in Tourism from Niagara College. I've be employed in resorts, including the legendary Banff Springs Hotel, and for two years on board Norwegian Cruise Lines. So far I am up to 30 countries and counting! And now feel I've really found my true calling as a travel advisor. While I'm well experienced and happy to help you with any vacation plans, my strongest expertise is in family (and multi-generational) travel. As a parent I understand the challenges and rewards of travelling as family! My clients tell me they appreciate my caring attention to detail, my promptness in getting back to them, and that there is no holiday too complex to organize. I look forward to hearing from you and helping plan that picture-perfect vacation!
Places I Have Traveled
Reviews and Recommendations for Deanna Sutherland - Rigby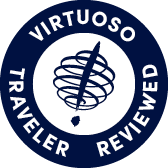 Virtuoso Verified Traveler
All reviews are from confirmed guests sharing exclusive insights
Sort reviews by
Recommended
Highly Recommend
By: Pauladw
Reviewed on: 19 Oct 2013
This was the best trip ever. The Viking company was top notch. When they had problems they took care of them in a way that we didn't worry and then compensated us (to our surprise). Deanna took care of all the planning details and assured us every detail was looked after. She answered all our questions no matter how small they were.
Recommended
Highly recommend
By: Susan7
Reviewed on: 20 Nov 2013
Works very hard for you finding information ideas and prices!!
Recommended
Great Trip
By: AnnieG
Reviewed on: 24 Dec 2013
We had a great time at the Divi resort in Aruba. Deanna was helpful in researching and booking the resort as well as converting our travel vouchers and points and getting us the sale price even after we had booked.
Recommended
First Class Service
By: Big J
Reviewed on: 29 Jan 2014
Deanna was professional and very helpful with all the details surrounding our recent trip to Cuba. Whenever help was needed she addressed our concerns promptly and efficiently. Deanna truly made our travel experience a pleasant one.
Not Recommended
By: suezq2004@hotmail.com
Reviewed on: 30 Jan 2014
I have been to five star resorts and this was by far the worst disappointment.I dont know how Brittney and Kyle would ever go back again.A five star should not have a two tiered system..
Recommended
An incredible experience!
By: Linzi lee
Reviewed on: 05 Feb 2014
Deanna did a great job organizing our vacation for us and our group of over 45 guests for our wedding. Our guests had so many nice things to say about her patience and service. Even our friends from Vancouver insist on using her services from now on. We could not have asked for a better travel agent to assist in planning the most important time in our lives and giving such consideration to each person's individual needs and requests. She will always be highly recommended by us as well as many in our group. 
Recommended
Family Vacation to Disney
By: Janet
Reviewed on: 06 Feb 2014
Recommended
By: Not provided
Reviewed on: 07 Feb 2014
Deanna is very courteous, organized, and accurate.  She really knows her stuff and relates to people very well.We will surely engage her for future travel plans and arrangements..h.hughes@cogeco.ca
Recommended
Highly Recommended
By: MJ
Reviewed on: 11 Feb 2014
Our trip was terrific and the everything about the resort was fantastic...Beachfront, food, beverages, service and entertainment.  All of our arrangement made by Deanna were perfect!! Thanks Deanna
Recommended
By: Not provided
Reviewed on: 08 Feb 2014
She came through wth little time to work with. Thanks.
Recommended
Highly Recommended
By: LAcam
Reviewed on: 19 Feb 2014
This was my first trip with Vision Travel and Deanna made sure it was the best trip it could possibly be. I will make sure to recommend her to friends and family!
Recommended
Recommend
By: JMHB
Reviewed on: 27 Feb 2014
Deanna was very helpful with the booking and recommendations and questions I had.   Always very friendly and accommodating.  Did have some issues with respect to payment - conversions from USD to CAD amounts and credit card paying vs. cheque.  My booking was a bit of an anomaly but I believe we have all learned things from it that will assist in the future.  We had to cancel a person and Deanna was right on it sending all the appropriate paper work for insurance.   Always followed up in a timely and friendly manner.   Also sent a nice farewell email and welcome back.   Used many touch points for customer service.   Thank you for all the assistance.
Recommended
Highly recommended
By: Heather82
Reviewed on: 09 Mar 2014
Deanna has always been very helpful and quick to return calls. She does her best to see you get the vacation you want. Will I call Deanna when planning my next trip?...Absolutely!!!!
Recommended
Highly recommended
By: RT
Reviewed on: 12 Mar 2014
My dealings with Deanna have always been very positive.  She is very helpful and always has a big smile when I go to pick up the tickets/package.She gets a 10 in my opinion.
Recommended
Very Helpful
By: Laine
Reviewed on: 22 Mar 2014
We were looking for a place to take our teen and a friend for March break.  We left it to the last minute.  Deanna made a number of suggestions including one for NOW Sapphire in Mexico.  We are not big on all inclusive resorts, but she thought this one would be a good fit for us.  We had promised the kids we would go south last year and we didn't want to let them down again, so we booked the Sapphire even though it wasn't what we thought we wanted.  It was a hit and we would certainly recommend it to others.  Deanna was very patient and helpful when we met with her and I would recommend her to friends.
Recommended
Great Cuba Resort!
By: AnnieG
Reviewed on: 23 May 2014
We booked our time then indicated the places we were intersted in visiting.  Deanna put a number of options in play for us and we ultimately chose El Patriarcha, an Oceans Hotel in Verradero, Cuba.  The price was good, the resort was new and fabulous, nice beach, great staff - all in all a great vacation.  We recommend the upgrade to Privilege service - well worth it!  Thanks Deanna!
Recommended
Delightful to work with
By: Daniel M
Reviewed on: 28 May 2014
Deanna was wonderful to work with. Helpful, insightful, thorough and enthusiastic. Will absolutely work with her again and recommend her to anyone who will listen. On top of the great professional service, she dropped our travel documents at our house on a Saturday! Deanna set the stage for the most enjoyable vacation we ever had - so good we came back pregnant!
Recommended
Excellent Travel Agent
By: Lainer
Reviewed on: 30 Jun 2014
Deanna has assisted us with 2 family vacations.  She is very good at discerning what would appeal to our family, and as a result we had had 2 terrific holidays.  She is always available to meet with us.  She spends a great deal of time going over our wish list and then putting ideas together to present to us.  She is most thorough when reviewing our itinerary with us and gets back to us very quickly when we have questions or concerns - even when we are out of country.  She has been a real pleasure to work with. 
Recommended
EXPERT FRIENDLY SERVICE
By: JACKIE27
Reviewed on: 08 Aug 2014
I always love booking my business and personal vacations with Deanna. Lovely girl goes out of her to make sure I'm happy and everything is perfect.. ::) Liz Nowak
Recommended
Hotel Marina El Cid Spa and Beach Resort
By: Deborah O
Reviewed on: 28 Nov 2014
I stayed at the Hotel Marian El Cid Spa and Beach Resort from November 15 to November 22, 2014. It was well run and clean resort. It was not the "oversized" resort like the others along the Mayan Riviera. The resort was for families and couples.. Not really for singles but a nice retreat if you are single due to the size. The food was exceptional and no matter where you ate throughout the hotel - it was consistent. There were two pools - large one for families with a big water slide and further down from that one an infinity pool for adults - which was quiet and nice. The beach was nice but small - and the water was not inviting - murky and rocks on the bottom which was a turn-off and the main complaint of all the guests. I like long beaches and inviting water so that was the only disappointment I had with the hotel - which is the main reason why I like to go to the Caribbean. 8/10 for this resort. I will visit an adults only resort next time.
Recommended
Expert friendly advice from Deanna!
By: Peanut
Reviewed on: 12 Dec 2014
Deanna Sutherland from Vision 2000 was great at planning my August, 2014 B.C. trip. She got me the best flight and hotel deals and car rental and limo service. I would recommend Deanna to everyone I know that needs to book a trip. Sincerely, Peanut
Recommended
EXCELLENT service!
By: SNC
Reviewed on: 29 Dec 2014
Excellent service, beautiful rooms and resort, good food, can't complain about anything, and Deanna, you made the entire trip go smoothly, and no hassles, from the night before staying in Toronto, to the flight coming home, thank you very much, you've been so helpful.
Recommended
expert friendly service
By: realtor
Reviewed on: 06 Jan 2015
Thank you Deanna for planning my 4th trip to Maui. all went great, Thank you for that personal touch you added to my trip. I really appreciate you going the extra mile and help to arrange an upgraded room for me.. Liz
Recommended
GREAT SERVICE
By: Kate
Reviewed on: 08 Jan 2015
Very attentive & responsive; knowledgeable about entire process from resort to pre checking
Recommended
Excellent Care
By: Happy Vacationer
Reviewed on: 08 Jan 2015
My experience with planning with Deanna was excellent. She was very thorough when giving me the information and details that I needed to visit a country I had never visited before. She was also very quick to answer any questions that I had throughout the process, and she made sure that everything went smoothly. She also did her best to accommodate the large group that I was travelling with. When planning a trip again I will contact Deanna to hep me plan.
Recommended
Another fabulous trip!
By: LittleRicky
Reviewed on: 12 Feb 2015
Another fabulous trip thanks to Deanna. Deanna is always open to whatever ideas we throw at her and she doesn't try to fit us into typical tourist trips. We went to Cuba and she was able to hook us up with a guide in Havana. We stayed in a private home for 3 days, took in the sights and then traveled to an all inclusive for 4 days on the beach. It was perfect for us.
Not Recommended
to the point
By: davichio
Reviewed on: 16 Feb 2015
To the point--seemed very busy--not much time to spare- for further concerns.
Recommended
Excellent Service
By: Eric
Reviewed on: 17 Feb 2015
We wish to express our gratitude to Deanna and everyone who helped make this trip to Punta Cana a wonderful experience. From booking our flight, reservation at Melia Caribe and the Holiday Inn in Toronto, everything went so smoothly. Eric being somewhat handicapped received top notch attention at the airports coming and going. Travelling Priority is the answer and we would recommend this to everyone. Air Transat personnel were friendly and provided very good service onboard. Our entire trip was amazing and hopefully we will be able to consider returning again next year around the same time. Thanks for all your help and expertise in planning our two week getaway. Eric & Linda
Recommended
Best trip ever!
By: LDona
Reviewed on: 11 Mar 2015
Deanna made booking our trip easy and hassle free! We had the best time and will be definitely booking our next trip with her
Recommended
Totally awesome and very professional
By: Lorre
Reviewed on: 25 Mar 2015
Deanna has planned a couple of trips for us in this past year. Both trips were with groups. Her service was fantastic and I think I can speak for all in our groups, that everything on both trips were as she explained to us. Thank You Deanna !!
Recommended
Great service!
By: Claudio
Reviewed on: 28 Mar 2015
I bought this trip for my daughter and I am very pleased with the service. Although I had a couple issues when booking I got all the attention needed and the concerns were solved timely and professionally. I will certainly return as customer.
Recommended
Trip Review
By: Bob
Reviewed on: 16 Apr 2015
The trip was well organized. The hotels and the car rental were first rate. We had no unexpected glitches. Deanna had everything planned very well and we intend on using her services on future excursions
Recommended
Curacao
By: Chuck
Reviewed on: 28 Feb 2018
It was my first time to work with Deanna. She was more than helpful when we missed our flight. I would certainly work with her on a future trip.
Recommended
Sunny Cuba
By: Raven64
Reviewed on: 29 Mar 2015
Melia Cayo Guillermo is a clean and attractive hotel, but it needs a bit or sprucing up and is becoming dated. Not a 5 star, probably more like a 3.5 star. Food is decent and there was a good variety. Great cappuccino in the morning! Beautiful beach, friendly staff. Don't bother with the "Elegant" upgrade - it gets you a beach towel in your room and an extra a la carte night - not worth it! And don't lose your towel!!!!! (They seriously have towel issues in this country.) I would go again for the weather, the cost-value, and the kiteboarding.
Recommended
Expert Friendly Advise
By: Marilyn60
Reviewed on: 12 Apr 2015
Loved our Easter vacation to The Edgewater Beach Hotel in Naples, Florida. Excellent staff, service and delicious food. Get the fish tacos by the pool. Yummy!
Recommended
Excellent for a 3.5 start...
By: Michele8832
Reviewed on: 08 May 2015
We were actually VERY surprised how decent the resort was for a 3.5 star. It was beautiful...clean and relaxing :) My friend is already talking about rebooking at this same resort with her hubby for next year!!!
Recommended
Expert Friendy Advise
By: Paul
Reviewed on: 21 Jul 2015
Deanna is the best, we shall always continue to use her services on a continuous basis. Our comfert level and peace of mind increases with having Deanna as our agent. Follow up by her is second to none. Well done as always.
Recommended
Awesome and Efficient Service
By: Sharon
Reviewed on: 26 Nov 2015
This is our 3rd trip booked with Deanna and everything was perfect. Received recommendations and all documentation in a timely manner. Had a question while away and had a response almost immediately. Look forward to booking our next vacation with Deanna.
Recommended
RIU Montego Bay
By: Pete
Reviewed on: 30 Dec 2015
nIce rooms good food lots of chairs and close to airport. Planes fly over resort but didn't bother us. Great pool !!!
Recommended
great room upgrades. great golf. very nice property. close to Disney
By: sp007
Reviewed on: 03 Jan 2016
Great property. beautiful lobby. great golf course. great room upgrades. very spacious suites. very clean and modern. Close to Disney.
Recommended
accomadating to our large group
By: kimmie
Reviewed on: 02 Feb 2016
Recently I booked a trip for 21 people to Costa Rica through Deanna Sutherland-Rigby. We had some special travel requests as we travelled with a few people that are in wheelchairs. Deanna was very accomodating and answered all of our questions in a timely manner, she made sure that the resort staff were ready for our arrival and were aware of our special requests. We had a great time and will have Deanna help us with our large or small booking again in the future.
Recommended
Great trip!
By: Ann
Reviewed on: 16 Feb 2016
I had a great trip Deanna,everything went so smooth! !Thanks for arranging everything at the last min.Will be going through you for our next trip!
Recommended
Cruise Review
By: Bob
Reviewed on: 25 Feb 2016
Everything went well. Plane, Hotel and Cruise were excellent. We had great weather and trip was very relaxing. Shipboard credits made trip very cost effective considering the status of the canadian dollar Thanks Deanna for all of your help
Recommended
Knowledgeable and Caring Service
By: Bartje
Reviewed on: 11 Mar 2016
Personable and knowledgeable service.. All aspects of the trip fell into place as expected. Hotels were excellent. Flights were great. Cruise worked out as planned. Overall an excellent trip Happy to recommend Deanna's services. Rudolf and Margaret Hogervorst.
Recommended
Excellent Customer Service
By: Kel
Reviewed on: 10 May 2016
Deanna was great to help organize our first cruise ship vacation. She provided tons of tips and advice that help make the experience great. We would definitely do another cruise and ask Deanna for help in planning our vacation.
Recommended
Excellent Service
By: Erin0426
Reviewed on: 10 May 2016
I loved dealing with Deanna! She is so friendly and helpful every step of the way. She assisted me in planning a group destination and took charge of dealing with all my guests so I didn't have to worry about a thing! I would highly recommend using Deanna and won't hesitate to see her for my next trip :-)
Recommended
Amazing customer service
By: Vaca30
Reviewed on: 14 Jun 2016
I was amazed at how helpful and prompt Deanna was at getting back with me on the many questions I had. Also, I must mention how friendly of a person she is as well. She worked around my schedule to discuss over the phone what plans were available. Her pleasant up-beat attitude made the experience that much nicer.
Recommended
TOOOO LARGE
By: Weezie
Reviewed on: 10 May 2016
I would recommend this resort to very young people. Staff was friendly on the whole. Rooms were great. I would not go back to this resort. I felt they were catering more to club members than the regular customers. At the Ala cart restaurants they were not very accomading even though it was first come first serve.
Recommended
Great service!
By: Erik10
Reviewed on: 31 May 2016
Great trip thanks to a fantastic, knowledgeable person like Deanna! Give her a raise!
Recommended
Super Service!!
By: Robyn
Reviewed on: 28 Aug 2016
Deanna did an amazing job getting us our flight and seats sorted! We so appreciated it! A wonderful journey both ways with Air Transat and we'd definitely book again through Deanna! Thanks, Robyn :)
Recommended
Barcelona Vacation
By: Ken
Reviewed on: 30 Sep 2016
I have nothing but the fullest praise for the arrangements made by Deanna in connection with my recent vacation in Barcelona Spain. She went above and beyond in finding the right accommodation and connecting transport in Barcelona.. When some of the documentation was unable to be printed on my computer arrangements were made to ship it by courier. Outstanding !! I would highly recommend Vision Travel, and in particular, Deanna Many thanks Ken Lehan-Port Ajax Ontario.
Recommended
Terrific advise and pre trip information provided
By: Juice
Reviewed on: 06 Oct 2016
Deanna was one of the major factors our trip was most enjoyable. Her advise and information was spot on. She always had the time to answer all our questions big or small.
Recommended
Happy traveler
By: Dianne
Reviewed on: 06 Oct 2016
Deanna was incredibly helpful and informative. She knew details about the ship and excursions which made planning much easier. I would definitely use her again
Recommended
Awesome Job
By: Janet T
Reviewed on: 07 Nov 2016
I would Highly recommend Deanna. she always get back to you and tries to grant every wish you want.
Recommended
Great nice kind person
By: Sherry
Reviewed on: 21 Nov 2016
Great job gives lots of ideas at all prices !
Not Recommended
A big disappointment
By: Hamish
Reviewed on: 27 Nov 2016
We enjoyed the first part of the trip. Could hardly wait for the remainder to finish. Both of us were sick, in part because of the running of the ship. Some of ship's entertainment good, much of it poor. Accommodation smaller than usually have. Food OK but not exceptional. Limo service was good. Don't travel Air Canada, Jet Blue fine. Did meet some nice people on the ship.
Recommended
Best travel agent to plan our Destination Wedding
By: Jordan
Reviewed on: 21 Feb 2017
Deanna did an amazing job with our destination wedding in Ixtapa, Mexico. We had over 50 guests coming from Toronto, Calgary and Vancouver. She was able to communicate with our guests to make sure that all their questions were answered with regards to the trip. Deanna upgraded our resort to the Azul Grande after my wife realized it was a much better resort then our initial choice. She also helped co-ordinate a last minute request by my sister who lives in Kenya about 5 days before the wedding. Deanna arranged flights from Kenya, Amsterdam, Toronto and Ixtapa for my sister to get there safely. We could not have asked for a better travel agent for our wedding. Since we had a large group she also provided us with free flights through Sunwing. Thanks for making this such a great experience, we highly recommend Deanna if someone is looking to get out of Canada and explore.
Recommended
Fabulous Trip !
By: Melanie
Reviewed on: 01 Feb 2017
Excellent trip to Mexico, resort was above and beyond what I had expected. Excellent service from Deanna !
Recommended
Vacation follow up
By: DJC
Reviewed on: 21 Feb 2017
Just returned from a wonderful vacation booked for us by Deanna. There was an issue with the booking that my ticket and passport did not match. Deanna followed up with this for us and is doing some follow up to make sure it won't happen again. We will definitely book with Deanna again !
Recommended
Travel details
By: MaggieH
Reviewed on: 22 Feb 2017
She was very helpful and helped me a lot with getting visas,etc.when we were on board our ship I had to email a request about seats on our flight home and in no time at all Deanna emailed all the information ,She was a great help
Recommended
Mexico-Family Vacation
By: LSibb
Reviewed on: 22 Feb 2017
Working with Deanna was perfect! She found exactly what we wanted for our family and for a great price! We saved both time and money on the planning and actual vacation itself due to her recommendations! She listened to our requests and the resort she recommended was absolutely perfect and we could not be more thankful!
Recommended
Great experience
By: Char
Reviewed on: 25 Feb 2017
Deanna was very aware of the amount of communication a bride to be needed .. Always replying to question quickly and making sure she was available for all worries I may have had. Excellent customer service.. Thank you
Recommended
Hawaii
By: Honey
Reviewed on: 26 Feb 2017
She was very helpful and picked out great hotels for us to stay at.
Recommended
Thank you Deanna
By: Mare
Reviewed on: 12 Mar 2017
Deanna is always quick to help us with our travel arrangements with speed and effecincy!! Deanna is also very easy to work with and dependable. Can't wait to book the next trip with her!!
Recommended
Excellent experience
By: janet.enrichment@rogers.com
Reviewed on: 11 Apr 2017
Thanks Deanna for the great hotel recommendation. The Vdara was a perfect choice. Flights were well planned and the trip package thorough and helpful. Great working with you. My Mom really enjoyed the adventure as did we. We look forward to your expert advice the next trip we want to take.
Recommended
Awesome
By: Stacy
Reviewed on: 24 Apr 2017
Deanna was fantastic. She gave me a lot of options on destinations and resorts within my budget. She gave us lots of advice and answered all of our questions (and we had a lot) quickly. It was a great experience and we will definitely work with her again.
Recommended
excellent
By: Panama
Reviewed on: 07 May 2017
Excellent service
Recommended
Best holiday ever
By: Jude
Reviewed on: 06 May 2017
She was wonderful to work with- always very prompt with dates for booking, excellent ideas,very friendly and always very helpful.. All of her suggestions turned out to be perfect with our family. My husband and I went to Disney World with our son,daughter-in-law and two grandchildren aged 6 and 8.Everyone loved our fast passes and restaurant choices. We all agreed : Best Holiday Ever!!! We would definitely use Deanna to book our next trip.
Recommended
Deanna
By: Lynn
Reviewed on: 19 May 2017
Deanna once again made our trip such a fantastic adventure! Small details were taken care for us. We did have our flight cancelled coming home so one quick phone call to Deanna and everything was done. Thank you Deanna!
Recommended
Aruba
By: Jan/Bev
Reviewed on: 26 Jun 2017
Excellent! We were very pleased with all the arrangements that Deanna made for us. We will certainly book with her again.
Recommended
Middle east
By: Sherry Murphy
Reviewed on: 25 Nov 2017
Wonderful amazing
Recommended
Highly Recommended
By: T.Mag
Reviewed on: 09 Dec 2017
Deanna is amazing. She always recommends a variety of options to me within the price range and type of vacation we want - and she gets it right every time. She always ensures I know all the information, pro's and con's, before we book; and we've never been disappointed. She has been our travel agent since 2012 and I trust her explicitly. I'm extremely picky when it comes to .... everything! ... and I highly recommend Deanna.
Recommended
Carribean cruise
By: lucy
Reviewed on: 19 Dec 2017
It was a pleasure to work with Deanna. She supplied us with much information as to where we wanted to go and made all the arrangements for us. Any time we needed to ask a question she was ready to find the answer for us, and she returned calls as soon as possible. There was always a smile on her face when we were there and in her voice when we called her. It was fun to deal with Deanna. She apologized to us when she told of our change of stops (not that she could help it of course) but she knew that we really wanted 2 of the stops that were cancelled because of the hurricanes. All in all we enjoyed having her as our advisor for the trip!!!!
Recommended
Hawaii Trip
By: Nicki
Reviewed on: 20 Dec 2017
Deanna was INCREDIBLE!! Not only was she resourceful before my trip helping me plan, giving me recommendations for which islands to go to. She was also there during my trip when I misplaced my ticket confirmation she was able to send me a copy right away and helped calm me down when our flight was delayed and I thought I needed a new connection (even though it was beyond her job description). This is not the first trip I've planned with Deanna and it definitely won't be the last. I would highly recommend Deanna.
Recommended
Jamaica trip
By: JANE
Reviewed on: 17 Dec 2017
Very pleasant and easy to work with. She accomodated all our requests with a smile.
Recommended
Advisor-Deanna Sutherland Rigby
By: Annie
Reviewed on: 10 Jan 2018
We have always used Deanna whenever we are travelling and have never been disappointed.
Recommended
Jamaica trip
By: Renee
Reviewed on: 15 Jan 2018
Deanna is always helpful.
Recommended
BC trip
By: Phyll
Reviewed on: 14 Jan 2018
Deanna was lovely to work with—-accommodating, informative, pleasant, available. We look forward to working with her often in the future and will most certainly recommend her to others!
Recommended
Deanna
By: richardlumsden@xplornet.com
Reviewed on: 02 Feb 2018
Great did everything we asked and more
Recommended
Why
By: Buz
Reviewed on: 11 Feb 2018
Efficient, great, organized.
Recommended
It works
By: Mert
Reviewed on: 13 Feb 2018
Deanna always makes it work for our travel arrangements!
Recommended
Amazing
By: Heather V
Reviewed on: 16 Feb 2018
Professional, friendly, efficient and caring service!
Recommended
Australia Cruise
By: JackieLaF
Reviewed on: 21 Feb 2018
She was wonderful to work with. She researched various options for us and helped us find a hotel and tour before we embarked on the cruise. She looked after the electronic visas for Australia. Talking to another couple on the cruise, their travel agent didn't even remind them that a visa was necessary. Deanna helped us get a reduced fare when a better price came out. Excited to work with her in the future.
Recommended
1
By: richardlumsden@xplornet.com
Reviewed on: 10 Mar 2018
great only agent we deal with now. no surprises
Recommended
mexico-ole!
By: mojito
Reviewed on: 16 Mar 2018
Deanna helped us to plan the perfect sunny holiday to Puerto Vallarta. We were pleased with her help in finding a Westjet flight at a good time. The hotel was great and the room and service were just what Deanna had booked for us. We would not hesitate to use Deanna again to help us with travel plans and have already recommended her to friends and family.
Recommended
Cruise Holland America
By: bob
Reviewed on: 26 Mar 2018
Very helpful and thorough. Answered all my questions and concerns right up to departure
Recommended
Dominican holiday
By: Jane
Reviewed on: 18 Mar 2018
Deanna is very easy to work with. She is quick to follow up with any questions you may have . She pays attention to details and will provide you with information about where you will be travelling. A pleasure to work with!
Recommended
Excellent
By: Grams
Reviewed on: 03 Apr 2018
Excellent . It necessitated an application for cancellation insurance and she was very supportive
Recommended
Well done coordinating 2 cruises
By: Buster Poindexter
Reviewed on: 14 Apr 2018
My wife and I took two cruises in early 2018. Deanna coordinated all flights, cruise details, transfers, hotel stays and other arrangements first for a family of 4 (one of which lived in Colorado), then another complicated trip for a family of 11, of which all 4 families lived in separate locations. Travel documents arrived early and questions were answered quickly. Good job Deanna. Thanks, Buster P.
Recommended
Jamaica Trip 2018
By: Jess Massi
Reviewed on: 21 Apr 2018
Awesome! Professional, fast responses, very detailed, made our dream wedding a reality! Thank you!
Working with Deanna Sutherland - Rigby, you will have access to:
- An experienced travel guide whom you can rely on before, during, and after the trip
- Exclusive luxury resorts and properties
- Once in a lifetime experiences
Explore with the Best
Virtuoso Advisors are constantly pushing the boundaries in unique travel experiences.
Alliance programs are unique tailored experiences exclusive to travelers working with Virtuoso Travel Advisors.
learn more
Canada
Antigua And Barbuda
Aruba
Barbados
Cayman Islands
Costa Rica
Curacao
Honduras
Jamaica
Nicaragua
Saint Lucia
Mexico
U.S. Virgin Islands
Cuba