Travel Specialties
Interests
Adventure
Beach & Sun
Food & Wine
Culture, History & Arts
Sports & Outdoors
Destinations
United States - All
Australia
United Kingdom
France
Italy
Selling Travel Since
2006
My Background
Growing up in an airline family I developed an early passion for travel. We always said "don't get lost, get local!" because connecting with locals and getting immersed in the culture makes it a truly extraordinary vacation. My background gives me some unique advantages such as "insider" information when working with airlines on your behalf.
I am a credentialed specialist for the South Pacific and Hawaii, having traveled extensively in Australia, New Zealand, Fiji and The Islands of Hawaii. My expertise also includes creating independent tours through Europe, Asia and the U.S. I really enjoy planning amazing trips for clients using my worldwide connections and Virtuoso exclusive partnerships. My goal is to design "wow"-worthy, memorable experiences and to exceed your expectations on every trip!
Places I Have Traveled
Reviews and Recommendations for Nathan Cripps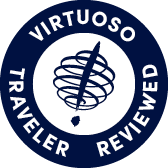 Virtuoso Verified Traveler
All reviews are from confirmed guests sharing exclusive insights
Sort reviews by
Recommended
highly recommended
By: todd
Reviewed on: 18 Sep 2013
Nathan did a fantastic job booking our recent complex trip to Croatia. I was extremely impressed and have recommended him to other family members. I basically told him what I wanted and within a couple of hours the entire itinerary was on my computer. I will definitely ask for his services again.
Recommended
By: Monty
Reviewed on: 22 Oct 2013
great trip and flights the B&B was a not great in Lenox the room was in bad shape and a fire trap. the fireplace used 4 sterno cans we did not use it and kept all out items off the floor the town was fun and the staff at the B&B was great
Recommended
Paradise
By: jschaney
Reviewed on: 05 Dec 2014
We always have a wonderful time in Maui celebrating Thanksgiving. So much to be thankful for!! Already booked for 2015! Nathan is always helpful and very responsive to any requested. Thank you!!
Recommended
Knew exactly what we wanted!
By: Lynne
Reviewed on: 30 Sep 2015
Nathan's guidance was invaluable! He knew what we wanted and needed more than we did, and our trip was incredible. We will always go back to Nathan for our travel!
Recommended
Always perfect
By: Gary
Reviewed on: 04 Jan 2016
Nathan knows his travel locations and logistics. Great to work with.
Recommended
Very helpful and responds quickly
By: Patricia
Reviewed on: 05 Jul 2016
I discovered the Virtuoso network last year and Nathan has been my "go to person" for all travel bookings within the Virtuoso network. I enjoy all the benefits and Nathan does a great job of responding to my requests for another trip.
Recommended
Family in Maui
By: helkel
Reviewed on: 22 Jul 2016
Nathan was super! Planning a family reunion for 9, arriving from multiple locations, a wide range of ages to hang in Maui. He made every part smooth, efficient and most enjoyable. Thanks!
Recommended
Best Travel Advisor
By: AnaM
Reviewed on: 08 Aug 2016
Nathan is great to work with, specially when I need to customize travel. I highly recommend him!
Recommended
Planned Wonderful Holiday in Croatia
By: MB
Reviewed on: 26 Aug 2016
Nathan planned a wonderful trip for myself, my husband, son and mother in Croatia recently. He listened to our requests, made some amazing recommendations, booked us wonderful tours and hotels, and helped us create a memorable vacation.
Recommended
Great Trip
By: Josh77
Reviewed on: 29 Aug 2016
My boys and I had the best trip ever! Nathan planned a great trip to Hawaii for myself and boys! It was our first time there and Nathan gave us multiple choices on places to go. Nathan was easy to work with and was quick to respond to any questions about the trip or difference in price if we added more on to the trip. I will be coming back to him for future travel plans!
Recommended
Wonderful plan! Wonderful execution!
By: Lc27
Reviewed on: 13 Sep 2016
Nathan planned a four day get away for my daughter and myself to Newport. It was a perfect mother/daughter get away, better than hoped. He was helpful down to the detail, including recommending we Uber rather than take the town car to get into the city from the train station as it cost a tenth of the price. Knows when spending money buys the experience, and when it doesn't. Unusual and welcome in my book!
Recommended
Helpful, thoughtful and efficient!
By: Roxanne
Reviewed on: 13 Oct 2016
Nathan is always so helpful. I appreciate that he responds quickly to our questions and always follows through. He makes our travel experiences completely stress free and smooth.
Recommended
Canada/New England Cruise
By: Panda
Reviewed on: 17 Oct 2016
The service, food, and excursions were all great!
Recommended
Leavenworth
By: Oscar Ortiz
Reviewed on: 21 Jan 2018
Very prompt and organized and delivered on every item
Recommended
Fast, professional and helpful
By: LauraSmith
Reviewed on: 19 Oct 2016
As folks who travel very frequently, having Nathan as an adviser is a boon. He helps us with a mix of domestic and international flights (using both air miles and not), hotel arrangements and transfers. He is fast, professional and incredibly personable. I cannot recommend him highly enough.
Recommended
Organized professional service!
By: EEPender
Reviewed on: 18 Jan 2017
Nathan planned two Europe trips that took place 2 months apart. We were traveling both times with our college age daughter who was studying abroad. The first trip was to Ireland/London and the second to Paris/Bordeaux/London. Nathan handled everything from private airport transfers, private drivers/guides, wine tasting appointments in Bordeaux, hotel reservations, and dining reservations. His organization and expertise made for a stress-free trip! Everything went smoothly and having him load all of our travel information in the convenient mobile app made traveling even easier. I would highly recommend Nathan for planning a small weekend to an overseas lengthy vacation. His knowledge, expertise and friendly demeanor made for two incredible trips!!
Recommended
Always Perfect
By: Gary
Reviewed on: 21 Nov 2016
Nathan is an expert in his field. I can always count on the trip to be planned out to the very last detail--he thinks of everything. He is so easy to work with and always has great suggestions.
Recommended
easy/peasy service
By: Big T
Reviewed on: 04 Jan 2017
One quick phone call and I was done. Nathan is very professional and a pleasure to talk to and plan any of our vacations. Thanks
Recommended
Super!
By: Sarah
Reviewed on: 31 Dec 2016
We had a lovey time and Nathan was very helpful.
Recommended
Highly recommended
By: Elle
Reviewed on: 16 Jan 2017
Nathan has helped us to enjoy some amazing travel experiences. Whenever he is involved in the planning, the trip is flawless, fabulous, and completely worry free. I am grateful that we found him! He is knowledgeable, professional, has a high attention to detail, is responsive, thoughtful and is a pleasure to communicate with.
Recommended
Great Service
By: Sertom
Reviewed on: 07 Jan 2017
Nathan was great. Very professional and efficient. He offered great alternatives for private tours and was patient with all of my questions. Our trip to London over New Year's could not have been more organized thanks to Nathan.
Recommended
Perfect!
By: Gary
Reviewed on: 26 Feb 2017
Nathan is a VERY knowledgeable Travel Advisor. I know when I call him with questions, he will be able to provide incredible insights and ideas. I have never taken a trip that he has arranged that was not absolutely perfect! Big or small he puts the same effort into insuring the trip is set to the high standard I fully appreciate.
Recommended
Gotta Love Nathan!
By: S Berrios
Reviewed on: 10 Mar 2017
It is always a pleasure working with Nathan whatever your travel needs are. Whether you need to book a month long European vacation with the whole family, or a 2 night stay downtown, he's got you covered! Don't bother trying to book things yourself through the online sites, he can take the hassle out of all of it, typically beat the rates and still get you great upgrades like Virtuoso Amenities. I'm sold!
Recommended
Our advisor
By: skier girl
Reviewed on: 12 Mar 2017
Great. He was able to change our reservation just a little to accommodate a work conflict....very helpful.
Recommended
Great vacation to Kapalua
By: Laura
Reviewed on: 19 Jul 2017
Nathan is fantastic. He has made arrangements for us to Kapalua for several years and we were impressed with his level of professionalism and knowledge of Hawaii. He takes great care of his clients, and his attention to detail is exceptional. I can highly recommend Nathan ... and we have to our friends.
Recommended
Trip to BC, Canada
By: Visitor
Reviewed on: 22 Apr 2017
Excellent. Very efficient, prompt and courteous
Recommended
Stress-free travelling
By: Maria
Reviewed on: 09 May 2017
If you want a stress-free travel experience with plenty of wonderful experiences, go to Nathan Cripps. With a minimum of fuss, he finds and fulfills your smallest (and biggest) desires. And his plans and recommendations always seem to work out perfectly. This Tauck Rhein riverboat trip with a stay beforehand at the Dolder Grand in Zurich was right on target all the way. We didn't have to worry about how we would get from the airport to the hotel, from the hotel to the riverboat, or anywhere else. Everything was handled well and in a timely fashion. We felt we were treated like royalty during the entire trip, something I could get a little too used to. Thanks, Nathan, for another amazing trip.
Recommended
Costa Rica Trip
By: Ann
Reviewed on: 15 May 2017
Nathan was a pleasure to work with on this trip. We planned everything quickly and the trip was executed as planned. I will be using him again for future trips and cruises. The virtuoso compliance with Stellar is such a bonus while one is traveling. Thank you Nathan for helping make our first time trip to Costa Rica an experience! Merrill & Jay
Recommended
My national and International trips
By: Tabriz
Reviewed on: 21 May 2017
It was as usual great. Nathan really knows travelling ins and outs. He is easy to work with and very reliable. He gives you few options and you pick what you like. I enjoy working with him whenever I travel.
Recommended
Our favorite advisor
By: Roxanne
Reviewed on: 18 Jun 2017
He was professional and thorough in his planning. Creative ideas that met the needs of everyone in our group.
Recommended
France trip
By: charlow
Reviewed on: 21 Jul 2017
He came through on all of his promises. Everything he reserved for us was good quality and delivered on their promises.
Recommended
Incredible Honeymoon
By: Al
Reviewed on: 17 Aug 2017
Working with Nathan was a great experience from beginning to end. At the start of the planning his insight helped us narrow down our options and had great suggestions on places to stay based on what my wife and I said we preferred. He was responsive, organized and enhanced the planning experience as well as the travel itself.
Recommended
Nathan is Fantastic
By: Cris
Reviewed on: 27 Aug 2017
Nathan Cripps is amazing. The professionalism and responsiveness he provides are incomparable to any travel service. He totally surpassed our expectations by making our Italy trip worry-free and enjoyable. His recommendations and event planning were very considerate of our family's needs and everything he arranged was incredible. We look forward to working with Nathan for all of our future travel. There aren't enough glowing remarks to show our gratitude and appreciation for Nathan and his contribution to making our trip outstanding. Thank you Nathan!
Recommended
Cabo 2017
By: Cabo 2017
Reviewed on: 13 Sep 2017
Nathan did a great job giving me options with very little time to plan and execute. I am looking forward to planning our next vacation - with more notice this time.
Recommended
Euro-Asia Trip
By: Cristina
Reviewed on: 13 Sep 2017
During the summer of 2017 our family of 4 traveled to Central Asia and Europe. We had chosen many places to visit and Nathan guided us providing his expertise and experience. He gave us practical and realistic suggestions of where to go and how to follow the best route to accomplish what we wanted to achieve. Without his expertise it would have been all work and no play but because of his expertise with places to stay, transportation transfers, etc. Everything was arranged for us to the finest detail. We loved it! We especially appreciated all the tours he arranged for us, private and as a group. They were ALL excellent! Nathan is a great travel adviser who I continue to work with for our future vacations.
Recommended
Multiple trips through Nathan
By: Mike
Reviewed on: 13 Sep 2017
He is amazing and has helped me in tight sports while on my travels, last minute changes for flights and hotels
Recommended
My trip to Europe
By: Cyrus
Reviewed on: 09 Oct 2017
Nathan is well informed about traveling. He is pleasant to work with . He arranged my trip for different cities in Europe. Great job.
Recommended
Great Travel Agent
By: Ana Banana
Reviewed on: 15 Oct 2017
Nathan was great as usual. Love working with him. Specially greatful for his help after flights were cancelled due to hurricane Irma and a week later hurricane Maria. Thanks Nathan!
Recommended
Excellent help!
By: KJ
Reviewed on: 30 Oct 2017
Working with Nathan was very helpful and he was extremely quick to respond with any questions regarding our trip. We would highly recommend using his services!
Recommended
Rosewood Mayakoba
By: Terry
Reviewed on: 02 Dec 2017
Nathan is an exceptional travel advisor. Creative, thorough, responsive and completely reliable. We trust him with our travel needs 100%
Recommended
Best if the best
By: Traveler
Reviewed on: 23 Dec 2017
Nathan is easy to work with and has so many great ideas on what it takes to have truly memorable experiences.
Recommended
Relaxing
By: Susie
Reviewed on: 07 Jan 2018
Nate was very attentive to our entire group. Every detail was in order, just what we were looking for in a vacation, the ability to relax and not have to worry about the little things.
Recommended
Italy/France Christmastime
By: Foster
Reviewed on: 09 Jan 2018
He is an amazing and knowledgeable travel advisor. In a 16 day trip (quite long!) there were no big problems which equates to flawless in my book! A few hiccups are to be expected. His selections of hotels were impeccable. Advise about transportation was immeasurably helpful and made our trip effortless. His recommendations for tours were outstanding! Couldn't be happier with our service and experience.
Recommended
Cuba cruise
By: CfO
Reviewed on: 18 Jan 2018
Nathan is always professional. He gives the advice we need when traveling to uknwon destinations for us a family. The itenarary and cost is clear and easy to understand.
Not Recommended
?
By: sallysue
Reviewed on: 29 Jan 2018
Changed travel agents
Recommended
Chicago adventure
By: Roxanne
Reviewed on: 31 Jan 2018
Nathan, as always, was prompt and attentive to our travel needs. I have come to depend on his expertise, because he consistently delivers exactly what we are looking for in travel. Luxury, comfort and convenience. So appreciate his attention to detail.
Recommended
Cruise Hawaii
By: Granny
Reviewed on: 23 Feb 2018
Nathan is a gem in getting what you need for your trip. Even the smallest question or detail is worth him giving 110%. He understands people have anxiety and was able to keep all parties in my group happy and having fun! I will never use anybody else for my travels.
Recommended
Cabo 2018
By: Evette
Reviewed on: 21 Feb 2018
Nathan was awesome to work with. I felt like he really understood me as a client. He got that I like to 'ball on a budget' as the kids say and also did whatever he could to ensure that my expectations were met. He made a special note for the hotel in my booking regarding my preferred room location which I feel helped me get what I was looking for. His work didn't end as soon as my vacation was over, as he made sure to check in with me to see how things went and offered to get involved when I had an issue with the hotel and an error they made. I would definitely recommend Nathan to anyone looking to have a Stellar vacation!
Recommended
Fairmont Dallas
By: Barbara M
Reviewed on: 17 Mar 2018
Stellar! Everything went perfectly!
Recommended
An Amazing Trip in Mexico
By: C. Curtis
Reviewed on: 27 Mar 2018
Nathan arranged our honeymoon in Playa Del Carmen. It was so much easier than trying to find a place to go, arrange travel, figure out what to do, etc. He showed us a couple great options, we picked one and that was it. He found us a place that we wouldn't have found on our own, and it was beautiful. So easy, and he saved us so much money vs. what they were advertising if we'd booked direct.
Recommended
Working with Nathan Cripps
By: Cgulisano
Reviewed on: 27 Mar 2018
Fantastic! He has put together great packages for us, and has always been timely in his responses and help. I love that he comes up with things I wouldn't have thought of, and works to give us the very best but always being mindful of our budget. I would recommend him without reservation!
Working with Nathan Cripps, you will have access to:
- An experienced travel guide whom you can rely on before, during, and after the trip
- Exclusive luxury resorts and properties
- Once in a lifetime experiences
Explore with the Best
Virtuoso Advisors are constantly pushing the boundaries in unique travel experiences.
Alliance programs are unique tailored experiences exclusive to travelers working with Virtuoso Travel Advisors.
learn more
United States - All
Australia
United Kingdom
France
Italy