Travel Specialties
Interests
Beach & Sun
Family Travel
Honeymoons
Destination Weddings
Spa Vacations
Selling Travel Since
1979
My Background
My career in the travel industry spans 38 years, starting with corporate travel, then group travel, and finally leisure travel. I'm an Authorized Disney Vacation Planner, planning trips to Disney World, Disney Land, and on the Disney Cruise Line. I'm devoted to planning destination weddings, honeymoons, and cruises, as well as Hawaii and Mexico getaways. I'm a Certified Sandals Specialist, a Vegas Certified Travel Agent, and an Official Cancun Counselor.
I don't have just one favorite travel destination! I love Cancun and the Riviera Maya as well as Hawaii for the pristine beaches, and all things Disney. I enjoy cruising because you get to experience a variety of ports, such as the Danube River cruise on Avalon or the 10-day Panama Canal cruise. I recently sailed on the Royal Caribbean's new ship, ANTHEM OF THE SEAS. But probably my most amazing travel experience was the 8 day sailing on the AZAMARA QUEST to the Mediterranean.
Places I Have Traveled
Reviews and Recommendations for Debra Wall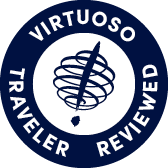 Virtuoso Verified Traveler
All reviews are from confirmed guests sharing exclusive insights
Sort reviews by
Recommended
Highly Recommended
By: Kupe
Reviewed on: 10 Feb 2014
Recommended
wonderful trip
By: Sandy68
Reviewed on: 11 Feb 2014
Had a wonderful trip to Puerto Vallarta.  Several mishaps with airlines, something fell of baggage door --1 hour late take off but got to Dallas at the time next flight was to take off to find out they held flight gave us a van ride to the waiting plane.  wonderful time at the hotel not really a 4 star but was clean and comfy.  ride home again 4 hour wait missed connecting flight to Omaha but airline did reschedule us to later flight.  Deb did arrange wheelchairs to meet us at each location.  Was very glad as long walks through airport my husband and sister-in-law would never made the trip. Thank you so much Deb. She was always pleasant with any question I had or request I made.  Will book through her again in future.Could not be unhappy with American Airlines as it was for the safety of their passengers that we were held up.
Recommended
Recommended
By: Ollie
Reviewed on: 12 Feb 2014
We really enjoyed our trip and she did a good job for us.  Everything was well planned.  The accommodations were good.  She works well with her clients. 
Recommended
Super Hawaiian Trip planned by Deb!
By: coffeelover
Reviewed on: 23 Feb 2014
Deb planned a wonderful trip for us to Hawaii.  Everything went well and we had a great time.  
Recommended
Highly recommended
By: gramagg
Reviewed on: 16 Feb 2014
I was very pleased to work with Deb on our group trip.  She is very knowledgeable and always willing to go the extra mile to make our trip the best.  I have recommended Deb to friends and would do so again!
Recommended
The best . . .
By: Brown 63
Reviewed on: 13 Mar 2014
Deb did an excellent job.  We were kept well informed by e-mail or mailing exactly  what was going on with cruise and what we should do when.  We had nothing to worry about.  Just got on the plane then onto the ship.  Great job, Deb.
Recommended
Great Customer Service
By: pja
Reviewed on: 14 Feb 2014
My husband and I enjoyed the "I Beat Breast Cancer" Cruise to Mexico. Cruising has become our vacation of choice! Thanks to Deb Wall for all of her hard work! I especially appreciate the exceptional personal customer service and prompt replies to phone calls and emails! Thanks also for supporting the American Cancer Society Strides Against Breast Cancer!
Recommended
People are great there.
By: YdnicKay
Reviewed on: 20 Feb 2014
The trip was just what we needed.  Some things that stand out are:1.  Why do we always have to fight for the rooms we booked.  Two years in a row now, we didn't get the room or the service we ordered and had to spend time correcting that and not getting the rooms we booked until the next day.  Very annoying the second year now.2. The resort was very clean everywhere.  The people went out of their way to make your stay wonderful.  I felt very safe there.3.  Loved the Chapel at the resort.4.  The food was so much better this year than last.5.  The trip back to the Cancun Airport was also better.  The Funjet people took care of us all the way to the ticket counter and stayed with us until we were checked in.  The Delta Vacation personal, never did that.
Recommended
trip to chicago
By: by
Reviewed on: 06 Mar 2014
Deb has always don an excellent job of planning my trips. This was no exception. Everything went just as planned. I look forward to having Deb work with me on my next trip. I always appreciate her knowledgeble input.
Recommended
highly recommended
By: Bonnie
Reviewed on: 18 Mar 2014
Debra has always been polite and gets me the best purchase price forairline tickets and usually good seats.  I always ask for her when I needto fly someplace.  Very good and most pleasant.  Also have referred herto friends and they too were pleased with her performance
Recommended
Highly recommended
By: Agman
Reviewed on: 29 Apr 2014
Our trip to Europe was well planned and it went well.Good trip!
Recommended
Deb W. was WONDERFUL!
By: Julie414
Reviewed on: 10 Jun 2014
Deb Wall was great to work with.  When I first called all I knew was that I wanted to take a cruise and the date I wanted to go. It was a very busy time and I didn't have the luxury of looking into all the options. Deb came back to me with some great ideas. After going back and forth a bit (probably more than Deb has normally had to deal with) she found it - a cruise to meet my desire to go to a couple different countries and not break the bank.  Once things were booked (flight, hotel, transportation to/from the ship & the cruise itself) I was able to print the travel materials Deb provided and know that things had been taken care of.  Ultimately, I had an AMAZING time on my Caribbean Cruise.  I won't hesitate to refer people to Travel and Transport and I even plan on contacting Deb for the cruise I plan to take next year, & the year after that, & the year after that.....well you get the point. Thanks so much!!!!
Recommended
Fun trip. Thanks to Deb for working with the travel company.
By: Rick W
Reviewed on: 12 May 2014
Deb with Tour & Travel made all the contacts with Globus Travel saving us time to prepare for our trip.
Recommended
Very good!!!
By: KTR
Reviewed on: 22 May 2014
Deb planned out trip to Las Vegas and everything turned out great. We had no problems with out flight or the hotel that she booked us in.I have used Deb before on a cruise and the same thing no problems!!! I would highly recommend Deb for your travels arrangements!!!
Recommended
Great vacation
By: Hoffrs
Reviewed on: 20 Jun 2014
Had a great time on vacation in Orlando.  Everything went just as planned.  Deb was very helpful with the arrangements.  Will definitely  use her to plan our next vacation.
Recommended
By: Not provided
Reviewed on: 10 Jul 2014
Deb was very helpful in getting everything set up and answering all our questions. 
Recommended
Geat to work with!
By: MB
Reviewed on: 18 Jul 2014
Deb is very friendly and always a pleasure to talk to. 
Recommended
Very friendly and helpful
By: Leila
Reviewed on: 09 Aug 2014
We had a great time. All arrangements went well. The trip was too short but it was good to get home but all of the work needed to be caught up with. Food was extremely expensive.
Recommended
Service with a Personal Touch
By: vringen
Reviewed on: 16 Aug 2014
Deb has done it again! She arranged another perfect cruise vacation for us with the Holland America Line. Last year she arranged for us to sail on the HAL ship ms New Amsterdam on the Adriatic and Mediterranean Seas, where we visited many wonderful ports from Venice, Italy all the way to Barcelona, Spain. This year we boarded the ms Eurodam in Stockholm, Sweden and visited the ports of St. Petersburg, Russia; Tallin, Estonia; Helsinki, Finland; Kiel, Germany; Warnemunde, Germany; Gothenburg, Sweden; and Copenhagen, Denmark. The Hal ships have been fabulous and the shore excursions were educational and fun. Deb has made arrangements for us for many years and she takes the worry out of travel by adding her personal touch. If any changes should arise she takes care of the problem and notifies us of all changes whether we are at home or on vacation. We appreciate her competence and friendliness!
Recommended
Expert Service
By: Stareyed
Reviewed on: 27 Aug 2014
Deb's great! We use her on every trip we take to Mexico and will do so again. Thanks, Sher and Randy
Recommended
Excellent travel assistance
By: Kate
Reviewed on: 14 Sep 2014
Deb provided excellent customer service as I was planning a trip for my family to Washington DC. She was very knowledgeable and helpful in providing suggestions. I appreciate her efficiency and attention to detail. I would highly recommend Deb for assistance in making travel plans.
Recommended
Deb was wonderful to work with
By: Kathy
Reviewed on: 11 Aug 2016
We have now worked with Deb on 2 trips which were wonderful. She is very helpful and detail oriented.
Recommended
The Best Agent
By: Hard to Please
Reviewed on: 11 Oct 2014
Deb is the best agent. She takes the time to understand her clients on a personal level. From the first inquiry she spends the time asking the right questions so that she can provide you with a selection that meets all your needs. We had high expectations this trip as we were severely stressed and ready to go. Deb went above and beyond making sure every detail was discussed and our trip was planned with every attempt to have no hiccups. We absolutely love that she takes the time to know us as individuals and not just another booking. I cannot speak highly enough about her and her professionalism. I would recommend her highly for any trip business or personal.
Recommended
Very knowledgeable; excellent service
By: Ollie68
Reviewed on: 15 Oct 2014
We had another great trip that was arranged through Deb Wall. We continue to go back to her for our trip arrangements because she is so friendly and she can give us information on any place we would like to go. She gives us great service. We highly recommend her.
Recommended
Cruising
By: allinda
Reviewed on: 17 Oct 2014
We loved our cruise on the Carnival Glory. Everything went smooth. Our original flight was cancelled, but Debra got it changed for us and we didn't have any problems fiying in on the same day. She also got us all our pre-travel paperwork so we didn't have to do anything but pack. Thanks for the help Debra.
Recommended
Maui
By: Priscilla
Reviewed on: 09 Jan 2015
All arrangements were fine--excellent experience.
Recommended
Quality service
By: Ed
Reviewed on: 21 Jan 2015
Deb has been arranging my travel for two years now and I have been very pleased with her performance. Deb has also helped me in working around airline problems, getting me to my destination and home again.
Recommended
Cruise
By: bimini02
Reviewed on: 06 Feb 2015
Deb Wall, was an expert in booking our cruise. She was very informative on all aspects of the travel. Deb was awesome with the Hic-ups I had. She was never annoyed at my silly, nervous questions. I book my next trip through Deb. thank you for a great experience!
Recommended
Expert service
By: Steve
Reviewed on: 03 Mar 2015
Utilized Debra's expertise to plan a trip to Montego Bay, Jamaica. Resort and transportation services were wonderful except for weather delay on return flights.
Recommended
Fun week end
By: Bumsteer
Reviewed on: 08 Mar 2015
I thought things went well. I certainly liked the shower better on Celebrity than on the ship two years ago. My biggest problem was my own doing. I would have liked different things to do on the island and I didn't know how to find them for the short time we were there. I'm sure the cruise director(?) would have helped if I had gone to see her.
Recommended
Great Time!
By: Nuck
Reviewed on: 08 Mar 2015
Overall I great trip especially with 4 kids with us.
Recommended
Good job!
By: Bo Peep
Reviewed on: 11 Mar 2015
All in all Deb did a good job helping us plan out vacation.
Recommended
Very friendly and helpful service
By: Leila
Reviewed on: 31 Mar 2015
Deb is always professional and helpful with making the arrangements. I like working with her and often just stop to visit. If there is a potential problem she always jumps to help and get the correct info.
Recommended
Great service
By: CO DE
Reviewed on: 03 Apr 2015
She did an excellent job putting together what I needed for my Trip
Recommended
European trip
By: DPF
Reviewed on: 23 Jun 2015
Trip worked well. Deb was hard to get hold of via phone but she did process her email rather quickly. Answered my questions.
Recommended
Excellent Trip
By: Jack
Reviewed on: 13 Aug 2016
Debra recommended a resort that was perfect for our family vacation and her service was excellent.
Recommended
Alaska
By: Carole
Reviewed on: 15 Jul 2017
She is easy to understand and follows through with questions
Recommended
July 14 land and sea trip
By: Bill
Reviewed on: 08 Aug 2017
Deb's planning and organization sure made our trip go well...no problems what so ever
Recommended
Efficient and Friendly Service
By: Dave83001
Reviewed on: 26 Jun 2015
Through no fault of Deb or T & T, my United flight from Jackson Hole, WY, to Denver, CO, was delayed four hours. The reason: severe weather and tornado forecasts for Chicago, Il, the day before my trip. That affected a number of flights, and my inbound flight fell behind and arrived very late at night. The crew had required crew rest, which delayed our departure the next day. Then, to top it off, my flight from Denver, CO, to San Francisco, CA, was cancelled because a pilot crew member didn't show. United paid for my hotel room in Denver and booked me on the Denver -- Maui flight the next morning. Our return flight from Maui to Denver to Jackson went smoothly. Thanks to Deb Wall for expert service.
Recommended
Great Job Deb Wall
By: Joan Ogle
Reviewed on: 15 Oct 2015
I want everyone to know what a great job Deb Wall did to get us to Alaska this summer. My friend and her husband live in New Jersey. Deb was our go between person to answer all our questions TWICE!!!! Deb answered lot of questions about our cruise boat, rooms and excursions. She gave us lots of hints to make our plans work. Deb figured out how to get us a SUV for seven people at the airport in Vancouver. She figured who's insurance was good in Canada and got us a garman to use. Deb got all of us to Fairbanks, transfered to the hotel. She got us from the cruise line to the airport in Vancouver, where we stayed three extra days. Deb got all of us back home to Nebraska and New Jersey without any problems. We had a great time because of Deb Wall!!! She need a raise!!! Joan Ogle 21444 South 110th St Hickman, Ne 68372 402-792-2618
Recommended
Jean65 The trip was wonderful. Coordination was over the top.
By: Jean65
Reviewed on: 04 Aug 2015
The trip was wonderful. Coordination was over the top.
Recommended
Over & above - went the extra 9 yards. Very helpful!
By: Green
Reviewed on: 24 Jul 2015
Deb did an excellent job. She had good suggestions, ideas, and searched for the most bang for the buck. I will recommend her to anyone who wants to use a travel agent.
Recommended
agent
By: psm
Reviewed on: 21 Aug 2015
I did not feel she did as good of a job for us this time around as she did the first time we used her. We flew to our departure city a day early and needed a hotel. She just picked the first one that popped up and didn't seem to really look for anything else. Turns out the hotel didn't have a restaurant so we didn't have any where to eat after a day of traveling. The hotel shuttle only went to the airport and there was nothing else around but more hotels. At the end of the cruise we stayed in the ending city for a few days. Again, she seemed to pick out a hotel without any thought. They had a restaurant, but it didn't serve dinner on weekends, only M-Th. We had already had a long hot day at that point and did not want to go out, but had to as the restaurant was not open. Also, she did not tell me about the booking fee until we were pretty far along in the process. I'm giving her a recommendation anyway as she did well for us the 1st time, but not sure if I'll use her again.
Recommended
Very organized and helpful!
By: jc2520
Reviewed on: 16 Sep 2015
Debra was great to work with! I appreciated all of the extras she provided so that we could have a wonderful trip!
Recommended
Attentive, efficient, knowledgeable
By: Barba325
Reviewed on: 25 Sep 2015
Our vacation was one of the best we've taken. Great service from Deb. Would recommend Deb and Travel and Transport to friends.
Recommended
travel partner
By: Ed
Reviewed on: 07 Oct 2015
Deb has been my partner in travel. Many times I have had to change plans on short notice to suit clients and Deb has been there to make it happen. She has found problems with travel instructions to her and has headed off problems in advance.
Recommended
Very friendly, always willing to spend time with us and gives us great service
By: Keithdel
Reviewed on: 09 Oct 2015
We've been using Deb for years to plan our big trips. We always know that things will be in order and we won't have anything to worry about. She's always willing to talk to us and wants a review of each trip when we return. We have recommended her several times to friends and know positively that one of our referrals had her plan a recent trip.
Recommended
Amazing Trip
By: Dick
Reviewed on: 02 Nov 2015
The trip to Australia and New Zealand was amazing. We enjoyed everything. The Tour Manager was great and the bus drivers did a good job driving and filling us in on the various sights. The hotels were nice even though the breakfast buffet seemed to be the same at each hotel. I felt that Deb should have called us before we left to see if we had any questions. In fact, another person in the office give us our travel documents. We should have been told more about the weather and the clothing we would need. We had to fly to Chicago to go to LA. This seemed very unneccessary. We flew over our house 4 hours after we left it. Some flew back from Sydney to Dallas which made one less air flight. We wondered why we didn't get that flight.
Recommended
Oh, O'Hare
By: Junior
Reviewed on: 07 Nov 2015
Fine, except for tight connect that almost led to the loss of my seat.
Recommended
No One Better In The Travel Business
By: GratefulCustomer
Reviewed on: 11 Nov 2015
Debra Wall is fabulous! And while my wife and I have know this for some time, as she helps us annually with our travel to Europe, I was reminded of it again during a recent family crisis. A few months ago, my mother suffered a catastrophic brain hemorrhage and I was notified early in the morning. As the situation was dire and my mother was dying, my wife and I needed to travel across the country on that same day. Debra booked our flight in record time and got us a great fare. Later mid-trip, I realized that I hadn't booked a rental car, so I called her from my connecting airport gate as I was boarding my flight and again asked for her help. When we arrived at our final destination I had an email from Debra telling me a car was waiting. She saved the day and made our tragic situation much less stressful. She has my highest praise! I will always give her my travel business. She's Travel and Transport's Employee of the Century in my book.
Recommended
Very knowledgable and helpful
By: Aud65
Reviewed on: 15 Dec 2015
I enjoyed working with Debra. She was very knowledgeable and prompt when I had questions. I would definitely contact her again when we take another trip.
Recommended
Experienced, Friendly Service!
By: JoleneN
Reviewed on: 17 Dec 2015
We loved our Sandals Whitehouse vacation.....it was the perfect get-away and just what we needed to get away from it all. Thank you Deb for your expert advice and assistance!
Recommended
Xmas markets trip
By: Razor
Reviewed on: 22 Dec 2015
Trip went well. Train connections worked out fine. The one hotel booked was ok, maybe a B-plus. I booked most of the trip myself, only sought help re trains and one hotel. The help provided re trains was excellent. PS Travel agents should tell United and NJ to do something about Newark airport Terminal A, which is terrible.
Recommended
Always there to answer questions!
By: Santiago
Reviewed on: 05 Jan 2016
Our family vacation for 6 adults was seamless! We were met at each point of the vacation by staff who had all the info they needed and there were no questions or mistakes. Our hotel fit our needs perfectly and the travel arrangements went well. I appreciated the timely manner that all my questions were answered by Deb, our travel agent and her patience with explaining procedures. The hotel she chose included complimentary tickets for a show and it was spectacular! We all agreed to do the family vacation again next year and will count on Deb to make it great!
Not Recommended
Not as efficient as last time
By: Maggie Marie
Reviewed on: 15 Feb 2016
Deb did not inform us we would have to book our own plane reservations. She had done that for the whole group the last time we traveled. Consequently we had to pay a higher price for airline tickets. She book a flight for us, and then charged us for booking. She didn't tell us that would be an extra expense. She did refund that price however. Then we were moved to another cabin on our cruise ship. She said she would put the new details and baggage tags in the mail for that cabin. I had to e-mail her on another issue about a week later and told her we didn't have our new information yet. She said he had forgotten to mail them and put them in the mail that day. We were disappointed in her service this trip. However last time she did an excellent job and we were very pleased. I hope this is just a one time problem with her. I would give her another chance. I know problems arise, and she was working with our whole group.
Recommended
Well planned
By: Jess
Reviewed on: 14 Feb 2016
The planning took care of all our needs and with professionalism throughout. Thank you
Recommended
Awesome Experience All Around!
By: Jenny
Reviewed on: 25 Feb 2016
Deb was wonderful to deal with and gave us tons of information to help us on our trip! We had never been out of the country and she laid it all out for us and kept reminding us to NOT FORGET YOUR PASSPORTS! I will use her again for future trips!
Recommended
expert service
By: Jojo
Reviewed on: 26 Feb 2016
We had a fabulous trip ! Thank you , Deb.
Recommended
Deb is the best
By: Mike
Reviewed on: 27 Feb 2016
Deb has been doing my travel plans for years. We don't travel very often and I know that Deb will not only remember my preferences but all of my family's as well. This trip went without a hitch and Deb's recommended destination was wonderful. Thanks.
Recommended
friendly service
By: lu64
Reviewed on: 04 Mar 2016
She was very helpful and gave me great ideas of what to see and do
Recommended
Expert Hawaiian trip planning!
By: JandK
Reviewed on: 18 Apr 2016
Debra was easy to work with and very accommodating. the trip was planned perfectly. Everything from the flights to the hotels to the rental cars to the breakfasts were perfectly scheduled as planned. We would recommend Debra to anyone planning a vacation/honeymoon because she was so helpful and knowledgeable.
Recommended
Excellent trip planning
By: KM
Reviewed on: 09 May 2016
Deb did an excellent job of hearing our wishes for our trip and finding resources to make it all work. Everything went exactly according to plan. Our hotels and transportation arrangements were exactly what we had envisioned plus. Thanks Deb for helping to make our dream trip a reality!
Recommended
Deb was fantastic!
By: Jordan
Reviewed on: 01 Jun 2016
Deb was fantastic to work with! She was patient with all of my questions and really listened to my needs.
Recommended
recommend
By: conniern
Reviewed on: 12 Jul 2016
This is my second experience with Deb and she does an excellent job. We have only corresponded through E-mail but she is on top of every leg of your trip. She is detail oriented and this is import when you are traveling overseas. I would highly recommend her to others.
Recommended
Expert friendly service
By: Jo
Reviewed on: 17 Jul 2016
Deb Wall handled my latest trip to Europe in a very professional manner. She answered all my questions fully, and took action to see that all problems were resolved. She is friendly and helpful. I would highly recommend her.
Recommended
Fantastic Service
By: Mitzi
Reviewed on: 25 Jul 2016
Deb helped me plan our family vacation to Cancun. She was very informative and sent us some great choices to review. She kept us very organized and even went out of her way to be sure we checked in for our flights. We are very appreciative of Deb's services. Mitzi
Recommended
Expert friendly service
By: Kathy31
Reviewed on: 13 Sep 2016
Deb coordinated a 4 day trip to Paris and Normandy followed by a Viking Rhine river cruise for 2 couples. Flights, transfers, tour guides, and hotel accommodations were perfect. The Viking cruise was outstanding. Deb thought of everything.
Recommended
As always, terrific and accurate work!
By: Mike
Reviewed on: 23 Sep 2016
I have used Deb for travel plans for many years. Whether the trip is a small one or a major vacation, Deb pays attention to detail and is responsive to my needs. I have encouraged both of my children to use her for their travel planning.
Recommended
prompt, knowledgeable, friendly
By: pja1013
Reviewed on: 07 Oct 2016
Our "Bucket List" Alaskan cruise was smooth sailing all the way with help from our travel consultant Deb Wall. We could depend on accuracy on everything from cruise details to car rental to airlines. Thanks, Deb, for taking care of the details and offering expert advice! We will be return customers!
Recommended
Great service and knowledge about the trip!
By: Jan
Reviewed on: 19 Oct 2016
My Fall Foliage tour of New England was excellent. Deb did a great job getting everything lined up and answering my questions. It was all very easy to do and I appreciate the help and knowledge she had.
Recommended
friendly and provides great service
By: Dee
Reviewed on: 05 Dec 2016
Deb is great! She is always friendly and willing to take the time to talk with us. She makes great suggestions to help us with our planning. She's very efficient. I have worked with other travel agents in the past because we took their tours and we'll never do that again. We only had a problem one time with a trip Deb planned. It wasn't her fault and she was immediately on top of it. I have complete confidence in Deb and what she sets up for us.This last trip was only airline reservations. She got us good seats even though we were only three weeks out and every thing went just the way it was supposed to, even though we were traveling in the chaos of the Thanksgiving holiday. We definitely will return to Deb when we decide we're ready for another trip or need airline reservations.
Recommended
great job
By: bill
Reviewed on: 06 Mar 2017
DEB DID A GREAT JOB
Recommended
Fun Travel
By: Fred
Reviewed on: 11 Apr 2017
Excellent. She did a great job!
Recommended
Great Relaxing
By: swimmers
Reviewed on: 29 Mar 2017
She did a great job in listening to what we wanted. Booked it and followed up with communication so we were set and ready for our trip.
Recommended
Happy traveler
By: Jo
Reviewed on: 06 May 2017
Very helpful in making arrangements, suggestions and taking our suggestions and wishes then making them happen.
Recommended
Excellent
By: Kyled
Reviewed on: 24 May 2017
Very good. On top of everything and over organized. Made the whole process seamless
Recommended
Dominican Adventure
By: jclouse
Reviewed on: 05 Jun 2017
She was fantastic. She is upfront and honest to work with. When you give her a ballpark of what you would like to spend she finds you trips in that price range. Promptly answered emails and calls and was great to work with. We will be working with her again for our next trip!
Recommended
Perfect Vacation Plans
By: Traveler
Reviewed on: 12 Jun 2017
We continue to go to Deb for all of our travel arrangements. She listens to our wants and provides us with everything we need to have a flawless travel experience. She arranges everything: flights, hotels, cruises, bus trips, river cruises, airport transfers, travel insurance, and independent itineraries. Most importantly, we know we can count on her to assist us if problems arise during our travels.
Recommended
Working with deb
By: Kate
Reviewed on: 24 Jun 2017
Great help and great choices
Recommended
Hawaii
By: Fred
Reviewed on: 02 Jul 2017
Debra did an excellent job gor us on this trip. We are very pleased.
Recommended
Awesome!
By: Erin
Reviewed on: 07 Jul 2017
Supper helpful. Went above and beyond to help me.
Recommended
Friendly, Reliable, Accurate, Prompt
By: Dave
Reviewed on: 18 Aug 2017
Deb's helped my family with four or five trips the past several years. She's been spot-on with every trip. She responds very quickly when we first propose trip ideas. She's suggested tours or different itineraries, and she always has good ideas. When it comes time to book, she does so, well, it seems, immediately. We certainly have confirmation within hours in most cases. And our trips have all been delightful. Deb's responsible for that. We'll use Deb's services in the future. That probably says it all: returning clients are the highest recommendation a travel adviser could have.
Recommended
Danube Adventure
By: I & N
Reviewed on: 27 Aug 2017
Debra was a great travel advisor, helping us to plan a trip to celebrate our anniversary and retirement. Having never been on a cruise, she guided us through the process and helped us pick the package that met our needs!
Recommended
Working with Debra Wall
By: Jody
Reviewed on: 29 Aug 2017
Deb Wall is awesome! She understands what I need and gets it done. I have worked with her for three years, and she has always answered my questions and provided excellent service. I don't have to worry about anything when I have her plan my trips.
Recommended
France Trip
By: ALA
Reviewed on: 02 Sep 2017
Deb as very helpful and responded quickly to any questions we had
Recommended
trip to Newark
By: polly
Reviewed on: 15 Sep 2017
excellent- so knowledgeable and friendly. I felt completely confident in booking my trip with her, and was not disappointed
Recommended
Great Trip to Ireland and Prague
By: J & B
Reviewed on: 27 Sep 2017
Deb was awesome. She was so helpful in answering all of our questions, and we had plenty of them as it was our first trip to Europe. We wanted to do a solo tour of Ireland and then go to Prague, which was kind of an unconventional vacation. It was nice to get her opinions on how we should structure our trip and totally took care of everything we needed to book for it: everything from a rental car, plane seats together, and finding trip packages that matched the vacation dates we wanted exactly. She even continued to handle insurance-related things after we returned. I'm sure we will contact her again on our next trip!
Recommended
Fabulous experience with Deb Wall!
By: Deb C
Reviewed on: 16 Sep 2017
Deb was helpful, friendly, knowledgeable, competent, and professional. She always made time for me when I had questions, and she always supplied the service I needed. We had to change a ticket- no problem. Had to fool around with the correct car rental- no problem. Whatever I threw at her she handled with no effort and she always remained positive. I would highly recommend her!!!
Recommended
Trip review
By: JJ
Reviewed on: 02 Oct 2017
Excellent. She is very efficient and accurate
Recommended
So patient and careful
By: Lisette
Reviewed on: 07 Oct 2017
She listens, protects, finds options, is careful. Could not be more satisfied.
Recommended
Deb Wall's performance
By: Ed
Reviewed on: 09 Nov 2017
Deb keeps me informed of my options and helps out when I am in a bind
Recommended
airline tickets
By: Barb
Reviewed on: 29 Nov 2017
Very knowledgeable and helpful
Recommended
A Fine Trip, Thanks to Deb
By: Dave
Reviewed on: 03 Dec 2017
Deb booked our flights months ago, and her bookings were perfect. Our connections were just right, our seats were perfect, and out trip was grand . . . and it all began with Deb.
Recommended
.
By: Bob
Reviewed on: 20 Dec 2017
I only had a rough idea of where I wanted to go and to. Deb was efficient and thorough in helping me through the decision making process giving me options to consider.
Recommended
Cabo
By: Bugs
Reviewed on: 16 Jan 2018
Found her to be very efficient and professional!
Working with Debra Wall, you will have access to:
- An experienced travel guide whom you can rely on before, during, and after the trip
- Exclusive luxury resorts and properties
- Once in a lifetime experiences
Explore with the Best
Virtuoso Advisors are constantly pushing the boundaries in unique travel experiences.
Alliance programs are unique tailored experiences exclusive to travelers working with Virtuoso Travel Advisors.
learn more