Karen McAlpin
CTA
Birmingham, AL United States
Travel Specialties
Interests
Beach & Sun
Family Travel
Culture, History & Arts
Honeymoons
Ocean Cruising
Destinations
United States - All
Turks And Caicos Islands
Mexico
Saint Lucia
U.S. Virgin Islands
Selling Travel Since
2012
My Background
Karen McAlpin doesn't just plan trips; she designs them. She works closely with each client to get a feel for their unique needs and expectations for the trip and then matches those with a destination. As the process continues, she tweaks and adjusts the details so that the final itinerary and experience is completely tailored to the client. Karen enjoys forming a relationship with each client during the planning process. She encourages clients to share their likes and dislikes about past trips and uses this information to help them discover what they would like to achieve on their next trip.
With her keen eye for detail and knack for creativity, it comes as no surprise that Karen was an interior designer before joining the Brownell Mentoring Program in 2012.
Places I Have Traveled
Reviews and Recommendations for Karen McAlpin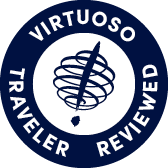 Virtuoso Verified Traveler
All reviews are from confirmed guests sharing exclusive insights
Sort reviews by
Recommended
Highly Recommend!
By: Caroline36532
Reviewed on: 12 Mar 2014
Very professional agent. She went out of her way to inform the resort of my birthday so I had balloons waiting for me upon arrival. She was extremely helpful throughout the planning process and I have already recommended her to many friends. I will definitely use her for all our travel needs from here on out! 
Recommended
Better than Perfect!
By: Herrington33@gmail.com
Reviewed on: 25 Mar 2014
I am a seasoned traveler and typically book all of my travel. I was having problems finding a great hotel in Rome for a family of 4, so I reached out to Karen. She found the most fabulous hotel that was worthy of a 5 star rating and worth every penny. No matter how seasoned I am, in the future, I will reach out to Karen for assistance!  Thanks Karen, it was perfect!!!!
Recommended
Highly Reccomended
By: JKH
Reviewed on: 26 Jun 2014
Karen was so helpful in planning our honeymoon.  She gave us great options in our price range that we could easily see ourselves enjoying.  The place we decided on was booked ( our fault for waiting SO long to decide!), but within a few hours she contacted us with several options that were amazing!  We loved our honeymoon!  Karen was quick to respond to questions and comments and took the stress of planning off our plates.  I rave to our family and friends about how wonderful it was working with her!
Recommended
Very thorough--great service!
By: Patti
Reviewed on: 04 Jan 2015
Super fun trip -- loved the itinerary, accommodations, service and food on the ship. The excursions that Karen booked were great -- they were on time to pick us up at the ship, gave us what we expected and more! Our family of 10 had a wonderful time -- a trip to remember. We'll have Karen book our next trip when we figure out where and when we want to go!
Recommended
Karen did a great job!
By: Vanngirl
Reviewed on: 20 Feb 2015
Karen was incredibly helpful throughout the booking and planning process for our recent Disney trip. Not only did she get us booked, she handled all of my (MANY) questions throughout my planning process. She was incredibly knowledgeable, friendly, and easy to access. Every time we go to Disney, so many things have changed. Karen made it easy for me to navigate and understand all of those changes. She was very patient with me when I changed our reservations to stay at a different property, which I greatly appreciated. :)
Recommended
Breathtaking mountain getaway
By: AmyM
Reviewed on: 19 Apr 2015
The Old Edwards Inn exceeded all expectations. Service, the hallmark of true luxury, is sublime! The setting is breathtaking, and made for the best hotel experience I have had in a long time! From the moment my fiance & I arrived on the property till we departed the service of the entire staff was extraordinairy. I am huge on customer service & this staff exceeded all of my expectations beginning with our arrival! Having such a great option for breakfast, daily reception and breathtaking views all made for a memorable and wonderful stay. We felt like royalty when we entered our room each day. The staff does their jobs with efficiency, dignity & smiles. Karen did an outstanding job and was so helpful - making our meal reservations and the amenities that were included by booking with Karen were invaluable...She was prompt in answering my e-mails and even helped with adding an additional night while she was traveling herself. I have already used her for another vacation booking!!
Recommended
Great Trip Planned by an Expert
By: Hunter45
Reviewed on: 07 Sep 2015
We enjoyed our trip immensely. We were able to relax before and during the cruise because Karen McAlpin had taken care of everything. We knew what to expect at every turn and nothing came as a surprise. Traveling to Russia is much more involved than Europe or the Caribbean, with her help we easily navigated all the steps prior to and during the trip.
Recommended
Fantastic Disney Vacation!
By: Leslie
Reviewed on: 29 Nov 2015
Karen helped us organize a fantastic quick four day trip to Magic Kingdom and Epcot with a stay at the Four Seasons. Karen took care of hotel, restaurant and car service reservations, made recommendations for park plans and made our Fast Pass reservations. She had fast follow up when questions arose. Our trip was a great family adventure and our seven year old had an awesome experience that exceeded expectations. The hotel was an oasis to return to after busy days at the parks. We loved the pool, the lazy river, the Saturday night movie in the pool, outdoor ping pong, and views of fireworks from the roof balcony, The restaurants at the hotel were surprisingly tasty. We appreciated that a preferred partner, Karen's reservations at the hotel gave us extra perks like a breakfast credit that allowed us to treat ourselves to room service every day. We have recommended to all of our friends to work with Karen for their future Disney adventures!
Recommended
Did a wonderful job
By: Sheldon
Reviewed on: 04 Dec 2015
Karen did a great job setting up our vacation, getting us the best deal and everything went so smoothly. I highly recommend her and will definitely use her services in the future.
Recommended
helped tremendously
By: GG
Reviewed on: 09 Mar 2016
Karen used her expertise to plan our Disney trip. Her work not only greatly reduced the stress of planning the trip but maximized our time there. Many times during the trip we were so thankful for all that she had done. Her work made a huge difference in the entire trip. Highly recommend her.
Recommended
Awesome vacation!
By: shanfsu
Reviewed on: 07 Mar 2016
We have booked several vacations with Karen and have been impressed by her level of professionalism and expertise with each of the trips that we have taken. The recent trip to Blackberry Farm was no exception. We are frequent visitors to the Farm and always have a warm reception upon arrival and during the entire stay. This trip was a bit somber with a death of the Farm's proprietor. However, Karen communicated with us prior to the trip to ensure us that our stay would be handled in a professional manner. And, of course, she was right! Thank you, Karen, and your team for another wonderful experience. Now, I'm planning where to go next!!
Recommended
Fabulous in every way!!!
By: Glissoning Travelor
Reviewed on: 25 Mar 2016
Our trip was just fabulous. Wonderful in every way, from the planning and preparation to the actual experience; we enjoyed every moment.
Recommended
5 stars for both the Cloister and our travel agent
By: Lglis
Reviewed on: 06 Jun 2016
From start to finish the Cloister did not disappoint. Thanks to our detailed travel agent, not only were all the specifics handled, she even researched with other clients and told us the activities not to miss. With so many options it was wonderful to have suggestions. We loved every minute and can't wait to get back. When we decide to return, like always, our first call will be to Karen. Karen makes planning a trip easy and seeing the world a breeze!
Recommended
Sand and water like no other!
By: kjholmes
Reviewed on: 02 Jul 2016
Yet again Karen flawlessly planned another great vacation! She set us up with a wonderful hotel in Turks and Caicos that was beautiful! She has always gotten back to us and answered questions very quickly and made sure were all set up. We also appreciate the options that Karen has given us when choosing where to go on vacation. She gives recommendations about each that we take into consideration when choosing where to stay and where to go. We look forward to planning more fun and exciting places to go with her!
Recommended
Amazing hotel suggestion!
By: Clewis2929
Reviewed on: 03 Jul 2016
Karen recommended the New York Peninsula hotel for a family trip to NYC this summer. I have stayed at some very high end hotels in my lifetime, but what was so fantastic about the peninsula was that it was high-end AND family friendly. Many times, high-end hotels cater to couples, but not to families: the peninsula provided kid-sized bathrobes and welcome gifts for our children upon arrival. We were thrilled with the location of the Peninsula (right in the middle of 5th Avenue shopping) and the included breakfast was a huge Virtuoso amenity perk each morning. Furthermore, I was astounded that the hotel allowed such a late checkout the day of our departure: our flight was an evening flight out of LGA, and we didn't depart the hotel until 9pm. The hotel allowed us to keep our suite until it was time to leave for the airport. Even when an unexpected delay caused us to fear our flight would be cancelled, the hotel staff told us they would let us return to our room for the night.
Recommended
Exceeded All Expectations
By: lovestotravel74
Reviewed on: 07 Sep 2016
Having travelled to Arizona a number of times in the past, I have to say Sanctuary exceeded all expectations. This is a luxury property through and through. Service is sublime! The setting is breathtaking - thank you Karen and Sanctuary! From the moment my friends and I arrived on the property till we departed the customer service of the entire staff was extraordinary. They anticipated our needs from providing a ride into downtown Scottsdale to water and fanny packs for our hike to Echo Canyon. The restaurant, Elements, was fabulous. We ate with views of Echo Canyon – in fact, the only things better than the breathtaking view was the food! The spa definitely provided a "sanctuary" for us. For a luxury resort, Virtuoso provided amenities such a free breakfast, room upgrade and spa credits. After such lasting impressions, we look forward to visiting in the near future. We are sincerely grateful to Sanctuary and Karen for their incredible service!
Recommended
Terrific service
By: Brad71
Reviewed on: 12 Sep 2016
I have used Karen and Brownell many times and have had wonderful experience. That being said, the Four Season was the BEST yet. Service, price, upgrade, food and location was prefect. I have told a few people and she should be getting a call soon. I don't have time for many "play" trips so it's soooo important to have a great experience and I did. Thanks Again, Brad
Recommended
Fairmont Lake Louise
By: Velvet
Reviewed on: 10 Nov 2017
Karen was very helpful.
Recommended
Secrets Resort Trip
By: Ryan and Lissa
Reviewed on: 20 Mar 2017
I was sceptical about using a travel agent, but Karen really changed my mind. The overall experience was excellent. Karen listened to my needs and desires for the trip and tailored the trip to those needs. It was so nice not having to worry about anything, Karen took care of it all. She even sent some monogrammed storage bags for our luggage when she dropped off our itinerary.
Recommended
European Vacation
By: C Knight
Reviewed on: 26 Mar 2017
Excellent - she gave great options and great advice on where to stay - tours to book and tickets to prepurchase.
Recommended
Came through in a pinch in the wee hours
By: Denia 20 Year Anniversary
Reviewed on: 01 Apr 2017
Karen listens but also gently steers you in the right direction. Booking transportation is not her normal gig, but she used her broker connections to make booking our flights and car rental nearly seemless. When we encountered a major glitch with our car rental in Spain, she held our hand (via constant phone connection ) until it was resolved. It was not until a week later, after our return to the States, that I learned it was 3 am central time when we were requesting and getting Karen's assistance.
Recommended
Great Trip with Virtuoso!
By: Shannon Flanagan
Reviewed on: 21 Apr 2017
Karen was awesome in making this trip an awesome experience for us. She arranged for the stay and also allowed us to enjoy a few "extras" throughout the trip! She checked in with me the week prior and after we returned back. Thanks Karen for another great experience!
Recommended
Wonderful
By: Melinda819
Reviewed on: 28 Jul 2017
Karen was amazing!! I I booked our trip to Greece 7 weeks before we went. Like most people, I wanted the "Pinterest dream" hotels in Santorini and Mykonos. Due to the fact we were so late booking, most were sold out or had outrageous costs. Karen quickly found us Vedema and Grace. She was prompt with booking and very easy to work with. We received a welcoming gift at Vedema which was amazing!! Karen also went out of her way to upgrade our room upon arrival to Grace Mykonos. I'd highly recommend her to anyone. We'll be booking with her again in the near future!
Recommended
Sea island
By: Elizabeth
Reviewed on: 16 Aug 2017
She always makes it so easy and gives you the best options for the money/budget.
Recommended
Italy Trip
By: Barry
Reviewed on: 28 Sep 2017
Karen is great to work with and the association with Absolute Italy worked out nicely. The suggestions for lodging were perfect. We had a perfect trip!
Recommended
Great first cruise planned for us!
By: Fairhope friend
Reviewed on: 03 Dec 2017
always great to work with and always quick to respond and help with all our questions
Recommended
Wonderful to work with Karen
By: Lalynch76
Reviewed on: 02 Mar 2018
Karen was extremely helpful in planning our Disney World vacation. I told her what we wanted to do and what the kids were interested in. She suggested some additional fun things for us to consider and gave input on what she thought the kids would enjoy. Once we had a plan, she snagged our fast passes (so I wouldn't have to get up early on the west coast for it) and made our meal reservations. One of the reservations we wanted was booked, but she kept trying and eventually got it for us. She set up the Disney app for us and provided another app with our itinerary and reservation numbers on it. Her insight and help was invaluable and saved me hours of time and energy!
Recommended
Excellent service
By: Rick Howton
Reviewed on: 09 Mar 2018
Karen is the best. Willing to make sure that every question one has is answered. Very professional.
Recommended
Hard Rock Hitel Cancun
By: H R H
Reviewed on: 31 Mar 2018
Karen was attentive and very responsive! She booked our stay with flights that worked around our schedule and got us a great deal! We had an amazing time!
Recommended
Travel Advisor Extraordinaire
By: DollyR
Reviewed on: 04 Jun 2018
Karen has helped me plan numerous trips, and is professional, knowledgeable, and responsive (via both texts and emails which I appreciate in this digital age). Karen is wonderful with presenting options, and reaching out to her partners to find out more information when needed. I wouldn't hesitate to utilize Karen for your travels needs both domestically and internationally. In fact, I've recommended several friends to Karen, and all have been pleased with her service and the amenities / perks she can offer.
Recommended
Karen's review
By: Hutch
Reviewed on: 10 Jun 2018
Excellent. Thorough attention to detail and followup made this Alaskan cruise the trip of a lifetime.
Recommended
Karen always makes the process so easy!
By: jswcoburn5
Reviewed on: 20 Aug 2018
Karen is always so fantastic and friendly when we work with her. She goes the extra mile every time!
Recommended
New York Trip
By: Chris
Reviewed on: 31 Oct 2018
Working with Karen was incredible. She answered all of our questions quickly and accurately and made this experience far more enjoyable then we anticipated.
Recommended
The Perfect Trip Advisor for our Group!
By: Michele
Reviewed on: 26 Nov 2018
Working with Karen was perfect! We worked together only via email after our initial conversation. She worked so hard to listen to our wishes for our trip and didnt stop until it was just right. Karen answered emails and questions so quickly and effectively. Her hard work landed us in the most wonderful spot for an amazing 40th bday vacation! Highly recommended!
Recommended
New York
By: Volladylin
Reviewed on: 02 Jan 2019
Great! We had made some plans and wanted help with others. She was not intimidated that we had done some planning. She got a hotel that met all our particulars and was convenient to everything. She made us some dinner reservation too. We had bought our play and Rockettes tickets and she planned around them. Will come back if we travel again.
Working with Karen McAlpin, you will have access to:
- An experienced travel guide whom you can rely on before, during, and after the trip
- Exclusive luxury resorts and properties
- Once in a lifetime experiences
Explore with the Best
Virtuoso Advisors are constantly pushing the boundaries in unique travel experiences.
Alliance programs are unique tailored experiences exclusive to travelers working with Virtuoso Travel Advisors.
learn more
United States - All
Turks And Caicos Islands
Mexico
Saint Lucia
U.S. Virgin Islands
United States - Hawaii