Alysia Hopper Steffes
CTA
Fond Du Lac, WI United States
Travel Specialties
Interests
Beach & Sun
Family Travel
Shopping
Hotels
Culture, History & Arts
Destinations
Austria
United Kingdom
France
Italy
Saint Barthélemy
Selling Travel Since
2007
Languages
English
French
Italian
Spanish
My Background
Listen carefully, craft accordingly. Alysia Hopper's travel mantra has enriched her clients' travels and helped her grow an enviable boutique travel business. Alysia earned a law degree from Northwestern and practiced for several years before pursuing her true ambition - travel.
If you are looking for a carefully crafted itinerary, beyond the ordinary and far outside of the proverbial "beach vacation," Alysia is an outstanding choice of partner. She will work hand-in-hand with you to plan a travel experience that you will look forward to for months, and remember fondly for decades. Alysia was recognized by Virtuoso as a "Rising Star" in 2009- just two years after beginning her career in travel.
Places I Have Traveled
Reviews and Recommendations for Alysia Hopper Steffes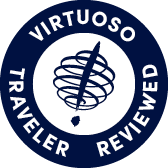 Virtuoso Verified Traveler
All reviews are from confirmed guests sharing exclusive insights
Sort reviews by
Recommended
A Fantastic Trip with No Detail Forgotten
By: lpgillin27
Reviewed on: 04 Aug 2014
Alysia recently helped to plan our family's fabulous two week trip to Austria and Italy. The trip went off without a hitch and every detail was thought of in advance. Alysia is extremely organized, creative with her ideas and made terrific hotel and activity suggestions. We moved around a lot between two countries and five cities with our two boys (11 and 13) and wanted to make sure that we stuck the right balance of fun, touring, leisure time etc. Alysia hit it just right! The trip got a huge thumbs up from everyone. And the fantastic trip binder that Alysia provided before we left made sure that we had every detail, reservation, ticket and local suggestion at our finger tips at all times. Thanks Alyisa for making it such a memorable and easy vacation!
Recommended
By: Not provided
Reviewed on: 26 Jun 2014
Alysia does a great job on every trip I book thru her...as does her coworker Rachael!!
Recommended
VVVVV I P
By: Shellcakes
Reviewed on: 26 Jun 2014
There  are  not  words  to  describe   the  VVVVV  I P   service  that  our  agent Alyssia Hopper  provides.  At  this  stage in our  lives after working  so  hard to build a company my husband  will  only travel  if we book with Alysia. This way he knows  everything  will  be  at the  highest standards possible in any given country. Even if it's 3 am in the morning....Alysia is  on her cell  texting and is always what  seems  to  be  4  steps  ahead of the itinerary.  Drivers are where they are suppose to be hotel rooms are ready when scheduled.... yada yada !!!IT JUST DOESN'T GET ANY BETTER THAN THIS- anywhere   so really I could keep writing  forever.....7 *******  for  our  Alysia Hopper 
Recommended
Amazing travel agent!
By: JW70
Reviewed on: 27 Jun 2014
Alysia and her team are absolutely amazing! The trip they planned for our family was perfect. They guided us to accommodations and activities for our varied group of 8 (ages 4 to 70) that were perfect for all. They anticipated in advance so many details that I never would have thought of that really made our experience wonderful. I highly recommend Alysia for any trip you might be planning. She is knowledgeable and experienced and most of all, fun to work with. I will never plan a trip without her help again!
Recommended
Highly Recommended
By: LA Docs
Reviewed on: 19 Jul 2014
Recommended
Fantastic family trip!
By: Kelly33
Reviewed on: 20 Aug 2014
Once again Ms. hopper provided us with a fantastic family trip to New York! As always, she allows us to travel without any worries or stresses as she covers all of the details necessary. She had some great suggestions on excursions, sightseeing and dinner locales. Our family created some amazing memories and for that we are very grateful!
Recommended
Trip to Bkackberry farms was spectacular!!
By: Jim
Reviewed on: 20 Aug 2014
Everything was great... Would go back
Recommended
knowledgable, friendly, organized
By: Kara724
Reviewed on: 19 Oct 2014
We have worked with Alysia on a few vacations so far. She has always surpassed our expectations with her ideas, attention to detail, and follow through. She listens carefully to our thoughts and provides feedback utilizing her expertise in coordinating dream vacations, whether it is just for quick weekend away or for an extended vacation. Without a doubt, our vacations have been more relaxing and enjoyable because of her work. We will definitely continue to work with Alysia on our next vacation plans!
Recommended
Amazing as always!
By: Julie30
Reviewed on: 30 Nov 2014
Alysia is the most amazing travel agent. She knows exactly how to plan a fun, relaxing family trip. She gets every detail right. Her assistant Rachel is also fantastic. They are a great compliment to each other. We wouldn't plan a trip with anyone else. Thank you Alysia and Rachel!
Recommended
Outstanding service!
By: Travel girl
Reviewed on: 13 Feb 2015
It was wonderful to work with Alysia. She is very knowledgable and conscience. She listened to what we wanted and did everything to make sure we were happy. Our accommodations were perfect and we appreciate the care we were given by Alysia. We will use her again!.
Recommended
Wonderful Trip to Costa Rica
By: Globug
Reviewed on: 16 Apr 2015
We had a wonderful trip to Costa Rica. We started in the Arenal area and stayed at Nayara Resort. We loved this hotel. It felt very private. Even though it is suggested for adults only, our kids loved the pool area. A huge Macaw hangs out by the pool every afternoon. SO neat! It was one of the best hotels and we would recommend it to anyone. We went to Las Catalinas on the beach. It was a wonderful experience and will only get nicer with all the new development happening. Great for larger family vacations. The homes are amazing and easy to rent.
Recommended
superb travel adviser, friendly, efficient, and so knowledgable on her destinations!
By: connie
Reviewed on: 25 Jun 2015
This is at least my 6th booking booking using Alysia from Brownell Travel and I don't think I will ever find a more detailed orientated, personable, well versed and knowledgable on soooo many places. If she feels she doesn't know everything we might want, she has fabulous connections who advise her in getting the most out of our trips. Brownell, Virtuoso and Noteworthy gave my daughter and I the most memorable trip to London. We were so pampered and given such awesome access to places and events that a regular traveler would never get a chance to do or see. Each and every trip we plan with Alysia Hopper seems to just top the previous trip. This is truly an exceptional ability, to be able to get to know us in such depth that she exceeds anything we could ever think or ask of her and nails it every time!
Recommended
Exceptional knowledge for unique experiences
By: KCMEAD
Reviewed on: 13 Jul 2016
I always love this part of my vacation...telling the world how fabulous our trip experiences were! Alysia is in a class by herself when it comes to getting to know her clients in depth and then matching their personalities and adventurism to then creating the ultimate experience for us! I can't say enough to the length, time and effort she puts into not only the larger portions of planning a trip but her attention to the smallest of details that take your experience over the top. I've used Alysia and Brownell for numerous trips. Our most recent trip was with the whole family-4 kids ranging in age from 13-21...not an easy task to make everyone happy. Alysia arranged some of the most unique and awesome experiences for our whole family through a fabulous company based in Europe called Exeter. It was with both of their expertise and brain storming that our family experienced some of the most unique and memory making experiences we could never of imagined!
Recommended
She's The Best!
By: Susan228
Reviewed on: 27 Jul 2016
Great job by Alysia! We were in a pinch & she saved the day. Will absolutely call her again!!!
Recommended
Pebble beach experience
By: Jim
Reviewed on: 21 Aug 2016
Enjoyed our trip a lot
Recommended
Always on top of the situation!!
By: Lucy
Reviewed on: 17 Oct 2016
Alysia Hopper always has the best advice when it comes to where to stay and what to do on any trip all over the world. She has the resources to get that information right away. She is in the "Know". She has great ideas about activities and restaurants. She is the BEST!!!!
Recommended
Chicago
By: Michael
Reviewed on: 28 Jan 2017
Again, a wonderful experience working with Alysia and here team. Always a stress free trip. Thanks AC.
Recommended
Miami
By: J
Reviewed on: 18 Feb 2017
Wonderful trip! Fantastic hotel recommendation. Thanks so much!
Recommended
Perfect European Adventure
By: Suz
Reviewed on: 11 May 2017
Was a fabulous trip, planned flawlessly! We only gave Alysia about 3 weeks to work with to plan a weeks vacation in Europe. She nailed every aspect of the trip...VIP pick up/drop off service, tours & private tour guides, lunches & dinners every night & first class service at the hotels with little extras that made us feeling special, wowed our children (they're teenagers so that's no small feat!) & overall made the trip spectacular. I will not hesitate to use Alysia & Brownell again & will be happy to refer her to my friends that want the perfect trip!!!
Recommended
Amazing!
By: Shelly
Reviewed on: 07 Sep 2017
Alysia is amazing to work with. She is always looking for new and exciting things for us to experience and really puts thought into what we personally enjoy. I would highly recommend to anyone!
Recommended
Alysia Hopper
By: CT
Reviewed on: 06 Nov 2017
Alysia Hopper is fantastic. I travel globally on a monthly basis and she still came up with fantastic suggestions and ideas for hotels, tours, restaurants, etc. I recently had her book a week in Florence and Rome for my parents and they had an amazing itinerary with the best private guides, restaurants, hotel upgrades, etc.
Recommended
Great trip
By: Jim
Reviewed on: 10 Mar 2018
As usual 5 Stars !
Recommended
Alysia is the best!
By: JL
Reviewed on: 09 Mar 2018
Always a pleasure! We had a fantastic trip to Costa Rica. Thanks very much for your help!
Recommended
Our trip
By: Bakes
Reviewed on: 30 Mar 2018
Working with Alysia was a dream...as was our entire trip! We are blessed to have had her expertise!
Recommended
Another outstanding trip Planned by Alysia
By: tennisgirl
Reviewed on: 03 Apr 2018
I am truly amazed at the dedication that Alysia has for her clients. I know whenever we book a trip, I never seems to make it easy on her. Between trying to find activities and hotels that make a family for 5 happy....she's always a step ahead and has such phenomenal suggestions for us to choose from. Working in different times zones is so diffficult and I appreciate all her personal time she puts into contacting the hotels and operators to talk with them directly, even if it means during her dinner, middle of the night or in the middle of tennis!! She is purely about satisfying the client to whatever their needs are and following through on every little detail until our trip is over. People are in awe when I tell them the activities she has planned for us.....and I LOVE IT!
Recommended
Great experiance
By: MAC
Reviewed on: 01 Dec 2018
She is fantastic always very responsive and has great ideas!
Recommended
Highly recommend Alysia
By: CT
Reviewed on: 26 Nov 2018
Alysia was a fantastic help for my trip to New York. Its a very busy time of year and the hotels are very full but she was able to secure me my preferred room on a high floor of The Mark Hotel. The manager sent numerous fruit/cookie plates and offered very late checkout despite the hotel being fully booked due to Alysia at Brownell. Can't recommend her highly enough - she has amazing taste and executed flawlessly once again.
Recommended
Giant Family Getaway
By: MN_Traveler
Reviewed on: 20 Dec 2018
She and her team were wonderful to work with and attentive to all of our needs. We had a ton of age dynamics and preferences and all attendees had the trip of their lives.
Recommended
Review of Travel Experience
By: Jenny
Reviewed on: 24 Jan 2019
Working with Alysia and her associates is always a pleasure! They are very professional and Alysia is exceptional with her knowledge of travel. She also takes the time to personalize the various types of travel needs that her clients may have. I always feel like a VIP when working with Alysia.
Recommended
Amsterdam
By: girti
Reviewed on: 31 Mar 2019
lovely, as always perfekt wonderful trip thank you A.C. :-)
Recommended
Wow
By: Gretchen
Reviewed on: 19 May 2019
Alysia not only planned our trip but made great suggestions to enhance our trip. She came up with foreign airport/customs help I didn't even know existed!. This service was a lifesaver! Her staff is great, too.
Recommended
5 stars!
By: Courtney G
Reviewed on: 09 Jun 2019
Alysia has helped me for many years. Each trip is better and better. She is a delight to work with and I'm happy to be able to call her a good friend. I love working with her and she knows our travel style and tastes.
Recommended
Fantastic Trip
By: Ralph
Reviewed on: 15 Jul 2019
Had a great time and AC was really helpful in me pulling this off. I planned the trip two weeks before we left and everything was perfect. I will definitely be using AC when I plan my next trip.
Recommended
Fantastic Africa Trip
By: JL
Reviewed on: 03 Sep 2019
Fabulous! Alysia did a wonderful job and she and her team were terrific.
Recommended
French Riviera and Italy
By: Danny & Mary
Reviewed on: 15 Oct 2019
Alysia and her assistant Maggie, were amazing to work with throughout. Not only did we have the nicest rooms in the best locations, but even equally as valuable is needs we discovered during our travels were received with near immediate response and help throughout. We would never go abroad without using Alysia again. The best ever and we know travel after 34 years and over 20 countries. Thank you both.
Recommended
Thanksgiving Travel
By: Matt
Reviewed on: 09 Dec 2019
Working with Alysia was great. She and her team took care of all our questions and made it very easy.
Recommended
Review from Bahamas Trip Dec. 2019
By: Jenny
Reviewed on: 26 Dec 2019
We have worked with Alysia and her staff for years and they continue to be organized, professional and extremely helpful with all things travel related. We enjoy working with Alysia and her staff because they appreciate the purpose of our vacations, be it leisure, active or a bit of both, and plan accordingly. The service provided from Alysia and her staff is above and beyond other travel agents we have used in the past. We will enjoy keeping our travel business with Hopper/Brownell Travel for years to come!
Recommended
Amazing
By: CT
Reviewed on: 27 Jan 2020
This is one of many trips Alysia has arranged for me. Her research is always flawless and all the details like car rentals (with baby seats), airport transfers, cribs in the room are always taken care of. What I love about Alysia is she knows what I want and always has amazing suggestions and is a pleasure to work with. HIGHLY recommend her!
Working with Alysia Hopper Steffes, you will have access to:
- An experienced travel guide whom you can rely on before, during, and after the trip
- Exclusive luxury resorts and properties
- Once in a lifetime experiences
Explore with the Best
Virtuoso Advisors are constantly pushing the boundaries in unique travel experiences.
Alliance programs are unique tailored experiences exclusive to travelers working with Virtuoso Travel Advisors.
learn more
Austria
United Kingdom
France
Italy
Saint Barthélemy
United States - All
British Virgin Islands
Spain
Turks And Caicos Islands
Bahamas