Travel Specialties
Interests
Family Travel
Culture, History & Arts
Sports & Outdoors
Safari
Independent Tours
Destinations
South Africa
Tanzania
Italy
France
Spain
Selling Travel Since
1992
My Background
I have been a luxury leisure travel advisor since 1990. I create memorable vacations or staycations for clients to exotic as well as local destinations. Being a travel advisor allows me the ability to travel all over the world. I have been lucky enough to visit most of the destinations I send my clients. My goal is to travel world wide to experience the sites, histories, meet the people, and to learn about the magnificent cultures in our very interesting and diverse world. This way I can continue to provide my clients the knowledge and expertise they have come to expect. My partners all over the world who help me ensure that my clients have the best experiences possible and that those experiences surpass their expectations. I have arranged unique and exciting vacations for my clients all over the world including Africa, Europe, Southeast Asia, South America, Tahiti, Fiji , Nepal, Sri Lanka, and destinations all over the US. I believe there is no greater gift, than that of the experience of travel. The memories that travel creates are timeless
Places I Have Traveled
Reviews and Recommendations for Terri Netzel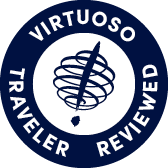 Virtuoso Verified Traveler
All reviews are from confirmed guests sharing exclusive insights
Sort reviews by
Recommended
Professional abd friendly
By: mavis
Reviewed on: 29 Sep 2015
Our vacation went very well with a couple of hiccups which is to be expected. The drivers that were arranged were exceptional.
Recommended
Best travel advisor ever!!!
By: JH
Reviewed on: 29 Sep 2015
Terri Netzel is without a doubt the best person to call when planning any trip!! She goes above and beyond to make every travel experience memorable, relaxing and hassle-free. Even when I lived in Europe I always called Terri to plan our vacations. I have never been disappointed. I happily refer new clients to Terri - each time they come back and tell me how thrilled they were about their trip. Terri planned for them .
Recommended
Thailand
By: Peg
Reviewed on: 20 Mar 2016
Thanks Terri for all your help. You are so kind and fun to work with.
Recommended
THe Cove Bahamas
By: KKSA
Reviewed on: 30 Mar 2016
The Cove was a nice place. Our group had a relaxing time. It was for spring break of 18 year olds. Very entertaining.
Not Recommended
Costa Brava & Girona
By: EBnGB
Reviewed on: 30 May 2016
The places we visited were beautiful! However, our guide was not quite what I was hoping. It was a long drive to GIRONA and she spoke a little on the bus (20 people - too many for me). I couldn't understand her very well and I didn't get any background information on either place we visited. Once we arrived she gathered us and had to almost scream so we could all hear her. Then we were left on our own to explore. Her suggestions on what to see were vague and I would have loved more historical background. On the bus again for another 1 1/2 hours to Costa Brava. No explanation or talking on the way as to the place we were going. Once we got there she said follow me. We followed her to the beachfront to 2 restaurants. She said either of these are good. See you back at our meeting spot in 2 hours. I was a bit flabbergasted! Even though I read up on both destinations and knew where we were going - it felt like we paid for a ride to each place instead of a qualified tour guide in English.
Recommended
Perfect place for our quick getaway
By: Annie
Reviewed on: 11 Jun 2016
My husband and I spent the night at the Montage in Beverly Hills as part of my 35th birthday celebration. It was a beautiful hotel with a great room perfectly situation across the street from Spago which is where the birthday party was.
Recommended
Easy and helpful
By: Ebrenn
Reviewed on: 08 Aug 2016
Terri is very easy to work with and got me the perfect flight.
Recommended
Caring and thorough!
By: kerry627
Reviewed on: 12 Jan 2017
My wife and I want to acknowledge the caring, professional and knowledgeable services that we received from Terri Netzel for our recent trip to Europe. Even while we were there, she was able to make an adjustment for us that I would not have been able to do myself. She followed up and gave us a comprehensive package to assist us prior to our departure. We highly recommend Terri for your travel needs! Kerry and Sherri Wolfe
Recommended
Amazing service!
By: Dhoef
Reviewed on: 04 Jan 2017
Terri helped book our family on a Backroads trip to Patagonia. Due to an airline strike in Buenos Aires our flights out to Patagonia were delayed and then canceled. It took us 2 full days to catch up with the Backroads trip. Terri handled all of the travel details including booking rooms in Houston and then in Buenos Aires as well as finding us new connecting flights to Patagonia once we finally landed in Argentina. Terri made a bad travel situation completely hassle free and easy. She even took care of re-arranging transfers and tours when we decided to change hotels at the back end of our trip. She kept records of our delays and new travel information so that we were able to submit our costs easily to the travel insurance company on our return. Despite missing the start of the Backroads trip, Terri made our delay easy and actually enjoyable! It was amazing to have someone working so hard behind the scenes which allowed our family to enjoy our vacation to the fullest!
Recommended
Sri Lanka.
By: Peg
Reviewed on: 18 Feb 2017
Terri provided good resources for a complicated trip to Sri Lanka. I got the prices, virtuous benifit sand Terri's experience. Highly recommend.
Recommended
South East Asia
By: Denise
Reviewed on: 26 May 2017
Amazing! The trip was perfect and well thought out!
Recommended
TN
By: jwood
Reviewed on: 26 Jun 2017
She did an excellent job in planning our trips. Terri continued to look for the best deals possible throughout the time leading up to our trip. I have recommended her to other people and they have enjoyed her expertise as well.
Recommended
New York
By: denise
Reviewed on: 02 Jul 2017
Amazing! We had 4 hotel rooms and our plane on the way out was canceled and she handled everything!
Recommended
Excellant Service
By: mark
Reviewed on: 16 Aug 2017
Terri has always been great to work with for our vacation needs.. Her contact in New York city provided us with a fantastic one day 12 hour tour. of Virtuoso quality. We had great room location for our family Disney cruise. Our Punta Cana family trip was priced right at our budget with six days rather than five as originally planed. Terri listens to your needs, with the end result being a great vacation experience.
Recommended
Terri is great!!
By: Nancy K.
Reviewed on: 19 Aug 2017
It is always a pleasure working with Terri, she is very knowledgeable and enthusiastic about travel. Her suggestions are invaluable and have helped us become more adventurous in trying new things with confidence knowing she has attended to all the details. Our recent trip to Mexico was fabulous due to Terri! Thank you!!
Recommended
Greenland
By: greenland
Reviewed on: 21 Sep 2017
Amazing! She was on top of all details and even continued to check hotel rates to see if they dropped even after I booked and paid.
Recommended
ANOTHER GREAT TRIP
By: Braeden and Elisa
Reviewed on: 27 Sep 2017
Prior to working with a Terri we thought we traveled well. When we first met and described what we wanted in a trip, Terri helped us to find what we wanted in an experience. We had no idea how good traveling could be! From the moment we left to out return, we had everything planned perfectly. We are now planning yet another trip ad could not be more pleased with all of Terri's guidance and expertise.
Recommended
Chile
By: Denise
Reviewed on: 04 Nov 2017
Amazing! Everything was planned perfectly!
Recommended
South Africa...All of it!
By: B and E
Reviewed on: 08 Dec 2017
Working with Terri is always fun! We spend some time thinking of where we want to go and what our budget is and now that we've worked with Terri for the 5th time she has a good idea of who we are and what we want to see/do. We usually start with some basic ideas of what we want and after Terri puts together the tour(s) etc., we collaborate and make minor adjustments. Working with Terri is easy, I can't imagine planning a trip leave alone one that makes every transfer and memory so perfect. Especially traveling out of the country and/or to places where we may not speak the language, having someone there waiting to help us get to and from AND to share so much about the history of where we are traveling is amazing. I cannot recommend Terri highly enough and am always available to act as a reference if needed.
Recommended
Terri
By: Vietnam
Reviewed on: 10 Dec 2017
Terri was very responsive to our requests and helped us craft a fantastic vacation.
Recommended
London
By: london
Reviewed on: 17 Dec 2017
Amazing as always
Recommended
Classic Family vaca in San Diego
By: Deb K
Reviewed on: 04 Jan 2018
She ALWAYS knows the best places to stay, and suggests great activities and dining options. Plus she has our back in case something unexpected goes wrong. She tracks our flights and watches out for us like a champ!
Recommended
spain
By: spain
Reviewed on: 20 Feb 2019
Working with Terri is super easy and great!
Recommended
Chicago Trip
By: Chicago Staycation
Reviewed on: 07 Jan 2018
Terri was once again a terrific help with planning our trip to Chicago. The Langham Hotel is a wonderful hotel and accommodations with free upgrade were fantastic. Terri was in constant contact with the hotel and kept us in the loop when needed. Thank you again, Terri!
Recommended
Always Great
By: Tim
Reviewed on: 06 Jan 2018
Terri is fantastic. Available to help and to solve issues (even self inflicted ones) through great trips.
Recommended
Sunset Key
By: Tim
Reviewed on: 01 Mar 2018
Always Great. Terri is really good at finding fun spots for the family.
Recommended
Outstanding customer service
By: Semira
Reviewed on: 06 Apr 2018
Terri, has been planning our yearly vacations for last nine years and she do an amazing job every single year. She understands your needs and requirements and provide multiply options for you to pick form. Outstanding customer service!
Recommended
Hidden Gem!
By: Anastasia
Reviewed on: 07 Apr 2018
If it weren't for Terri, we would've never have known about the Omni Plantation! She is able to customize the vacation to meet the needs of the families she works with. She nailed it with our most recent trip to Amelia Island!
Recommended
Magical Morocco
By: Russ & Cindy
Reviewed on: 14 Apr 2018
Morocco has always been on our list of most desired destinations. Our recent trip exceeded all of our high expectations thanks to the outstanding skill of Terri Netzel. Terri's knowledge, insight, local connections along with her innate ability to understand her clients interests made this our trip of a lifetime. Terri customized this trip with cultural immersion, local music and adventure as we discovered Fez-Marrakech and the High Atlas Mountains. Exactly what we wanted to experience. We look forward to our next adventure with Terri. Shukran Terri!
Recommended
spring break
By: spring break
Reviewed on: 26 Apr 2018
Amazing as always! Everything was perfect.
Recommended
Great Experience
By: Frank G
Reviewed on: 07 May 2018
Terri was outstanding, was always very prompt answering any questions. She stayed in contact with us from the time we booked until we departed and then followed up upon our return. She was easy to access and reachable by phone and email also. The vacation really was flawless. Would highly recommend Zoetry Agua Punta Cana Feel free to read my review on Trip Advisor posted on 05-07 titled Excelente, An Outstanding experience
Recommended
family stay
By: dhoef
Reviewed on: 17 Jun 2018
amazing- she always gets the best deals!
Recommended
Flexible and Accomodating
By: EBrenn
Reviewed on: 10 Aug 2018
Terri is wonderful to work with when planning a trip. As our family plans changed, Terri was right there along with us to help create a great vacation!
Recommended
borneo
By: Borneo
Reviewed on: 11 Sep 2018
Working with Terri is always great. She handled all the details.
Recommended
Our Croatian Adventure
By: beezerbum1@aol.com
Reviewed on: 03 Oct 2018
Terri is knowledgeable and professional. We appreciated all her help in planning our trip.
Recommended
Paris trip
By: Reg
Reviewed on: 02 Nov 2018
Fabulous! Really helpful and knowledgeable!
Recommended
atacama
By: atacama
Reviewed on: 17 Nov 2018
As always she is amazing to work with. She takes care of all the details and is always available to fix problems.
Recommended
Mexico
By: mexico
Reviewed on: 03 Jan 2019
Terri is amazing to work with. She takes care of every detail.
Recommended
Aloha
By: Aloha
Reviewed on: 13 Jan 2019
Very responsible. Had great ideas and followed thru. Available before, during and after the trip.
Recommended
New Orleans
By: Kristin
Reviewed on: 08 Jan 2019
Terri's hotel recommendations were spot on...exactly the type of environment, amenities and location that we like. Thanks, Terri!
Recommended
Great trip
By: SE
Reviewed on: 13 Jan 2019
Wonderful working with Terri. She made it easy and did exactly what we needed and wanted. She offered very good and useful advice.
Recommended
Casa Velas
By: Mimi
Reviewed on: 02 Mar 2019
Terri is knowledgeable, resourceful and efficient. She is very good at what she does. One of her greatest assets is that she handles all the details. She knows the resorts and listened to help us find the type of vacation that we wanted. She communicates accurate information and is timely. She is incredibly patient in the process of coordinating vacations. She is a pro at balancing location, budget and dates for a trip. We highly recommend her!!!
Recommended
Great service
By: Leslie Gregg
Reviewed on: 08 Apr 2019
Terri is very responsive and easy. She has helped us with a number of cruise reservations and she always make the process smooth and stress free.
Recommended
Amelia Island - Omni Plantation
By: Family Fun on spring break!
Reviewed on: 07 Apr 2019
Terri, once again helped us with our spring break search this year. We finally settled on going back to Amelia Island after having such a fun time with the kids during the previous year. Terri made all the arrangements and helped us secure a terrific contemporary styled villa overlooking the beach. We are looking forward to working with Terri again for our upcoming trips this year!
Recommended
Nepal
By: Denise
Reviewed on: 29 Apr 2019
Terri took care of all issues when I needed to change my flight. It was seamless!
Recommended
Great Experience Outstanding Resort with Exceptional Employees
By: Frank G
Reviewed on: 08 May 2019
You can read my tripadvisor review from Frank G on Secrets Cap Cana titled Outstanding Resort with Exceptional Employees! Was an outstanding vacation! Terri as always is a pleasure to work with, never a worry and was able to secure us a more favorable price on our stay. Very smooth travels, no worries. Terri was always available for any questions and concerns throughout the planning process and up to our departure. Once again, Great Work Terri! We are loyal Customers!
Working with Terri Netzel, you will have access to:
- An experienced travel guide whom you can rely on before, during, and after the trip
- Exclusive luxury resorts and properties
- Once in a lifetime experiences
Explore with the Best
Virtuoso Advisors are constantly pushing the boundaries in unique travel experiences.
Alliance programs are unique tailored experiences exclusive to travelers working with Virtuoso Travel Advisors.
learn more
South Africa
Tanzania
Italy
France
Spain