Travel Specialties
Interests
Adventure
Escorted Tours
Honeymoons
Ocean Cruising
River Cruising
Destinations
Italy
Greece
Ireland
France
Costa Rica
Selling Travel Since
1999
My Background
I have been in the travel business for 18 years and have traveled extensively. I love helping clients plan the perfect vacation or honeymoon and look forward to hearing all about their trip when they return.
Places I Have Traveled
Reviews and Recommendations for Kelly Marrapese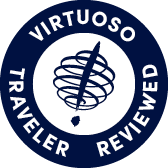 Virtuoso Verified Traveler
All reviews are from confirmed guests sharing exclusive insights
Sort reviews by
Recommended
Always has your back
By: Alan
Reviewed on: 18 Mar 2015
Excellent trip to Antigua. We have had many problems in the past traveling during winter through our least favorite airports, JFK and Newark. But we know we can rely on Kelly to jump in when weather cancellations are posted and get us rerouted and on our way.
Recommended
One HAL Of A Cruise.
By: My_View
Reviewed on: 26 Mar 2015
HAL continues to be my cruise brand of choice. With Kelly's help, I booked a last minute 21-day Caribbean island hopper that took me to some spectacular vistas and excursions. The demo skewed older, but, senior travelers inspire and are filled with stories. HAL service is first rate as is their food preparation and creativity. I also like the small and mid size ships so you get to recognize fellow cruisers. The band in the BB King lounge was extraordinary. I spent every evening there. A great way to sample a beautiful part of the world. ER
Recommended
Very knowledgeable, responsive and friendly
By: David
Reviewed on: 27 Mar 2015
Kelly knows her stuff. She is friendly, prompt and follows through. I am very pleased with her great service. Strongly recommended.
Recommended
Outstanding
By: Ed & Elaine
Reviewed on: 28 Apr 2015
We had to cancel our trip. However Kelly was very helpful in processing our trip insurance claim and we received a full refund. In the planning phase of our trip , which was to last three months, Kelly made many good suggestions and was able to make reservations for side trips that required her to go above and beyond what I would have expected. I felt as bad for her and all of her work as I did for ourselves when we had to cancel.
Recommended
Excellent Trip Planner
By: Megan146
Reviewed on: 10 Apr 2015
As always, Kelly planned a great trip for me and my group of friends. She takes the hassle out of planning a trip so all we have to do is sit back, grab a cocktail and relax. :)
Recommended
Top Notch!
By: SusieQ
Reviewed on: 19 Jun 2015
We only had Kelly's word to go on as to what to expect, it was even better! Highly recommend Kelly and Avalon to all interested in European vacations. She knows first hand what the trip will be like and it was a perfect match to us.
Recommended
Expert friendly service
By: maryo
Reviewed on: 10 Aug 2015
Kelly did a great job of meeting the needs I had specific to traveling without a companion and traveling inside a specific time window to the cities I wanted to visit. She was there to answer questions twice when I was on the trip and got back to me within a few minutes each time. The trip went off without a hitch and was much more than what I expected from the trip description and itinerary. I miss my new friends from the tour!
Recommended
Wonderful trip
By: Bernie
Reviewed on: 18 Sep 2015
Everything was wonderful, great ports, great staff on ship, great weather. And as usual, Kelly made the entire experience easy for us. She will always be our "go to" travel agent.
Recommended
Great European Trip
By: Hong
Reviewed on: 28 Sep 2015
Kelly gave us great hotel recommendations! All transfers were seamless and easy. I would definitely consult her again for our next vacation.
Recommended
Great job
By: Ed
Reviewed on: 23 Oct 2015
Kelly is fantastic. She goes above and beyond to put in place the extra added touches, side trips and accommodations that most travel agents would not do. She keeps everything very organized and presents me with a package that has all my arrangements in order and facilitates every step of the way on our trip. I was with Kelly before she joined Deprez. I wouldn't even think of using another agent. I would recommend her highly ( and have) to anyone.
Recommended
Guaranteed expert service!
By: Sue
Reviewed on: 16 Nov 2015
Will continue to call Kelly for all our travel needs.
Recommended
Attention to details
By: Vicki
Reviewed on: 12 Apr 2016
Our most recent trip to Hawaii has been one of several trips that Kelly has arranged for me with family and friends. My greatest appreciation for Kelly's work is her attention to details. I do not have time to plan trips and am always confident that Kelly's arrangements will be very complete from the time we walk out our home door to the time we return. Kelly's knowledge and attention to detail save a lot of time and headaches while traveling which adds immense value to the vacation experience. Now that we have been working with Kelly, she has gotten to know our style and tastes in vacations so I never hesitate when she makes a vacation recommendation that I did not consider. Thank you Kelly for all you do.
Recommended
Another great trip!
By: fjr
Reviewed on: 17 May 2016
Everything went very well. American Airlines was fine...the flights were on time and the Business Class experience was quite good. Majestic Tours did a nice job with the transfers. The resort gave us an upgrade to a suite, and other amenities were provided through Virtuoso. The resort was not crowded, so overall service at the pools, etc, was very good. The weather was great as well...a little bit of rain the first morning there, and then very, very good for the rest of our stay. All in all, a fine vacation...we had a wonderful time.
Recommended
Excellent trip planning!
By: Pam
Reviewed on: 17 Jun 2016
Kelly planned an amazing trip for us! She had great ideas, and all of the hotels, transportation and tours she recommended and booked were excellent! She is great to work with -- super friendly, and she really knows the travel business!
Recommended
Fantastic planning and service
By: Matt
Reviewed on: 14 Jul 2016
Kelly helped us plan a fantastic Alaskan cruise that met or exceeded all expectations. She managed all aspects of our travel including transfers and recommendations, which ultimately made for a memorable and seamless trip.
Recommended
Super , just the best
By: Ed & Elaine
Reviewed on: 24 Oct 2016
Kelly had been a blessing. We have now worked with her for eight years. She is easy to work with and goes out of her way to help her clients in any way she can. She is not just an order taker. She thinks out side the box and time and again has found ways to enhance our travel experience. Such as convincing cruise lines to do things they do not ordinarily do. Or making all the arrangements for a month, on our own, driving through Europe . All the while keeping in mind our unique travel needs. When we had to cancel a trip she quickly processed the paperwork and got all our money back for us. Even when we could easily book a trip ourselves , we book through her because she will work her magic and make it a better trip. We think she is the best in the city and the best way we can say that is we recommend her to our friends .
Recommended
Expert friendly service
By: Burnsie
Reviewed on: 21 Nov 2016
Always does her very best to provide us with just the right vacation
Recommended
Carnival cruise
By: Theresa
Reviewed on: 10 Feb 2017
Wonderful as usual. Kelly is easy to work with and will find you exactly what your looking for. She is very knowledgeable will go out of her way to make your vacation plans stress free.
Recommended
NYC
By: Vicki
Reviewed on: 02 Mar 2017
It is always wonderful working with Kelly.
Recommended
trip
By: stoner
Reviewed on: 17 Mar 2017
Just the best . She was very patient with all the stupid questions. Plan everything to a tee. Will always use her services!
Recommended
Travel Advisor Review
By: DD
Reviewed on: 14 Apr 2017
Kelly is wonderful to work with she listens to what you are hoping to plan and gives excellent input to broaden each trip. She is efficient , knowledgeable and follows through with everything she says she will do. I highly recommend her!
Recommended
Wonderful Trip to Italy
By: Chris
Reviewed on: 28 Mar 2017
Very pleased with my Italy trip, the arrangements Kelly made from the airlines, car services, hotel and tours were top notch. It was wonderful to not have to stress over anything.
Recommended
A Five Star Travel Advisor
By: KoKo
Reviewed on: 23 Mar 2017
We have planned vacations with Kelly for over 20 years. We continue to work with her because of her expertise, attention to details, and willingness to go above and beyond normal expectations. We have referred many of our friends to her and everyone of them has rated her as exceptional. Thanks Kelly, for an amazing job - vacation after vacation.
Recommended
Fabulous
By: kmckp
Reviewed on: 28 Apr 2017
Kelly was so helpful in planning our trip celebrating my husband's retirement. We really needed guidance as we could not make a decision on our own it seemed. Kelly listened to our wishes and put together a few options to choose from. Once we made the decision to go with the Tauck Classic Italy tour, she took care of all the arrangements. Thank you, Kelly, for guiding us to a wonderful experience.
Recommended
Review of Kelly M
By: Megan
Reviewed on: 01 May 2017
Kelly always does a great job planning our yearly vacations. Often we are a part of 5-6, but occasionally, we are a group of 10 or more. She always does her best to plan a vacation according to our preferences and interests.
Recommended
Ireland Trip March 2017
By: Peggy
Reviewed on: 05 May 2017
Great. Enthusiastic. Well organized. Thorough.
Recommended
The Best
By: Josey
Reviewed on: 17 May 2017
Terrific. Kelly is extremely knowledgeable and very responsive.
Recommended
Disney Trip
By: Sue
Reviewed on: 05 Jun 2017
Amazing and thorough.
Recommended
Kelly is the best!
By: Mike
Reviewed on: 31 Jul 2017
Every trip Kelly has planned for us has been amazing. Her attention to detail and going above and beyond what we expect has always given us a fabulous trip. I would recommend her strongly!
Recommended
Review
By: Bones
Reviewed on: 17 Aug 2017
Easy, efficient,friendly,professional
Recommended
kelly is my hero
By: mik
Reviewed on: 31 Aug 2017
as always everything was perfect
Recommended
Kelly Marrapese
By: Bob Fischer
Reviewed on: 31 Aug 2017
Kelly is awesome ! Very attentive to detail, works really hard to get the best price, location, flight and rental car. In my many years working with her she has never made an error. Plus she's a super nice person ! Bob Fischer
Recommended
Wonderful Greece Honeymoon
By: SH
Reviewed on: 05 Oct 2017
Kelly was fantastic to work with. We had an idea in our head of what our perfect honeymoon would be and Kelly would not rest until she found the perfect itinerary. Our trip was beyond memorable! Kelly was super responsive and helpful when we had questions, and incredibly supportive when we had concerns. We would, and will, gladly work with Kelly again!
Recommended
AMA
By: Jan
Reviewed on: 11 Oct 2017
Kelly is very easy to work with. She always addresses needs as soon as she possibly can, and has helped save us money on some of our airfares.
Recommended
Kiawah Island SC
By: Vicki
Reviewed on: 18 Oct 2017
Always great. I never have to worry about details and always have a great trip
Recommended
Amazing agent
By: MJM
Reviewed on: 28 Dec 2017
Kelly always does a great job finding us the perfect vacation!
Recommended
LA visit
By: Jack Fischer
Reviewed on: 12 Jan 2018
Kelly is terrific to work with ! She goes way beyond to make the travel plans perfect.
Recommended
OUTSTANDING
By: Peter
Reviewed on: 08 Feb 2018
There are no words for how wonderful, considerate, efficient and caring Kelly is for planning, booking and supporting a trip!
Recommended
Perfection
By: BP
Reviewed on: 24 Feb 2018
Always great. Every trip she has planned has been perfect.
Recommended
Costa Rica - Sugar Beach
By: April
Reviewed on: 19 Mar 2018
Kelly provided exceptional service and was available to answer any/all questions. She followed up several times prior to our trip, followed up with each of us right before our trip and even during our trip she was checking in to make sure that everything was going well. Kelly will be highly recommended and she will be the first person that we contact for our next travel adventure.
Recommended
Travel made easy!
By: MKM
Reviewed on: 24 Mar 2018
Very helpful and responsive to questions. Provided all needed information long before it was needed and was able to take the planning worry out of the equation so that all we had to do was go have fun!
Recommended
Great trip to Costa Rica
By: Lana
Reviewed on: 11 Apr 2018
Kelly has always done a wonderful job for us. She goes out of her way to make sure that our trips meet our desires and expectations.
Recommended
Trip April 2018
By: Megan M
Reviewed on: 22 Apr 2018
Kelly is very responsive to questions, ideas and needs while planning and taking a trip.
Recommended
Trip to Paris
By: Austin
Reviewed on: 06 Jun 2018
Kelly is wonderful to work with. This is the 2nd time she's helped us with a trip, the 1st being our honeymoon. On this trip she found us a hotel in the Opera district that was very convenient walking distance to the many main attractions in Paris. She booked us a Guided Tour at Versailles that picked us up from our hotel and dropped us back off - worth every penny. Booking through Kelly gives us both great recommendations and the peace of mind that all will be resolved if something goes wrong (and it has before for us!). We will use her for every big international trip in the future!
Recommended
Top-notch travel
By: Linda
Reviewed on: 05 Jul 2018
Kelly is very friendly and truly loves her career as a travel agent. She is very efficient and works very long hours to give her customers the best service. She has booked many trips for us and is always willing to go the extra mile to arrange private transfers or special requests. I have recommended her to several friends who in turn have recommended her to their friends. She is an amazing person and travel agent.
Recommended
Very professional and kind
By: Ds
Reviewed on: 24 Jul 2018
Kelly is a real professional, answering our many questions in a timely and helpful manner and helping us through the process. She is a real asset!
Recommended
Excellent Travel Services!
By: Joe
Reviewed on: 23 Jul 2018
THANK YOU Kelly for all your help on our Mediterranean cruise! It was not an easy or simple task to coordinate logistics for our extended family scattered across the country...but you did it! Thank you for your attention to detail and always being accessible and responsive! I appreciate your travel advice and "service with a smile"!
Recommended
Greece wedding
By: Sue
Reviewed on: 26 Jul 2018
Excellent , all details were covered.
Recommended
Destination Wedding
By: Bill
Reviewed on: 24 Aug 2018
Working with Kelly was a great experience. She was incredibly responsive to all questions. If Kelly didn't know the answer, she found it and got back to us ASAP. She was equally responsive to all of our guests. We would definitely use Kelly again!
Recommended
Trip to Italy
By: Don Sr.
Reviewed on: 14 Aug 2018
We have traveled extensively. We had gone to the same places many times. With that being said, This was the first time we used Kelly. She is a true professional. Listens , analyzes our wishes , and concerns and then suggests and discusses with us our options . She was great! I have already referred her to clients and friends and will continue!!
Recommended
Hiking Bay of Fundy with Backroads
By: Jeananne
Reviewed on: 21 Sep 2018
Perfect, as always
Recommended
River Cruise
By: Jack
Reviewed on: 24 Sep 2018
Working with Kelly was easy and effortless. She knows the travel business inside and out and we booked our 10 day River Cruise with her recommendations. Everything went flawlessly and the cruise exceeded our expectations. Truly a top notch experience.
Recommended
alaska
By: alaska
Reviewed on: 03 Oct 2018
100% of call backs were done. Encouraged any type of questions. the trip went flawless. She even planned for the perfect weather! Yeah, she is that good!
Recommended
Italy vacation
By: Paul Anderson
Reviewed on: 02 Oct 2018
As always, Kelly did a great job in coordinating all aspects of our trip. She is always quick to respond to questions or concerns and resolves them. Always a comfort to know that Kelly has our back. We loved Italy and look forward to using Kelly again for our next trip.
Recommended
Disney
By: Gomer
Reviewed on: 20 Oct 2018
Excellent! Can always count on Kelly
Recommended
Scotland
By: Andrea
Reviewed on: 13 Oct 2018
Kelly was great to work with. She provided great information about things to do while in Edinburgh prior to our vacation. Our hotel accommodations were fantastic and the location was perfect for getting around the city. I would definitely use Kelly again to book a trip and will continue to give her name to others.
Recommended
Great experience
By: Shaylah Dorsey
Reviewed on: 19 Oct 2018
I loved every min of working with Kelly already booked my second cruise with her she very understanding and will find you the best deals ❤️ Thanks for everything
Recommended
Great experience
By: Cindi
Reviewed on: 03 Nov 2018
We have worked with Kelly many times and it's always a pleasure. She is efficient and very helpful with any questions or concerns. We had to cancel a trip at the last minute due to me breaking my ankle a week prior to leaving and she was so great with helping us get reimbursed through our travel insurance. I can't say enough good things about her.
Recommended
Tripping with my Best Friend!!!
By: Annette Rampolla
Reviewed on: 07 Nov 2018
Excellent!! I She's the very best. Worry free vacay with my best friend. I am so grateful to Kelly for all her work to make it the perfect vacation!
Working with Kelly Marrapese, you will have access to:
- An experienced travel guide whom you can rely on before, during, and after the trip
- Exclusive luxury resorts and properties
- Once in a lifetime experiences
Explore with the Best
Virtuoso Advisors are constantly pushing the boundaries in unique travel experiences.
Alliance programs are unique tailored experiences exclusive to travelers working with Virtuoso Travel Advisors.
learn more
Italy
Greece
Ireland
France
Costa Rica
Mexico
Spain
Croatia
United States - Alaska
United States - Hawaii
Aruba
Bahamas
Barbados
Canada
Czech Republic