Deborah Brye
Delray Beach, FL United States
Travel Specialties
Interests
Honeymoons
Safari
Escorted Tours
Ocean Cruising
River Cruising
Destinations
Argentina
Bermuda
Brazil
China
France
Selling Travel Since
1983
My Background
"Never a ship sails out of the bay but carries my heart as a stowaway".
This phrase was my inspiration…living in San Francisco BayArea and having access to visit the various ships calling in The City…my goalwas to get into the travel industry and spread the word on how wonderful the cruising experience could be!
I officially began my travel career in 1983 in SanFrancisco, moved down to LosAngeles, onto Detroit area where I was with one of the original API agencies. Then in '93 relocated to theland of sunshine, palm trees and cruise ships galore South Florida!
From Sitmar to Silversea and every ship inbetween, I'vesailed or extensively toured the ships….I pride myself on making the perfectmatch of client to their ideal cruise vacation.
Prefer Land I will find the ideal tour – orcreate the perfect itinerary from beginning to end that is just for YOU! Take a Hot Air Balloon ride over the templesin Bagan, ride an elephant in Thailand, thrill at the site of lioness and hercubs on safari!!!!!
Places I Have Traveled
Reviews and Recommendations for Deborah Brye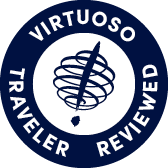 Virtuoso Verified Traveler
All reviews are from confirmed guests sharing exclusive insights
Sort reviews by
Recommended
Extreme Professional
By: Lipps
Reviewed on: 10 Nov 2013
Deborah has always put together the trip that I want. She either anticipates my needs or reacts immediately to whatever I request. She puts together the best combination of high quality while staying within my budget. I cannot imagine finding a better travel agent. Thank you Deborah for great vacations.
Recommended
ALWAYS OUTSTANDING
By: BILL36
Reviewed on: 26 Nov 2013
I ALWAYS EXPECT DEBORAH TO DO AN OUTSTANDING JOB FOR ME AND SHE DID NOT LET ME DOWN THIS TIME. I RECOMMEND HER TO OTHERS BECAUSE OF THE OUTSTANDING WORK FOR ME.
Recommended
OUTSTANDING TRAVEL AGENT
By: Big Daddy from California
Reviewed on: 21 Nov 2013
For two straight years we have relied on Deborah to arrange our cruise and travel plans. She has done an EXCELLENT job for us. Very focused on our needs and plays close attention to all details. An excellent communicator.
Recommended
By: Not provided
Reviewed on: 25 Nov 2013
Deborah did a great job before , during and after the cruise. If the chance comes again to use the services of a travel agent, Deborah will be the one to call. Jack from Mount P.
Recommended
Highly Recommend
By: MichiganFamily
Reviewed on: 27 Dec 2013
We had a great time and EVERYTHING was amazing. Our hotels we are at very stop. Our tour guides we the best part of the trip. We would recommend Deborah to use for your vacation of a life time.
Recommended
Highly Recommended
By: HerbD
Reviewed on: 06 Feb 2014
I have worked with Deborah on several cruises and hope to do so again. She has always been very helpful, and professional.  My wife and I have never been disappointed.
Recommended
Outstanding
By: Bill J
Reviewed on: 08 Mar 2014
Trip was cancelled because of health reasons but Deborah has been doing an OUTSTANDING job for us on a great number of trips over the last 30 years.
Recommended
Highly recommended
By: DeeDee
Reviewed on: 12 Mar 2014
Debra was highly efficient, resourceful, and approachable. I have not met her in person, but I feel I can trust her.
Recommended
Very pleased
By: Roz
Reviewed on: 05 Jun 2014
My husband and I were very pleased with the planning of our cruise.She included luggage free and transportation to and from the airport. We found her to be very attentive to our needs. Deborah is an asset to the Virtuoso Community.
Recommended
great travel agent, planning was well thought out
By: Sandy
Reviewed on: 02 Jul 2014
Our last trip was great, well planned, arrangements for tours & were good, very considerate of our needs, 
Recommended
Kudos to Ms. Brye
By: Longhorn1
Reviewed on: 13 Jul 2014
How lucky were we to have found Ms.Brye! My wife and I do not travel much, certainly not abroad. However, when a family wedding to be held in London arose on the horizon some months back, we decided that, while there, we would try to make a family vacation out of the trip as well, hoping to combine wedding activities with touring in London and the surrounding countryside and then taking the Eurostar to Paris and spending several days there, too. Inexperienced in such ventures, we realized the need for professional assistance. Fortunately, my sister-in-law, who travels extensively,  referred us to Deborah. Planing required frequent, usually daily, e-mails  or phone calls, all of which were answered most expediently. She assisted us in planning tours, dinners, train and hotel reservations, tour guides, drivers, etc There were no glitches in anything on this trip, and it will be memorable as the best trip we have ever taken. Kudos to Ms. Brye!
Recommended
highly recommended. a great pleasure having her plan my travels.
By: Cklee
Reviewed on: 22 Jul 2014
Recommended
Cruise
By: Katie
Reviewed on: 09 Feb 2020
Deborah was a pleasure to work with
Recommended
Magical trip
By: Franny
Reviewed on: 24 Mar 2020
Deborah always designs unique, customized trips for me, my friends and family. Each one leaves us with beautiful memories and once in a lifetime experiences.
Recommended
The Best
By: LRLIPNER
Reviewed on: 18 Aug 2014
Due to an unfortunate accident we were not able to go on this trip and had to cancel it. Deborah was not only fantastic in arranging the trip, but was also equally fantastic in helping to cancel the trip. She recommended the cruise line, took care of all the reservations and helped get us discounted business class airfare, on the same exact flight as the one sold by the cruise line. Deborah gets a 5 star rating! We also have used Deborah for our previous trips. While on a trip to Italy, we were not happy with a choice we made and by contacting her Italian local travel agency, we were able to change the plans to our liking in just a matter of minutes, and with a reduction in price with a refund. At that moment I knew we had a winner with Deborah Brye.
Recommended
Another wonderful trip!
By: Lindy
Reviewed on: 06 Oct 2014
Tauck, once again, planned a wonderful trip. Well planned, an outstanding, knowledgeable tour director.
Recommended
As Always Outstanding Service
By: BillJ
Reviewed on: 09 Nov 2014
Great service even though it was requested on short notice.
Recommended
Equinox 2014 eastern caribbean
By: John
Reviewed on: 08 Dec 2014
The islands were great except for Dominica where there is hardly any shopping and restaurants. All the people we met on the ship and the islands were friendly and easy going especially Barbados. Equinox was also great, with a nice stateroom, always kept clean by the room attendants. We enjoyed the breakfast in bed every morning. The shows were also great and a nice change from the Holland America version. The specialty restaurants, Maurano, Tuscan grill and the Silk Harvest were a nice treat from the busy Ocean View restaurant. The table side prep for the lobster at Maurano was very pampering and relaxing. Some of the excursions could have been better organized since a few seemed a little chaotic because of no Celebrity rep to guide the guests. The Apple Store was a nice surprise with some presentations and demos. . We would definitely cruise again with Celebrity for the right itinerary. Thanks Deborah for the gift that was waiting for us in our room.
Not Recommended
Celebrity Cruise 11-29 to 12-7
By: CraigB
Reviewed on: 12 Dec 2014
The Summit is an older ship that has been nicely updated. It is smaller that the larger class ships and you definitely felt the rougher seas. The staff was congenial and friendly from 58 Countries. The entertainment was" just O K," not good. They had 3 bands that rotated venues throughout the Ship that were decent. I own a business and internet access is paramount, we bought 250 minutes of shear , raw, internet agony. We have no idea of our lost client emails or ours to them, it was terrible. I can tell you that their on board internet was a complete failure. Because of this we will probably will never take a Celebrity Cruise again and I would need to get iron clad proof of any Ships Internet capabilities before considering another Cruise. Sincerely Craig B
Recommended
Wedding trip to Jamaica
By: Bob
Reviewed on: 17 Nov 2015
My son was recently married at the Secrets resort in Jamaica. Deborah Brye handled all the details of the trip, my wife and myself just had to simply enjoy it. We really did, the resort was great, the wedding was even better and the travel to and from was flawless. Thanks Deborah for your help.
Recommended
Great planner for cruise
By: Audile
Reviewed on: 10 Feb 2016
Excellent cruise, great company. Will consider another winter cruise in 2017.
Recommended
Riverboat
By: Sam
Reviewed on: 26 Aug 2019
Very efficient- would use again
Recommended
Travel Agent
By: B Stan
Reviewed on: 22 Sep 2019
Great....very helpful
Recommended
Summary
By: Rae
Reviewed on: 07 Oct 2019
Working with Deborah was very comfortable.
Recommended
very good and helpful
By: susantk
Reviewed on: 24 Jan 2020
She understands our likes and dislikes and gives us good info when we need it. She is a very easy person to work with and always gets back to us promptly.
Recommended
She's The Best
By: LarryLip
Reviewed on: 30 Dec 2014
Deborah is the most professional, thorough, knowledgeable, thoughtful and caring agent I have ever known. We've worked together on several projects in the past, have three currently planned for 2015 and are working on 2016. I cannot even fathom working with anyone other than Deborah Brye/Unique Travel of Palm Beach/Virtuoso. Here is an example: One time when we were traveling in Italy, we needed to make a change in plans. Instead of driving a rental car from Tuscany to Florence, we decided that we would rather return the rental car in Tuscany (where we picked it up) and have a car and driver take us to Florence. We contacted IC Bellagio, the local Italian travel agency, and told them what we wanted to do. Within 20 minutes they had the whole thing arranged and informed us that we were getting a refund since the new plans were less money that the original. This experience showed us that we had found our travel agent/agency due to the quality of the people they associate with.
Recommended
Professional, Patient and Personable!
By: A. & J. T in NYC
Reviewed on: 05 Jan 2015
Deborah is a true pleasure to work with! She has excellent taste and is also diligent and thorough. She works extremely quickly, and remains patient from start to finish. I cannot say enough positive things about her. Thank you for all you've done for us. We highly recommended Deborah.
Recommended
Just another sale
By: Pool1
Reviewed on: 02 Apr 2015
Deborah does a great job putting together the trip. All of the paperwork, insurance is handled very efficiently. I feel that the agent should be aware of ALL promotions offered by the cruise lines and pass this information to its customers. I found the promotion and sent the link to her...it was a beneficial promotion. I wonder if the agent would have passed it on to us. Otherwise, no problems at all with the planning of the cruise.
Recommended
great job for both parties, all 7 of us
By: Jack
Reviewed on: 19 Jun 2015
Grandkids had a great time." Best vacation ever", was heard.
Recommended
Great Travel Agent
By: LarryTheLip
Reviewed on: 29 Jun 2015
Deborah Brye continues to amaze me in the way she makes my travel better. On my last trip - Amsterdam & a River Cruise from Amsterdam to Budapest: in this trip she got me a fabulous room at the Sofitel Legend The Grand Amsterdam. It has a great central location, a great hotel and a great room. On the River Cruise with Scenic Travel, Deborah once again got me a great cabin/room. In this case my cabin was in a category that put me into the 2nd top category, of which there were only 4 cabins on the ship (the top category had only 2 cabins). My cabin was large: 30 square meters (322 square feet), included a large sitting area with a very large LED HDTV and a large bathroom with both a shower stall and a bathtub. Also, being one of only six cabins, it provided additional amenities not available to the other passengers (e.g. unlimited laundry services). Good job Deborah!
Recommended
WONDERFUL TRIP TO PRAGUE
By: JEANMARIE6/15
Reviewed on: 16 Jul 2015
OUR TRIP TO PRAGUE WAS GREAT...AND THE HOTEL BOOKED BY OUR AGENT AT UNIQUE TRAVEL WAS EXCELLENT. IT WAS THE BEST LOCATION FROM WHICH TO SEE ANYWHERE IN PRAGUE AND THE HOTEL STAFF WAS GREAT. THE HOTEL ITSELF NEEDS A RENOVATION AND PERHAPS THEY ARE PLANNING ON DOING IT SOON. BUT DESPITE THIS, THE HOTEL BUFFET BREAKFAST AND LOCATION AND STAFF MADE UP FOR THE NOT BRIGHT DECOR. WE WENT ON SWISS AIR, BUSINESS CLASS. WOULD NOT RECOMMEND THIS AIRLINE AND THE TERMINAL IN ZURICH IS A NIGHTMARE. I HAVE YET TO FIND A REALLY PLUSH BUSINESS CLASS AIRLINE. SOME OF OUR GRANDCHILDREN WHO JOINED US FOR THE VISIT TO PRAGUE USED DELTA AND THEY SAID IT HAD A GREAT BUSINESS CLASS. SORRY WE DID NOT CHECK IT OUT. PRAGUE IS FILLED WITH TOURISTS....EVERYWHERE, BUT IT IS SUCH A SMALL CITY IT IS EASY TO GET TO GO ANYWHERE WITHOUT MUCH TROUBLE. OVERALL IT WAS A GREAT FAMILY TRIP.
Recommended
Amazing Virtuoso Extra Amenities
By: RobF
Reviewed on: 29 Feb 2016
Fantastic trip to the historic Hotel Hershey in Hershey, PA. The hotel has been beautifully refurbished, and is much more luxurious and in better repair than the last time we stayed there about 15 years ago. Everyone was amazingly nice and helpful. Making our arrangements through Virtuoso literally gave us several hundred dollars of added extras. My daughter and I both received complimentary breakfasts on both mornings (the buffet we chose was $22 per person, per day -- total $88, at no extra cost to us), a $100 resort credit (which we used for a wonderful dinner in the hotel's Circular restaurant), and upon arrival our room we found a huge assortment of different chocolate bars which had to have cost at least $25.00. We also received free admission for two to the Milton Hershey Story Museum, which would have totaled $20. I don't know how Virtuoso does it, but that was $233 of "value-added" amenities we really used. We had a wonderful weekend and highly recommend the destination.
Recommended
Enjoyable entertainment
By: Niles
Reviewed on: 24 Sep 2016
Very pleasant ship to sail on for a week.
Recommended
Best service!
By: NANNYELAINE
Reviewed on: 07 Oct 2016
She handles all trip details very well....cruise went very well..
Recommended
A GREAT Host
By: Mary D
Reviewed on: 06 Oct 2016
Deborah has planned several holidays for us. She is an expert. For many years, I did our travel planning. We got exposed to Deborah several years ago when we traveled with other clients of hers. What a relief to have HER take care of all the details and get bonus deals in addition. We have gotten to become friends with Deborah and look forward to traveling with her in the future. I don't want to exclusively cruise, and it is great to know she has experience and opportunities in independent travel as well. We value her opinion and know she is always looking to get us a GREAT vacation.
Recommended
great trip
By: Caroliney
Reviewed on: 16 Dec 2016
We had a great trip. We really enjoyed the penthouse suite. many thanks for the limo service home. It was great.
Recommended
Our holiday cruise was lovely
By: Nilesb
Reviewed on: 09 Jan 2017
The celebrity equinox was a very comfortable, well maintained ship. The ship was beautifully decorated for the holiday season.
Recommended
ALWAYS HELPFUL
By: JEAN B.
Reviewed on: 17 Jan 2017
DEBORAH BRYE IS ALWAYS PROFESSIONAL, POLITE AND READY TO HELP IN ANY SITUATION OR TO PROVIDE ANY INFORMATION WE MIGHT BE SEEKING. IT IS A JOY TO WORK WITH HER AND WE ALWAYS KNOW THAT SHE IS AVAILABLE FOR ANY OF OUR NEEDS. HER SUGGESTIONS ARE PERTINENT TO OUR LIKES AND DISLIKES AND SHE KNOWS ALL AREAS OF TRAVEL. IT HAS BEEN A JOY TO WORK WITH HER AND WE LOOK FORWARD TO A CONTINUED LONG RELATIONSHIP.
Recommended
Expert Friendly Service
By: Sir
Reviewed on: 16 Jan 2017
The trip was great Deborah did an excellent job in planning the trip, she took care of all th details and followed thru. Seaborne was excelent. Service and food top notch.
Recommended
Africa
By: fran
Reviewed on: 16 May 2017
she is fabulous and most efficient and knows much about where you are traveling. exceptionally responsive to all of your needs. will be using her again for my next trip
Recommended
ALASKA
By: AB
Reviewed on: 17 Jun 2017
EXCELLENT. THE BEST TOOK CARE OF ALL PROBLEMS
Recommended
Cruise
By: Dave
Reviewed on: 07 Jul 2017
We don't sail until July 23 so unable to review at this time.
Recommended
Travel
By: Niles
Reviewed on: 09 Jul 2017
Deborah is very knowledgeable, thorough, and pleasant to work with.
Recommended
Trip
By: a
Reviewed on: 20 Mar 2020
Great, Real Great, Super Great
Recommended
Deborah Brye
By: danielhardin
Reviewed on: 18 Oct 2020
Deborah is polite, resourceful and professional in her travel planning. Communication and attention to detail are among Deborah's strengths and I appreciate her efforts on my behalf.
Recommended
Alaska Trip
By: rodmharris@gmail.com
Reviewed on: 10 Jul 2017
Deborah was an invaluable help for our trip to Alaska. Her knowledge helped us plan all aspects from our trip including airline reservations, hotel accommodations, shore excursions and the best time to visit Alaska. We had originally planned to visit Alaska in September and Deborah suggested May or June. She was absolutely right. The weather (fresh & clean scenery) and availability of the animals was exceptional. Her suggestion to spend extra time in Anchorage, prior to our trip and then additional time in Vancouver after our trip was most memorable. We are working with her on our next trip to Australia and New Zealand in 2018. She will help us plan all aspects of that trip as well. We are confident that this trip will be as memorable as our Alaska trip. Rod & Elaine Harris
Recommended
Advisor
By: Steve G.
Reviewed on: 18 Jul 2017
Deb was the best I have had at her job. Everything went well and the private tour guides were superb.
Recommended
Bert
By: Bert
Reviewed on: 10 Sep 2017
Very good. Helpful. Took care of little things
Recommended
Travel advisor
By: Gawk
Reviewed on: 11 Oct 2017
Always great. She takes care of every detail for us.
Recommended
Staypoland.com trip
By: Soaps
Reviewed on: 16 Oct 2017
Flawless. Everything went as planned. No glitches. Perfectly enjoyable trip.
Recommended
Cruise of the year
By: karelee
Reviewed on: 10 Jan 2018
It was fine and easy.
Recommended
Excellent travel advisor...
By: KSS
Reviewed on: 03 Jan 2018
Deborah is a top professional in her field. From the beginning stages of the planning to the final paperwork everything was done perfectly. We had a few room changes and she followed through for us. She arranged for us to visit other hotels on some of the stops that were beautiful. We have used Deborah for several cruises and will continue to do so.
Recommended
Great trip wonderful agent
By: Jean B
Reviewed on: 22 Jan 2018
Deborah is fantastic. Always professional and willing to help in any way to get the best out of the trip. Would not work with any other agent. She is a joy I would recommend her without question.
Recommended
Excellent planning and executon of the trip.
By: Babo
Reviewed on: 11 Mar 2018
Extremely responsible and timely exchanges.
Recommended
Australia New Zealand Cruise & Trip
By: Rod & Elaine Harris
Reviewed on: 31 Mar 2018
Deborah Brye has been an outstanding assistant to us on this special trip. We specifically had Deborah take over our trip after we initially booked the cruise on a previous cruise. She also suggested hotel reservations in Perth, Sydney & Cairns prior to and after our cruise along with added excursions in Cairns. She has been very helpful and we have recommended her to other friends and family. Deborah also assisted us on our 2017 cruise & land trip to Alaska. Deborah will definitely be part of our future trips. We greatly appreciate all the help that she has provided us.
Recommended
Excellent Host
By: Cruiser
Reviewed on: 12 Apr 2018
I have sailed with Deborah on several of her Hosting Cruises. She is always ready to help with any questions or situations that may arise for which I request assistance. I would sail with her any day! Virtuoso is lucky to have Deborah represent them!
Recommended
explorer--barcelona to rome
By: officeal
Reviewed on: 09 May 2018
Deborah was very helpful in dealing with all needs outside of the ship
Recommended
iceland
By: fran
Reviewed on: 12 May 2018
she is very good to work with and very responsive to your needs
Recommended
Spring 2018
By: frank C
Reviewed on: 31 May 2018
Deborah is a very competent travel advisor
Recommended
taulk tour
By: Sweetness
Reviewed on: 13 Jun 2018
Great. she was the best in everything.
Recommended
dont have one
By: ab
Reviewed on: 24 Jun 2018
great and easy. tthats enough none better
Recommended
One Great Lady
By: British Isles Trip
Reviewed on: 24 Jun 2018
We have been working with Deborah for over a decade and continue to enjoy her dedication to her clients having a great time. Every hotel that Deborah has found for us has been fabulous. She has surprised us at times with upgrades we didn't even know about. I couldn't think of a more complete and dedicated travel agent.
Not Recommended
Disappointing
By: Traveler
Reviewed on: 12 Jul 2018
I found Deborah Brye lacking in customer service. She was uninvolved and mostly uninformed. I resorted to speaking to the cruise line directly rather than waste my time with her. I am not used to working with agents who lacked the basic need of service. I will continue to look as my old travel agent is no longer working.
Recommended
Travel agent Deborah awesome
By: Ronnie
Reviewed on: 04 Jul 2018
Deborah is very professional and prompt with handling our travel plans.
Recommended
Deborah
By: Thomas B
Reviewed on: 08 Jul 2018
Very good to work with
Recommended
Fantastic travel agent!
By: Queenie
Reviewed on: 27 Jul 2018
Deborah is wonderful! She is organized and efficient and understanding. She helped make our trip fabulous!
Recommended
Oceania Insignia
By: Bob
Reviewed on: 21 Jul 2018
This trip was a OBB from a previous cruise. Deborah received a commission for basically doing nothing. Not begrudging her however.
Recommended
taulk tour
By: bridge
Reviewed on: 29 Jul 2018
great. she did an excellent job.
Recommended
Scotland
By: Septentrionalis
Reviewed on: 10 Aug 2018
Something is wrong with this site. I write a lengthy review and when I try to submit it, I am told to refresh the page and start over. Forget that. Deborah was great. Period.
Recommended
Fantasic Deborah
By: Neal
Reviewed on: 15 Aug 2018
She is fantastic. Could not be better
Recommended
Exemplary service
By: Crissey
Reviewed on: 26 Aug 2018
Deborah did all the work for this cruise, as well as the pre and post stays. I had never traveled to France, and I knew she was well experienced from her own travel, so I truly appreciated her expertise and advise. She was always available for discussion, answering the million + questions/concerns that I had.
Recommended
More Trips
By: Baltic Trip
Reviewed on: 30 Aug 2018
She is always busy, but always finds to fulfill my travel needs I have been working with Deborah for over 10 years now and she has delivered on all the requirements I have given her.
Recommended
Alaska cruise
By: lindy
Reviewed on: 11 Sep 2018
Deborah is very easy to work with. She is efficient, pleasant and knows her "stuff"
Recommended
Everything's included
By: G. K.
Reviewed on: 10 Sep 2018
Deborah handled everything for us on our recent Crystal Cruise. Flights, hotel, train tickets. Nice to have just one point of contact. Deborah handled all professionally and kept us in the loop throughout. Can't imagine having to do all of this myself. Thanks, Deborah. BTW I don't think we'll ever cruise again with anyone but Crystal. They really do set the standard for luxury, food, and service!
Recommended
x
By: Bill J
Reviewed on: 16 Sep 2018
Great!!!!!!!!!!!!!!!!!!
Recommended
Perfect counsel
By: Fjr
Reviewed on: 06 Jan 2019
Excellent service, timely response, efficient booking
Recommended
Couldn't have been any nicer. Love this wonderful woman
By: Ms O
Reviewed on: 28 Jan 2019
The BEST. Anyone would be LUCKY to have her
Recommended
Cuban cruise
By: Big Daddy
Reviewed on: 14 Mar 2019
Personal & attentive to our needs
Recommended
Deborah is the GREATEST
By: Mary Dreckman
Reviewed on: 06 Mar 2019
Deborah ALWAYS goes to great lengths to see that our trip is perfect...and it always is! She fills last minute requests and that our documents are all in order.
Recommended
trip
By: david gross
Reviewed on: 30 Jun 2019
always easy and productive
Recommended
Regent voager
By: Regent voyager
Reviewed on: 23 Aug 2019
Deborah is knowledgeable and is very efficient
Recommended
deborah brye
By: nsl
Reviewed on: 22 Aug 2019
she is the best travel agent I have worked with in 50 yers.
Working with Deborah Brye, you will have access to:
- An experienced travel guide whom you can rely on before, during, and after the trip
- Exclusive luxury resorts and properties
- Once in a lifetime experiences
Explore with the Best
Virtuoso Advisors are constantly pushing the boundaries in unique travel experiences.
Alliance programs are unique tailored experiences exclusive to travelers working with Virtuoso Travel Advisors.
learn more
Argentina
Bermuda
Brazil
China
France
Greece
Italy
Malaysia
Monaco
Myanmar
Russia
South Africa
Singapore