Patti Olshen
Delray Beach, FL United States
Travel Specialties
Interests
Beach & Sun
Family Travel
Culture, History & Arts
Honeymoons
Hotels
Destinations
United States - All
Canada
Antigua And Barbuda
Barbados
Bermuda
Selling Travel Since
1974
My Background
In the early 70s, Patti Olshen began her career as an advisor in New York and carried her profession and clients with her to Florida in 1994.
Over the years, many of her top travel destinations have transformed into specialties: the islands of the Caribbean, with their pristine white sand beaches and azure waters. Santa Fe, for Canyon Road's art, the cultural experiences, Native American history, and a hot air balloon ride that delivers stunning panoramic views. And more marvelous than anywhere else, Paris, which Patti declares "the most magical city in the world."
Patti's expertise is all-inclusive properties, tours and cruises. Her dedication to her clients' satisfaction takes her on a yearly weeklong scouting trip to experience the hotels in different regions. She has explored Turks and Caicos, Mexico (a top destination), Nevis, Jamaica and the Canadian Rockies. Patti can definitely orchestrate beautiful adventures and trips you will truly never forget.
Places I Have Traveled
Reviews and Recommendations for Patti Olshen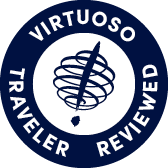 Virtuoso Verified Traveler
All reviews are from confirmed guests sharing exclusive insights
Sort reviews by
Recommended
the greatest!
By: the babe
Reviewed on: 17 Sep 2013
Patti has been our travel agent for 12 years. Our travel takes us all over the US, Europe/Asia, as well as many ,many cruises. She can always be counted on for great suggestiions,efficiency,and a smile.Travel is always easy with her to guide us.
Recommended
highly recommended for the younger folks and only in the summer.
By: Fran and York
Reviewed on: 07 Oct 2013
Alaska is awesome and scenic but this trip should be made by young people and not in September. Also it's pretty expensive, but in most cases, worth it. Go when you can, don't put it off, the glaciers are melting.
Recommended
Highly Recommended - Always available and dependable!
By: Ray Drake
Reviewed on: 19 Nov 2013
Patti Olshen has serviced my professional as well personal travel needs for 14+ years. She is a perfectionist & always has the best interests of her client in mind. Patti has booked many business trips to "hard to travel" destinations & they always go off flawlessly. We have also used Patti for family & friends vacation travel and everyone is always very pleased with their travel experience...I would highly recommend Patti Olshen for any travel planning needs...Ray Drake - Fair Oaks, CA
Recommended
I would recommend Patti Olshen,but not the trip Itook with Globus
By: Shia
Reviewed on: 19 Nov 2013
The guide stunk. THe hotels were just adequate,and when it was over 95 degrees the A.C.conveniently broke down in one of the hotels.Our transfers which were paid for were screwed up coming and were touch and go going home.I would not let Globus send me toWest Palm Beach!
Recommended
Exceptional, very highly recommended
By: cpaluke
Reviewed on: 19 Nov 2013
Patti was instrumental to my wife and I in arranging and bringing to fruition one of the most fabulous vacations we ever had. Her work was seamless and was immediately available for every call we placed to her. No deatil was missed. She even called back on Sundays when necessary. We will use Patti for all of our vacation plans in the future.
Recommended
Highly recommended
By: KC
Reviewed on: 19 Nov 2013
Patti is such a pleasure to work with. I hadn't met her, only spoke on the phone, and she was extremely polite and undeniably efficient. Patti is naturally very of et with her field and I can highly recommend her. Good job and swift replies!!
Recommended
By: LINGER
Reviewed on: 21 Nov 2013
I HAVE USED PATTI FOR ALL MY TRAVEL PLANS FOR A FEW YEARS NOW AND HAVE FOUND HER TO BE MORE THAN COMPETENT.
Recommended
Awesome!
By: DGL
Reviewed on: 22 Nov 2013
Patti has helped me and my family take fantastic trips all over the world; including my daughter's honeymoon! That's why I always go to her. She has never steered me wrong.
Recommended
Perfect Planner!!!
By: Deborah271
Reviewed on: 21 Nov 2013
I could not have wished for a more seamless trip and I can highly recommend Ms Olshen to anyone who needs assistance with their travel plans.From exotic resort to big city celebrations, quiet retreat or just a last minute jaunt, she can make it an effortless experience for you all!
Recommended
The Best
By: Babe
Reviewed on: 03 Dec 2013
We could not cruise last nano second due to illness......thank goodness we always listen to her and purchase travel insurance...she sent us the forms overnight to process our claim Thank you Patti
Recommended
Outstanding Service
By: Saul
Reviewed on: 08 Dec 2013
Patti was very helpful when we were planning our family Thanksgiving cruise.
Recommended
By: Not provided
Reviewed on: 17 Mar 2014
Recommended
Highly Recommend Patti O
By: Ham
Reviewed on: 10 Apr 2014
Patti is a great listener which is sometimes half the challenge when working with an agent on a winning vacation.  We have used her expert professional skills many times (six+) and each time have been very happy with results. She knows the market well for cruises, hotels, and airlines worldwide and can give expert advice on visas and associated paperwork.  Another much appreciated practice is to call and or email back very quickly, if she cannot be reached live with first try.  All in all we find Patti to be the best 'special experience' planner we have ever worked with. 
Recommended
Highly reccommend
By: MarthaG.
Reviewed on: 04 Jun 2014
Patti, Thank you for taking the time and interest putting together perfect domestic and international flights for my recent traveling needs. All went well !I would definitely call Patti at Unique Travels again for further travels.
Recommended
Flying First Class
By: None
Reviewed on: 17 Aug 2014
There is nothing like gpoing First Class. Service great and a full meal each way.
Recommended
superior and professional agent
By: none
Reviewed on: 23 Aug 2014
Patti provides professional services in all aspects of travel. She anticipates needs, is always available, and extremely personable.
Recommended
azamara journey - england to portugal
By: paul
Reviewed on: 10 Sep 2014
it worked. the food was a mixed blessing since it was too good. the service was excellent. everything was well planned. the specialty restaurants were great, and not too expensive. we enjoyed it a lot!
Recommended
enchantment resort in sedona
By: sm
Reviewed on: 20 Sep 2014
Patti is professional, very helpful, pleasure to work with. I really appreciated the "Welcome Home" note I received after my trip. The discounts/vouchers I received with Virtuoso were very significant - $100 credit towards spa treatments, up to $40/day for breakfast and more. The Enchantment is a first class resort/spa. The facilities and service were excellent. Sedona is all they said it would be. I recommend it and would go again. Enchantment: The concierge was routinely very difficult to access by phone. The rooms (casitas) are spread all over the property, some way up on hills. Walking back and forth, especially at higher altitude, can be taxing. So it is something to consider when booking a room (You may request closer to the main lobby or spa, for example). There were a couple activities that either did not occur or were not what was listed on the activity sheet. So it is worth checking ahead of time to make sure things are a-go for a particular activity. Thank you Patti!
Recommended
Great Honeymoon
By: Ash
Reviewed on: 26 Oct 2014
Patti did a great job with planing our amazing honeymoon to Moorea and Bora Bora. Thanks for everything!
Recommended
Everything went off as planned - GREAT!!!
By: Ray
Reviewed on: 09 Jan 2015
Very good. Thank you
Recommended
We were unable to take the cruise. Patti was very helpful and caring.
By: CR
Reviewed on: 25 Mar 2015
I will be contacting Patti when we come back down in October about another cruise. She is very professional and caring. I would certainly recommend her to any of our friends that want to go on a cruise.
Recommended
Good service & perseverance in planning.
By: DAVE
Reviewed on: 19 Jun 2015
The Azamara Cruise was its usual superior experience. The ship is the perfect size. The crew is very well trained & helpful. All of Patti's recommendations were good. Except the Westminster Hotel in Nice. It was undergoing a major remodeling & was not worth the $600 USD per night rate. We should have received a discount or refund. Patti's help was excellent.
Recommended
Awesome oasis
By: Miness
Reviewed on: 04 Jul 2015
We had just the best relaxing and fun vacation onboard the oasis of the seas. The kids had a blast!! Highly recommended. Thank you patti olshen for creating our perfect cruise ship getaway. The ship is amazing with a carousel that my daughter rode and rode and the ice show and Aqua theatre are fantastic.
Recommended
review
By: Midge
Reviewed on: 05 Jul 2015
I have never had a bad experience in any of the trips that Patti has arranged for me. she is knowledgeable. professional and extremely personable. I will continue to use her services on all of my trips.
Recommended
Goes the EXTRA 10 miles....
By: Luke
Reviewed on: 18 Jul 2015
I have had Patti configure our travel plans all over the globe for many years and she has never disappointed us in any part, even to the smallest detail. She knows what we like and always makes great recommendations. She is well traveled and gives us her insights to the places we are off to. Would never think of using anyone else and have had our friends use her services with the same results.
Recommended
GREAT TRIP TO ST. LUCIA
By: ROCK-EL
Reviewed on: 15 Jul 2015
WE HAD AN AMAZING WEEK IN ST. LUCIA! EVERYTHING FROM OUR ROOM, THE RESTAURANTS, THE BEACH, THE GROUNDS, THE SPA, ETC...PERFECT!!!! LOVED IT! WE CAN'T WAIT TO TRY ANOTHER SANDALS IN THE FUTURE!
Recommended
Alaska
By: Me
Reviewed on: 26 Jul 2015
As usual Tauck was terrific!
Recommended
Personalized planning!
By: Ham
Reviewed on: 08 Sep 2015
Patti is ever persistent in finding out what we want to do and see with all of our trips. Her goal has always been to personalize our itinerary as much as she can to make sure we are not just satisfied but elated with the outcome. And she does all of this with a wonderful sense of humor and the patience of Biblical folks, This last trip to Great Britain was fantastic. Every detail was taken care of and we were so delighted with her choices of hotels and tour guides. We have and will continue to recommend Patti to everyone we can.
Recommended
Wonderful to work with
By: suz
Reviewed on: 13 Oct 2015
Patti was wonderful to work with right from the start. She was always quick to respond to any requests or problems that came up. I would definitely use her again.
Recommended
Professional, Cordial and Attentive
By: drfoge
Reviewed on: 08 Jan 2016
Patti is an excellent agent who handled all my travel needs with expertise, patience and understanding. She was always ready to make any necessary changes to the flights with ease and i felt totally comfortable with her handling our needs. She is very knowledgeable and an asset to your company. I will continue to utilize her services in the future for my travel needs Sincerely Dr. David Fogelson
Recommended
Everything is always perfect!!!
By: Ray D.
Reviewed on: 24 Jun 2016
Patti takes complete ownership of what she plans for us. Always very thorough and complete. She get 11 stars of of 10!!! Highly recommended!!!
Recommended
Flawless Travel!!!
By: Ray D
Reviewed on: 30 Aug 2016
Everything went off as planned - We had a great trip. Thank you Patti!!!
Recommended
Alaska is great
By: none
Reviewed on: 06 Oct 2016
Our trip was great. Well planned and just the right amount of time. Coral Princess was nice but they need to upgrade the specialty restaurants. One was good, the other awful. Princess knows which one as we told them on the ship and afterwards. Alaska is well worth your time to visit. The side trips to Vancouver and San Francisco were also good. Hotels were well located and very comfortable.
Recommended
Terrific!!
By: Jill
Reviewed on: 06 Oct 2016
Patti is the best!!!!!
Recommended
Excellent
By: Denise
Reviewed on: 11 Oct 2016
Patti was extremely helpful when we got stuck in Lisbon because of hurricane Matthew. I was surprised that Oceania was not helpful but Patti was there for us.
Recommended
Professional Assistance
By: Susan L.
Reviewed on: 12 Oct 2016
Patti proved to be a true professional who provided me with her expert and thoughtful assistance from start to finish. It will be my pleasure to work with her with future travel planning.
Recommended
Terrific!!!
By: Mike C
Reviewed on: 18 Oct 2016
Patti Olsen is by far the best Travel agent I have ever encountered or known. She is intuitive, listens very carefully and offers wonderful suggestions for enhancing the entire travel experience. I trust her completely and do not ever hesitate to recommend her. I consider her a good friend and always enjoy talking with her. Her advice has been invaluable!
Recommended
Cruise Review
By: Milt
Reviewed on: 25 Jan 2017
No Problem....................
Recommended
Arizona car rental
By: Ray Drake
Reviewed on: 03 Apr 2017
This was just small stuff (rental car), but I was treated like I was spending a million dollars. Amazing customer service by Patti!!!
Recommended
Ultra professional
By: Luke
Reviewed on: 17 Jul 2017
Patti has never disappointed us after more than 20 vacations. Does her homework and has a great network to make recommendations. Would never use anyone but her. Already she is planning next year's trip and 2019.
Recommended
A total pro
By: Henry Guignet
Reviewed on: 17 Jul 2017
Excellent she was responsive to all my needs and gave some excellent suggestions. Found fares and hotel rates I could not find. Could not be happier.
Recommended
Recent trip
By: Genry
Reviewed on: 18 Aug 2017
Terrific. Excellent trip advice.
Recommended
Trip to Nova Scotia. Canada
By: workout lady
Reviewed on: 01 Sep 2017
Always a pleasure. She is professional, efficient, knows how to get the best flight deals, and most importantly knows how to bring it altogether. When contacting her to plan a trip I am confident it will be done right.
Recommended
Disney
By: Sunny
Reviewed on: 06 Oct 2017
She was fabulous...answered emails before I even had chance to check. Very helpful
Recommended
Patti is a profrssional
By: Bernard
Reviewed on: 24 Dec 2017
Patti is an incredible professional travel agent. She helped us with every aspect and detail of our trip from the beginning until the end. She found us an answer to our every question. No request was too much for Patti.
Working with Patti Olshen, you will have access to:
- An experienced travel guide whom you can rely on before, during, and after the trip
- Exclusive luxury resorts and properties
- Once in a lifetime experiences
Explore with the Best
Virtuoso Advisors are constantly pushing the boundaries in unique travel experiences.
Alliance programs are unique tailored experiences exclusive to travelers working with Virtuoso Travel Advisors.
learn more
United States - All
Canada
Antigua And Barbuda
Barbados
Bermuda
British Virgin Islands
Cayman Islands
France
Jamaica
Saint Barthélemy
Saint Martin
Turks And Caicos Islands
Mexico
Anguilla
Saint Kitts And Nevis