Ronni Winik
Delray Beach, FL United States
Travel Specialties
Interests
Family Travel
Hotels
Independent Tours
Ocean Cruising
River Cruising
Destinations
Belgium
United Kingdom
Antigua And Barbuda
Aruba
Bermuda
Selling Travel Since
1994
My Background
Ronni Winik's expertise stems from more than 20 years of working with prestigious agencies and owning her own.
She approaches each trip with enthusiasm as though she were taking it herself. Having traveled extensively with her family before becoming an advisor, she knows firsthand the excitement a traveler feels and how spectacular each adventure should be. She declares, "Let me create your dreams!" And means it, time after time.
Ronni specializes in cruises and customized land packages. Through hosting more than ten luxury cruises she has developed a broad knowledge of Regent, Crystal, Silversea and Celebrity, and has helped make the Voyager Club experience so special. Her land travel is similarly extensive, having visited five star properties around the world.
From Alaska and the great U.S. west to Russia, France, Italy, Switzerland and the Greek Islands, and on to Turkey and Israel—Ronni has experienced it all, and hopes to create equally incredible experiences for her clients.
Places I Have Traveled
Reviews and Recommendations for Ronni Winik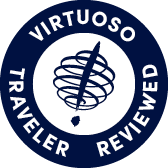 Virtuoso Verified Traveler
All reviews are from confirmed guests sharing exclusive insights
Sort reviews by
Recommended
By: marty g
Reviewed on: 23 Oct 2013
ronni did a great job at booking our trip and keeping us informed and on track
Recommended
Highly recommended
By: Sal
Reviewed on: 19 Nov 2013
Ronni has been our travel agent for many years and we keep using her as she is efficient ,courteous, helpful and honest.
Recommended
highly recommended
By: surgical sid
Reviewed on: 19 Nov 2013
Ronnie was very helpful in setting up the visit She made herself available as needed
Recommended
highly recommended
By: nanb
Reviewed on: 21 Nov 2013
I have been doing business with Ronni Winik for the past 4 years and have only great things to say about her. She is professional, knowledgeable and very pleasant. She has booked about 14 trips for us. And always gets us the best deal possible. It's a pleasure having someone looking out for you when you travel. Unique Travel is lucky to have her.
Recommended
Great job, as always
By: Richie
Reviewed on: 19 Nov 2013
Always works very hard to get all that we need for a great trip.
Recommended
Unbelieveable!!!
By: Liberty
Reviewed on: 07 Dec 2013
I knew it was going to be good... I was hoping it would be great... In my wildest dreams I never could have imagined such a wonderful vacation!!! Ronnie promised I would be happy, but I told her I only had one complaint... It ENDED!!! Thank You Celebrity, and Thank You Ronnie
Recommended
She is the greatest
By: Norman
Reviewed on: 22 Dec 2013
Ronni ia the best travel agent we ever had. She goes well out for you. You can always reach her. She sends out travel information. When you return from traveling ahe call us to see if we had a gret time
Recommended
great
By: richard
Reviewed on: 04 Mar 2014
Everything worked out as planed.  Took a lot of effort but as always was wonderful.
Recommended
Great Trip as always
By: Bob
Reviewed on: 23 Mar 2014
Enchantment resort was great.  They upgraded us two levels and it was very nice.
Recommended
Highly Reccommended
By: DMGMD
Reviewed on: 11 Apr 2014
We had a wonderful family cruise on the Allure of the Seas.   The kids really loved it.   We would not take this ship without the family, but with them it cannot be beat.   Service was excellent but the food was fair at best.   Shows and entertainment were wonderful.   Ship was very clean.
Recommended
the greatest
By: norman
Reviewed on: 05 Jul 2014
RONNI IS THE BEST
Recommended
Very helpful
By: Dmgmd
Reviewed on: 10 Jul 2014
ronni always looks out for us and offers us the best deal available.   We continue to have her plans our trips.
Recommended
Highly Recommended.
By: Chas4
Reviewed on: 27 Jul 2014
Ronni did an excellent job and has wonderful skills. She is lovely to speak to and gets everything done perfectly. All her contacts in various cities were terrific and our trip went very smoothly. All the tours were great with pleasant and enjoyable drivers. I would highly recommend her and definitely use her again
Recommended
Friendly and professional service
By: MissLegal
Reviewed on: 22 Sep 2014
Very helpful and informative in planning first time trip to Rome and Amalfi Coast. Easy to work with. Would use again for future trips
Recommended
Excellent Seabourn cruise
By: DMGMD
Reviewed on: 26 Sep 2014
Took the Seabourn Quest from Boston to Montreal. The ship was beautiful, the suites are great, and the food was delicious. The service in the main dining room tended to be spotty but they tried. The itinerary was good and we enjoyed the trip.
Recommended
Great trip
By: Bob
Reviewed on: 08 Oct 2014
The Viking River Cruise was very nice and as always Ronni did a great job helping to set it up.
Recommended
Perfectly planned to the smallest detail
By: Bill
Reviewed on: 14 Dec 2014
Ronni has followed each detail of our trip and made suggestions we would never think of ourself. Her choices of hotels and transportation were in keeping with our standards and needs. She is a terrific professional and person.
Recommended
A Fun Cruise
By: GHA
Reviewed on: 26 Dec 2014
IT was a fun cruise. The food was good. The service was excellent. The entertainment was excellent. There was always something to do. The restaurants with supplementary charges were not worth the extra money. The food in the dining room was at least as good, in some cases even better. The only advantage to eating in them was not standing on line to get a table when you had a reservation.
Recommended
caring and knowlegible service
By: big art 24
Reviewed on: 09 Jan 2015
ronni winik exceeded our expectations as a travel agent she was very knowledgible about the cruise answered all our questions and cared that we would have agreat experience. we plan to take another trip with her and recommended her to our friends
Recommended
Fantastic Job
By: Bill
Reviewed on: 05 Feb 2015
National Geographic trip to the Galopogos and Peru was fantastic. Our accomodations were superb and all our connections worked wonderfully. Ronni did a great job
Recommended
She's the best!!
By: Liberty
Reviewed on: 08 Feb 2015
I have been using Ronnie @ Unique Travel for two years now... She is always so helpful with my pland trips, but more important, She will take the time with me to look into other trips so I have all the information I need to make an informed decision. there have never been any surprises we didn't cover, so I am always thrilled with my trip...So thanks Ronnie
Recommended
Good for families with children
By: DMGMD
Reviewed on: 10 Apr 2015
Took our second family cruise on the Allure of the Seas. We personally would not choose that ship for ourselves but our grandchildren love all the activities. We even may do it again next year!
Recommended
Good But Not Great
By: Joni
Reviewed on: 15 Jul 2015
The hotel that Regent put us in the night before the cruise does not merit five stars. It was more like a four star hotel. Carpet in our room was threadbare and gasket on shower door was hanging down. We have photos if you wish to see them. The Regent Mariner is an elegant ship with lovely lounges. Suites are quite nice. Marble bathrooms with spacious shower were much nicer than other ships we have been on. Service was excellent. Food was no better than Azamara, Royal Caribbean and Norwegian. Entertainment was mediocre and not as good as the other cruise lines. Excursions were as represented. Guides were good. Ronnie, your advice was valuable. We appreciated your suggestions. Many thanks, Joel and Nili
Recommended
Excellent friendly service
By: Sally
Reviewed on: 27 Jul 2015
Ronni is always extremely helpful and provides great service She has been our travel agent for many years,for good reason!
Recommended
Perfect getaway!
By: Gary
Reviewed on: 23 Nov 2015
this was a supurb trip! Every aspect of the Crystal cruise was top notch. Highly recommended
Recommended
Wonderful service
By: Little one
Reviewed on: 03 Dec 2015
Ronni provided excellent service. She was responsive to our questions and needs. I felt very much at ease knowing that she would take care of all the details. It was a thoroughly enjoyable trip and I plan to use Ronni again when we plan our next vacation.
Recommended
Everything well planned by Ronni
By: Sidney
Reviewed on: 23 Dec 2015
good trip to a communist country
Recommended
Excellent
By: Susan
Reviewed on: 08 Jan 2016
This was a family trip children 7&9. We all had a very good time.Ronni did an excellent job in planning our vacation
Recommended
Very Helpful!
By: Don
Reviewed on: 01 Oct 2016
Ronni was very helpful throughout the process of finalizing our trip and helping with final arrangements. I would certainly consider working with Unique Travel in the future!
Recommended
Superior quality of service
By: Art
Reviewed on: 08 Oct 2016
Ronni has been our travel consultant for the past 10 years. She has been very successful in all the endeavors for which she has been engaged over that period of time. Ronni has gone the extra mile even during the most difficult situations where unusual circumstances have arisen. We have always been more than just satisfied with service that she has provided.
Recommended
10 years of excellent service
By: Art
Reviewed on: 08 Oct 2016
We have been with Ronni now for almost 10 years and have had nothing but the best experiences. She has gone the extra steps to do whatever was necessary to make sure that we received the highest level of satisfaction whether it was by air, land or sea. The fact that she is in Florida and we are in N. Y. has never been an impediment to us getting that highest level of service.
Recommended
Fantastic planner - friendly service.
By: Marcia
Reviewed on: 07 Oct 2016
The trip was wonderful. Flights and hotel great. Better than I anticipated - can't wait to plan another trip.
Recommended
Oceania cruise
By: Bob
Reviewed on: 07 Feb 2017
We have worked with her for years. She does a great job.
Recommended
Sailing Riveria
By: Duke
Reviewed on: 03 Apr 2017
Excellent .we were well taken care of
Recommended
Paris to the Swiss Alps
By: JimB
Reviewed on: 02 May 2017
Ronni was extremely responsive to all our questions and needs.
Recommended
She si great
By: Normando
Reviewed on: 02 Sep 2017
I booked many cruises with Ronni. She is excellent. I will continue to us Ronni for any travel that we do.
Recommended
A Most Amazing Agent!
By: Clouseau
Reviewed on: 17 Sep 2017
Ronni and I have worked together for many years. My husband and I (and now my brother and sister-in-law) have booked through her numerous cruises on various lines, and all of them have been top notch. She finds us the best rooms at the best prices, and there is usually an on-board credit or special Virtuoso excursion to make things even better. If we use the cruise line's air program, she finds us the most direct flights and even reserves our seats. At a time when travel is becoming more and more daunting, Ronni is a source of reliability and security. We could not recommend her more highly.
Recommended
Splendors of Italy 2017 - Uniworld River Cruises
By: Jim
Reviewed on: 07 Nov 2017
Excellent! Always responsive to every need and request.
Recommended
Civitavecchia (Rome), Italy - Dubai, United Arab Emirates
By: Jim B
Reviewed on: 21 Dec 2017
All of our arrangements were handled promptly and professionally. It was an extraordinary pleasure working with Ronni!
Recommended
Cruise
By: Richard B
Reviewed on: 24 Dec 2017
Very easy and very good
Recommended
Relax with Regent
By: Cruise pal
Reviewed on: 17 Feb 2018
We have been working with Ronnie for several years and she is terrific
Recommended
Ronni Rules!
By: Villager
Reviewed on: 28 May 2018
Fantastic! It's always a very special pleasure to work with Ronni when planning a trip. She is the ultimate professional with a delightful personality who never fails to get us the best deals. We rely on her advise regarding cruises cabins, airfare and premium hotels. We just returned from a Crystal riverboat cruise on the Danube followed by four nights in Amsterdam. All was as wonderful as Ronni had promised it would be! This was not our first trip planned by Ronni and it most certainly will not be our last.
Recommended
Cuba cruise
By: Bob
Reviewed on: 05 Jul 2018
We have booked a number of cruises with Ronni. She is great. Always listens and gives us great value
Recommended
GREAT TRAVEL AGENT
By: NANCY
Reviewed on: 18 Jul 2018
SHE IS ALWAYS PROFESSIONAL AND TERRIFIC. AND ALWAYS TAKES TIME WITH YOU.
Recommended
Good. Trip
By: Richie B
Reviewed on: 25 Oct 2018
Very easy. She knows her business
Recommended
Cruise
By: Normando
Reviewed on: 26 Oct 2018
She is great ! We have been useing her for many years
Recommended
Cruising with Ronnie
By: Mikeprebs
Reviewed on: 18 Nov 2018
We were more than pleased with Ronnie. Ronnie went out her way to secure the best hotels and the best deals for our recent cruise and stay in Montreal. We have used Ronnie many times and she was especially helpful with a lengthy River cruise that we took in April. Her insights into the cities and what hotels to stay in was spot on- Ronnie listens to our needs and then presents a series of options for us to choose from. Every option would have been fantastic. Ronnie placed us in hotels that were beautiful and centrally located. Her advice on cruise lines was spot on-we see the value of using a travel agent instead of booking the trip on line ourselves. If you think you can do better yourself then you have not tried Ronnie at Unique travel
Recommended
Celebrity Experience - Galapagos Northern Loop
By: Pat & Jim
Reviewed on: 03 Nov 2018
Working with Ronnie on this cruise, as well as others, was a pleasure. She was on top of every detail and always responsive to all of our questions.
Recommended
Advisor Review
By: Jessica
Reviewed on: 04 Dec 2018
Ronni was excellent....very responsive and helpful. I would recommend her without hesitation!
Recommended
Cuba, Panama & the Pacific
By: Jim B
Reviewed on: 26 Dec 2018
Just wonderful!
Recommended
WOW
By: WOW
Reviewed on: 07 Feb 2019
RONNIE WAS VERY HELPFULL. SHE HAS HELPED US WITH OUR ARRANGEMENTS FOR MANY YEARS AND WE HAVE ENJOYED WORKING WITH HER!
Working with Ronni Winik, you will have access to:
- An experienced travel guide whom you can rely on before, during, and after the trip
- Exclusive luxury resorts and properties
- Once in a lifetime experiences
Explore with the Best
Virtuoso Advisors are constantly pushing the boundaries in unique travel experiences.
Alliance programs are unique tailored experiences exclusive to travelers working with Virtuoso Travel Advisors.
learn more
Belgium
United Kingdom
Antigua And Barbuda
Aruba
Bermuda
Dominican Republic
France
Gibraltar
Greece
Israel
Italy
Jordan
Spain
Switzerland
Turkey