Travel Specialties
Interests
Beach & Sun
Family Travel
Culture, History & Arts
Honeymoons
Destination Weddings
Destinations
Italy
Costa Rica
Fiji
United States Minor Outlying Islands
Selling Travel Since
1982
My Background
In my over 30-year career, I've booked travel to virtually every destination possible. I specialize in cruises and trips to Europe and the South Pacific, which are some of the areas I find most intriguing. My favorite destinations are Italy, as well as Samoa, with its warmth and friendliness, and Bali's hill farms. I've explored the amazing jungles of Costa Rica and the green islands of New Zealand. I'm also drawn to any place with tropical, sandy beaches, like Cabo San Lucas, Puerto Vallarta, and Hawaii.
Places I Have Traveled
Reviews and Recommendations for Karen LaCasse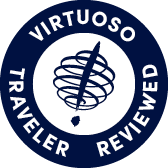 Virtuoso Verified Traveler
All reviews are from confirmed guests sharing exclusive insights
Sort reviews by
Recommended
Highly recommend
By: Michelle
Reviewed on: 04 Feb 2014
Recommended
Highly Recommended
By: Rachel Martens
Reviewed on: 13 Feb 2014
Recommended
Change of plans
By: T Doh
Reviewed on: 16 Feb 2014
Karen did great for me. I had planned a trip for a golf tourney out east but had to cancel last minute. I used Karen to get me credit on my unused tickets and she booked my flight for a golf trip to Phoenix.
Recommended
Excellent Customer Service
By: Sally T.
Reviewed on: 25 Feb 2014
Karen was most helpful in getting our airline ticket reissued when I was unable to do on-line check in for our recent trip to the US Virgin Islands.
Recommended
Recommended
By: L.J.
Reviewed on: 28 Feb 2014
Not only did Karen help with the initial plans, she quickly notified me of a weather-related delay and worked with the airlines to find alternative routes for my trip, which ensured that my vacation went as planned.
Recommended
Highly Recommended
By: tacig
Reviewed on: 07 Apr 2014
What an amazing trip.  Everything was well organized and we had no issues with the confirmations or tours.  Can't wait to use her to book my next trip!  
Recommended
Recommended
By: chiccop1
Reviewed on: 19 May 2014
Recommended
Outstanding!
By: Michelle
Reviewed on: 27 May 2014
Karen is responsive and provides outstanding services.  She is my go to person for my boss's travel arrangements.
Recommended
Strongly Recommend
By: MVidale
Reviewed on: 13 Jun 2014
Karen did a wonderful job communicating and organizing our itinerary for our trip.  I would recommend her services to anyone.  She was so polite and professional throughout the entire process, if made for a memorable experience.
Recommended
HIGHLY RECOMMEND
By: SENORA
Reviewed on: 14 Jun 2014
I HAD VERY SHORT STOP OVERS, AND SOMEONE WAS ALWAYS WAITING FOR ME WITH A WHEEL CHAIR, WHICH WAS ESSENTIAL.  I COULDN'T HAVE GOTTEN A BETTER FLIGHT ITINERARY. 
Recommended
Utmost Professionalism
By: cheeseboy
Reviewed on: 14 Jun 2014
Karen helped me book a personal trip back home to Wisconsin to bury my mother's ashes.   Karen expressed empathy for the task and helped me save considerable money on airfare by booking me into Chicago from Denver instead of Milwaukee or Green Bay.  Karen was very helpful during a stressful time for my family.
Recommended
Highly recommended
By: Mike
Reviewed on: 22 Jun 2014
Karen is a consummate travel professional who combines competence with a great sense of humor. 
Recommended
Great Experience
By: brooketravels
Reviewed on: 22 Jul 2014
My friend and I booked a trip with the assistance of Karen.  The communication via email was perfect and Karen responded promptly and answered each question.  The travel transportation was perfect timing with our connecting flights scheduled with enough time to transfer.  Transportation from the airport to the hotel was perfect and the communication with the company in the area worked well.  Overall, my friend and I had a great experience with no difficulties!
Recommended
Highly Recommended. Karen is the best!
By: Not provided
Reviewed on: 31 Jul 2014
Recommended
Great advice
By: flyingby
Reviewed on: 10 Sep 2014
Karen was easy to work with, she listened to what I had to say and helped me achieve my objective of a great experience in four countries. I highly recommend her for your travel needs.
Recommended
Excellent commitment
By: EnricoNO
Reviewed on: 18 Sep 2014
Did her utmost to arrange our travels on short notice, with excellent results. Stress-free travel from start to finish. Well done.
Not Recommended
Beware
By: Unsatisfied
Reviewed on: 13 Nov 2014
Firstly, Karen was rude and unprofessional. She provided little "expert" help, made disparaging remarks about us trying to book "budget" properties, and was mostly unwilling to work with us to book the vacation we really wanted. She was more interested in trying to maximize her kickback by booking expensive hotels instead of trying to assist us with booking the activities where we wanted to spend our days. Worst of all, she set us up on a vacation that was full of stress, including a 3am wake up in order to drive cross country on costa rican back-roads in order to make an 8am boat that if we missed would've left us waiting until the following day. Sure, she told us we would have to catch a boat, but not that we needed to drive 4+ hours in the middle of the night in an unfamiliar country. I would advise against using Karen at all costs.
Recommended
Wonderful Booking Experience
By: alexz64
Reviewed on: 01 Dec 2014
Had a great experience booking with Karen L. Our trip was great as well. We went to Orlando for a warm getaway from Nebraska. We went to SeaWorld and took a fun helicopter ride for my 50th year Birthday, Yeppy, I reached a Half Century this year Jan. 2014. Thanks Karen, :)
Recommended
Australia and New Zealand
By: Mike
Reviewed on: 08 Dec 2014
We spent 3 weeks traveling to Australia and New Zealand. Karen booked all our air between cities in the two countries, car rental in Queenstown and hotels in Cairns and Queenstown. Everything worked out great and we had a fabulous time.
Recommended
Detroit Trip
By: Steve P
Reviewed on: 04 Dec 2014
Flights schedule was great. Minimum layover time. Alaska, American airlines and planes were satisfactory. Hotel Farmington Hills was perfectly located. I rate the room as 7.5 / 10.0 . Issue 1) Carpet was vacuumed only in high traffic areas. 3" strip of dust build up was along all the wall/floor molding. Issue 2) Ceiling stucco was falling off ceiling. 12" square area. Thrifty Car rental, return and shuttle service was easy and efficient. Although at 6'3" and 300 lbs., I barely fit into their 'Mid-size' Mitsubishi Galant car. I lucked out and only saw a dusting of powder snow during trip. Using Karen to book my complete trip was incredibly efficient and saved me hours of on-line research and booking time. I will definitely keep Karen and Travel&Transport in mind for my next trip. And will recommend your service to my Columbia co-workers.
Recommended
Holiday trip with elderly person
By: F0305
Reviewed on: 02 Jan 2015
Very pleased with successful trip picking up and returning out of state elderly family member for Holiday season.
Recommended
Expert friendly service
By: Mindy
Reviewed on: 26 Feb 2015
Everything went smoothly
Recommended
Shanghai and Beijing 2015
By: Susan60601
Reviewed on: 02 Jul 2015
Karen made this trip easy and worry free for 2 ladies traveling alone in China for the first time. Her knowledge of the proper tour guides provided us with a very personal experience with a guide and driver - all at a price you would expect to pay for a large tour group. She organized our travel medical and evac insurance - so we felt covered incase of an unforseen emergency. She was patient with our questions and quick to help reconfirm everything when one of our passports went missing before the trip and new passport numbers had to be applied to every existing reservation. Would never consider traveling internationally without the support of a experienced agent like Karen!
Recommended
Very Helpful
By: Brendan L
Reviewed on: 24 Jun 2015
Karen was awesome very helpful and gave us all the information we needed to decided on the best hotels in each location. She was very quick to follow up and gave us all the options on flights and recommend what she thought would be best. I would recommend her to anyone planning a trip.
Not Recommended
Good Trip Bad Rental Car Company
By: Gene O
Reviewed on: 15 Jun 2015
Travel & Transport recently helped me book hotel and rental cars for a Las Vegas family vacation. Karen did a satisfactory job getting our reservations completed, including several hotel options/costs to choose from. We ended up selecting the MGM Grand, and except for along wait to check-in, the stay was good and priced well. The biggest issue we experienced was with the Rental Car company - Fox Rental Cars. While this company provided the cheapest rates, there was definitely a reason they were so cheap... their service was terrible. They are an off-off-site rental company, which made getting and returning the rental cars a 90 minute (min.) effort. In addition, their staff were surly and the service was slow/inept. While I don't think Karen could've known this in advance, I hope she will now and discontinue using this company. After reviewing and considering all aspects, I'm not sure using Travel & Transport really saved me any time or money.
Recommended
Hard Rock Riviera Maya
By: Jack
Reviewed on: 19 Jun 2015
Trip was well planned. We knew where to go to get through the maze of travel to Mexico. Direct flights were great, and the resort was great. The express luggage service included in our trip on the return that was performed by Lomus was worth it's wait in gold.
Recommended
Awesome time!
By: CC72
Reviewed on: 11 Aug 2015
Karen, Thank you for all of your help! You made everything very easy for our entire group. We had no problems at the airports, with ground transportation or with the resort. Everyone had a great time! I will definitely recommend you to my family and friends.
Recommended
Considerate and competent
By: first time traveler
Reviewed on: 18 Aug 2015
I thoroughly enjoyed my trip to Europe. The most difficult part of making the arraignments,being done for me, was a true blessing. I am very grateful for Karen and her expertise. Thank You
Recommended
Friendly and very well informed
By: Ana2000
Reviewed on: 24 Aug 2015
Karen, was very helpful in planning our trip. Each time I called with any questions, she always remembered me and the detailed I has shared before. She was very knowledgeable and was familiar with the places were going to visit. She was even able to offer me advice on what type of weather we would have and the best type of footwear for the cobblestone streets we were going to encounter. Our trip details were perfect, everything went as planned, from the pick up at the airport , our luxurious hotel in the heart of the city, the tour of a lifetime at Vatican city and finally our transport back to airport. We were in a foreign country and had a language barrier but that did not hinder out trip at all, since our travel agent had made all the plans ahead for us. I would highly recommend Karen LaCasse & Travel and Transport to anyone planning a trip. We had a fantastic time.
Recommended
Resourcefull Honeymoon Planning
By: Scwring8
Reviewed on: 24 Sep 2015
Karen did a great job of providing many options for our honeymoon. It was tough for us to decide, but in the end we had a great trip to Fiji for our Honeymoon.
Recommended
Great NYC Trip Booked
By: NYC Fan
Reviewed on: 27 Sep 2015
Karen did a great job finding an affordable hotel in a great location and finding a direct flight. She made it super easy to book a trip to NYC!
Recommended
Great service, very friendly and hlepful!
By: Jon
Reviewed on: 23 Oct 2015
Karen did an outstanding job and provided me with all the options to choose the best travel methods for me, even options I didn't think of. Thank You!
Recommended
friendly and helpful
By: Jan
Reviewed on: 03 Nov 2015
All the arrangements Karen did for us went on without a hitch. Thank you. Sincerely, Jan Larsen
Recommended
Very helpful and great trip!
By: Gibbygarcia
Reviewed on: 18 Nov 2015
Karen helped 3 households plan a trip for 10 to Orlando for a Disney cruise and 4 days at WDW. Everything went very well and we appreciated the attention to detail and Karen's help!
Recommended
Outstanding as Always!
By: Spiliotes
Reviewed on: 03 Jan 2016
We have been working with Karen since 2013 after working with Jennifer Patterson of Travel & Transport since 2008. Karen has planned 4 major trips for our family of 4: two extended trips to Argentina and Chile in 2013, one to Costa Rica in 2014 and our second trip to Hawai in November 2015. Karen knows what we like (outdoors, hiking, informal, relaxed trips) and has been very helpful with suggestions as to locations, itineraries, accomodations and flights. Karen is efficient in the planning process and responsive to our many questions. We have recommended Karen to other friends and will continue to work with her to plan our future vacations.
Recommended
Great Trip/Experience
By: from the south
Reviewed on: 11 Mar 2016
We loved our trip to Grand Case, St. Martin (Grand Case Beach Club). We were pleasantly surprised about the room, the staff, the environment...everything exceed our expectations including the transport service from and back to the airport. Awesome vacation!
Recommended
Friendly people very clean beautiful place.
By: Dana5029
Reviewed on: 14 Mar 2016
Wonderful stay very clean nice people very helpful. Will go back and stay there again.
Recommended
Amazing Service - Amazing Trip
By: MaryBeth
Reviewed on: 01 Jun 2016
I'm so happy I had the opportunity to book my vacation with Karen. She was responsive and the recommended resort was amazing!!! We are looking forward to the next amazing experience!
Recommended
Life Saver!
By: Ginny
Reviewed on: 22 May 2016
Karen came to the rescue with a list of proven hotels in the Florence, Italy center city. I had been trying to research options myself on-line, but had no way to tell which were desirable. The one we chose was excellent- giving us a fabulous location and excellent accommodations. Thanks, Karen.
Recommended
Friendly nice service for my first time use.
By: Zoomie
Reviewed on: 05 Jun 2016
Karen was a big help with my travel needs
Recommended
Vacation survey
By: Gene
Reviewed on: 06 Jul 2016
Great service, like the accommodations. Bahaia was a great place. Fairfield Inn was good, but similar locations close by had better outdoor accommodations for kids. Overall very happy with the trip
Recommended
Problem solved
By: roy
Reviewed on: 08 Jul 2016
Karen helped find a solution for my son's trip to Mozambique in which the local airline was difficult to work with. She booked a trip that worked perfectly for him, which gave us more assurance that he'd get there safely from Joburg.
Recommended
Perfect trip
By: David in N. Carolina
Reviewed on: 28 Jul 2016
Excellent!!! Travel went without any delays or problems. TSA pre-check was an added benefit. Thank you Karen for a great experience.
Recommended
Top quality service
By: Texas fam
Reviewed on: 01 Aug 2016
Karen took care of everything on our 3 week European family vacation. We couldn't have asked for anything more. Top notch all the way
Recommended
Very Responsive
By: RainStorm
Reviewed on: 06 Oct 2016
Karen did a great job of booking and keeping me posted! Very responsive! Even was able to rebook in order to add an onboard credit. Cruise was fabulous and no issues at all.
Recommended
Great, prompt and friendly service
By: AJ
Reviewed on: 13 Oct 2016
Karen recently put together a travel package for a trip that included myself and my family. She was helpful, courteous and willing to go the extra mile...and above all, she was extremely patient in dealing with all of my questions! I would highly recommend her services if you're looking to plan a getaway, business or otherwise.
Recommended
Great Trip
By: Tif
Reviewed on: 13 Oct 2016
Hi Karen: My ten year Arthrex anniversary trip was great. Everything you set up for us went smoothly. We are so grateful. The Boston Harbor Hotel was fantastic and I would highly recommend it. The Stepping Stone Inn in Salem was my first try at a bed & breakfast. It was OK but the Harbourview Inn another bed & breakfast in Gloucester was way better. Please thank everyone there at Travel and Transport for me. Tiffany Roarty Arthrex, Inc.
Recommended
Great Trip to New England
By: Brock64
Reviewed on: 17 Oct 2016
Our trip went great. Karen did a great job of presenting us options and we chose the Globus tour. The trip was fantastic, we had never been to the New England area before. The bus driver was the key and she did a fabulous job. We just need to get Karen an idea for our next adventure.
Recommended
Fast, efficient, and patient
By: Beezers
Reviewed on: 20 Oct 2016
Karen was quick to provide booking options for our flight and dealt with our many booking/seating questions quickly and clearly. We would absolutely book travel with her again. She made a very daunting process painless. We tested her with many questions and she patiently and quickly answered all of them. The trip was a great experience and she was a big part of that.
Recommended
Lubbock trip
By: Scott Kelm
Reviewed on: 23 Feb 2017
Excellent, enjoyed speaking with her.
Recommended
Pleased
By: Seasoned Traveler
Reviewed on: 25 Feb 2017
Karen did a great job for us. Very professional.
Recommended
Karen was fantastic
By: Ape
Reviewed on: 05 Apr 2017
My request was really difficult and Karen pulled it off I really appreciate her assistance
Recommended
recent trip
By: Lindsey
Reviewed on: 24 Apr 2017
Karen was extremely responsive and organized. She was very nice and understanding to what we wanted in our trip. Karen was a huge part of what made our trip so wonderful as everything was coordinated exactly how we wanted it.
Recommended
Sebastian Sitas
By: Robert
Reviewed on: 26 Apr 2017
My USA to Paris flight was cancelled due to Champs Elysees IS shooter. I somehow had to get to St. Jean Pied de Port for transit to Spain. Middle of the night and nobody cares. Karen LaCasse managed to get me there through North Africa with moments to spare. She is a bright light in the dark of night.
Recommended
Grand Canyon Tour
By: BarryN
Reviewed on: 22 May 2017
Karen was very helpful in booking exactly what we wanted to do, everything from the Grand Canyon Railway tickets to the hotel room selections she would check and double check to ensure we were satisfied with our selections prior to booking. She was very helpful in arranging our travel plans, and in one instance having to reschedule one of our reservations. All of the reservations were spot on and the information we needed was given in quick fashion. I am delighted to have worked with Karen and am appreciative that she was able to assist in planning this wonderful trip! Thanks!
Recommended
perfect
By: vallejo
Reviewed on: 20 May 2017
She is very professional
Recommended
Wonderfully knowledgeable!
By: kgomez
Reviewed on: 26 Jun 2017
Karen went the extra mile to make sure we had everything we needed and all things were booked. It was a smooth ride and her suggestions for places to see were excellent. My wife and I have never had a better time on vacation. Thanks Karen!
Recommended
France
By: AngieJ
Reviewed on: 02 Jun 2017
Karen was very helpful in planning a recent trip to France. Flights were canceled after original booking and she worked with us to get them rescheduled. Always pleasant and more than helpful!
Recommended
European vacation
By: Butch
Reviewed on: 09 Jun 2017
A breeze. She walked us along through the whole process. I will work with Karen again in the future.
Recommended
Peru trip
By: Heather Davis
Reviewed on: 12 Jun 2017
Friendly, easy, fast.
Recommended
Gift card travel
By: Traveler
Reviewed on: 26 Jun 2017
Karen LaCasse was great to work with using my gift card.
Recommended
Wrong way
By: wporihoire
Reviewed on: 07 Jul 2017
Thanks for the reservation. Unfortunately, the first leg of the transport went south, to then connect at a city to the north, which then headed south. We decided it made more sense to skip the first leg of the transport and travel north by car. The first leg was really not needed, which would have saved us some money on the fare. It was a minor oversight and I was not able to realize the error when accepting the tickets. My rookie mistake, as I am not a "seasoned" traveler.
Recommended
WOW!
By: Jose C
Reviewed on: 12 Jul 2017
I cannot thank Karen enough for the amazing trip she booked for me. Everything was perfect. The flights, the connections everything was a breeze. We had the most wonderful time. Thank you so much Karen. A++++ would recommend in the future!
Recommended
Helpful
By: anonymous
Reviewed on: 28 Jul 2017
Karen LaCasse was helpful and precise with bookings.
Recommended
European Flight
By: Kevin Hawes
Reviewed on: 28 Jul 2017
Karen did an absolutely brilliant job of setting up all of our flights! Her response time to my questions was as good as it gets!
Recommended
Punta Cana
By: First Time to DR
Reviewed on: 07 Aug 2017
We were looking to find a destination other than Mexico for a beach vacation. After reviewing several options with Karen, we went with Punta Cana. The price was reasonable and the timing fit our schedule. The hotel was dated, but we were aware of that. The beach was beautiful, which is a major factor for us. The trip plan contained all the needed information, and we had no issues into or out of Punta Cana. Great trip.
Recommended
Seattle/Victoria
By: Tom
Reviewed on: 12 Sep 2017
Very helpful and full of good information
Recommended
Cruise
By: Sheila
Reviewed on: 25 Sep 2017
Karen was outstanding!
Recommended
Get away
By: M & R
Reviewed on: 19 Sep 2017
She met all our needs and did a great job of setting up our trip!
Recommended
Black Hills
By: Black Hills
Reviewed on: 02 Oct 2017
Excellent. Her initial suggestions were good and she immediately made changes we requested.
Recommended
NYC
By: Dan
Reviewed on: 14 Oct 2017
Karen was great to work with! Offering a variety of flight options and hotels to meet our needs. A great overall experience! Thank you!
Recommended
trip to london and dublin
By: reni
Reviewed on: 27 Oct 2017
I was happy with helping from Mrs. Karen LaCasse , only small issue about the communication for the airline schedule but everything was taking care of and we communicated thru email to handle it :)
Recommended
Very Easy and Professional
By: Brian
Reviewed on: 01 Nov 2017
I love working with Karen! She is seriously awesome and does a great job finding exactly what you are looking for. I highly recommend working with this very professional, friendly, and attentive agent. (Thanks Karen for all your help!)
Recommended
Viking Cruise Nov 2017
By: BillC
Reviewed on: 27 Nov 2017
Karen was very responsive and helped with the flight arrangements. We received all documents in a timely manner with no issues.
Recommended
Trip to Bhutan
By: Lynn
Reviewed on: 17 Dec 2017
Karen was/is a lovely travel agent - pleased with the arrangements and how she stayed on top of everything right up until the day of the flight. What was the big disappointment/surprise, no seat assignment. So of course on the long flight from Seattle to Dubai we had middle seats. Which of course would have been fine if we had booked last minute - but booked months in advance, middle seats were not expected. Though pleased Karen responded quickly to our emails and got us aisle seats for the trip home. But still disappointed we were in middle seats starting our on our trip.
Recommended
Turks and Caicos
By: Cec
Reviewed on: 04 Jan 2018
Karen is very responsive and very helpful!
Recommended
Very Helpful
By: Andrew
Reviewed on: 08 Jan 2018
Karen was very helpful and a pleasure to deal with.
Recommended
Trip to Vegas
By: Iggy
Reviewed on: 10 Jan 2018
Outstanding very professional and listened to our needs
Recommended
YOS trip
By: Traveler1
Reviewed on: 22 Jan 2018
Karen was fine to work with, but unfortunately the choices I made for the trip precluded much help from her end. The one thing should could have done would have been to offer alternatives for a cheaper air flight. Once there, I found that I could have flown into another city and taken a commuter flight to my destination for considerably less. As YOS is a defined benefit, the agency should be looking for alternatives to save money. Other than that, all other plans were made by me.
Recommended
Karen is the best!
By: Brian Smart
Reviewed on: 22 Jan 2018
I have been working with Ms. LaCasse for three years now and she has never failed me! Always professional, prompt, and attentive. Highly recommend working with her!
Working with Karen LaCasse, you will have access to:
- An experienced travel guide whom you can rely on before, during, and after the trip
- Exclusive luxury resorts and properties
- Once in a lifetime experiences
Explore with the Best
Virtuoso Advisors are constantly pushing the boundaries in unique travel experiences.
Alliance programs are unique tailored experiences exclusive to travelers working with Virtuoso Travel Advisors.
learn more
Italy
Costa Rica
Fiji
United States Minor Outlying Islands