Karen Henderson
Waterbury, CT United States
Travel Specialties
Interests
Adventure
Family Travel
Food & Wine
River Cruising
Culture, History & Arts
Destinations
Italy
France
United Kingdom
South Africa
New Zealand
Selling Travel Since
2011
My Background
The path to becoming a travel advisor has been a winding & rewarding road for me. From a very early age my mom and I would 'take to the road', and by repeated example, she taught me to live a life filled with discovery and adventure.
My initial career as a registered nurse taught me the importance of attention to detail, as well as the need to celebrate the moment and to seek out and surround myself with things that truly matter. Travel has transformed my life and now, with my position as a travel advisor, I am so privileged to share my passion and love of travel with my clients.
In addition to being a Disney Specialist (my most recent trip marked my 30th visit to the Magic Kingdom), my expertise and travel recommendations include Hawaii, Europe, and Africa. My recent African Safari was a life-changing event for me, and I would welcome the opportunity to share my 1st hand experience and the magic of Africa with you. I am also a Certified Tauck Specialist and a member of the Virtuoso Wellness Community.
I'm currently based in Colorado and have the pleasure of working with clients throughout the United States, Canada and Europe. Thanks to my affiliation with the Virtuoso Travel Network, I have established relationships with worldwide travel partners that will deliver unique, exclusive experiences and special amenities to make every one of your travel experiences epic and memorable.
I look forward to discovering and understanding what matters to you, and to customizing a journey that will connect you to family, friends, cultures and the magic and happiness that comes from travel.
Places I Have Traveled
Reviews and Recommendations for Karen Henderson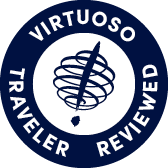 Virtuoso Verified Traveler
All reviews are from confirmed guests sharing exclusive insights
Sort reviews by
Recommended
We could have never planned a vacation this amazing without her help
By: AllieLou
Reviewed on: 17 Sep 2014
We just got back from an AMAZING vacation in Maui. Karen was unbelievably helpful with all of our planning from the first stages of picking which island all the way down to hotel, meals, excursions, and every detail in between. She made it all so easy for us to relax as soon as we got there. A few weeks before we left, we were thinking about which excursions to plan, Karen had told us about how she just got back from Maui and that she did a day trip to through Trilogy to Lanai and that she loved it. We took her advice and it turned out to be our favorite thing we did on our trip! We did the day trip to Lanai with the SNUBA option and it was the coolest experience I have ever had! Karen went above and beyond to make sure we had the vacation of a lifetime. I know we would not have been able to plan this trip without her expertise and guidance. I don't think we will ever plan a trip without her help again.
Recommended
Caring, thurough advise!
By: Nancy
Reviewed on: 04 Oct 2014
Our trip was very well organized and loved the extra care from Karen. Her selections of guides from Context we're perfect for our needs. The booking for our Florence hotel was a great location for our exploration. Overall, I will recommend others to go to her.
Recommended
Over the Top Service
By: Tiffany
Reviewed on: 01 Dec 2014
Karen is the most amazing travel service provider I have ever known. Her level of customer service is over the top. No detail is too small and every question or concern I have is put at the top of her priority list. Karen has developed a strong relationship with me and I have no doubt she does the same with all of her clients. I feel so comfortable working with her and we have so much fun planning our trips. I have a very busy work schedule and have four young children, which doesn't leave me much free time. Karen works amazingly with very little input as well as with a lot of input when I have time. Karen has planned five vacations for me, the latest being a trip that my husband and I took to Maui. Every one has been exceptional. She's great with family and couples only getaways!
Recommended
AWESOME EXPERIENCE!
By: jwheat37
Reviewed on: 19 Jan 2015
Karen at Great Getaways always plans a perfect trip for us. We had a 71 year old, a 47 year old and a 10 year old and the Royal Caribbean Navigator of the Seas voyage was perfect for all of us. Great food, really good people on board, excellent service, clean rooms, etc. We had a lot of fun on the beach excursions in Cozumel, Honduras and Belize. Overall, really glad we went and loved the ship. Thank you again to Karen!
Recommended
EXPERT FRIENDLY SERVICE
By: Back from Brazil
Reviewed on: 11 Feb 2015
Karen was very helpful in planning our trip. We had no worries or problems with our transfers and traveling. She was responsive to all of our questions and concerns.
Recommended
Over The Top Service to Every Detail on 2 major Trips
By: Walter Going Places
Reviewed on: 05 Feb 2015
Karen planned two major Trips, one aboard the RC "Oasis" which as a learning adventure aboard such a large ship. All aspects of the boarding and excursion schedules went off with no problems. I would highly recommend Karen, since she also planed another trip a short time later and it was also handled in a very professional manner. I plan using her services in the future., since I know she will go a over an above what is expected of her. She is also one of the pleasant Travel Agents I have had the pleasure of dealing with.
Recommended
Friendly, helpful, personalized service!
By: Linda
Reviewed on: 08 Apr 2015
Our trip was amazingly well planned and fit our needs/wants. Accommodations were awesome...great locations and views. Excursions/activities were very enjoyable...loved having our own personal tour guides. The guides were knowledgeable, friendly, and spoke English well. Karen and the contacts in Spain/Italy were available 24/7 to answer questions and provide assistance when needed. We will use Karen with Great Getaways for our travel plans in the future!
Recommended
Trip of a Lifetime
By: The Newlyweds
Reviewed on: 05 May 2015
We cannot say enough great things about Karen. She did such a fantastic job at planning our honeymoon! Our trip was totally seamless...she laid everything out so beautifully...we don't have any complaints! She's a great communicator and a true professional. We can't wait to plan our next European excursion so we can work with her again! Thank you, thank you, thank you!
Recommended
Fabulous Trip to the Del
By: Twill24
Reviewed on: 11 Aug 2015
We couldn't have been more pleased with our accommodations at the Hotel Del and all the arrangements made for us by Karen. It is always a pleasure doing business with her.
Recommended
OUTSTANDING SERVICE
By: Jen
Reviewed on: 15 Oct 2015
Karen Henderson was a blessing ! This being my first European trip I wasn't sure how to go about booking everything . We got ahold of great getaways and were given Karen as our agent and couldn't be more grateful . Everything from flights to hotels , trains and tours was above our expectations !! So much so that I plan on using Karen ( if she'll have us ) lol to book our future trips which will hopefully be many ! I won't hesitate to recommend her to anyone looking to travel as well ! Again - could not have asked for better service ! She was easy to reach when we had questions and was quick to respond when we couldn't talk one on one ! Thank you Karen for the trip of a lifetime ! Look forward to working with you in the future . Great Getaways is lucky to have you !!!
Recommended
Great advice!!
By: MB87
Reviewed on: 12 Nov 2015
We were given expert advice! We mistakenly thought we could plan a trip to Belgium and Austria on our own. Once we contacted Karen we knew we needed her assistance. She brought up aspects of the trip that we hadn't even considered. She advised us on everything from hotels to how to structure our time. She was spot on with her recommendations! The hotels we booked were top notch and the tours we booked were excellent. We had a great trip, flawless! Will never plan a big trip like this without her expert help!
Recommended
Very organized friendly service from Karen
By: KS@3
Reviewed on: 22 Jun 2016
Karen and great get away travel did everything she could considering a once in a lifetime flood in Paris. The Barge company should have come clean on the fact that they couldn't provide an alternative to the awesome trip we were supposed to have been on, a trip down the seine river thru Paris. Instead we went from Lock to Lock seeing and experiencing no villages or vineyards from our barge, Only by van and traveling and hour and a half. It was just ridiculous to be honest and to only receive 1500 out of 10,000 back was not right. They got off so easy!!! That trip should have never happened and if we had known any better we would have gotten off the barge before it ever left! The icing on the cake was the last night, being moored in front of a house with chickens and dogs! At that point it was just comical except for one of our passengers whose bucket list trip this was, she just burst into tears. With all this being said my complaint isn't with Karen, i would use her again.
Recommended
Couldn't be happier
By: Savant
Reviewed on: 08 Sep 2016
We used Karen Henderson to plan our trip to Belize this last summer and she was outstanding. Before choosing a travel advisor, we conducted a lot of research to see who would be the best choice based on online reviews and word of mouth. Karen Henderson stood out as the best Colorado and Kansas has to offer. Karen spent hours answering our questions, providing us a detailed agenda, and a carefree vacation. Karen made the process incredibly easy and took extra steps many other advisors don't (but should), like taking time on her days off to answer questions, and book different accommodations when we changed our minds for the ump-teenth time. When we received our travel itinerary, we were blown away. Karen's hard work and knowledge of what it take to plan a stress-free vacation really paid off. We will continue to recommend all our friends to speak with Karen Henderson at Great Getaways Travel before planning any trip. Thank you.
Recommended
It's all in the DETAILS
By: ECS, CT
Reviewed on: 17 Nov 2016
Our family of 10 had an amazing trip to Disney with the expert assistance of Karen Henderson. I can't imagine planning a trip to Disney without her involvement.
Recommended
Mexico
By: Kirk
Reviewed on: 06 Feb 2017
She did I very god job. All details were covered.
Recommended
Awesome Travel Advisor
By: Linda
Reviewed on: 10 Jun 2017
Karen has been planning trips for my family and I for the past few years. She's very friendly, knowledgeable and prompt. Karen has done a remarkable job handling flights, rental cars, lodging, restaurants, and entertainment/excursions.
Recommended
Outstanding Travel Concierge
By: Tiffany Moseley
Reviewed on: 23 Jun 2017
Karen Henderson is an outstanding travel concierge. She has planned over a dozen trips for me in the past five years. She loves to dream with me and find the next exciting travel adventure that perfectly fits me and my family. She doesn't leave any detail undone. She has grown to know me and my likes and customizes our travel perfectly! I recommend Karen to everyone I have the pleasure of meeting and sharing my travel experiences with. Karen has opened up the world to many of my friends so that they can share in the amazing life experiences that our world has to offer! Thank you Karen! I couldn't live without you!!!
Recommended
San Diego Vacation
By: Walter
Reviewed on: 19 Aug 2017
I have always found Karen to be very knowledgeable & professional in every way. She has always gone out of her way to make sure all the details that make a perfect trip possible. Has never disappointed me and plan on calling on her whenever I need some information or book a complete package.
Recommended
Glacier National Park & Canada
By: Terry
Reviewed on: 04 Dec 2017
We would highly recommend Karen to travelers who are looking for someone who does an exceptional job from start to finish! She is friendly, caring, knowledgeable, organized and prompt in providing materials and answering questions. When we arrived at each of our hotels there was a thoughtful card and gift from her waiting for us in our room. After a memorable trip, we arrived home and received a beautiful vase with roses from her with a welcome home card. We appreciated her thoughtfulness and generosity and look forward to working with her again in the future!
Recommended
Cancun Trip
By: Walter D.
Reviewed on: 13 May 2018
I have been working with Karen over the past several years. Each time she has planned and taken care of my every wish from flowers in room, private Mercedes transfers, excellent restaurant choices and the list goes on and on. Each trip has turned out to be both a terrific journey and memories my friend and I shall never forget. She is the Best of the BEST!!!
Recommended
Paris, Provence 2018
By: Robinson
Reviewed on: 27 Jun 2018
Excellent, very professional, listened to our requests/needs and met every one
Recommended
Best Agent Ever!
By: Cathy
Reviewed on: 21 Jan 2019
This was our first trip in many years using the help of a travel agent. My husband and I wanted to take an Alaskan Cruise and even though we have cruised many times we knew nothing about Alaska. Karen got to know us, what we like and don't like on cruises and vacations, and came up with a vacation that would work well for us, including a two day stay in Vancouver. She was very helpful when one of our kids decided to move back home from another city after her airline ticket had already been purchased. Karen helped with the timing and the best rate for our daughter and the rest of us. Despite all of our questions and changes she always sounded so happy to hear from us. We loved our experience so much she is helping us plan a family reunion cruise in 2020 and a trip this summer for a big birthday of my husbands.
Recommended
Happy traveler
By: Linda
Reviewed on: 23 Sep 2018
Karen is extremely helpful, knowledgeable and accessible. She always recommends great hotels, activities and restaurants. She was particularly helpful changing our travel plans (new city, hotel and flights) when we were forced to leave our original destination due to Hurricane Florence.
Recommended
Karen was amazing
By: Kaitlin
Reviewed on: 12 Feb 2019
Karen helped us plan the trip of a lifetime. She is incredibly detailed, which was such a relief as I am a very detailed person as well. Karen listened to what we imagined our trip to be, and helped us plan it perfectly. She is very well connected and had great recommendations for accommodations, restaurants, and activities. She was always one step ahead of us, and made sure we had everything we needed when the trip arrived. We always felt like we were in great hands. I would recommend her to all of my friends and family!
Recommended
Turks
By: RC
Reviewed on: 23 Feb 2019
Karen was wonderful! She responded very quickly to all of my emails. She had fabulous resort and restaurant recommendations.
Recommended
She "had our back"
By: Phyllis
Reviewed on: 19 Feb 2019
Karen was very helpful in planning our trip. When it was time for us to fly back to the USA, there were snow predictions. Karen Contacted us and assured us that she would help us if we had to rebook our flight or stay overnight. Fortunately our flight was not delayed or canceled but it was comforting that Karen had our back!
Recommended
A Perfect Adventure!
By: KBC
Reviewed on: 04 Mar 2019
It was so easy working with Karen, she understood what we were hoping for immediately! She made suggestions and then arranged every little detail. Her recommendations were amazing and her knowledge of the cities was very helpful in creating the perfect anniversary celebration. The hotels were fabulous, the dining recommendations were unique and highlighted the local cuisine! When something went wrong - not her fault - she jumped into action to resolve the issue and we ended up laughing about the situation. She handled it perfectly! We loved her documentation and suggestions book, it made the travel so easy. We have already recommended Karen to friends and family. We will use her services again!
Recommended
Karen is Amazing!
By: Erin
Reviewed on: 24 Feb 2019
Karen goes above and beyond to ensure her clients have the most perfect travel experience. She takes care of everything, from calling the hotel on our behalf to get an early check in, to securing a room upgrade, she makes traveling a breeze and ensures we don't have to worry about a thing. I have worked with her before and I know if Karen is in charge, everything will be taken care of and I can just focus on enjoying my trip, without having to worry about any details. She really goes above and beyond and will do everything she can to make sure you have a wonderful experience. Thank you Karen!
Recommended
Spring Break in Maui
By: Tiffany
Reviewed on: 01 Apr 2019
Karen is a trusted advisor of our family for the past seven years. Karen has planned over a dozen trips at home and abroad for my husband and I, as well as our four children. Karen cares for her clients as family and goes to the ends of the earth to leave no detail unfinished and to exceed our expectations.
Recommended
Alaska Cruise August Trip
By: Walter D.
Reviewed on: 14 Sep 2019
Karen continually went out of her way from the Airlines, Special Pick up services to the terrific Wine Tour in Seattle to fill the morning prior to getting on the Ship. I was one of the best Wine Tours Susan & I have ever been on & Mary, our tour guide was full of information. Karen has always been a blessing to work with & she was very knowledgeable about the Las Vegas, NewYork, Miami, & Alaska Trips as well. Look forward to a Paris Trip next Year.
Recommended
Enjoyed our trip!
By: Torre
Reviewed on: 18 Sep 2019
Karen, This is the Third trip we have had Karen organize and will not be the last! She is pleasant, organized and knows what both myself and my wife enjoy when traveling. Great Job once again!
Recommended
Scottsdale
By: Yogagirl
Reviewed on: 12 Nov 2019
Karen is wonderful and has made vacation planning much less stressful. She had wonderful recommendations for hotels, restaurants and hikes. Karen is just a pleasure to work with.
Recommended
Cruise Planning
By: Cathy B
Reviewed on: 05 Mar 2020
Karen makes travel easy. She not only does the planning but gets to know what we want, has suggestions and alternatives for options we may not have thought of. We have traveled on many cruises and with this being the second one she has helped us plan, we will always be going to Karen for our next adventure.
Working with Karen Henderson, you will have access to:
- An experienced travel guide whom you can rely on before, during, and after the trip
- Exclusive luxury resorts and properties
- Once in a lifetime experiences
Explore with the Best
Virtuoso Advisors are constantly pushing the boundaries in unique travel experiences.
Alliance programs are unique tailored experiences exclusive to travelers working with Virtuoso Travel Advisors.
learn more
Italy
France
United Kingdom
South Africa
New Zealand