Travel Specialties
Interests
Beach & Sun
Family Travel
Escorted Tours
Ocean Cruising
River Cruising
Selling Travel Since
1975
My Background
I have been in the travel business for over 41 years, specializing in ocean and river cruises. I personally have been on just about all the major cruise lines in the 100+ cruises that I have taken. I also have a great passion for doing any type of resort vacations. I have been to Israel 35 times, so feel that I am very well versed in all aspects of travel to that wonderful country.
Places I Have Traveled
Reviews and Recommendations for Judy Kotkin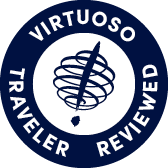 Virtuoso Verified Traveler
All reviews are from confirmed guests sharing exclusive insights
Sort reviews by
Recommended
Great time - Long travel hours to & from
By: Wally
Reviewed on: 13 May 2016
We had a great time on the sailboat..........The quality of the food and the presentation by the crew were magnificent. Our ports of call were varied and quite interesting. Our trip was constrained by time as "Mother's Day" requirements limited the ability to have brief stays on our way to and from St. Vincent as the flight time to the West Coast is long and tiring. Judy's planning and overall expertise was excellent and her ability to update us on any travel changes was vital. Overall - An excellent experience enhanced by Judy's guidance. Thanks !
Recommended
Holiday cruising clues
By: chart
Reviewed on: 04 Dec 2016
Had a relaxing time, enjoyed it all, however it was a Thanksgiving cruise and it is a full house. Judy always looks out for us as to future cruise credit or cruises that suit our interests. We will steer clear of holiday cruises because of the crowds. She always lets us know of any cruises that leave from LA and have few planes involved. Appreciate that kind of service.
Recommended
reliable and knowledgeable
By: maddie
Reviewed on: 05 Dec 2016
We have used Judy as our one and only travel advisor. Her preperation to detail has always been terrific. She stays with requests or comments until we know everything is exactly the way we want it, which includes alot of extra time on her part. We have had some outstanding and memorable trips for many years, with her always taking care of every detail. Words can't really explain what an amazing travel agent she is. We will forever be grateful for all she has done for us.
Recommended
Efficient and knowledgable!
By: Charlie
Reviewed on: 04 Dec 2016
We were trying to make travel arrangements to Europe online, and were overwhelmed with the timing of layovers and transfers and gave Judy a call. within the hour, she found us exactly what we needed at a far less price than we had found. Had a few questions while we were overseas, and she was quick to respond. This is not the first we have had Judy make our arrangements, and it certainly will not be our last.
Recommended
Trip of a life time
By: Jess24
Reviewed on: 05 Dec 2016
Our first trip to Alaska was wonderful, especially since it was my wife's first cruise. Also, staying in Seattle for a few days prior to our cruise was a great touch. All our accommodations were perfect thanks to Judy. She tailored our entire trip perfectly, and everything went smoothly. From the hotel and our room on the ship couldn't have been any better. Having Judy recommend idea's sure made our trip so enjoyable and fun! We made great memories and plan on making more, with Judy's help. Having a experienced travel agent like Judy sure makes your travel plans so much easier and a guarantee good time. We look forward to having Judy plan our next vacation(s) and will refer her to all out friends and family. Thank you Judy, we truly appreciate your services. Jess
Recommended
Amazing Advisor
By: Jacqueline
Reviewed on: 21 Jan 2017
Judy is a fabulous advisor. I have used her for years. She listens well and really learns what it important to you. Then, she goes to work coming up with outstanding options, solving any logistical issues and ultimately putting together a wonderful vacation and/or an experience of a lifetime. She is an expert; she can literally overlay your desires with her real-world experience to create magic. Whenever I have encountered travel issues, she is responsive and an amazing problem solver. She is unmatched her in abilities.
Recommended
Australia/New Zealand cruise
By: Nammy
Reviewed on: 30 Jan 2017
She is always ready to answer questions and get us information that we ask for. She has much knowledge and experience.
Recommended
Great job
By: World Traveler
Reviewed on: 06 Nov 2017
As always, Judy did a great job on our trip. There isn't anyone better!
Recommended
Top of Her Field
By: Happy Client
Reviewed on: 04 Mar 2017
Judy is an outstanding advisor. She was thoughtful, curious and caring of our needs and desires. She made our trip spectacular with her interesting ideas. She got to know us so that she could make just the right suggestions. She is the best! Top of her field!!
Recommended
What an asset Judy was!
By: Boston
Reviewed on: 18 Apr 2017
Judy pulled our trip together very quickly and arranged for our friends to have a nearby room as well. She also had lots of tips of things to do on days we were in port. Will definitely use her for our future trips.
Recommended
Ships Ahoy
By: Ships Ahoy
Reviewed on: 17 Apr 2017
Judy is an outstanding travel advisor. I couldn't imagine using anyone else. She is thorough and thinks about the details. Our family had a great time on our trip.
Recommended
Amazing Trip
By: Happy Customer
Reviewed on: 02 Jul 2017
Judy just helped us with another amazing family vacation. It was unbelievable. Everything she suggested worked perfectly. She talked about options that gave us the experience we were looking for and memories that will last a lifetime. She is amazing.
Recommended
1st Cruise
By: SharonF
Reviewed on: 26 Jul 2017
Judy was terrific. She guided these 2 cruise newbies through the entire process. She clarified all our questions and was very responsive to my phone calls. I highly recommend her as a travel advisor.
Recommended
Windstar Cruises . Iceland
By: Irene
Reviewed on: 09 Aug 2017
Great, she is efficient ,pleasant and patient
Recommended
How was Judy?
By: koenig
Reviewed on: 11 Aug 2017
Judy was great.She was so easy to work with had everything under control,looking forwards to our next trip
Recommended
Travel Agent
By: Ro
Reviewed on: 22 Aug 2017
Judy did an outstanding job of setting up our trip. As a result, eveything went smoothly during the trip. We would recommend Judy any time.
Recommended
Air Travel
By: Steve Jacobsohn
Reviewed on: 28 Aug 2017
Judy arranged a complicated air travel to dovetail into a preexisting plane reservation and made this a seamless travel It entailed 4 plane transfers with 2 different reservation numbers. Her excellent advice regarding how to deal with luggage drop offs and pick ups worked perfectly.
Recommended
Great ticket price
By: Don
Reviewed on: 30 Aug 2017
Have worked with her before (recommended by friend). She found a flight that was some $200 less than what I had found, plus the layover was only 2 hours vs "my trip" 10 hour layover. She is knowledgeable; helpful. A joy to work with.
Recommended
Very pleased
By: Mrs H
Reviewed on: 07 Sep 2017
Judy has been very available and accommodating. She has also been very patient with us! Very happy!
Recommended
Alaska fishing
By: Ardath
Reviewed on: 17 Sep 2017
She's great! Handled everything with professionalism and didn't miss a thing!
Recommended
Silver Seas
By: Michael
Reviewed on: 15 Oct 2017
Very responsive but you have to stay on top of her. Sometimes takes several e mils to get on the right track.
Recommended
Maritime Providences
By: Carron
Reviewed on: 15 Oct 2017
Judy was very helpful solving any problems that we had in booking the cruise to the Maritime Providences. She also helped us book private tours for the various islands; unfortunate we had a hurricane issue and many of our excursions were cancelled. .
Recommended
Travel Advisor, Judy Kotlin
By: Limey
Reviewed on: 25 Oct 2017
Judy is excellent. She put a complicated itinerary together, everything that was needed was covered and all on time. I recommend her highly. She's great to work with , very patient and expert. She managed our frequent change requests pleasantly and expertly and her written itinerary was a major help, it was almost like having her alongside.
Recommended
Dc
By: Suzi
Reviewed on: 22 Oct 2017
everything as scheduled! !
Recommended
World Traveler
By: World Traveler
Reviewed on: 30 Oct 2017
Very helpful to have all all arrangements handled and options provided
Recommended
Italy Tour
By: Sara
Reviewed on: 10 Nov 2017
Judy was extremely helpful right from the start, as she helped us decide on what kind of trip we wanted. She researched a variety of tour options for us and patiently guided us through them. We traveled with family from another state, and she arranged the flights so our layovers corresponded (both in time and place!) and then we were able to travel the rest of the way to Italy together. She arranged our airport transfer, and also arranged a private tour to the Amalfi Coast and Pompeii. Judy was always available to answer questions and give advice and we truly appreciated her expertise!
Recommended
Super travel agent
By: Ken and Nancy
Reviewed on: 24 Nov 2017
We have used Judy numerous times in planning our trips, both in the States and internationally. Each time, Judy works with us to design a trip that meets our desires to maximize our travel experience. Since many of our travel companions often join us, she goes out of her way to coordinate our plans while keeping our unique needs in mind. We feel so comfortable working with Judy that we have recommended her to any one seeking the services of an excellent travel agent.
Recommended
Perfect agent
By: Charm
Reviewed on: 25 Nov 2017
Judy is extremely easy to work with, efficient, friendly, gives wonderful suggestions
Recommended
Always available to help or just have fun!
By: Tzippy
Reviewed on: 14 Dec 2017
It was a pleasure. Judy makes everything seem easy even though I know she worked many hours behind the scenes. She joined us for games and meals and always had answers for our questions.
Recommended
Travel to Atlanta, Georgia and beyond.
By: Juls
Reviewed on: 27 Dec 2017
Terrific! She was beyond helpful!
Recommended
Advisor review
By: bridgemaven
Reviewed on: 29 Dec 2017
Judy is always very knowledgeable and fast to help in anything we ask her. We have used her several times and have recommended her to our friends.
Recommended
Australia/New Zealand 2017
By: Ardath
Reviewed on: 14 Jan 2018
Wonderful! She is very professional and knowledgeable about the trips she plans and has great excursion recommendations. I would highly recommend using her for travel planning and Virtuoso tours 😊
Recommended
Judy made our family trip of a lifetime Incredible
By: Tracey
Reviewed on: 26 Jan 2018
I haven't used a travel agent in years but I was having a tough time planning a big family trip to a location where we could do great scuba diving. I was referred to Judy Kotkin by my daughter of all people. I told her what I wanted. She listened, asked questions and did some key investigating for me. We agreed on a trip to Belize that was better than I ever expected. Bad weather delayed our trip. Judy kept us informed, made all the changes to our flight ms and airfare and kept in touch with us to make sure we were enjoying our trip. I couldn't have asked for better service. Our accommodations were first rate. We felt safe, met wonderful people. We just loved the entire trip. Thank you Judy!!!
Recommended
Professional and detail oriented
By: Tzippy
Reviewed on: 09 Feb 2018
We have done several trips through Judy and find her to be an excellent travel agent. She already knows all of our preferences and I never have to remind her. I don't have to bother with the details because she takes care of it all. A pleasure to deal with. Always available to answer any questions. Always patient and friendly.
Recommended
Excellent flights found
By: Suzi
Reviewed on: 17 Mar 2018
Efficient, excellent keeping in contact and searching for best connecting flights and rates
Recommended
Professional
By: Tzippy
Reviewed on: 15 Mar 2018
Judy is professional and knowledgeable and available. Flights, hotels and tour that she booked for us were all excellent. Couldn't have done it without her!
Recommended
Best travel agent ever!
By: Larryt40
Reviewed on: 25 Mar 2018
We have planned over 4 trips through Judy. She is a fantastic resource and doesn't stop working on your behalf until you return home. Judy don't plan on retiring EVER!!
Recommended
Great travel advisor
By: Dave & Sue
Reviewed on: 28 Mar 2018
We have had Judy plan 2 trips now. Both have been excellent. She is very knowledgeable, does the necessary research, and makes informed suggestions. We will certainly use her services again. Highly recommend her as a travel advisor.
Recommended
Great Agent
By: Barcelona Fun
Reviewed on: 17 Apr 2018
She is amazing! We had the best trip ever. Fabulous agent. Wouldn't use anyone else.
Recommended
Wonderful excursion
By: Hal
Reviewed on: 20 Apr 2018
She's very efficient.
Recommended
Cruise Ship.
By: virgil
Reviewed on: 23 Apr 2018
Great! Worked with her for over 30 years.
Recommended
Singapore to Dubai
By: Wighty
Reviewed on: 23 Apr 2018
Excellent..She is professional, precise, and provides tours that are well researched.
Recommended
Crossing
By: Crt
Reviewed on: 19 Apr 2018
Efficient, helped with details we required for wheelchair transport Expensive flights but well worth for our needs
Recommended
Amazing Agent
By: World Traveler
Reviewed on: 14 May 2018
Judy is an amazing travel agent. We had the best time. She always listens to what we want and then matches our desires perfectly with the trip she helps us plan. I can't imagine using someone else.
Recommended
Always a great trip
By: Tzippy
Reviewed on: 25 Jun 2018
Always a great trip. Judy is extremely responsive to requests for information and booking of trips. She is always willing to try to find us the best in fares and has recommendations for hotels and Cruises. If she is not available, she will always call back quickly. I have recommended her to friends and they have been very happy as well.
Recommended
terrific
By: matilda
Reviewed on: 23 Jun 2018
This travel agent is one of a kind. She is thorough, courteous, efficient and is very specific to each of her client's needs. She personalizes to your wants and style of travel and recommends accordingly. She is persistent to try and serve you with the utmost attention and service.
Recommended
Singapore to Dubai
By: Ardath
Reviewed on: 28 Jun 2018
Working with Judy was enjoyable and very easy! She organized our tours and itinerary efficiently and without complications. We will use Judy's services as long as we continue to travel. She did a Super job!
Recommended
A Wonderful Time and Advisor!
By: Jim and Sally
Reviewed on: 03 Aug 2018
Judy is outstanding! She has helped us before AND we mean HELPED! She and (my wife) had everything covered! No item or question was to small or big that Judy wasn't able to handle whether in person, phone or email. Her years of knowledge and personal experience was like the pot-of-gold at the end of a rainbow! Her recommendation of a pre-boarding day and the post-boarding days in New Orleans was worth every $$$$$$$$$!! The New Orleans hotel accommdations, resturants, and sightseeing tours really worked for us. J.&S.
Recommended
Very helpful
By: Bee
Reviewed on: 12 Jul 2018
She made special efforts to see that all of our needs were met.
Recommended
Excellent Advisor
By: Dave & Sue
Reviewed on: 15 Jul 2018
We have worked with Judy in the past and she has always been very helpful, knowledgeable, and professional. She responds back to us quickly when we have questions and concerns. On one of our trips we had a problem with a hotel charge and Judy took it upon herself to get the issue corrected. We will absolutely work with Judy again and highly recommend her.
Recommended
judy kotkin
By: snickers
Reviewed on: 24 Aug 2018
excellent-very responsive and knowledgeable
Recommended
Fantastic Trip
By: Travel Buddy
Reviewed on: 09 Sep 2018
We were just needing a good weekend getaway. Judy helped us with all facets of our trip and it was fabulous. Whether we are looking for a long vacation or a short getaway, Judy is always super helpful. I will never use another travel advisor. She is truly the best.
Recommended
Barcelona to Venice
By: Traveler
Reviewed on: 17 Sep 2018
In a word fantastic. Our decision to take a cruise and to arrive early and extend our time in several cities was rather last minute. Nevertheless, Judy was able to make all arrangements quickly and efficiently. She secured the perfect cabin for us, classic hotels in Barcelona and Venice, airline tickets with best possible seats, all transfers, as well as several perks. She even researched and made restaurant recommendations for Venice where we could celebrate our anniversary. All arrangements were flawless. Judy was able to answer all my questions in a timely fashion and was able to deal with several unique needs that my wife and I have that pertain to our inability to travel or tour on certain days because of religious restrictions.
Recommended
Caravan Tours
By: Ro
Reviewed on: 18 Sep 2018
Judy is the best. She planned every step of our amazing trip to the Canadian Rockies. We jad a fabulous time.
Recommended
Judy is Great!
By: A
Reviewed on: 24 Sep 2018
Amazing..she is always prompt and professional !
Recommended
Alaska & Eastern Canada
By: J & T Godoy
Reviewed on: 21 Sep 2018
It's always a pleasure working with Judy. As an expert in the travel field, she has made great suggestions and travel plans for us. We let her know what we're interested in and the rest is up to her. She always give us options on ways to plan our trips and you can tell she has done her research. Even when on a trip, she's on-call for any assistance needed. We look forward to having Judy plan future trips for us. We feel very fortunate to have Judy as our travel advisor. Thanks to Marlene, Judy knows.
Recommended
Transatlantic
By: blg
Reviewed on: 01 Oct 2018
Judy is always a pleasure to work with. She is efficient, capable, and thorough. I also appreciate that she is available to answer even minor questions without making you feel that you are a bother. She does a terrific job no matter the size of the booking. We really enjoy working with her.
Recommended
Judy is great at booking our trips!
By: Nancy
Reviewed on: 08 Oct 2018
Judy is the best! She has lots of experience and guides us all the way. Wonderful suggestions of where to stay and what to see and do. We highly recommend her to all.
Recommended
MADRID-RHINE RIVER CRUISE-ZURICH
By: Bunni
Reviewed on: 29 Oct 2018
Judy was very easy to work with and always responded quickly to requests. She gave us great choices to select from for hotels. These were, also, always located in great areas of the city - safe, and easy to get to places of interest. I appreciated Judy's suggestions for tours, car service, flight schedules, etc. Yes, I would, indeed, use Judy again, and recommend her to others travelers!!
Recommended
Reviews all the trips she has planned for us for many years
By: GG
Reviewed on: 23 Oct 2018
We feel so blessed to have found her many years ago. She has given us amazing professional service. Many times we comment to each other (husband too) what would we ever do without Judy? Words can't describe the wonderful, caring person she is.
Recommended
Judy Kotkin
By: Judy Johnson
Reviewed on: 13 Nov 2018
She made everything easy and painless. When we had a problem with flights she fixed it after one call from me.
Recommended
Efficency with a smile
By: bkuest
Reviewed on: 24 Oct 2018
I was surprised when she called me by name the first time I talked to her. She had my information from my sister-in-law. I found Judy to be very efficient and willing to help, even if it meant doing so after hours.
Recommended
Good Times
By: Travel Enthusiast
Reviewed on: 28 Oct 2018
Another great vacation - thanks to Judy. Everything worked out perfectly. Great planning.
Recommended
Trip to So. Korea arranged by Judy Kotkin
By: Jack Zakowski
Reviewed on: 30 Oct 2018
Judy was terrific in arranging our recent trip to So. Korea. Airline flights, hotel, and tour group. A wonderful person to work with. We particularly enjoyed our 4-day Korea tour that Judy arranged. And we really liked that it focused on Korea history and culture, with none of the "shopping experiences" typical of most other tours. Our thanks to Judy.
Recommended
Exceptional service
By: Tzippy
Reviewed on: 07 Nov 2018
Judy has all the answers to my questions. She seems to be always available. I just send her an email and I get a quick response. She is in touch with us while we are gone and calls us upon our return. Very personal service. I recommend her all the time.
Recommended
Avalon River Cruise
By: blg
Reviewed on: 14 Nov 2018
Excellent, as always. Every detail was thoroughly discussed, decided and followed through. Judy is accessible and willing to answer any question, no matter how insignificant. It is a pleasure to work with her in planning any trip.
Recommended
review of trip to France
By: sherie
Reviewed on: 06 Nov 2018
professional and always answered questions in timely manner
Recommended
Want to plan a trip? Call Judy.
By: Tracey
Reviewed on: 15 Nov 2018
Judy is the best resource for helping planning a fun, safe and elegant trip that fits the budget you give her to work with. I've planned two trips with Judy now. Both trips were to places I had never been before and both trips were fantastic and gave us cherished memories.
Recommended
Excellent on every count
By: Tzippy
Reviewed on: 22 Dec 2018
Excellent on every count. Judy is an outstanding agent. She covers all the bases for us and reminds us in plenty of time to do everything we need to do before the trip. I recommend her heartily to all our friends who travel.
Recommended
Princess Cruise 12/2018
By: lhillaryd
Reviewed on: 19 Jan 2019
Judy was a pleasure to work with. We signed on late to the cruise, and she did everything she could to facilitate an easy departure and to assist us in handling our arrangements. She was proactive and responsive. I look forward to working with her again in the future.
Recommended
Amazing Agent
By: Sheri
Reviewed on: 05 Jan 2019
Judy is very response and was able to meet all my vacation needs. She is easy to work with as well.
Recommended
Superb Travel Advisor
By: KNL
Reviewed on: 09 Jan 2019
Judy does not only assist with making the travel arrangements, but she will do the due diligence in checking out what will best meet our needs for an upcoming trip. We have learned to trust and value her recommendations and insights, especially when venturing into areas we are not familiar. Even after we already set our plans in motion (e.g., sign up for a particular cruise), she will keep us posted when there are updates that would be advantages. What we also appreciate is the prompt follow through when we need to reach her for the planning or implementing those travel plans. Bottom line, we unhesitatingly would recommend utilizing Judy for any travel plans you would have.
Recommended
Easy Planning
By: Nicole
Reviewed on: 24 Jan 2019
Judy makes everything easy. She takes your wishes and turns them in to reality. Thanks, Judy!
Recommended
Crystal Cruise
By: Ro
Reviewed on: 19 Jan 2019
Judy is fantastic. She took care of every detail. One phone call took care of all the details. Even got our room upgraded. Go Judy.
Recommended
100% commitment to our requests!
By: Tzippy
Reviewed on: 27 Jan 2019
Easy, friendly and wonderful to deal with. Helpful from day one. Does research for every aspect and follows through.
Recommended
Trip to Cambodia and Vietnam
By: Sully
Reviewed on: 06 Feb 2019
Great, Judy is always very helpful, knowledgable and pleasant. A pleasure to work with.
Recommended
Cruise
By: Damon
Reviewed on: 24 Feb 2019
Everything she did for us was top notch
Recommended
Best Travel Agent we have used
By: Larryt40
Reviewed on: 23 Mar 2019
Judy is the best! We have been stranded at airports in Europe and I get a call from Judy that she already rebooked us on another flight! She is and always will be our go to travel agent.
Recommended
Great fun
By: chart
Reviewed on: 24 Mar 2019
Judy made this an easy trip to plan at the last minute and took care of lots of details.
Recommended
Rome to Jerusalem 2019
By: Cali
Reviewed on: 07 May 2019
Excellent ...always professional and very thorough with all details. Had a wonderful trip with excellent guide and VIP airport service.
Recommended
Asia
By: MPD
Reviewed on: 21 May 2019
Wonderful as always. All details accounted for. Great communication.
Recommended
Traveling Newbies
By: Sharon
Reviewed on: 18 May 2019
Judy is great. She's so knowledgeable, professional, and makes great suggestions. She always makes herself accessible and responds even when she's on vacation! Having a travel agent might seem like a luxury, but when you're not a seasoned traveler, it's a necessity!
Recommended
Kidding
By: Rene
Reviewed on: 19 May 2019
Great she is really helpful
Working with Judy Kotkin, you will have access to:
- An experienced travel guide whom you can rely on before, during, and after the trip
- Exclusive luxury resorts and properties
- Once in a lifetime experiences
Explore with the Best
Virtuoso Advisors are constantly pushing the boundaries in unique travel experiences.
Alliance programs are unique tailored experiences exclusive to travelers working with Virtuoso Travel Advisors.
learn more